11 Rustic Décor Ideas to Enhance the Beauty of Your House
247 views
Now, you all wish to have a home, which is relaxing and perfect to entertain your friends and family. You may wonder, what is it that makes your home inviting? Décor is the answer; any home that looks aesthetically pleasing provides a comfortable atmosphere. Listed below are few Cozy decorating ideas that will create warm and inviting rooms. Not only that but, also the list will ensure that you accomplish rustic decor ideas using the right furniture inspiration!
Décor is creativity! With new ideas and multiple decorating styles such as modern and rustic décor you will have a beautiful home. Rustic style is more of a natural beauty emphasizing on rugged appearance.
1) Living Room With The Right Couch
The first impression is the last impression, they say. Therefore it is a necessity to come up with décor which showcases beauty and elegance. Since the living room is the first room when you enter the house, major attention must be paid to it. Keeping the rustic theme decor in mind, choose couches which have earthy tone, have an elegant wooden coffee table, fireplace, etc. For example, leather couches opposite to fireplace make an excellent rustic living room.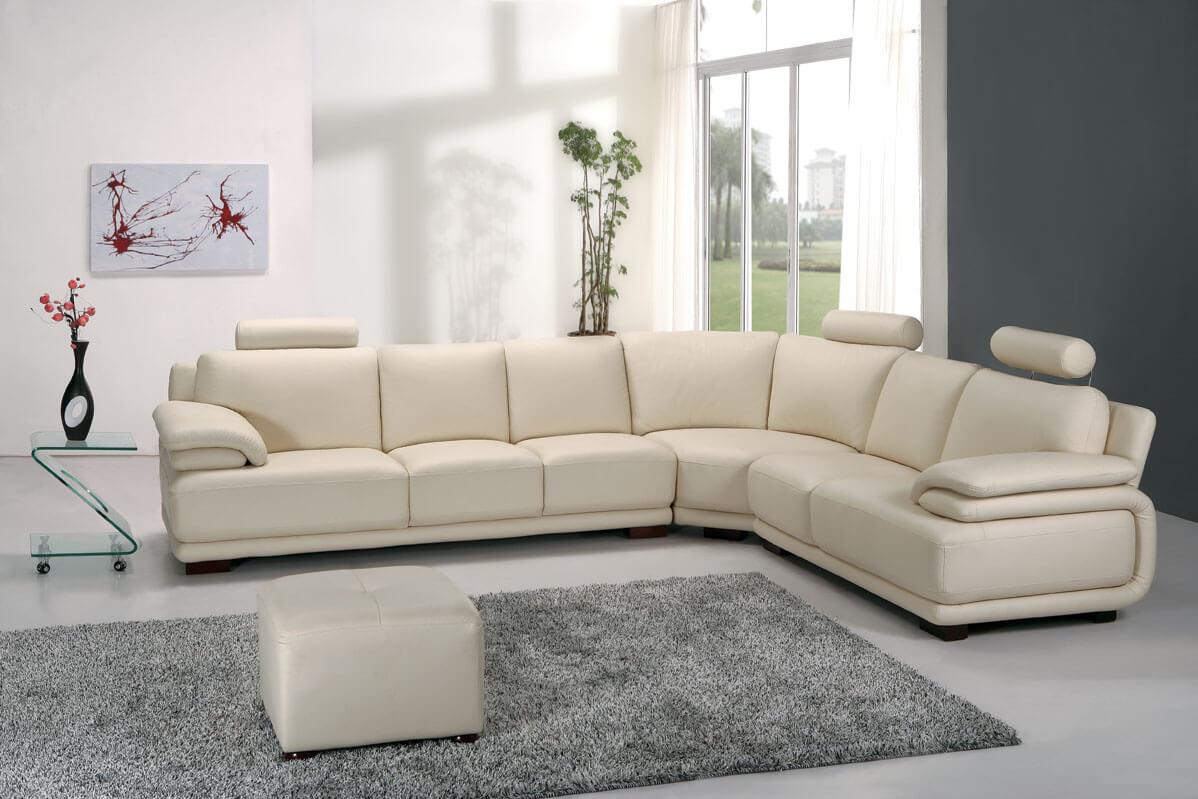 source : eparchy.u
2) Jute Baskets And Boxes
Home of the heart is the kitchen, a beautiful rustic kitchen is a dream to say the least. With the lovely wooden cabinets also add some jute baskets and boxes to enhance to the vibe. Paint your cabinets; yes, use paint instead of polish, as that gives a more rustic look to the furniture.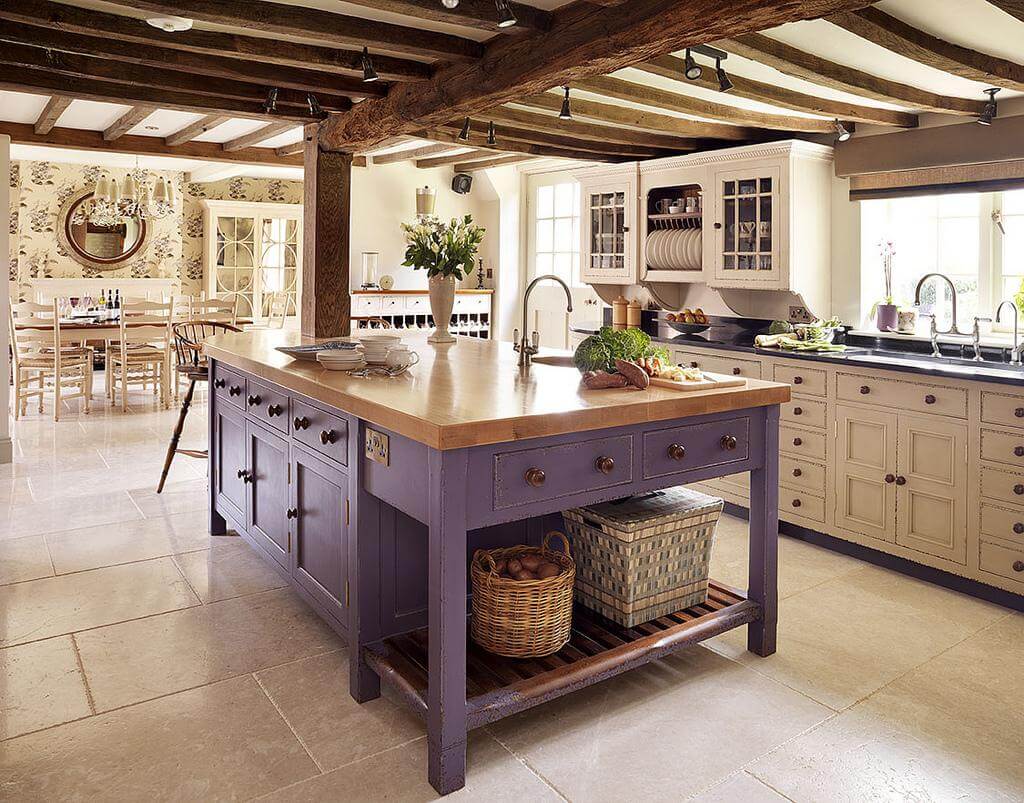 source : theholdingcompany.co.uk
3) Adding Flora
What better than to add some plants around for natural look? Potted plants around the house look sophisticated, fresh, natural and gorgeous. If you cannot keep up with live plants then you can switch to succulents, which require little to no care.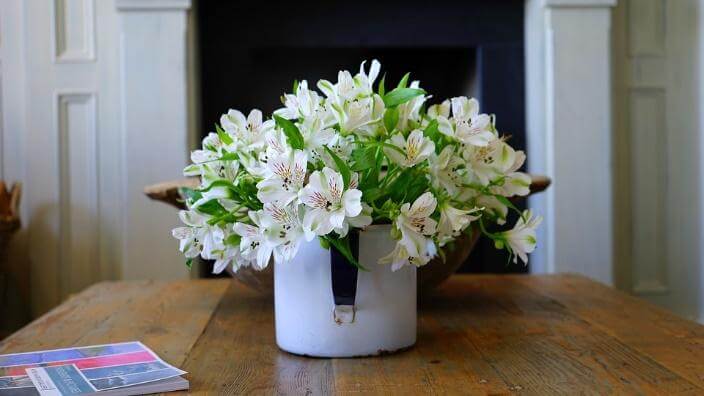 source : plantsandcritters.blogspot.com
Rustic décor emphasize on having a floral bed around the house or in your backyard. Any which ways, beautiful plants is a must.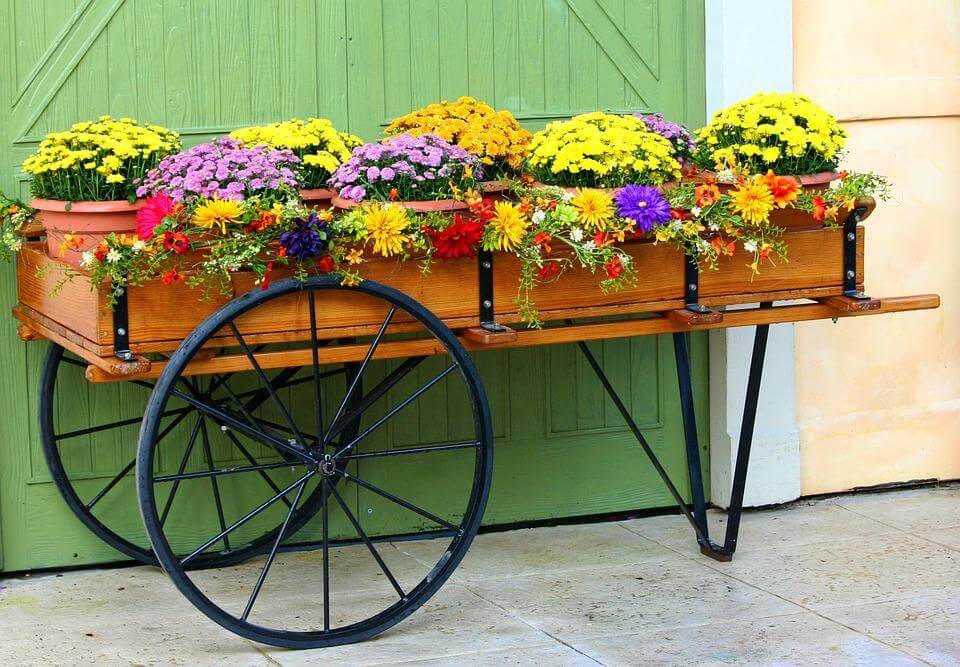 source : plantsandcritters.blogspot.com
4) Rocking Chair
A rocking chair can be placed in multiple parts of your home. You can place it in the living room near a window where you can sit for late night reads and hot cocoa. It also looks excellent in the backyard or front porch where you can sit and sip lemonade in the summer days.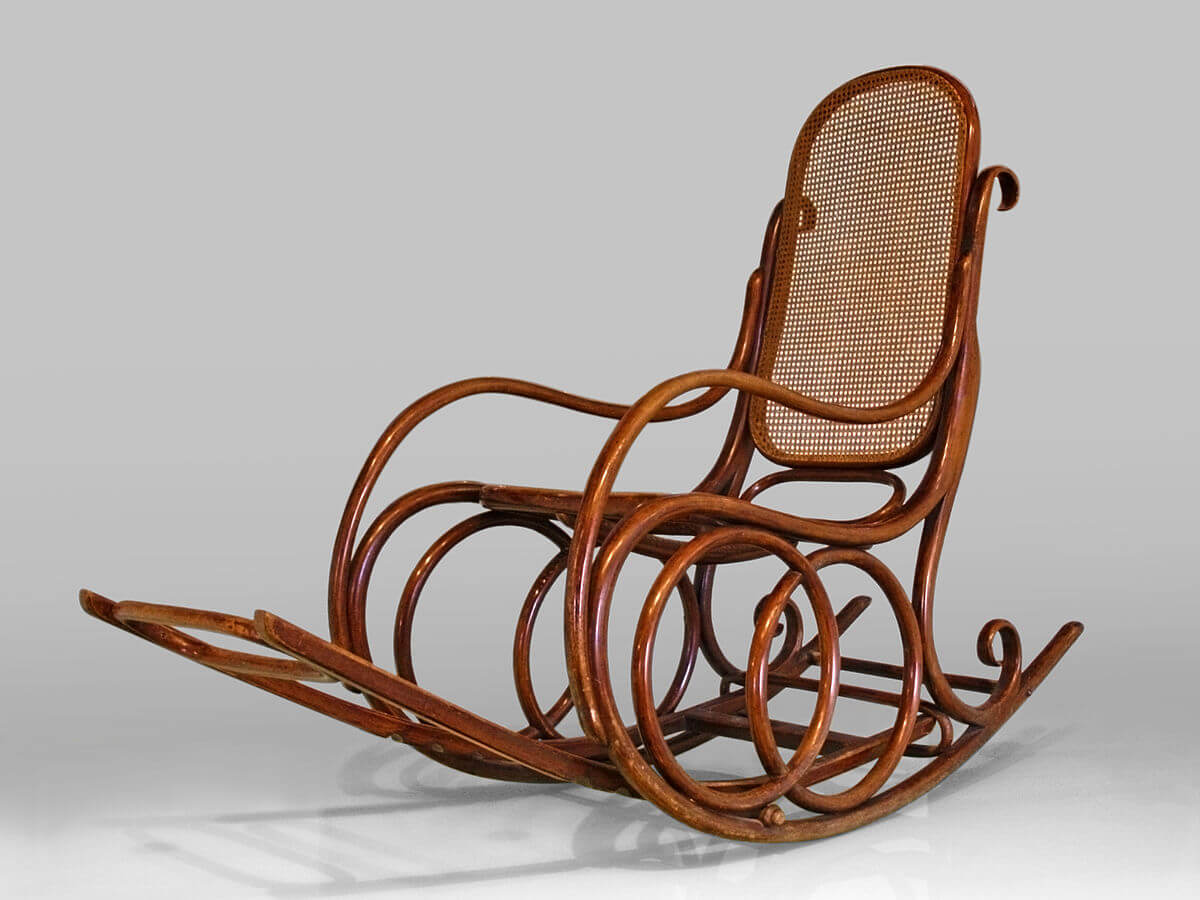 source : wikipedia.org
5) Add Lights
Modern décor is well known for its lighting. You can always choose to put beautiful lanterns around the house. A lantern looks very mystical and creates an ambiance, unlike a simple bulb.
source : decidebank.com
6) Tick- Tock
A wall clock is a must in every house. In the case of rustic décor, an antique clock, hung on those living room wall looks great.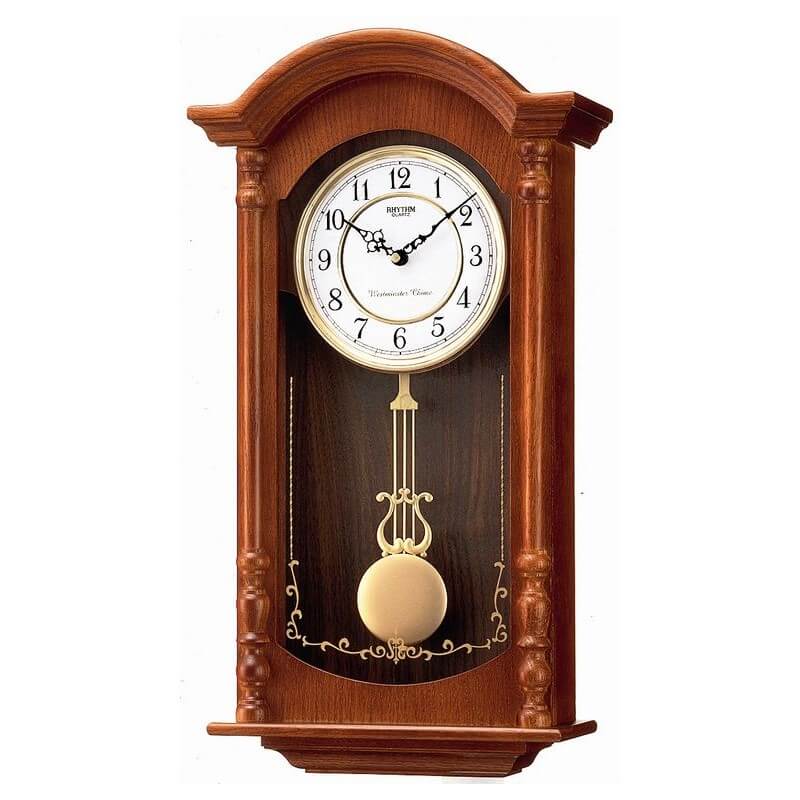 source : hotelroomsearch.net
7) Carpets And Lamps
Table lamps add to the sophistication. Adding carpet adds more volume to the room. Choose the right carpet matching your décor.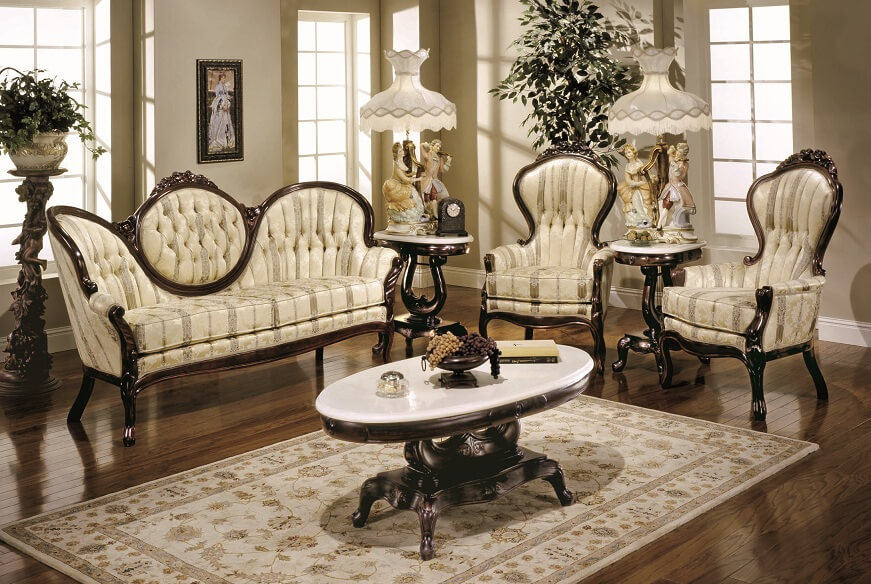 source : furniturevictorian.com
8) Texture
Texture plays an important role and wooden texture will give you the rustic effect that you may desire. The wood ceiling, plaid curtains, the chandelier adds texture and interest to space.
Nothing screams as rustic as much as impressions of wooden texture. It can be beautiful living room walls or various furniture pieces defining the rustic décor. When you are opting for this style stick to using more of wooden furniture instead of metal furniture.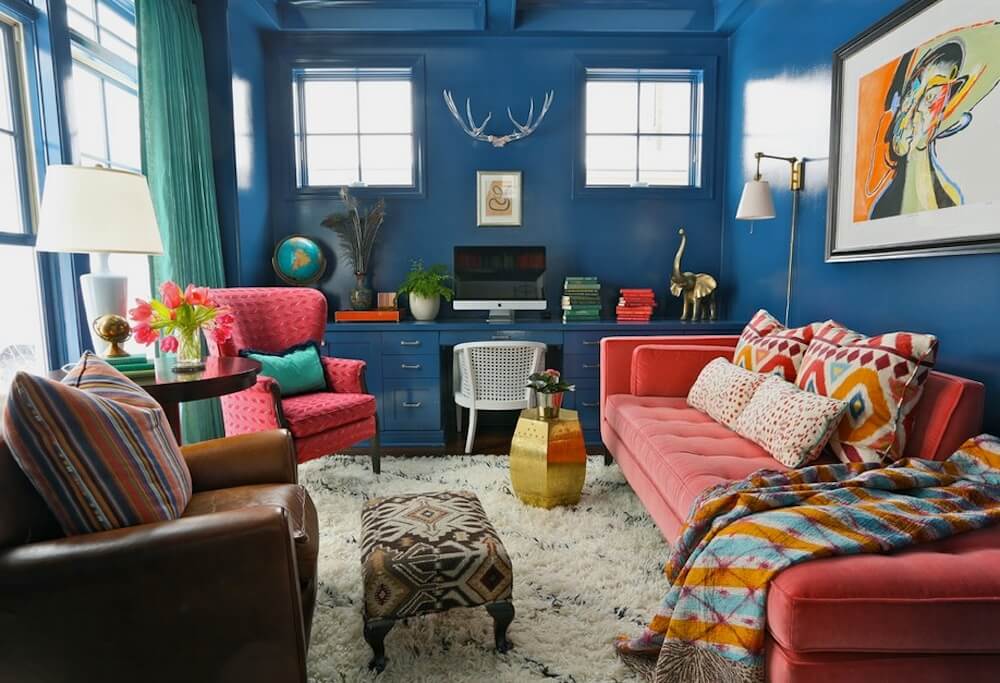 source : freshome.com
9) Shelves
Built-in shelves and a few well-appointed antiques help cozy up to the reading room. Shelves need not only be stacked with books but also with picture frames and statues.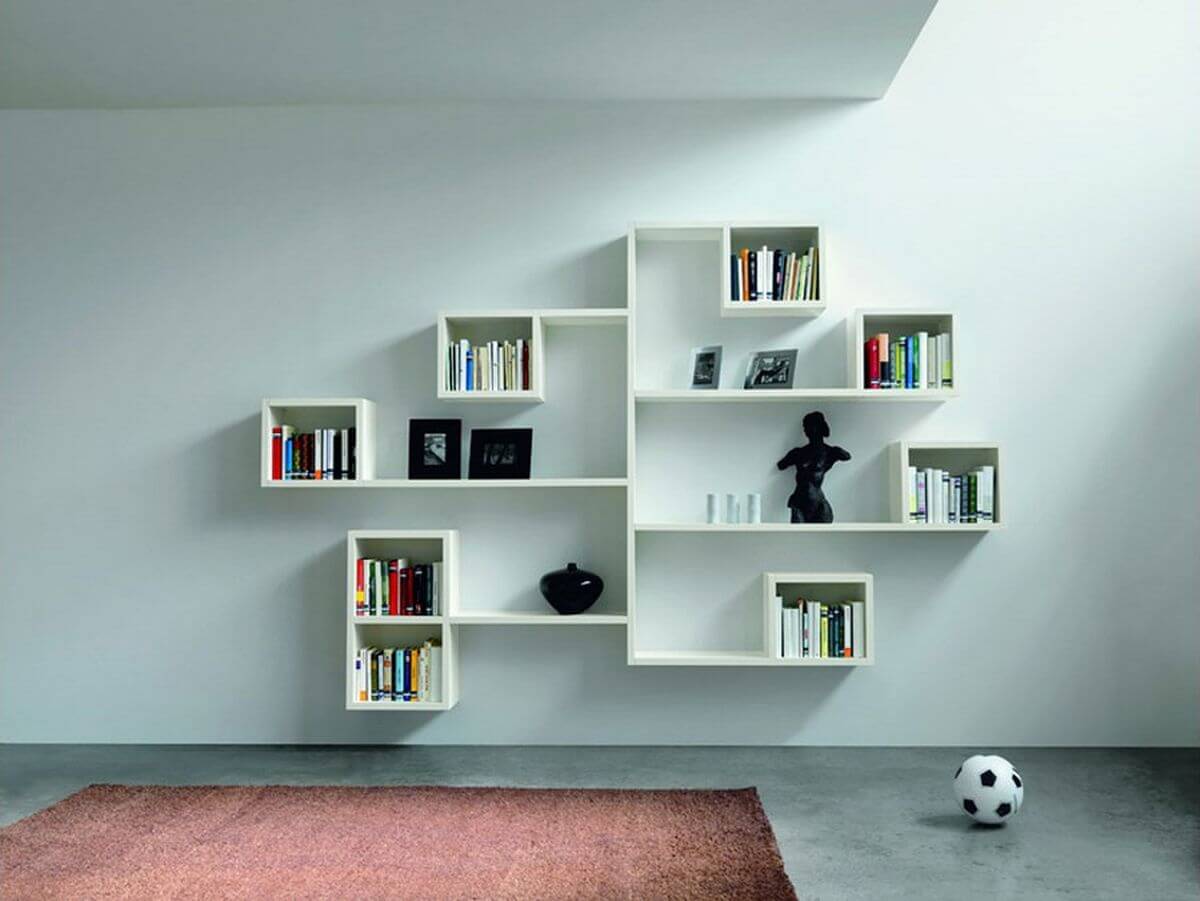 source : pinterest.com
10) Chandelier
Probably the most attractive center piece in your living room.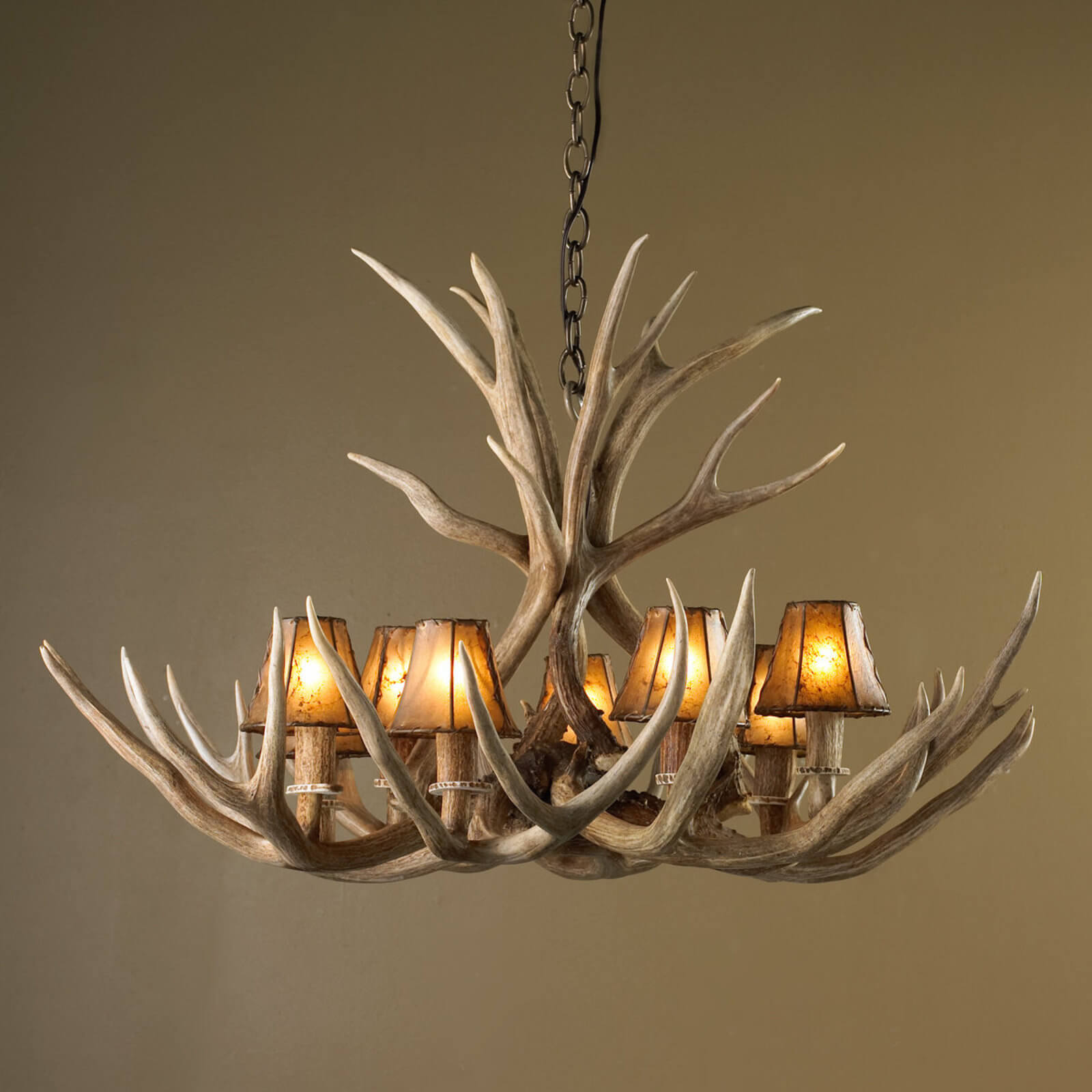 source : shadesoflight.com
11) Kitchen Cabinets
After all, you need enough space to store all your plants and pot. For easy access and smooth functioning around the kitchen, design your cabinets carefully. Stick to the wooden texture around the kitchen, with an addition to white granite counter tops.
By decorating your home in a rustic style you are embracing nature- inspired textures. This brings you to explore simple and earthy colors giving you organic warmth.
Everyone has a different taste, your style may be a little bit country or a little bit chic. The above decorating inspiration will hopefully assist you in settling with great Modern rustic kitchens, living rooms, and more.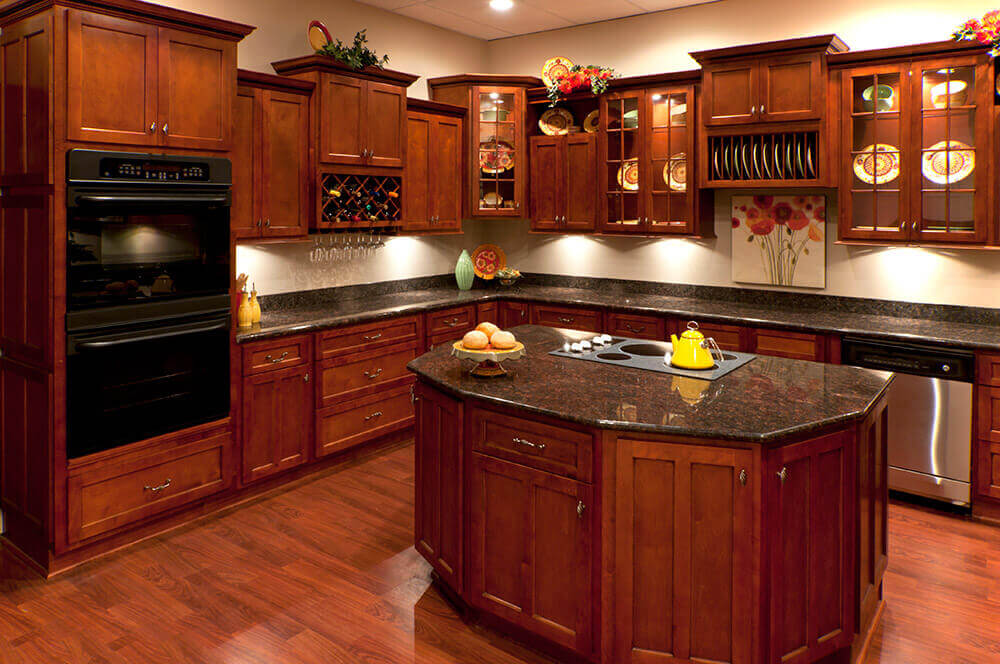 source : rtacabinetstore.com