Give Your Bedroom The Makeover Of Its Life By These 12 Classy Ideas
343 views
People nowadays spend thousands and thousands of money to make the charm of their houses last a little bit longer.
And why not?
To buy a house is one of the biggest dreams to come true. You spend your whole life to earn the price which will make you able to afford your dream house and of course you want to preserve the beauty of it.
As owning a house is pretty damn important for people, taking care of it is another equally important. Especially the rooms of the house You want to have the rooms in your house all decked up and beautiful, to build a great impression on your guests. But what about the bedroom. We often neglect the area because it is a private one. But obviously, you want something that matches your taste of style in the bedroom right?
After all, you are going to have to spend half of your time there. So why not try for a makeover of your bedroom? Running out of ideas? Well, we are here to help. Here are some of the ideas for your Bedroom Decorating Ideas. Trust me, after this; you won't be able to identify your place.
1. Get Yourself A New Bedding:
It is really time to throw away that old and boring bedding that made you cry once you sleep in it. Bedding is supposed to be all comforting and inviting. You want the beauty of your bedroom to reach a new level? Then getting new bedding is the right way to start my friend. And while you are out there shopping, throw in some extra comfy sheets and pillows for added comfort. You really won't be disappointed with the change. And the older sheets? Simple. Just toss them out. You wouldn't need them anymore.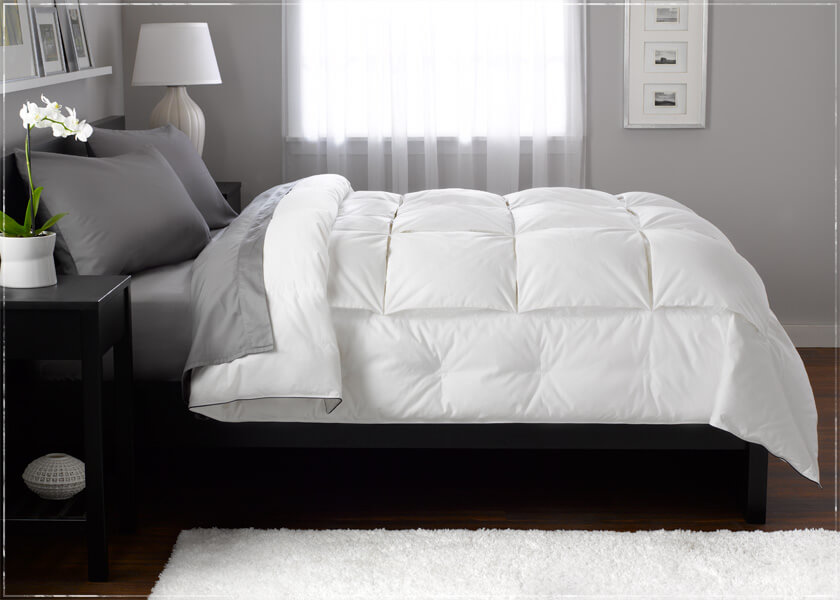 source: pacificcoast.com
2. New Stuff Always Works :
When you are considering a makeover of your bedroom, why not do it completely? And that includes the replacement of the hardware that you used in the bedroom before. Get yourself some new stuff such as decorative and artsy closets and drawers and handles. Doesn't even require that much of an effort I tell you. All you gotta do is have a sense of style and buy some decorative things that will change the mood of your bedroom. A tip: Get the things that go with the ambiance of the bedroom to make it more appealing.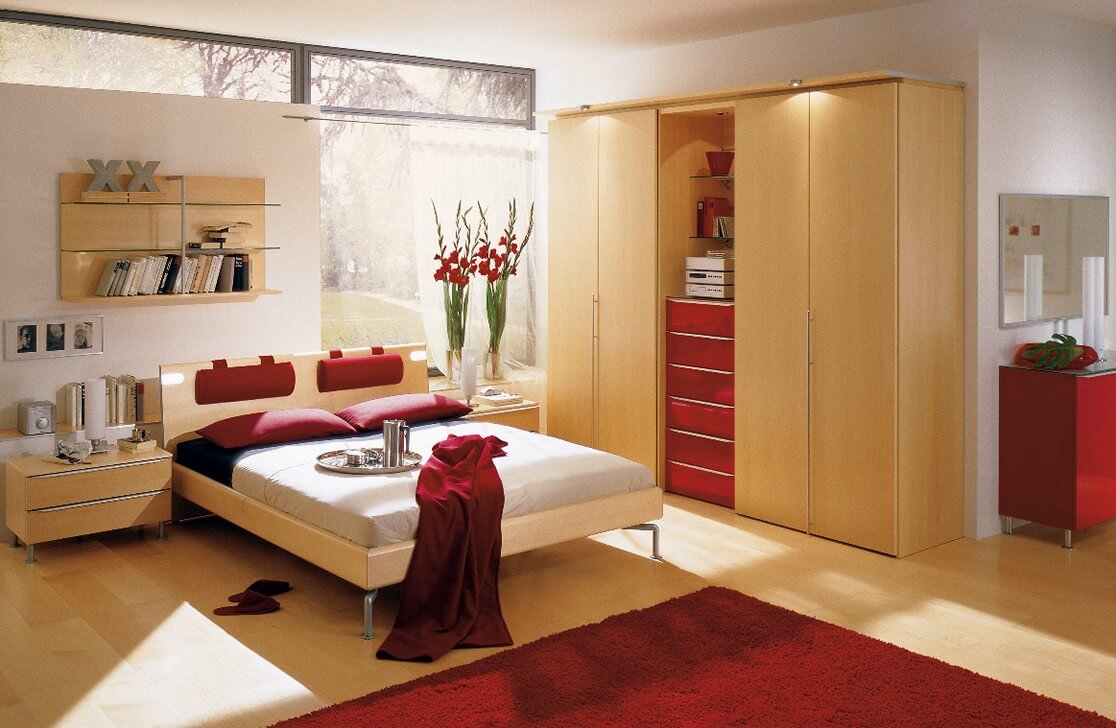 source: erahomedesign.com
3. Headboards Are Great :
You have seen one before, and you exactly know what we are talking about. Headboards, the companions for your bedding set. Headboards can make a simple and boring bed look lush and stylish as soon as you install them to your bedding set. Plus, you can even make one on your own. This is your chance to get creative guys. Build in the designs that you think will match the surroundings and atmosphere of the bedroom and you also get to pick the style and shape of the headboard. Why not go for something that seems classy and elegant at the same time.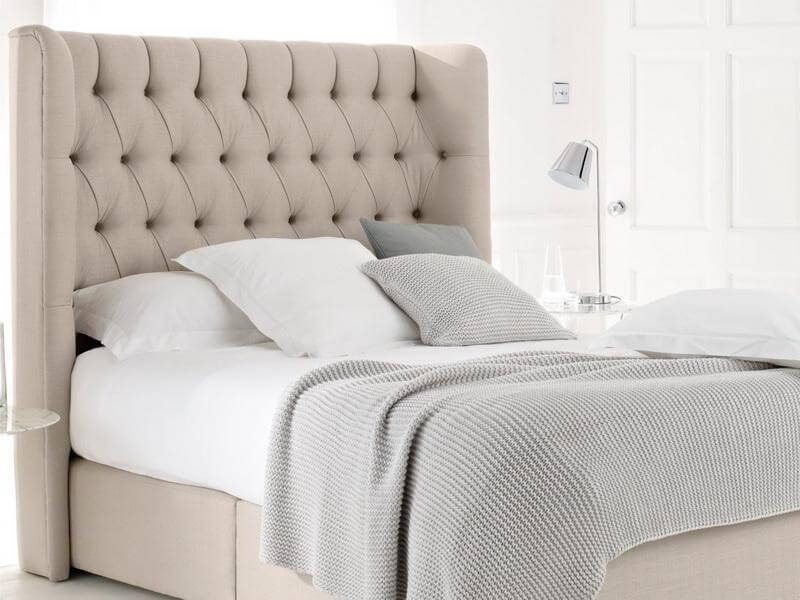 source: buecherphilosophin.com
4. Get A Rug For Your Bed :
While you are at it, get a proper and convenient rug for the bed. Not only does a rug make the room look a lot bigger, but it also makes it look more packed together. You can either put the rug just as a single piece or you can tuck it on the top of the carpeting of the room. This brings us to the second change, new carpeting. Aren't you just bored with the way your carpet looks on the floor? Well then, now is the time to change it and get yourself a new one. Get a properly-sized and beautiful carpet that matches the personality of the bedroom.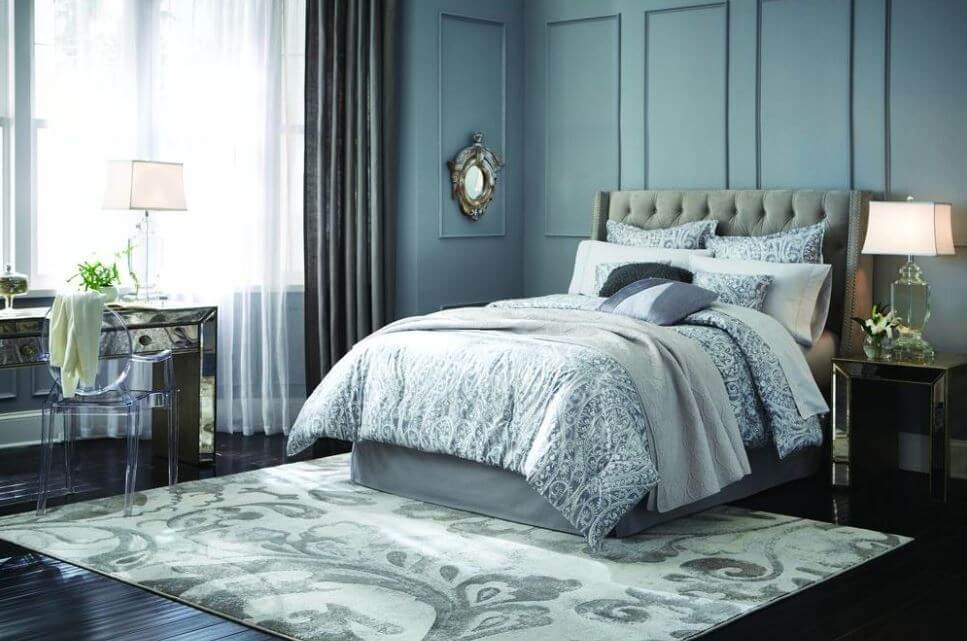 source: redfin.com
5. Get In The Shift Mode:
Not in the mood to buy any new stuff? Well, then you can always play with the old stuff. Just a slight shifting here and there won't hurt right? Don't worry about the look as you will see that the shifting action has made your room look completely different. So try to shake things up a little by shifting the bookshelf to a new location and giving your dresser a new spot to accommodate. And while you are doing that, make sure you flip the mattress to hide the weary side. These changes will surely add a new element of beauty to your bedroom.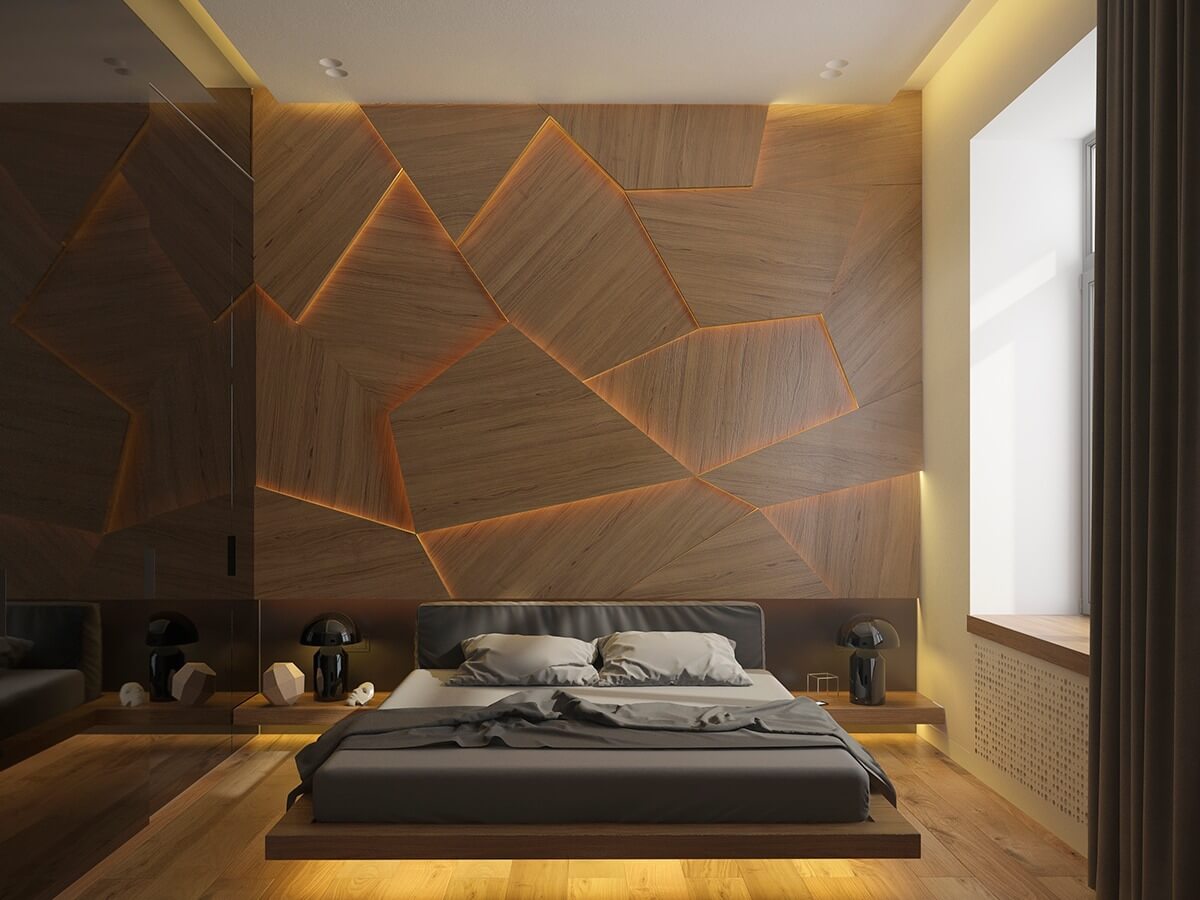 source: pinterest.com
6. Beautify Your Windows :
Don't you think it is time to change the boring and old curtains that have been hanging from the windows of your room for eternity? You can certainly go ahead and do that. Changing curtains can really help to change the look of your room by giving it a new and fresher look. Plus, you get to dress up your windows. That's always fun. Get some great curtains for your pillows and don't forget to get new curtain rods too, when you go shopping for them. You were not thinking of keeping the old ones, right? Just get a cordless drill and get on with the changing.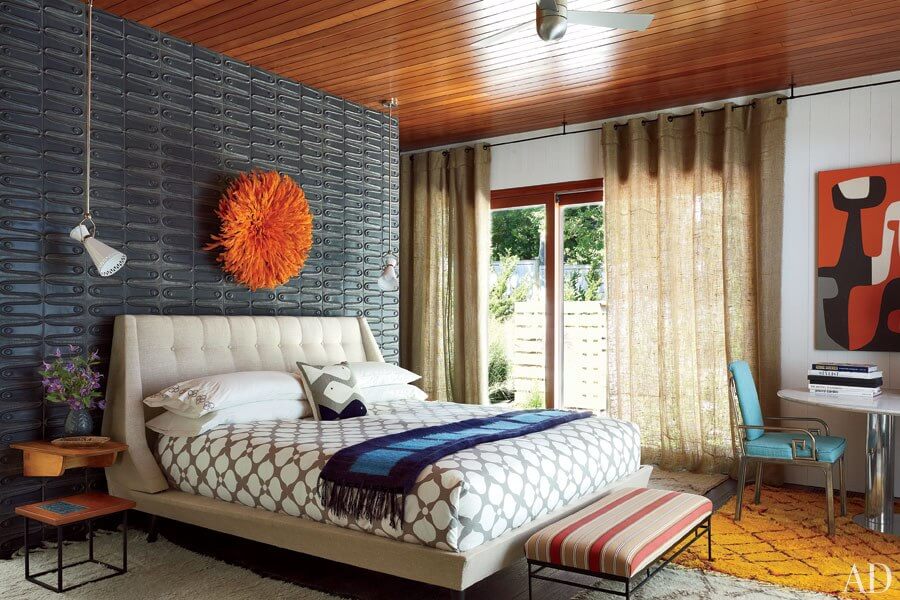 source: unsteady.co
Also Read: Magnificent Floor Bed Designs That Everyone Should See
7. Change The Lighting :
Nobody likes flashy lights anymore. Let alone in the bedroom. Just imagine you going up to your room to read a book and you are flashed with the high-powered light, mood-killer right? Then make sure that while you are doing your bedroom's makeover, you change the lightings to a bit more subdued ones. Using three-way lights so that you can change the intensity is a pretty good idea. Gone are the days of overhead lamps and nightstands. This is a new age, and with that, you have a new kind of light. Three-way lights are the way to go.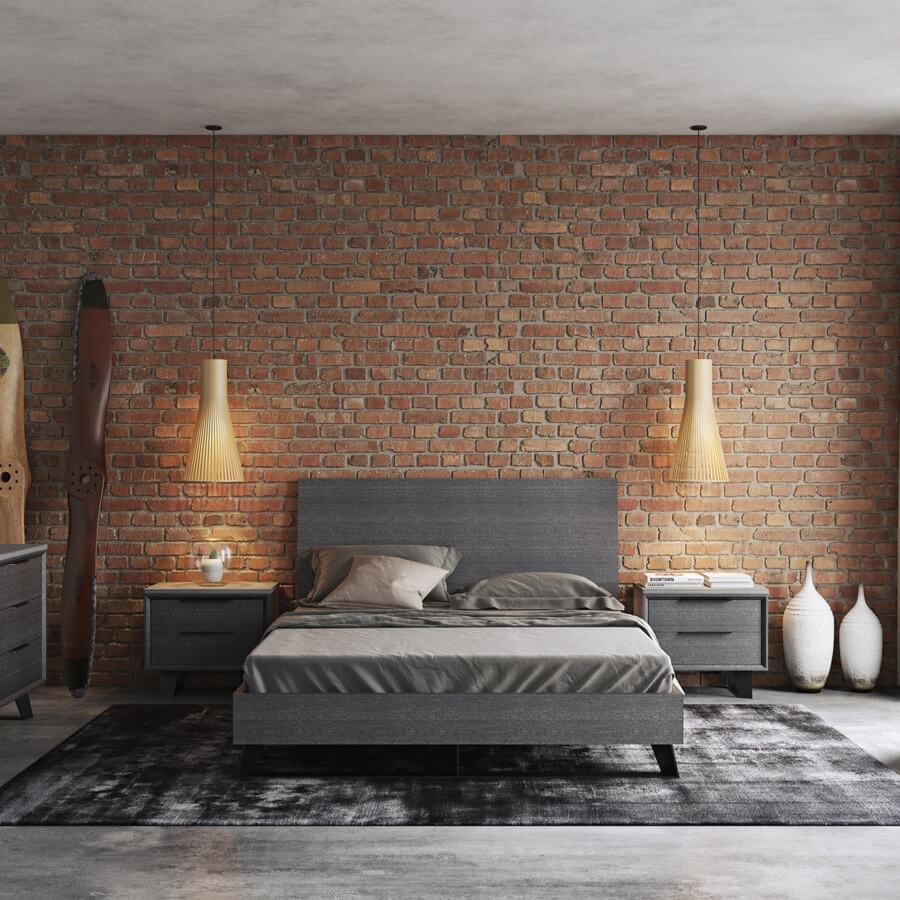 source: ylighting.com
8. Control The Pillow Brigade :
No doubt, pillows make your bed comfier, and they're nothing more comforting than falling your head into a fluffy pillow after the end of a tiring day. But put too many pillows, and it makes your bed look crowded and small. Pillows can be pretty and cute, but don't overdo it by putting a whole brigade of it. They just take up the whole bed. One or two sets for a bed is an optimum number of pillows that you should consider. Not more, not less. Just that. Make sure you get some mixed-matched ones to go with the styling of your bedroom.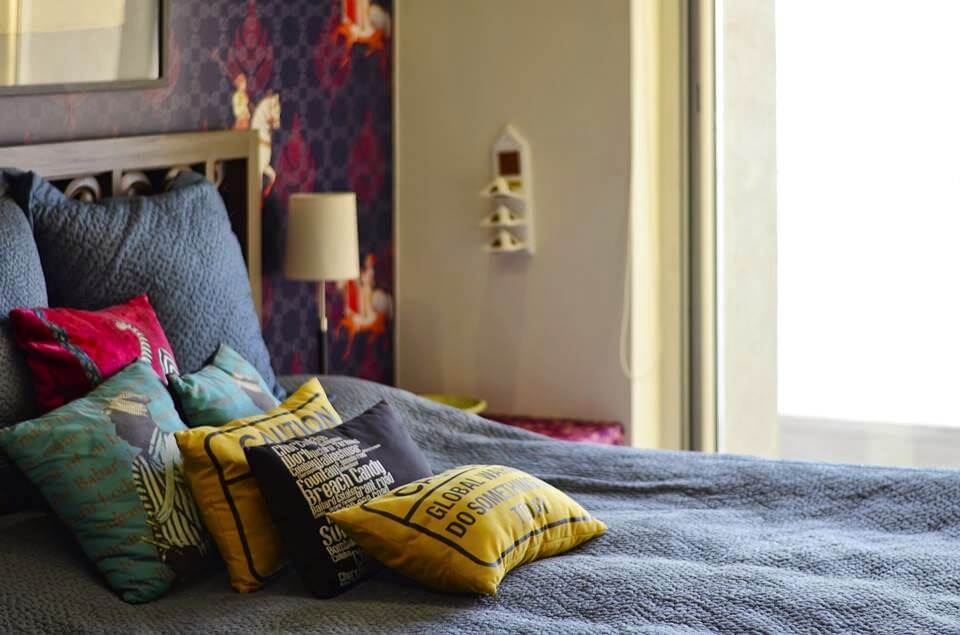 source: blogspot.com
9. Don't Overdo with The Matching :
Who said all matching could be a wonderful sight? Sure you want some items in your household to match the walls and the decoration of the room. But overdo with the matching and the room loses its charm. The same colors on every single thing are never really appealing to the people. We want more variety. So, while you match some stuff to the image of the bedroom, make sure that you don't do too much. Having distinct textures and patterns in the stuff of the room surely increases the element of charm and personality of the room.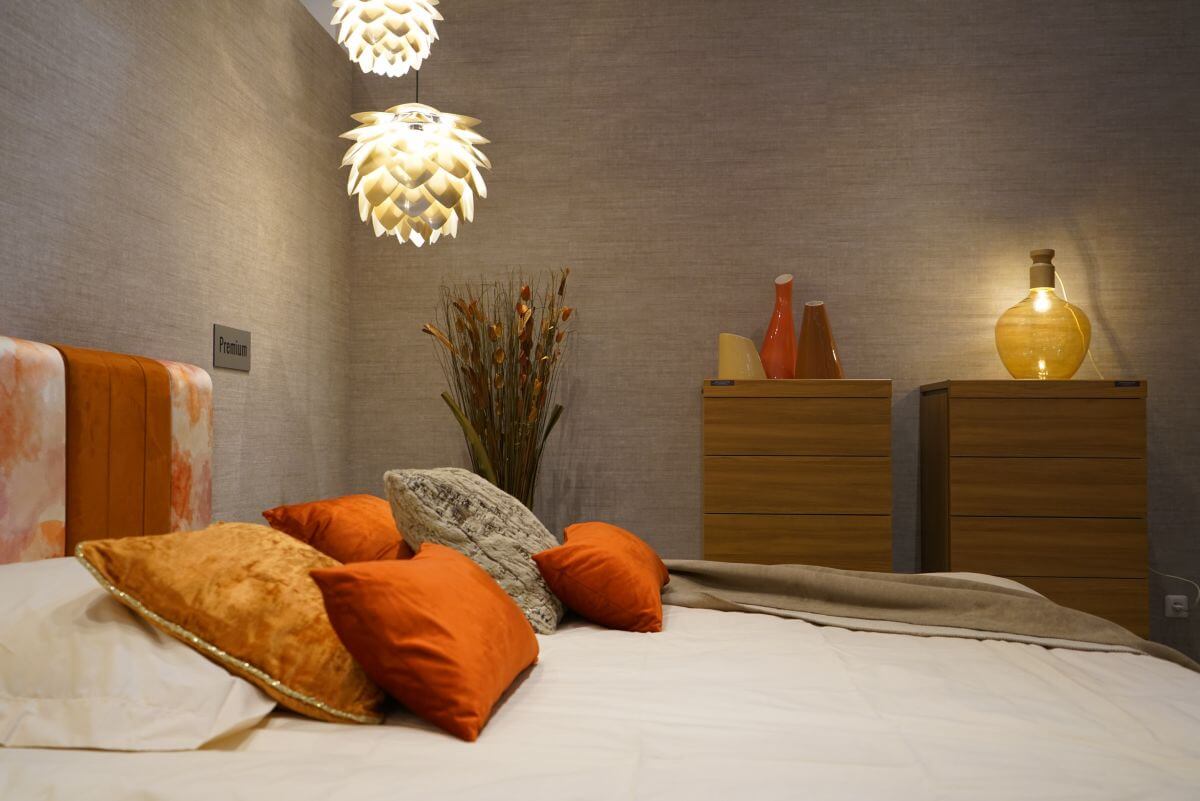 source: homedit.com
10. Add A Chandelier For The 'Wow' Factor:
Why not go all in while you are trying to re-decorate your room? While a traditional room looks pretty classy with all the elements, having a chandelier just adds to the 'wow' factor of the room and makes it incredibly stylish. The grand and elegant light fixture just makes the room a glamorous spot. Want to add to the beauty of the room? Add a chandelier to the ceiling, and you will see the results with your own eyes.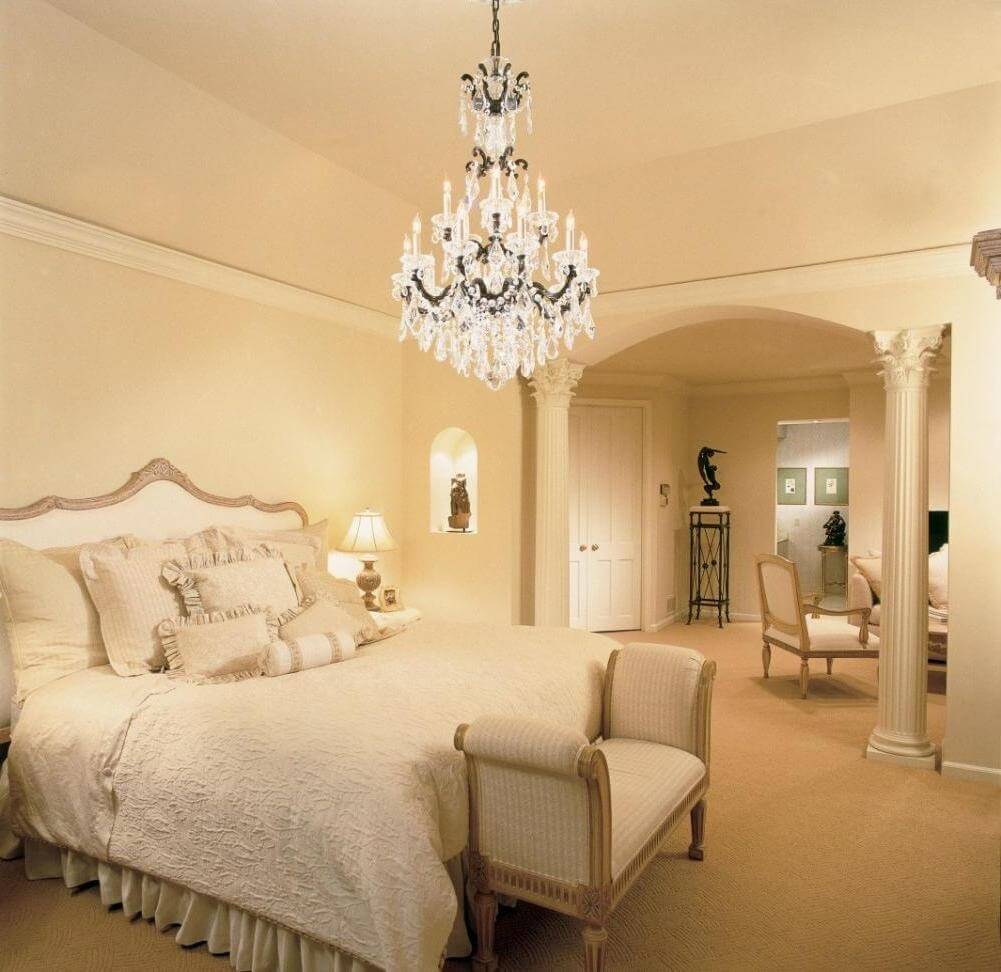 source: furnitureideas.co
11. Hang Out Some Art :
You will be surprised by the effects that hanging art does on your room. Hanging some beautiful paintings on the dresser or a wall in the room makes it more appealing to the eyes. And not to mention the beauty of the room also increases with a little addition of art in the background. Don't believe us? Well, get some great pieces and see for yourself.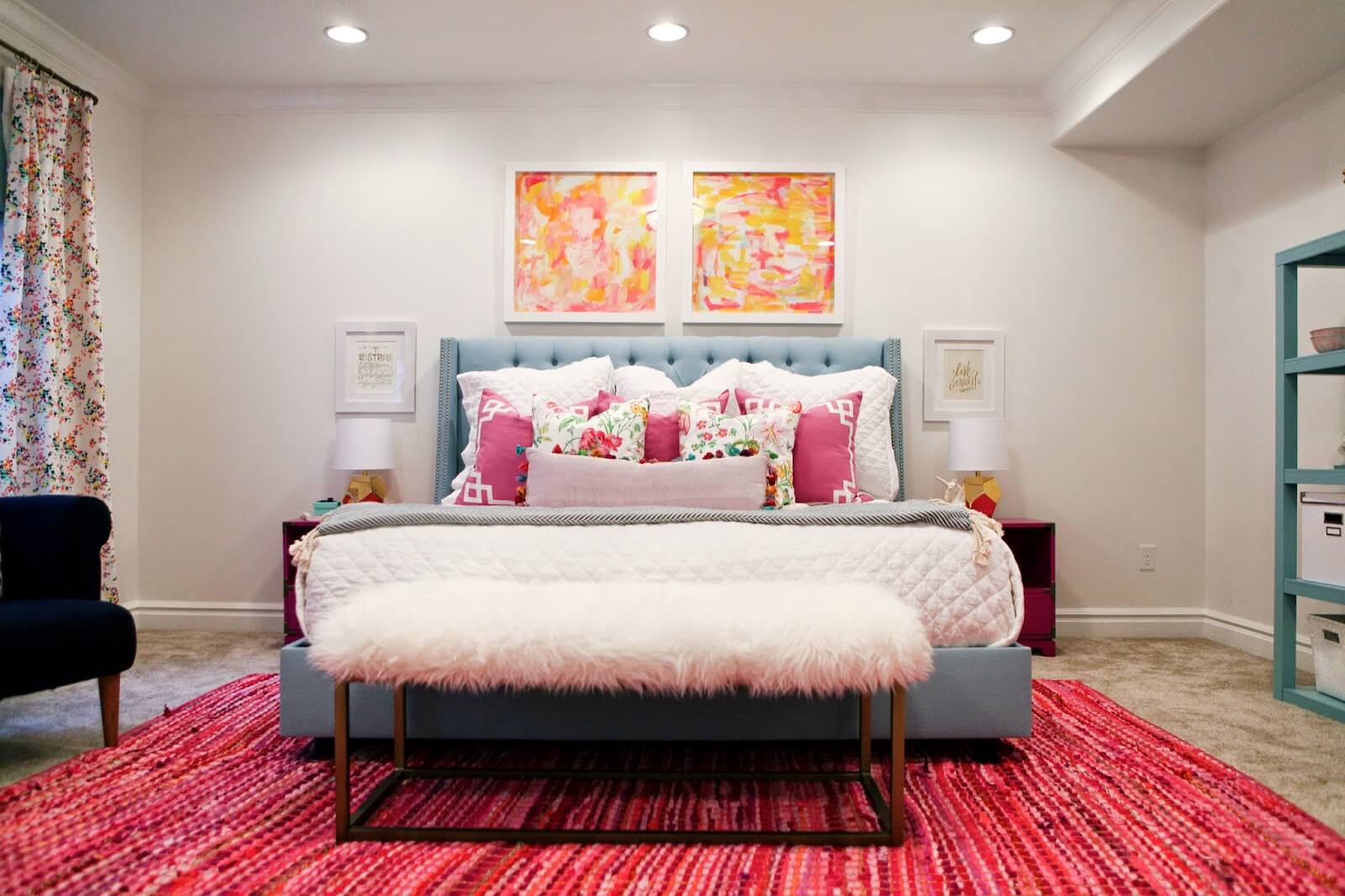 source: domesticimperfection.com
12. Liven Up The Room With Plants And Flowers :
How would you like to add a little bit of green and colors to the surroundings of your bedroom? Planting some flowers on the nightstand and bringing in some plants really enhances the fresh factor of the room and it also destroys the toxins of the place. Make sure that you get some good ones though.
The bedroom is a really intimate place, and nothing should kill the vibe in there. So if you are not satisfied with the look of your bedroom, then don't hesitate to give it a good makeover. The ideas mentioned above can be a great help for sure.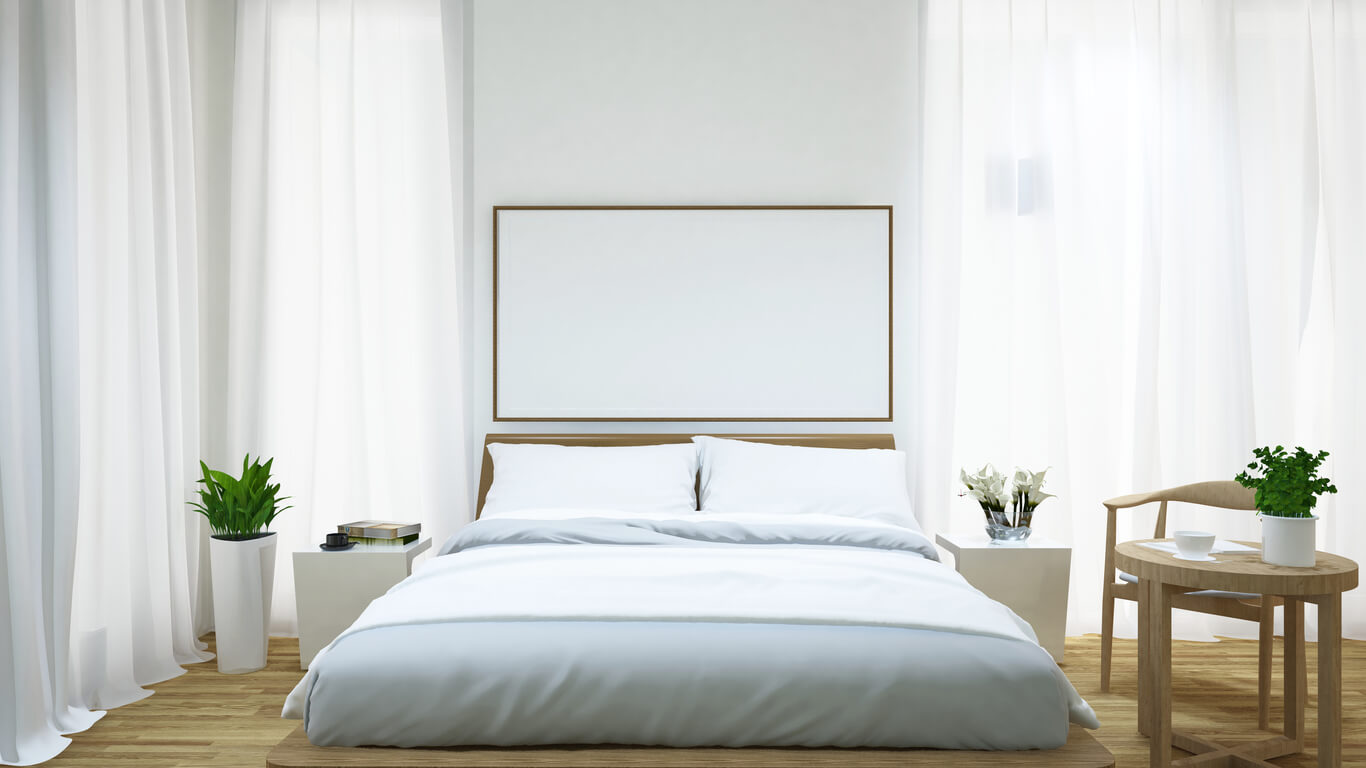 source: gardeningknowhow.com
To know more, keep visiting Architecturesideas.