Some Newfangled Tips to Adorn Your Abode With Chandeliers!!!
178 views
Vividness, radiance, luminosity, grace, tranquility, and glint, all these words fit best for a crystal chandelier. For a well-embellished space, lighting is one of the key elements, and to get an extraordinary ambiance to your dwelling, the best thing that you can do is place posh chandelier design ideas in your space. This will not only proffer an exemplary finishing touch, but the light will bounce off the crystal fittings and get reflected back as shimmers, which will dance around on the surfaces of your wall.
You can actually dazzle your abode with a traditional chandelier and if you think that chandeliers have become outdated now, then you are wrong, as opulent chandeliers are back in trend. To get your interior some extra glamour, you must check out some rustic, mid-century, or ultra Modern chandeliers.
These twinkling works of art bestow exceptional light for the best possible space of your room. It is true that for a timeless and chic look, you can't beat the masterworks like the chandeliers. Containing a design facet, they can be the highlight of your parties and can even annex another layer to your magnificently trimmed interior. Now, get 20% Off Capital Lighting Chandeliers
and light up your house!
With a perfectly lightened chandelier, the interior of your abode will sparkle and dazzle with a glint. Even the sun can make them more adorable. When through the windows the sun rays will strike the crystals of the chandelier. It'll glow and everything around it will become more appealing.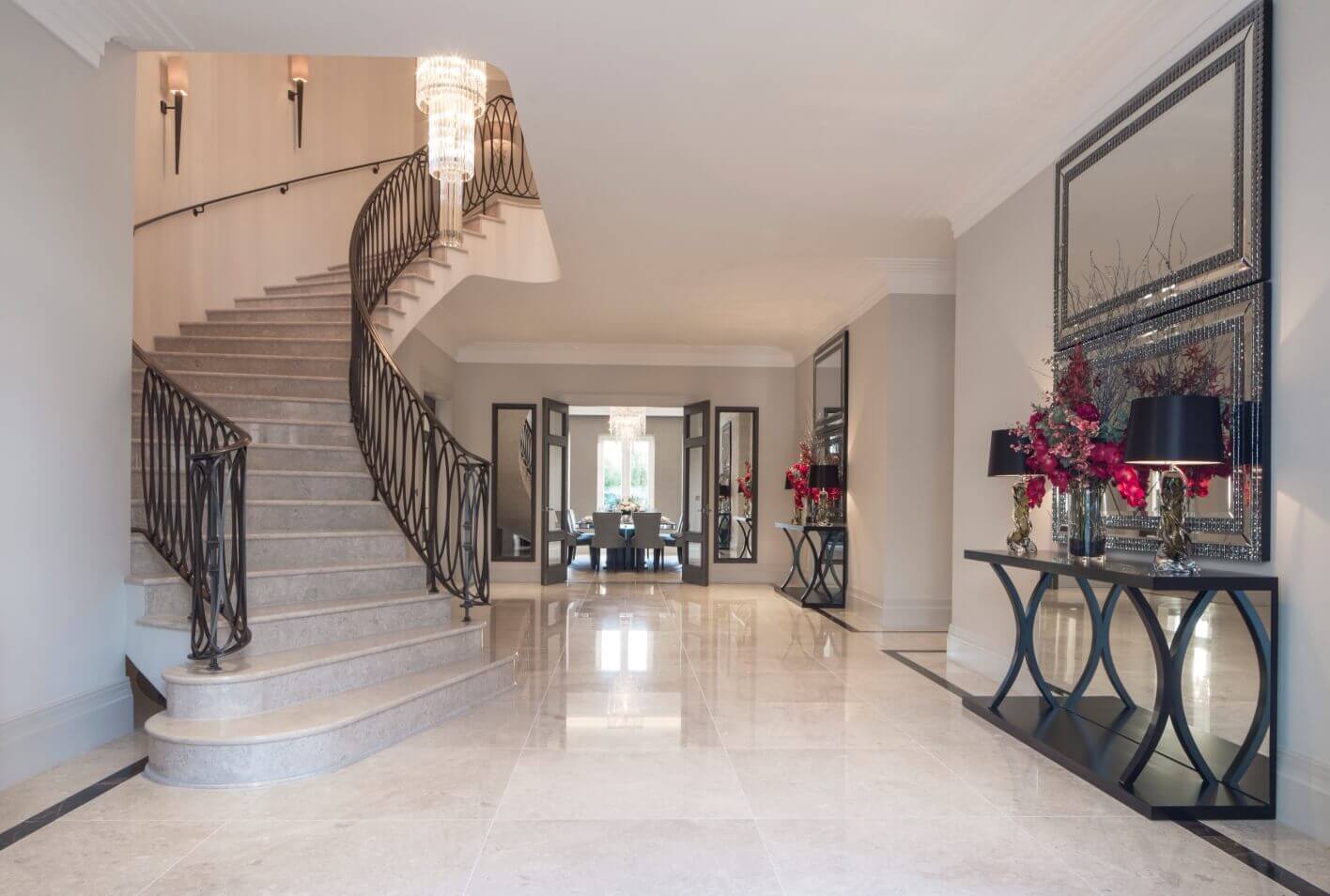 Although chandeliers are a great alternative for all types of homes, there are still a few challenges with them, like you can get baffled about the size and how high and where you must hang them. But, here are a few simple tips that will make it easy for you to find the right chandelier. Check out the below given do's and don'ts for all the information that you will want to know about ornamenting your home with these ravishing light fixtures.
1. DO: you must make sure that the chandelier is according to the size of your room. For this, you can even make use of the rule of the thumb, which is you can add the dimensions of your space (in feet) and then simply convert the same into inches. The answer that you will get will be the diameter of your chandelier in inches. For eg: if your room is 10' x 15', then you can use a chandelier with a diameter of about 25'.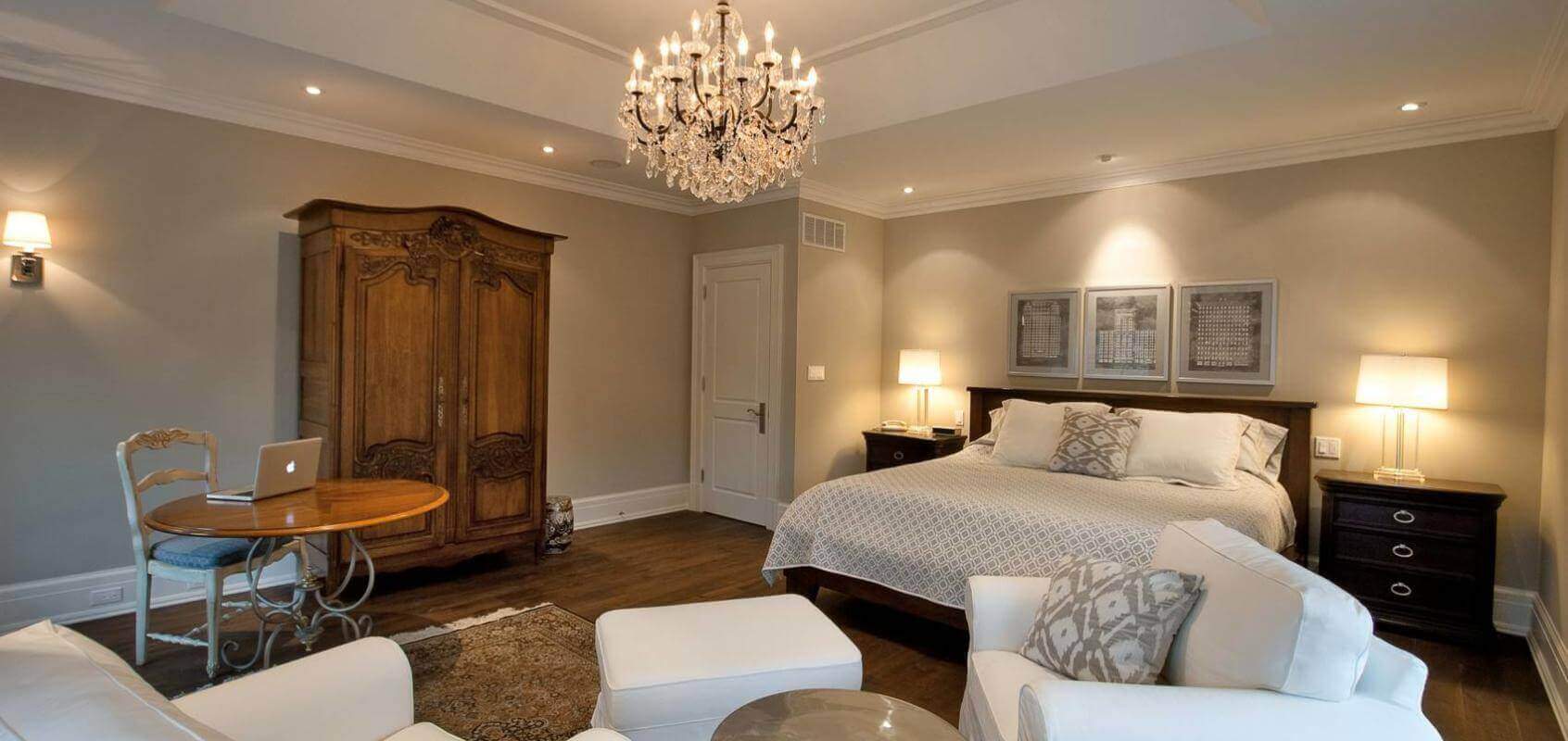 source: glowlighting.com
DON'T: you need not follow the above-mentioned rule in your dining room, as there you have to consider the size of your table. For your dining room, you can get a crystal chandelier, which is about one-half to two-thirds of the width of the table, or you can say a foot less than the breadth of the table.
2. DO: for your dining room you must always choose a bigger light fixture and if in case the chandelier is very large in size, then you can try hanging it close to the ceiling, as it'll feel overwhelming.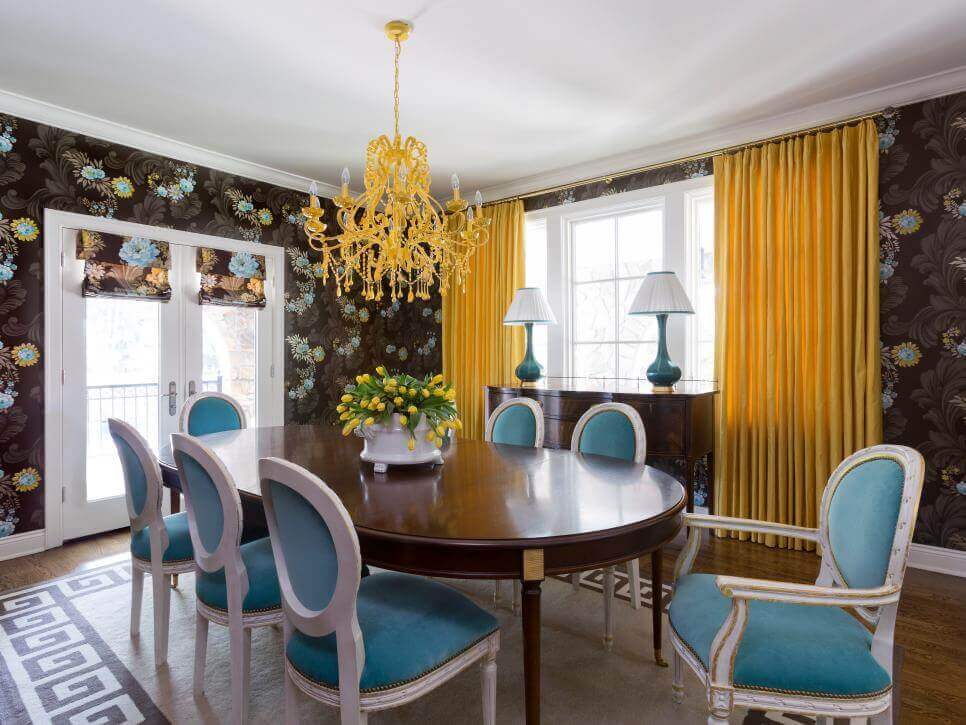 source: hgtv.com
DON'T: you must not hang a light fixture close to the wall or sideboard. Although, this might not be possible for smaller spaces, keep this rule in mind and avoid it wherever possible.
3. DO: when you hang a chandelier in a room where there is a table, then you do need to check that it is about 30" to 36" away from the tabletop. The chandelier must be low enough, so that it can light up the desired space, but not this low that it is hitting the head of your guests.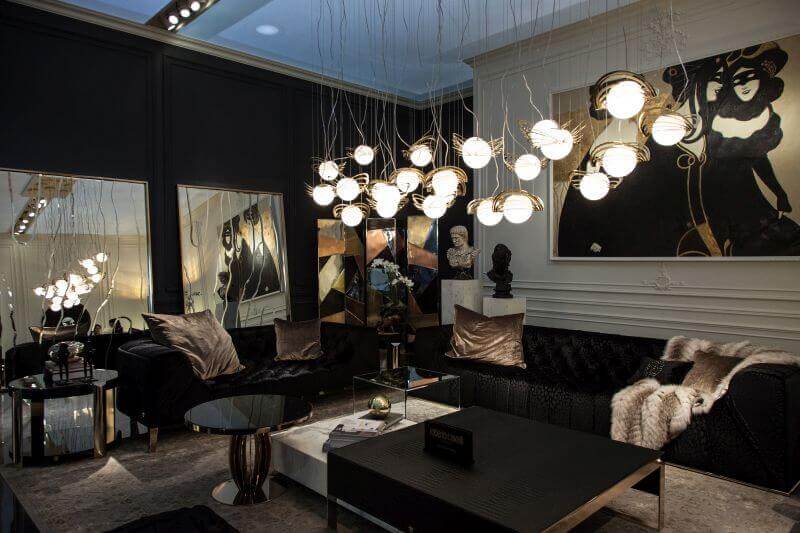 source: homedit.com
DON'T: if in case your chandelier is heavily bedecked, then never hang it too close. This will cover a lot of visual space. In such instances, you can break the rule, because it's better to hang such light fixtures. A bit higher than the other ones.
4. DO: for the chandelier at your entryway, you must see that it is 7' away from the floor in a single-storey lobby. Because if you don't, then the people having a good height might hit their heads.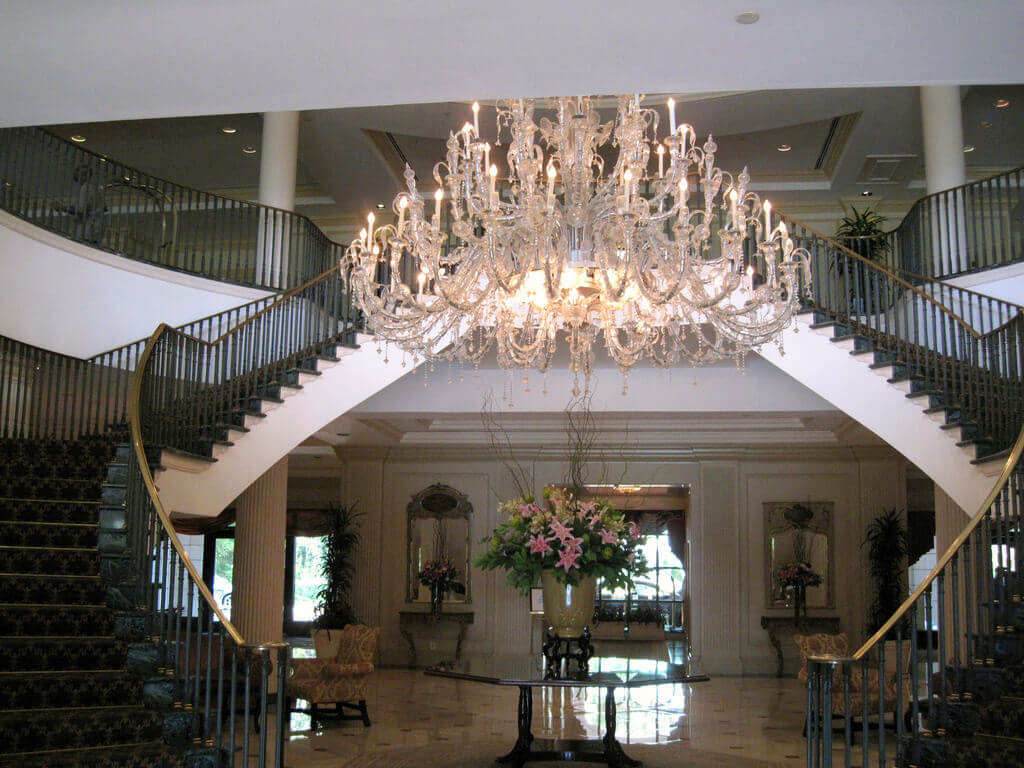 source: bkoptical.com
DON'T: when your foyer is of two-storey, then hang the light fixture in a way. That it comes below the second floor will look odd.
5. DO: use a number of chandeliers in a variety of rooms. These amazing light fixtures can complement different spaces like the kitchen, bathroom, bedrooms, and even your home office.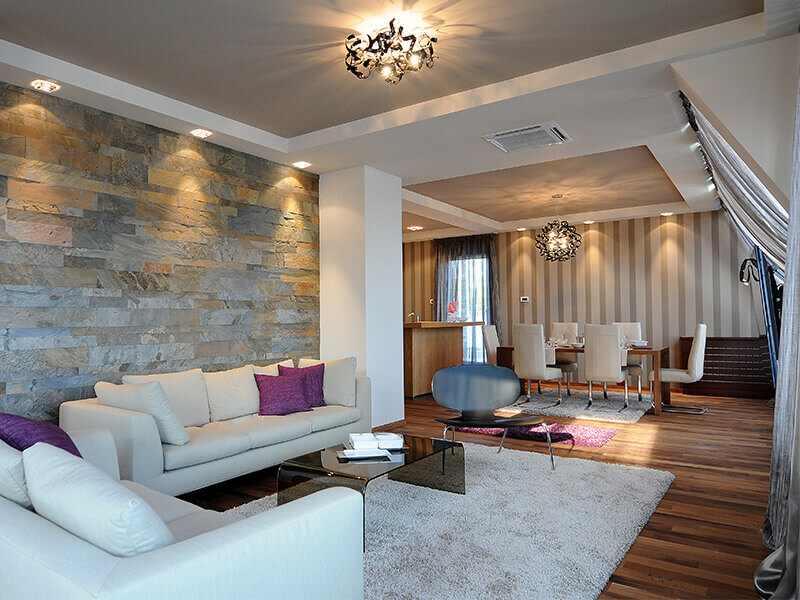 source: wiproconsumerlighting.com
DON'T: never limit yourself to just a single chandelier in a huge hallway or in any large room. Instead, go for two smaller chandeliers.
6. DO: you should install dimmer switches on the chandelier which is there in your home. As they can excellently create a vivid ambiance while offering pleasing lighting.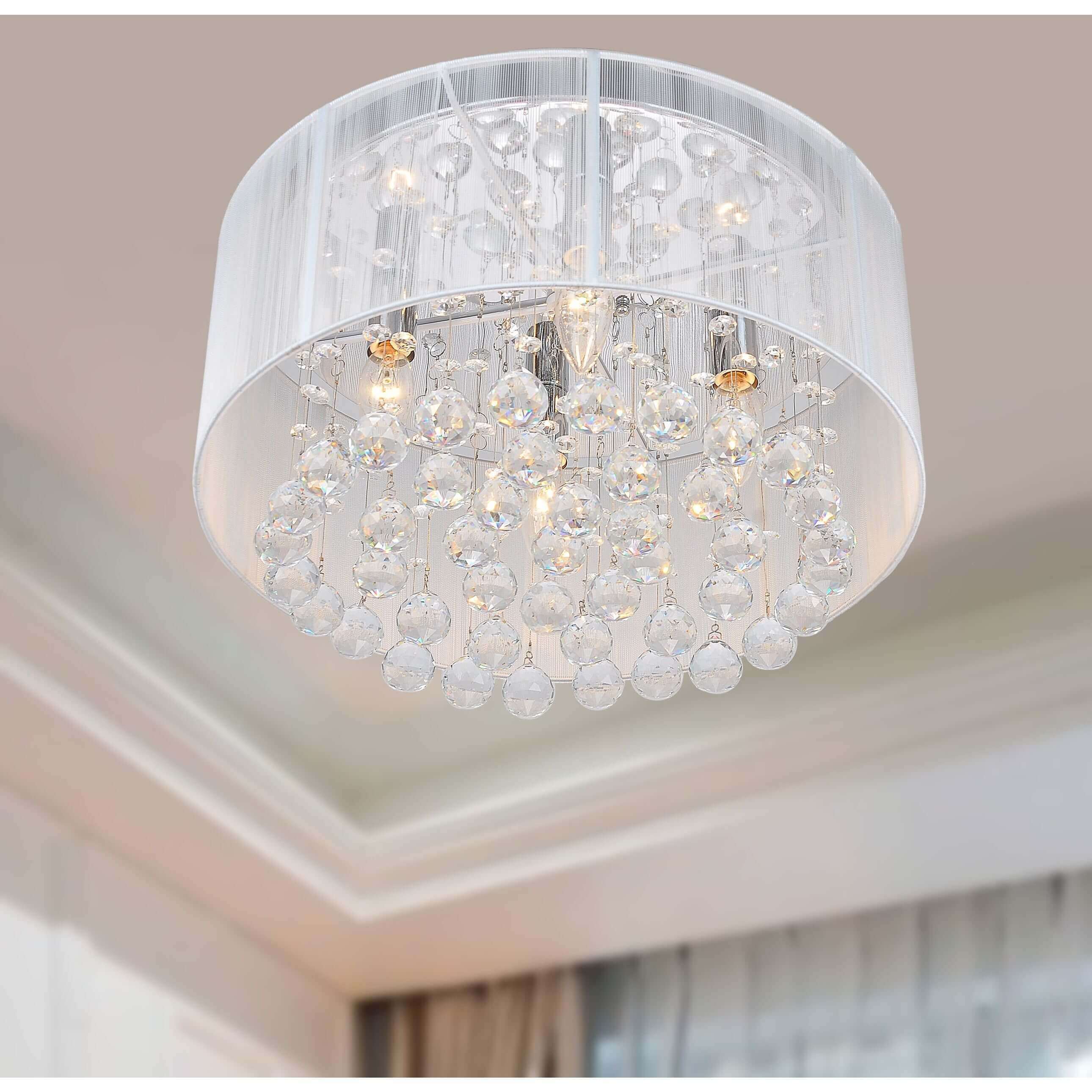 source: pinterest.it
DON'T: you should try new styles and arrangements with a crystal chandelier. Experimenting will make you aware of the new décor themes. Like an up-to-the-minute chandelier might look good in a room. That is brimming with artifacts and antiques or vice-versa.
So, now you know how to spruce up your lovely nest with a Classical crystal chandelier. You just need to play with creativity and inventiveness and a superb setting and arrangement will not be difficult to get. Think it this way that to make your surroundings more beautiful or to create a luxurious décor, you have to be a bit unique and unusual.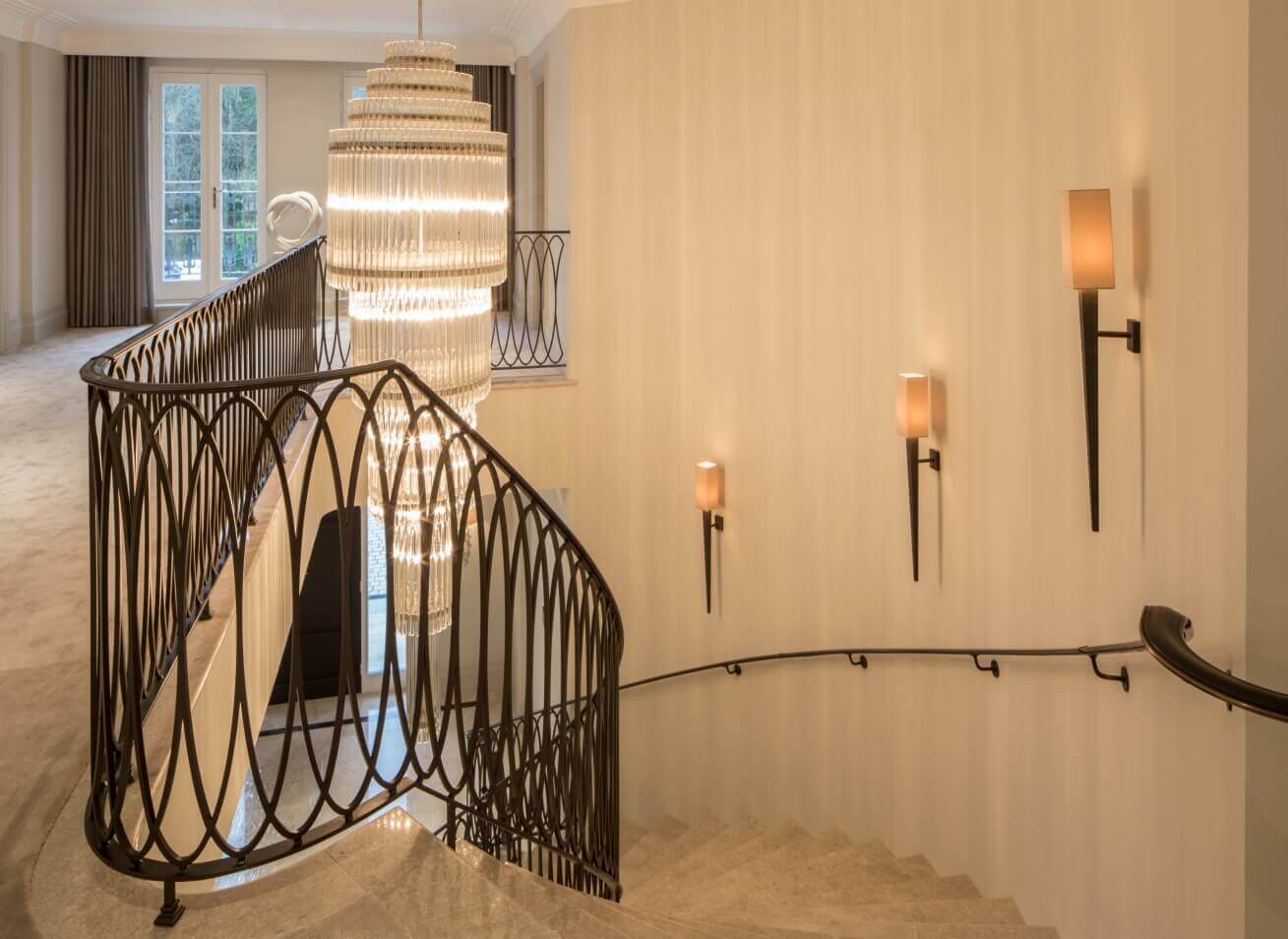 To upgrade your collection of crystal chandeliers, you need not go from one store to another. Come home empty-handed, as now online stores are there, from where you can find the type of light fixture. That you have always wanted and that can ameliorate the façade of your abode perfectly.
You can be the one who creates a style statement by hanging the most alluring crystal chandelier pieces in and around the house. You must know that there is nothing chicer than a chandelier and that is why it has been made. Its own place in the field of home décor.  So, what are you waiting for, go shop for a statement chandelier now?
Author BIO-
Michel Jonson is an enthusiastic blogger and genuine chandeliers fan or adviser. Who advises what type of chandeliers to purchase for your specific property style or interior design.