Ways To Design A Small Dining Area Within Your Budget
513 views
Smaller dining areas are generally not utilised to their full potential. Usually people tend to overpack the table and chairs in the tiny dining area. Sometimes it is even lying in some corner in the house due to lack of space. However, there are various things that could be done to smartly utilise that space and turn it into a mini luxurious meal time space. All this can be done even while you are on a tight budget.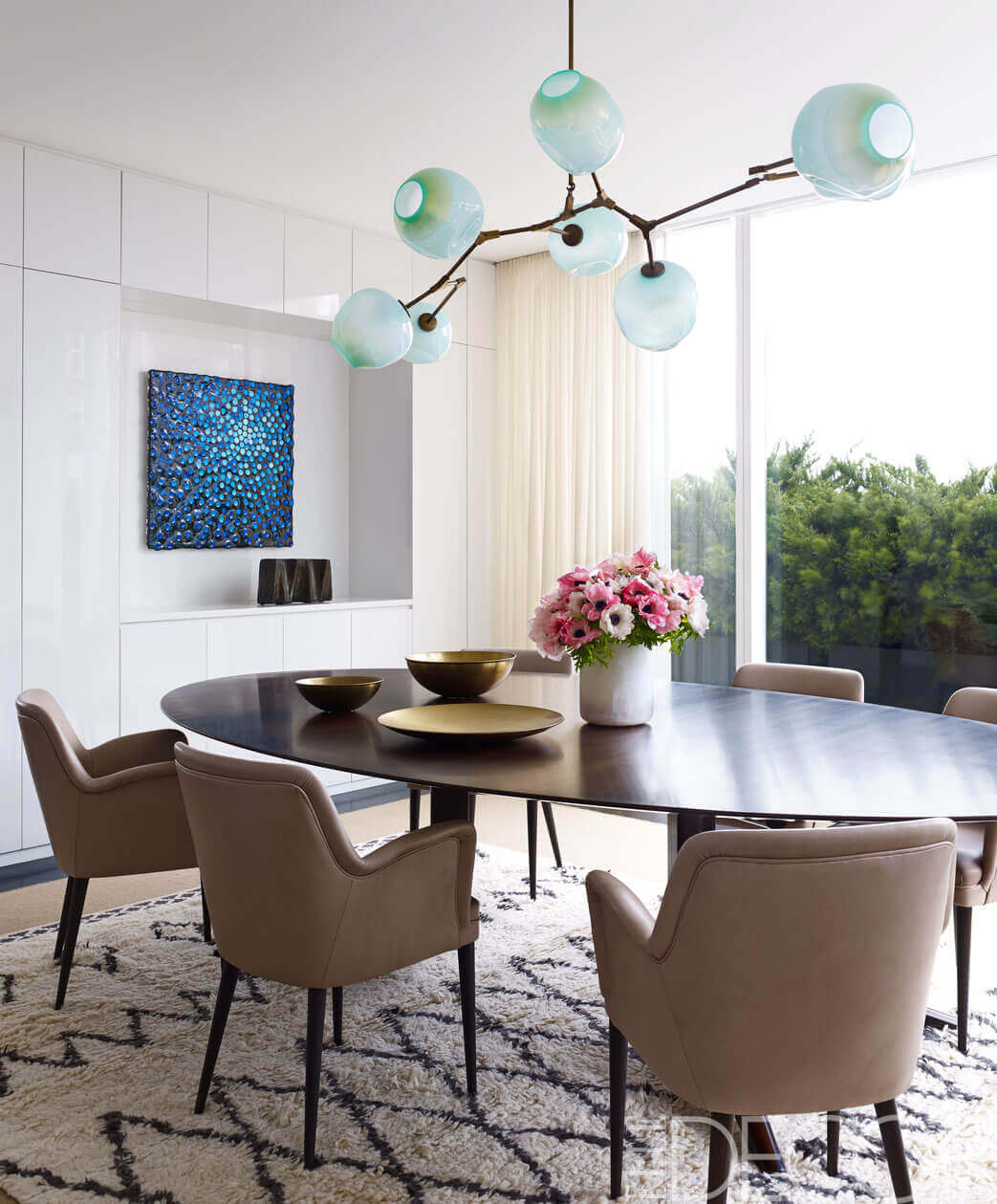 source : elledecor.com
One of the obvious ways to utilise the small area is by implementing adaptable furniture such as slimline or an extendable table. For such small areas, it becomes better to opt for oval table designs rather than the traditional square or rectangular table designs. This way, you can provide seating for more people available on the same table. For this purpose, you can make use of the hinged wall hung tables where you can simply lift and protect the tabletop when you are eating and lower it back again when you are done. Because of this design, you can utilise the space even more on a daily basis.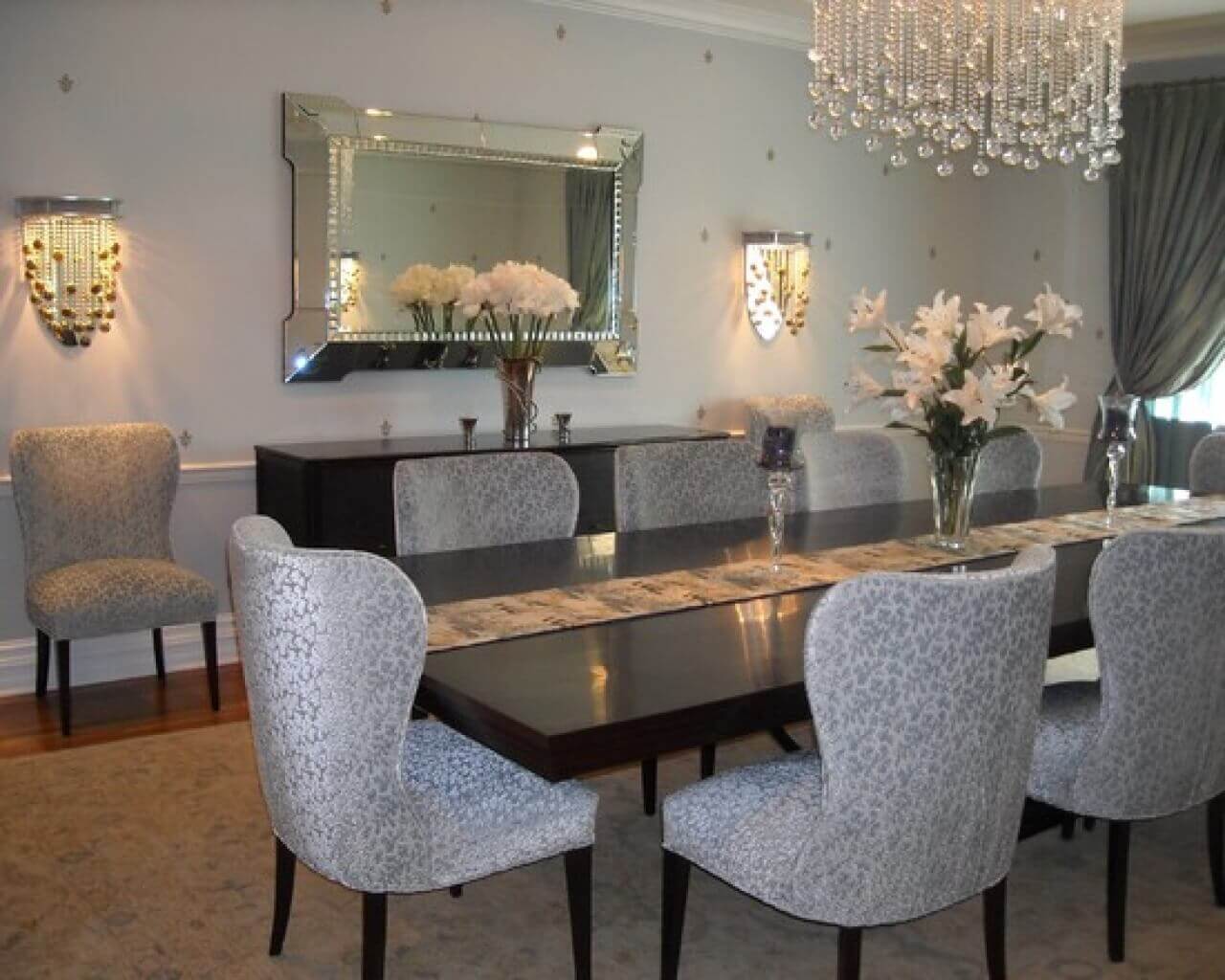 source : ambito.co
You can even make use of stackable chairs or bench seating arrangement. It lets you accommodate more people on the dining table. You can look for innovative ideas to use as an alternative for chairs such as hidden cupboards.
Having small dining room space can be beneficial and this could be designed in many ways,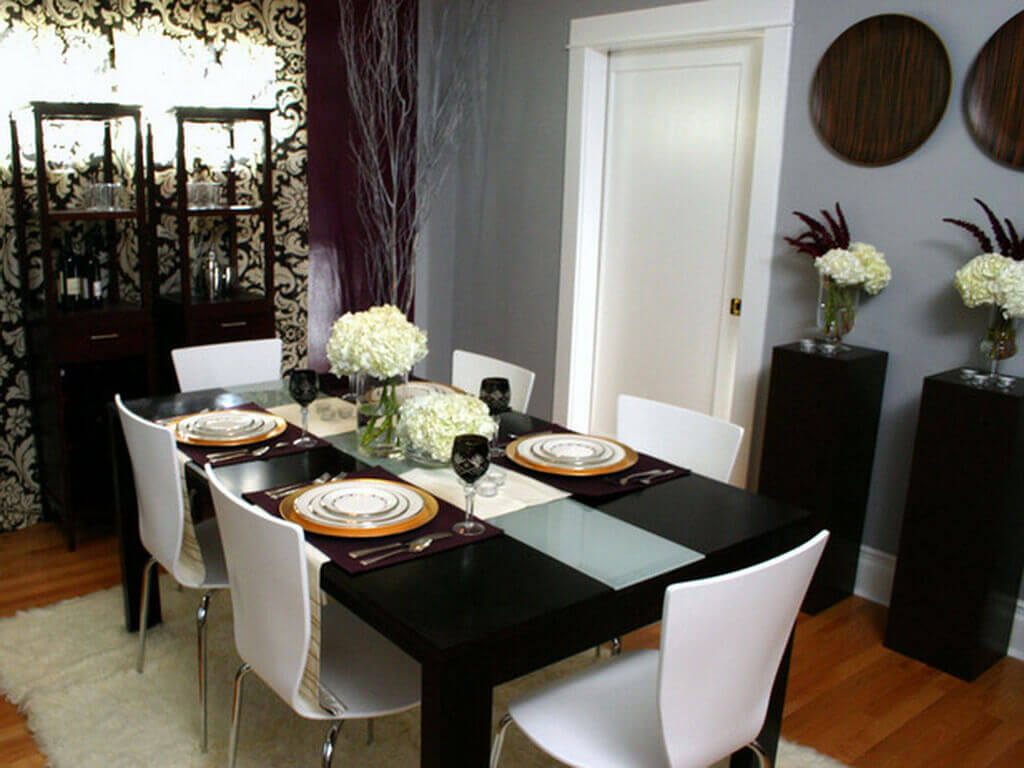 source : pdword.com
* They could be kept clean and tidy on a daily basis without taking a lot of your time.
* You are not needed to incorporate complicated decorating schemes that make the budget of designing the room unnecessarily costly.
* Moreover, you can look for pale, un-patterned ceilings, walls, woodwork and floor ideas. Later you can design it with furniture that adds an interesting value to the space.
* You can even incorporate second hand design pieces that add a character and warmth to your house.
* You can even add some personal touches whenever and wherever necessary to give the space an artistic and homely touch.
* Mix and match patterns and fabrics for a more relaxed and homely feeling.
* If you feel like spending a little more on the area, you can select a designer piece that can entirely change the look and feel of the small area. This way, you will not have the need to add anymore items to the space for it to look well designed.
* If you moreover feel that the space is too cold to sit in, you can make use of various designer radiators that are available in the market. There are many designer radiator companies that you can look up online for information which provide their clients with the best heating solutions. With this, you not only add a stylish look to your dining room but also have all the required comfort that is needed while having a meal.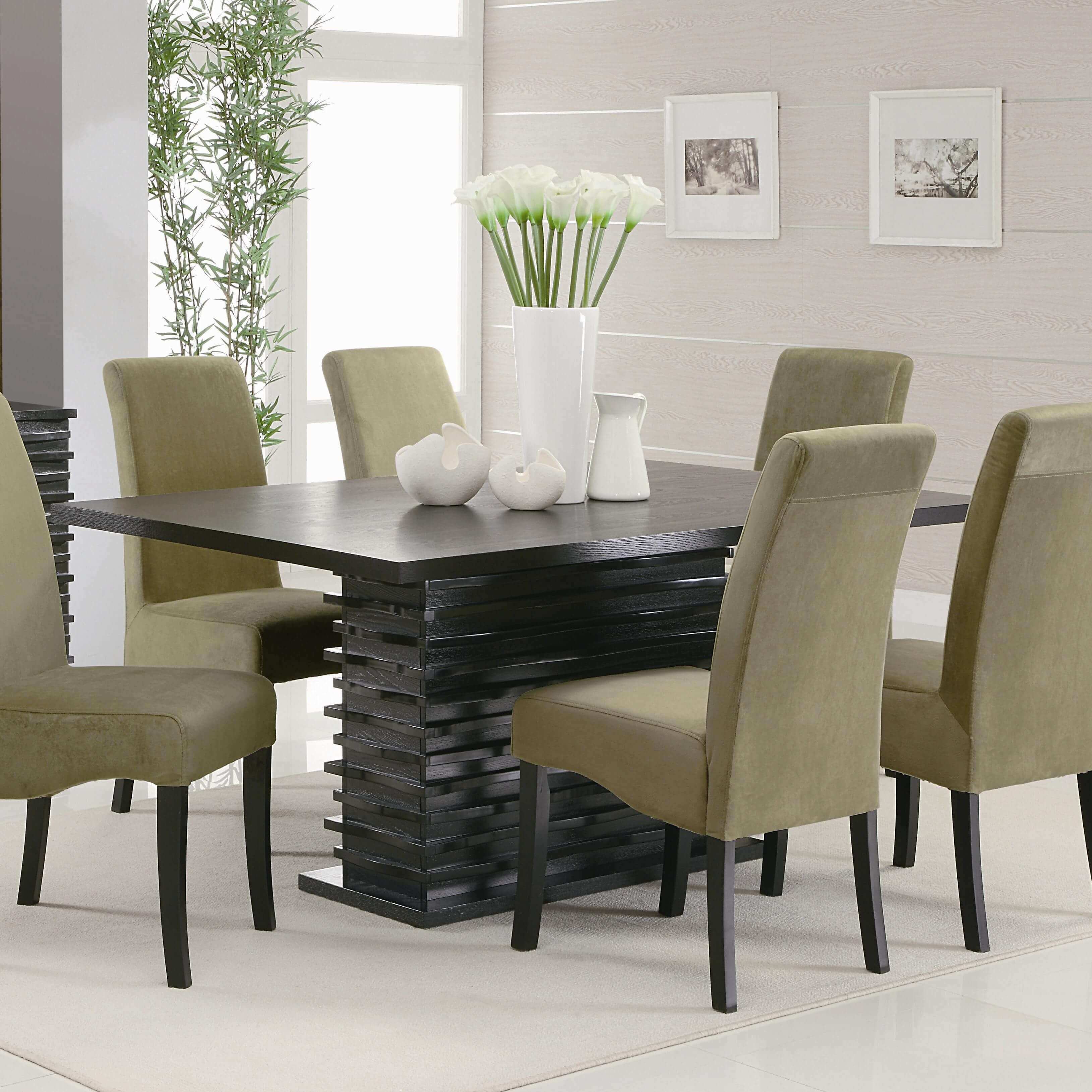 source : shacbiga.com
However, in this article we have come up with few design ideas for small dining rooms within a budget.
Small Dining Room With A Window Booth :
A diner area that is just the size of the window. However, this dining space can be made spacious by incorporating additional built-in bench seating. You can even make space to store some extra luggage under the built-in bench seating. This way, you are utilising the entire space to its maximum capacity. Apart from this, you can add the largest available table between the two-bench seating. Over the dining space, a large oversized light could be hung to give the area some lighting. To make the space cosy and comfortable, you can mix and match fabrics and throw in some cushions.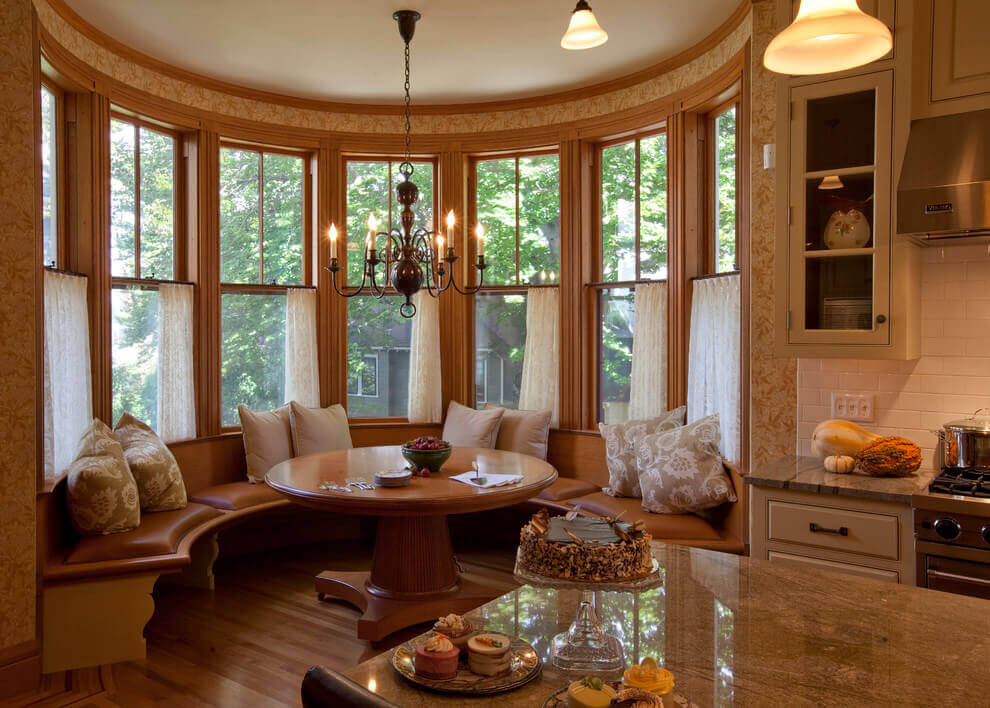 source : pinterest.com
Small Dining Room With Round Table :
If your dining room lies in a different room and is not attached to the living area, you have the liberty to design it with the entire space in your mind. However, you need to make sure that you have the same Design scheme for your dining room as that of your living room. For the dining room to look like a continuation of your living room, you can opt for easy-on-the-eye touch to it. Implementing matching dining and coffee tables can help you keep things coordinated among the two zones.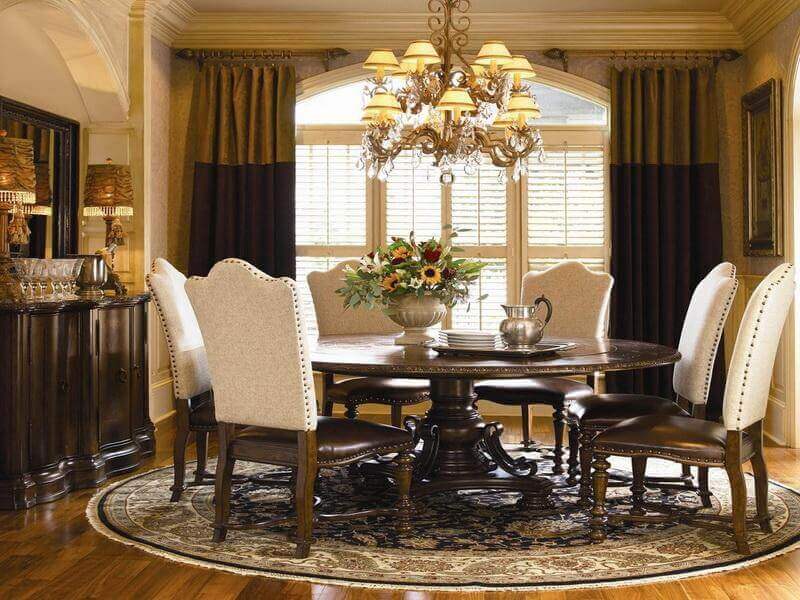 source : ruchidesigns.com
Small Dining Room With Florals And Fresh Flowers :
If you feel that your dining area has nothing more than a dining table and four seats, it is time for you to work on the area to make it a little more decorative and unique on its own. If you are on a budget and do not wish to purchase new furniture, you can make use of the already existing furniture in the dining room. You can give your dining table a new look by applying fresh paint with a bright shade that you think might complement the rest of the room. You can do the same thing with the chairs as well.
To give your dining area a crafty look, you can make use of the remaining fabric, stitch it up well and make a tablecloth out of it. To give the area a fresh and warm summer look, you can place fresh flowers in the vase every morning and keep a habit of changing them each day or at least when they dry out.
source : memorabledecor.com
Small Dining Room With Fireplace :
When you have guests over at your place, you can add some armchairs or beanbags into the dining room to make space for additional seating. If you buy more set of chairs than the actual members in the family, then you might end up utilising more space than required. To give it a more luxurious look, you can arrange the dining area near the fireplace that creates a focal point and the seating arranged around that focal point.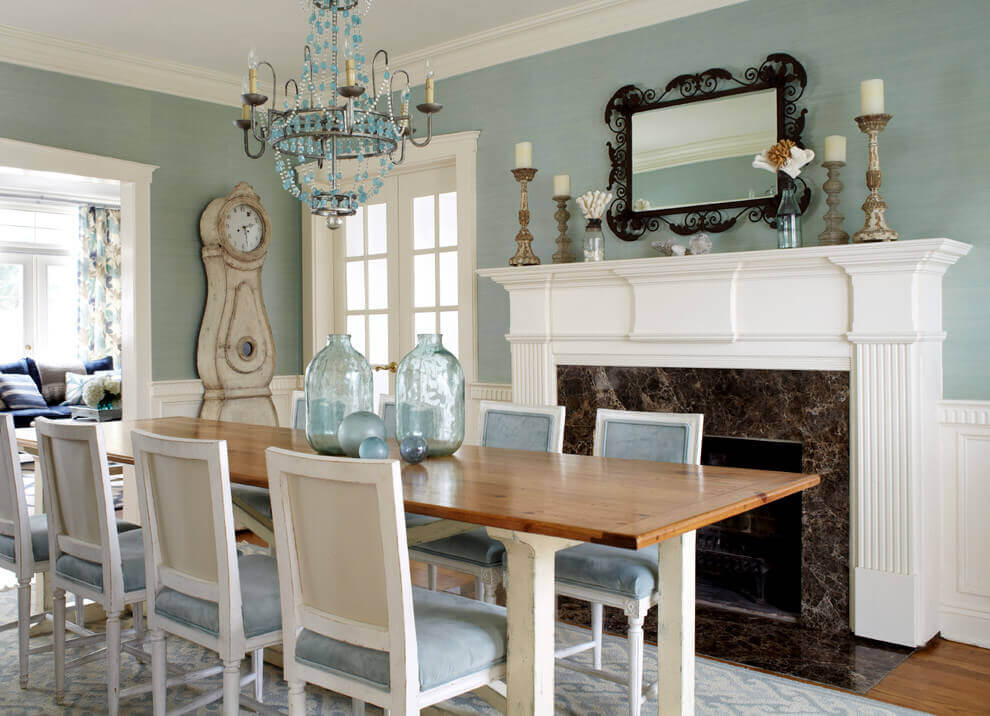 source : beeyoutifullife.com
Small Kitchen With Feature Fabrics :
For the people having dining area in their kitchens, they might face a limitation in the decorating options that are otherwise available. In such conditions, you can make use of fabrics to decorate your dining area. This can be done by coordinating the looks of the tablecloths that you use, the napkins, blinds, aprons and the oven gloves. Because of this coordination, you turn your dining table into the centrepiece of the entire room.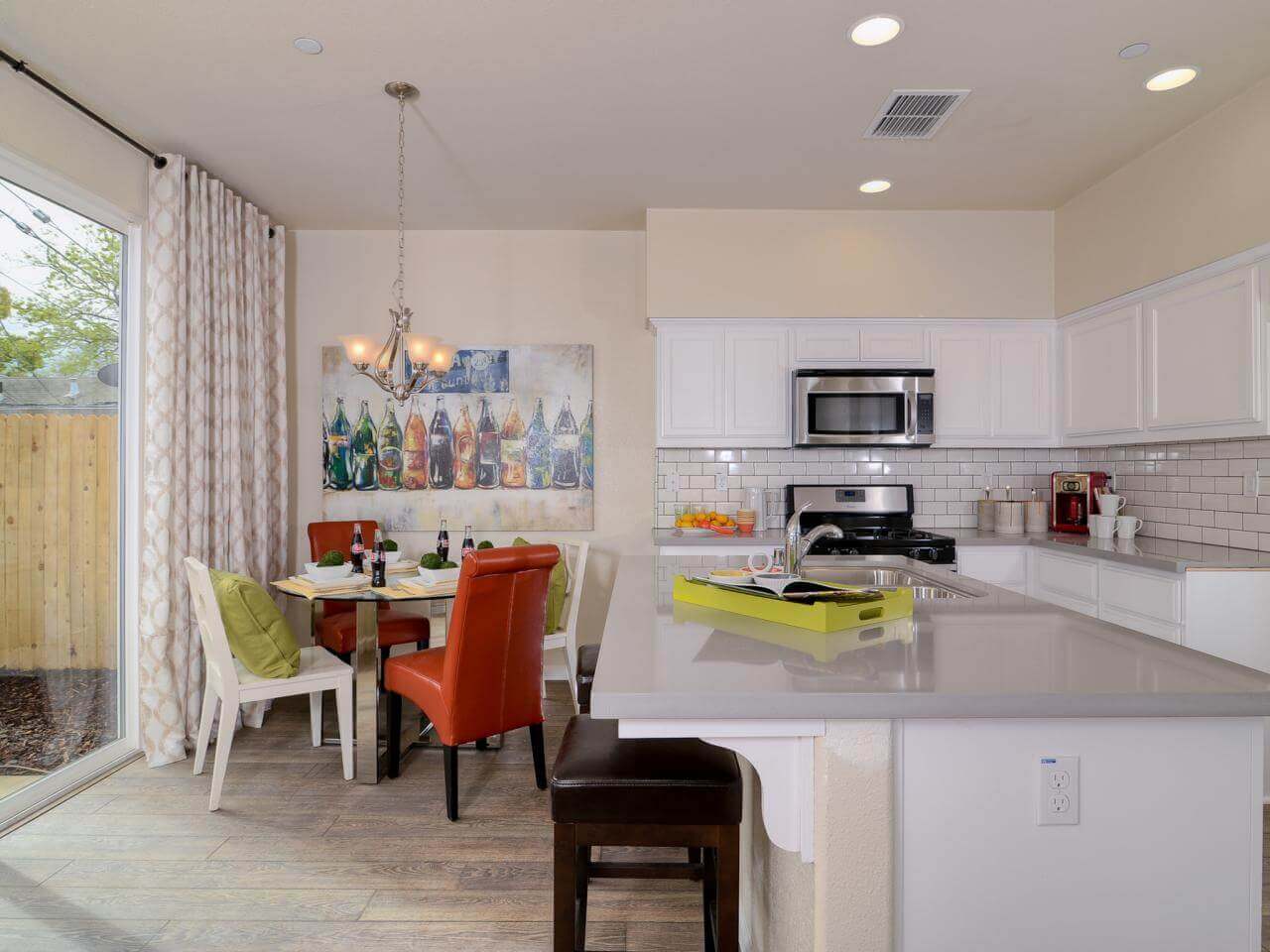 source : hgtv.com
Small Dining Room With Picture Window :
If you have window space that is not being utilised much, it can be turned into a compact dining room. It can serve as dining room that has an amazing view of the garden outside, that could add interest to the beauty of the dining room.
Some houses have a picture window and if you are lucky to have one in your house, reserve the space to turn it into a dining area. The space could be turned into an amazingly compact dining area for your family.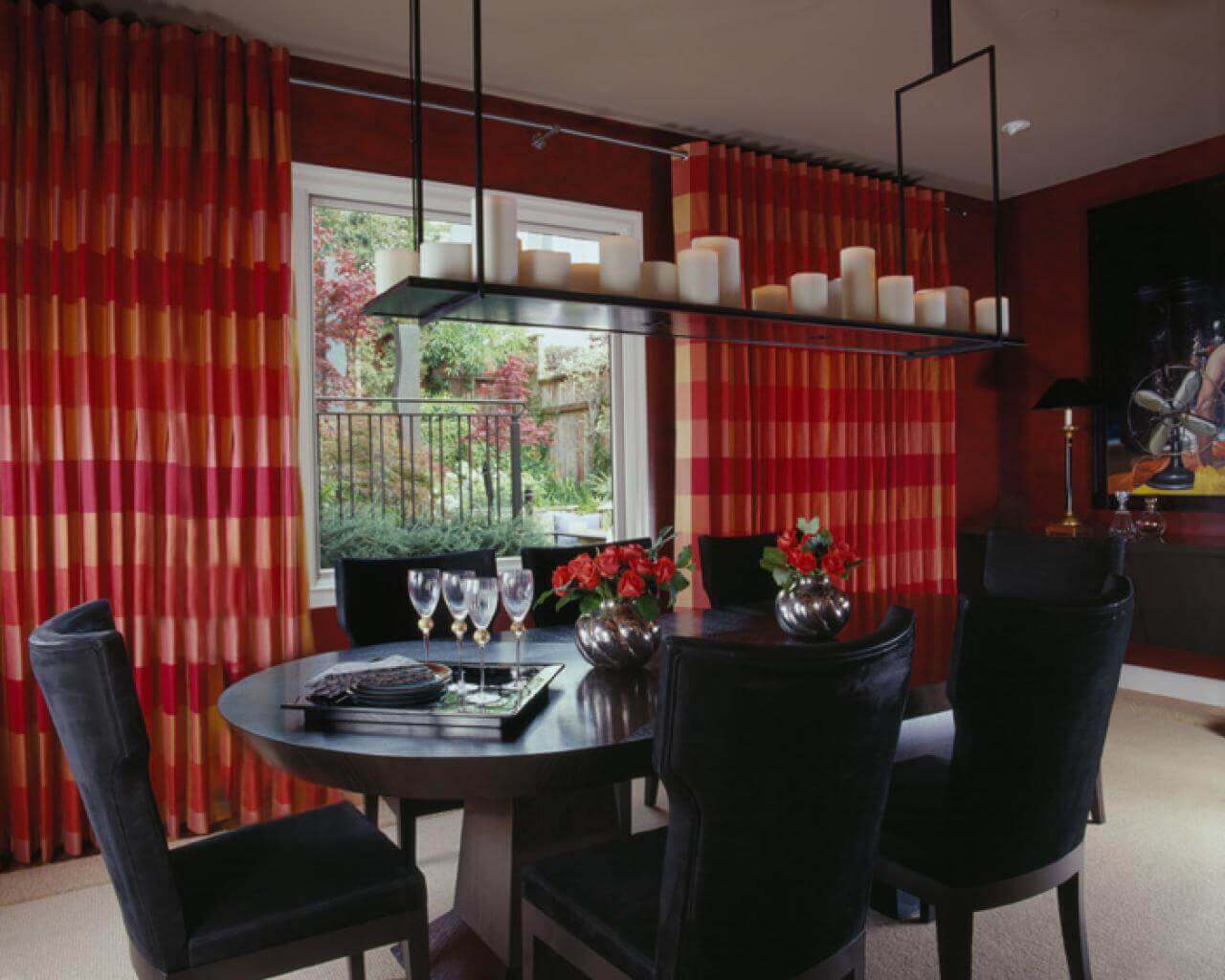 source : hgtv.com
Small Dining Room With Traditional Furniture :
You can also make use of all the old traditional furniture that is available in your house to design the dining room of your dream without having to spend a dime on buying new furniture. Traditional furniture tends to give the room a rustic old feeling and when combined with dim lighting, could stand to make an amazing diner space for you and family.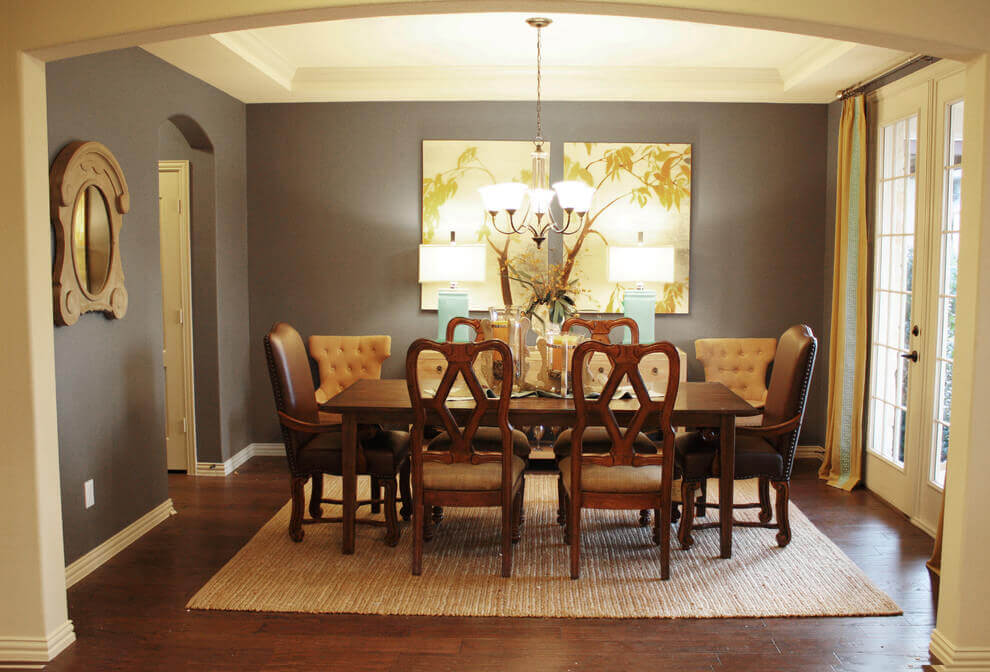 source : memorabledecor.com
Author BIO :
George Knowles loves to be called "problem solver" by both his colleagues and friends as he helps his clients with creative ideas interior design ideas and tips. He works as an interior and home heating expert at greatrads. He also an avid blogger who likes keeping himself and the readers updated with the changes springing up in the interior design industry. His forte is in bringing solution to home/office design problems that are faced by most and are solved by least.