Effective Ways to Pep Up Your Boring Kitchen
321 views
Cooking cannot be creative in a boring kitchen. However, if the setup of the kitchen area is cool and lit up, it will not be boring anymore. Here we will be discussing cool kitchen ideas to pep up that dull and boring room of your house and transform it into the most interesting one. So the next time you are preparing a meal for your family or everyone is enjoying a meal together, they can do so in the happiest corner of your home.
Light Up Space:
A well-lit place can never be boring. Going by this idea, one must install good lights in the kitchen. You can put up crazy lamps in the kitchen to add extra light to the setup.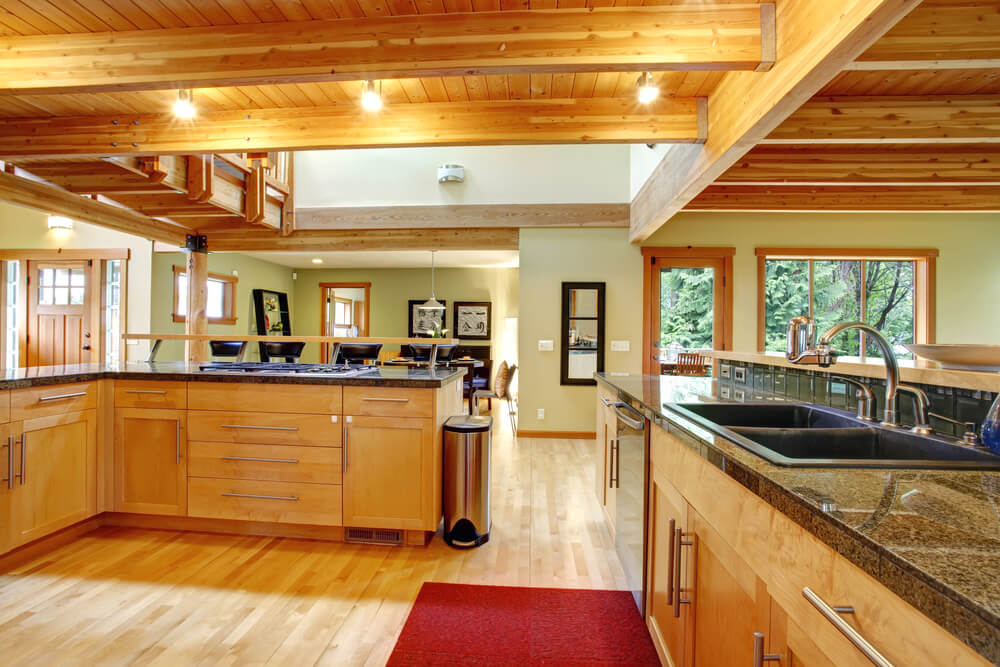 source: letsrenovate.com
Organizers:
Organizers are a must-have in the kitchen to ensure that it looks clean and decent at all times. No one likes to see an unmanaged space; hence, organizers help in keeping things in place. A utensil organizer will ensure that your benchtop is clear of unwanted stuff and give you a good space to carry out your cooking.
Walls & Flooring:
Your kitchen flooring adds to the visual aspect of your kitchen and, so it must not be neglected. It should be aligned to the flooring of the rest of the house. If you wish to experiment, you can do so with the walls of your kitchen. Play with colors and designs to make it more exciting. You can get in touch with a kitchen Planning to handle this job. Apart from the regular wall painting, there are many designs and wall arts which can be used as well.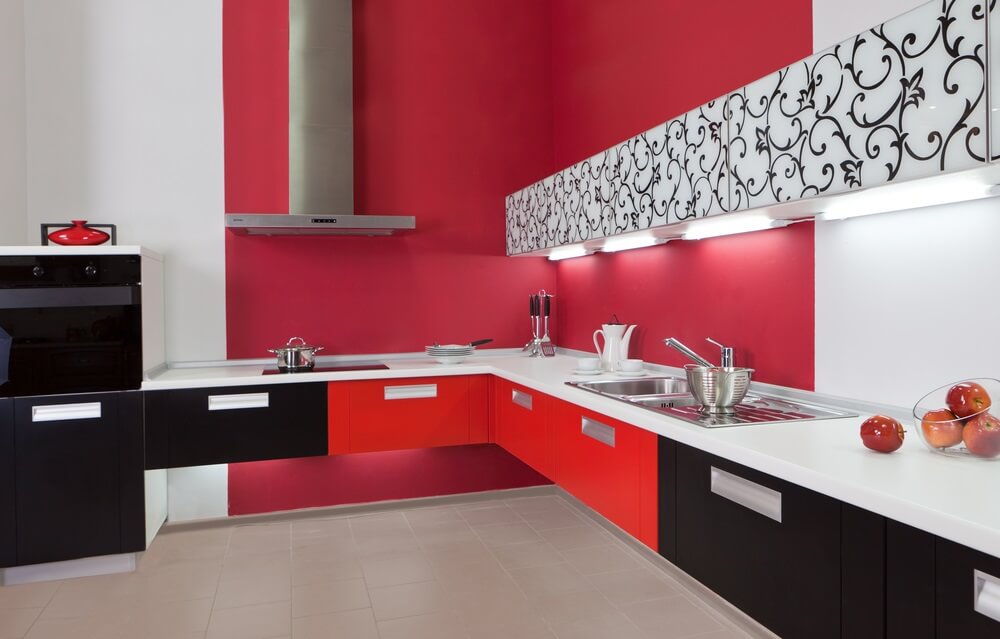 source: edenmosaictile.com
Kitchen Top:
One thing that is most prominent in the kitchen is benchtops. One can go with marble benchtops or opt for wooden ones depending upon the requirements and budget. One thing that must be kept in mind while choosing benchtops for the kitchen is that they should complement the walls and flooring of the kitchen. Like if you have dark walls and floors, go with a lighter benchtop and if your kitchen walls are light, you can go with a lighter benchtop. Everything too light will make the entire setup dull and boring and everything dark will make your kitchen look small.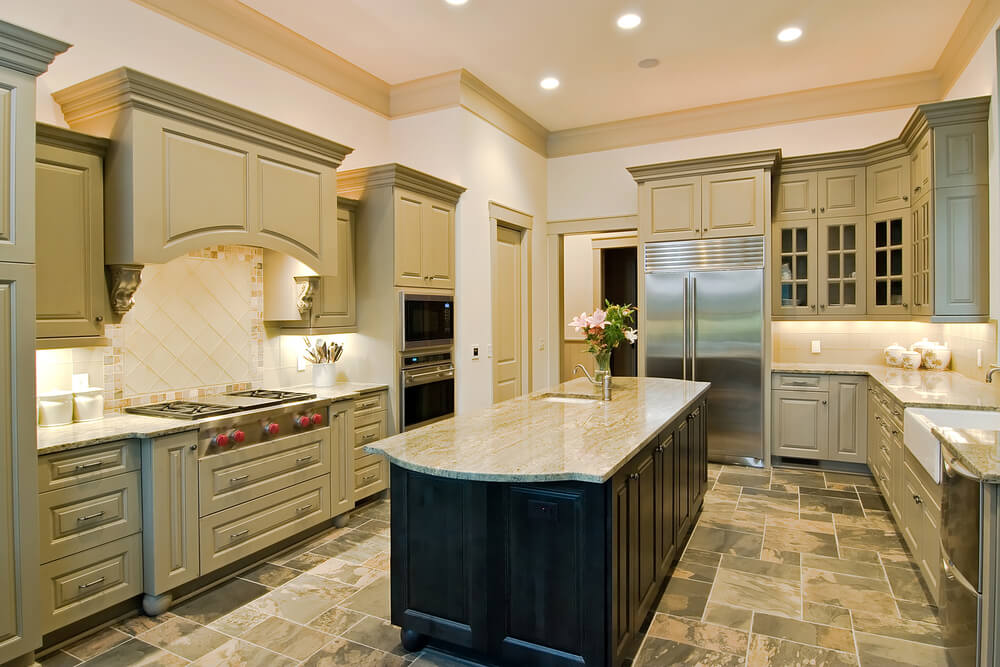 source: medium.com
Storage Shelves:
The More storage spaces in your kitchen, the better and cleaner your kitchen will be. Opt for stylish storage shelves and cabinets which will not only help in storing the goods but also add aesthetic value to your kitchen. You can also put your kitchen gadgets on these storage shelves to ensure that you have ample cooking space in the kitchen. If you need to upgrade your cabinets make sure to do that first and then add in all the new shelving. There are lots of options for fun colors and types online. You could also go with unfinished cabinets and paint them whatever color you like.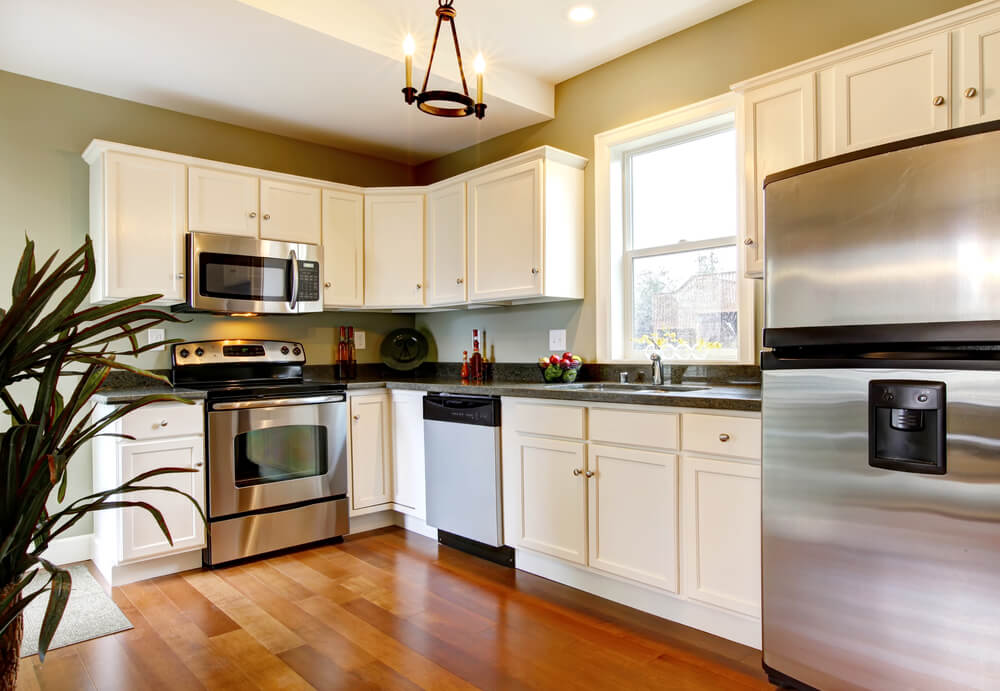 source: houzz.com
Also Read: Top Stylish Black And White Kitchen Ideas
Out-of-the-Box Ideas:
While the above-mentioned points are common for just any kitchen, you can think of some out-of-the-box ideas to make your kitchen stand out from others. You can go with beautiful floral arrangements or you can dedicate an entire wall to pictures of family members eating and enjoying good food. So, you need to think uniquely to make your kitchen stand out from others.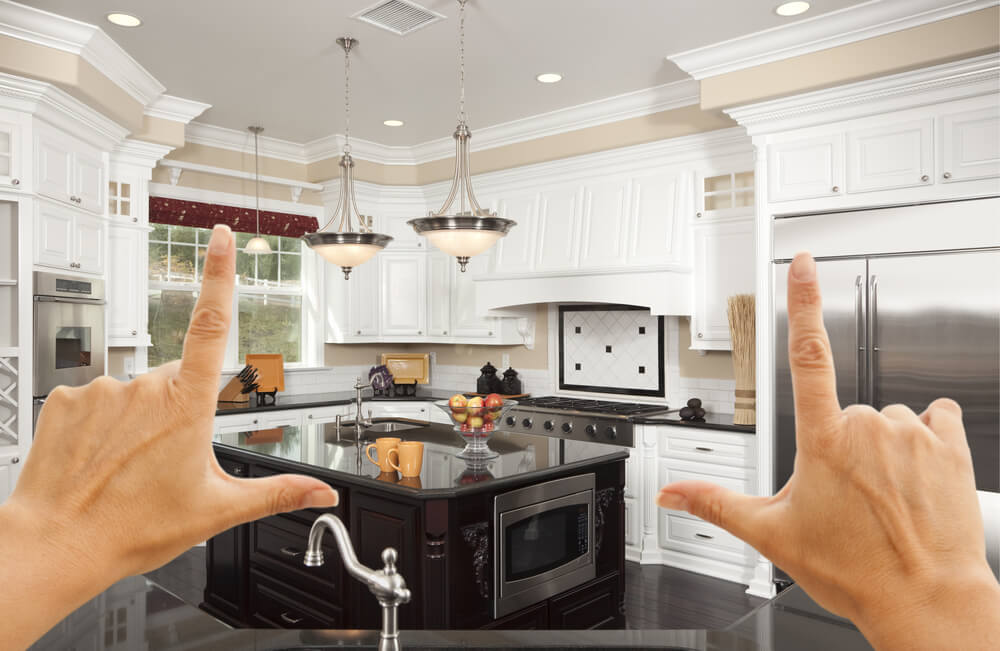 source: bhinteriorstyling.com
In the end, do not ever compromise the quality of the products used in the kitchen. Using poor quality items will result in early wear and tear leading to you shelling out more money. So, plan all the things carefully and set a budget for everything. Ensure that you stick to your budget while executing the plan. Often, we see people splurging more amount than they decided on the budget and regretting later. So always plan for using your money wisely
For more ideas keep visiting Architecturesideas.