Complete Homeowner's Guide to Kitchen & Bath Remodeling
337 views
Kitchen and bathroom are two of the most functional and vital areas of any household. Since they are some of the most used rooms of a house, they also play a role in reflecting the overall look of it. If you are planning a home improvement project and are looking for renovating the kitchen and bathroom specifically, then you can improve upon various areas. If you are aiming to improve the functionality of the rooms or wish to enhance the aesthetic appeal, there are different areas that you need to work upon. Aspects to Consider During Remodeling.Kitchen, as well as the bathroom, have certain common features, which one can consider and improve upon collectively. These aspects include the following:
1. Paint
Since walls tend to attract dust and dirt marks and become dull with time, the basic and primary aspect to decide is the color of the walls. The color should reflect your personality and taste. Moreover, as against other rooms, the walls of a kitchen and bathroom are not painted frequently, one should choose a shade of color accordingly that would look nice for years. Light hues of white, grey, off-white, and so on are optimal for these areas.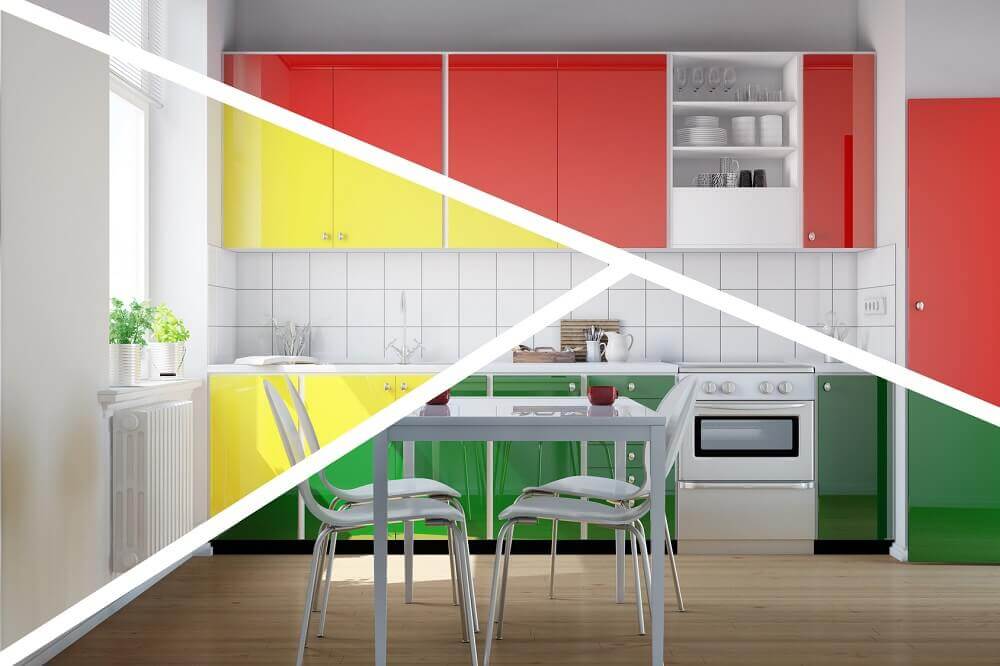 2. Flooring
Flooring is another aspect that one can remodel to give a fresh and contemporary feel while matching the overall design of the house. Hardwood floors are a popular choice for the kitchen while bathroom flooring is mostly made of tiles.
3. Countertops
Countertops are common in both the rooms and a quality upgrade will add value to the overall house. While kitchen countertops would be used for cutting and cooking, the bathroom would need countertop around the sink and for storage purpose. Granite is highly popular material for countertops owing to its durable, sanitary, and attractive nature.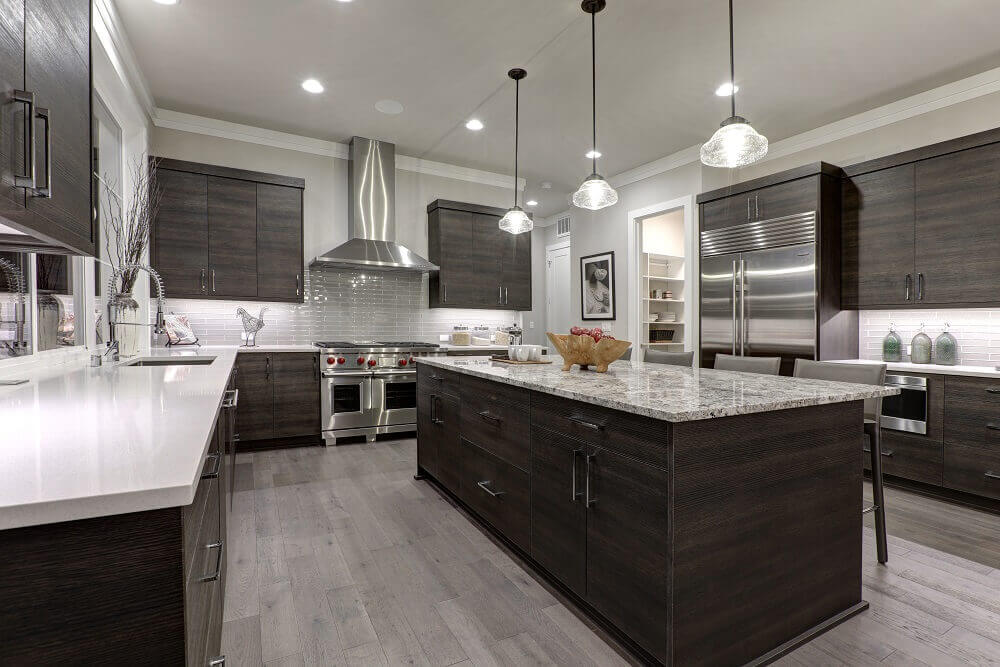 4. Cabinets
Cabinets are an important part of both the rooms for storage purposes. Moreover, you can get cabinets custom made for your kitchen and bathroom that suit your changing needs.
5. Drainage
Since both kitchen and bathroom comprising of faucets, sinks, and fixtures, they both have the aspect of drainage system in common. You can get a new and stylish matching fixtures and faucets for both the rooms and improve the overall drainage system, as well.
Things to Look for In a Professional for Remodeling
After determining the extent and type of kitchen and bath remodeling you are looking for, there are certain features you should look for in a professional service before hiring them. Here are the aspects to consider in a professional contractor for ensuring an efficient remodeling service:
1. Ensure that the professional has the required license from the state and local authorities, as well professional associations of home remodeling to perform the remodeling work. He should also have the required certifications that ensure his ability and knowledge to perform the job. A thorough knowledge of the building codes and other legalities surrounding construction work is a necessity.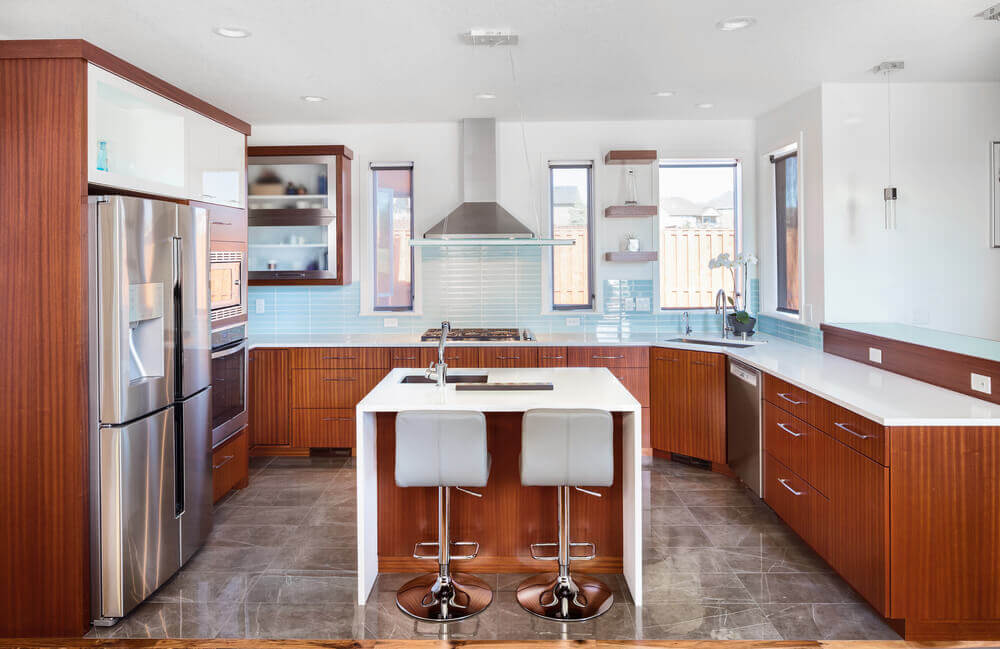 2. The professional should have a necessary experience in the industry. This would save you from unsatisfactory work or prevalent repair work in the future that a novice can cause.
3. You may look for a contractor that provides designing and planning for the remodeling project. This would save you the expense of hiring a separate designer.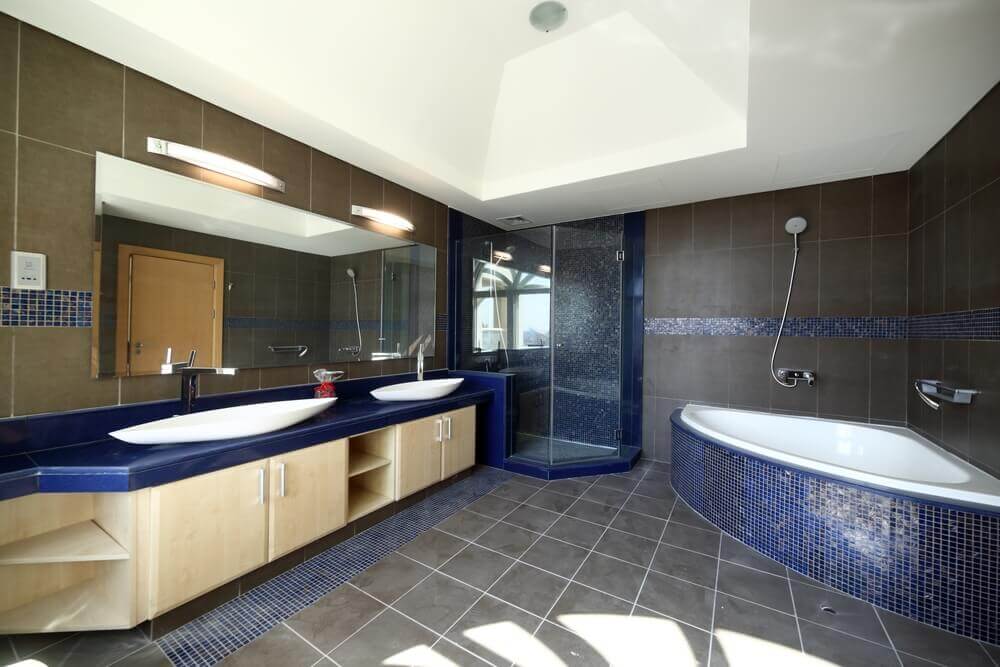 4. The professional should be equipped with the latest trends and design styles, which would enable him to guide you through the process of choosing materials, color theme, and other components needed in kitchen and bath renovation.
You may take references from your friends and family or search online to find such a professional contractor in your area. Take reviews from their previous customers to ensure their credibility and efficiency.
About the Author:
Alyssa Moylan is an ordinary woman from Australia, a writer by day and a reader by night. She writes on various topics like home improvement, business, lifestyle, health, travel and fashion.