Stunning Bedroom Lighting Ideas
558 views
To set the ideal mood for your room while giving sufficient light, you require an arrangement. Similarly, as you design your shading plan and decorations it's vital to think about your needs, and the highlights and constraints of your bedroom, when you outline your lighting design. Here are some gorgeous ideas to help you along and the recommended lightings to go with them.
1)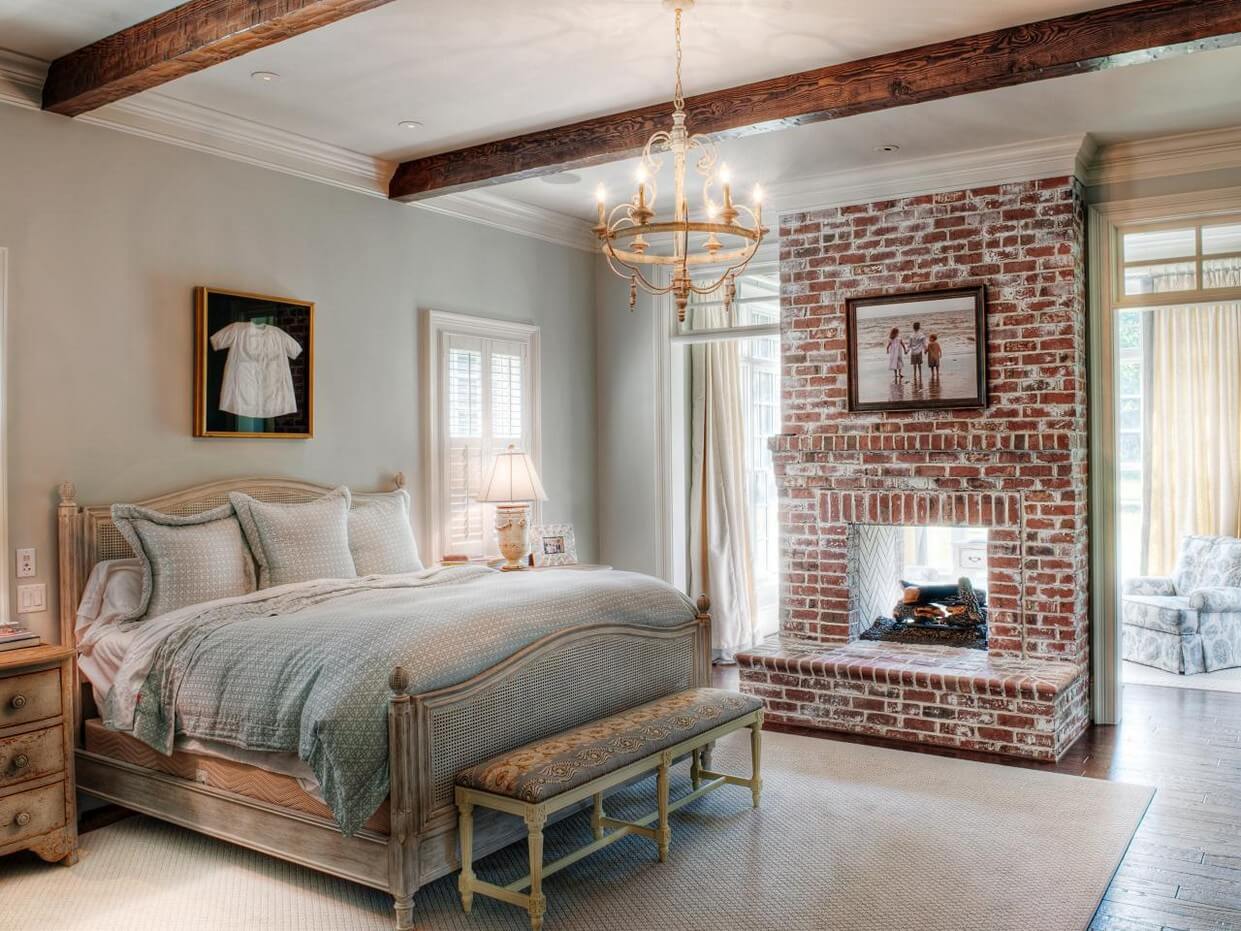 Here we have the rustic country style bedroom; a blend of light wood flooring with pastel seafoam walls and a wooden headboard. While the downlights are hardly noticeable, the pendant lights with the ducks sitting atop are whoo hoo hanging pretty. Two options for the pendant light would be the BAY Bird On Glass Pendant Light and BAY Duck On Glass Pendant Light.
2)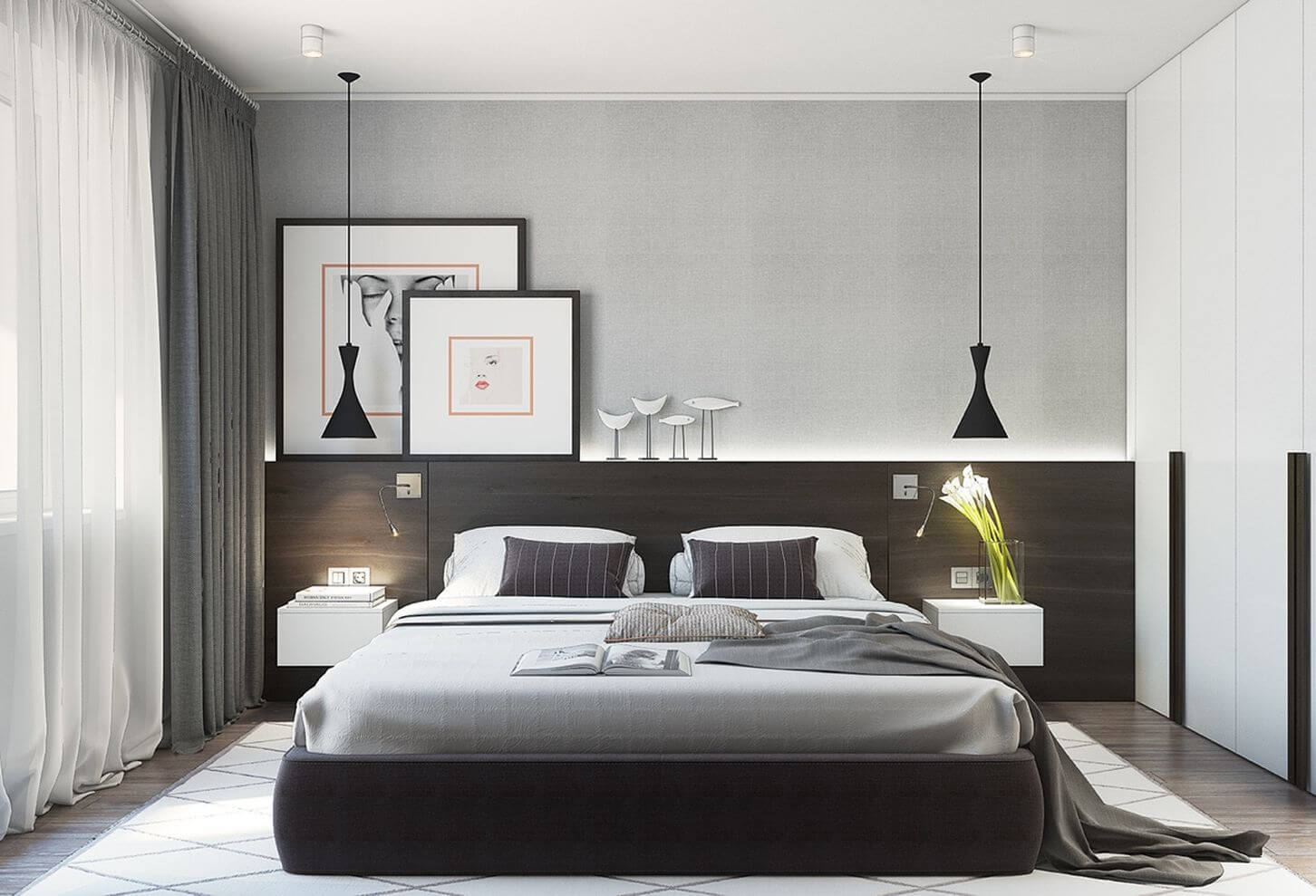 A beautiful contemporary bedroom with minimal furnishings. The use of cool color tones give off soothing vibes and help one to relax after a hectic day. Lest we forget, the symmetrical placement of the black pendant lights makes this a picture perfect snap for a home decor magazine. Turn on the mood with the pendant lights by using warm white lighting. Recommended lightings for this bedroom would be DIXONETTE Pendant Light and SKELTON Conical Lamp.
3)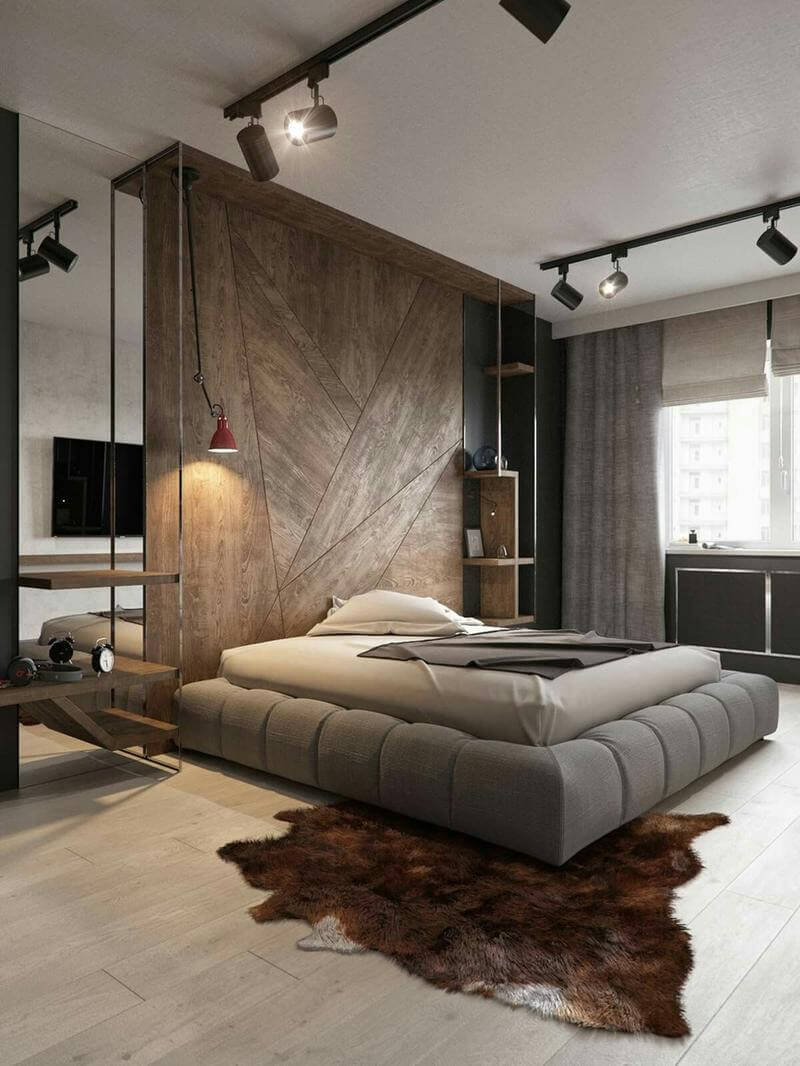 Can we just get into bed already? Create a cozy bedroom with natural wood colors to exude warmth and complement it with similar tones of small furniture. The track lighting stands out but goes well with the overall color scheme in this room. The clever use of track lights allows the user options to turn one side for ambiance lighting and both sides for task lighting. Get your track lights with MEGAMAN LED Track Lights or LED 7W COB Track Lights.
 4)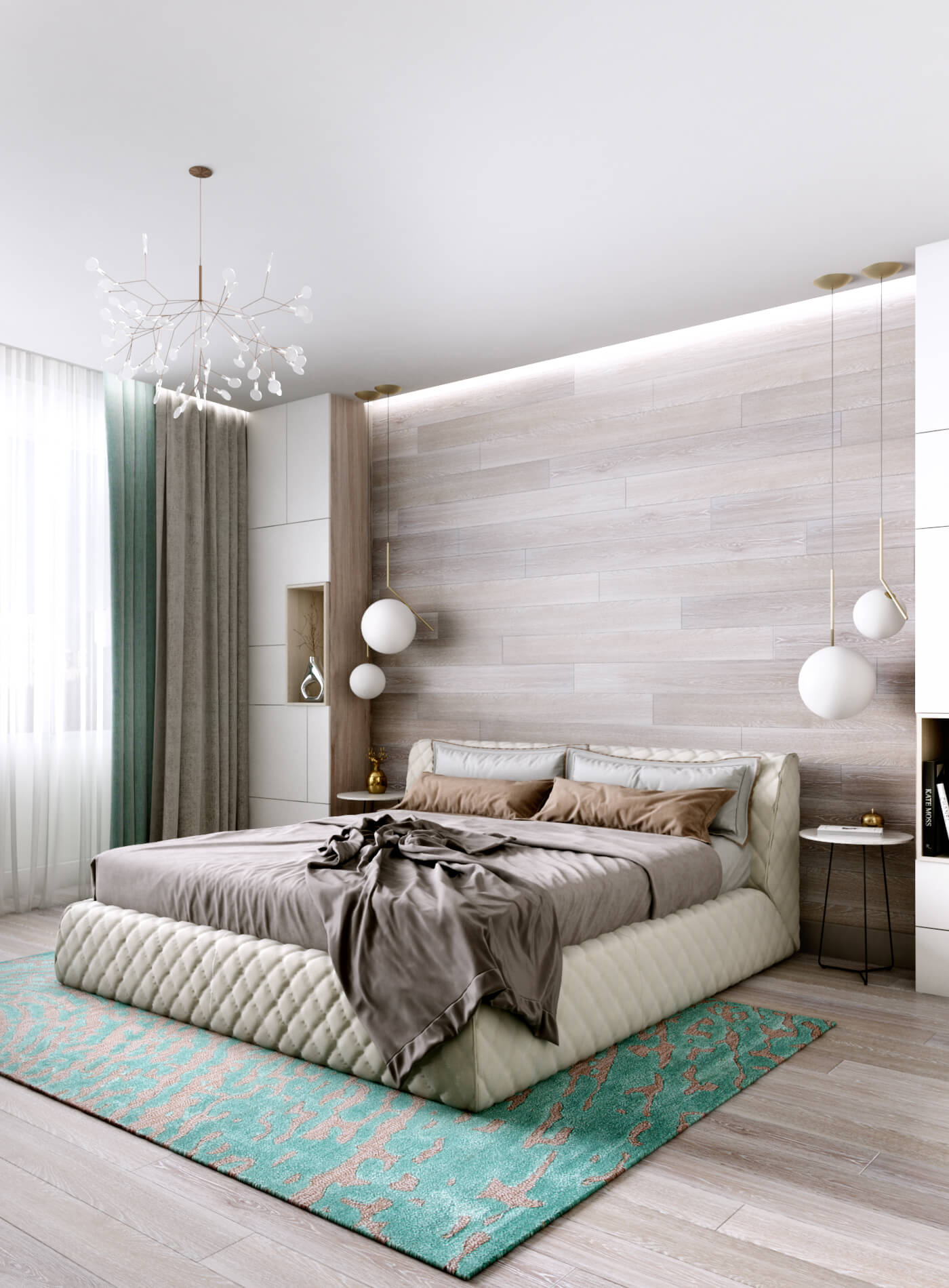 In this bedroom where the Scandinavian coziness is highlighted through the wooden flooring and furniture, the clever use of modern lightings is the perfect balance for an urban home. For the chandelier, we recommend the ATELIER Contemporary Pendant Light and for the bedside lights, the DOLCE Minimalist Hanging Lamp.
5)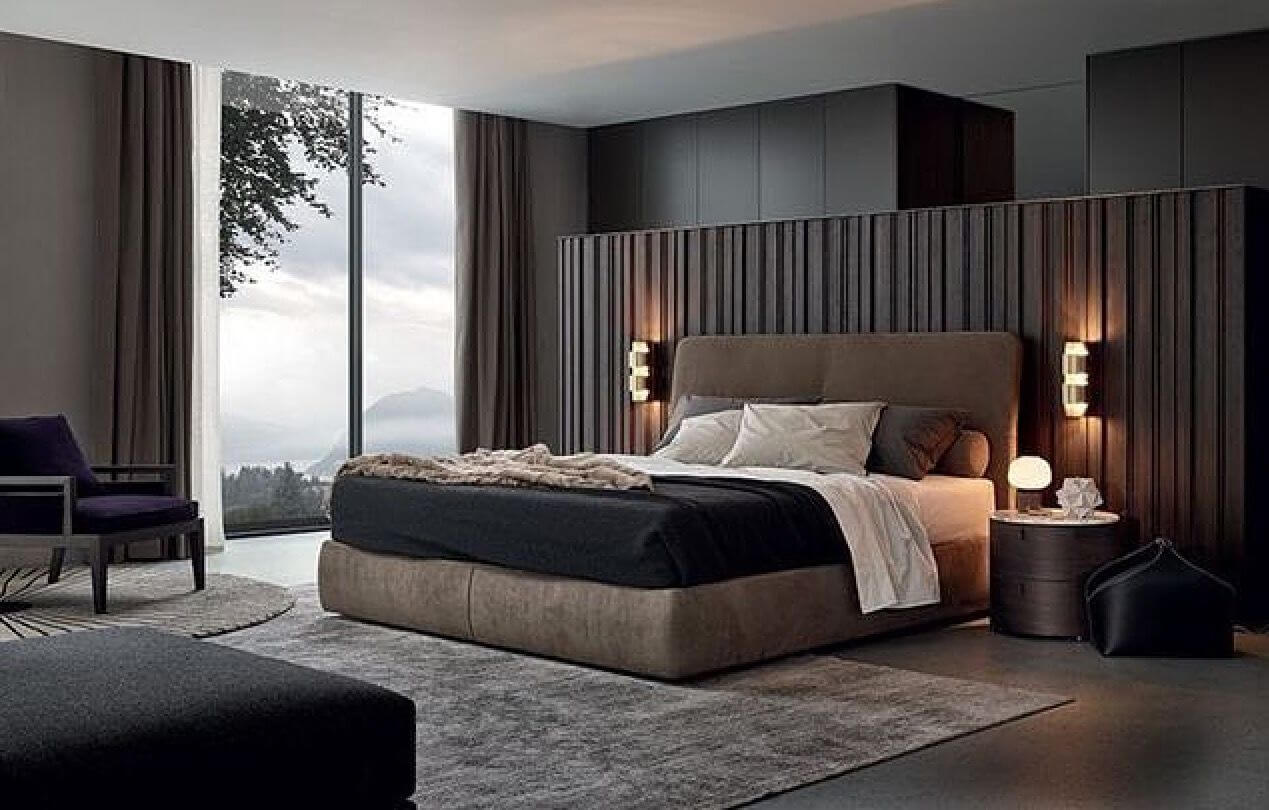 This modern hotel room decor uses ash grey flooring with matching walls and furniture. Don't go overboard with the dark colors, illuminate the room with modern gold color lightings to enhance the living space and add more interest. We recommend going with wall lamps like DILLIA Minimalist Wall Lamp or LUCINDA Classic Wall Lamp.