How Your Oak Extension Can Make You Money!
997 views
If you are thinking of extending your home, take a moment and consider your options: what do you want from your extension? Do you have a design in mind? What about materials – what are you building your extension from? Perhaps most important, who have you in mind to do the job? All of these are essential when considering a move that is always going to cost a good deal of money, so where do you start?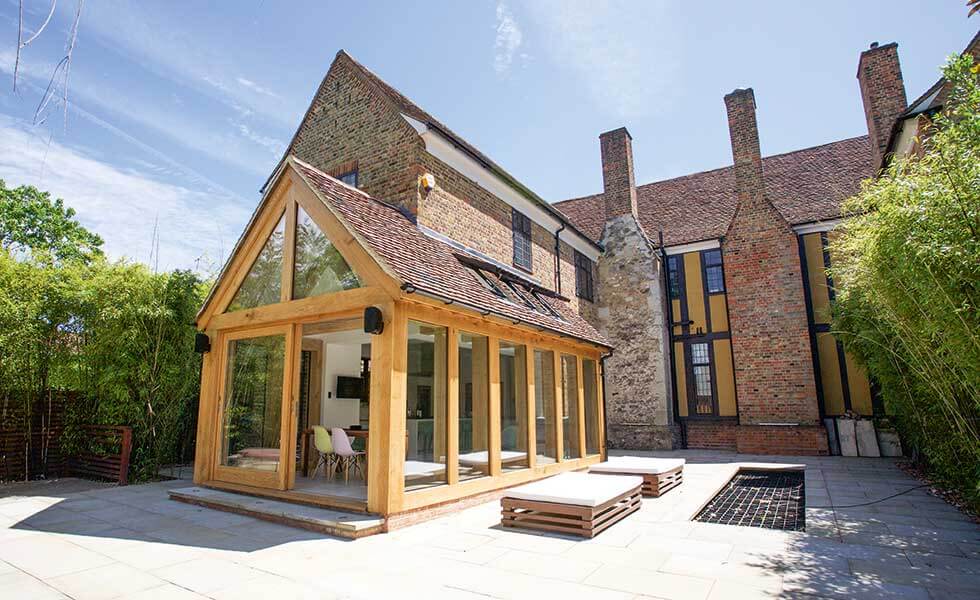 Source : s3-eu-west-2.amazonaws.com
The first thing to do is look around and see what other people are doing. The type of house you have will influence the style and size of extension you end up with, and it may be worth talking to experts who have knowledge of adding to existing buildings. Then, you need to consider the financing of the extension. Are you adding to your mortgage, or do you need another separate loan? Or perhaps you have had a lucky windfall, and wish to use it to add space to your home?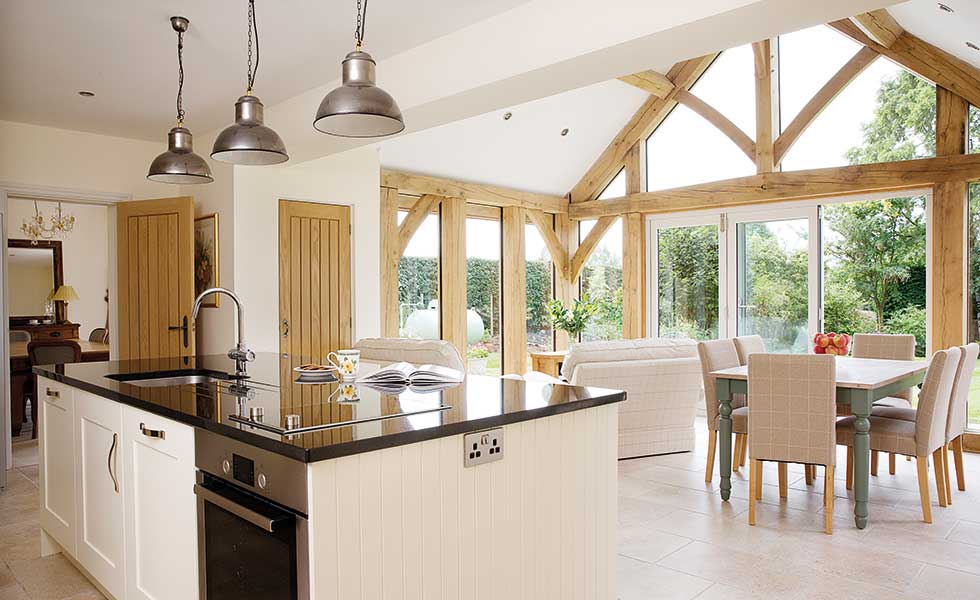 Source : s3-eu-west-2.amazonaws.com
In all of these circumstances you need to arrive at a relevant budget, and then you can move forward into the design stage. This is where you need to think about your materials; what about oak for your extension? A beautiful and traditional wood, oak extensions are becoming more popular, and they add value to your home above and beyond that you will spend on the build.
Why Use Oak?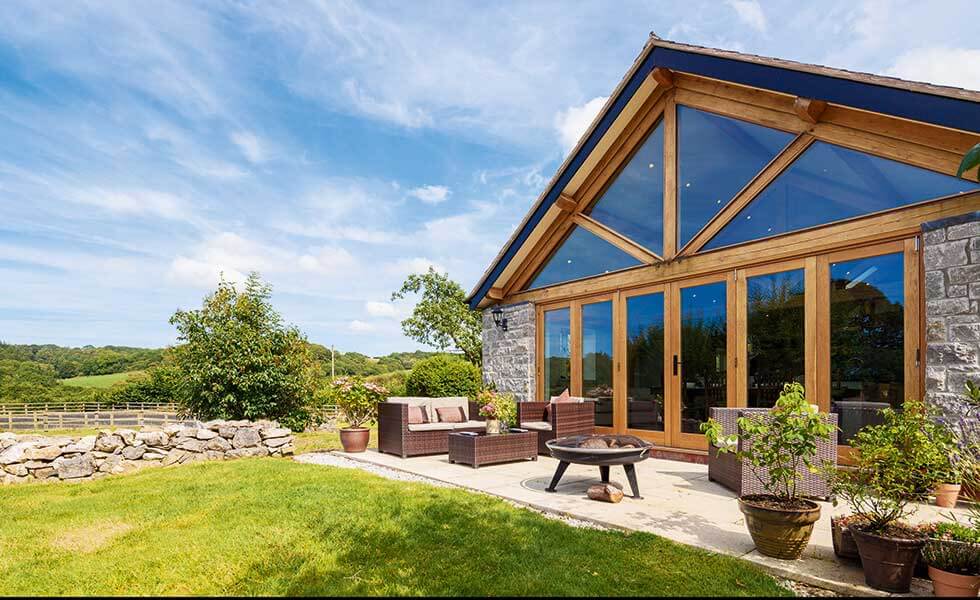 Source : s3-eu-west-2.amazonaws.com
Oak has long been a traditional wood for extensions, and if this is the route you want to go down – a contemporary wood-framed extension that will last a long time – then it comes highly recommended by many with authority in the area. It is a very attractive wood, and one that will withstand the test of time, but there is much to consider – which is why you need to consult the experts.
Oak frames can be used to build extensions in a variety of different styles. You could opt for a barn-like structure that gives a rustic feel, or perhaps a more modern look that will blend with a new-build house. An oak frame is also a relatively easy way of adding room – and value, which we will come to in a moment – to a property, so you need to talk to a builder with the right credentials, and one who knows the way around building with oak frames.
If you are adding to an older property you may already have wooden frames; in this case, the character and look of a new oak frame will only make things better, and you will find it presents a warm and encouraging finish to any home.
How to Make It Pay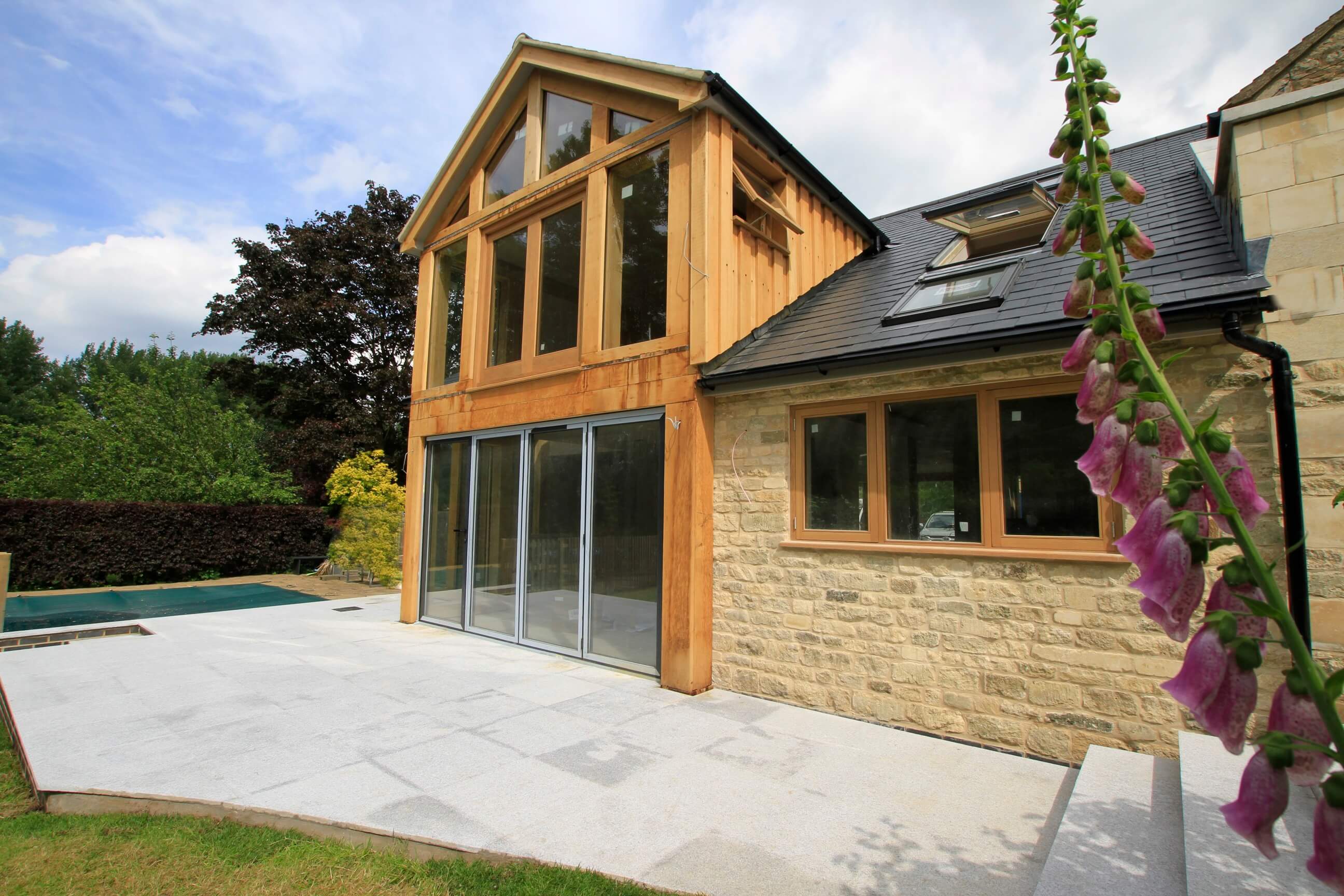 Source : leaf-architecture.co.uk
If you set your budget correctly, and take care to make sure your oak extension is of the right style and type, you can make money when you come to sell your home. Even if you plan on staying there for life, it is added value when your offspring inherit, so is always worth considering. The value of oak is in the style and content, so you need to engage a quality architect and designer to make sure that what you add to your home fits nicely with the rest.
Another factor you have to take into account is planning permission; whatever the size or type of your extension, you will need to comply with local and national planning regulations, so make sure you do not go ahead with the build until you are certain you have the agreement of all parties concerned. Planning can be a legal minefield, so enlist the help of an experienced solicitor to handle all aspects of this part of the process.
If you do choose to use an oak frame – and it is a very impressive way of building an extension or even a new-build on your property – then you are investing in a valuable and worthwhile construction. Oak will last longer, and look better, than most other available materials, so you can be certain that you have made the right choice. Have a look at all the resources you can find – there is plenty of information online regarding oak extensions – and see what there is for you, and add serious value to your home.