Make Your Living Room Elegant on a Budget
268 views
When at home, we spend most of our waking time in the living room. This is also the place where you hang around not only with your family but also with your friends. That is namely why many people are ready to spend a tonne of money to make their living room look more luxurious, expensive and sophisticated. For the most part, doing that can end to be a pretty good investment.
If, however, your current financial situation does not allow you to hang a massive crystal chandelier in the living room or to buy an antique 19thcentury salon suite, you may need to come up with an alternative solution. Still, those of you who have just moved into their home, are advised to put on hold even budget-friendly living room improvements during the first few months after their relocation. Moving into a new home involves many expenses. Unless you have relied on a trusted removals company that offers reasonable prices, generous discounts and personalised quotes, your budget is probably in ruins at the moment. But if you have some money set aside (even if they are not a lot), you can transform your living room into an elegant masterpiece.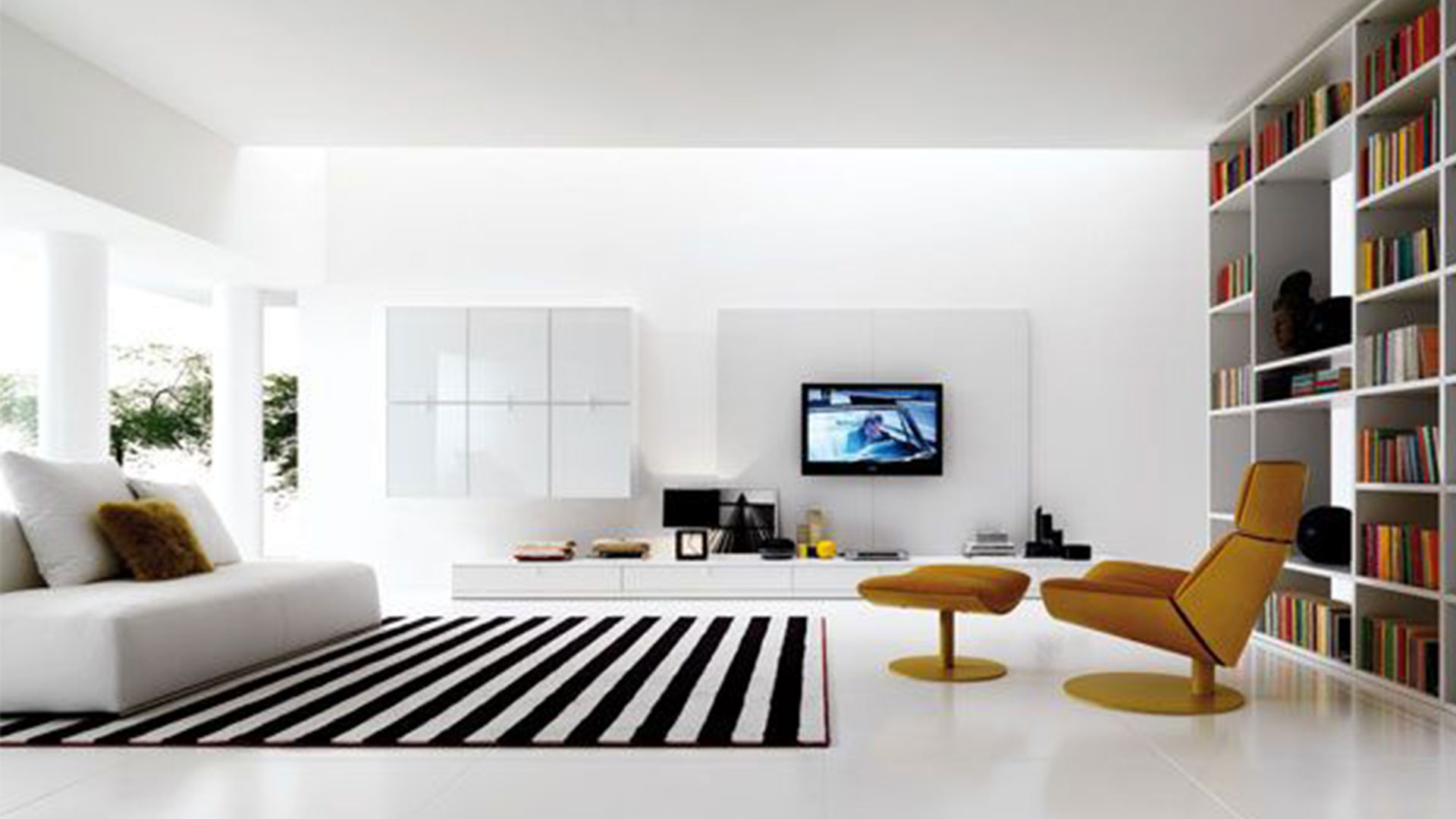 Choose your focal point wisely
A focal point has the purpose to draw attention and to serve as a central piece to the interior in a room. Unfortunately, the focal point in most living rooms today tends to be a large and glossy flat-screen TV. But even if you own the smartest, biggest and most multifunctional television in the world, it will still fail to make a room look more elegant. That is why, it is best if you try to make your TV less obvious by hanging other things around it such as big paintings or even a mirror. In fact, you can make one of these paintings the new focal point of your living room. This piece of art does not necessarily need to use bright colours. It is more than enough if it is large in size. You don't need to buy a Monet, a Rubens or a Renoir to achieve this effect. Even if you hang simplistic paintings done by you, the appearance of the space will change in an instant.
(Pictured: A living room that has a fireplace as a focal point)
Most sophisticated wall colours for a living room
One of the easiest and cheapest ways to add some sophistication to the living room in your home is by painting its walls in the right colours. Don't go for anything too bold and bright. The colours that ooze luxe and elegance are usually the more subtle or dark hues of blue and grey, as well as cream, silver and some shades of the brown.
| | |
| --- | --- |
| Choice of a paint colour | Advantages |
| Taupe | Matches with all types of colours and it is not as dull and cold as grey. |
| Navy blue | Can give any room a more classic appearance. However, use only to add an accent wall to avoid making the room look too dark. |
| Smoky blue | One of the few bold colours out there that are really easy on the eye. |
| Brown grey | Soft and sophisticated. Can be coordinated with many other colours. |
| White | Adds simplicity to the space. Works best when in combination with black or when it fully dominates a room. |
If your living room is small in size, you should avoid painting its walls in a single colour since this will make it seem even smaller. What you should do instead is to rely on certain colour combinations or palettes. By doing so, you will invite a lighter and less dramatic atmosphere into the space.
Elegant colour palettes and combinations
– Cream and brown
– Ivory and soft blue
– Beige and red
– Pastel blue, silver and brown
– Warm brown and deep green
– Coral, silver and cream
Add some extra luxe with texture and textile
It is wrong to assume that adding textile to a living room through a colourful rug on the floor or cushions on the sofa would give the room a cheap and hippie-like appearance. That will not happen if you use textile in moderation. Quite the opposite, it will elevate the style of the room.
The same goes with texture. Many homeowners choose to go with smooth and glossy textures when they want to have a sophisticated living room as that usually results in a very clean contemporary look. However, if you prefer the atmosphere in that area of your house to be both elegant and cosy, you should focus on rough textures.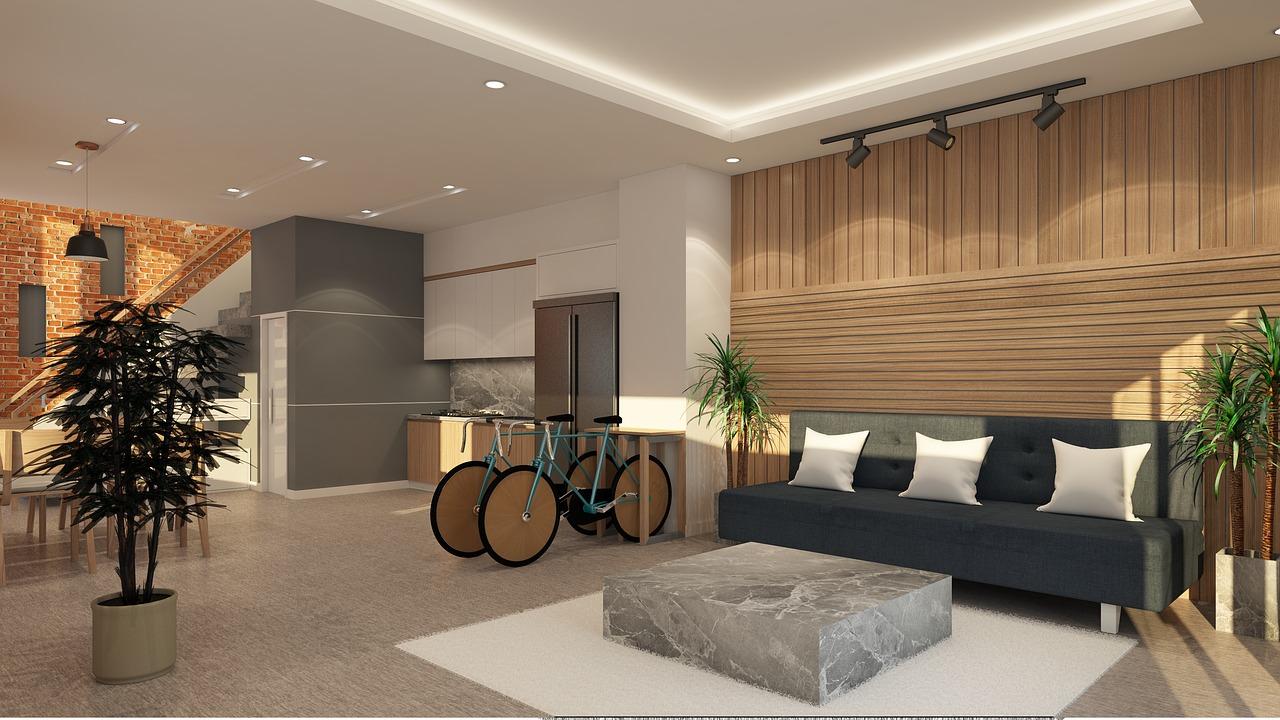 (Pictured: An elegant living room with rough texture)
Living room areas where you can add texture
Walls and floors – cover the floor with a nice rug or install interesting wall panels in the room;
Furniture pieces – a marble coffee table or wooden chairs are perfect additions to any living room;
Room decorations – particularly big decorations such as vases.
Make everything simple
For a luxurious living room, you need to go either with opulence or with minimalism. Opulence involves the use of expensive and extravagant decorations and furniture. So, if you are looking for a budget-friendly solution, you will need to make do with minimalism. Try to keep the living room visually clean and simplified. For example, do not stock your shelves with books and decorations. Above all, however, keep this part of your home clutter-free. Even if you stick to all of the above-mentioned tips, you will still fail to make the atmosphere in your living room sophisticated if it is not well-organised.
When old is better than new
Antique furniture pieces are a symbol of elegance not so much because they are expensive but because they are a piece of the past. They have history and history is classy. Don't worry if you can't afford to buy an antique coffee table, for instance. You won't need to do that. Go to the nearest flea market and purchase a small vintage item. It can be a random thing like an old photo frame or a newspaper stand. Whatever it is, it will make your living room more elegant.