Innovative Flooring Interiors for Your New House
383 views
Your new house requires a great deal of uplift, and the flooring option is kind of evasive. Flooring is one aspect of interior design that requires proper planning and selection. Flooring is that aspect of the home that you connect to. Installation requires professional help. There are varied options for flooring and materials to choose from. Flooring can be an expensive affair but the floor can tie the room together. Let's discuss Flooring Interiors.
According to your location, the flooring type would change. To innovate your home flooring, you can give clever twists to traditional flooring materials. Here are some tips that you can consider:
Concrete Flooring
Concrete flooring is an environmentally friendly type of flooring that is currently trending. It is a minimalistic design that is simple. The major benefit of concrete flooring is cheap, durable, and easy to clean. You can also apply veneers to give the concrete flooring a different look and feel, hence making it versatile. For an innovative look, you can even stamp designs when it is wet/setting.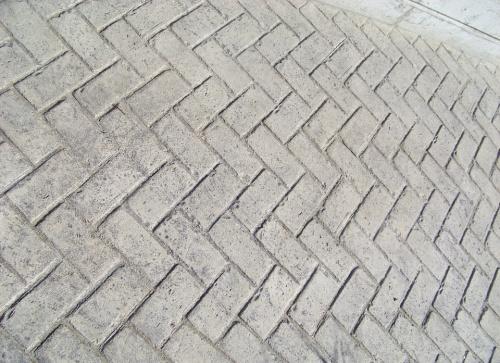 source: snappygoat.com
There are different veneers like Pangaea floors that are polished concrete which can be easily install as tiles. Other veneers that can be use are cast concrete veneer, stone veneer, or even get custom-made. Concrete flooring is extraordinarily tough and withstands weight and pressure efficiently. Also, it will not get damage easily. Concrete flooring will surely last for a long.
Polish concrete Melbourne is here who turning concrete into stunning flooring.
Linoleum Flooring
Linoleum flooring is also called Lino, is made of linseed oil, ground cork dust, and minerals such as calcium carbonate. To give it the desired color finish you can add pigment or dye. Inlaid is the finest linoleum particles that make this flooring highly durable. It is prone to withstand extreme wear and tear. It is made of organic materials and is anti-bacterial. Linoleum flooring is used in hospital, clinic, etc because they are non-allergic in nature. It does add a lavish look to the room.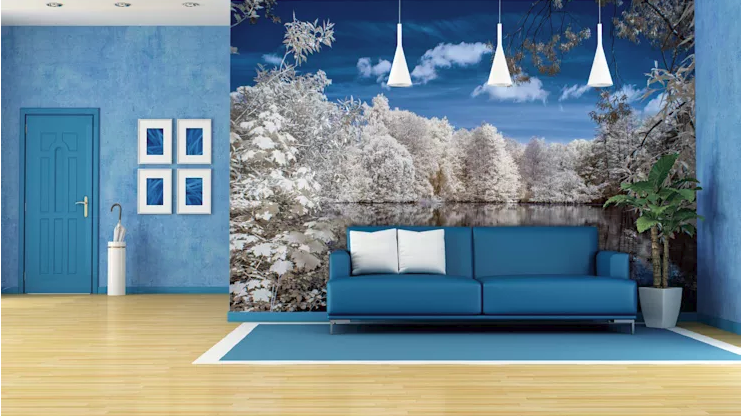 Source: homify.hk
Linocork is a fusion of linoleum and cork- which is durable, desirable, and eco-friendly. This is stylish and adds elegance to the aesthetic of the room. It is an innovative and brilliant choice.
Chequered Flooring
Chequered flooring is quite popular and gives the opportunity to give a great look to the room. Black and white chequered flooring provides a retro look to the room which is usually use in the kitchen. This flooring can be achieve by placing tiles, vinyl sheets, or engineer tiles. While using chequered flooring you can use a combination of colors. Using up to 3 colors is the best.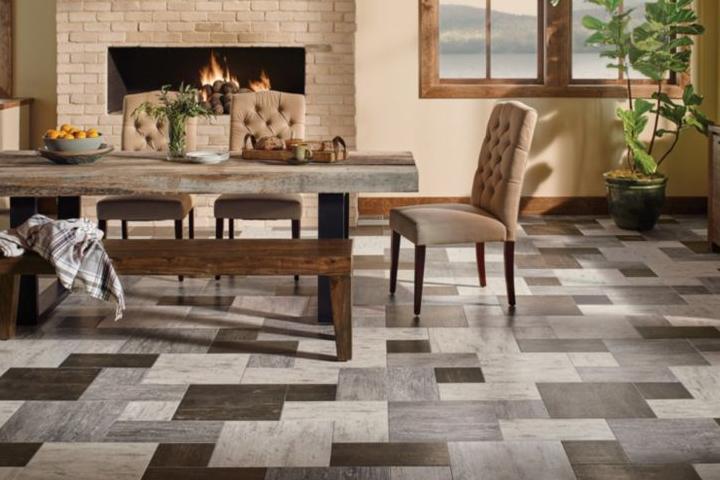 Alterna Reserve Collection – Grain Directions – Antiqued Ivory | D8365
Source: armstrongflooring.com
Natural Stone Flooring
Natural stone flooring is one of the elegant flooring options among all. It adds a luxurious quality to your home and can be use in all parts of the home. It is made of a mountain or natural substances like marble, granite, slate and sandstone with each having different properties. While buying natural stone flooring you should always check the absorption rate. The least the porous (absorption rate) quality, the lower is the susceptibility to damage and cracks.
One of the benefits of natural stone flooring is the ability to make unique floorings for your home. As it is made of natural stones, it will make you feel close to the earth. It will connect your family with nature. They are natural and very eco-friendly.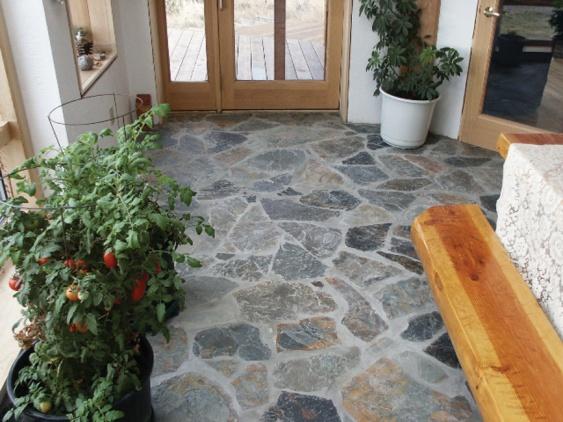 Source: homedit.com
Also Read: Flooring Trends for 2021: What's In & What's Out? (A Complete Styling Guide!)
Diagonal Bathroom Floor Tiles
It is people's perception that diagonally tiling requires a lot of cutting work and installation services. On the contrary, it gives a sleek look. It is usually place in the bathrooms but can be place in any small room. It has the quality of making any room look bigger and livelier. You can install these tiles through DIY videos step-by-step guide on YouTube.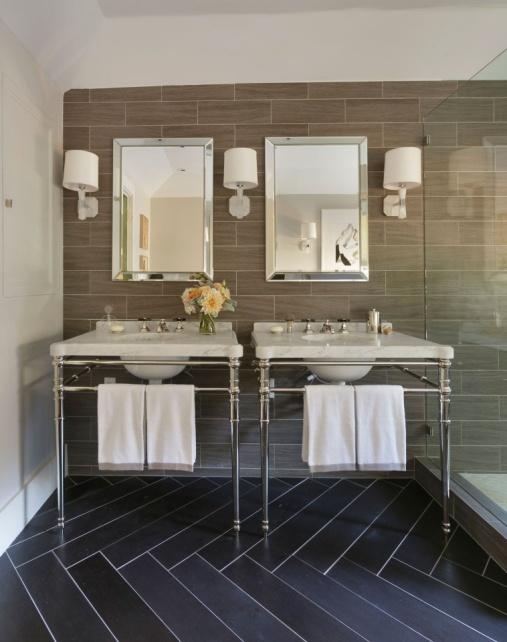 Source: homedit.com
Bamboo Flooring
Bamboo is another eco-friendly flooring option, made of natural products – Bamboo. The main advantage is water resistance and easy to clean. To clean any bamboo flooring you require using a vacuum or a damp mop. Bamboo flooring has proven to be durable even with several weather changes and provides an elegant style and finishing. It has the properties of hardwood flooring.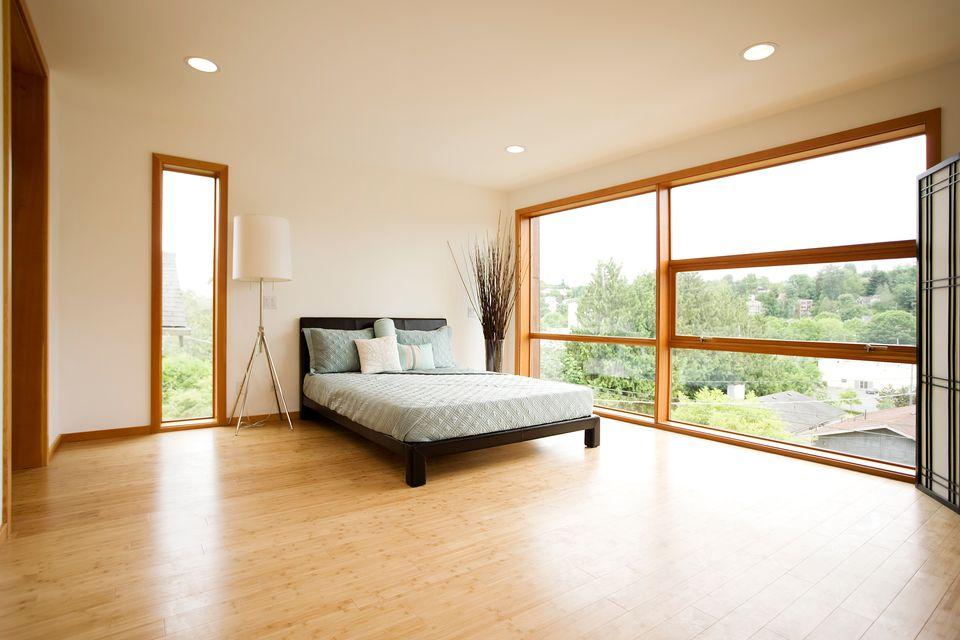 Source: .thespruce.com
Vinyl Flooring
Vinyl flooring has lots of varieties under one category. The geometric vinyl flooring is more preferable. You can add custom minimalistic designs, patterns, and colors to the home decor. It gives a modern look to the room and can be use in all nooks and corners.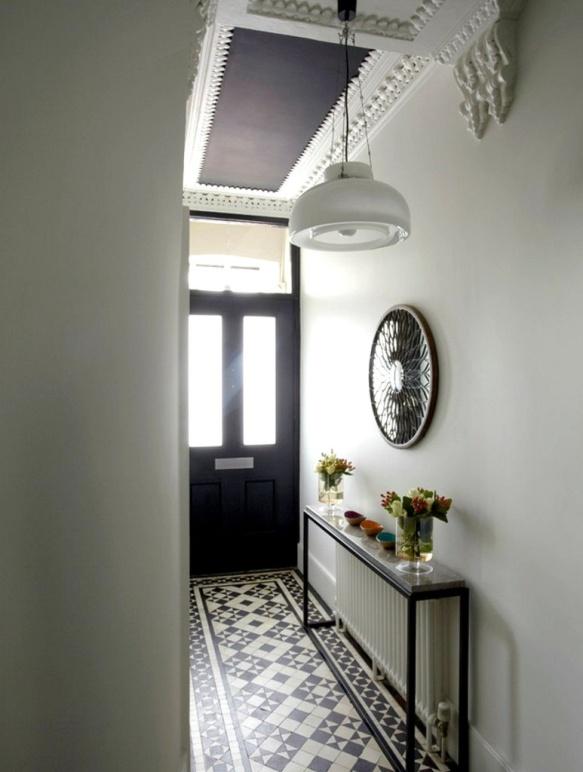 Source: homedit.com
These are some of the innovative flooring options that you can choose to uplift the flooring of your home. Flooring can be a one-time expense if use correctly. Remember to choose the type of flooring according to suitable for your home and location.
Give your home a trendy look and let your flooring steal the show.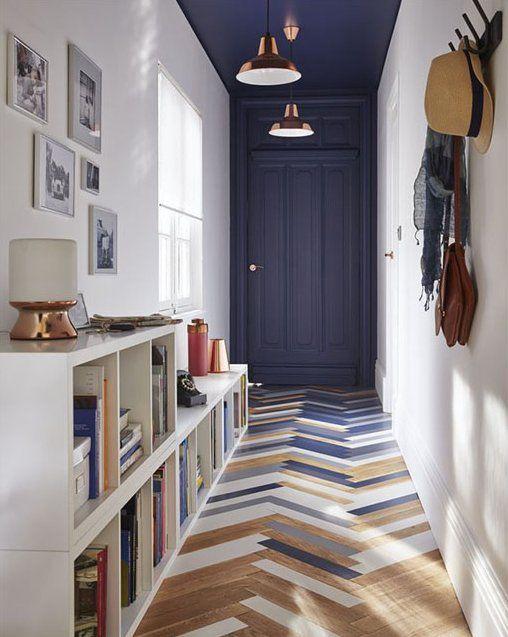 Source: katrinaleechambers.com
Author's Bio :
Akshay works as an Interior Designer with Lalco Interiors and he is in love with his job. Thinking up interesting home décor ideas and helping clients implement them is what makes him tick. You can catch up with Akshay and his team and indulge in one of their beautiful home décor pieces for your home at Lalco Interior – Best Furniture Shops In Mumbai.
For more ideas keep visiting Architecturesideas.