Bellarine trees – Key Tips On How To Choose The Perfect Landscape Design for your Home
158 views
Only if you're new to landscape design or you've already had experiences, the decisions that you need to make when designing your front or back yard can be overwhelming. You might be tempted to go straight into the nearest local gardening supply store to browse or purchase the prettiest plants that you can get your hands on right now, but you should know that you shouldn't. You should create a plan and think things through beforehand. There are a lot of important factors that you should consider, just like what you did for the other parts of your home. Gladly, we're ready to give you the key tips on how to choose the perfect landscape design for your home.
Make a List of All the Requirements
Your landscape is not just your space, and it's also your family's. Sit down and talk with your partner, and if possible, include your kids in the discussion. Ask each family member about what they want for your lawn. List the things that you and your family want and need, and you can use that list as a basis for how to start things.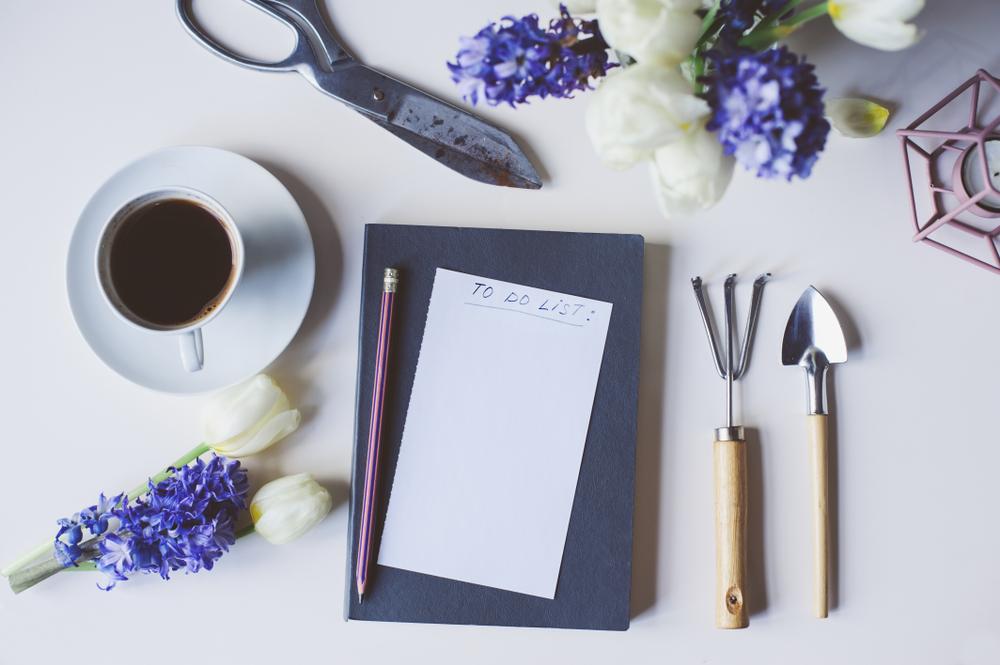 Questions you can ask your family:
Does everyone need their personal space in the landscape?
Do you want to grow trees, vegetables, fruits, flowers, or a combination of these?
Does your family want to entertain or host gatherings on a deck or patio?
Do you want a designated space for just the kids?
Are there any pets that need to be considered, do you need a separate space for them?
Study the patterns of the sun and wind
It can be a common mistake for designers to just randomly start placing stuff in their yards without considering the patterns of the sun and wind.You need to observe what areas get the most sun and wind at specific times of the day. The sun and wind might ruin the time you'd spend in your yard if they aren't properly considered.
You can check if
The dining area placed in your yard gets a lot of sun during afternoons.
Your fire pit receives a lot of whistling wind which can extinguish it.
Your plants don't get enough sunlight because they're blocked by a wall or tree, shunting their growth.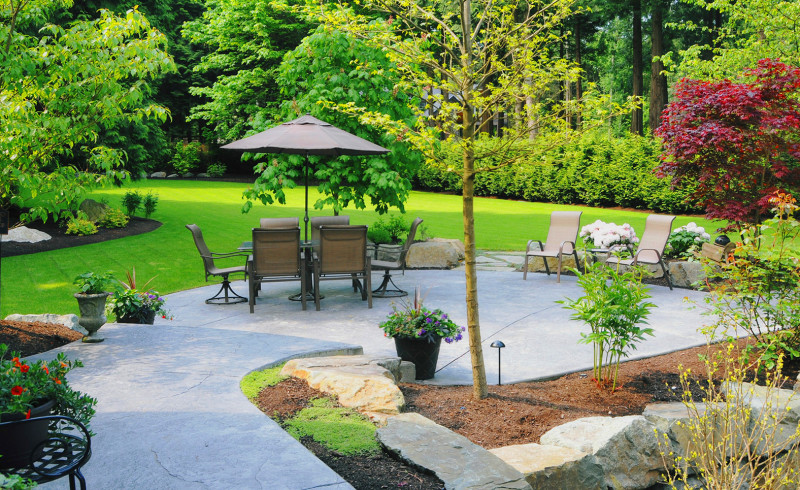 Live with your choices for a while
Don't come to quick conclusions when it comes to what you should do with your yard. Make sure to think about your choices not just once, twice, but a lot of times. You don't want to end up making decisions that you will later on regret, or may end up ruining how your landscape will look.
You can try:
Talking to other people for design inspiration. 
Asking yourself if you still want stick with the design after three days or a week.
Going through different ideas and maybe finding something better.
Start with something small
Part of the joy of creating your design is the thrill of seeing something slowly come to life. You may envy the garden makeover shows, watching them create beautiful gardens in just three days. However, you should remember that they have a crew of maybe 30 to 50 people, while you're probably limited to just a people working with you.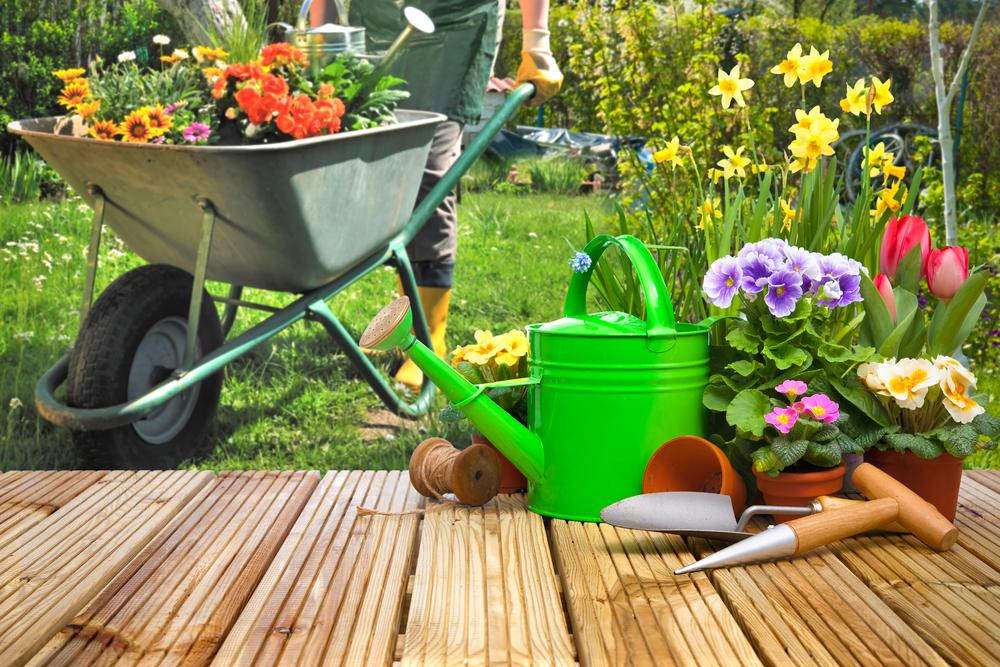 You can start with:
A small flower bed.
Changing a couple of plants.
Adding more bricks or pebbles to form a design or walkway.
Small changes, when added up together, will altogether make your garden beautiful little by little.
Focus yourself on pacing and scale
There'll be variety in the sizes, shapes, and colors in your landscape, but you may want to repeat some elements. You don't want to be monotonous, so make sure to add a few things that are different that may stand out.
You can try adding:
Different color of flowers.
Different texture of bricks.
Centerpieces (such as gnomes, swans, fountains).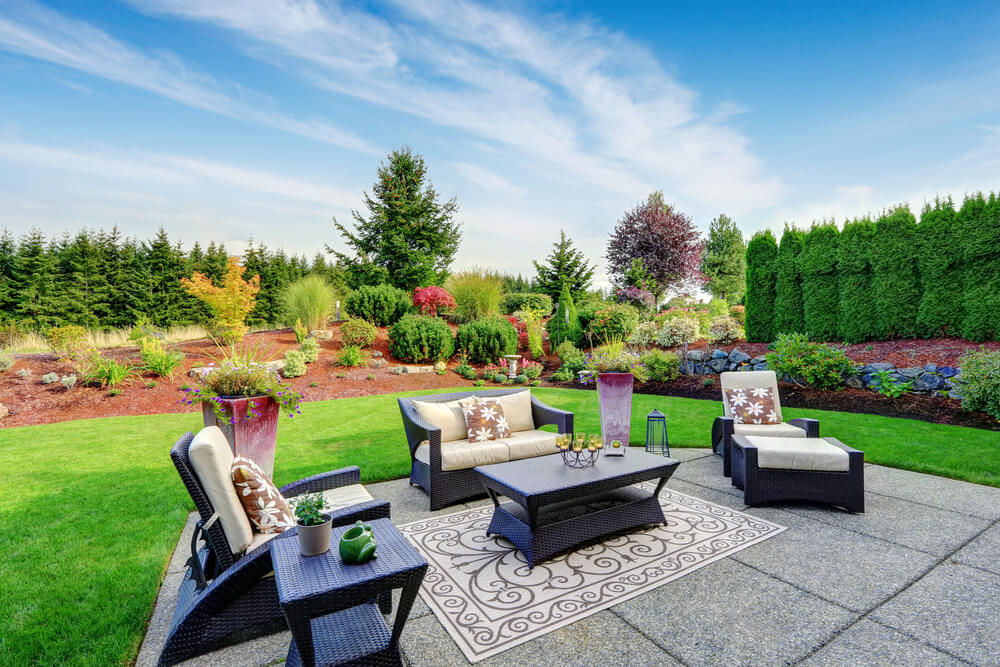 You should work on a theme
A good design is a design made up of small things that all come together to present a focal point. No matter how expensive your sculptures or how pretty your plants are, if the different parts are not combining well, it's still pointless.
You should be open to changes.
Unless you strongly feel one way about something, you should be open to making slight changes in your design. You may have thought that your choice of flowers was excellent at the time you picked it, but when it was combined with your other options, it doesn't fit. Before finalizing everything, mashup all your ideas and see if they're all working to achieve what you want. If they don't, then be ready to choose something else.
You don't need to have a 5 figure budget just to create a landscape that you and your family would enjoy. You can start with the tips above, and if you feel like it, you can do more. Patience is the key to anything that you do, especially when it comes to designing the perfect lawn. Your yard may not look like it right now, but trust us, when you're done working on it, you may end up with the lawn that all your neighbors and friends are envious of.
Daniel Stone
Daniel has worked in the management, cutting, and caring of trees for the last 20 years. He works and helps run Bellarine Trees and is passionate about the environment and tree worker safety. He has a wife and two daughters and he enjoys playing tennis in his spare time.