How to Make Your Bed Look Amazing While Saving Space
318 views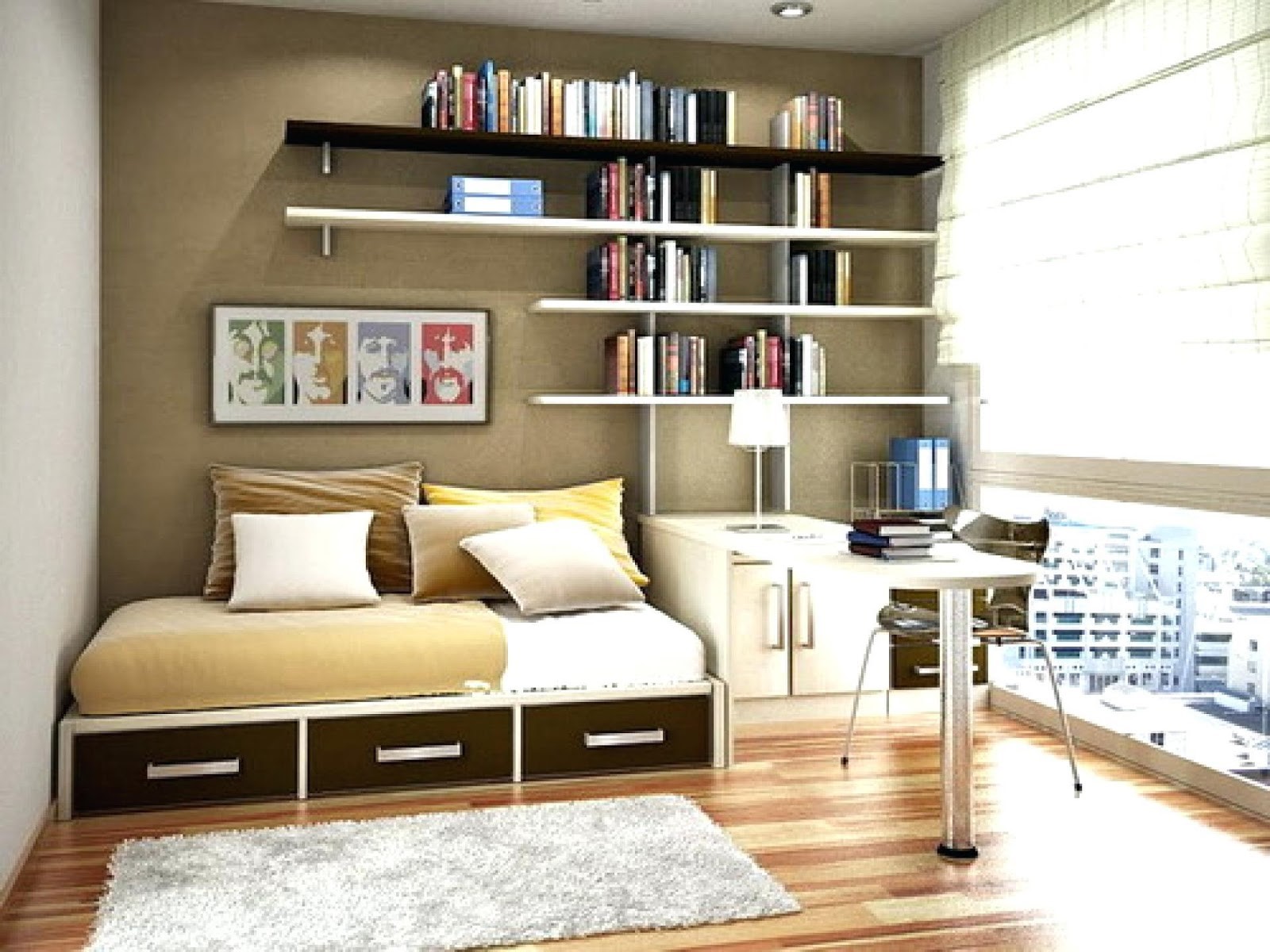 source: pinterest.com
For many, our beds are more than just a place to sleep. They represent a sanctuary, a place to fully let go, relax, and unwind. So naturally, we want this safe space to be peaceful, comforting, and tranquil. Achieving this can be done, in large part, by the aesthetics you choose for the area where you lay your head. Making your bed look and feel amazing will reduce stress, meaning that your quality of sleep will be better. If you are among those people who are living in flats, apartments, or generally smaller spaces these days, you may think you have to sacrifice some aesthetics to make up for the storage space issues that come with small homes. Although you may not have the grand four-poster bed your heart desires, it's not true that you must go without a great-looking bed. A few small tricks can turn your bedroom into a cozy, beautiful hideaway, whilst be saving space at the same time.
Opt For Under Bed Storage
source: pinterest.com
If your home lacks storage space, you can often find clutter building up easily. This can lead to unnecessary stress: a messy house equals a messy mind. Learn to make the most of the space you have, by enhancing certain features. The type of bed frame you choose can make a huge impact on available space in the bedroom. Opting for an ottoman frame is a great way to keep everything out of sight, whilst having the benefit of easily lifting up the mattress via a spring mechanism. Once open you can conveniently view all the terms you decide to keep inside, whether its winter clothes during the summer, extra bedding, or your secret chocolate stash, this bed is perfect for saving space without scrimping on style.
Check Out a Daybed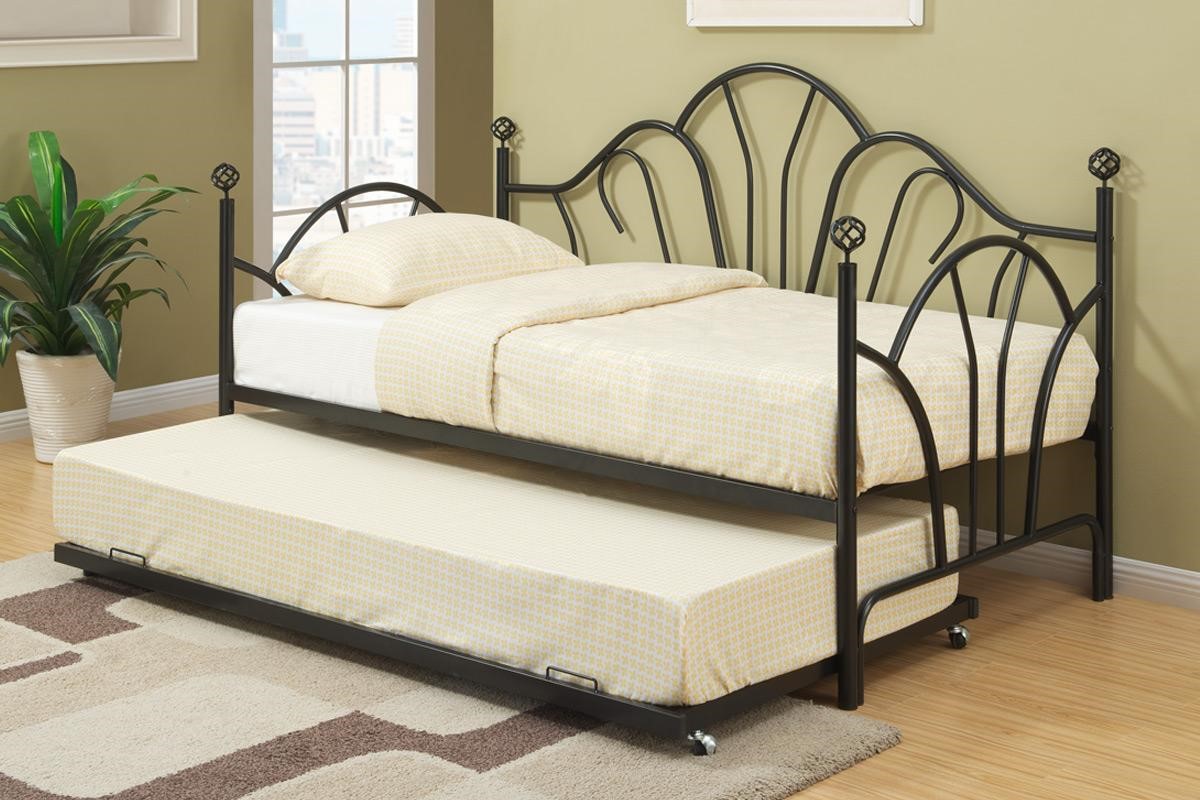 source: pinterest.com
Another popular option for those homes which are spatially challenged is the daybed. This practical piece of furniture can be a wonderful focal point of any bedroom, functioning as a sofa or chaise lounge for sitting, napping, reading, studying, or whatever you please, transforming effortlessly to a bed when the time comes. A few strategically placed cushions and pillows will readily enhance this multi-purpose furnishing, creating a space you will love to enjoy.
Also Read: Here's How You Can Incorporate Metal Furniture in Your Interior Design
Use all the Space Available above, Beneath, and Around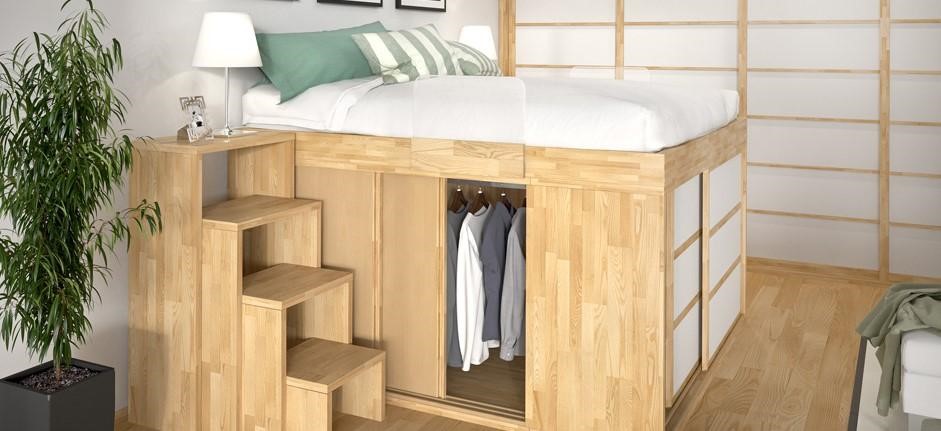 source: pinterest.com
A great choice for those with limited space is the mezzanine bed. This piece of furniture will create a whole new level in your bedroom, meaning that you can use the full floor space for whatever you desire, whether it's for a desk/working space, sitting area with sofa, or an area for dressing and vanity. Climb the ladder to discover your bed awaiting you, away from the rest of the room, you'll have a peaceful feeling of falling asleep away from it all. Similar to the mezzanine bed in the cabin bed, which can incorporate other types of furniture underneath the mattress space, such as a desk, drawers, and cupboards.
If you are short on space and storage in your bedroom, consider installing some shelves above your bed to create a stylish solution to your problem. Shelves running the length of the bed will look great with books and plants, or you can use shelving above the headboard to store your sleeping essentials. If your bed occupies a nook where both sides of the bed are up against the wall, a floating corner shelf makes a great alternative to a bedside table when there's just no space for one. Alternatively, create a headboard that doubles up as a shelf or storage unit, it looks great and it's useful!
Do you have a bureau, sideboard, or cabinet that is taking too much space in your small home? You can use these functional types of furniture to place at either end of your bed, to use as a headboard or endboard. This creates a vintage boudoir feel that will make your bedroom look great, whilst giving you plenty of options for storage.
Set the tone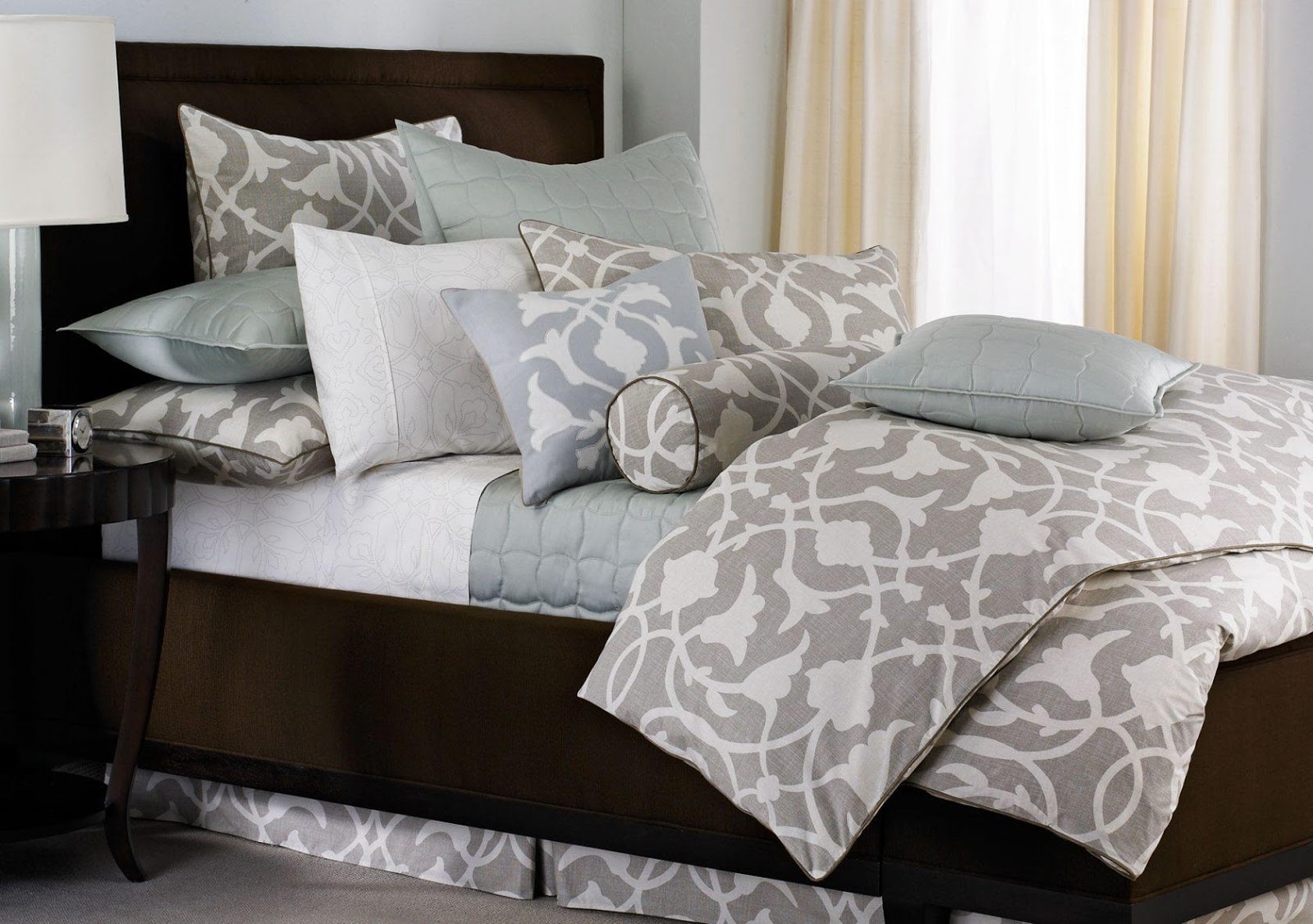 source: pinterest.com
The soft furnishings you choose for your bedroom will make a great deal of difference in how the room feels, and you can create the illusion of space using only small alterations to your decor. If you are on a budget to transform your small bedroom into a beautiful and comfortable space, this is a sure-fire way to make your bed look and feel amazing. When choosing your bedding, opt for lighter colors, such as pastels or whites, creams, and greys. Using light colors will make the bed feel larger, stay away from darker colors or busy patterns on your pillow and duvet covers. Add a folded blanket or comforter to the foot of your bed, preferably in a shade slightly darker than your chosen bedding, for example, if you have gone for a pale pink duvet set, a dusky pink or rose tone will compliment it nicely. Mixing fabrics will create texture and dimensions, deceiving the eye and making your bed look bigger. The added layers will instantly invite a luxurious feel. Stand your pillows rather than lay them flat, this will create an illusion that the bed is bigger than it actually is. It also intones a professional hotel look, as well as leaving extra space for cushions.
Final Tips
Throw pillows and different sized shapes of cushion, as well as different colors and materials on your cushions, turn your bed into a wonderful centerpiece for the room, and will often tie the rest of the decor together with the color scheme. Add fairy lights to your headboard for a cozy magical feel, whilst simultaneously taking away the need for bulky bedside lamps that take up space. If your bed is next to a window, utilize the windowsill as an extra shelf, or in place of a bedside cabinet. Plants will look especially great on a bedside windowsill and will benefit from the natural light. Strategically placed mirrors, above or beside your bed, can make your room feel much bigger, as can floor-to-ceiling units that extend over the bed. These are a wonderful space-saving solution that also gives any room a majestic and well-finished feeling. Use built-in underside lights for a soft glow, and your bed will feel like a place you never want to leave!
For more ideas keep visiting Architecturesideas.