10 Best Interior Kitchen Ideas
143 views
The kitchen is one of the most cherished and prized rooms of any home. This is where you prepare your family's meals and where most families consume those meals. With that being said, the kitchen must be perfectly spaced to store all your cooking equipment and food, while still giving you the ability to move around freely and cook. This is probably why the kitchen is one of the most valued and remodeled rooms in any home. So, what are some of the most popular interior design for kitchen that you can expect to see in 2018?
Delicate Pastel Tones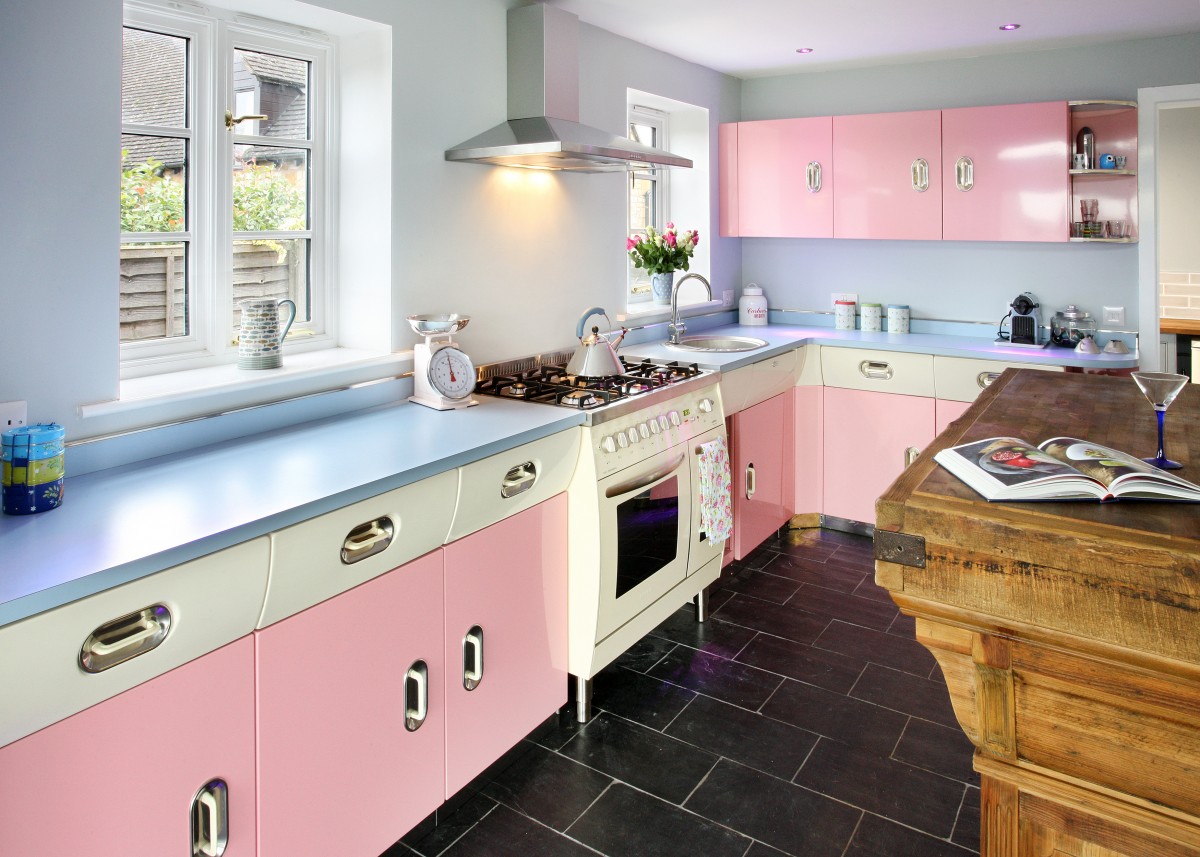 Source : decoist.com
Ice cream toned pastels are going to be making a huge splash in 2018. Not only do they have the ability to give your kitchen a fun look, but also they really create some individuality. When coupled with grey tones and wood finishes, you truly have an endless amount of design options.
Different Hues Of Blue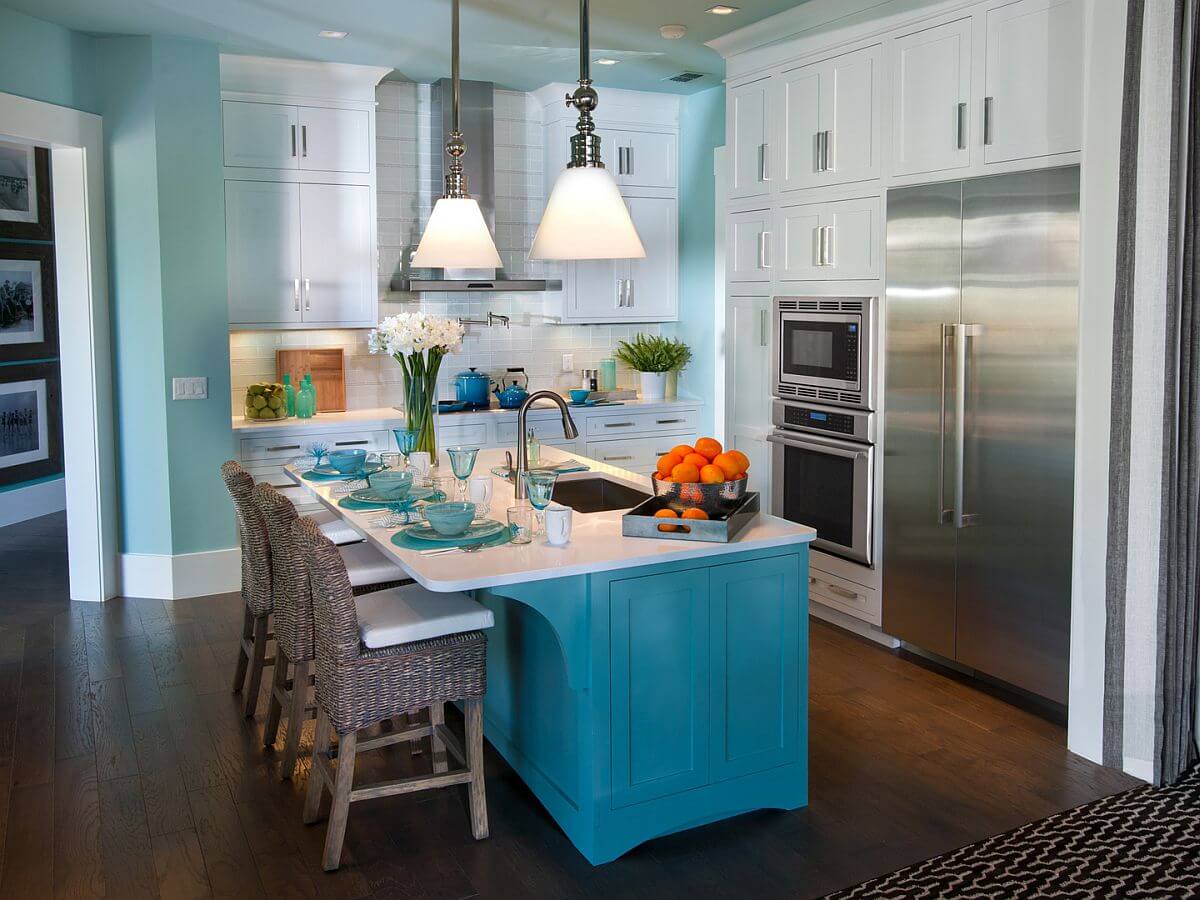 Source : decoist.com
Blue is without a doubt a popular tone and you can expect to see it in abundance in 2018. From cobalt to powder blue and teal, these hues are going to be present everywhere.
Warm Colors With Gold Accessories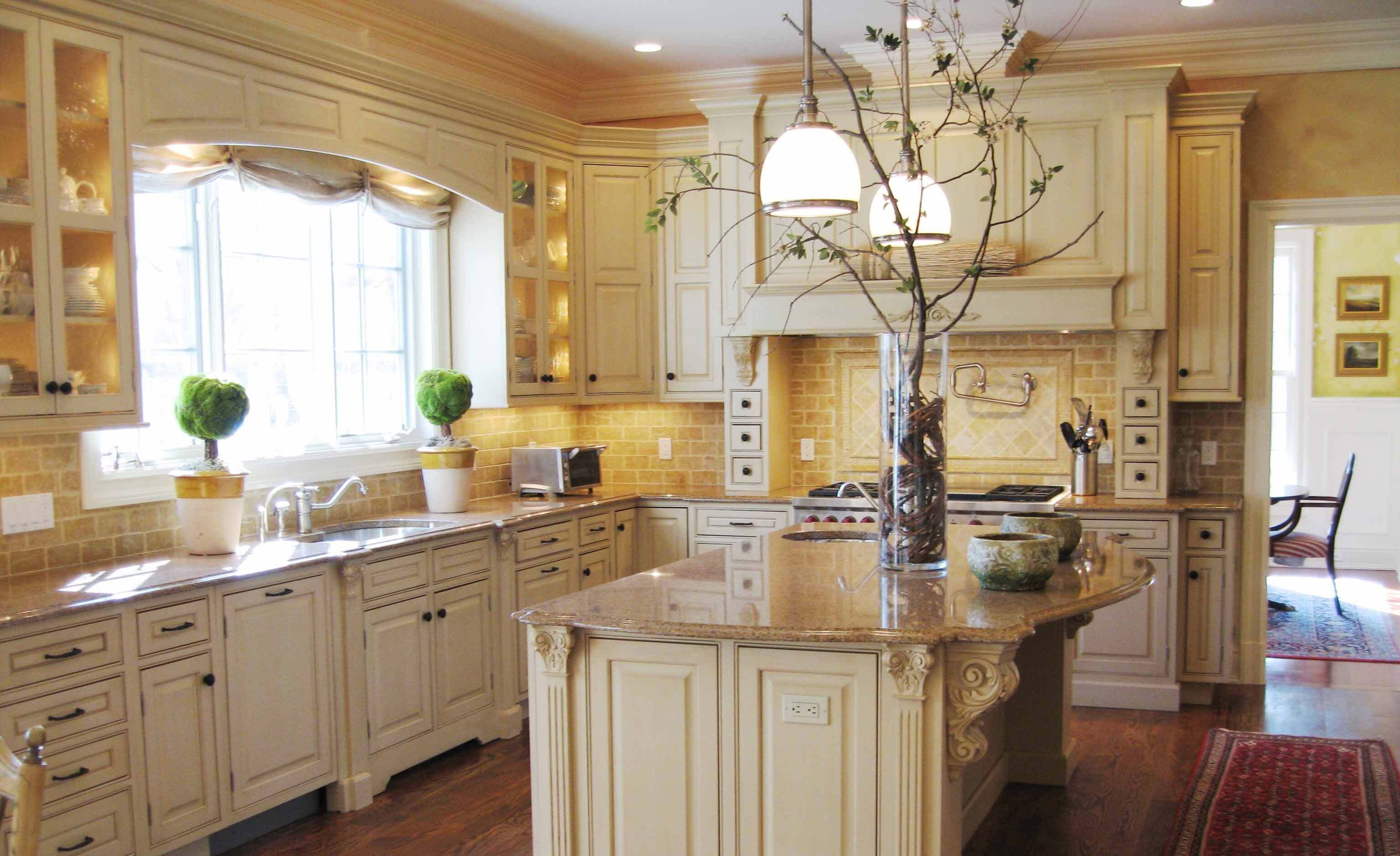 Source : idolza.com
Gold accessories like lights and handles have been growing in popularity for a number of years now. This is probably due to the fact that when you combine these golden accents with a warm, neutral color like brown, you truly have the opportunity to create a warm and inviting space.
Installing Quartz Countertops
Source : homeisd.com
Laminate used to be an extremely popular choice when it came to countertops. However, since 2016 quartz countertop purchases and installations have been on the rise and continue to grow every year. Quartz is without a doubt more expensive and out of the reach of some homeowners, but you really cannot beat the quality and luxurious look.
Amazing Industrial Look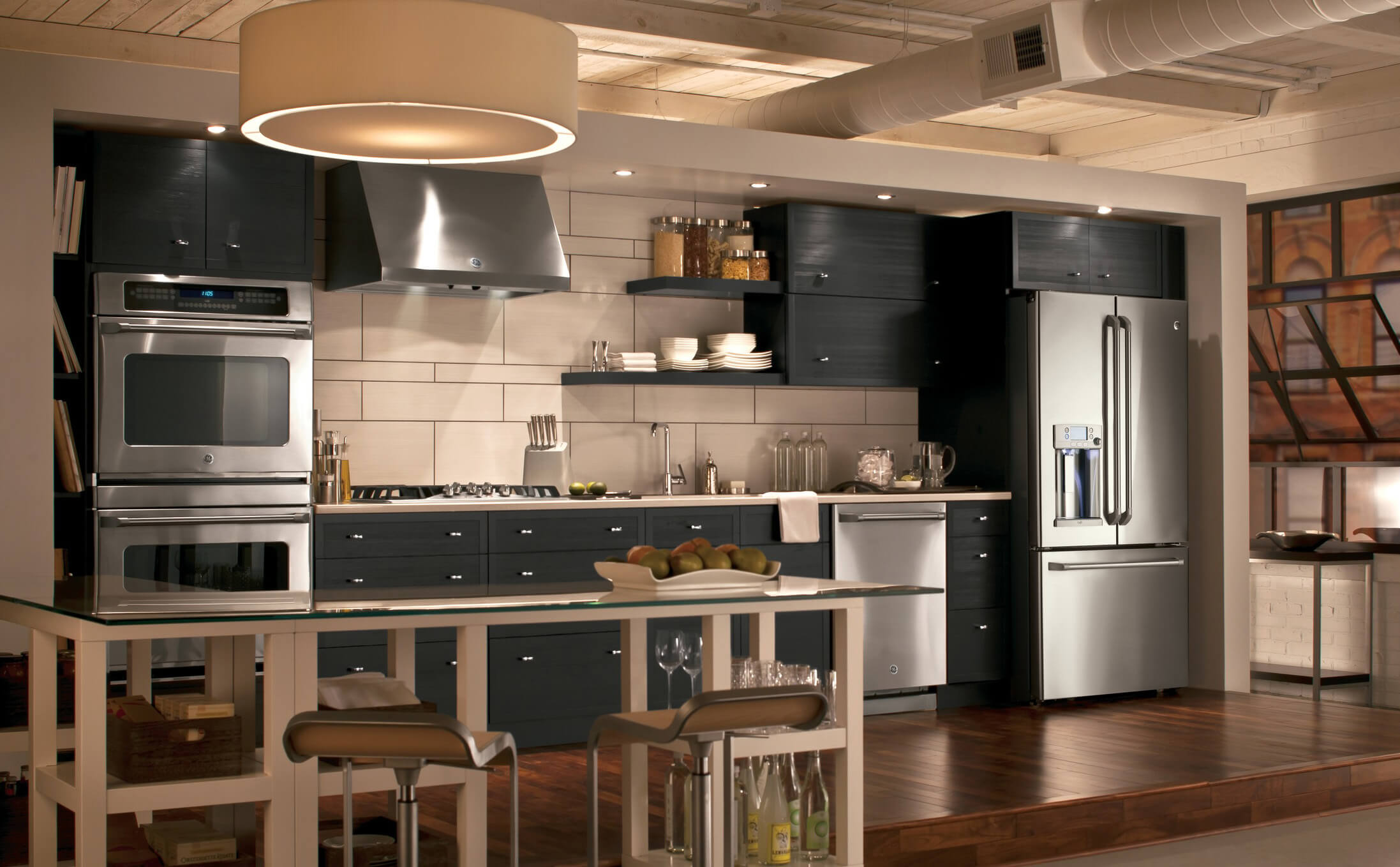 Source : ikf-ekc-2014.com
With exposed brick, exposed pipes, rustic metals, and minimal furniture, what's not to love about the industrial look? When engineered and designed with natural woods, stone, and concrete, your kitchen will really have the potential to stand out amongst the pack.
Unique Handle Less Doors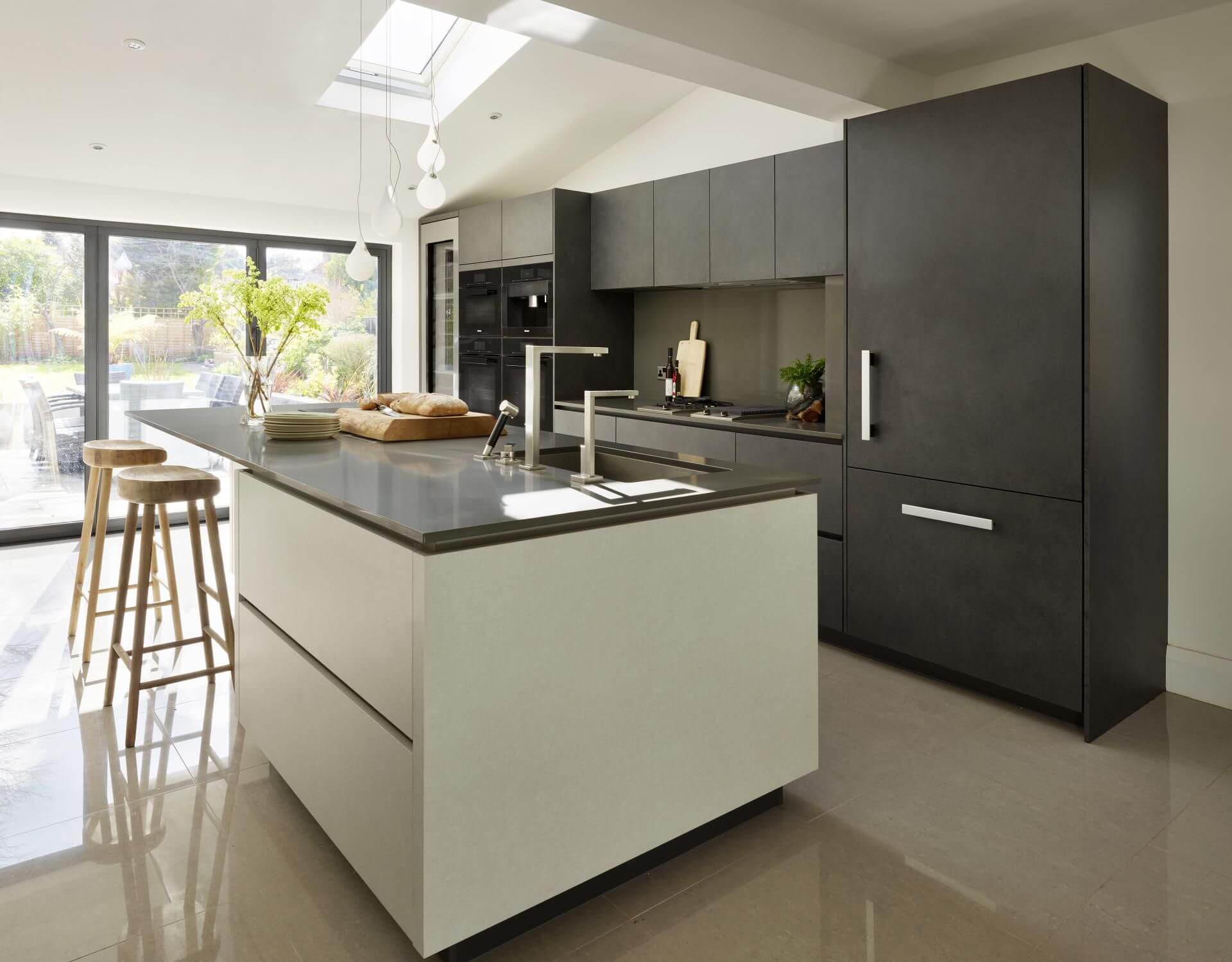 Source : pinimg.com
It really is no big surprise to see that handleless doors are growing as a popular kitchen interior design option. Not only do these doors provide a modern style with gloss finishes, but also the traditional grained timber included in the door's construction really make all the difference in the world. When you combine this with the wide range of colors available, you truly can customize your kitchen anyway you want. Just remember to make sure you avoid a bad kitchen colour choices, make sure do your research.

Clutter-Free Countertops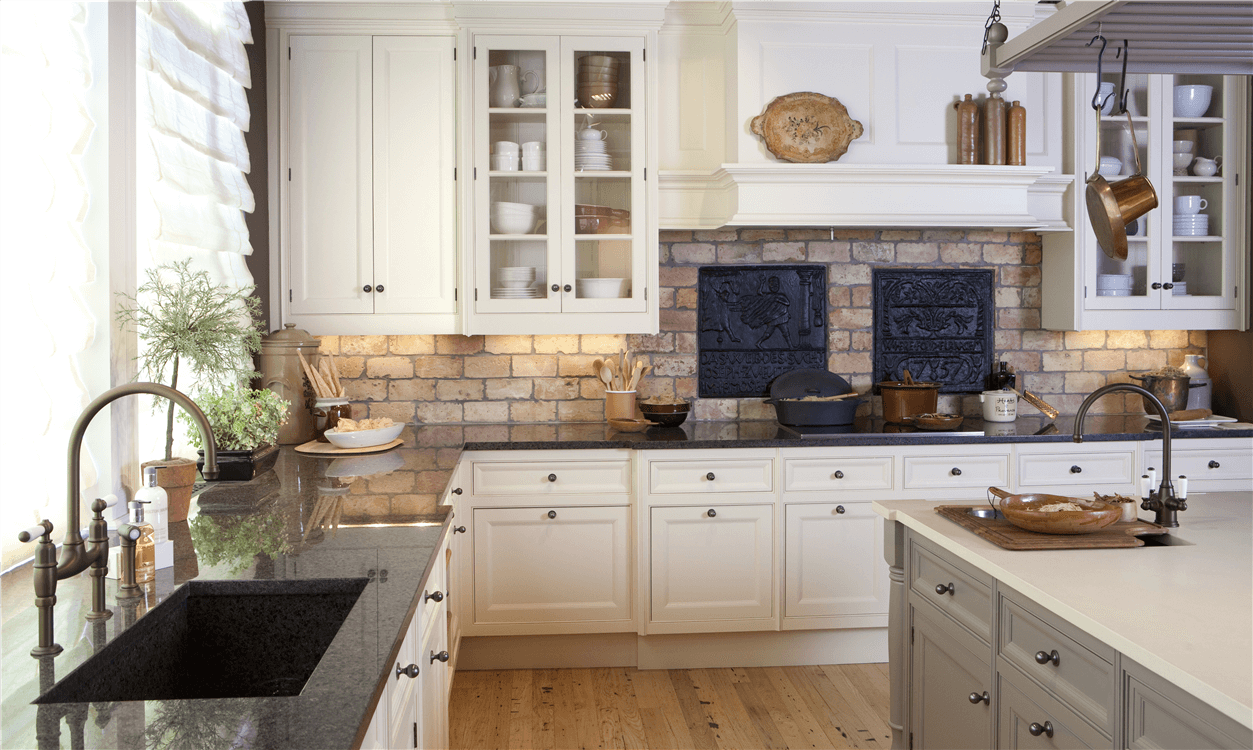 Source : wastesolutions123.com
Clutter free countertops not only provide you with more free cooking space, but it can give your kitchen an overall bigger appearance.
A Rise In Monochrome Tones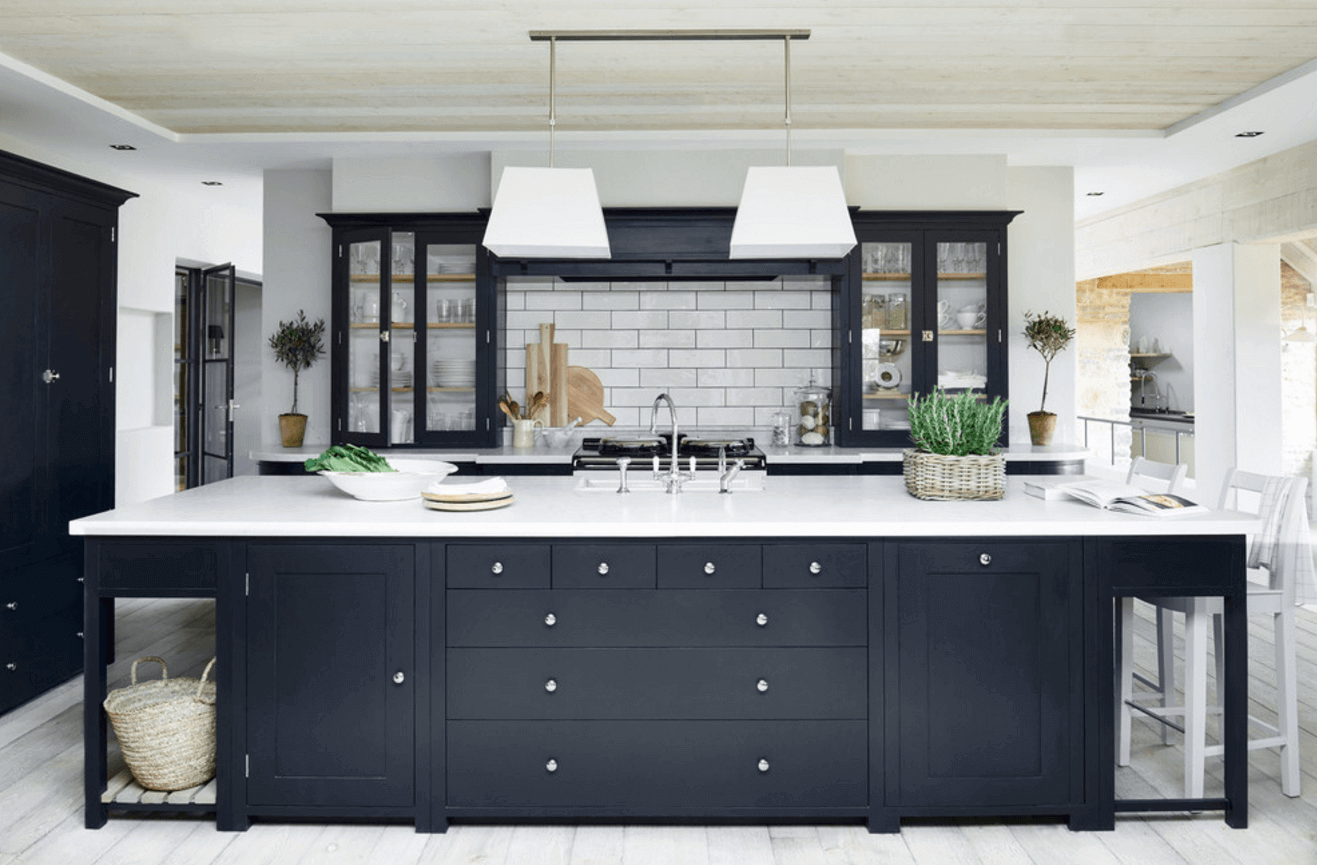 Source : sjoystudios.com
Would you be surprised to learn that grey, black, and white tons are going to make a huge impact in kitchen interior designs in 2018? These tones can go great on worktops, cabinets, appliances, and even on the walls.
Slimmer, Thinner Cabinets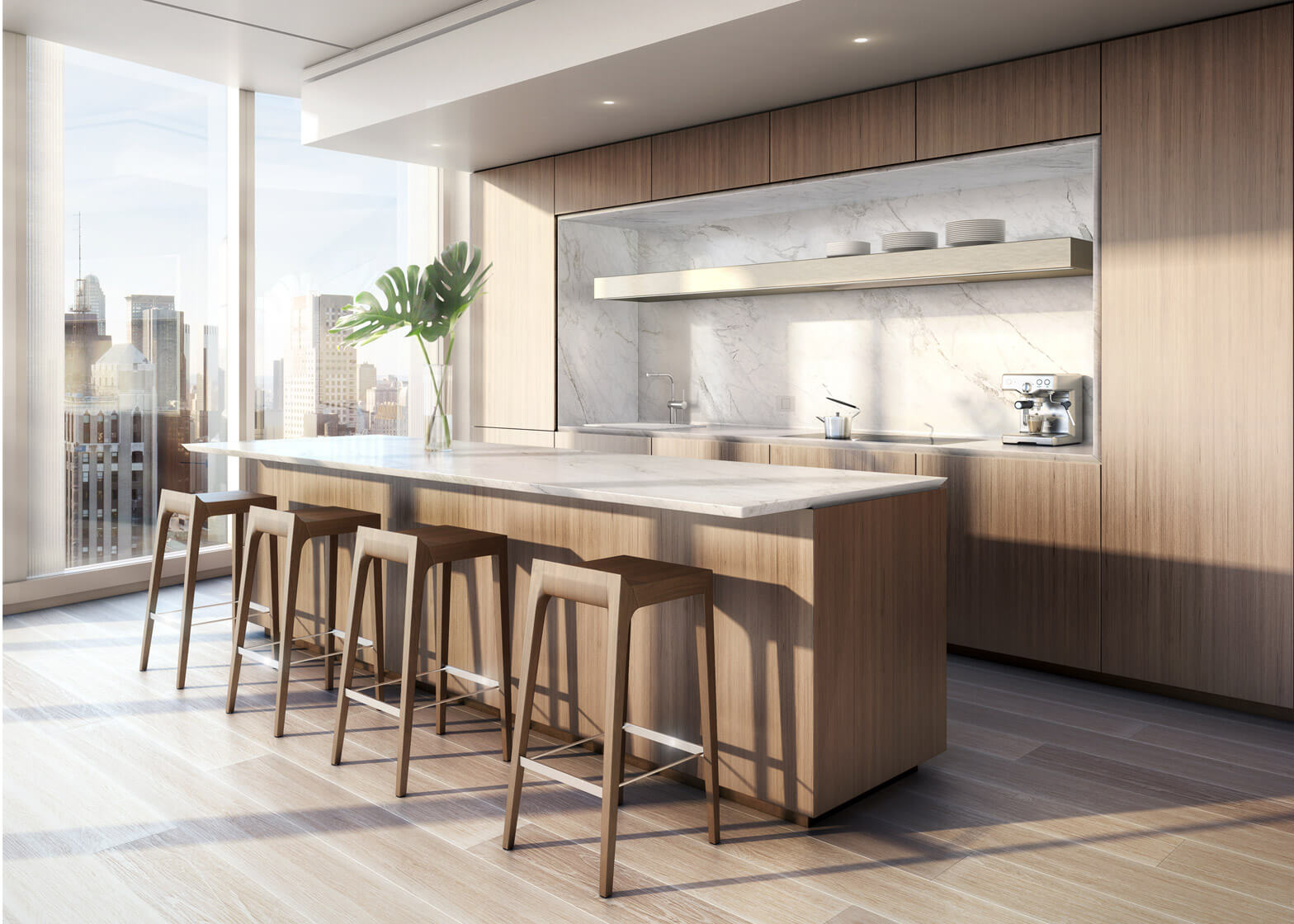 Source : pinimg.com
If you are like most people you are probably used to see rather large, bulky cabinets in the kitchen. Sure, this will accommodate all your storage needs, but in 2018 you can expect to see slimmer, thinner cabinets coupled with modern tones.
Copper Toned Handles And Accessories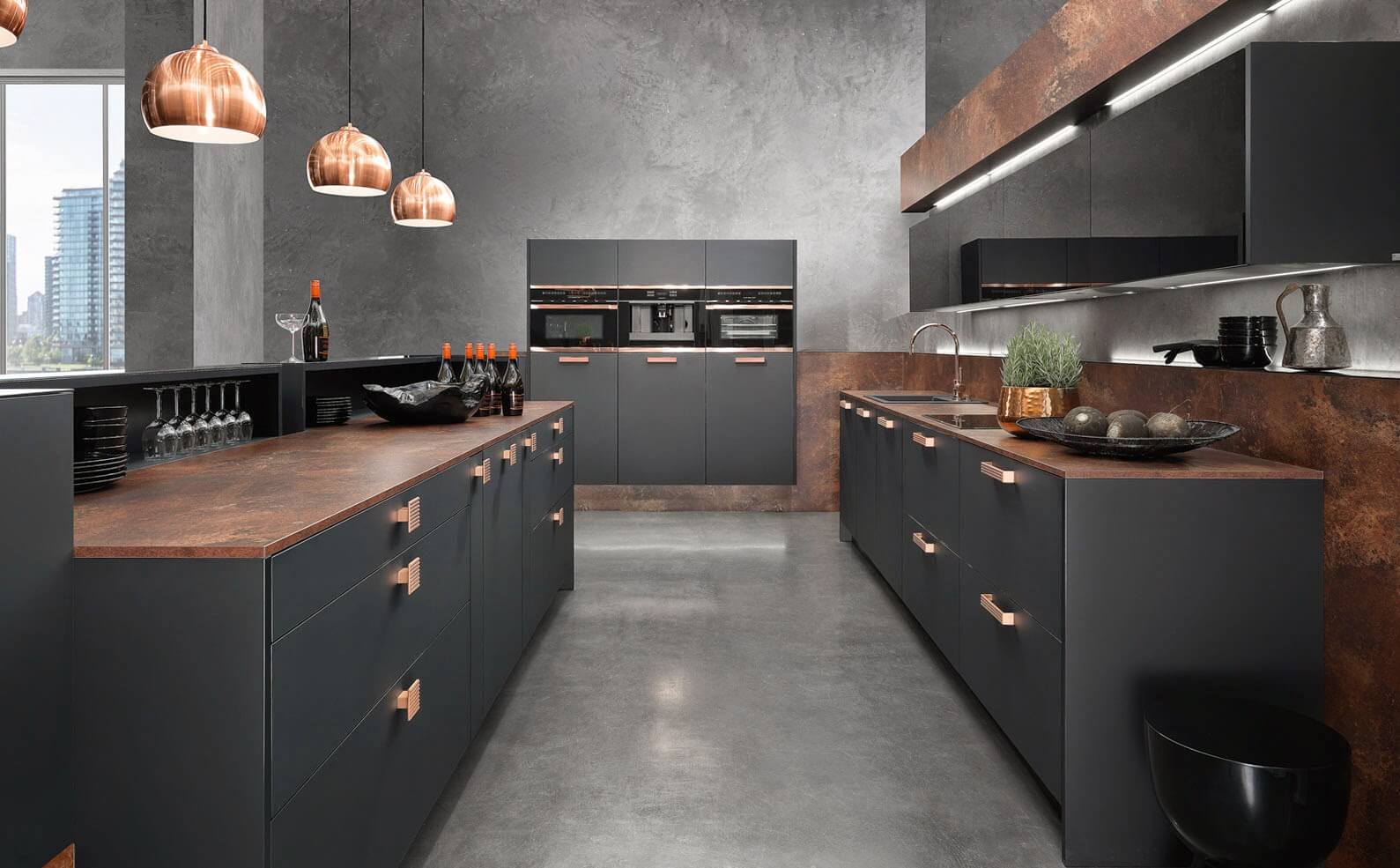 Source : dmkbb.co.uk
Since those darker hues are going to be making a huge splash on the walls, countertops, sinks, and appliances, copper handles and accessories with fit in nicely with these hues.