How to Make Your Living Room the Coziest Room in the House
277 views
Your living room is such a versatile space – it is where the family gathers to spend time together and where your guests settle in when they visit you. So, if you want people to truly feel 'at home' then you need to make an effort to have this room exude an air of warmth and coziness. So, in addition to having the right accessories at home, you will also need to incorporate other items.
This can actually be a bit more daunting than you might have imagined, as it can be difficult to pinpoint the precise elements that make a room seem comfy.  Well, in this article, you will find all of the tips and guidelines that you need to transform your living room.
1. Use the Right Shades of Paint
One of the first changes that you may want to make in this room is to change the color of the walls. Believe it or not, color has a huge impact on people's perceptions and moods. So, if you decide on a shade that is calming and relaxing, you will find that your family and guests will feel at ease. It is quite difficult to go wrong with lighter shades of blue as this has been found to be one of the more soothing colors in the spectrum. You will find that dusty pink, pale greys, and lavenders are also great hues to start with. If you want something a bit more neutral, beige will also work quite nicely.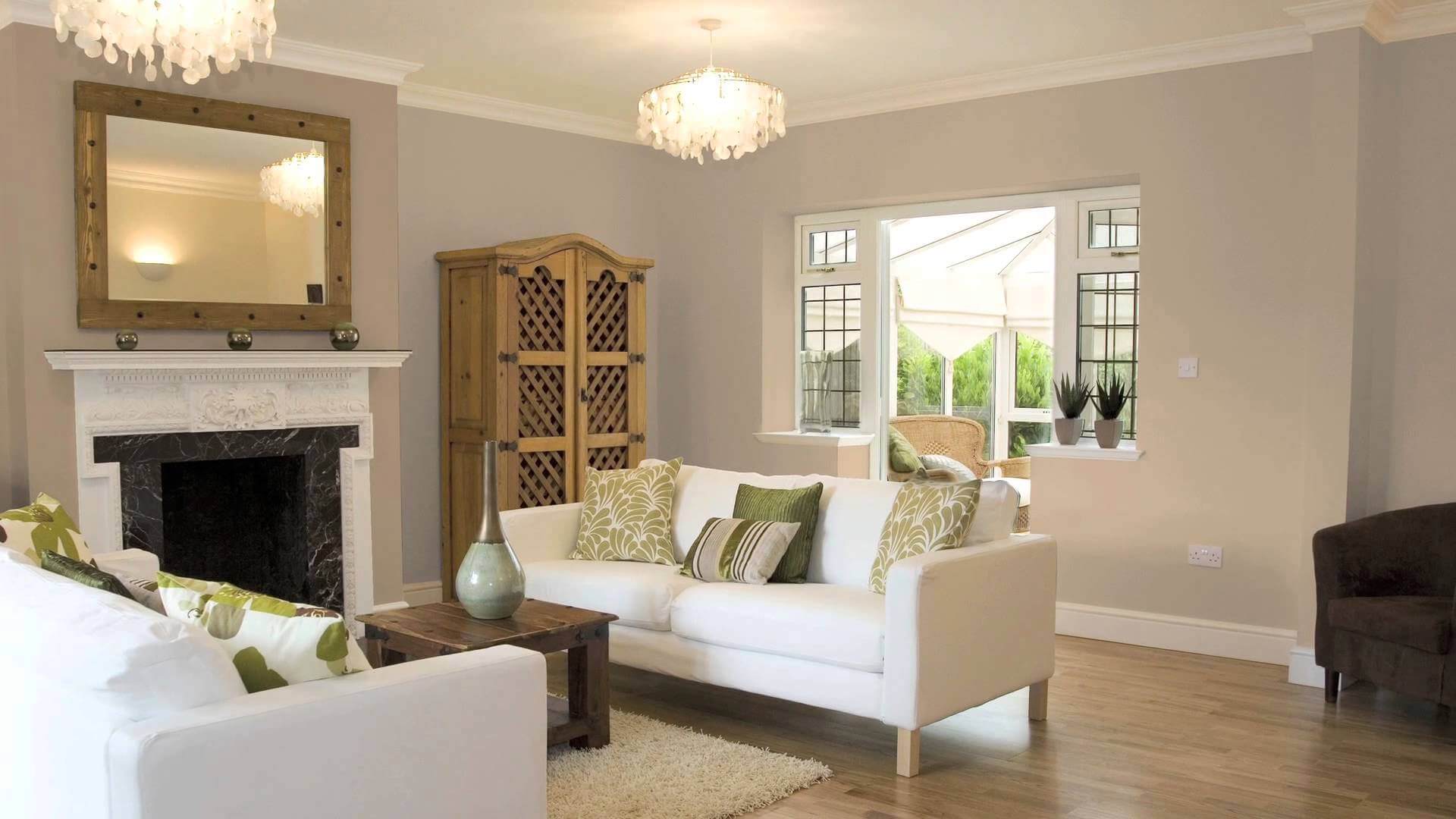 Source : ytimg.com
2. Move Away from Overhead Lighting
Is your main source of light coming from lights near the ceiling? If so, you should certainly consider looking for some alternatives. See, overhead lighting does help to illuminate a room well but doesn't do much in the way of ambiance. If you really want to make the living room look more inviting, look to table and floor lamps instead. Wherever possible, use candlelight or at the least flameless candles. These are sure to set the tone, particularly in the colder months. If you really can't do without overhead lights, think about installing a dimmer instead. This way, you can turn the lights down lower when you want.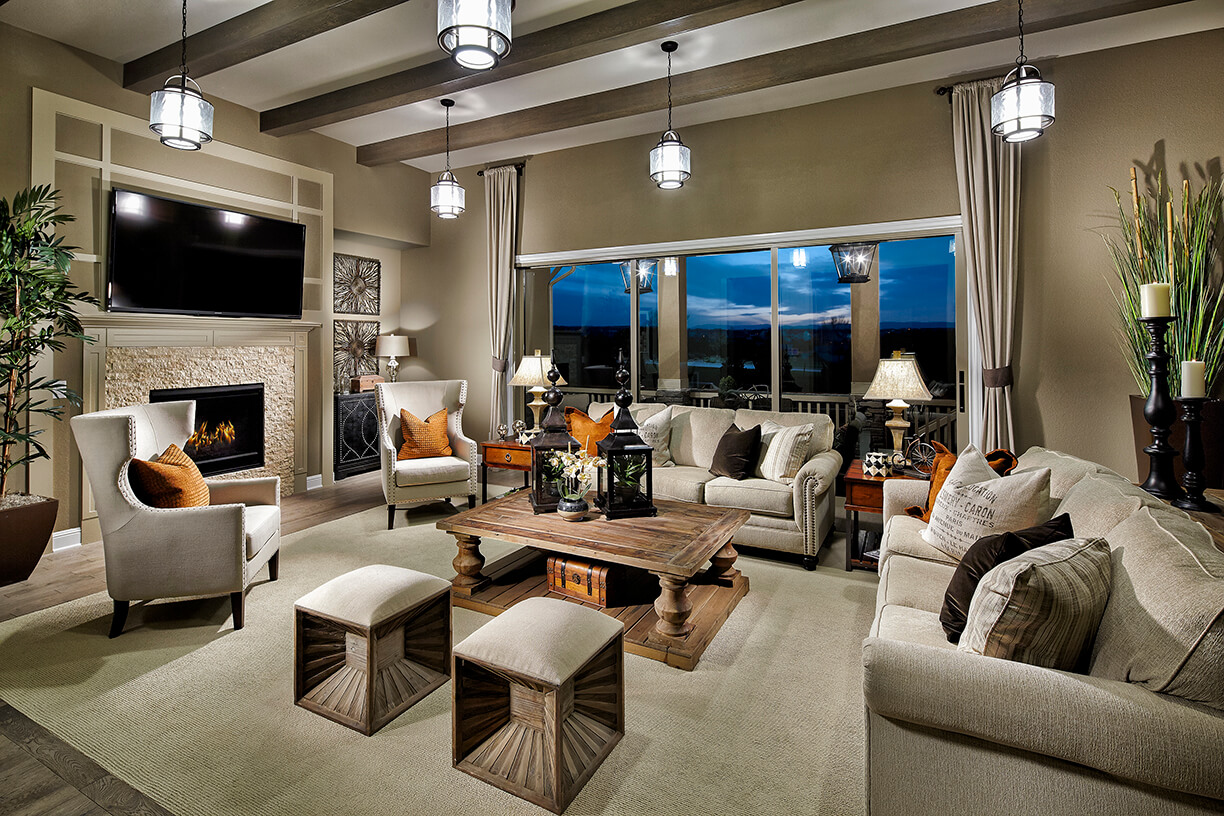 Source : buildbetterschools.info
3. Focus on Curved Furniture
People typically don't find a great deal of solace in things that are hard-edged. Curves, on the other hand, are a lot more pleasing to the eye. So, as much as possible, try to have as many curved pieces in the room. This includes sofas, chairs, and tables. Another trick that you should try is to arrange the furniture in a semi-circle or something resembling a rounded arrangement. This will help to position the couches and seats in a way where everyone is facing each other, opening up the flow of conversation.
Source : img.archiexpo.com
4. Have Oversized Couches and Chairs
There is a reason why people only need to take one glance at overly stuffed couches to feel comfortable. Generally, chairs that are oversized allow us to imagine sinking right into them. It also helps to create an effect of softness and comfort. So, you should try to include at least one large, fluffy couch or chair for people to snuggle into.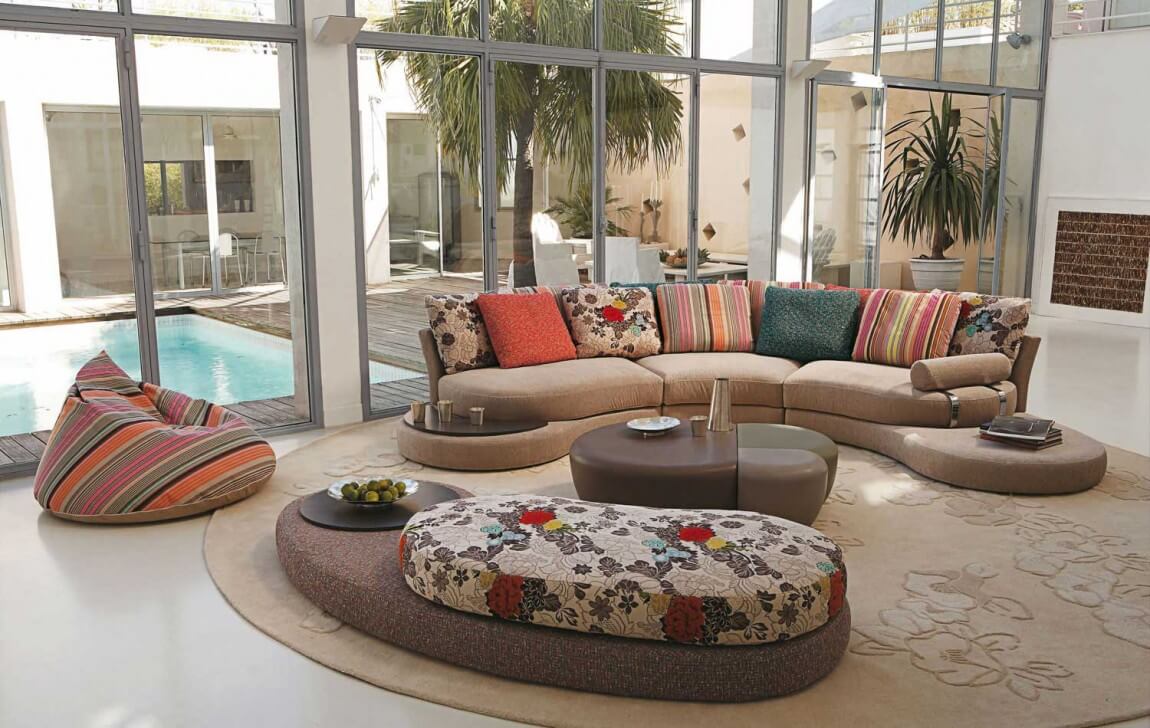 Source : homesfeed.com
5. Create a Sense of Intimacy
Even if you have a large living room, don't keep the chairs too far apart from one another. Otherwise, people will feel like they have to shout to make themselves heard and this can bring a stop to the conversation rather quickly. So, while there should be plenty of room for people to move around, make certain that the chairs are placed at an appropriate distance from one another.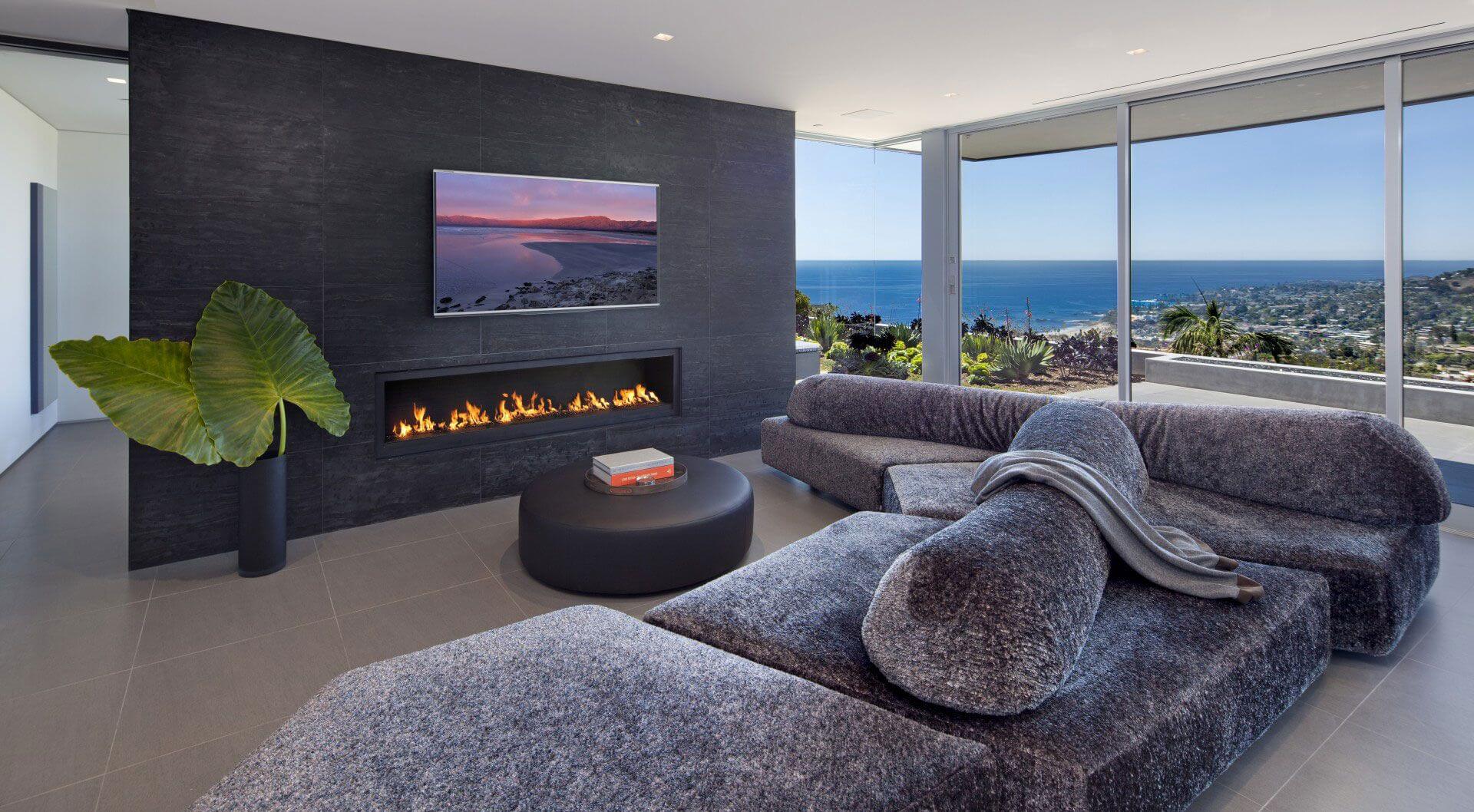 Source : cdn.homedit.com
6. Play with Texture
Humans aren't just visual creatures, they also love the feeling of different textures under their fingers. There is something immensely comforting about grasping different, soft materials. Of course, when it comes to your living room, the key here is to play around with different fabrics. Opt for ones that provide you with warmth and comfort, particularly during those colder months. You can do this with cushions, blankets, and even the carpet on the floor.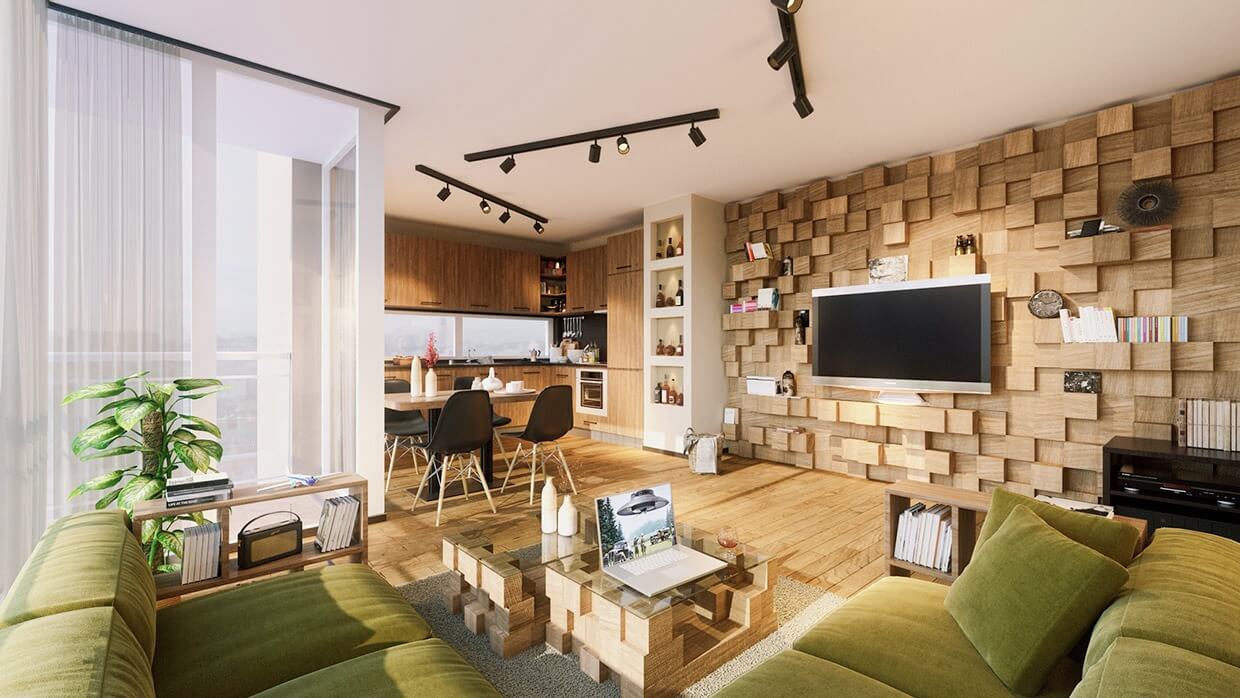 Source : home-designing.com
7. Incorporate Green Into Your Living Room
What your living room might be lacking are some green plants. People somehow feel calmer and more refreshed when there are plants around. There is also the added benefit of the greenery making the room cleaner and fresher. To keep things simple, you can have plants that don't require a great deal of attention and are good all year round. However, if you want to add a pop of color, you will find that flowering plants are ideal for that. Plants are also good options if you are looking to fill up some empty space in a room that feels just a little too sparse.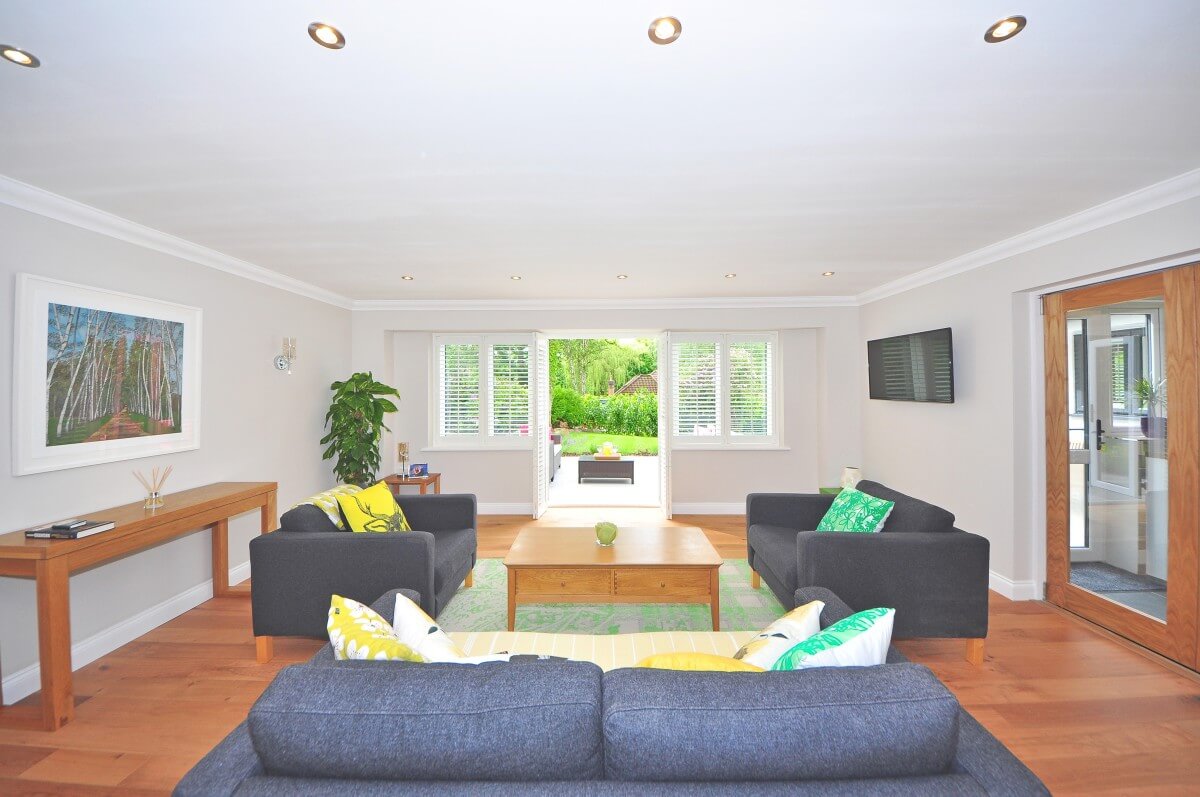 Source : nationaltitlecompany.com
8. Choose Your Focal Point Carefully
One of the biggest mistakes you can make is to have the focal point of the room your television or the entertainment system. This is a guaranteed way for people to halt their conversations and to spend more time looking at the screen. If you can, try to keep the TV out of this room for maximum impact. If this can't be done, keep it in a location that people won't instinctively turn to it. This means avoiding having chairs or couches directly pointing in the direction of the TV.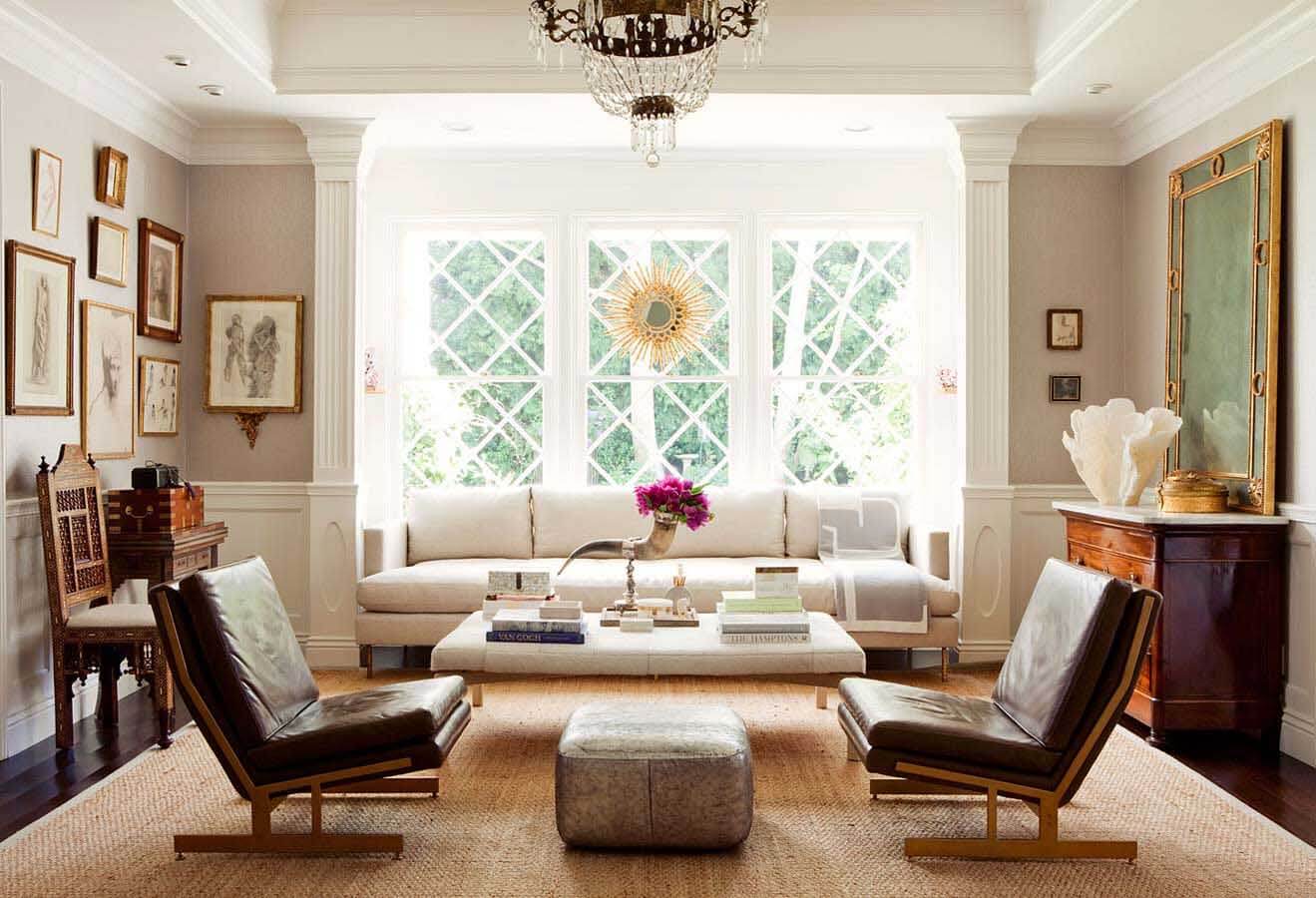 Source : kristinawolfdesign.com
9. Avoid Too Much Uniformity
If you think back to the spaces that you found cozy, especially as a child, you would think of mismatched rooms. See, uniformity doesn't really invite comfort. So, if you stick to a particular color code or theme, it is going to feel too ordered. This doesn't mean that you have to go overboard, however. Instead, play around with patterns that complement each other. The idea is to make the room look a bit eclectic so that people can relax and don't feel like they need to be uptight.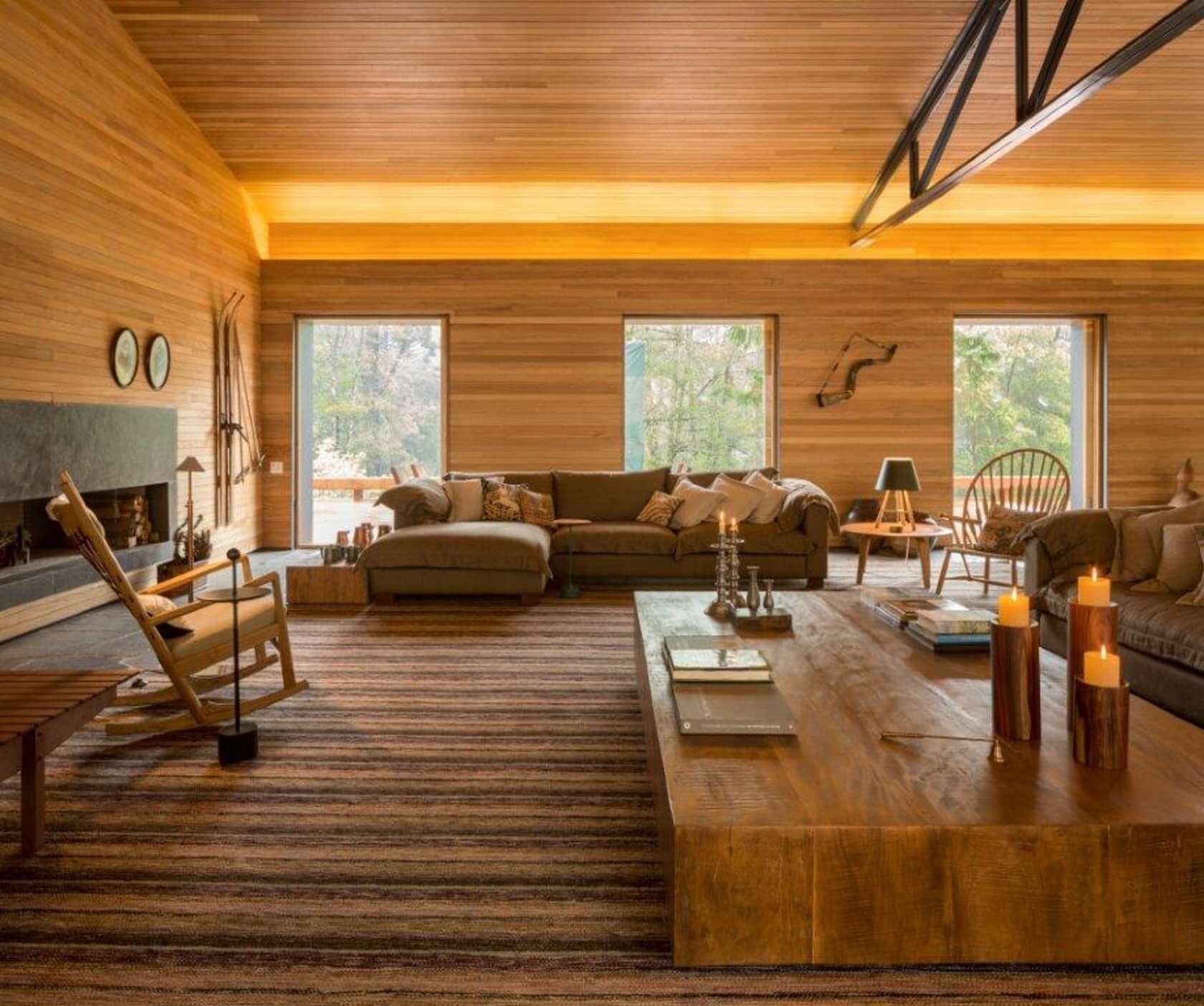 Source : imgur.com
10. Add a Personal Touch
Yours is a family home and it should definitely feel like it. Just because your living room is spotless doesn't mean it has to feel sterile. The best way to inject some warmth into this space is with the help family photographs. The key here is to not let it feel overwhelming. A small grouping of pictures on a table or on the wall will do enough to make your living room feel truly cozy.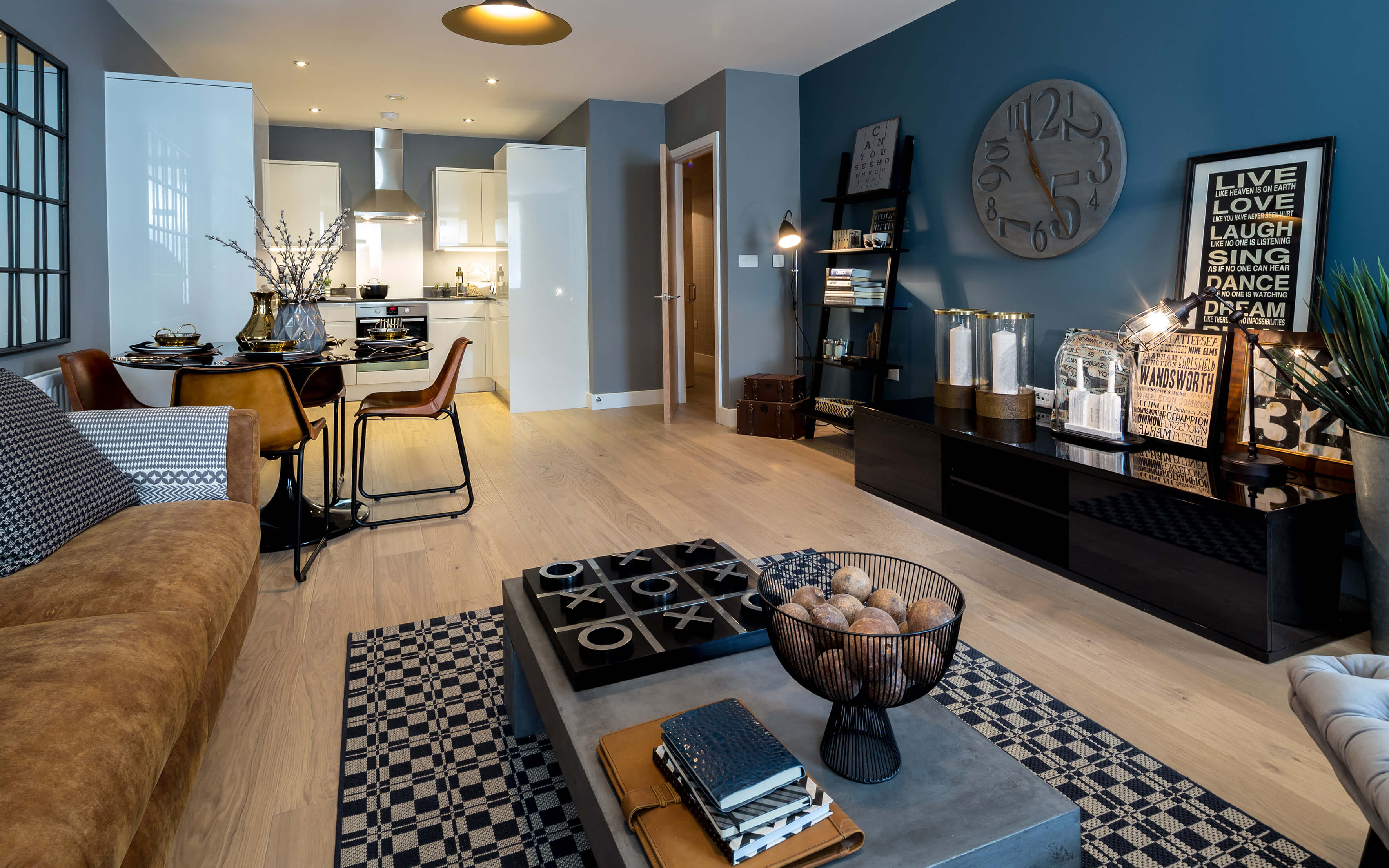 Source : amara.com
As you can see, there are lots of different ways to make your living room feel warm and inviting. Just utilizing even a handful of these tips can make all the difference to this space in your house.