Trendy Tulip Furnitures to Admire: An Overall Review
1) An Introduction
The Tulip Table is a beautiful product that was initially conceived and designed by Eero Saarinen in 1957. Saarinen wanted to beat the confusing, four-legged underside of a typical table and wanted to design something delicate and graceful that would completely transform the typical table into something more.
As a result, the Tulip Table was born. It's sleek, curvaceous physique coupled with a cool, contemporary material execution is what set this table apart from the rest. Even today, it has been the inspiration for many replicas and upgrades. The Tulip Table is one of Saarinen's greatest product designs, and is timeless enough to remain a trendy furniture piece for a long, long time.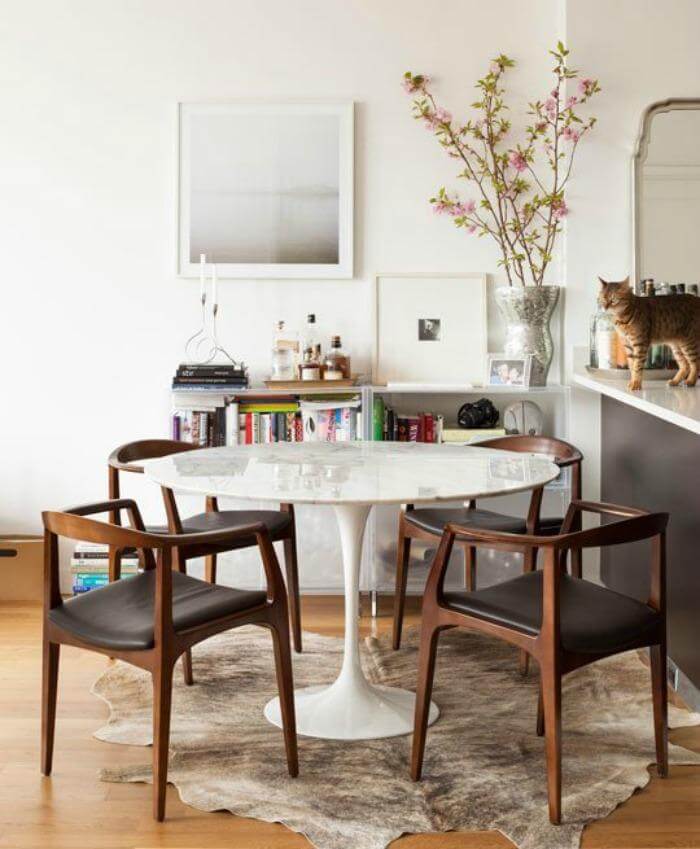 2) Designer – Eero Saarinen
Eero Saarinen was born and bred in a design oriented family. The only son a pioneering Finnish architect, he studied art and architecture from a very young age. His designs were inspired to emulate a futuristic vibe, and as a result, both his architectural and product designs were truly visionary. His innovative aesthetic, ability to experiment with various ideas and come up with truly unique designs is what set Saarinen apart from his successful contemporaries. The Tulip Table is only just one of his notable neo-futuristic designs, along with many, many others.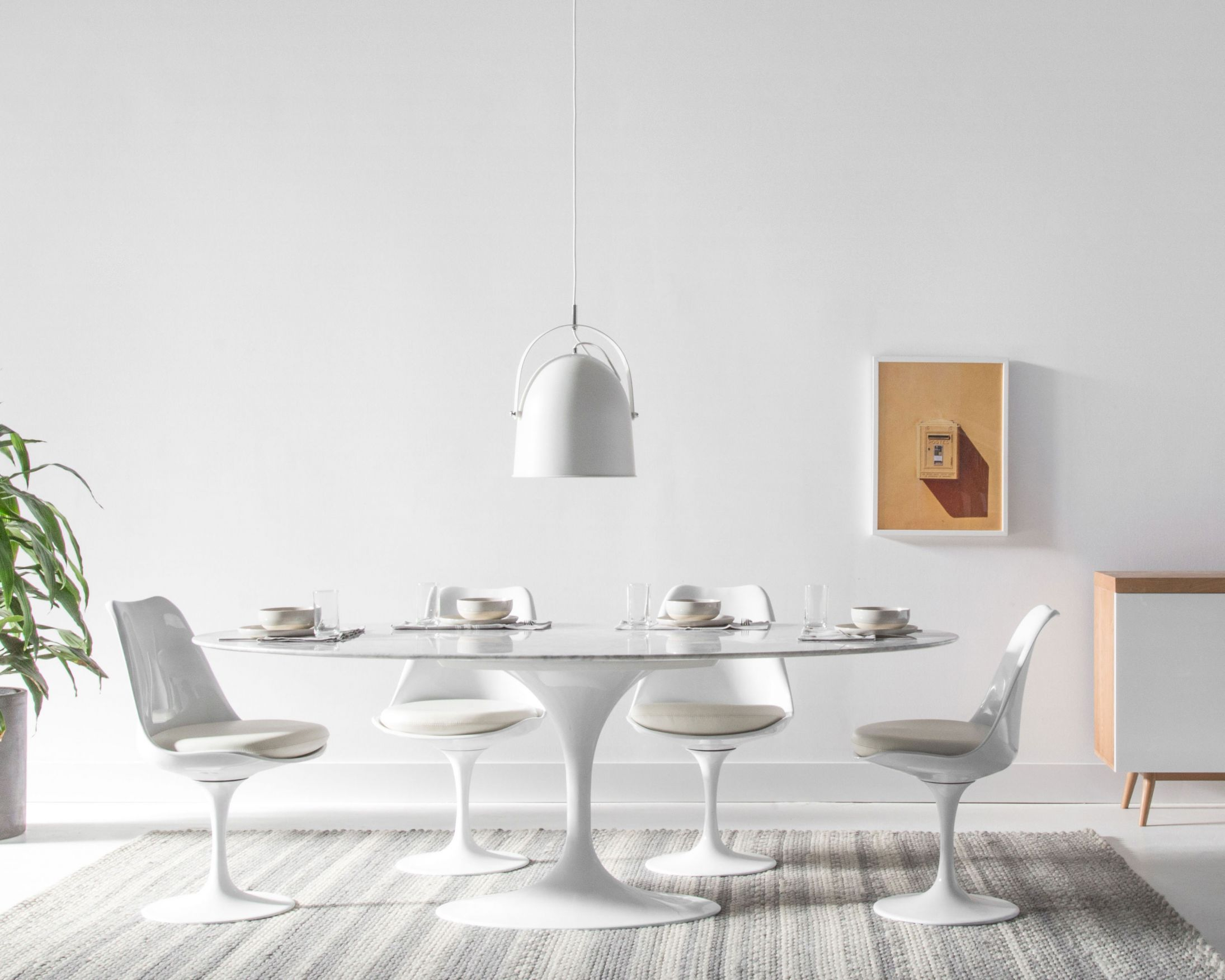 3) Historical Significance & Breakthrough
The Tulip Table was designed at a time where the furniture revolution was already taking the world by storm. In the midst of such mind-boggling creativity, designer and architect Eero Saarinen came up with a sleek, sophisticated and organic design that completely revolutionized the way people expected their tables to be. Instead of 4 legs, it had a simple, stocky and sleek base with a round tabletop. Needless to say, this table became an instant hit – although Saarinen first used the prototypes at his own home to get the 'full experience' of how the table would withstand constant usage.
Saarinen's initial idea was to undermine the constant slum of legs that made a typical table design such a conventional hassle. Therefore, he came up with a sleek, elegant shape that resembled the graceful lines of a tulip flower. Coupled with the incredible amount of thought and experimentation that went into the design, the Tulip Table really is a one of a kind product.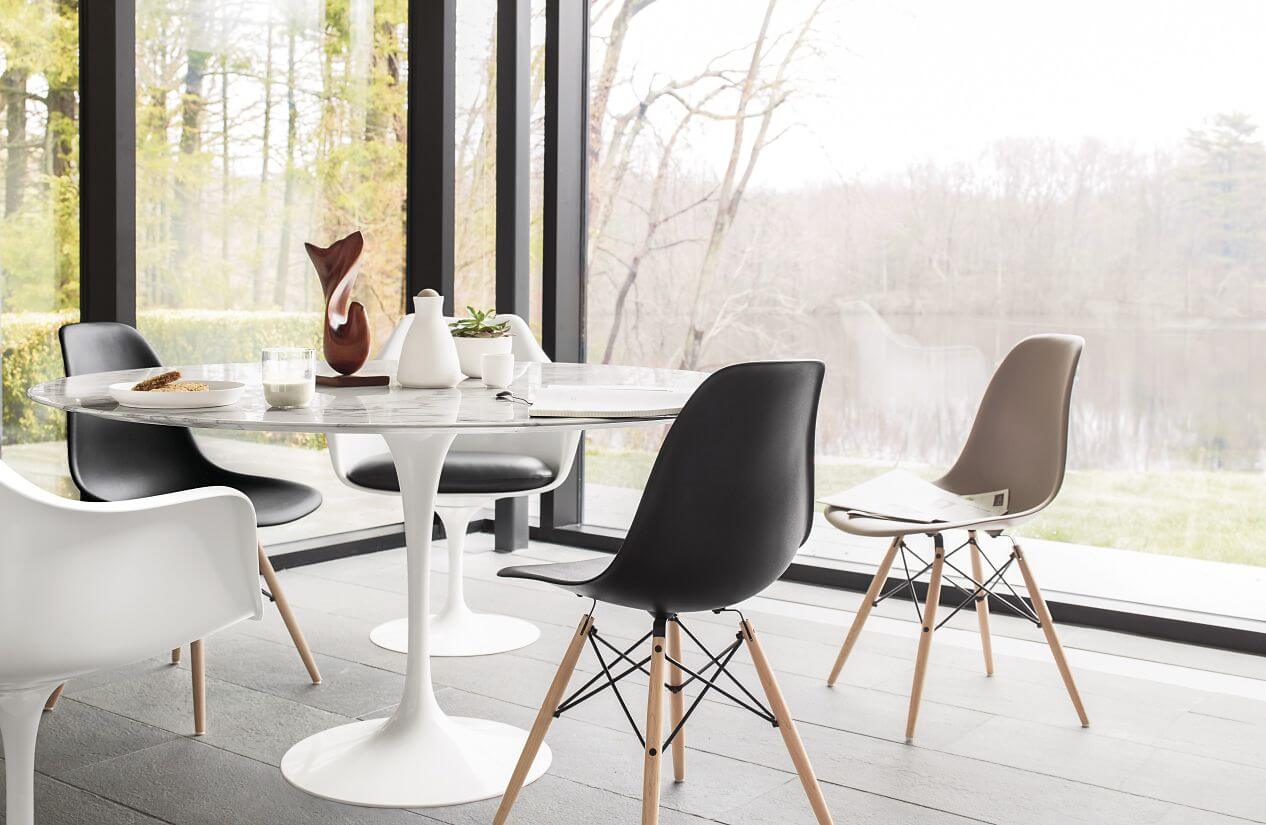 4) Atypical Design
The most iconic part of the Tulip Table's design is that it is very sculptural in aesthetic. The single led pedestal seamlessly integrates within the table-top, which makes for a very holistic picture. This is one of the reasons why the Saarinen Tulip Table became such a huge hit with the users. Its atypical design beat the conventionality of the regular table to deliver something that was much more aesthetic and visionary.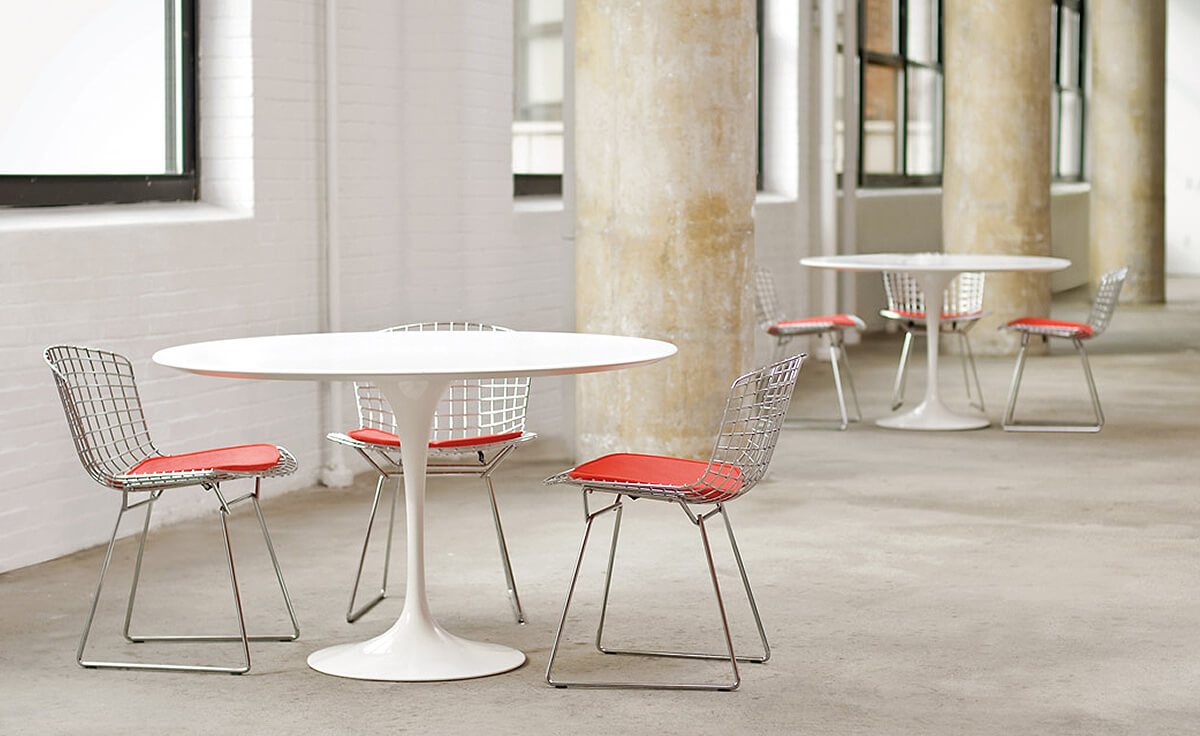 5) Materials
Saarinen designed the Tulip Table at a time where the experimentation with new materials was still very limited as compared to these days. He initially wanted to design the entire table in fiberglass, but because the materials inability to support the base, he had to opt for a different route. The final execution of the Tulip Table was carried out in two parts. The base was designed and made of cast aluminum with a rislan-coated finish while the top was attached separately. However, the matching finish of both the parts resulted in a very holistic look, which was exactly the thing that Saarinen was going for.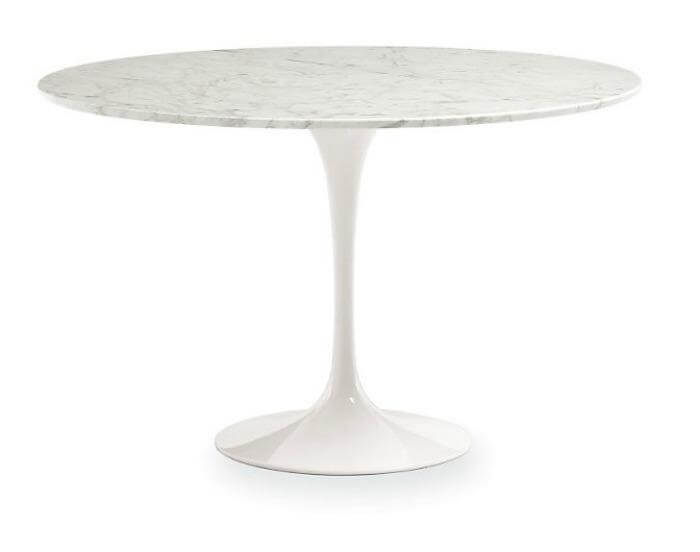 6) New & Improved Incarnations
Over the years, the original Saarinen Tulip Table has been the inspiration of many replicas as well as other unique designs. The boundaries of Saarinen's simple design have been stretched regularly and as a result, today we have similar table designs with their own distinguished characteristics.
The oval Tulip Table is one of those inspired designs, where the original round table-top has been replaced by an oval one. We can now also find a huge diversity in the finishes of these tables. While the original tabletop featured a smooth white laminate with a beveled edge, these days, you can find a Tulip Table that features all sorts of finishes. From the classic, timeless beauty of various kinds of marbles to even the dark, rich tones of wood, the contemporary Tulip Table has broken all aesthetic boundaries.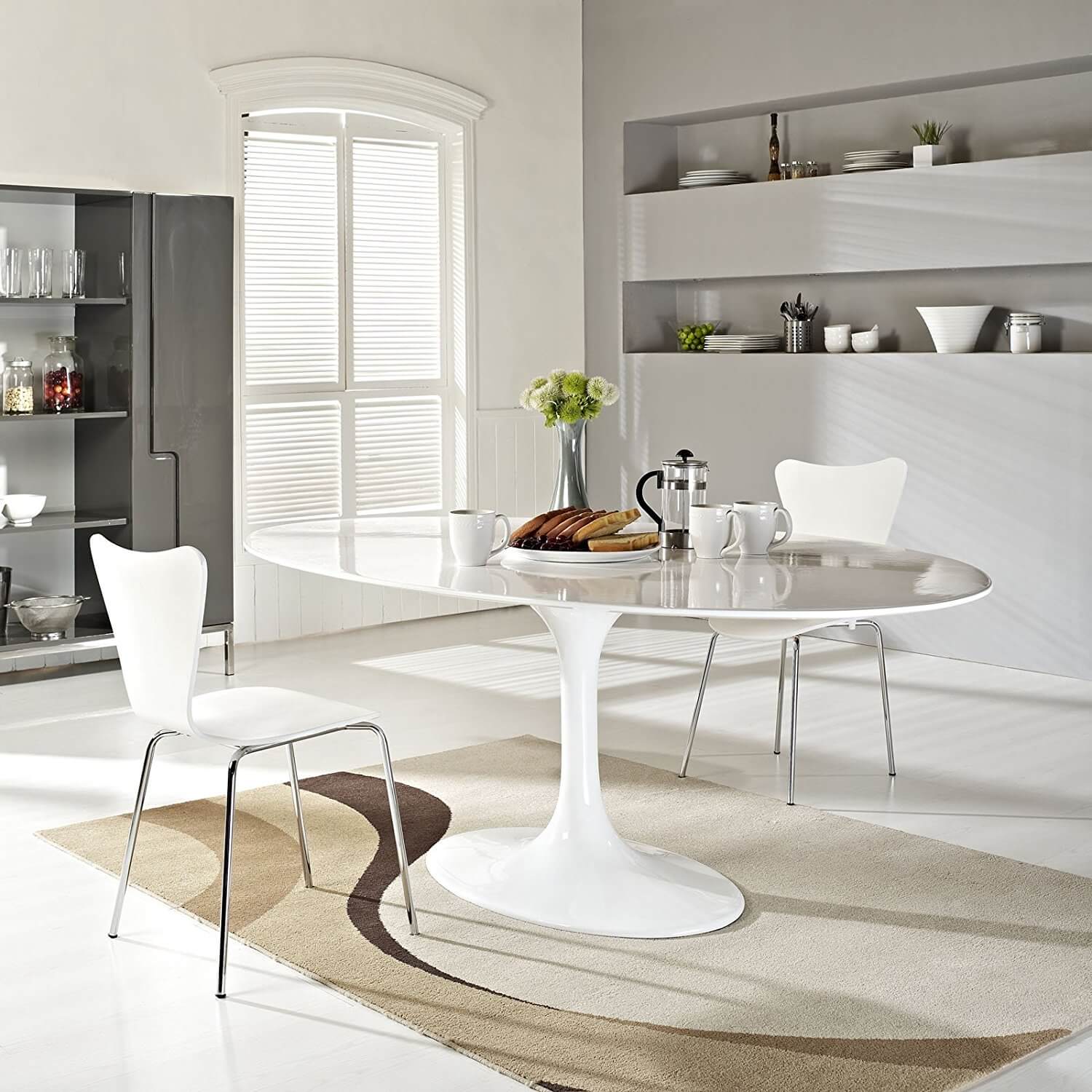 7) Stylistic Diversity
One of the reasons the Tulip Table is such a beloved furniture product is because of its stylistic diversity. It's a design that is timeless enough to complement all manner of interior design styles. Here are a few styles this table would look absolutely gorgeous in:
Modern Vintage: This style is a dichotomous one, mostly because it feature elements of both modern as well as vintage décor. You can pair up your Tulip Table with rattan chairs to accentuate this style in your homes.
Contemporary Luxury: The design of the Tulip Table is very sleek, and its one-piece formation makes it the perfect furnishing to spice up your simple contemporary interior designs.
Pure Modern: The simplicity of the Tulip Table's design is a true classic, and would fit right in any pure, straightforward modern interior design.
Boho Chic: The Tulip Table is a classic piece that can be complemented by all manner of accompanying chairs. This means that you can set it up in bohemian style interior design by pairing it with something like the wishbone chair.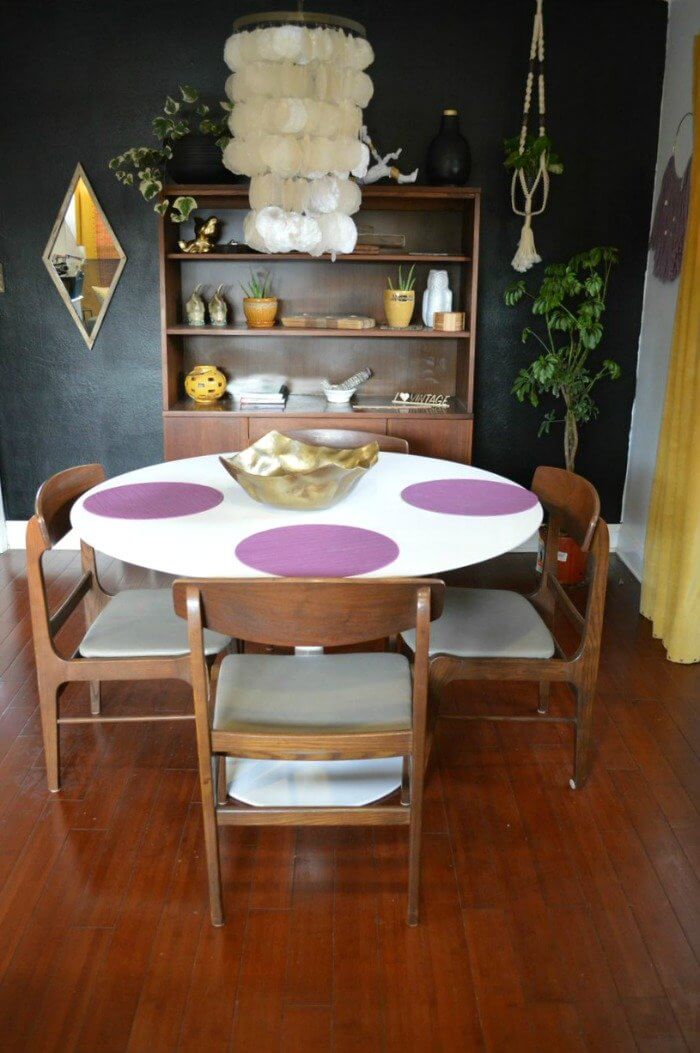 Conclusion
The Tulip Table is an excellent piece of furniture that feature a classic yet unique design that would add a lot of personality to your typical interior designs.