Inspiring Ideas For Saving Space In Your Apartment!
212 views
Are you living in a small apartment and are finding difficulties in placing your belongings? Is your furniture scattered all over the place and you don't even have enough space to walk around? If yes, then you are in luck! In this post, you will come across some inspirational ideas to save space and make your apartment capacious.
Space problem has posed as one of the major worries in our lives. With each passing day, the population is increasing considerably and real estate developers are constructing smaller apartments to accommodate the ever-growing population.
An easy way to solve space problem in your house is by buying wall mounted furniture. There is a plethora of wall mounted furniture available in various price ranges. It can suit everyone's budget, so all you need to do is search for an apt piece for your home. Whether you are looking for wall mounted desks, beds, or chairs, you can get it all!
Mentioned Below Are Some Essential Wall Mounted Furniture That You Could Consider Buying For Your Apartment:
1)  Shelves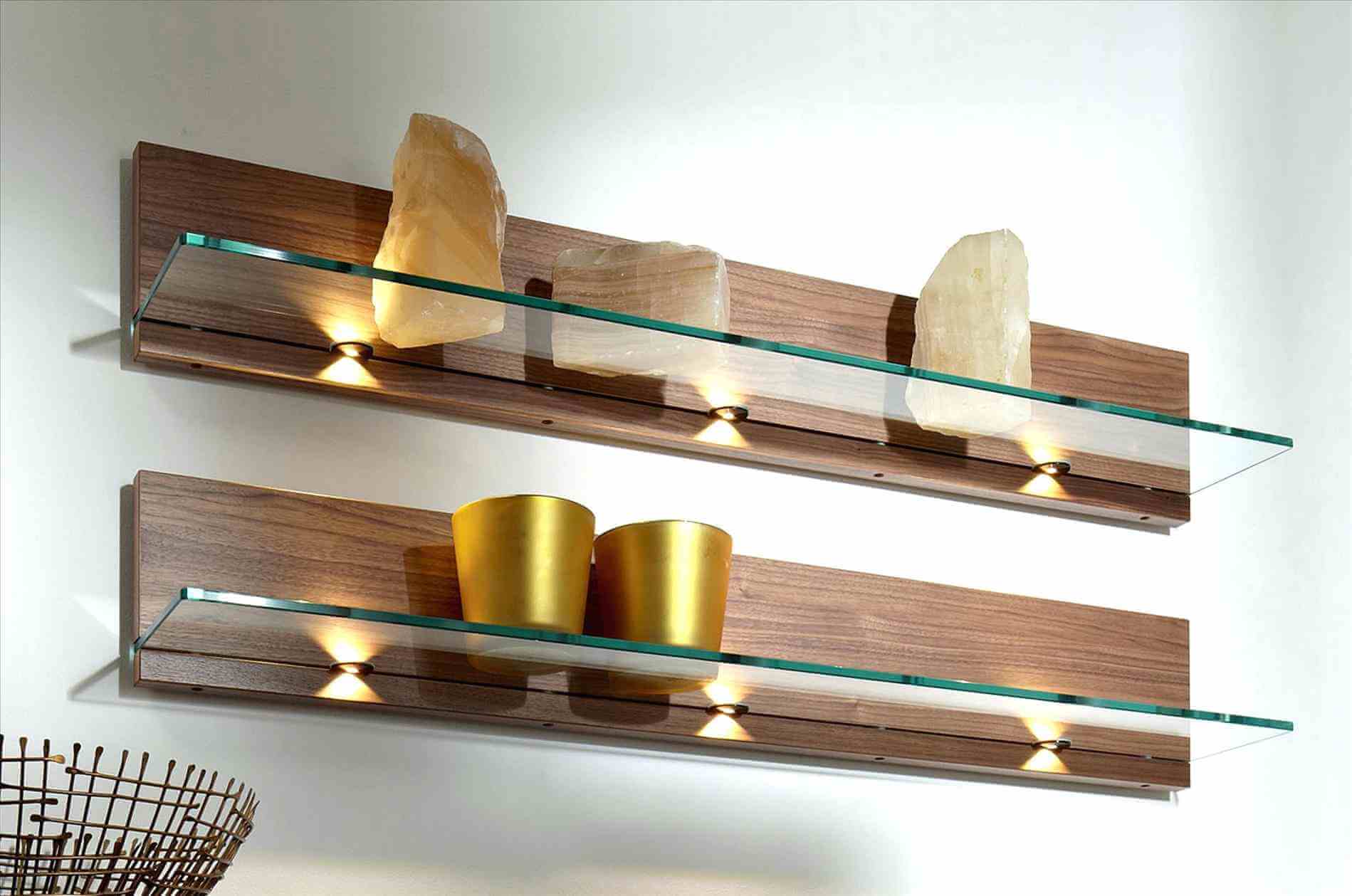 Source : abrarkhan.me
The easiest way to give a different and stylish look to your room is by putting up some wall-mounted shelving. Depending on the type of storage system you require, you can buy steel, plastic, wire, glass, or wooden wall mounted racks. These shelves are an easy storage solutions to add valuable storage space to your room as well as give it a wonderful appearance. You may select a corner wall mount shelf or a mid-room one as per your preferences. There are some amazing metal shelves available that can provide a sleek look to your kitchen.  
2) Guest Bed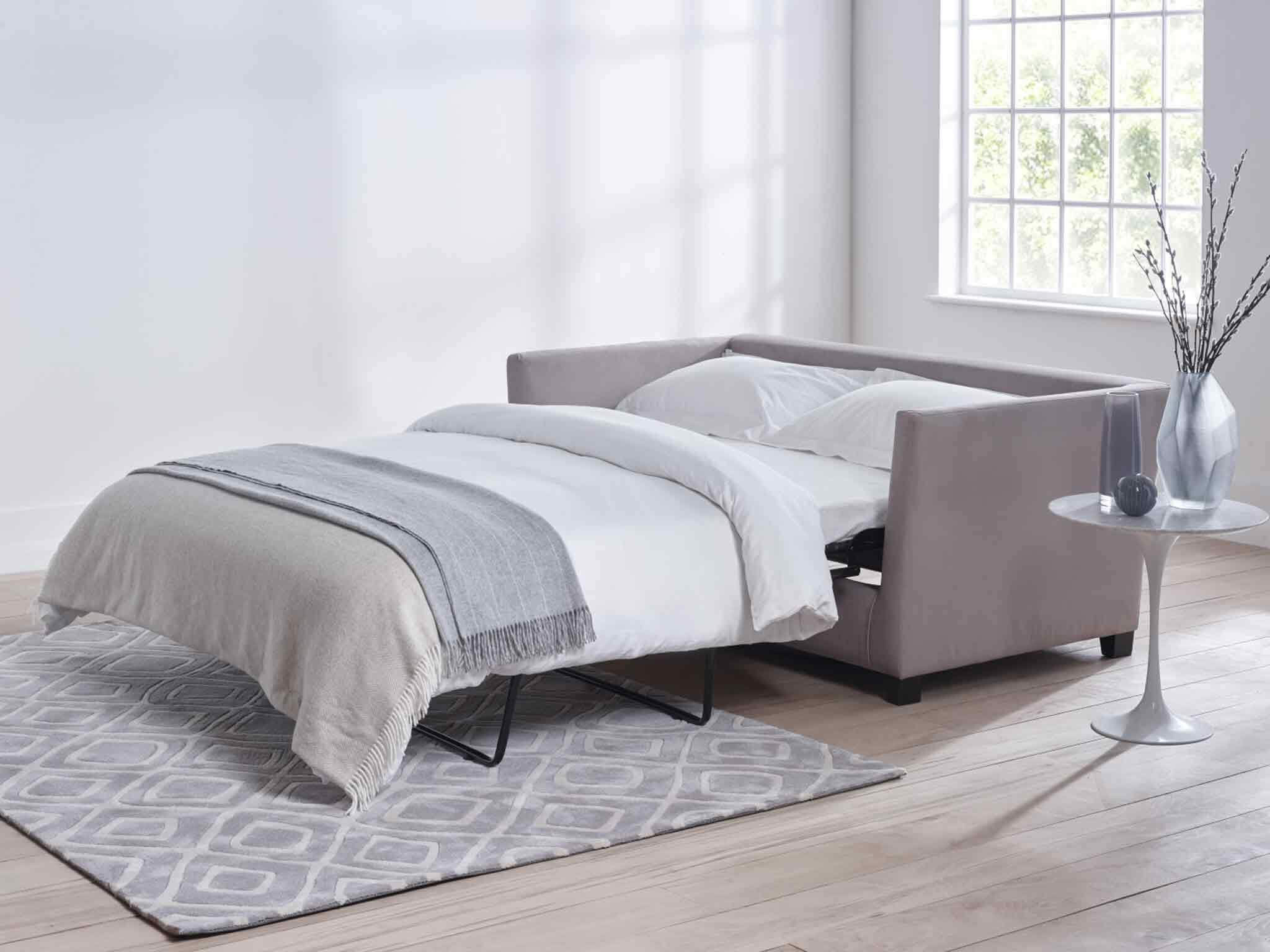 Source : kool-air.com
It is always easier to accommodate a family or guests when they come to stay with you by having a guest bed. There are varied kinds of guest beds available in the markets; like, sleeper sofas, rollaway beds on wheels, futons, and trundle beds. You can buy any as per your choice. However, for those who have space crunch, they should consider buying foldable beds that get attached to the walls. Wall mounted beds can not only save space, but even make your room look stylish. There are some beds that provide dual uses as once they are folded; they reveal a filling cabinet and a desk.
3) Bathroom Furniture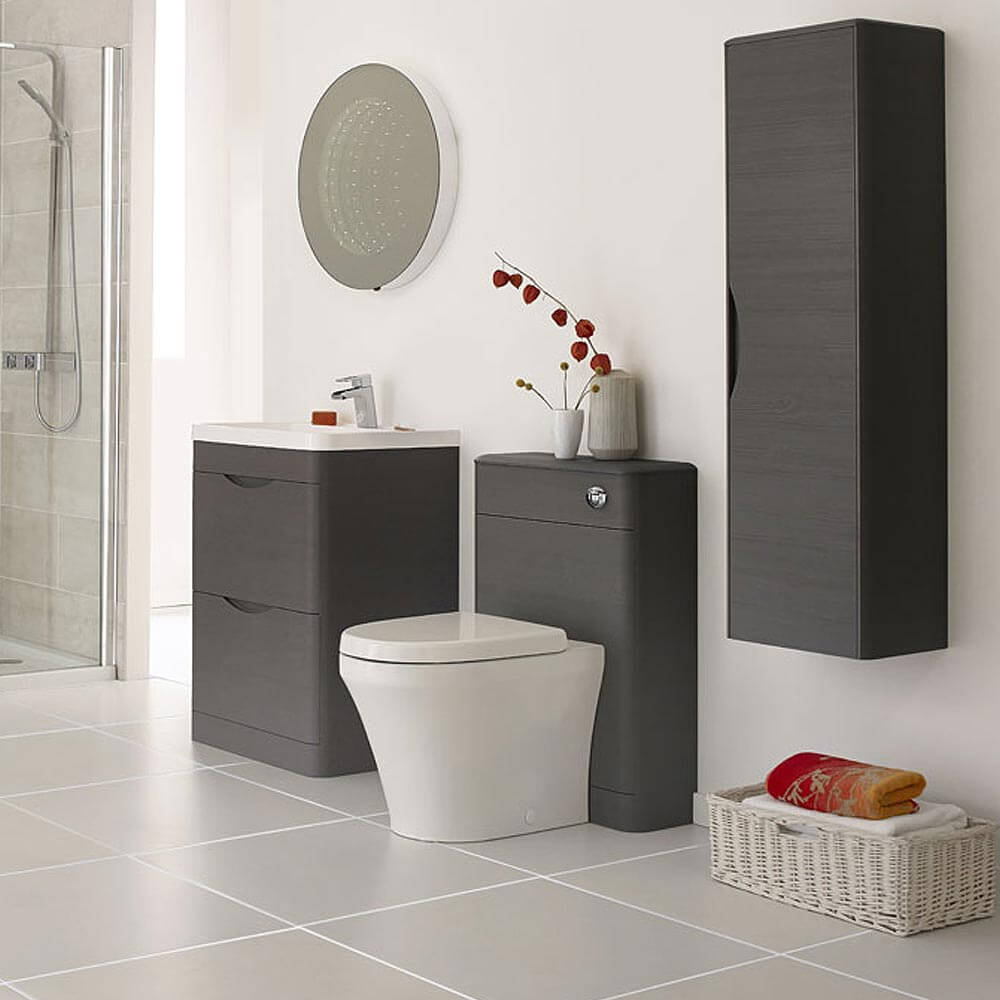 Source : images.victorianplumbing.co.uk
Wall mounted bathroom furniture makes the entire area look organized as well as clean. It provides more space in the bathroom; thus, make it look bigger. Wall mounted cabinets and washstands should be purchased with the same adorning finish of the tiles and paint so that it gives a consistent look to the bathroom. Or, if you like glasses or mirror everyone in your bathroom, then you can select some beautiful glass shelves. Thus, you can make your bathroom elegant as well as functional for families of all sizes.
What Else Can Be Wall Mounted?
4) TV Wall Mounts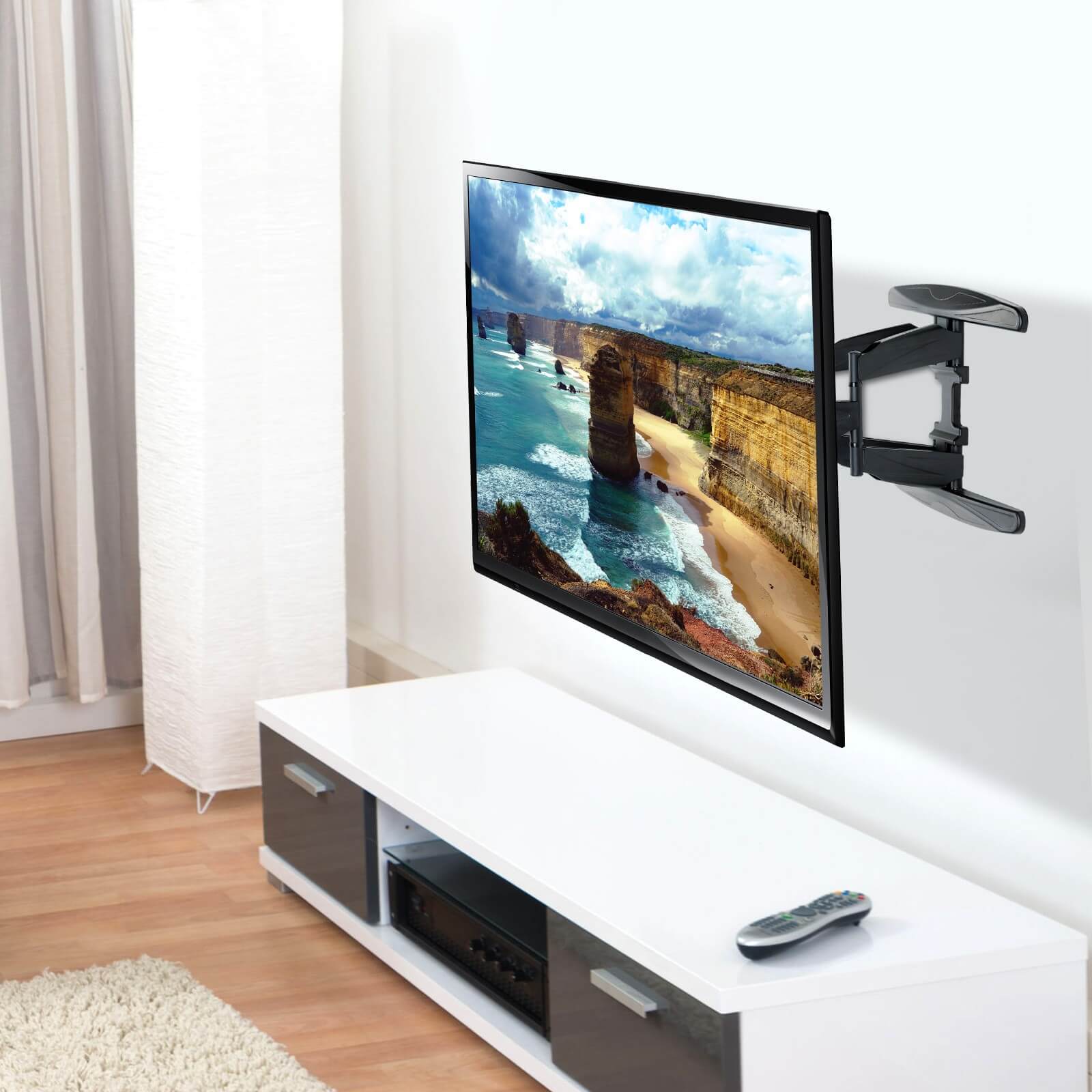 Source : selby.com.au
Whether you are buying a stylish Plasma TV or LCD TV, buying a special wall mount cabinet would enhance its beauty considerably. You can either select a rotating wall mount or pick the one that installs on the wall. There are some stylish choices available for TV wall mounts and you are surely going to get spoilt for choice!
5) Baby Changing Table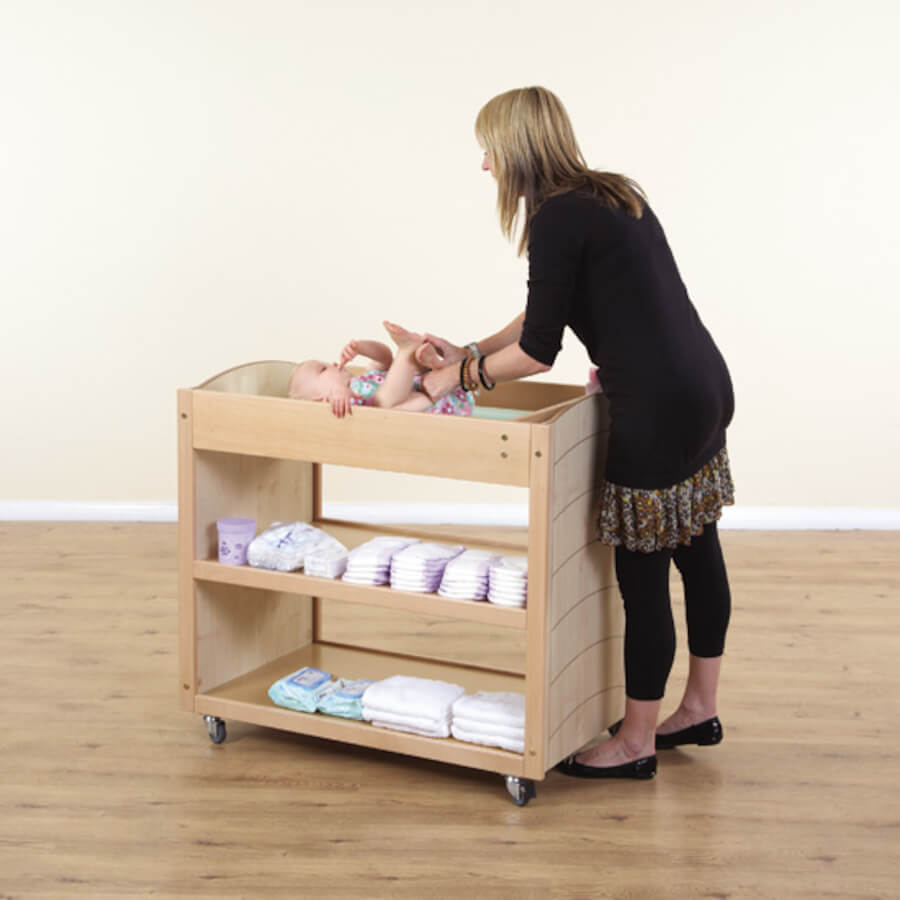 Source : tts-group.co.uk
A wall mounted baby changing table can be a life saver for changing your baby's diapers. These are super-convenient tables that have liners, which make it hygienic for usage. There are straps attached on the table that can keep the baby in place while changing the diapers. Ensure that you install it at a place so that you do not have to bend for changing your baby.
Important Tips That You Should Keep In Mind While Buying Wall-Mounted Furniture:
There are varied sorts of panels, drawers, beds, desks, etc. available in the markets. Selecting the best one among them will certainly be a daunting task. You should always check all possibilities in your home and then pick the finest one for yourself. Some important factors that you should keep in mind are whether to buy steel, plastic, wood, or any other material. Also, whether the doors have side panels or are sliding has to be decided prior to placing an order.

Always check if the wall mounted furniture will require high cost maintenance in the coming years. For obvious reasons; you would want your piece of furniture to be extremely durable so that it can be used for several years.

Nowadays, there are many wall mount cabinets that have attractive inbuilt lighting systems. Different colored lights enhance the overall look of the wall mount, especially when it has two way sliding doors. You can even consider having mirrored back panels on cabinets that showcase beautiful antiques and treasure art.  

If you are on an extremely tight budget then you can consider building customized wall mount furniture for your home. The main benefit of DIY furniture is that it can be tailor-made depending on the space available in your room. Ensure that you have already purchased good quality wood and some important tools like hammer drill, screws, nails, screwdrivers, etc. for mounting the furniture. Always choose the

best hammer drill

and other tools for usage as it is going to be a one-time investment.
To conclude, space has always been a problem for all! This is the reason; interior designers have created foldable and wall mounted furniture. So, take advantage of their creation and make your home spacious as well as sleek by buying varied wall mounted furniture.