3 Simple Ways To Update Your Bathroom
221 views
Using an old, 20th century bathroom may not only be bland and boring, but it will also be costly if you consider some aspects like using high flow faucets. For example, if it still has those old high-flow rate faucets and showerheads, you could be paying a pretty penny for the water bill every month. Updating and making sure that your bathroom stays up to date all the time ensures that you save money, a lot of it. It is not very hard to modernize bathroom design as you will see here.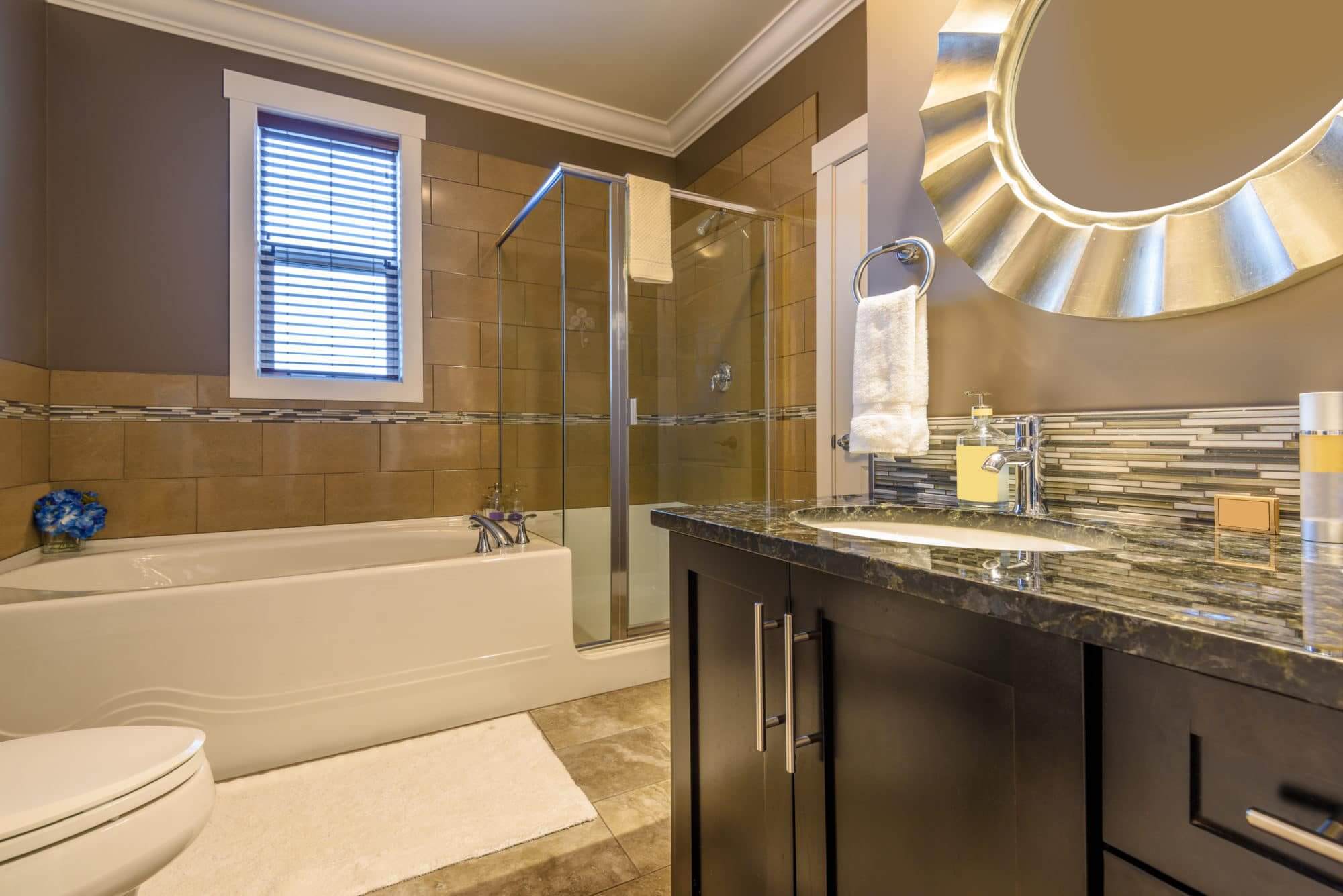 Source : sierraremodeling.com
Update All The Bathroom Fixtures
Most of them are either big or designed to be capturing to the eye, or both. These are not too expensive to buy as you will see, and anyway once you have identified what you need, you can order online. Bathroom fixtures are updated every time, and they keep looking better. Thus, when you change them, you will see quite an improved look in the bathroom. Lighting fixtures should be updated too to match the faucets and other fixtures.
As you buy the fixtures, always have the idea of saving money at the back of your mind. Now that the opportunity is here, you should change the high flow rate faucets and showerheads to the low flow ones. They look good, and they save you money at the same time. Look for fixtures whose flow rate starts at 2.5 gallons per minute and below.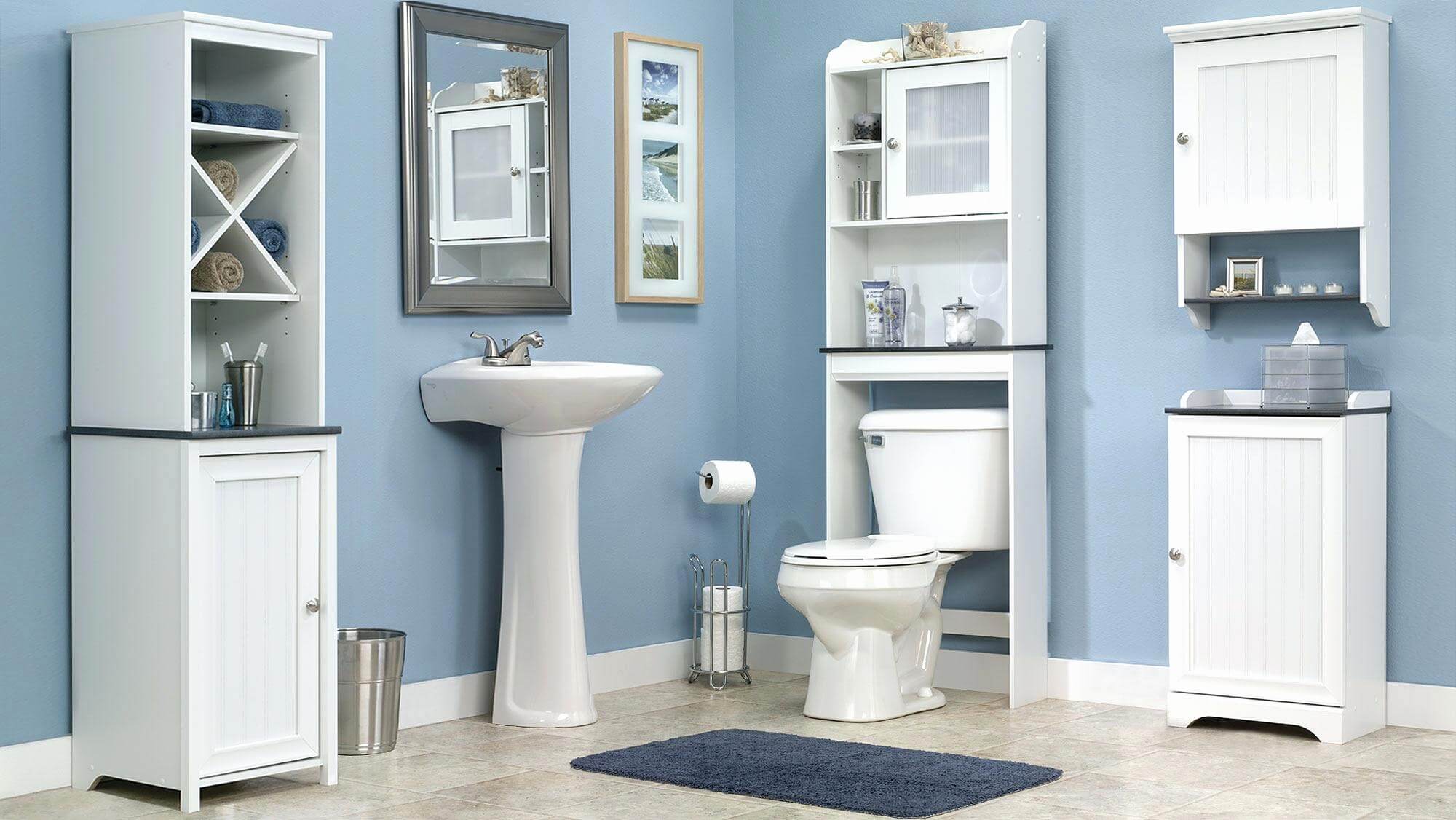 Source : sierraremodeling.com
Get Rid Of All The Clutter
This is very important because no matter how modern a bathroom looks, as long as there is clutter, it will not look good at all. Find out what has been lying around unused for some time and get rid of it. Whether you have a big or small bathroom, saving as much space as possible is always advisable. One of the ways that you can get rid of clutter is to incorporate freestanding storage in the bathroom and then arrange items in it meticulously.
If you have space to spare, you can also add a few hooks at certain places on the walls, where you can hang some items. Just remember not to fix too many hooks. Adding a standalone cabinet for storing folded/rolled towels adds a magical touch to the bathroom.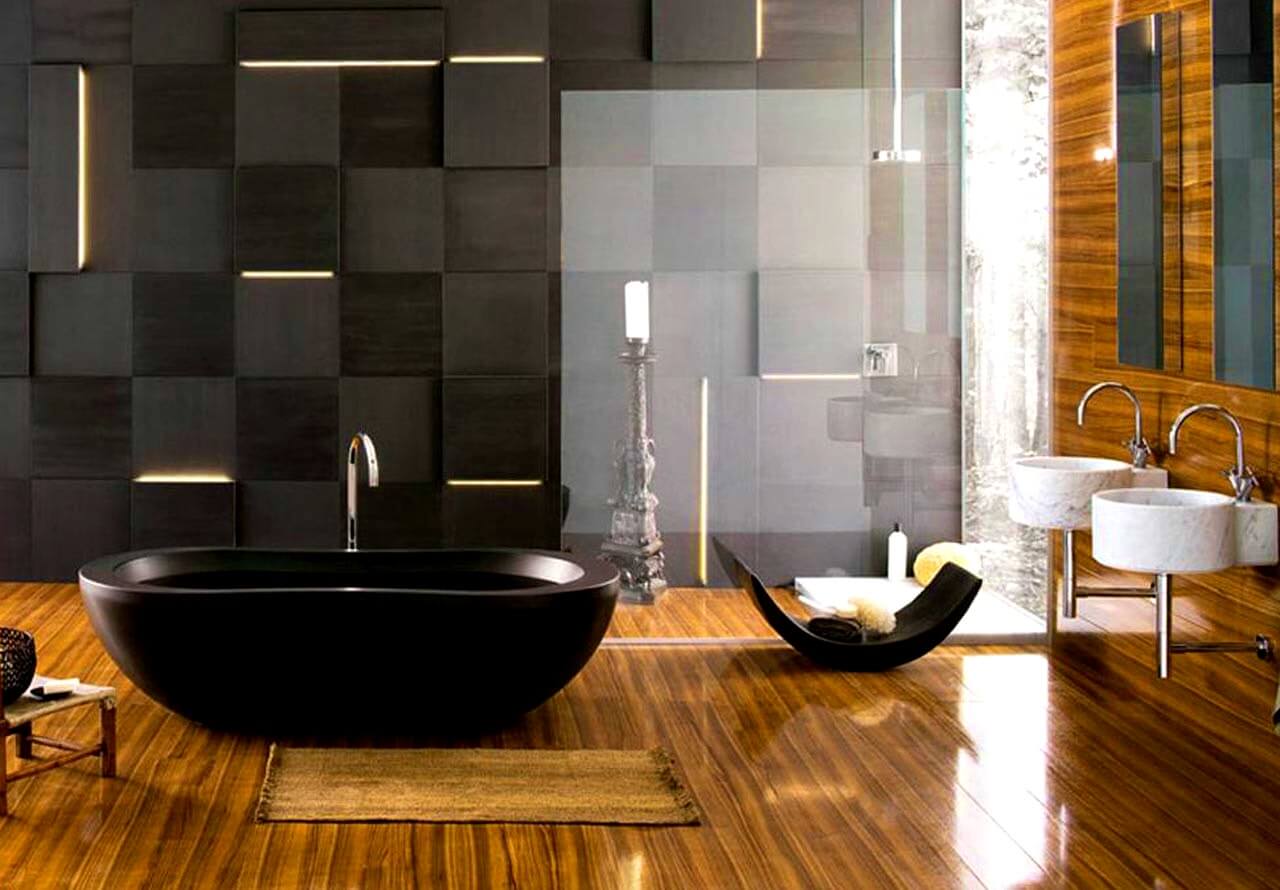 Source : qoolie.com
Coordinate The Color Accents
If the bathroom space is small, then what you really want is to match all the colors and accents as much as possible. Avoid even the simplest contrasts as they could look seriously out of place, confused and chaotic. Even if you have a big bathroom, you still should coordinate the accents because of the awesome effect. You do not have to make the bathroom one uniform color.
You can just match the cabinet doors to the tiles, the faucets and the lighting fixtures and so on. It is the simple things that make all the difference. You can also match the color of the shower curtain with the paint on the walls. Once in a while, give the walls a fresh coat of paint for a better effect. New coat of paint gives any bathroom a new leash of life.
Conclusion
These are just a few easy ways you can update your bathroom. If you are looking to have gorgeous looking interiors, you should consider hiring a professional interior designer to do the job. You are from Los Angeles, you can check out interior design firms Los Angeles. If you are more specifically from Santa Monica California. You should hire one of the most renowned Santa Monica interior design firms. Going for professionals can surely ensure you get the best designs. Based on your given budget, requirements and so on.