Bathroom Beauty – 6 Elegant Ways to Reshape Your Bathroom's Decor
213 views
It's where you start and end your day. Where you go from night to day, and where you give yourself those pep-talks in the mirror. The bathroom is one of the most important rooms in the home, and yet we think of it last when it comes to decorating and reshaping. Forget what you think you know about your bathroom, and invest in these 6 value-add features and fittings that will make it a room that you can be proud of, and even enjoy being inside it.
Don't Shy Away From Light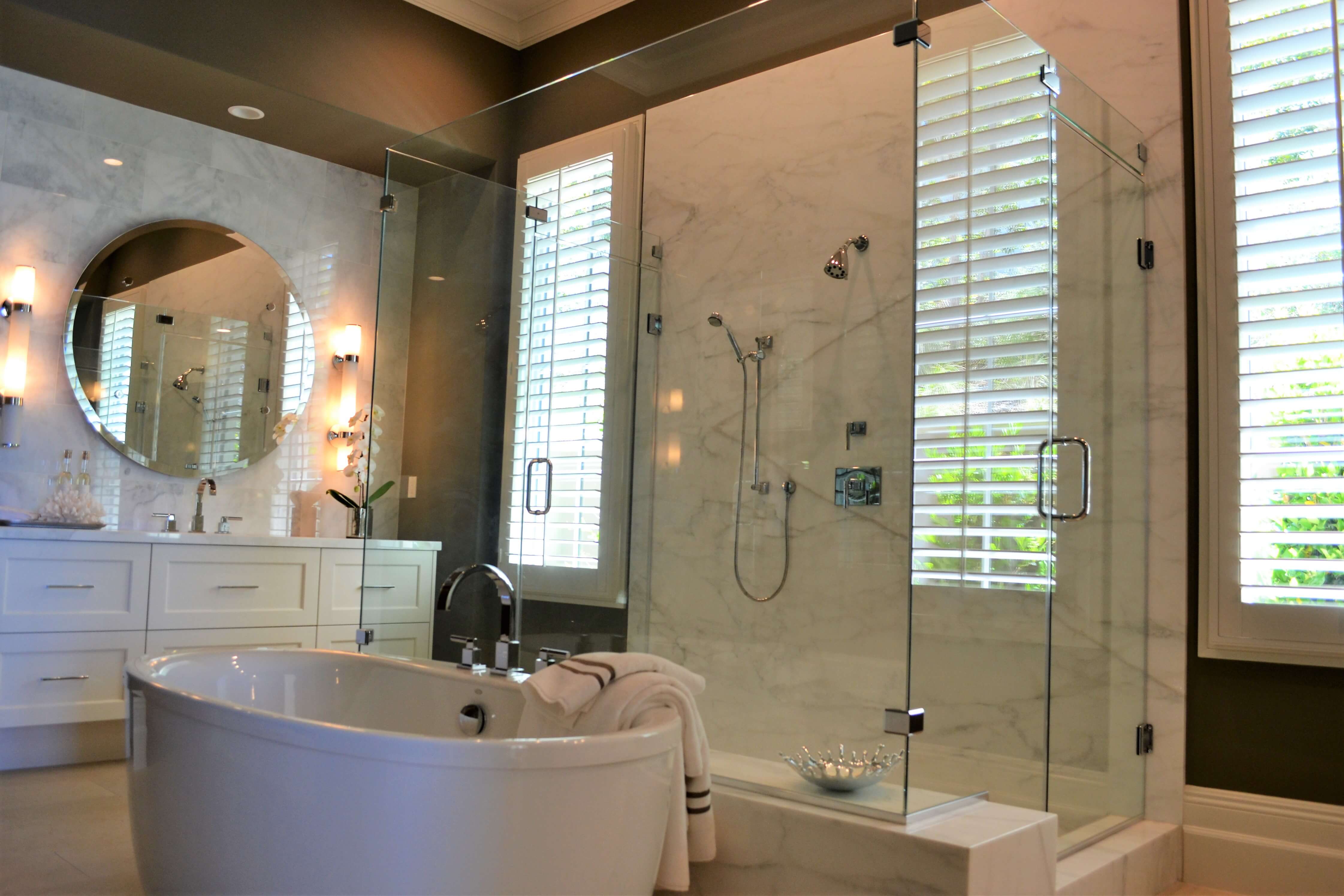 Source : dh8yunt6exsrz.cloudfront.net
We get caught up into thinking the bathroom is a hidden room that we cut off from the outside and inside of the house. Why? A quick way to add some elegance to your bathroom is through natural light and the right fitting to highlight that light. Adorning your windows with plantation shutters will take your bathroom design from last to luxe and they actually yield as little or as much privacy as the you wish. Plantation shutters are a head-tuner in any room, but they will be most valued in the bathroom as they filter large amounts of light so that your bathroom is well-lit with no need for fluorescent lights, which are all too common in the bathroom.
Green It Up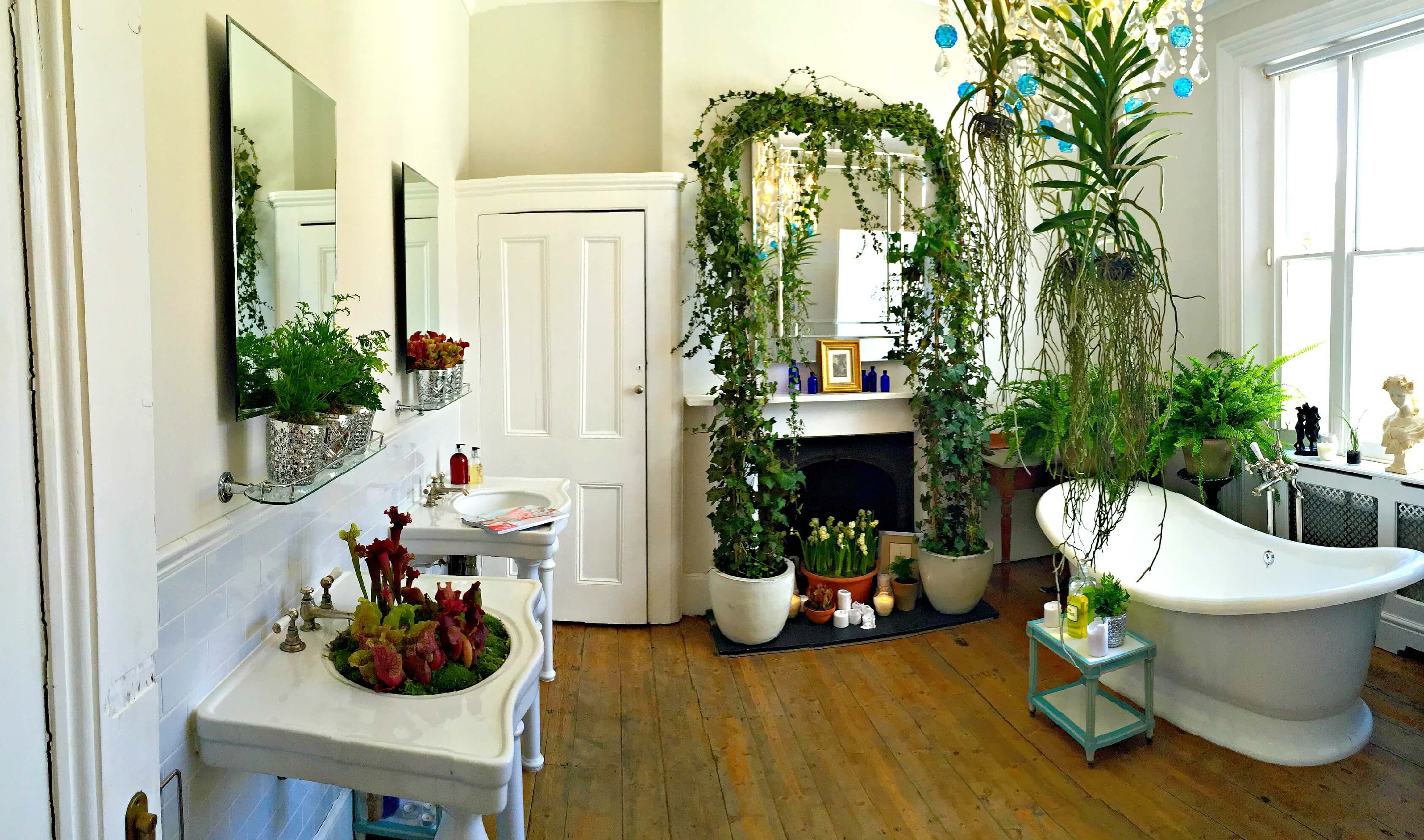 Source : awifeonline.com
Plants provide any space clean oxygen, and if that's not something you should strive for in the bathroom – we aren't sure what is. They also look great, and are an easy way to make the space look looked after and design-led. If you are a flower person, I am sorry to say that they may not last long here unless your bathroom has large amounts of natural light. Ferns, vines and succulents are going to be the low-maintenance option for your bathroom. Choose some funky pots that tie in with your space to make them pop even more.
Rethink the colours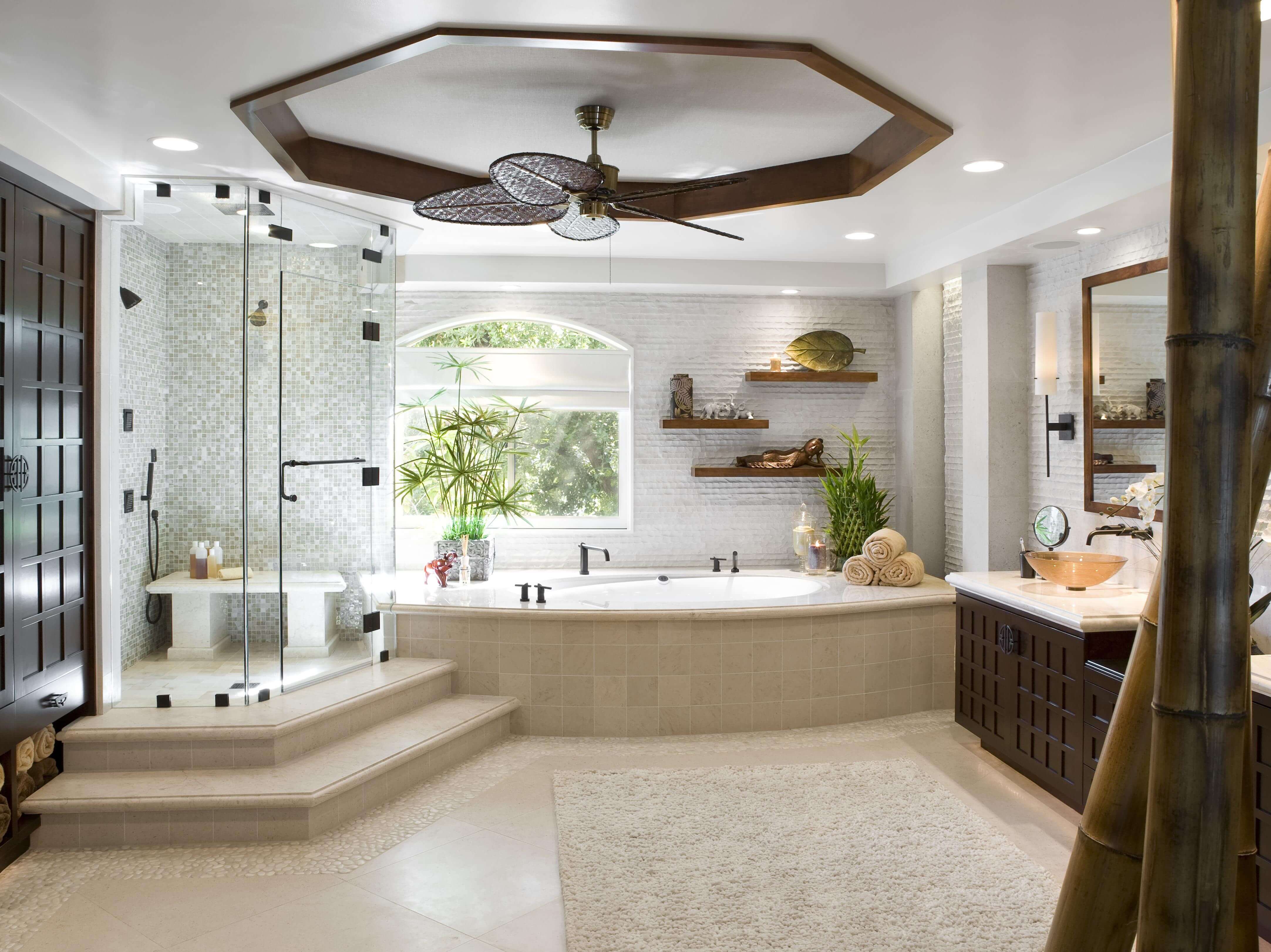 Source : racedaydomination.com
Far be it from anyone to tell you what colours you should wake up with in the morning. But there are more optimal tones that will make your bathroom more liveable, and give you an easier transition in the morning. Stay aways from bright colours – they won't work at every hour of the day, nor every season of the year. Whites are an obvious colour for the bathroom, mainly because they expand the space, it ties in with the fittings, and it speaks to that cleanliness vibe you want to feel when you are in the bathroom. Dark towels and soaps always play nicely against the white, and these will be your friend if you are one to use makeup and fake tan – it hides a multitude of sins.
Textures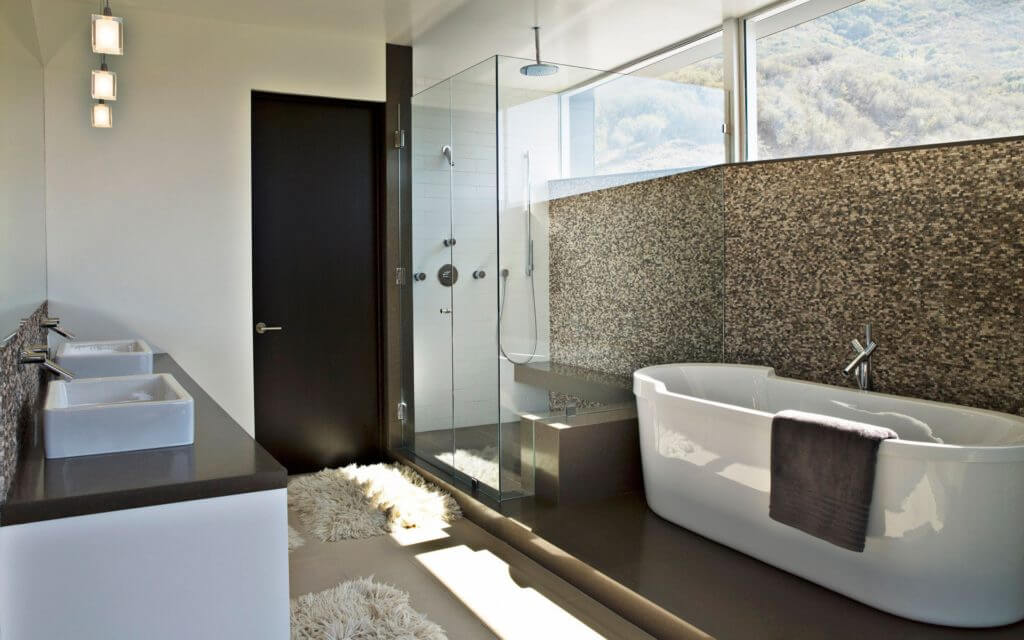 Source : linkcrafter.com
Are you someone that just buys what you like and makes it work regardless? Well this mentality might not get you an elegant looking bathroom. A bamboo bin, a porcelain soap dish and plastic pot plant – not a harmonious bathroom. Take your time in selecting the right textures for your bathroom and make sure they look more like a collection, rather than a collection of items you used without any thought.
Make It Sparkle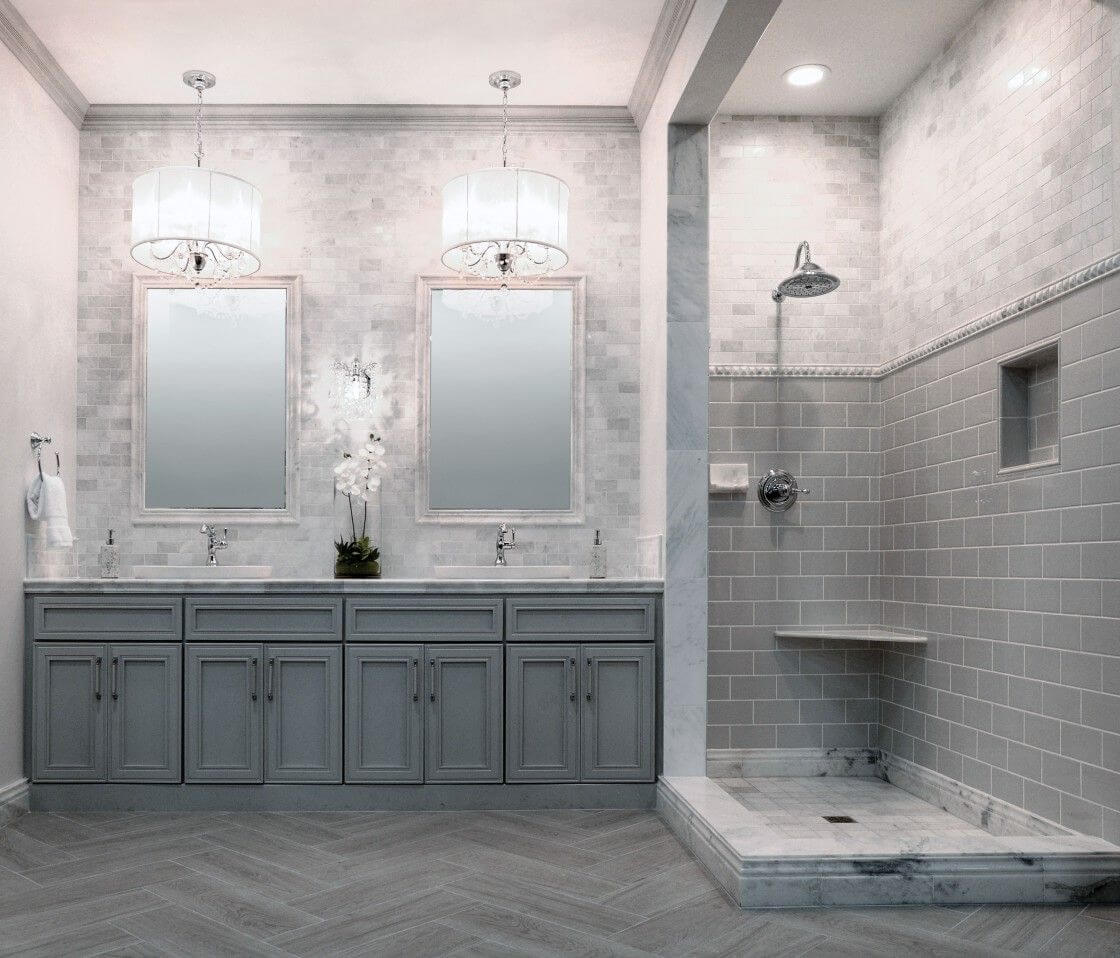 Source : i.pinimg.com
Is polishing your metal fixtures a part of your weekend clean? Potentially not. Polishing your sink and shower faucets, draw handles, toilet roll and towel rack can make a huge difference to how your bathroom looks. It also tells your guests that you are conscious and appreciative of the finer things in life, and that your cleaning regime goes far beyond a toilet clean on every other Sunday. There are lots of affordable metal cleaning solutions out there, and even a few home remedies that you can make yourself.
Scent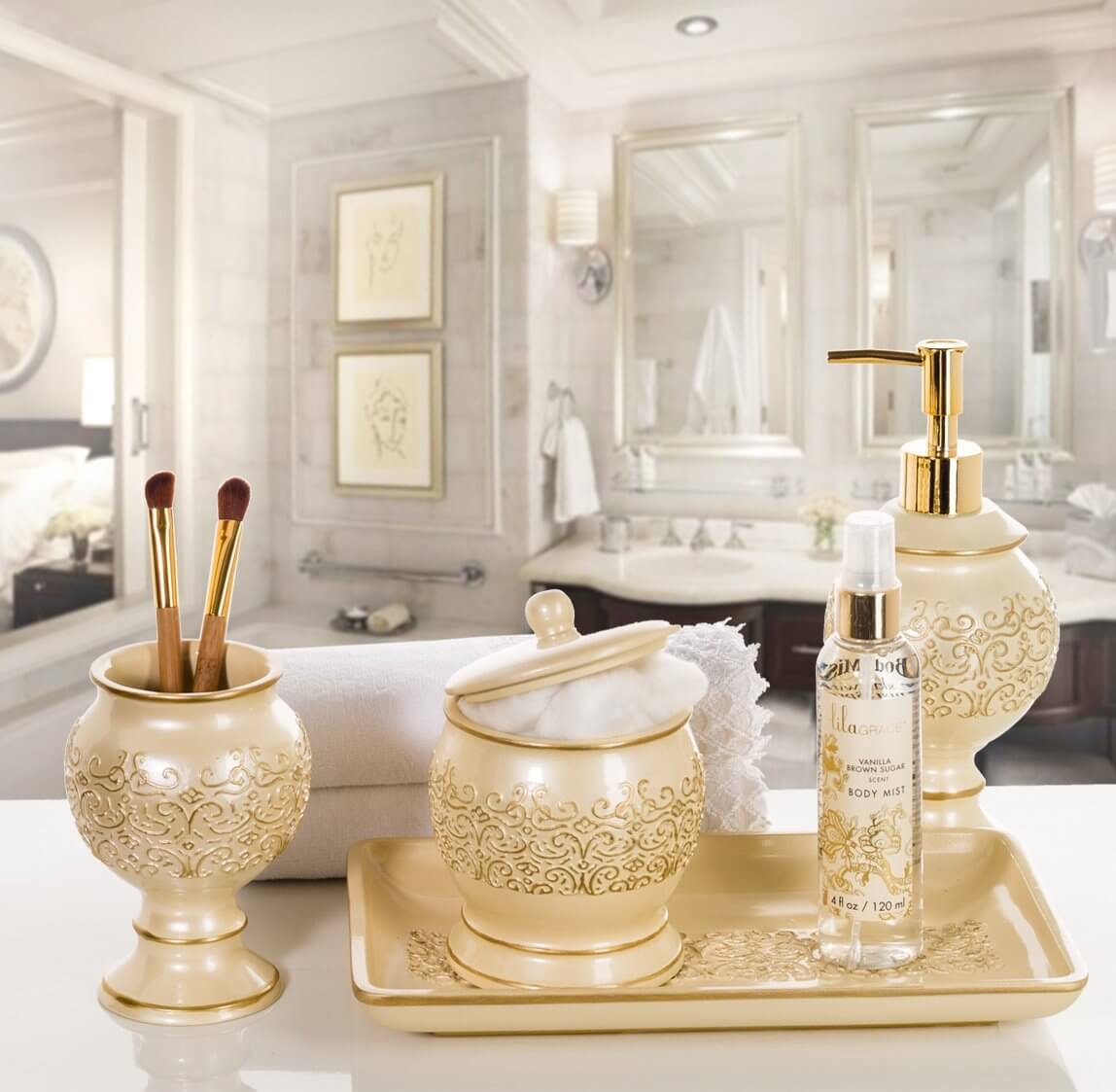 Source : awifeonline.com
Scent is, unfortunately, one of the quickest things to identify in a bathroom. But if you arm your bathroom with the right items – you can play this as a strength. The most tried and true way to control scent is with air freshener – but they don't look too elegance now do they? Invest in a home perfume and leave it by the sink to prompt guests to use, and always remember to spray a spritz or two before your guests arrive to your home.
The bathroom doesn't need to be a place that gets the 'close enough is good enough' treatment. Make is a space that will actually highlight your home, and give your guests an insight into how you live your life. Start with the basics and build on what works.