Why You Should Hire A Landscape Designer For Your Home Project
121 views
One's home should be one's castle, and what castle would be complete without castle grounds? There's nothing that bespeaks tranquility, reflection, and beauty quite like a natural setting, and if your home or business has ample outdoor space, you have the ideal opportunity to customize it to suit your needs.
When it comes to creating the perfect outdoor space, a landscape designer is essential for the planning process. Landscape designers have the skills, know-how and experience to transform your property into the most relaxing, cost effective, attractive, enjoyable environment it can possibly be.
This article will highlight the history of landscape development and give you some ideas about how a landscape designer can help you create the outdoor space of your dreams.
What does a landscape designer do?
In short, a landscape designer is a person who creates aesthetically pleasing functional outdoor spaces for a business or homeowner. It is a landscape designer's job to figure out how to look at the preexisting conditions of a space and figure out how to turn it into what the client is has in mind.
They plan where walkways, trees, and flowers should go while factoring in the garden's natural features, like the angle of the sun, the plants native to the region, and the type of soil needed. This requires good communication skills, planning abilities, and extensive architectural and botanical knowledge.
Why is finding a landscape designer for hire the best route to take?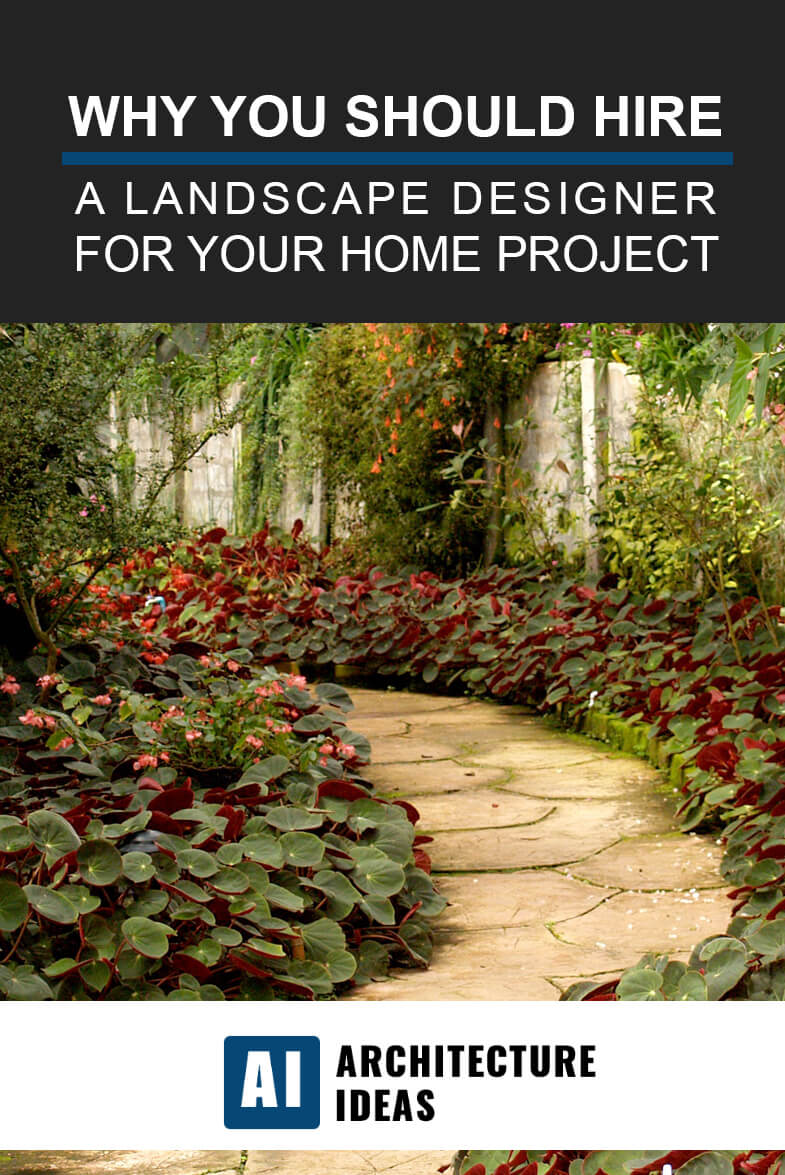 Of course, you don't really need a landscape "designer" to do all this? Right? Wrong; if you think "landscape designer" is just a fancy word for gardener, there are a lot of benefits of hiring a landscape designer that you may not realize.
Firstly, landscape architects can increase your home's value. Hiring a landscape designer can not only improve your garden, but help to extend your living space. Studies show that home values can increase by up to 15% after a landscape architect makes improvements.
Landscape architects also know where to put trees in order to decrease energy bills. Putting trees and shrubs in certain places can reduce cooling and heating bills. A landscape designer knows about efficient plant placement.
However, most importantly, landscape designers need to have a plan. To them, your garden is not just a garden, but a system. They look at your garden from a big picture perspective, and assess obstacles and possibilities to achieve the most efficient, attractive end with a vision of the whole project in mind.
Where can you find a landscape designer or company?
So now that you've decided that a landscape designer is the way to go, you need to think about actually finding the right one. How do you know which firm is the best for your vision?
Perhaps, the first thing you should focus on is what that vision is. Are you looking to create a play area for your children, space for entertaining, or are you just looking to improve the look of your home? Start checking out websites and catalogues to get ideas of what you want for the finished product.
Then draw up a budget. A good guideline for deciding how much you want to spend on your space is by determining 5% to 10% of what your home is worth. It may seem high, but according to Research by Virginia Tech, this will more than payoff as the value of your home accumulates.
After that, it all comes down to finding Mr. (or Mrs.) Right. Firm Finder is a good place to start. There you can find a list of certified reputable landscapers in your area. When you call these agencies or individuals, don't be afraid to ask questions.
Feel free to ask for references from a client who have had work similar to what you're looking for done and find someone that you feel you can trust and is capable of doing the work you require.
Is there a difference between working with a landscape designer or a company?
While a landscape designer takes care of the planning phase of your product, the contractors are the ones who do the muscle work. This includes the stone laying, the fire pits, the BBQ areas, all the heavy lifting.
Although some landscape designers handle only the planning parts, others help see the project through to the end, hiring and director contractors. The designers who only plan don't require insurance or bonding, which makes hiring them slightly cheaper.
Homeowners should usually be prepared to spend between 10% to 20% on the cost of supervision, on top of the cost of materials and contracting services. Landscaping firms and companies are more likely to provide a package deal, and often try to undersell their competitors by offering discounted rates; some even offer their design services for free.
However, while these deals can seem attractive, beware of markup rates added at the end sending the final price sky high.
Working with an individual can help to provide the peace of mind of knowing your landscape designer is working with your best interests at heart.
The History of Landscape Design: Landscape Designers To Know
So, how did the concept of landscape design develop? Were people throughout history simply looking for ways to increase the values of their houses?  Here is an in depth look at some of the bigger contributions that put landscape design on the map, and put a lot of the most beautiful and important landscapes on the map as well.
Andre Le Norte (1613-1700)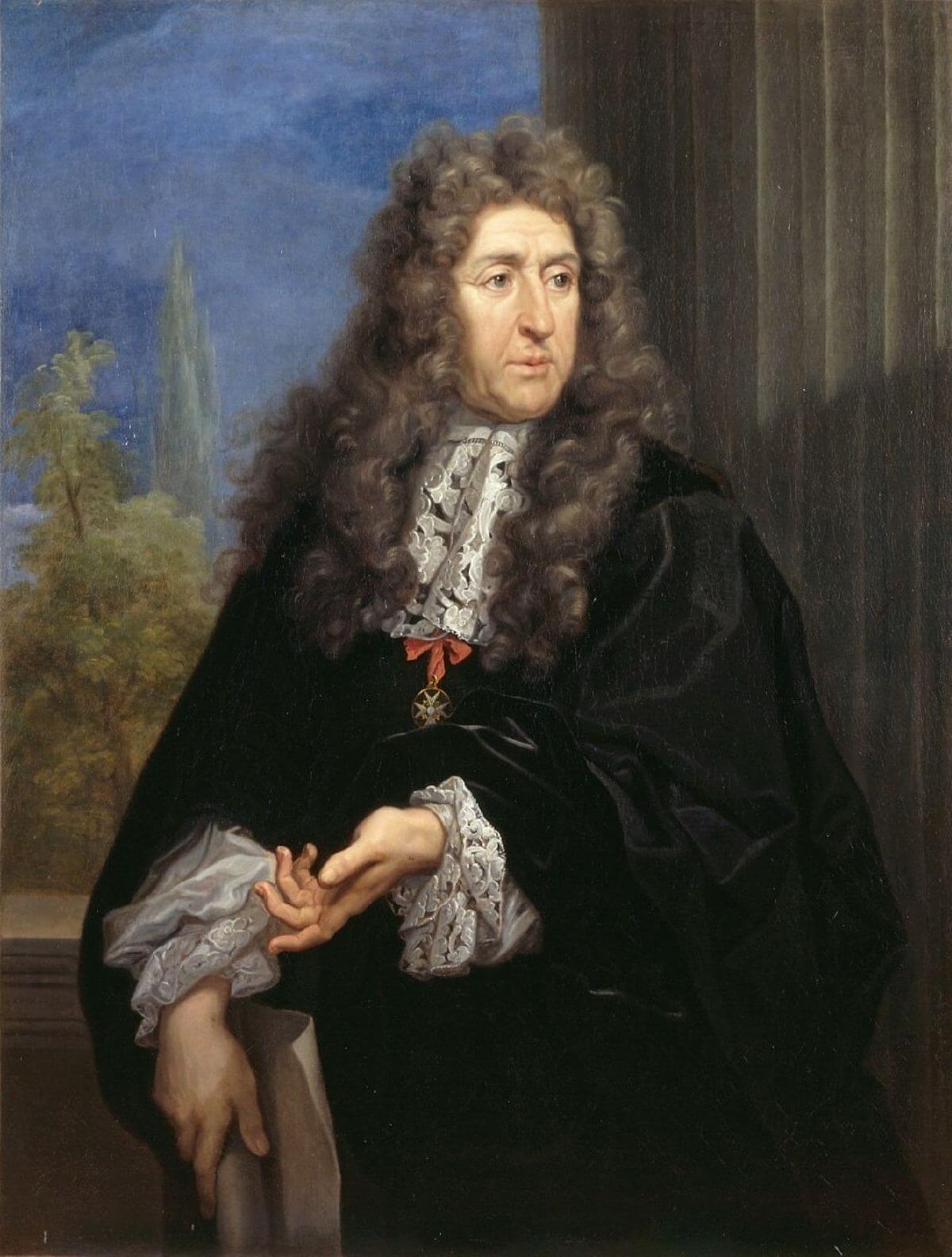 Source : wikimedia.org
Growing up as the child of gardeners in a French court, it didn't take too much of a stretch for Andre Le Norte to find his "roots" in gardening. He grew up to become the private gardener to several French lords, including the king himself. When King Louis XIV, saw Le Norte's incredible work, he hired him to work on his own garden and restore the Garden of Versailles. The work Le Norte did there, as well as his Garden of Vaux-le-Vicomte remain among his most iconic to this day.
Lancelot "Capability" Brown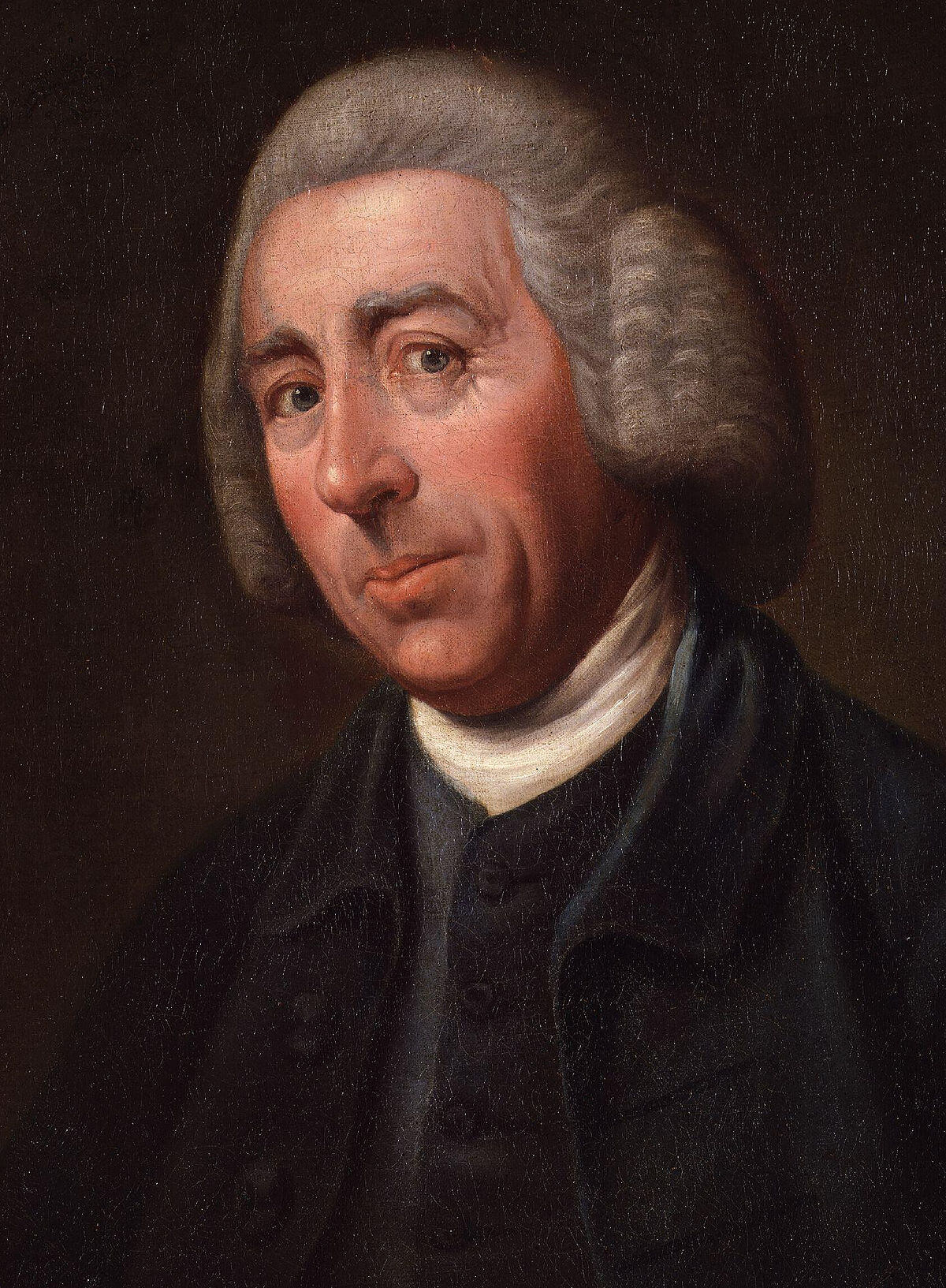 Source : wikimedia.org
While today the name Lancelot "Capability" Brown might sound more like a name of a rap star than a garden designer, it is in fact the name of one of the most influential garden designers of all time. Given the nickname Capability, due to his obvious capability with landscapes, Brown followed the a naturalistic style rather than using the more elaborate features that had come to characterize that time period. This style  eventually gave rise to the modern English Garden, and many of his gardens, including Kew Garden, Blenheim Place, and Chatsworth House, still remain today.
Peter Joseph Lenn (1789-1866)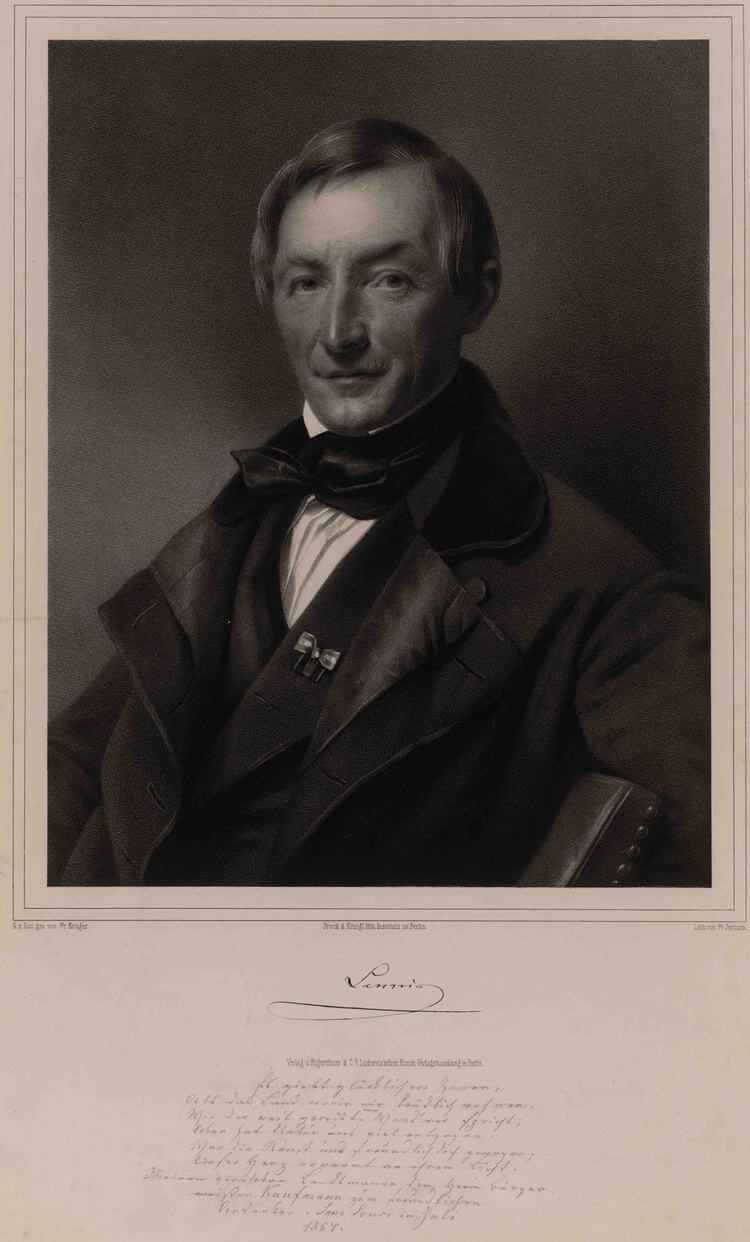 Source : alchetron.com
Born to a Prussian gardening family, Peter Lenn learned from the big names in garden design to become a plant expert. While his works include the Park Klosterberge in Madjur, which is one of Germany's first major parks, he is most celebrated for his major redesigns of the park at Sanssouci  in Pottsdam and the Tiergarten in Berlin.
Frederick Law Olmstead (1822-1903)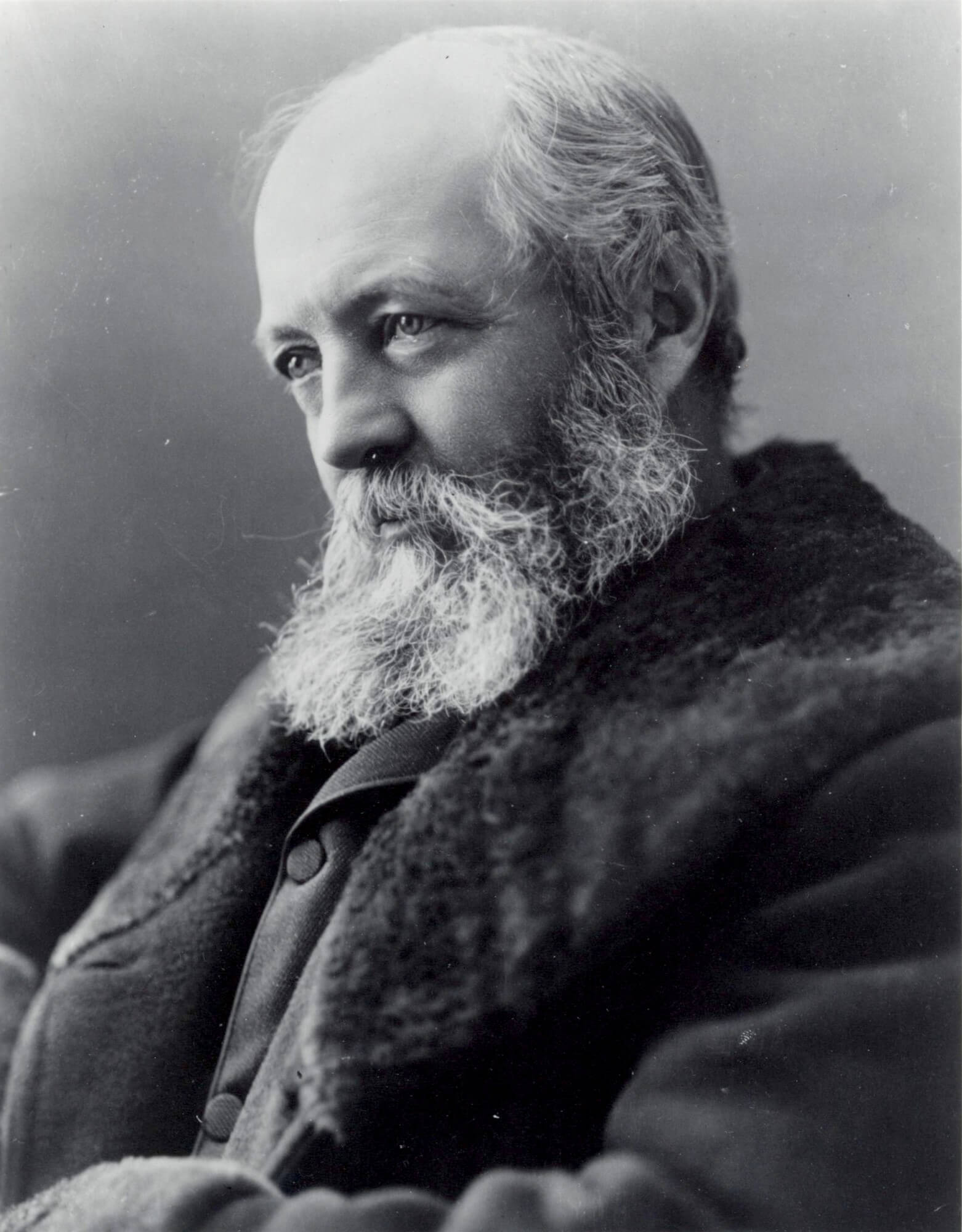 Source : s3.amazonaws.com
While most of us would have done a mic-drop after he or she helped to design New York's Central Park, most of us are not Frank Law Olmstead. After his extensive studies of journalism and engineering, Olmstead went on to help create the Niagara Reservation in association with Calvert Vaux, and worked in several university campuses as well as on the grounds of the US Capitol.
Thomas Church (1902- 1978)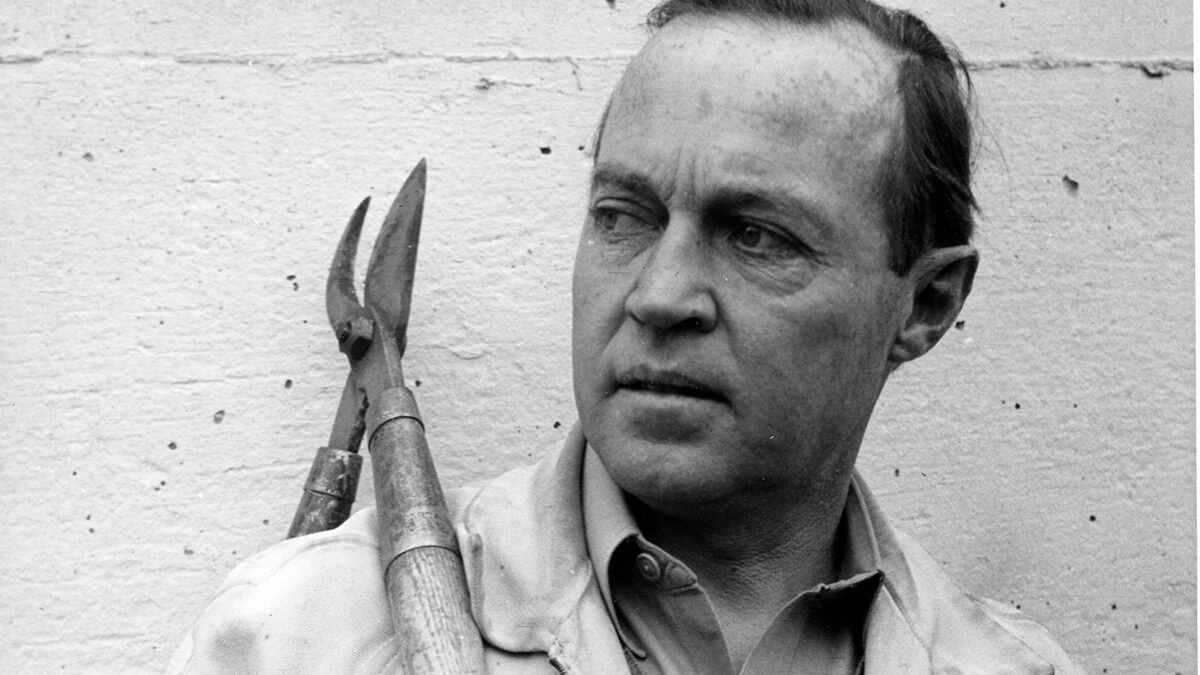 Source : tclf.org
As the first American on our list, it might be accurate to say that Thomas Church "Americanized" landscape design. Either way, he certainly modernized it. Church was the first to introduce abstract concepts into his designs using four design principles: he thought of the garden as part of the whole house, with the garden as the proverbial "spare room," he focused on utility as well as beauty, he believed in simplicity, and he connected the space he was using to its surroundings. Donnell's most iconic work is Donnell Gardens, and he is often credited with inspiring a whole new generation of modern garden design.
Learning to do landscape design on your own
So why not roll up your sleeves and give it the old DIY approach? You're handy, you've got a good eye. What does a landscape designer have that you don't? While, you're obviously avoiding a lot of up front fees, you may be making up for them in the amount of grief you're going to have to deal with, and even perhaps a lower return on your investment.
If you have a small job, a DIY may be preferable. You can get ideas from the internet, or even family members and the outcome can be very rewarding. If you love gardening and have few time constraints, it can be a healthy way to occupy your time and even a way to get in your recommended daily exercise allowance. There are a ton of DIY Backyard ideas and creative home projects you can find online for examples. Pinterest is another great resource for visual ideas without all the structured details.
However, if it the job gets big, you're going to be facing multiple trips to the nursery, hauling heavy equipment back and forth, and you may even have to hire a junk collector to remove all the debris left behind after the project.
On the other hand, professionals are skilled in the installation of equipment and know how to work with the elements of the landscape to fit your requirements. Professionals also have a good relationship with suppliers in the industry, which can help to cut costs on raw materials and can buy in bulk at wholesale prices.
Good landscaping professionals will shop around to get the best deals for their customers, and may even use three or four suppliers for one job. In addition, landscapers are hip.
They know all the latest trends in the industry and may be able to turn you on to innovations you never even heard of. In the end, a professional can have a big impact on resale values, and may be worth the extra upfront investment.
The Best Books To Get You Started With Your DIY Landscaping
However, if you're still up to the DIY challenge, you'll do best by doing a little research first. Here are some of the best books to start your landscaping education:
Better Homes and Gardens Step by Step Landscaping: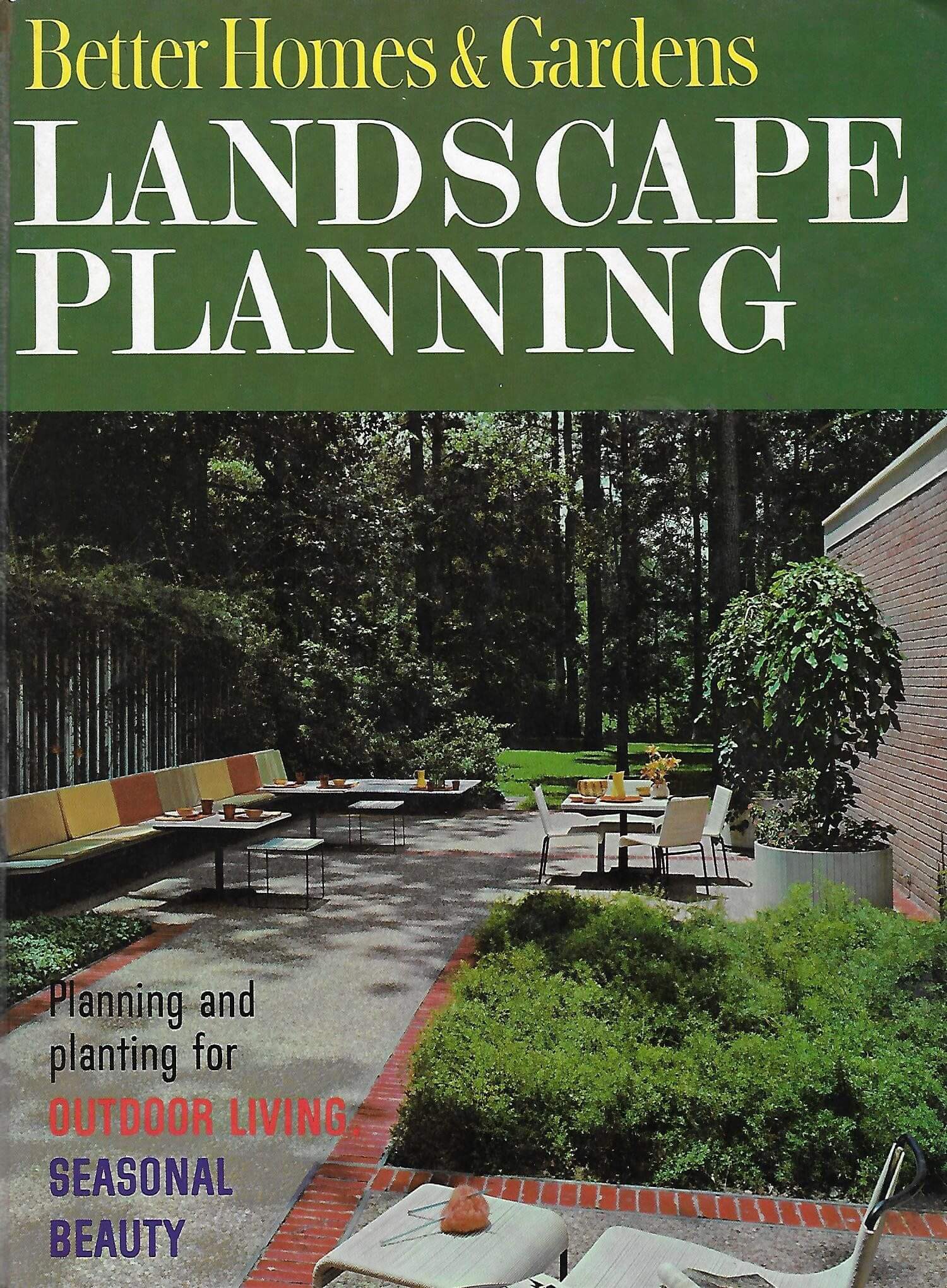 Source :i.pinimg.com
This 408 page book is full of over 700 photos with step by step directions to over 100 products. It also includes a full color plant encyclopedia so you can understand the landscape of your home.
Taylor's Master Guide to Landscaping by Rita Buchanan: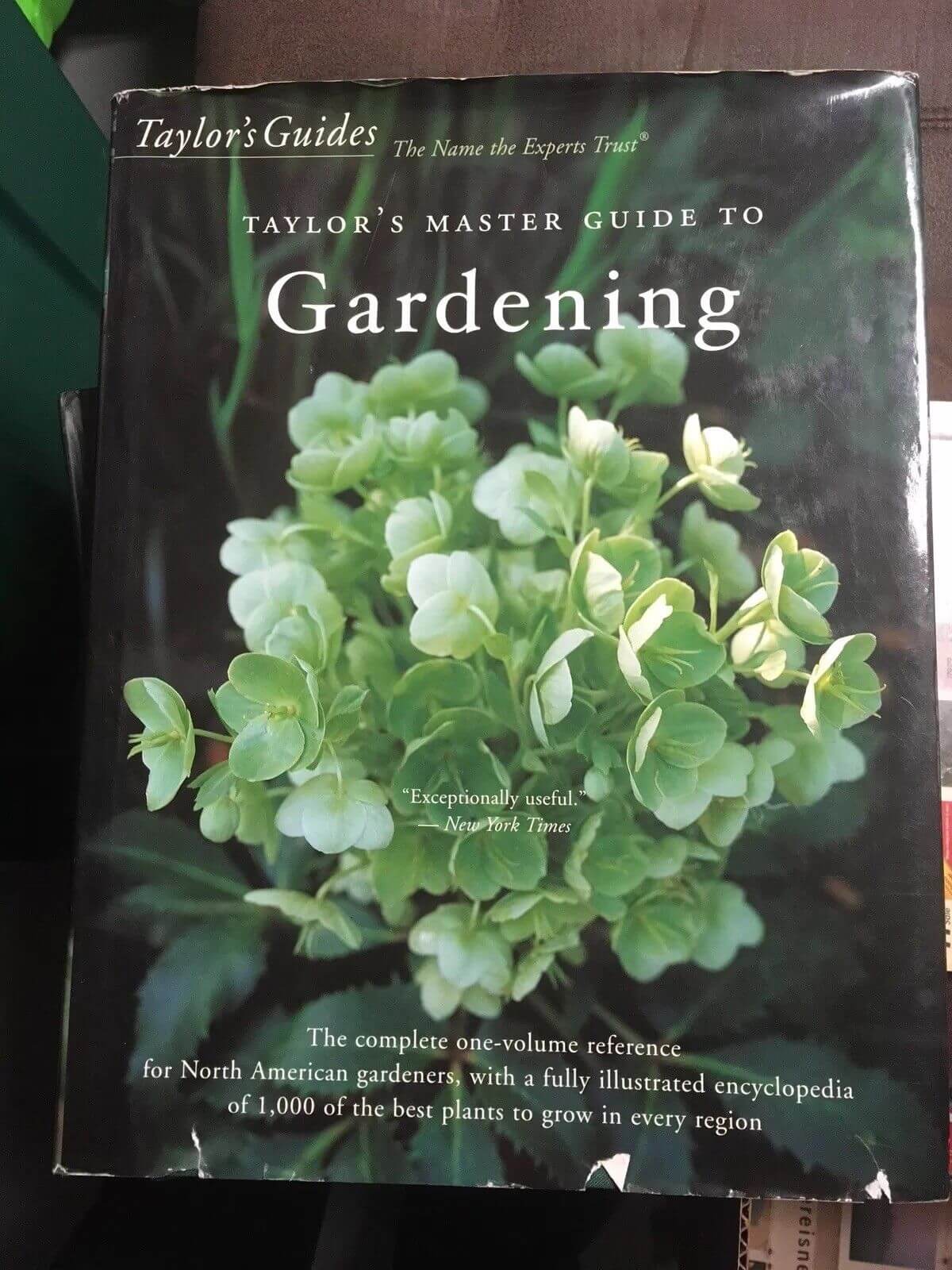 Source : ssli.ebayimg.com
This book is great for beginners as well as experts. It shows you how to choose the plants most suited to your climate and how to avoid common mistakes and ensure growth, and gives an in depth look at creating walks, steps, fences and hedges, to help you create your ideal outdoor living space.
The Living Landscape: Designing for Beauty and Biodiversity in the Home Garden by Rick Darke: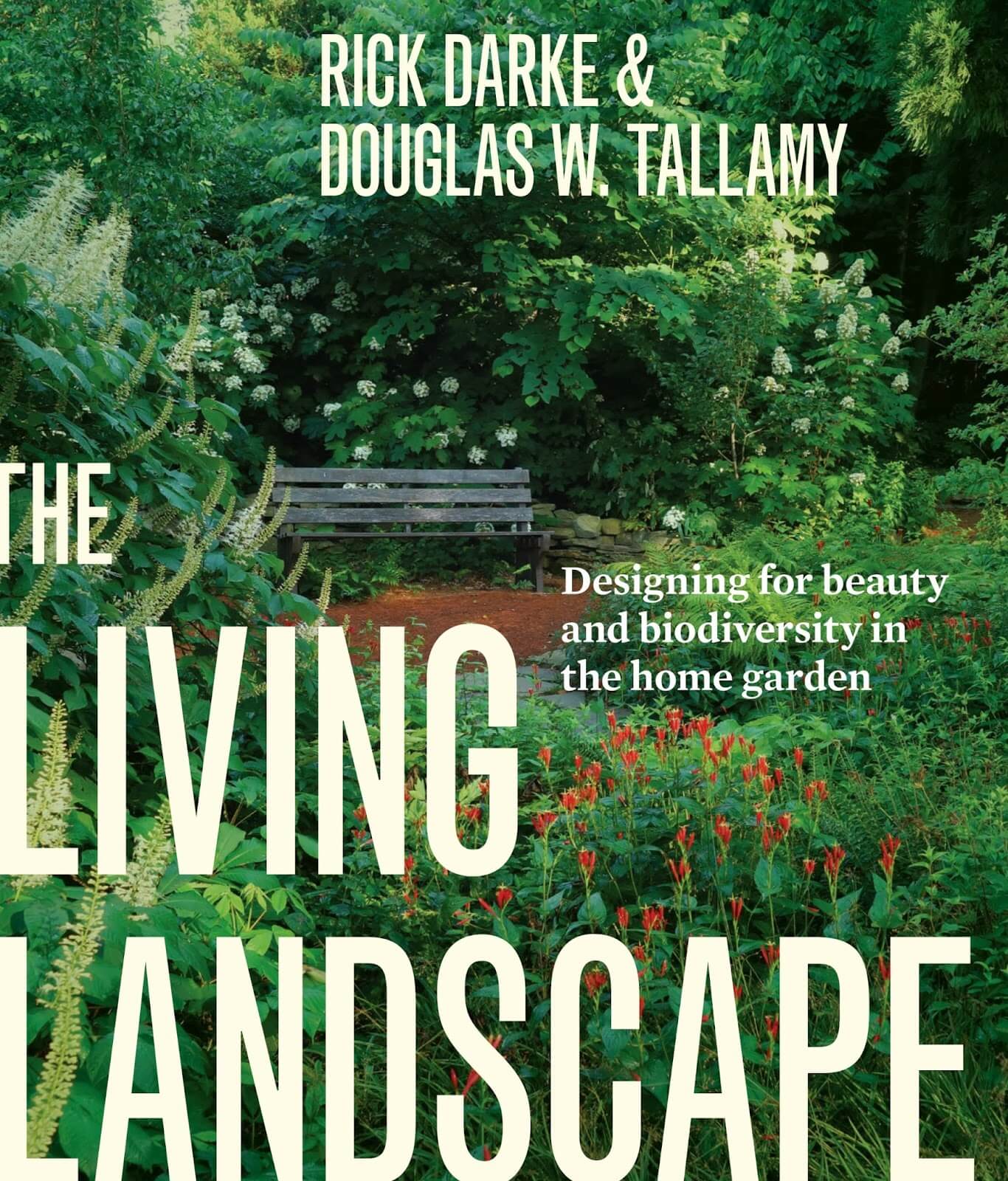 Source : 3.bp.blogspot.com
In this book, you'll find a focus not only on creating beauty in your garden, but also on fostering wildlife. It covers ideas for creating a home environment that meets your needs while also meeting the needs of the wildlife community in your area.
Edible Landscaping by Rosalind Creasy: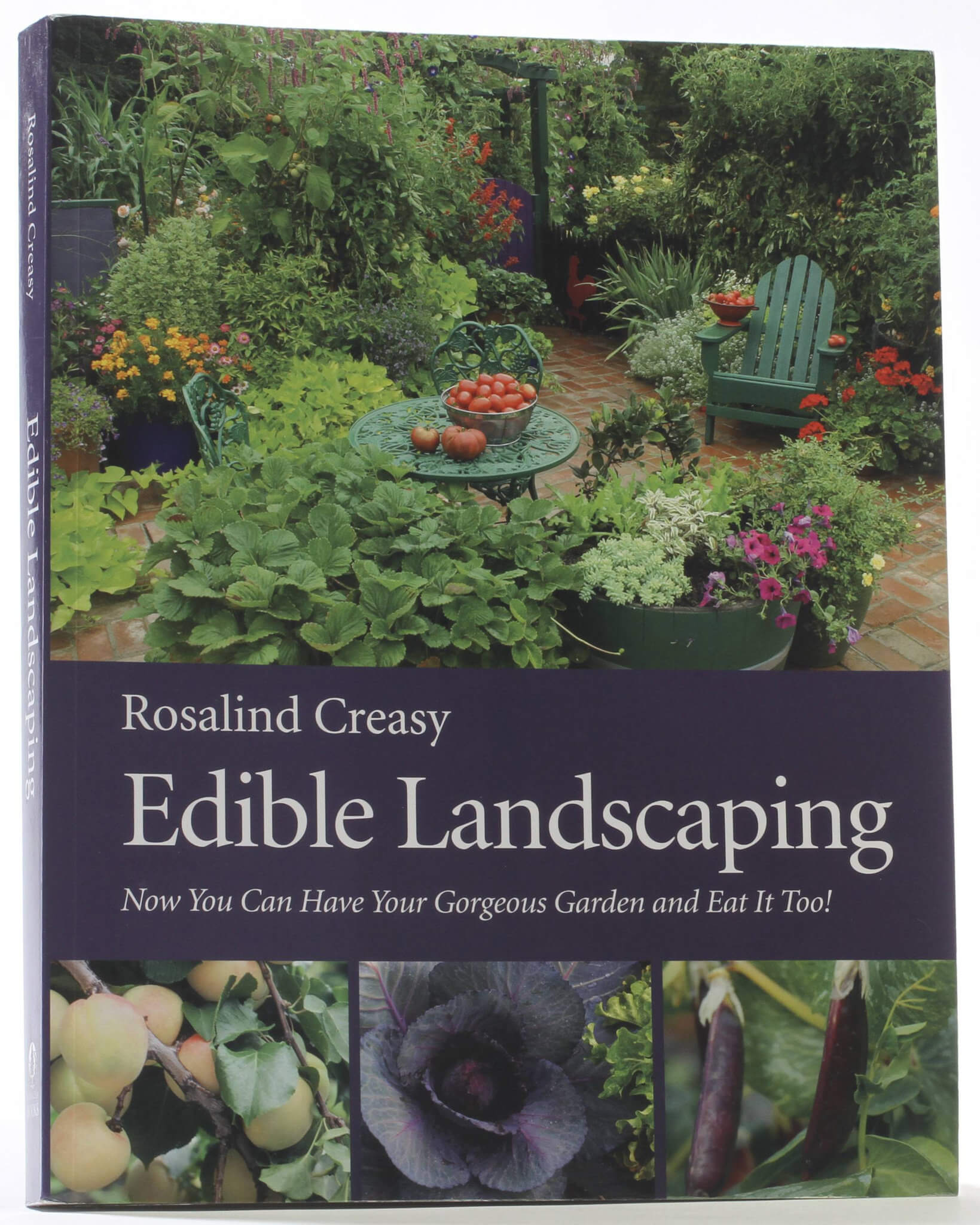 Source : media.oregonlive.com
Now we're talking utility! Rosalind Creasy  popularized edible landscaping with her first book in 1982, and this 2018 edition has been expanded to include over 300 color photos explaining in detail how to create your own organic, edible landscape, including planting and maintenance procedures.
Lawn Gone: Low Maintenance, Sustainable, Attractive Alternatives for Your Yard by Pam Penick: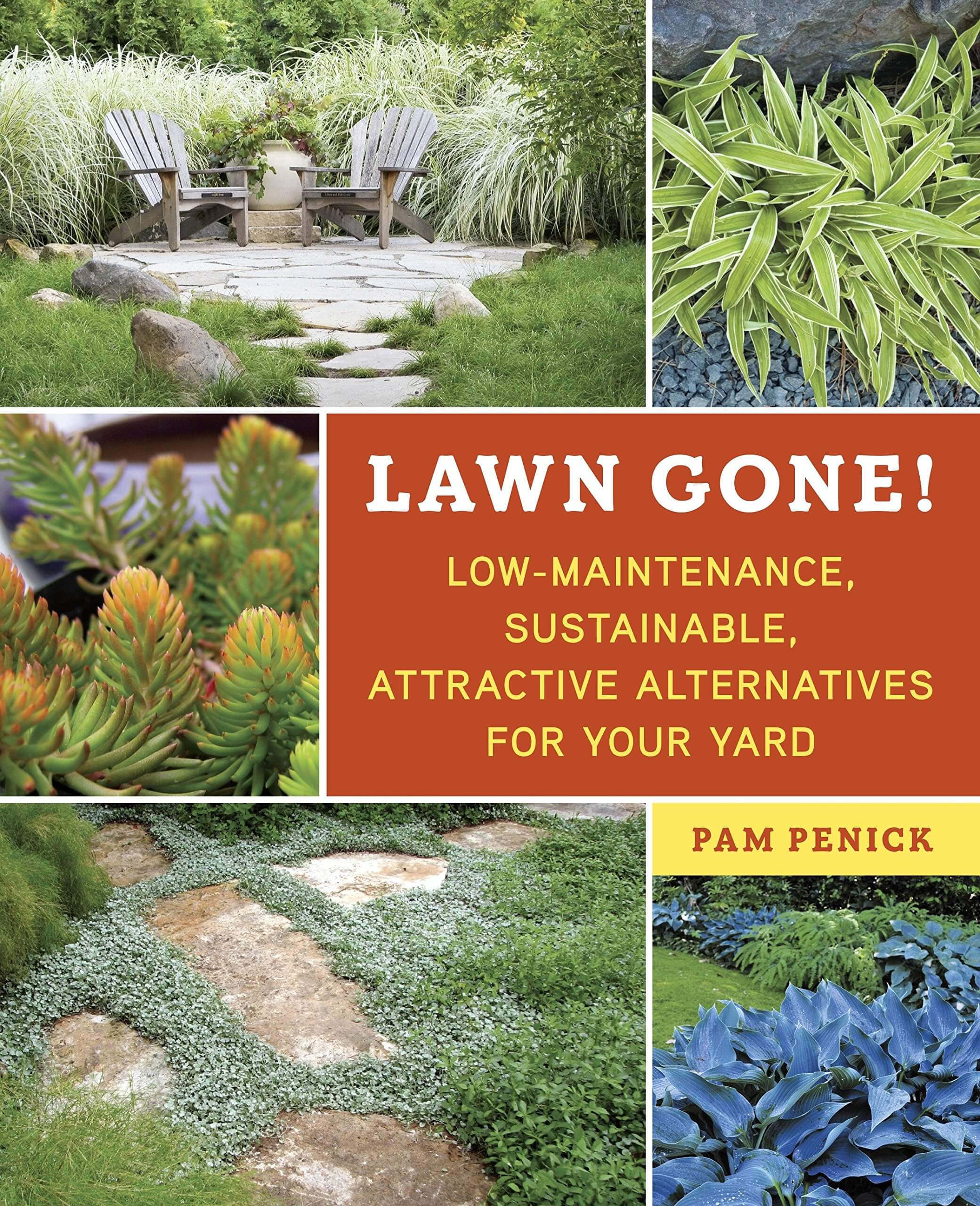 Source : images-na.ssl-images-amazon.com
This book focuses on taking the water saving, low maintenance, money saving approach to landscaping by cutting out the lawn. Here you'll find alternate grasses that don't require mowing, artificial turf, with step by step directions on lawn removal and replacement.
The Best Landscape Design School Programs in The States
Not the literary type? No problem. Experience is the best teacher, right? Here are some landscape design schools that may be worth investigating.
University of Florida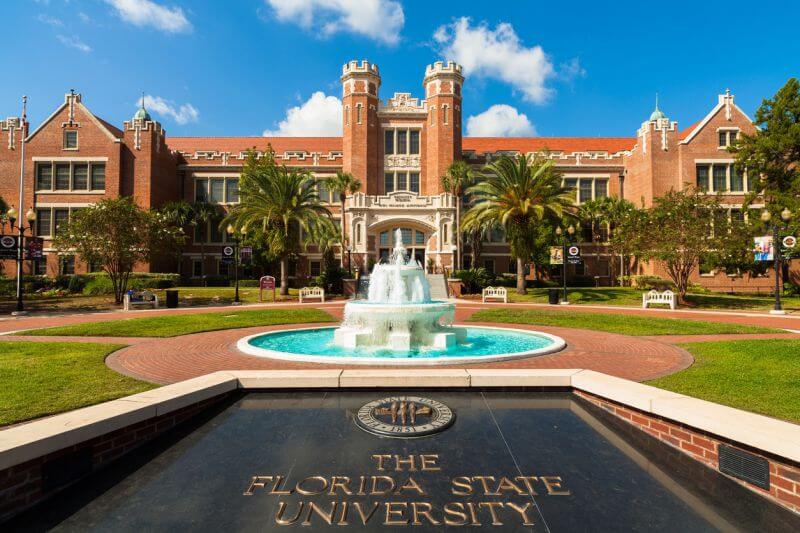 Source : timeshighereducation.com
The Department of Landscaping Architecture at the University of Florida is considered to be one of the best of its kind in the United States. It combines classroom instruction with studio work with a mission to enhance understanding of landscape architecture in relation to a changing society, and provides opportunities for study abroad in places like Prague, China, Nantucket, and Mexico.
University of Massachusetts Amherst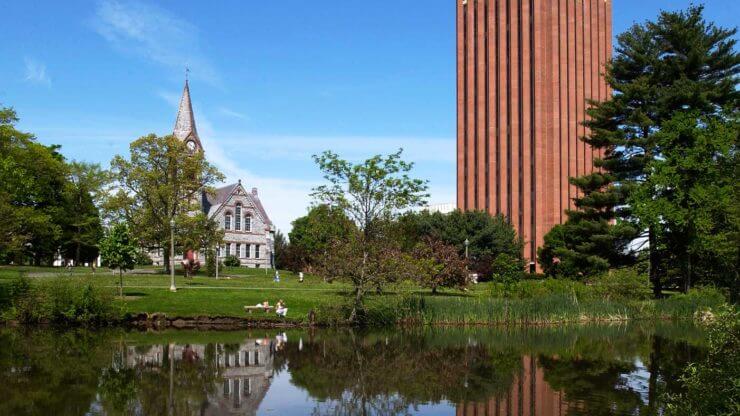 Source : thebestschools.org
The Landscape Architecture and Regional Planning Program at the University of Massachusetts Amherst has come a long way since it was first founded in 1903 by Frank Waugh. It now includes six different areas of teaching focusing on cultural awareness, regional economy, technological innovations, regenerative urbanism and greenway planning with several options for study abroad.
North Carolina State University at Raleigh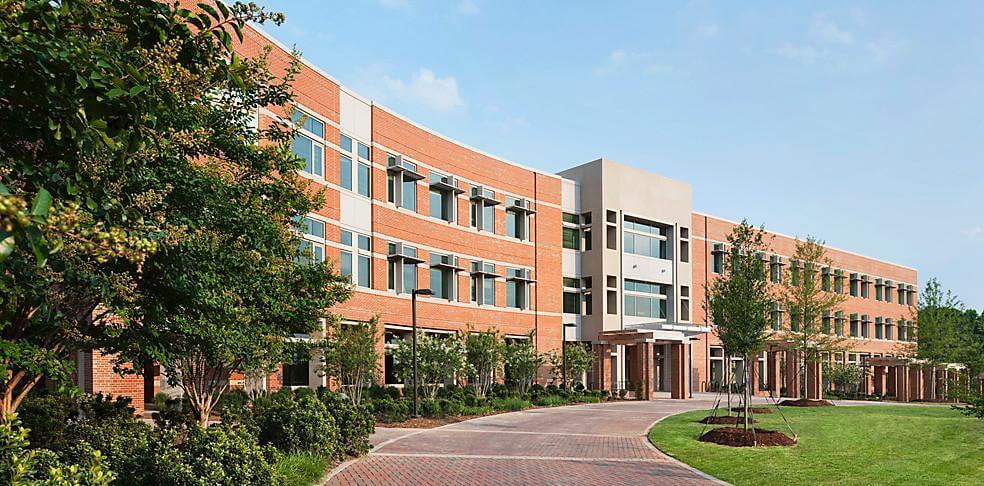 Source : media.glassdoor.com
The  Department of Landscape Architecture at the University of Raleigh applies state of the art technology to focus on the ecosystem with a focus on thinking of strategic ways to face the ever changing environment. The program has the advantage of providing students with access the local treasures of the mountains and plains regions of North Carolina, and also provides students with the chance for further study in Prague and the Czech Republic..
Cornell University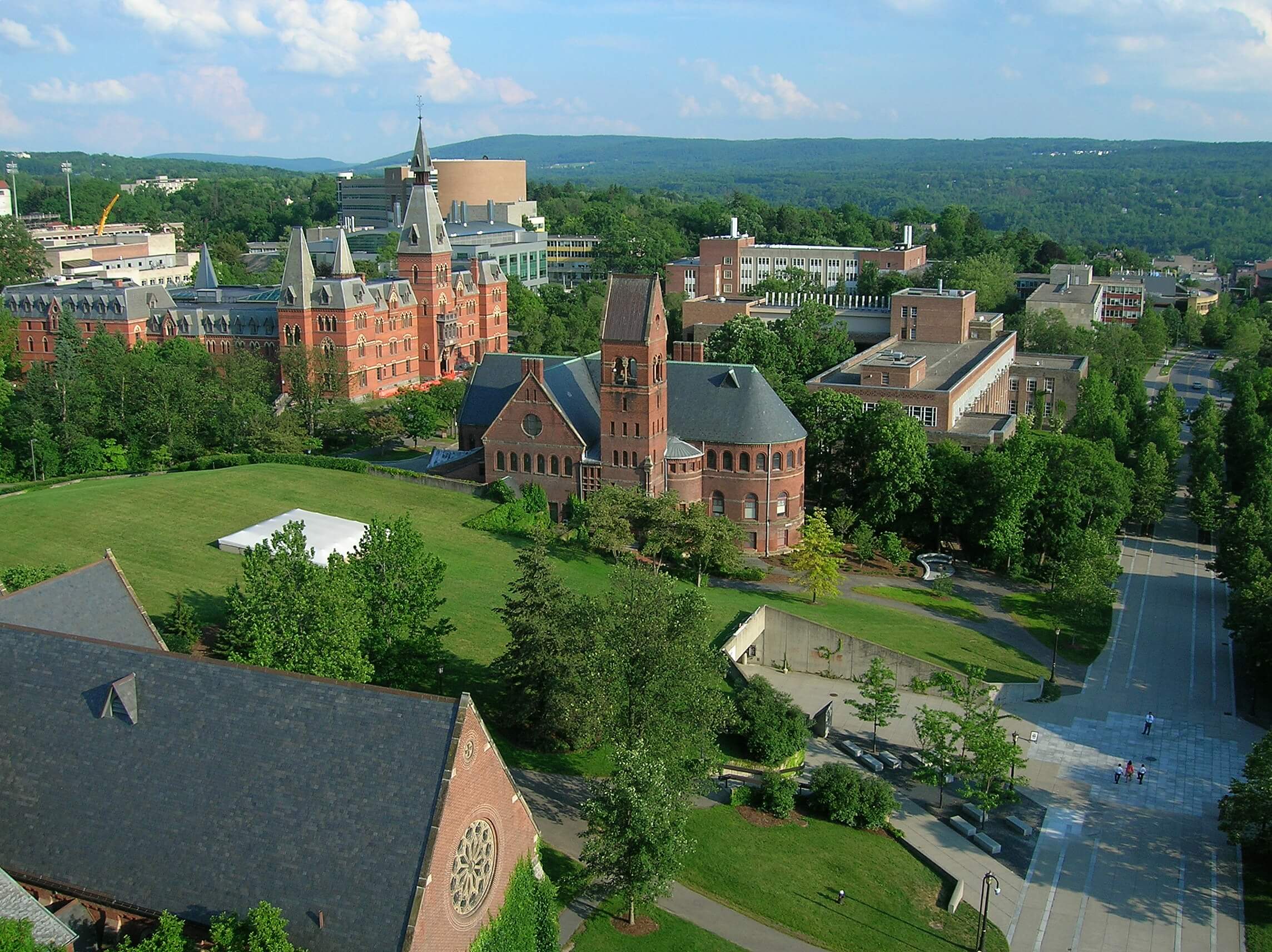 Source : upload.wikimedia.org
The College of Agriculture and Life Sciences is considered to be one of the most pioneering academic institutions in the world. Much of the research performed there has led to some of the most important contributions to the knowledge of plant and animal health. Classes are taught by some of the most world renowned professors and students receive the added benefits of tailoring programs to their individual interests and working with the cutting edge technology the school offers.
Clemson University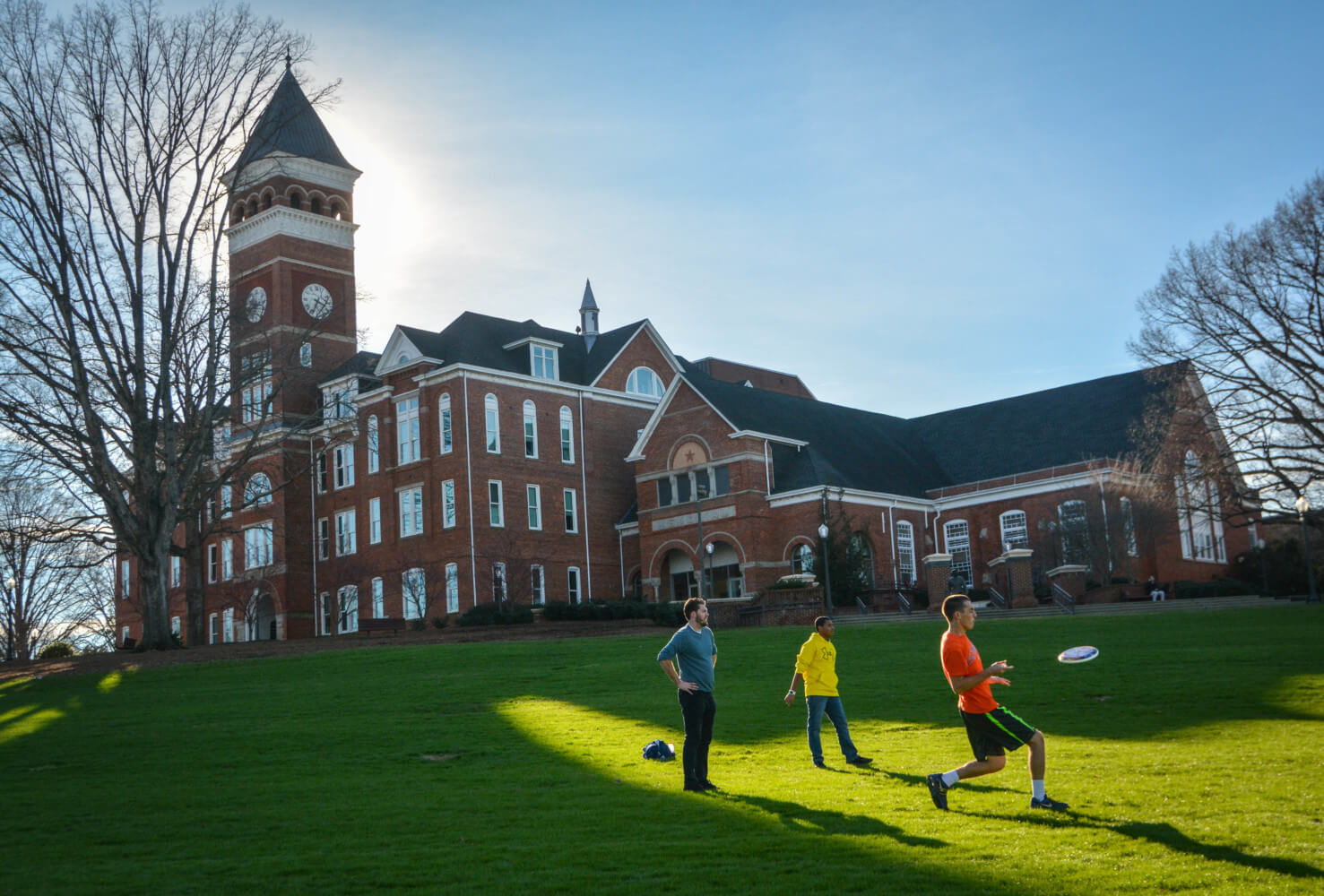 Source : wx4sp1ml4bl80wd51ln2385o.wpengine.netdna-cdn.com
The Department of Architectural Landscape Design at Clemson University is focused on creative expression with emphasis ethical environmental practice and land stewardship. Students are given the option of pursuing studies in off campus locations in Genoa, Italy, Barcelona, Spain, or Charleston, South Carolina. All three of these programs receive accreditation from the Landscape Architectural Accreditation Board.
Every great accomplishment starts with a vision, and behind that vision is a visionary. A landscape designer is more than just someone who works with landscapes, he is a person with a vision, and a knowledge of style and sustainability that can bring that vision to fruition.
If you have an outdoor space with potential to increase your home's value, you need a landscape designer with access to the resources, manpower, and expertise to help you create the perfect outdoor setting to suit your needs without wasted time or effort.
Whether your landscape will end up in the history books, or just your own scrapbooks, you can never underestimate the work of a good landscape designer.
Sources:
"Chegg.com." What Does A Landscape Designer Do? | Chegg.com, McGraw-Hill Education, www.chegg.com/career-center/explore/landscape-designer.
"Garden Tips: Diy Landscaping Vs Hiring a Pro." Property for Sale: Houses for Sale: Property24, www.property24.com/articles/garden-tips-diy-landscaping-vs-hiring-a-pro/25559.
Network, Land8: Landscape Architects. "Top 10 Most Influential Landscape Architects of All Time." Land8, 8 Nov. 2015, land8.com/top-10-most-influential-landscape-architects-of-all-time/.
Reagan, Anne. "DIY vs Hiring a Professional: Outdoor Projects – Porch Advice." Porch, 29 May 2015, porch.com/advice/diy-vs-hiring-pro-outdoor-projects/.
"Residential Design." ASLA Your Path to Landscape Architecture, www.asla.org/reasonstohire.aspx.