How to Boost Your Home's Value with Lighting
159 views
For the average family, owning a home can represent the largest portion of their tangible financial assets. However, most homeowners aren't aware of the fact that just a few relatively minor improvements can significantly raise the value of their home and in doing so, qualify them to seek a higher selling price when listing it for sale. Whether you are looking to sell your home in the near future or simply seeking a way to add value to this amazingly fluid asset, improvements in lighting can offer the largest return on investment (ROI). A few minor tweaks in your home's interior and exterior lighting can be inexpensive but can immediately add value.
The Use of Chandeliers to Add Elegance to Any Room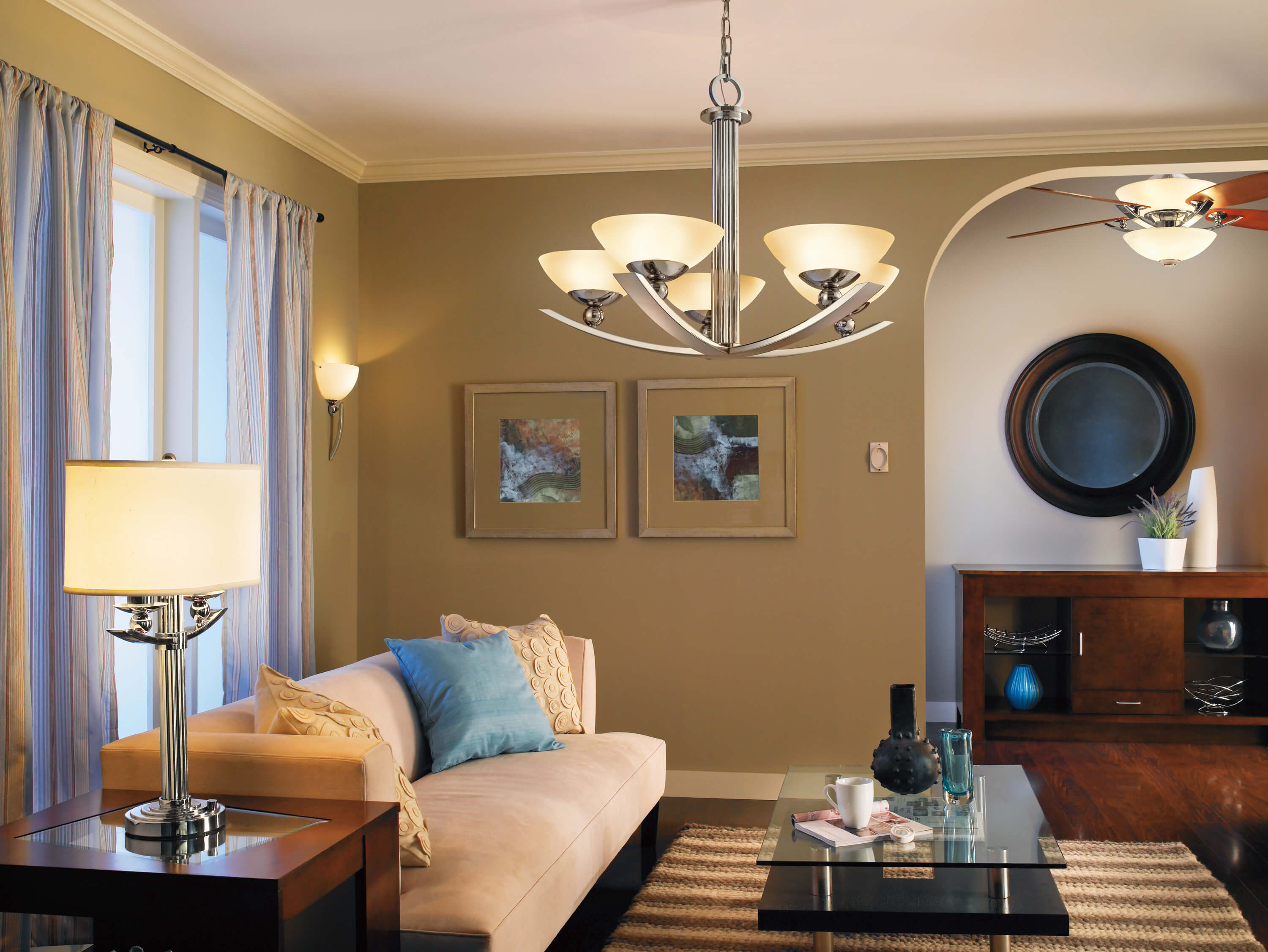 Source : landolightinggalleries.com
How many homes have you personally seen that have reserved the use of chandeliers to living rooms and dining areas? Yes, they add classic elegance over a dining table and are well-suited to living rooms with high or cathedral ceilings, but you can even give master bathrooms and bedrooms a spa-like appeal quite easily. It's all in the choice of lamps you choose, room by room.
Most homes that have chandeliers often need a secondary source of lighting when it isn't quite necessary to light an overhead light. Although you may not be leaving floor lamps when selling your home, don't forget to add concrete lamp in large rooms where you've added chandeliers as a second source of lighting. You can find a wide range of styles of floor lamps from pagazzi.com that will complement the ambient appeal of literally any chandelier from tiffany style to crystal candle chandeliers, and this will most definitely add an extra layer of luxury to any room.
Add Wall Mounted Lights to Bathrooms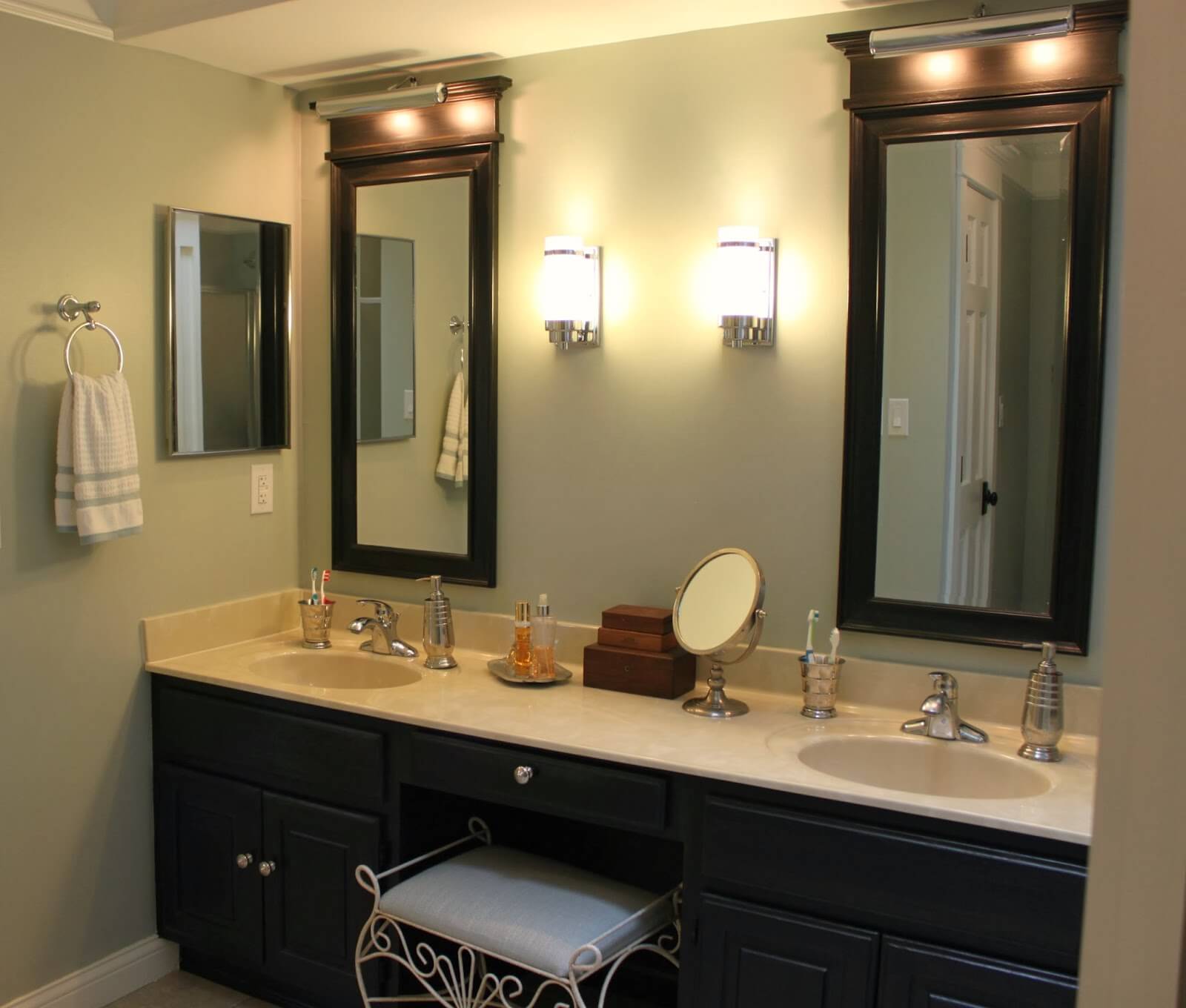 Source : defythenarrative.com
There is something quite appealing in the artistic use of wall-mounted lamps in bathrooms. When located either side of a mirror, wall-mounted lamps add the right amount of lighting to brighten your face whilst doing hair and makeup. When dimmable, they can offer that ambient, meditative aura when taking a long, hot bath to release the stress after a long, hard day at the office.
Step Away from the Kitchen Overhead Lighting Trap
Often referred to as the heart of the home, most kitchens are sorely neglected when it comes to lighting. Most newer homes have been built with a single fluorescent lamp set into the ceiling. If you've ever had to search for anything in the back of a cupboard or prepare dinner a bit too far from that one overhead light, you know it isn't sufficient for an entire kitchen area. Even if you've added a lovely chandelier over the dining table, you need to consider function almost above all else in this room. High end homes therefore make use of three distinct types of lighting in kitchens which include:
General light which is that overhead inset fluorescent light most homes are built with.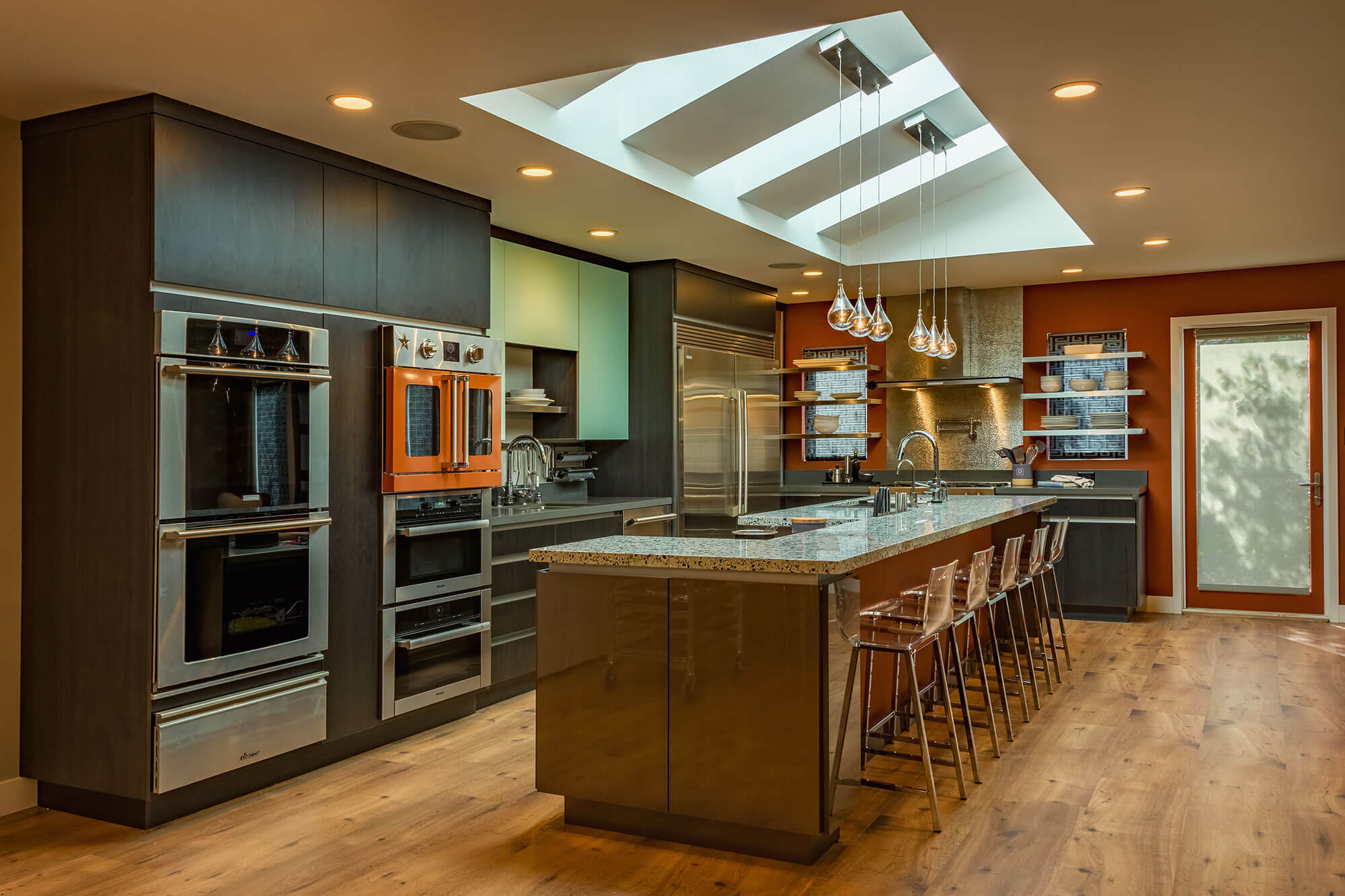 Source : remodelwest.com
Task lights which illuminate cupboards, cabinets and work areas.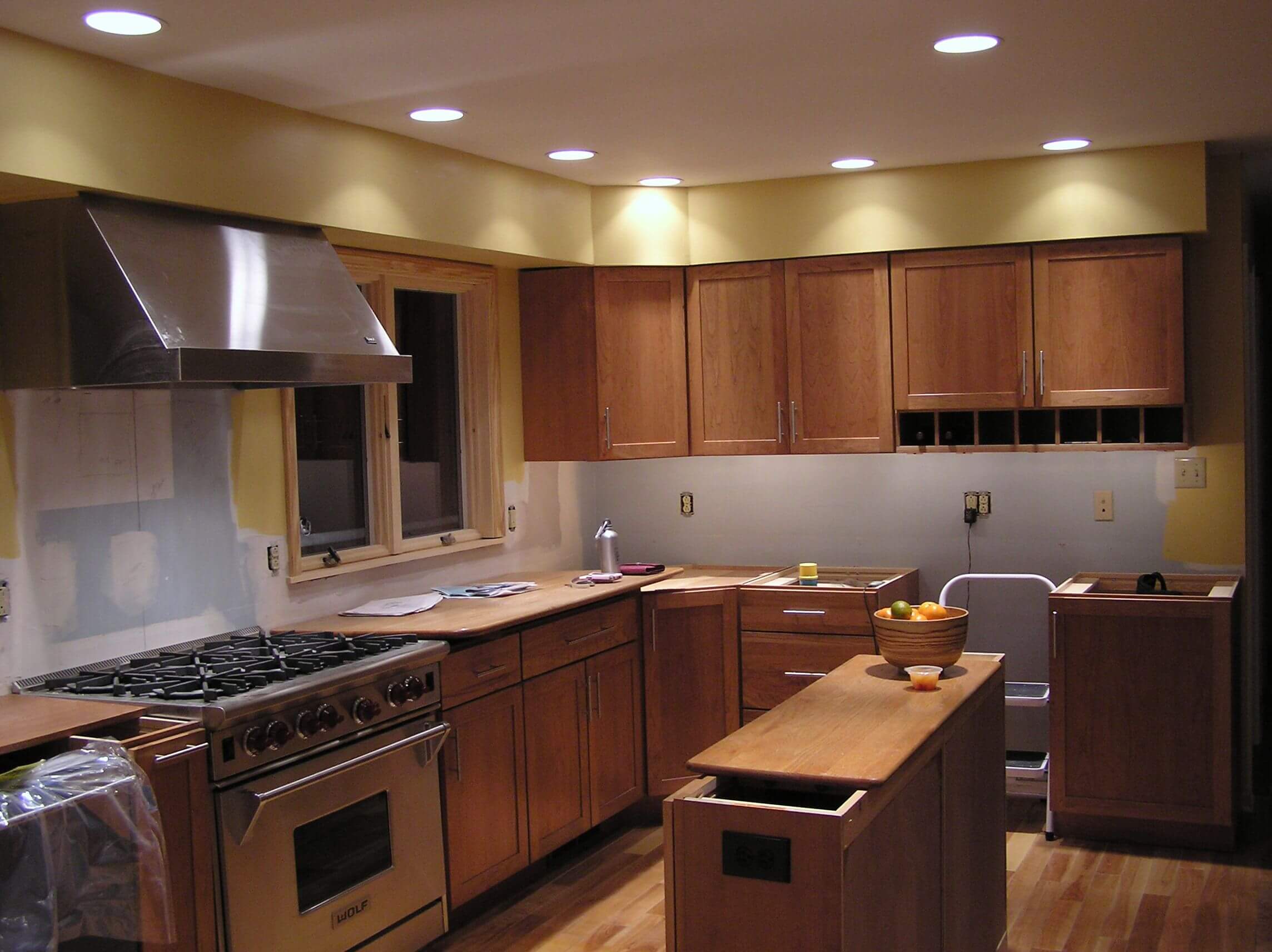 Source : convencionhispana.org
Mood-setting ambient lighting.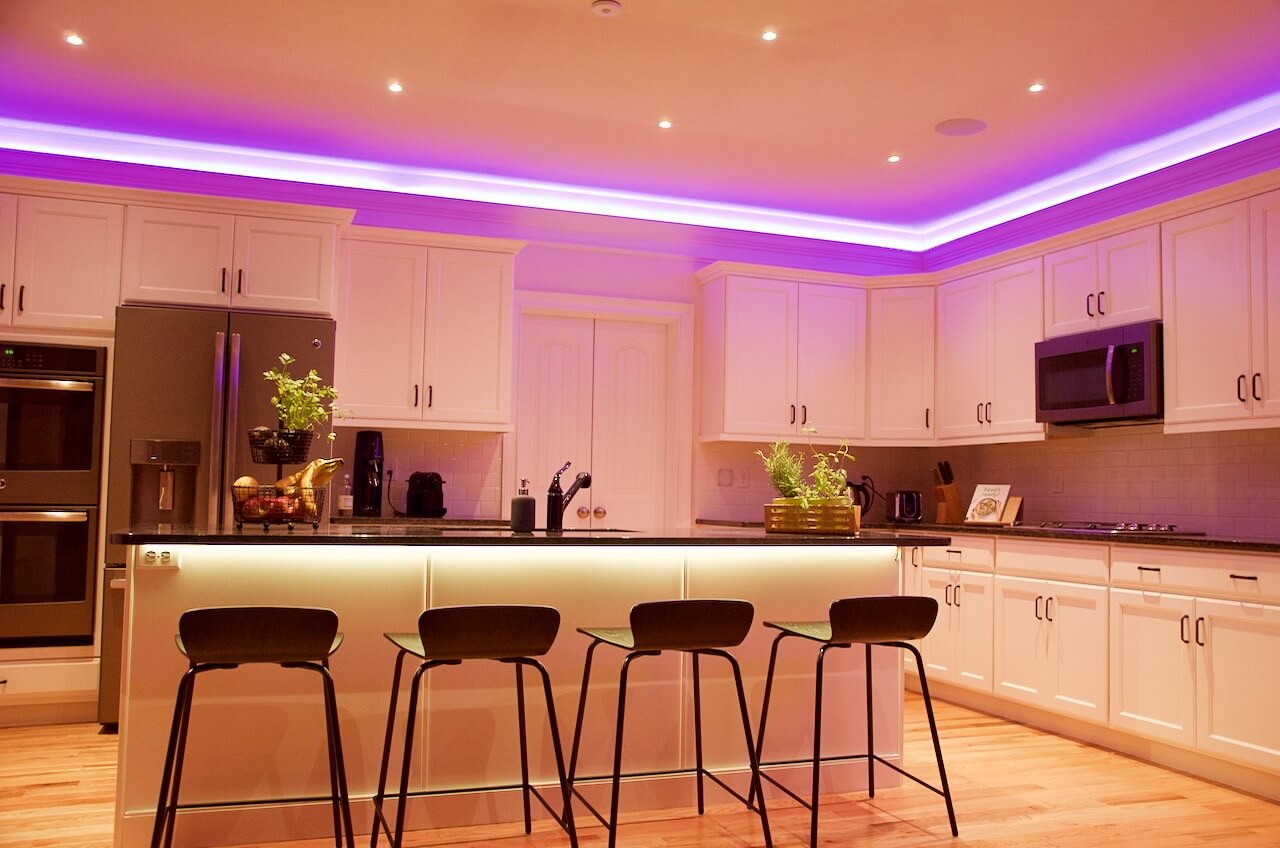 Source : loxone.com
So then, general lighting and task lighting are self-explanatory. However, you may not have ever considered the use of ambient lighting in a kitchen! What about those lovely glass cupboard doors you've installed to show your finest china? With the use of mood-setting, ambient lighting can offer a level of elegance while helping to draw focus to those treasured pieces you are working to display.
The Many Facets of Exterior Lighting Are Not to Be Ignored
Finally, don't forget about the element of kerb appeal. Most homeowners today want to have the ability to brightly light the outdoors near their home for security reason. While this type of lighting is typically functional, they can be decorative as well. Use decorative lighting on walkways and driveways, and also to highlight shrubs, trees and gardens for an ethereal effect.
Of all the improvements you may be considering which add value to your home, you will find that both interior and exterior lighting are the least expensive additions that offer the highest ROI. Are you looking to add value to your already valuable property? Start with lighting for optimum results.