5 Tops Tips For Renovating Your Garage
158 views
Garages are useful spaces that many of us take for granted. When they are not well-maintained or kept organised can become a messy cluttered collection of anything that you can't find a place for in your home. If you want to get more out of your garage though, you may be looking to renovate it. Before you put any plans into motion though, take a look at our 5 top tips for renovating garages.
De-Clutter The Garage Floor & Shelves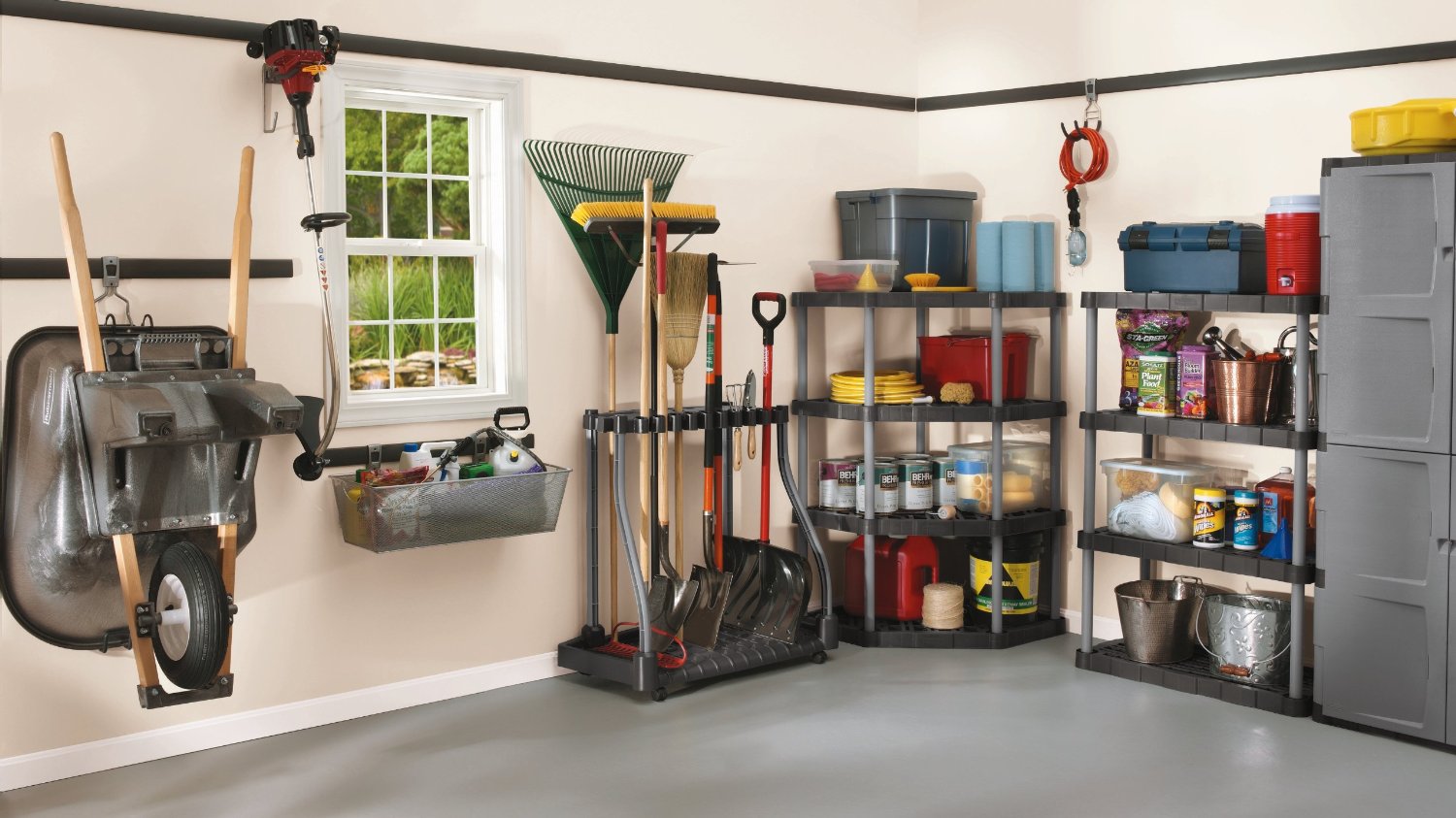 Source : mapleleafstorage.com
In order to really get an idea of your garage's full potential and what you could do with it when you renovate it, the first thing you need to do is de-clutter it. See this as exorcising your hoarding demons. Make piles or fill containers with items you need to keep, items you are going to bin and anything else that might be sold or handed on to someone else.
You may be surprised at just how much space you actually have. You will then be better able to plan uses for that space – such as keeping your vehicle safe and secure, while creating an area to work on DIY projects or workout to tone those muscles.
Install Bright LED Garage Lights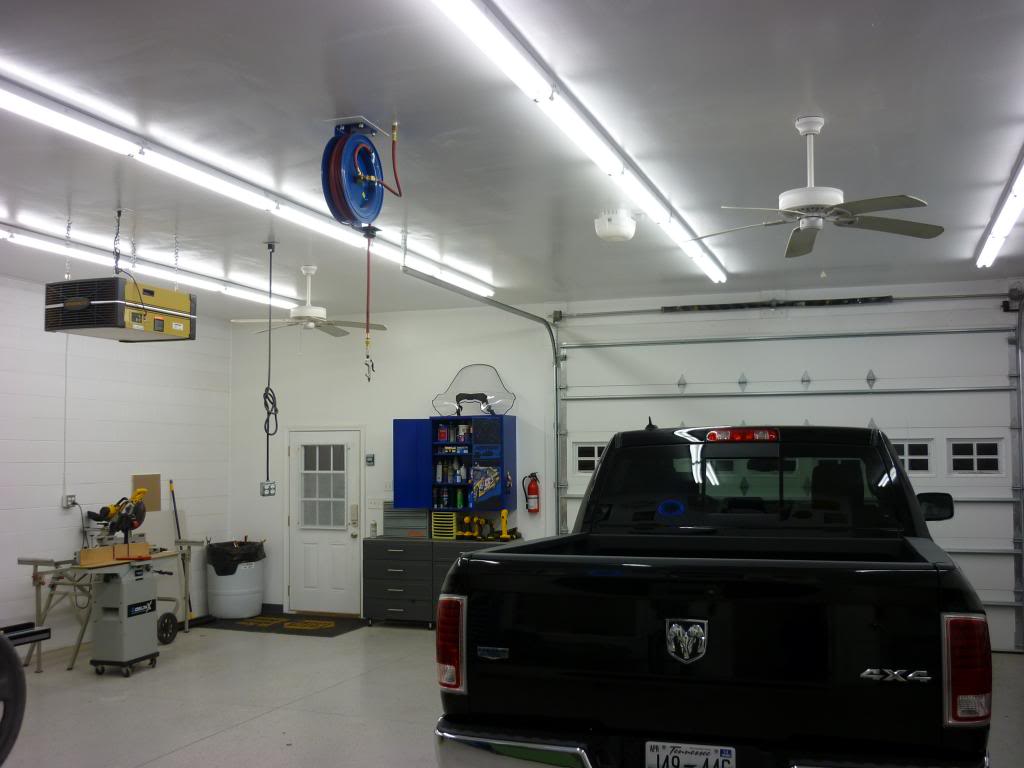 Source : battlebornhydroponics.com
Lighting is an important consideration to make when renovating your garage. After all, garages are notoriously badly lit. You can make a huge difference to the look and appeal of a garage by simply replacing any fluorescent light with high quality LED lighting. Not only do garage LED lights offer increased brightness and better colour temperature in many cases, they are also free from toxic chemicals and are much more energy efficient than the alternatives.
There's quite a lot of choice when it comes to LED tube lighting so be sure to do your research before buying to make sure whatever you choose is compatible. The guys over at LED Light Guides have done some extensive research and have organised the important details into helpful tables to ensure you but the correct fittings and power for your existing wiring.
Furnish Your Garage With A Desk or Workshop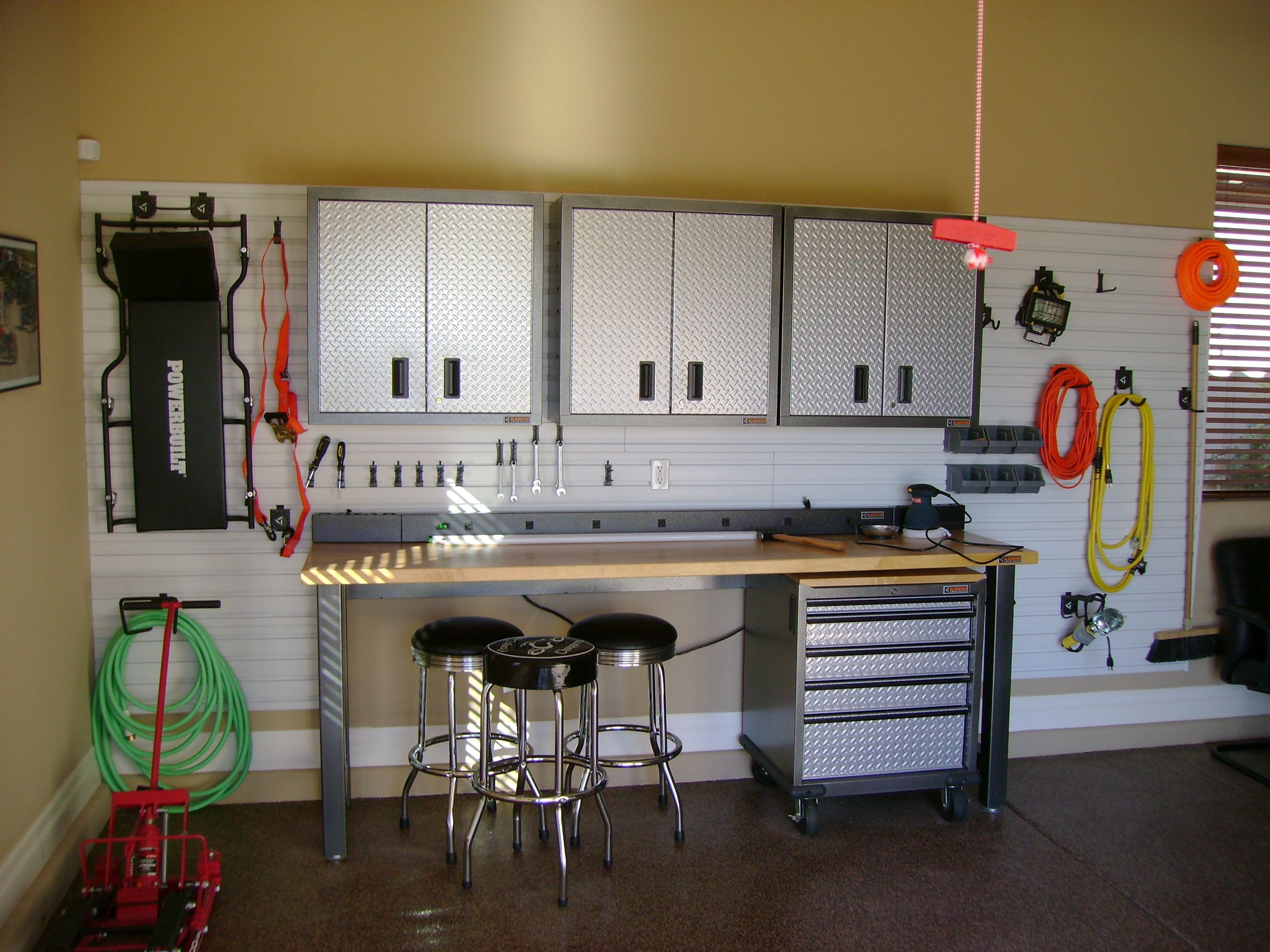 Source : i.pinimg.com
If you have a lot of smaller and more delicate power tools and other accessories, a garage desk can be an ideal place to store them in your garage. Perhaps your intention is to use your garage to work on those DIY projects you have in the pipelines – the desk could serve as a talking or focal point for the area. Aernatively a desk can be used for drawing and any writing you might enjoy doing.
Slot Wall Panels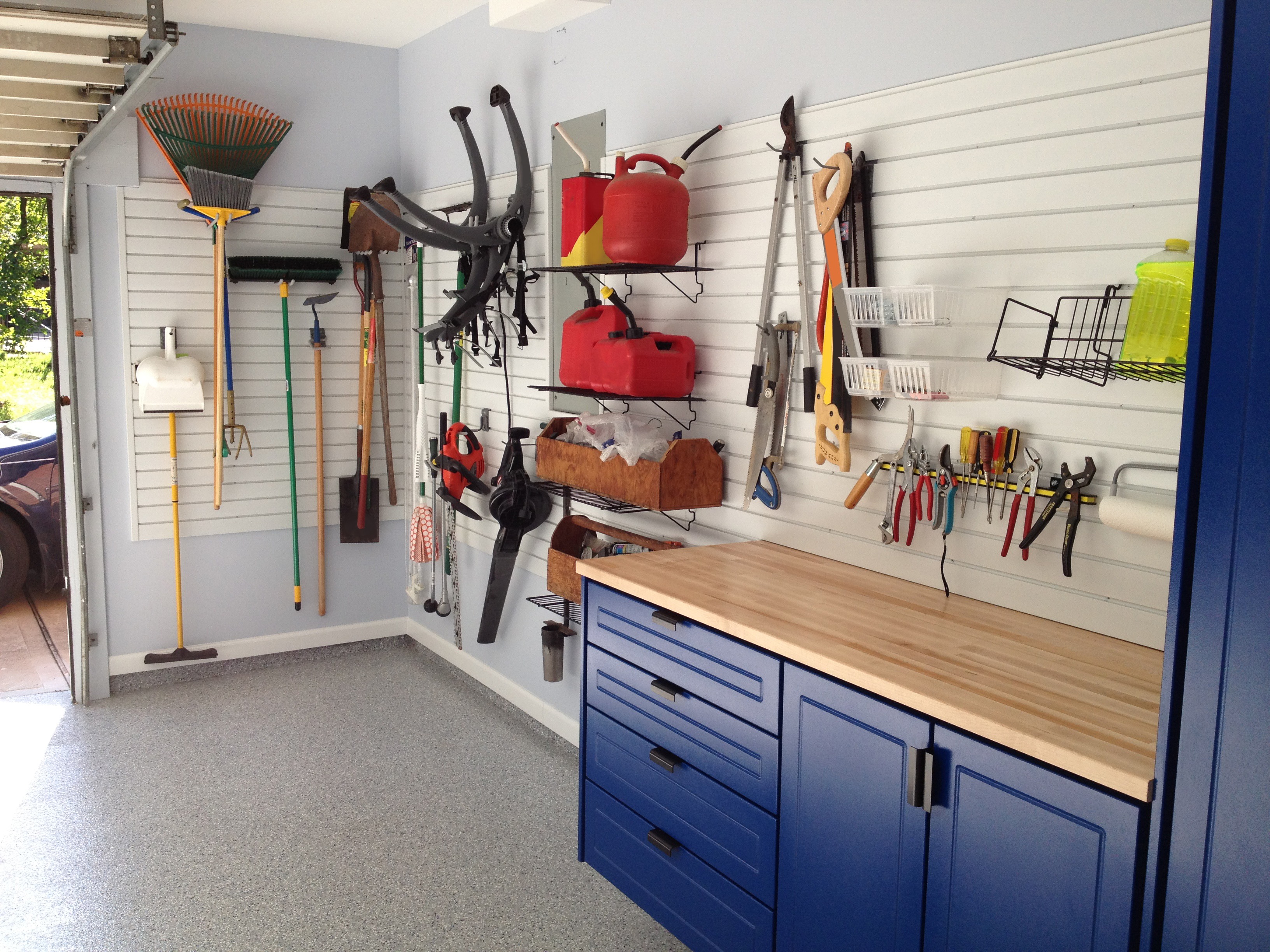 Source : garagecabinets.com
Any good home improvement or hardware store should have slot wall panels. These are perfect for using as places to hang tools and other small pieces of equipment on pegs or alternatively in baskets so they are neatly out of the way and off the floor. This in itself will help with de-cluttering to increase the amount of usable space you have in your garage.
Consider Entertainment Options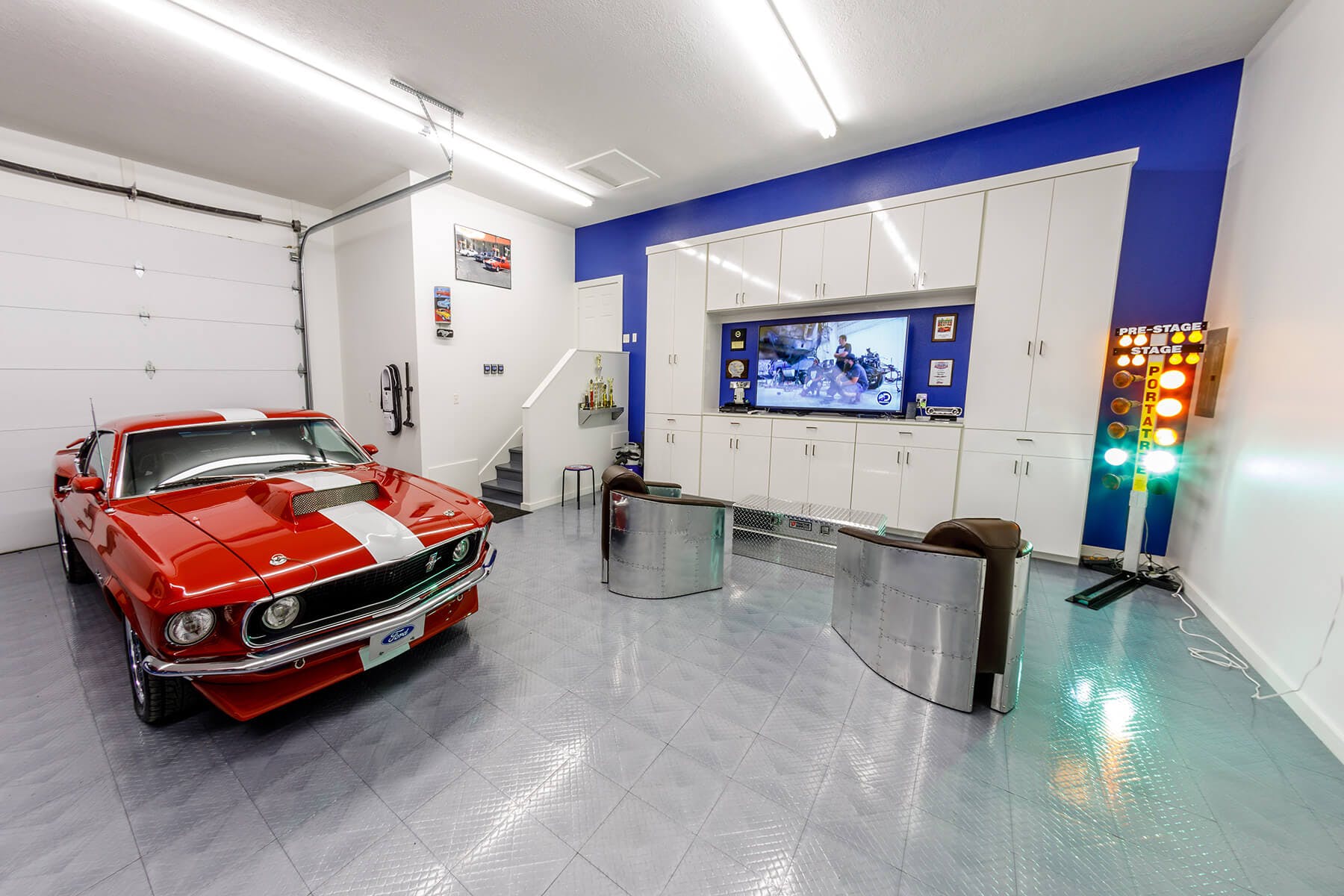 Source : closetfactory.com
Perhaps you want to make effective use of the new-found space and turn your garage into a bit of a den or for entertainment purposes. You could invest in a pool table, some gym equipment or even just a simple TV and games console set-up. Important to this kind of renovation is planning. If you want to give your garage the home theatre feel, you could invest in a projector and screen or simply just mount your flat screen high up on a wall.