TEI Rock Drill Attachment Cutting Through Seattle Commute Times
342 views
In 2013, Seattle's Sound Transit Link Light Rail System broke ground on a major improvement. The Northgate Link Extension project came with a hefty price tag of $1.9 billion, and the digging efforts remained underway for three years until finally connecting Northgate to downtown University of Washington station in 2016.
Their unique drilling equipment has innovative TEI drilling technology along with the most rugged soil and rock drilling components. These drills are hard at work in micropile, mining, soil nailing, and tunneling job sites. This attachment is ideal for use hard to reach environments. It is because the double 360 degrees rotations offer an unlimited range of motions.
Naturally, such a feat of engineering demanded the cooperation of many. From starting the planning way back in the 1990s to getting the public vote out in 2008, the dig was a dance of coordinating prowess. Here's how TEI rock drill attachments played a vital role in transforming an idea into massive, well-linked twin-bore tunnels.
Gradual Progress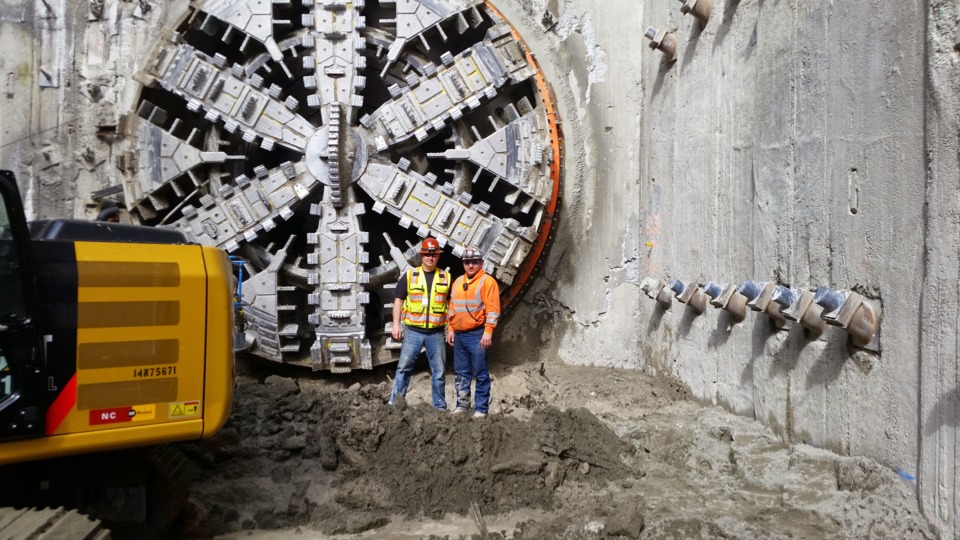 Source : cdn.forconstructionpros.com
Various obstacles stood in the way of the bores. For instance, the tunnel boring machines could only move up to 50 feet forward per day. With each of the paired tunnels reaching diameters of 21 feet, there was also plenty of ground to fight through. The hard ground also led to work stoppages when boring machinery wore out and required replacement.
Making Connections
Source : mining-technology.com
Creating cross passages between the tunnels was critical. These links could be as long as 20 feet, and since they needed to include emergency egress routes, safe shelter spaces, and secure electrical rooms, they were formidable in size. Precise engineering was a must.
Fortunately, the TEI rock drill hardware made it possible for crews to chip away at multiple passages simultaneously. By combining the TEI attachments with remote-controlled Brokk 400D machinery, the teams were able to limit their exposure to tunnel conditions and still get things done efficiently. These tools also proved essential when it came to drilling wellpoint and spile attachment holes, which had to be installed in large numbers to provide proper mounting points for safety canopies.
Fighting the Elements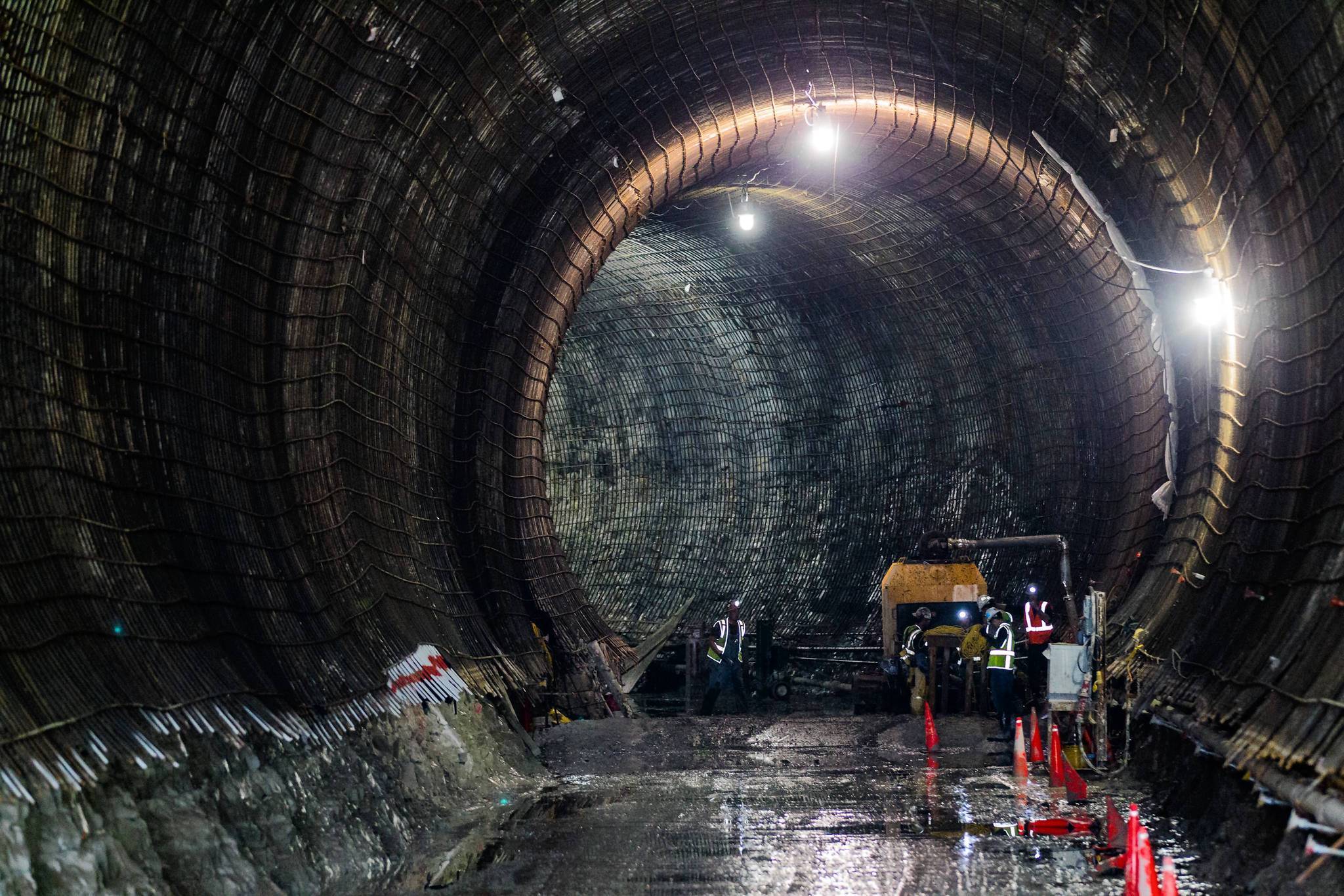 Source : trbimg.com
The rocks and boulders that continually threatened to break drill heads weren't the only problems that the tunnelers faced. Seattle's notorious humidity proved that it was capable of extending its tendrils far beneath the soil, resulting in excessive amounts of groundwater.
The moisture posed a big problem in the cross passages. Although the primary tunnel boring machines were capable of diverting fluid, the connecting links needed extra pumping assistance, and the city's wastewater system wasn't up to the task.
To overcome the challenge, the workers froze numerous cross passages with a custom brine piping system. This ingenious solution made it easier to excavate without worrying about everything turning into soup in the process.
Putting It All Together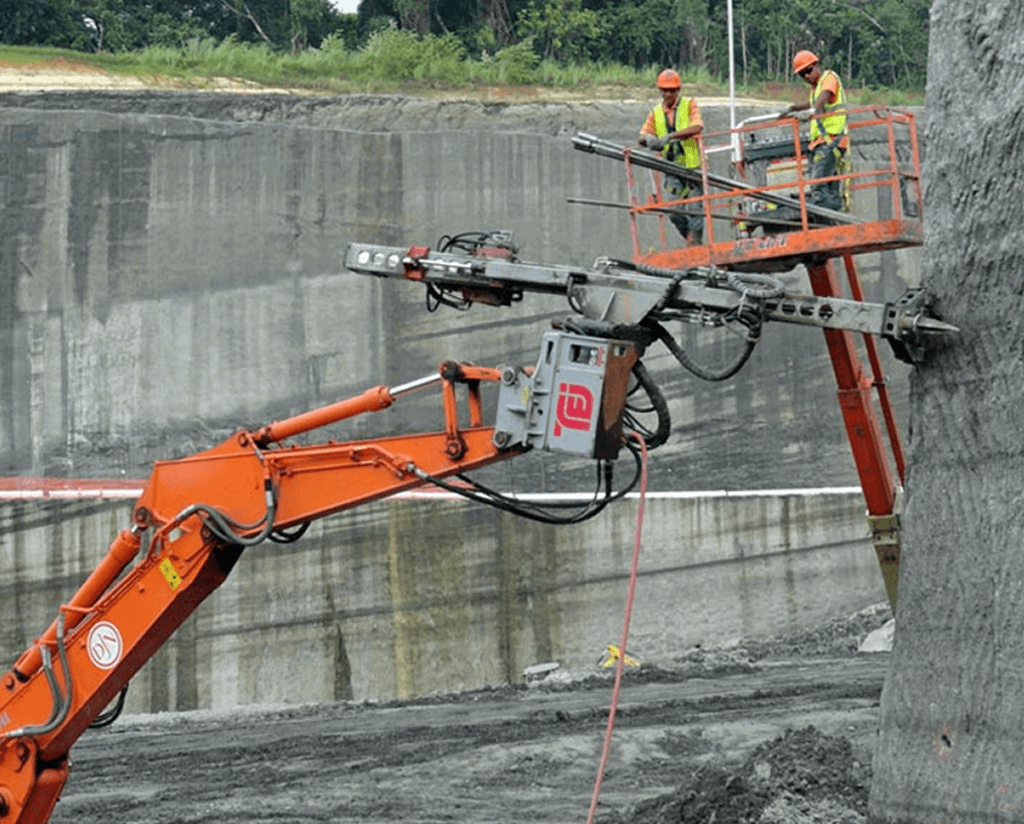 Source : imocom.com
After the main tunnel breakthrough, digging crews only had to complete the rest of the cross passages. With 725,000 cubic yards of material removed, this was a serious project that made it clear why municipal engineering demands such serious hardware.
Moreover, these are perfect for micropile operations for foundations repairs and new foundations.
Its electric track drill comes in two sizes and is designed to safely and quietly install grout holes and micropiles. The wide range of electric drilling power makes limited access drills a perfect option for operating through low or narrow entrances and exits. Also, they are ideal to use under buildings, in tunnels and mining applications. It requires no separate power supply, and it reduces noise and fumes. It also removes the need for those bulky hydraulic hoses.
Want to learn more about the TEI rock drill attachment used to make Seattle transit smoother? Visit us online.