10 Flower Arrangement To Give Your Room A Bright Look
206 views
Your room is the place where you spend those callous moments as you are alone. Therefore, it is vital that the room be nice and well kept.  There are many ways you keep the room fresh and vibrant. Some people use room fresheners to keep the room fragrant, some use dried flowers and there are few others who keep the room bright with good lights and minimum furniture. We suggest that no matter how you decorate your room, either minimalistic, or loaded with beautiful furniture, you must incorporate some lovely flower arrangements to make the room appear chic.   
1. Arrangement of few flowers in an opaque vase: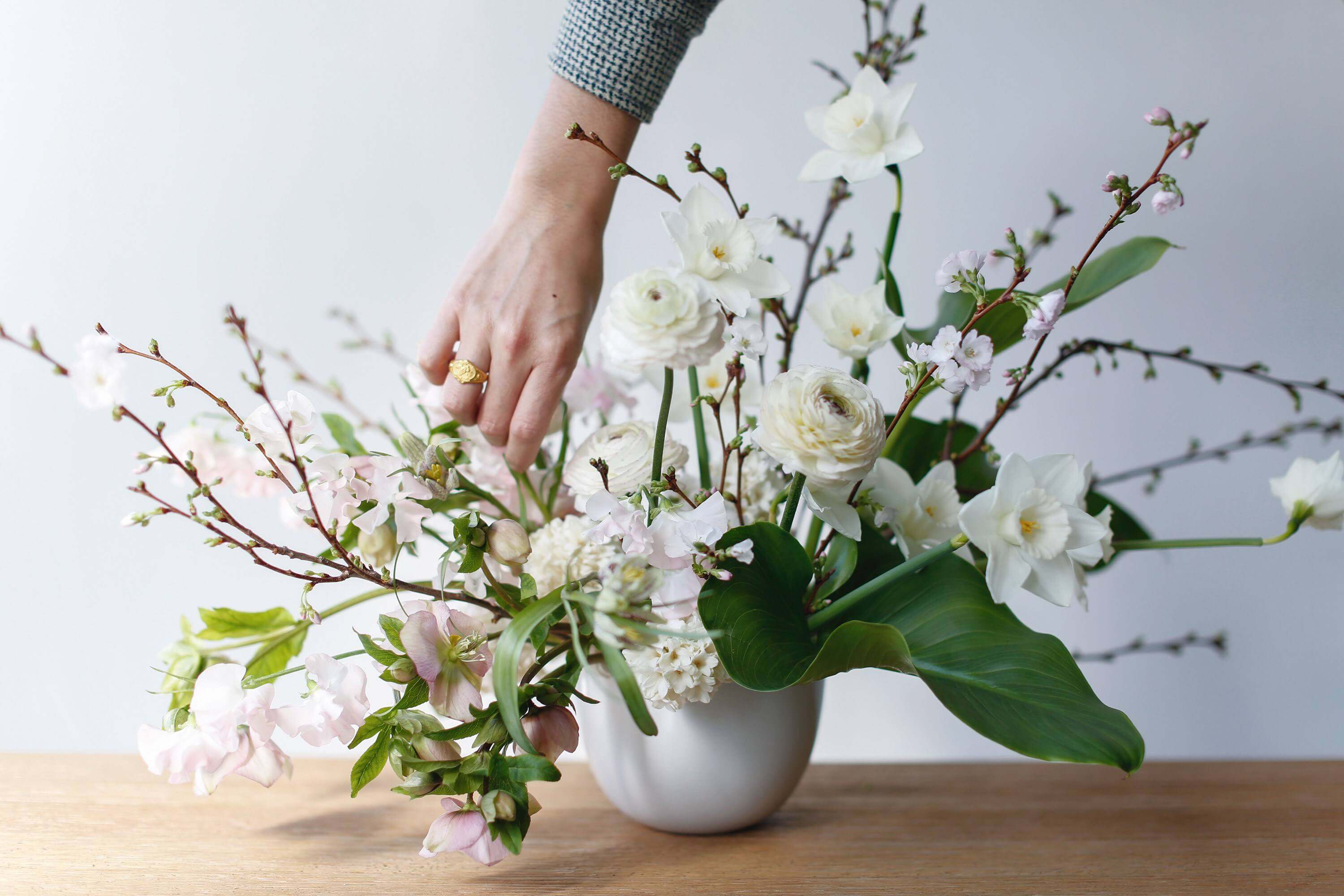 Source – cdn.gardenista.com
With the abundance of colors and shapes of vase available in the market, choose the color that goes well with your room decor. Match it with the curtains and wall color such that it looks like a permanent part of your room. Also, keep in mind that the color you choose must go all sorts of flowers. This will help you do away with the tad bit of monotony too. Colors keep your mind vibrant and hence happy colors are best. If you are living at any other place and want to send flowers to your mom or wife, you can order flowers internationally and get it delivered anywhere you want through World Florist Association.
2. Using all the corners of the room for flower arrangements: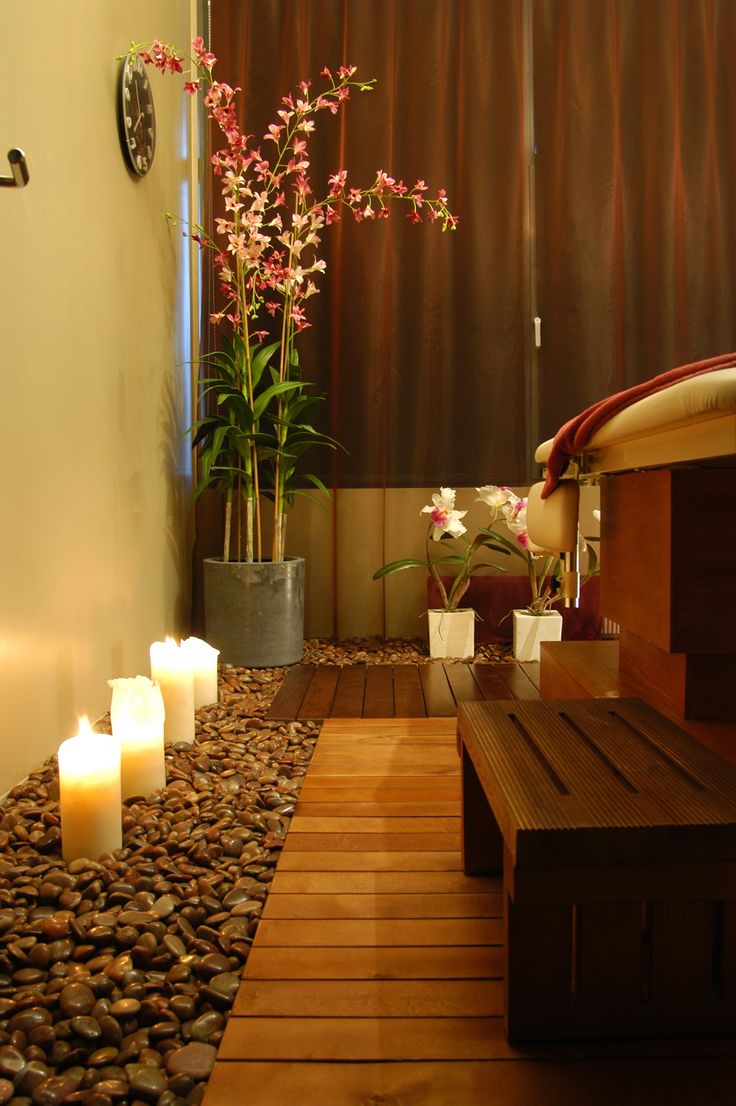 Source – i.pinimg.com
Well if you are lucky and have one full room to yourself, then use your discretion to decorate every nook of your room with flowers. Use colorful flowers and make four similar bunches. Place them on whatever furniture you have in that corner of the room. Yes, you will need to buy fresh flowers every 3 days as the flowers will wilt. This too won't be a problem as you may order flowers online and get them at your own desired time.
3.Placing the flowers on the cupboard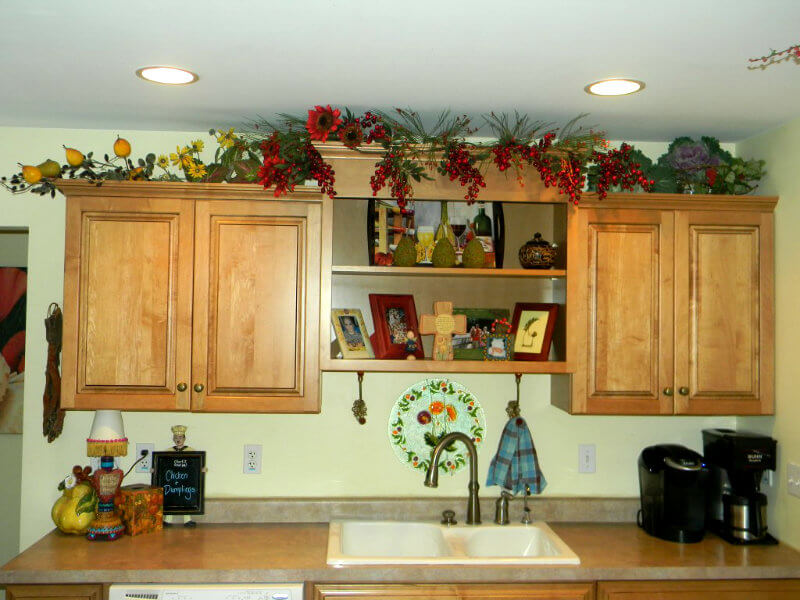 Source – joyfuldaisy.com
If you don't have any furniture or a dedicated tabletop to place the flowers in the room, use the top of the cupboard such that it looks pretty. Such an arrangement of flowers may not allure someone else who enters the room but will give you positivity each time you look at it. The best is to place a white unbreakable vase with a contrasting Gerbera and some fillers. A single Gerbera will lighten up your cupboard and eventually your room.
4. Flower arrangement in a big pot at the entrance of your room: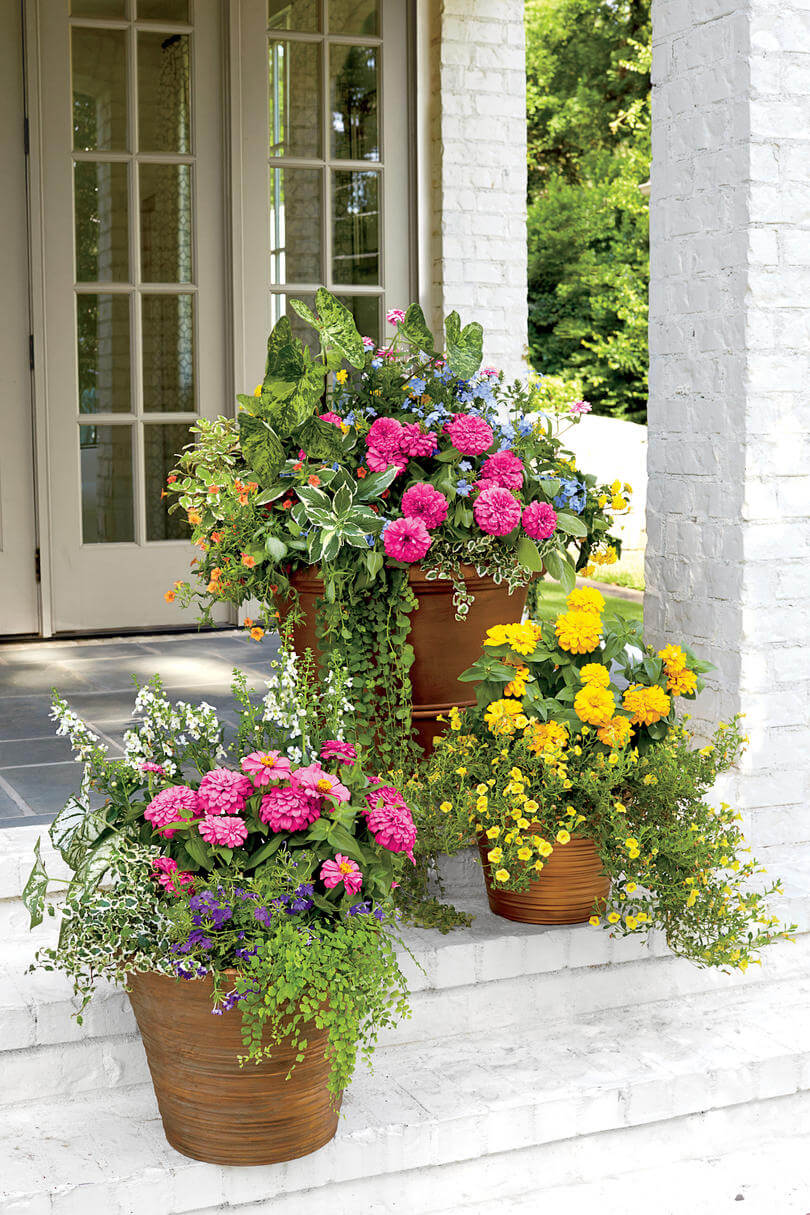 Source – img1.southernliving.timeinc.net
When the entrance is good, then the entire room is filled with mirth and positivity. Take this step and buy a relatively bigger pot for the flower arrangement outside or at the entrance. Place flowers like gladioli in various colors as they have long stem and hence, stand out well in any dull area.
5. Flowers at the study table: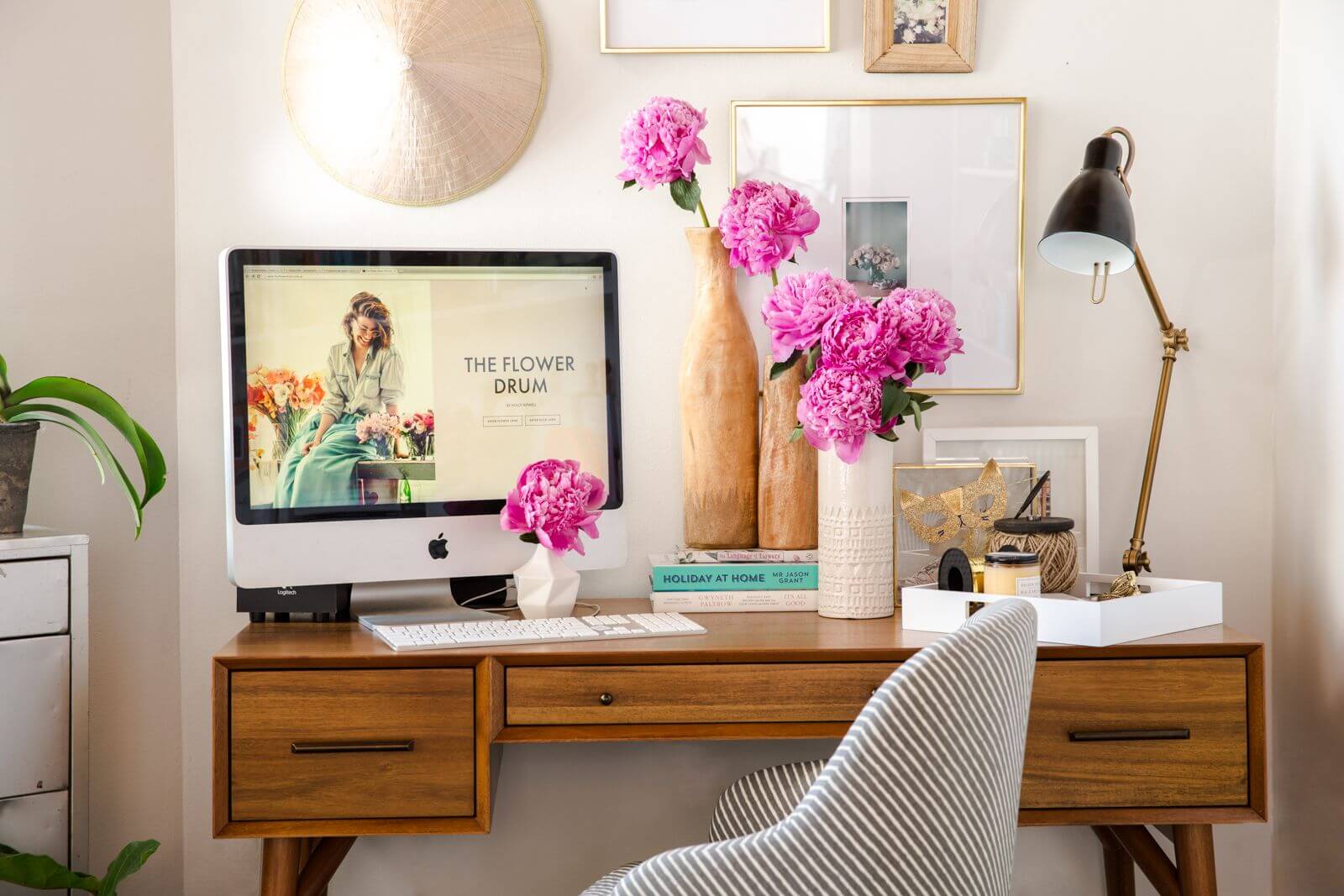 Source – i.pinimg.com
If you want to bring some positivity when your children study at their corner, place the table such that it faces east. Addendum to this, elegant yellow flowers will not let your children drift away from their focus.
6. Flower arrangement by the bedside: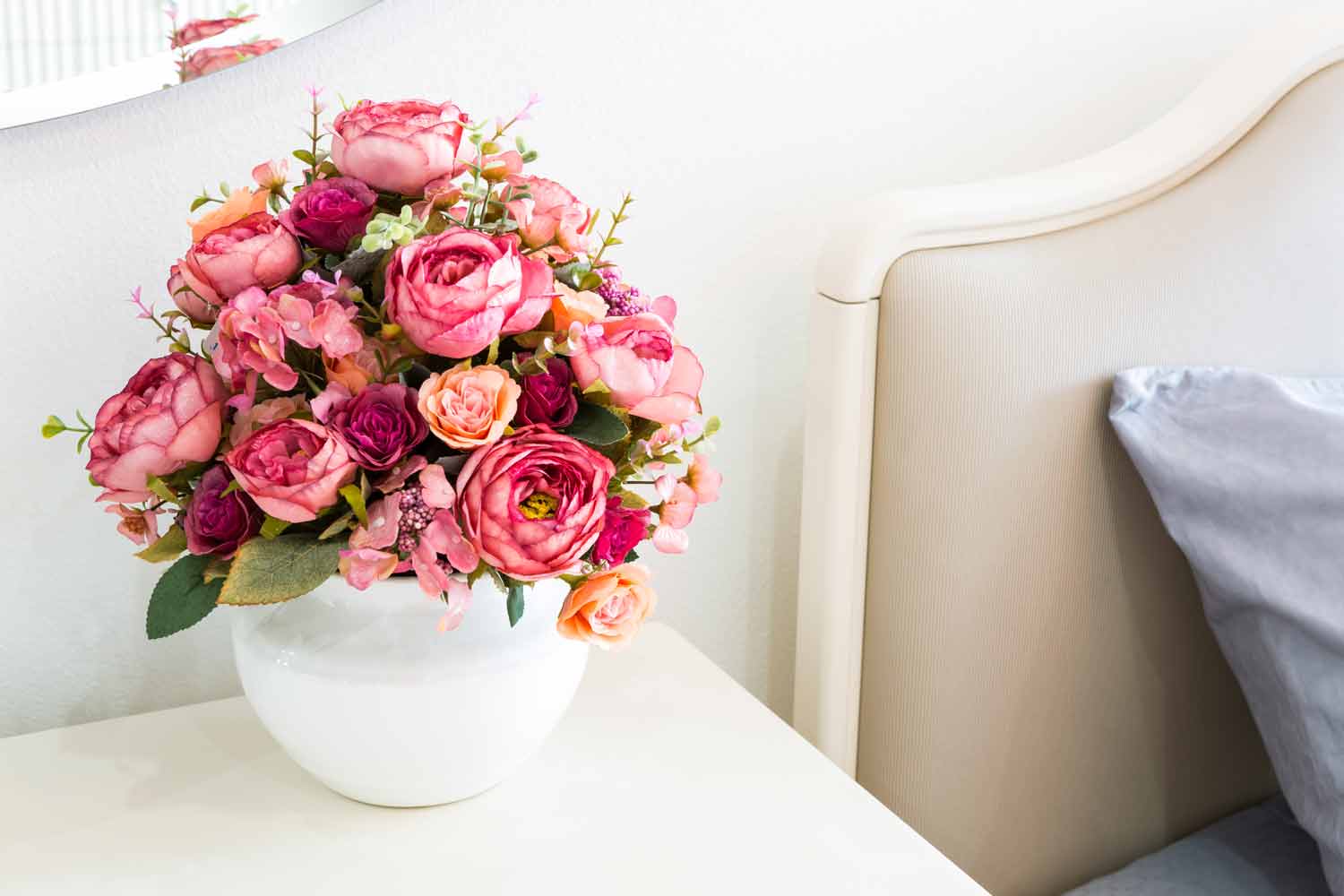 Source – www.aufora.com
For the romance to prolong between the couple, flowers play an important role. A not so large bunch of red roses denotes passion and admiration. Placing them by the bedside shall work towards making your healthy relationship even more healthier.
7. A small flower arrangement on one wall: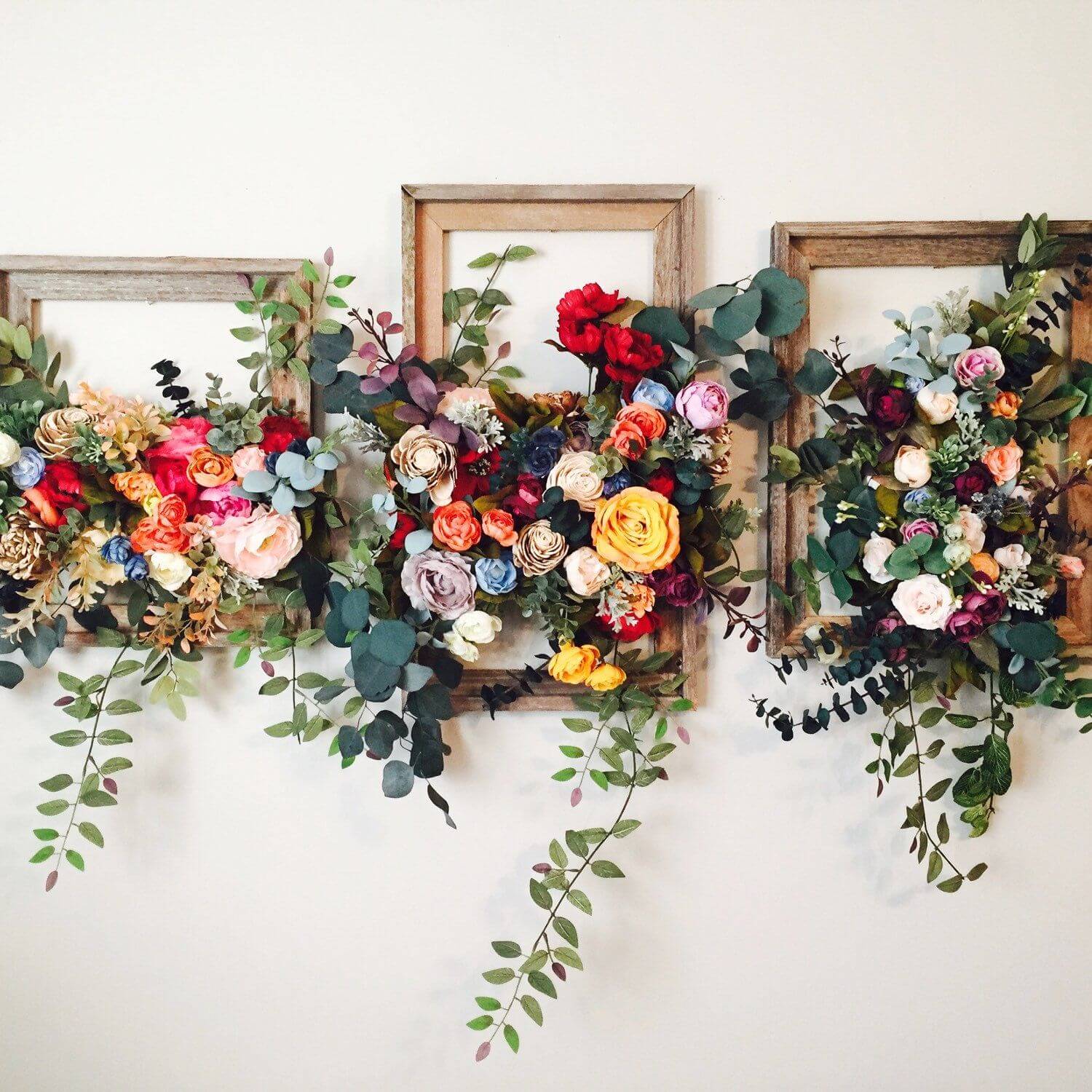 Source – i.pinimg.com
Decorate one wall of your room such that it becomes the highlight. This will break you from the monotony and you will always feel excited when you see that wall. Along with flowers you can decorate the room with small lamps and candles.
8. Incorporating a dedicated space for flowers and lamps:
Source – i.pinimg.com
White is the color when you already have too many colors in your room. Place a candle stand with a lamp along with white flowers and pebbles and make your room glitzy with a silver table top.
9. Flowers placed in the washroom: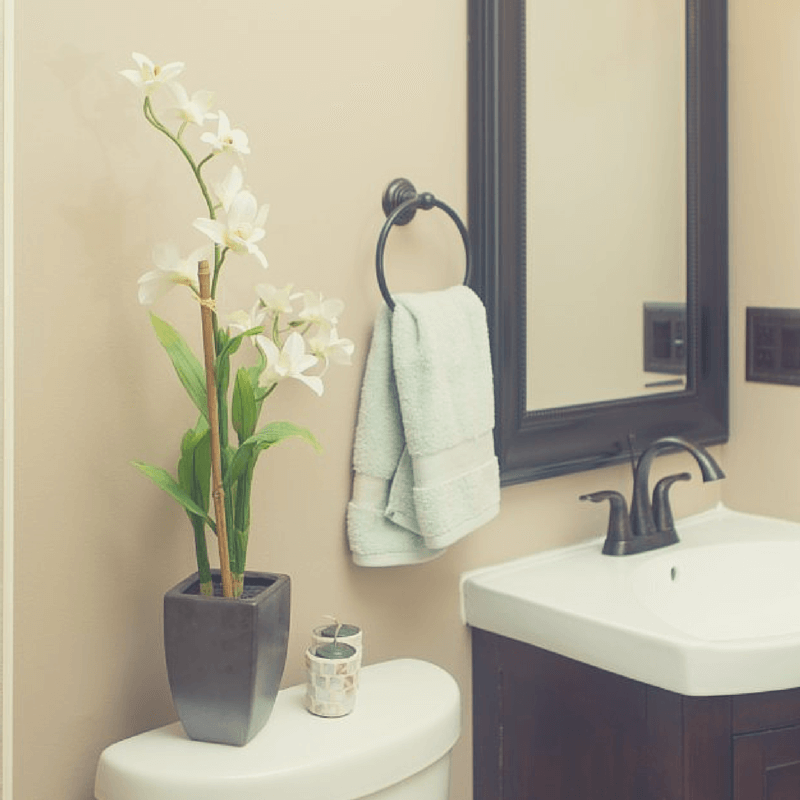 Source – havenly.com
To get a beautiful aroma, place some various colors assorted flowers in the washroom. This gives an elegant feel while you enter the washroom and makes it look pretty.
10. Arranging flowers near the Television: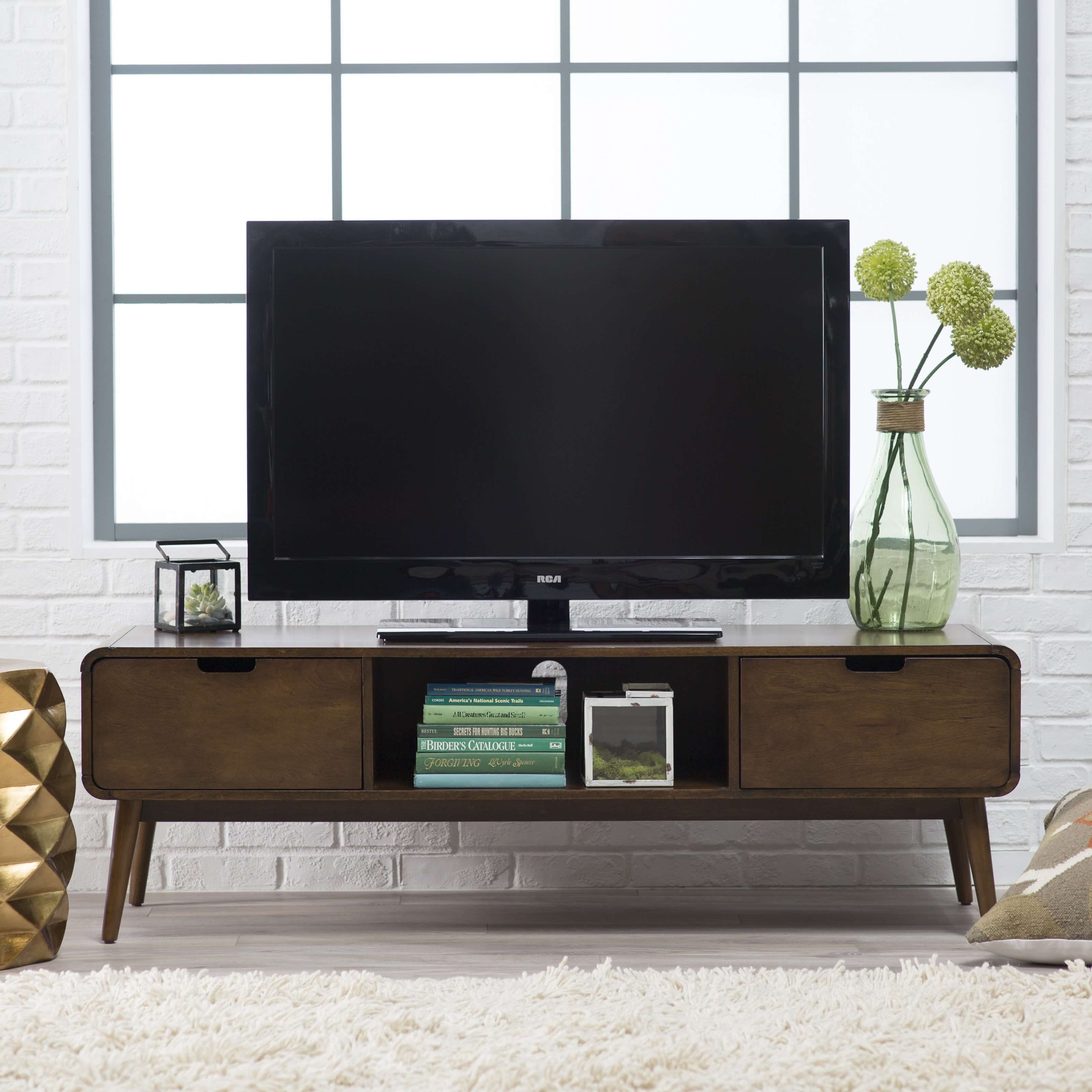 Source – www.joseslifeetc.com
Television is where our eyes are glued when we are in our room. Place the flowers on a small glass shelf on either side of the T.V. Each glance will make you feel close to nature and will make your room appear more attractive.