What is Induction Ready Cookware : Everything You Need to Know
Perhaps, you still use regular cooking by using a gas stove. This is a common stove that is compatible with any kinds of cookware products. However, today you can change your ordinary stove with the modern one. This concept uses an induction stove. Induction cooktop or burner is a sophisticated stove that allows you to cook without fire. Simply, you can just press a button, put the induction ready cookware set on the cooktop, and then cook practically. However, the induction cooktop is not compatible with all cookware products. Induction ready cookware is the only choice if you have an induction cooktop. Let us find out all about induction ready cookware and the best cookware for an induction cooktop.
What is Induction Ready Cookware?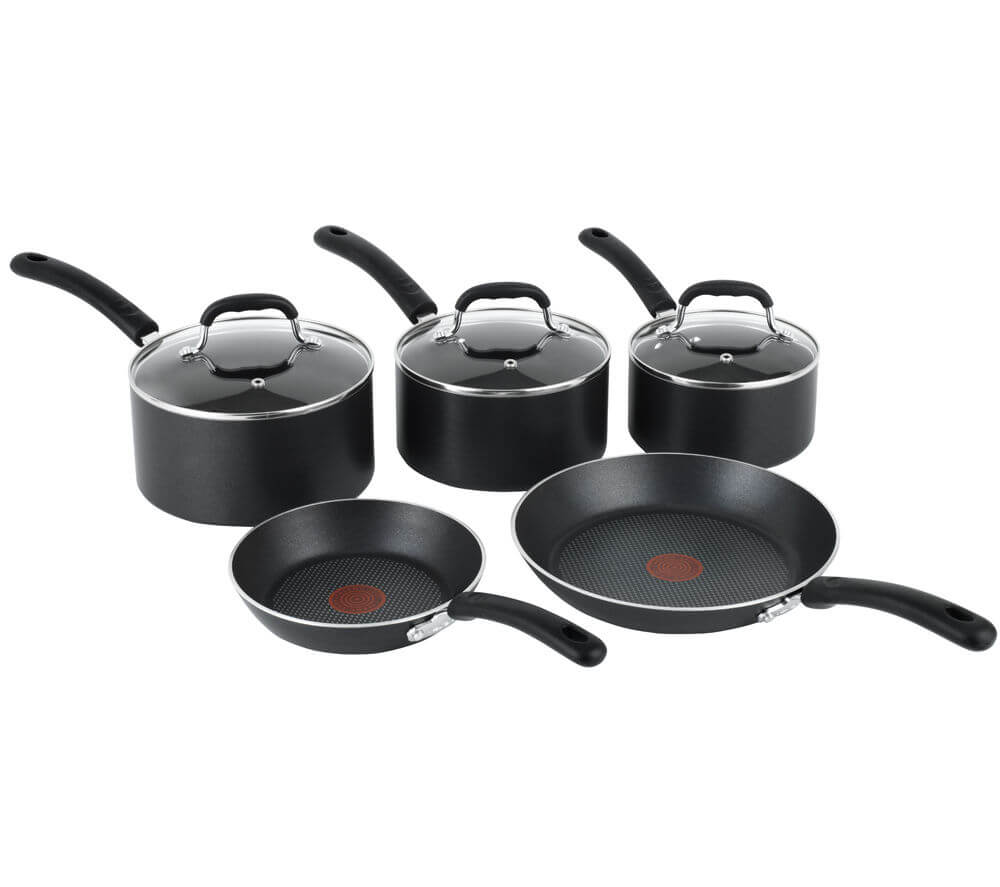 Source : brain-images-ssl.cdn.dixons.com
The first question that you may need to know is "what is induction ready cookware". As it is mentioned above, the induction cooktop or burner needs a special cookware set. You cannot just simply put a Teflon cookware on the cooktop while it is not compatible with an induction cooktop. That's why you need induction ready cookware. Induction ready cookware set refers to some pieces of cookware products that are specifically designed for an induction cooktop. Basically, most of today cookware sets available in the market support induction cooktop. The condition is that the cookware is made from cast iron, enamel cast iron, and some kinds of stainless steel cookware sets. Aluminum cookware may be not compatible with an induction cooktop unless it is designed specifically with a layer on the bottom which supports induction.
Somehow, you are no need to worry if your cookware is compatible with induction cooktop or not because most of today manufacturers give a symbol in their products if their products support induction cooktop. For your information, the induction ready cookware set is also compatible with a regular stove. So, you can use this cookware set on both induction cooktop and regular stoves.
However, Ellen Taylor from Cookware Diary makes a list of best induction compatible cookware sets. If you are looking for a good-quality induction cookware set at a reasonable price, then you can check that list.
What are the Benefits of Induction Ready Cookware?
Why is the induction cooktop created? There must be some benefits of using an induction cooktop with special induction ready cookware. Read these following advantages of using an induction cooktop and induction ready cookware.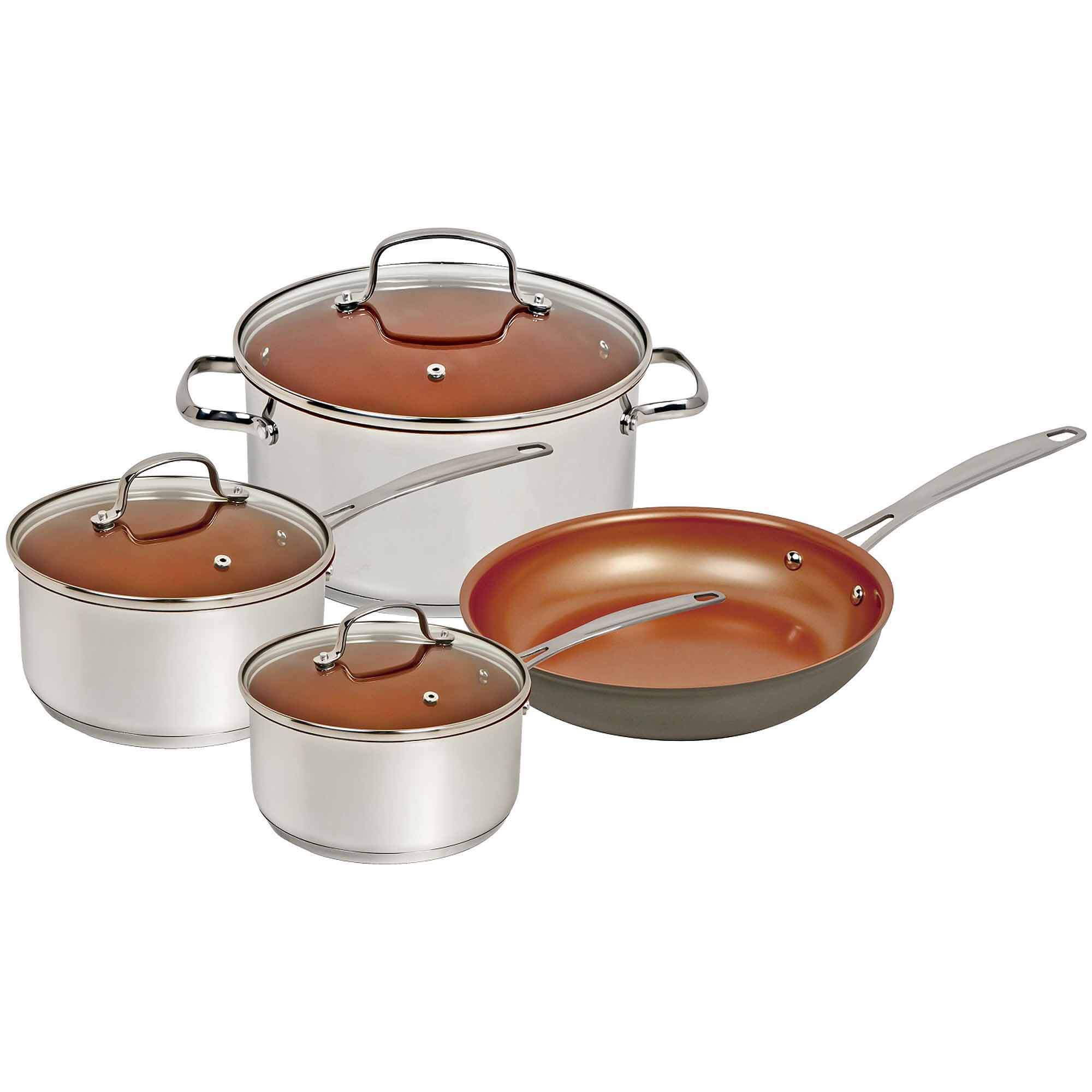 Source : i5.walmartimages.com
Cooking using an induction cooktop will be more efficient, because the heat delivered is faster and evenly, so the time you need to cook becomes shorter, especially if you use special induction ready cookware set that is particularly designed for this kind of stove.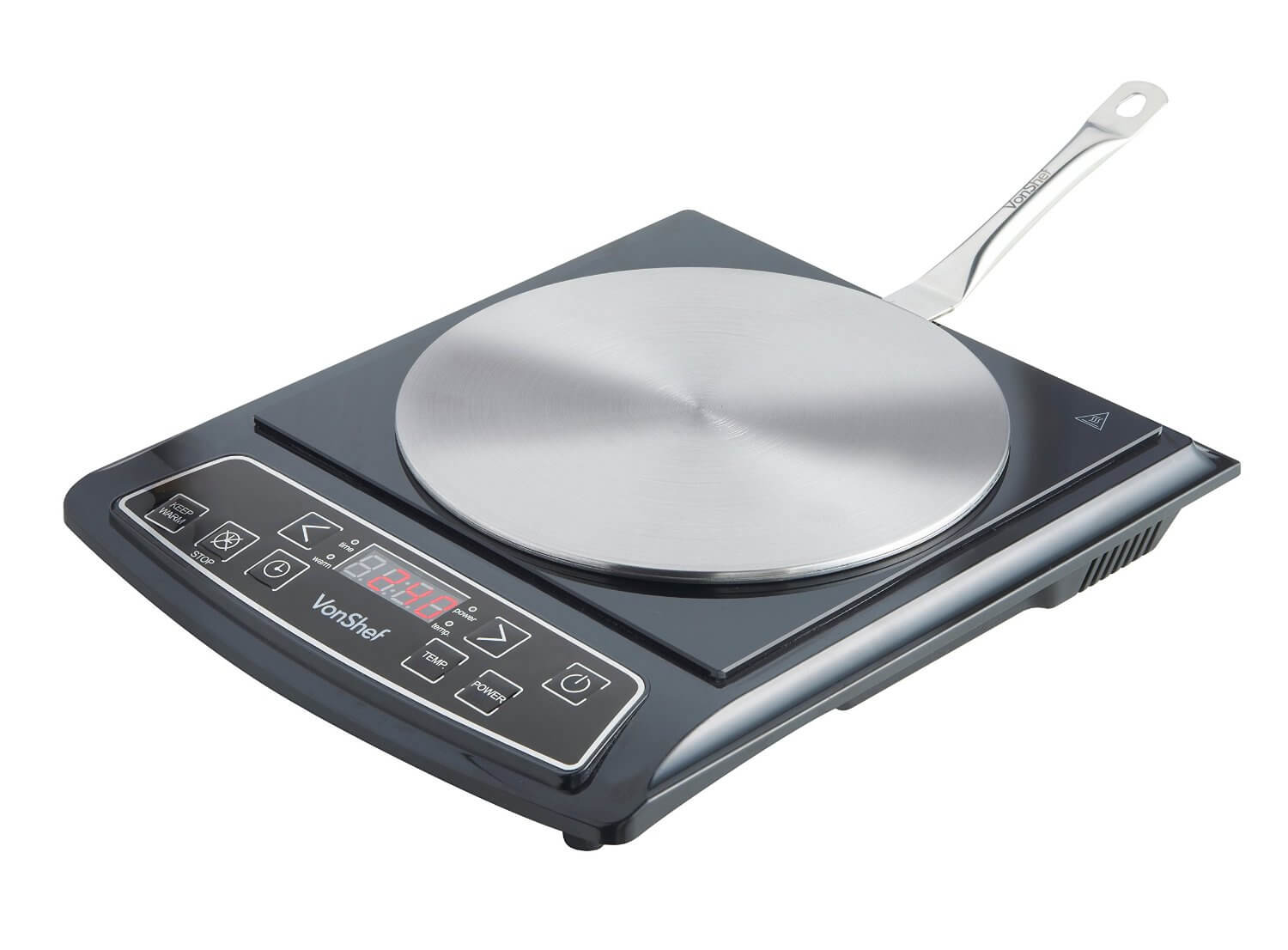 Source : cooklogic.com
This induction cooktop is very safe to use because you do not use fire to cook. So, you can avoid unwanted things like gas leaks or burns. Since there is no burning process, oxygen levels in your kitchen will not decrease, so the kitchen area will be healthier.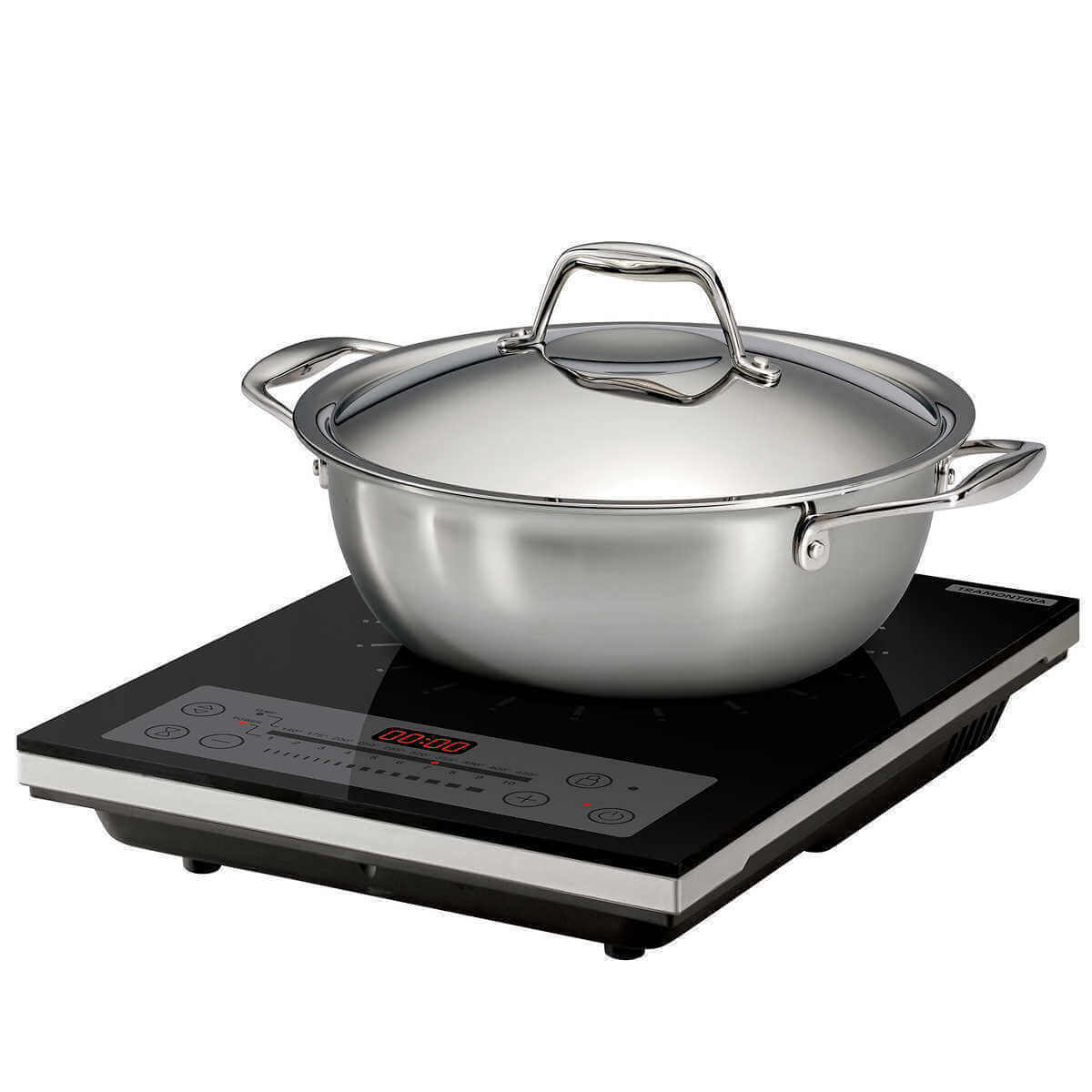 Source : i.ebayimg.com
It is undeniable that induction ready cookware is very practical. You do not have to bother to unpack the gas tube. You also do not need to replace the gas when it is running out because it uses electric power that works for 24 hours. Meanwhile, the induction ready cookware works fast and it is also lightweight for quick cooking.
Adjustable Temperature Settings
Source : theequippedcook.com
When you want to cook using an induction cooktop, you can also adjust the temperature according to your wishes. You can make it hotter or warmer. Since the cookware set is designed for an induction cooktop, the heating process will be so quick and your food will be perfectly done.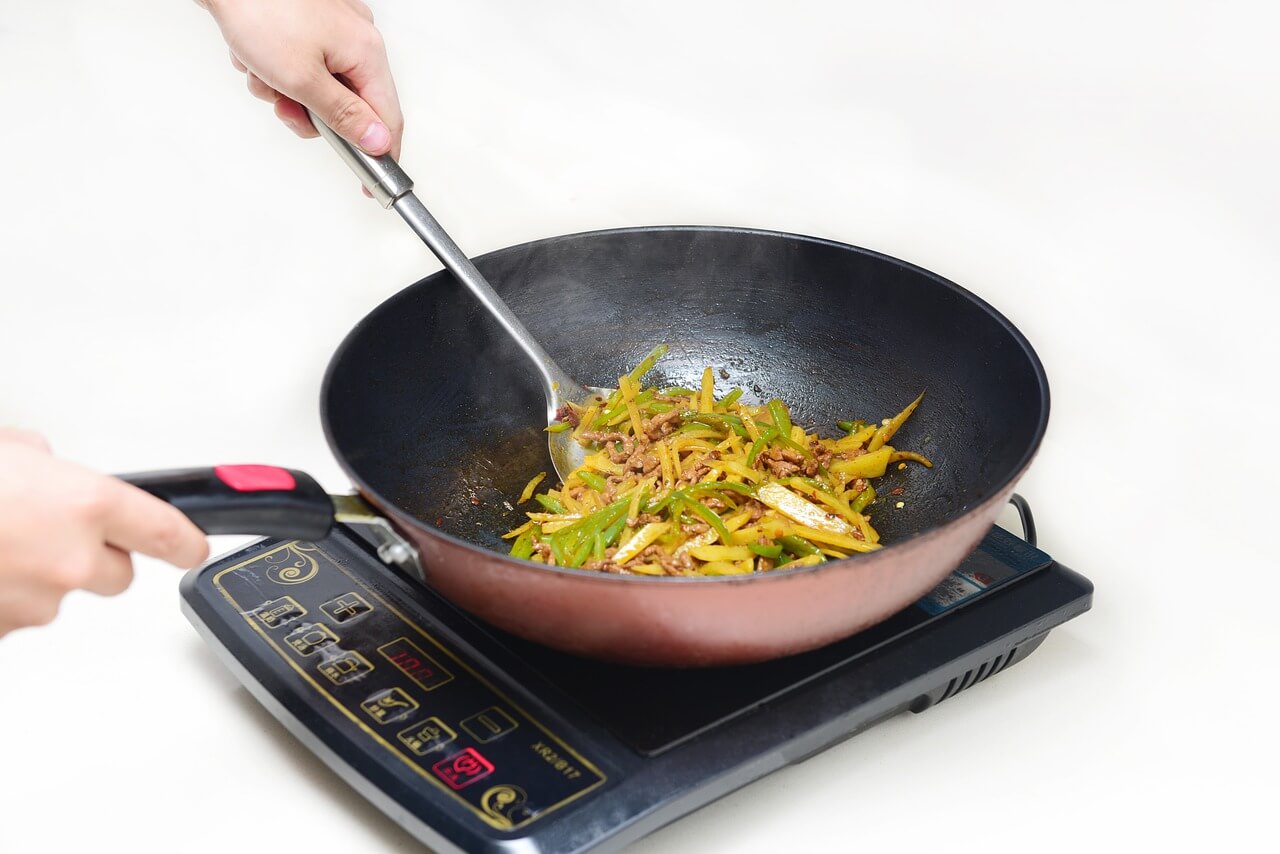 Source : potsandpansplace.com
Induction cooktop has a luxurious and elegant design that is suitable for a modern kitchen. Meanwhile, most of today induction cookware products are also available in various colors and designs. So, this can add beauty value to your kitchen room.
What is the Best Cookware for Induction Cooktop?
Talking about induction cookware set, there are so many products with various materials which are compatible with an induction cooktop. Well, you may choose your favorite one and make sure that it works on your induction cooktop.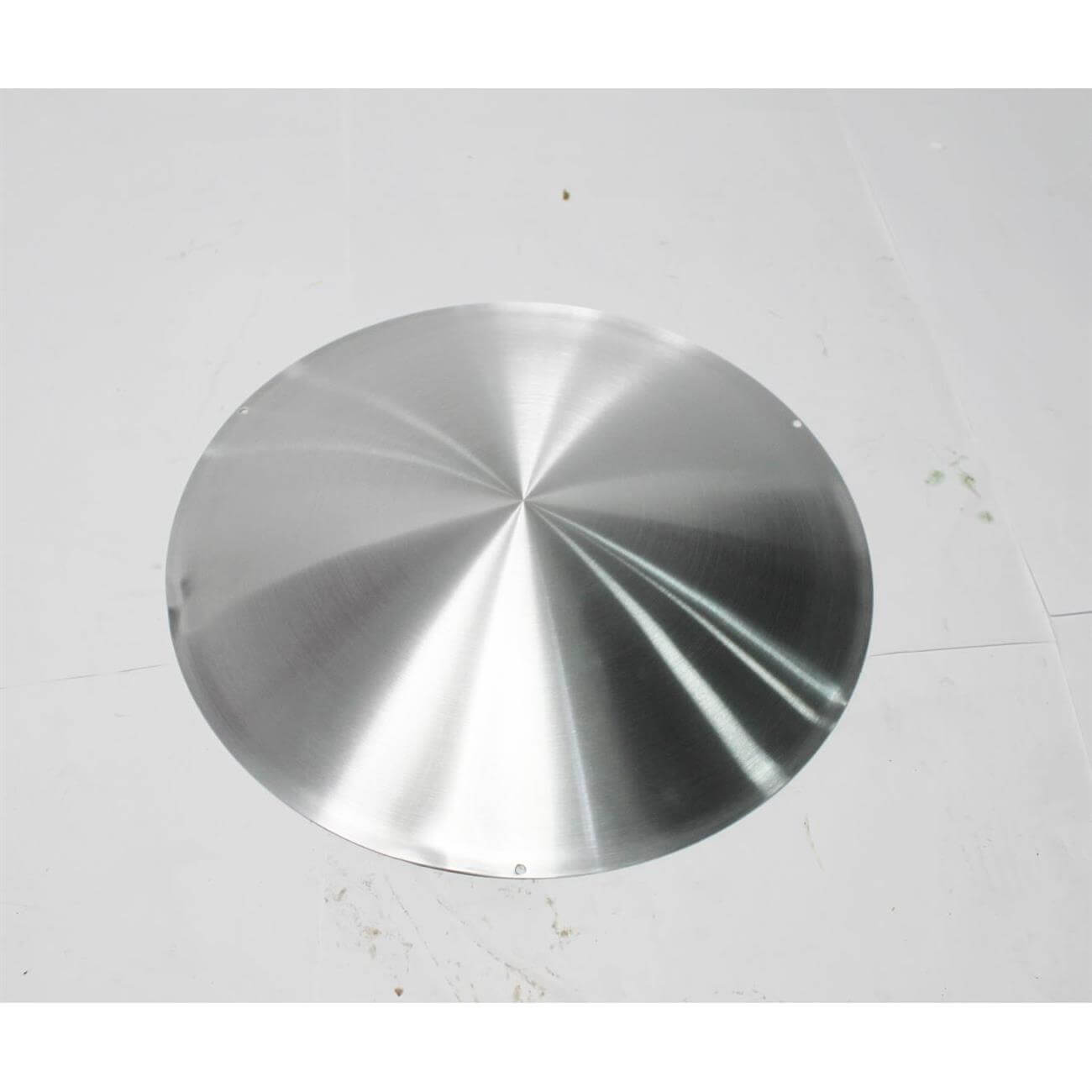 Source : content.speedwaymotors.com
The first simple induction cookware that you may try is spun disk that has two disks at the bottom of the cookware with a magnetic property. Since the bottom layer is compatible with induction cooktop, then the top layer may be made from aluminum.
Nonstick Induction Aluminum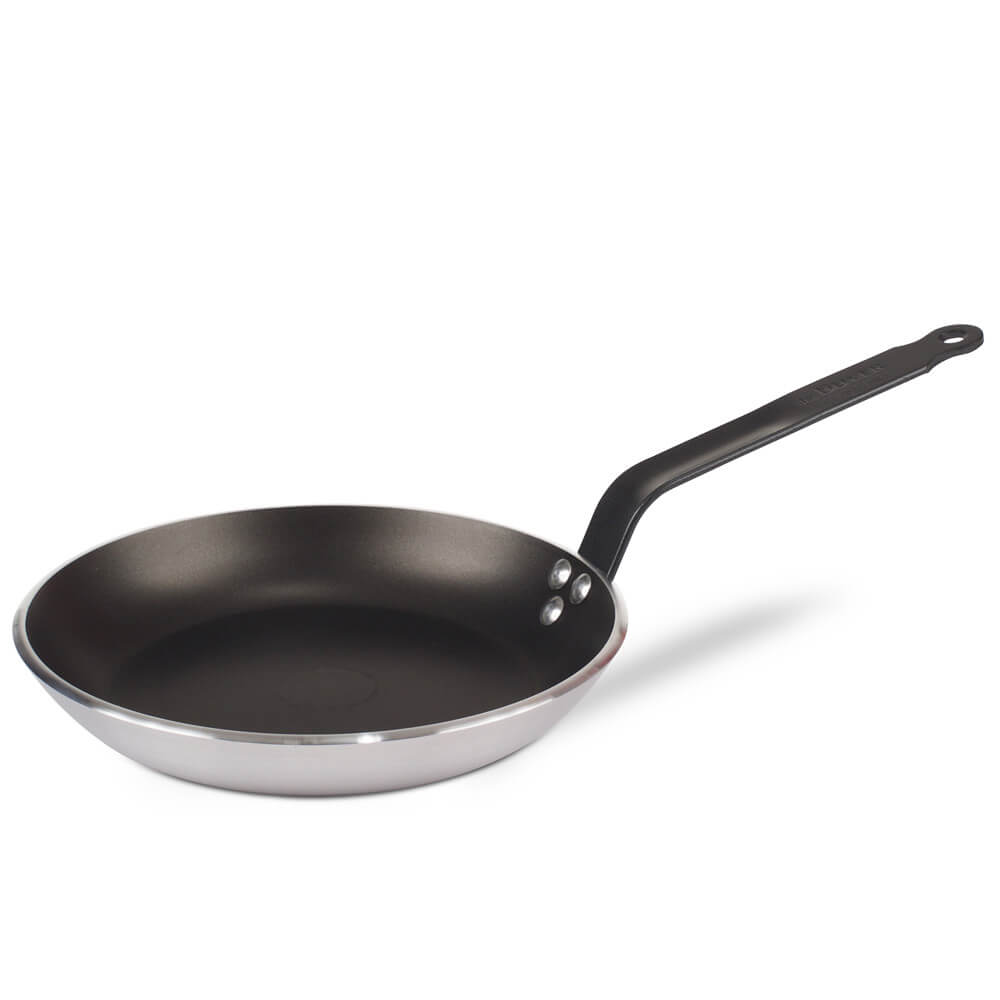 Source : jbprince.com
The old aluminum cookware may not be compatible with the induction cooktop, but today you can find aluminum cookware sets that support the induction cooktop. One of the best products that you can choose is Matfer Bourgeat 668532 Elite Pro Special Aluminum Fry Pan with Induction Bottom which looks simple and functional for frying.
Cast Iron and Carbon Steel Cookware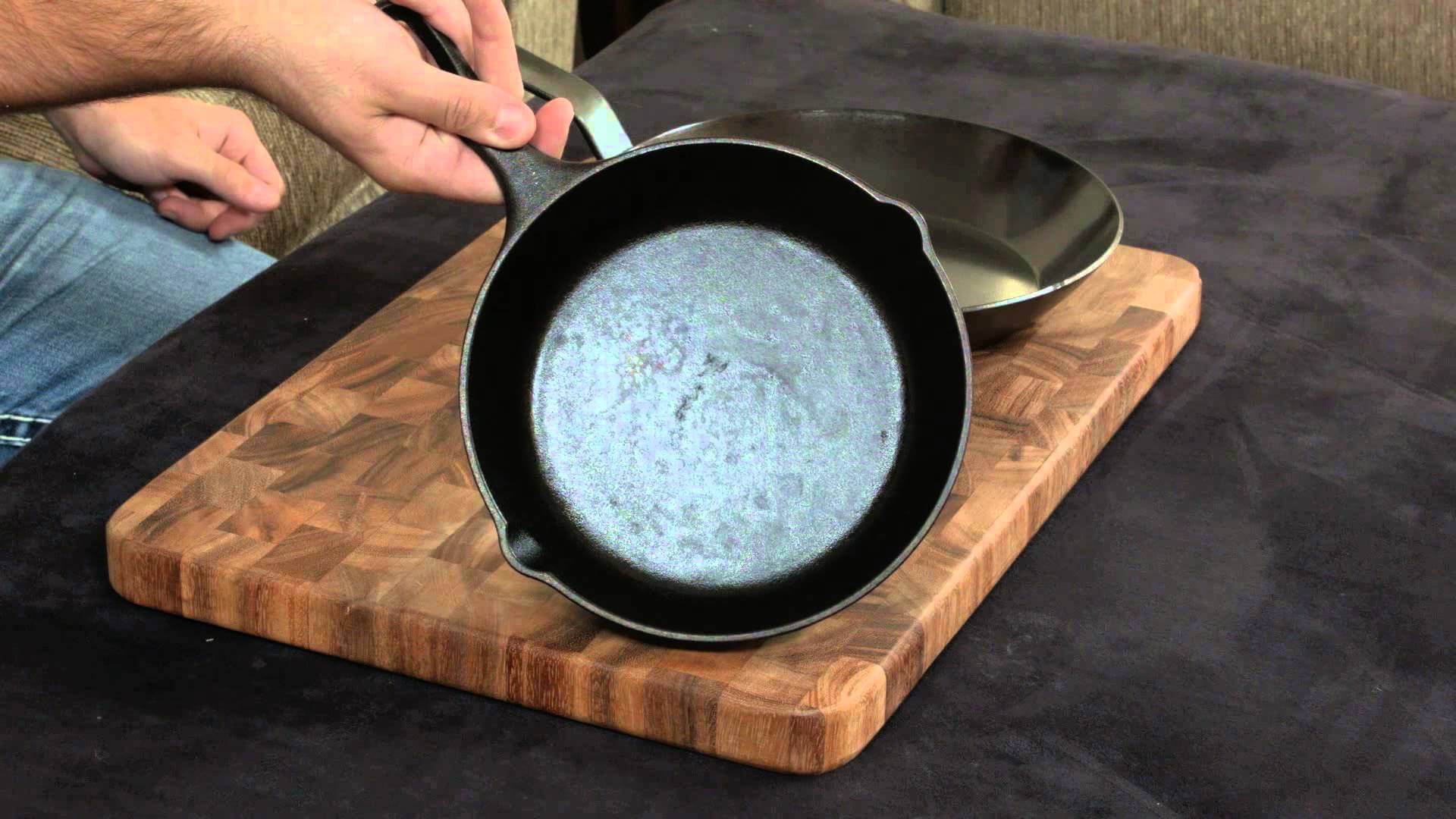 Source : i.ytimg.com
The next best induction cookware must be made from cast and carbon steel. These two kinds of cookware products are also naturally nonstick while you can also heat it up at high temperature. One important thing is that these cookware sets are quite affordable.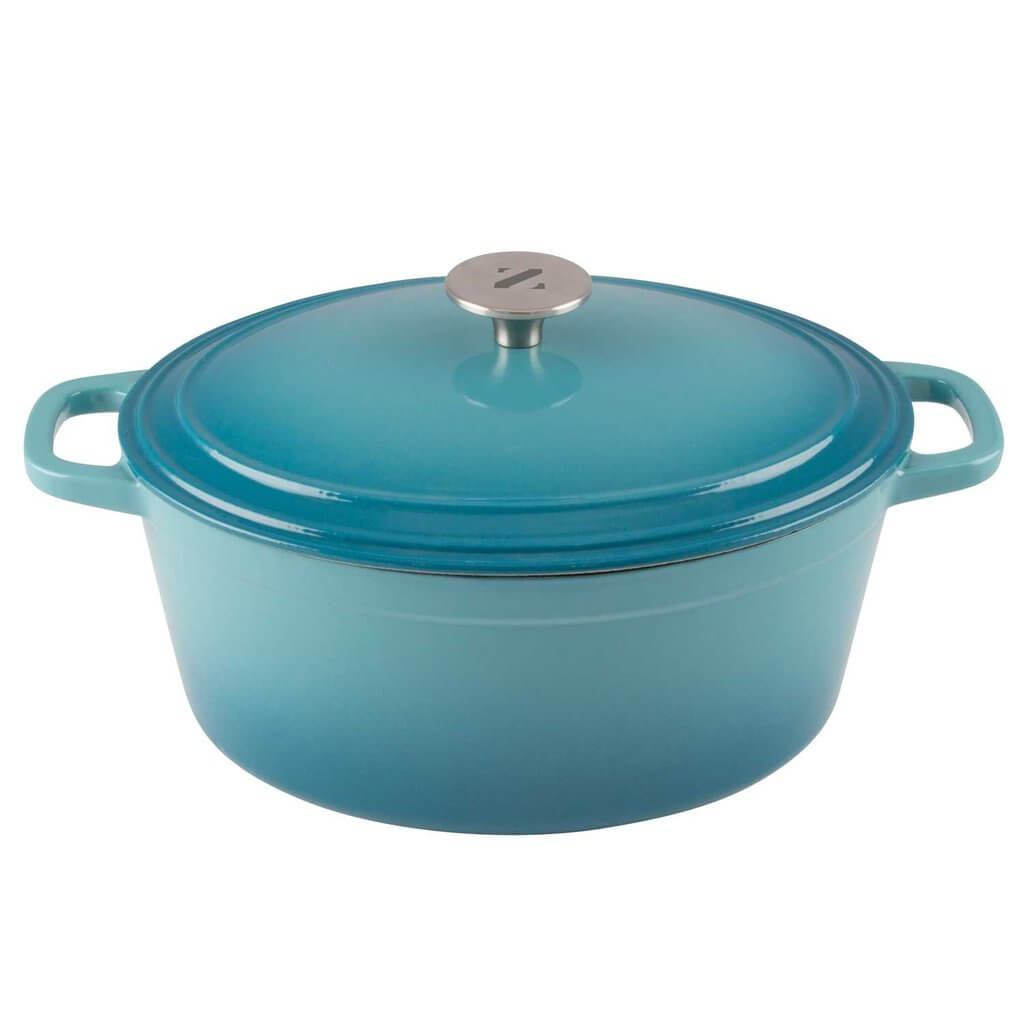 Source : cdn.shopify.com
If you like to cook acidic foods, then enameler cast iron must be your perfect option, especially when you use an induction cooktop. Enameled cast iron is also compatible with induction cooktop because the bottom layer has magnetic property. One example of enameled cast iron cookware is Lodge Color EC3CC33 Enameled Covered Casserole, Caribbean Blue, 3-Quart.
Induction Compatible Copper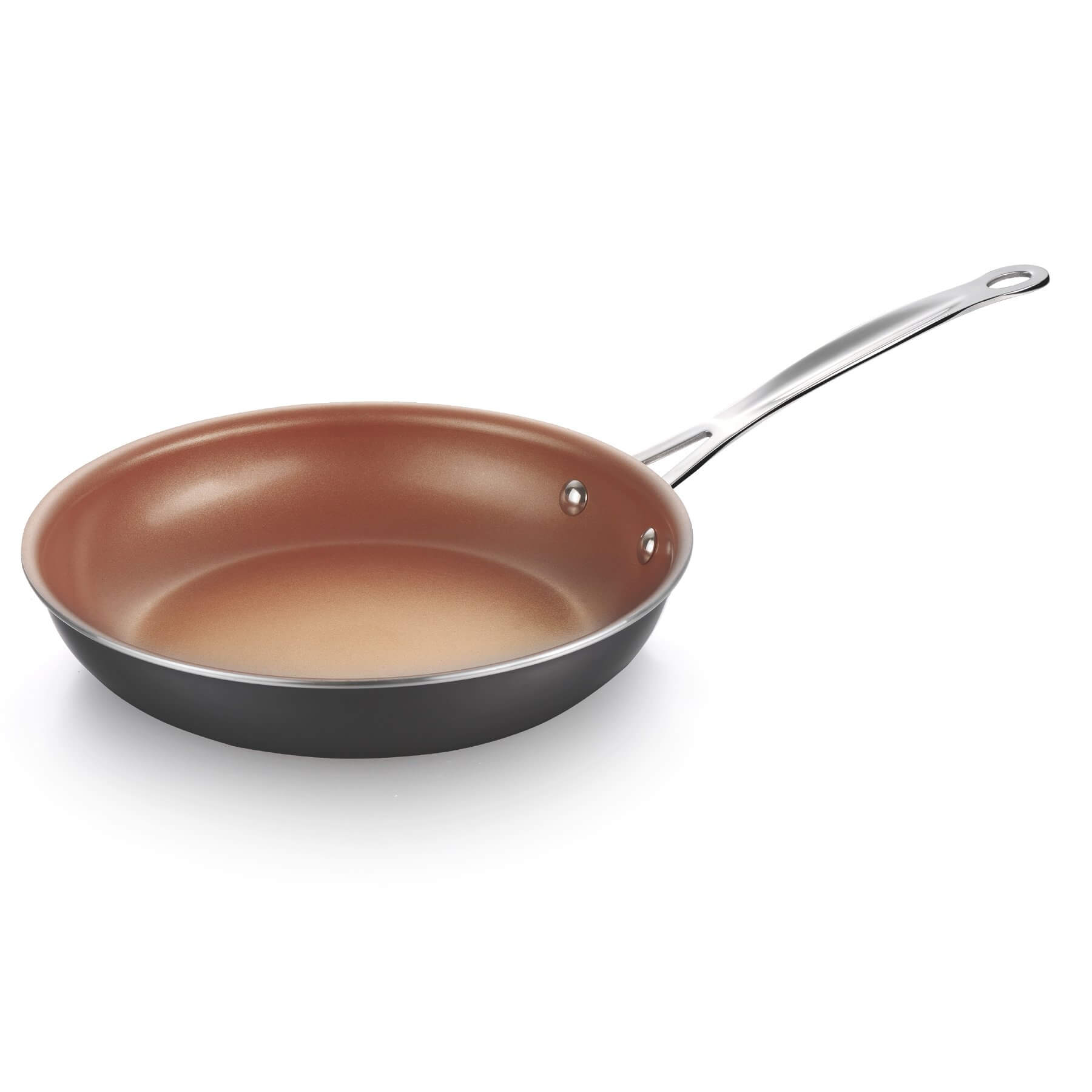 Source : na.ssl-images-amazon.com
Basically, copper is not compatible with induction cooktop, but you still have a chance to use this kind of cookware on your cooktop. Well, you only need to find a cookware set made from copper that has a magnetic layer on the bottom. For example, you can buy De Buyer's Copper Prima Matera 6.3-Quart Saucepan as a good option for induction ready cookware made from copper.
Granite Induction Cookware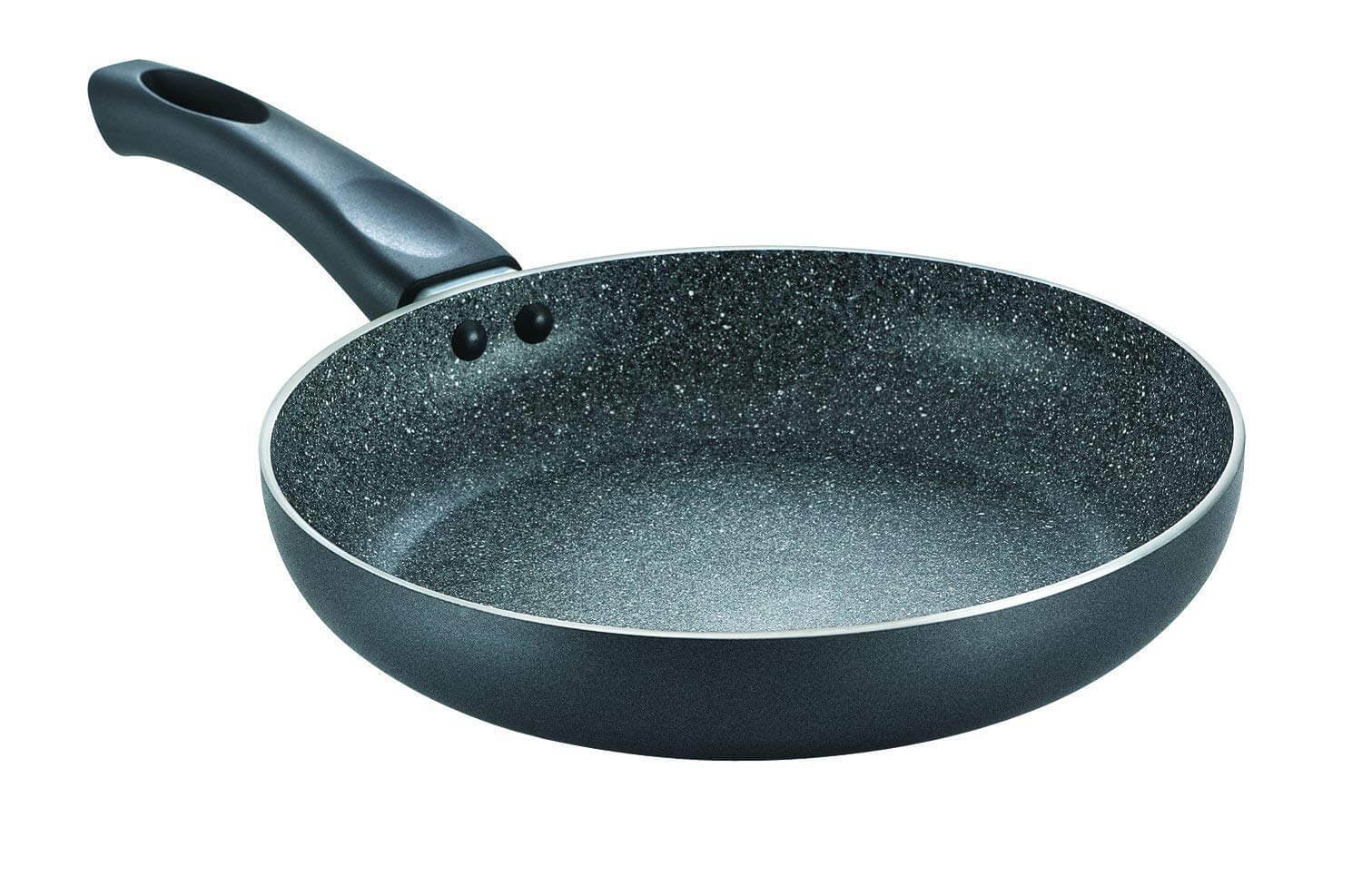 Source : images-amazon.com
If you do not like an iron cast, copper, and aluminum, then you probably would like to use graniteware that is also compatible with an induction cooktop. This cookware uses porcelain coating and it is also nonstick for better cooking. Not only that, this induction ready cookware is also relatively affordable. You may try Granite Ware 1- and 2-Quart Saucepan Set as one of the best cookware for induction cooktop available in the market today.
Final Words
Now, you know that there is a modern stove based on induction. This induction cooktop is only compatible with some induction ready cookware sets which you can find in the market today. So, you can choose your favorite cookware for induction cooktop according to your wishes.