10 Ideas on How to Organize & Design Your Kitchen Pantry
113 views
A kitchen pantry might not seem like a place you'd want to spend a lot of time in, but a beautifully designed and organized pantry space can be a work of art. We've compiled some of our favorite pantry organizing ideas and pantry design ideas to spark your imagination and get you thinking of kitchen design ideas for pantry for your own home. Just remember to have fun and be creative, and then step back and admire your beautifully designed pantry for years to come.
1. Containers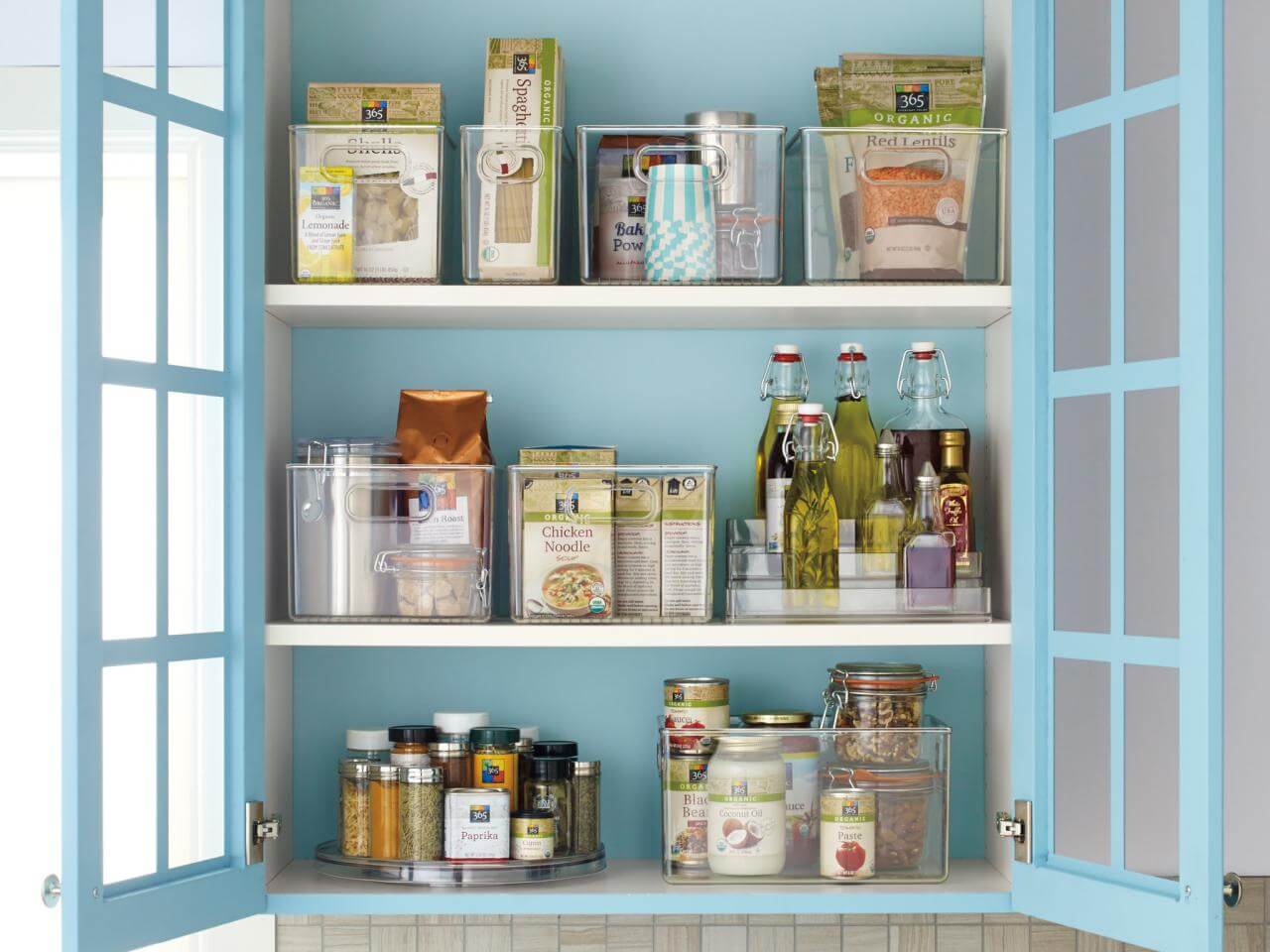 Source : hgtvhome.sndimg.com
One great pantry organizing idea is to use clear containers. Plastic or glass containers are especially good for storing flour, sugar, and other baking ingredients. Additionally, clear containers allow you to see their content so you know when you are running low on ingredients. Whether you opt for plastic or glass containers, make sure you label them clearly. You don't want to mistake cornstarch for flour in your recipe!
2. Hooks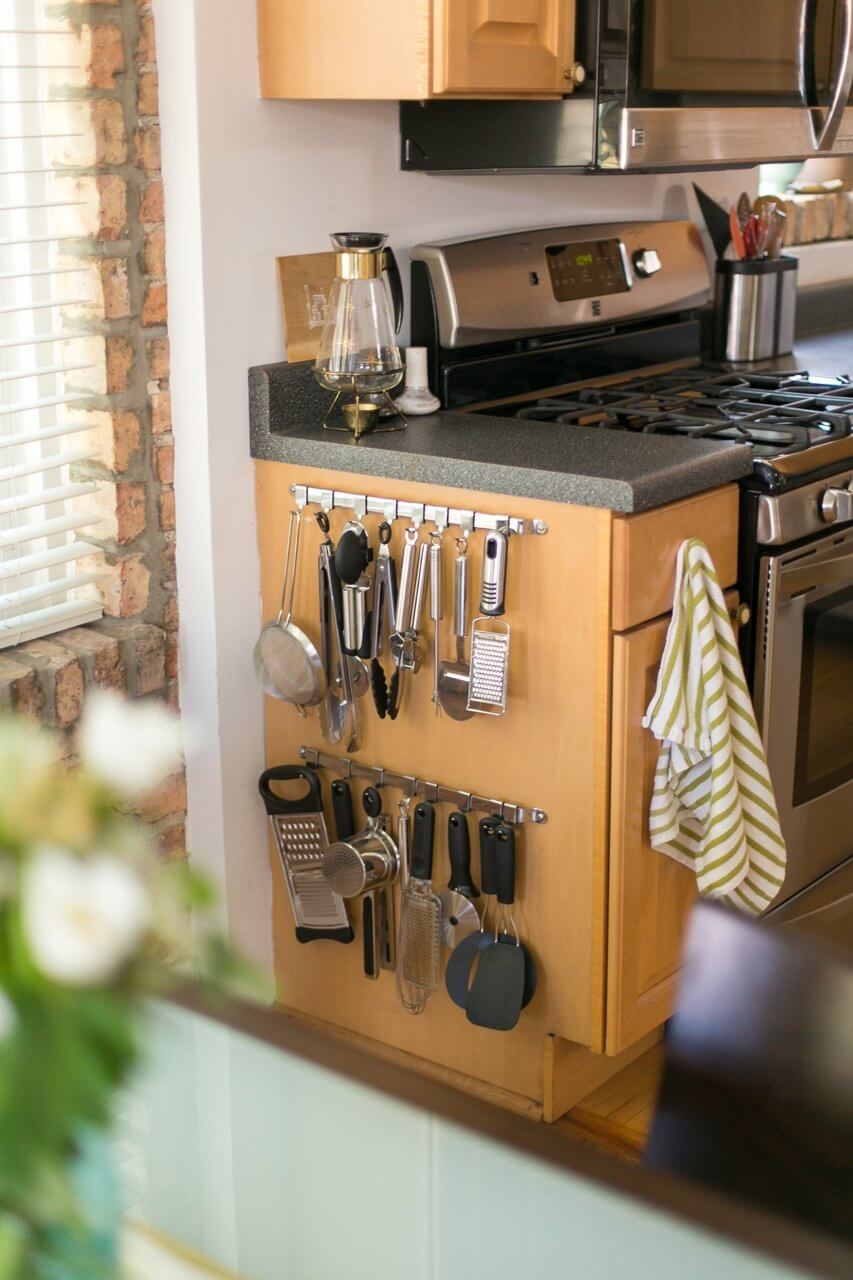 Source : homebnc.com
If you're looking for a kitchen pantry idea for compact storage, hooks can't be beat. They are easy to install and can be used to organize a variety of items. Keep aprons and hot pads out of sight and free up precious drawer space by hanging them. You can even hang infrequently used utensils, like your meat tenderizer, on a hook by looping a zip tie through the hole on the end of the utensil.
3. Shelving
Source : yearofthethug.com
Whether your shelves are metal or wood, the ultimate goal is function. Open shelving is essential in a pantry because it allows you to see what you have in stock. To avoid a cluttered appearance, space your shelves far enough apart, but make sure they are deep enough to hold containers comfortably. Floor to ceiling pantry shelves usually start 18 inches off the floor with 12-16 inches of height between the rest of the shelves. Other pantry design ideas that can take your pantry to the next level include finishing touches like wainscotting, which can really boost the design of your shelves.
If you don't have shelving in your pantry, you can purchase your own. A wire shelf rack is a great way to organize pantry items, and can even function as a stand-alone pantry if you don't have a walk-in pantry.
4. Counters
Source : cdn.freshome.com
If you want to up your pantry game, consider installing counters in your pantry if it's large enough. A large pantry with counters can function as a makeshift butler's pantry and provides a place to store additional appliances you don't want to keep in the open. Blenders, stand mixers, food processors, and microwaves can all find a home on your pantry counter. You could even set up your own coffee station for quick morning brews.
5. Baskets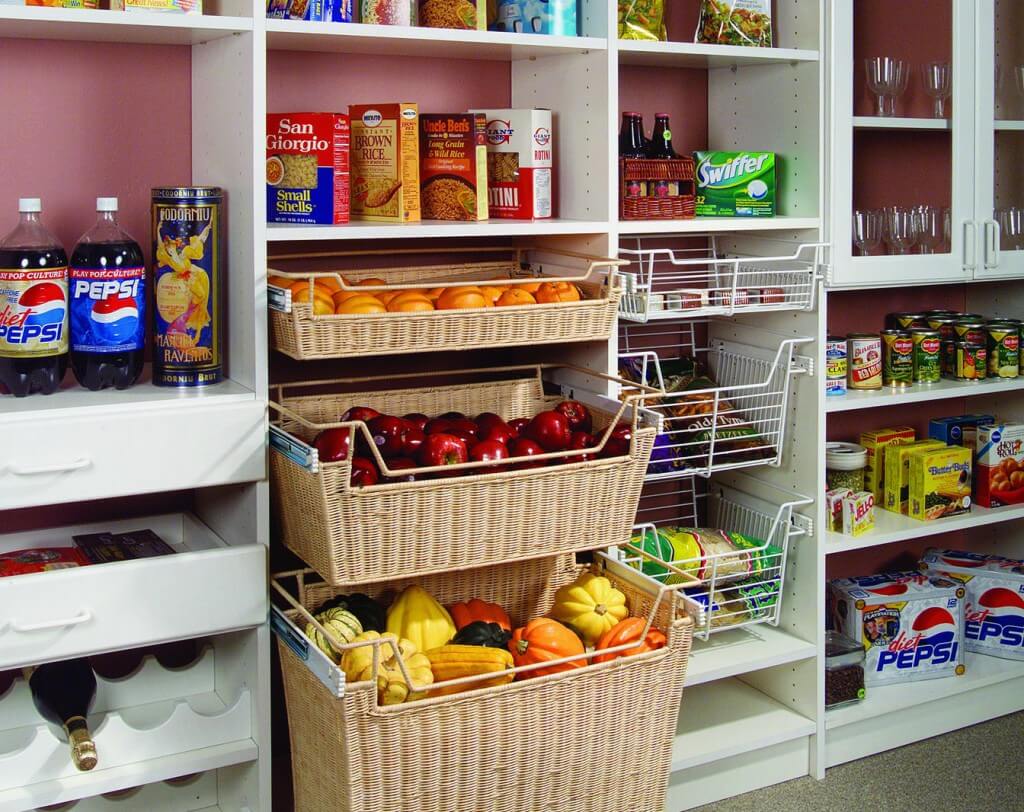 Source : closetandstorageconcepts.com
Baskets are extremely versatile and are a great pantry organizing idea. They can be used for a variety of food storage including prepackaged snacks, produce, and bottles. Matching baskets make the panty look cohesive and lend order to what can easily become a cluttered space.
Wicker, plastic, and wire baskets are the preferred material of choice. Wicker and plastic create a clean look because they hide the contents of the basket. Wire baskets on the other hand, make it easy to see what you have in your cupboard. Whichever type you choose, make sure to include labels on the baskets so you can stay organized and check the contents at a glance.
6. Door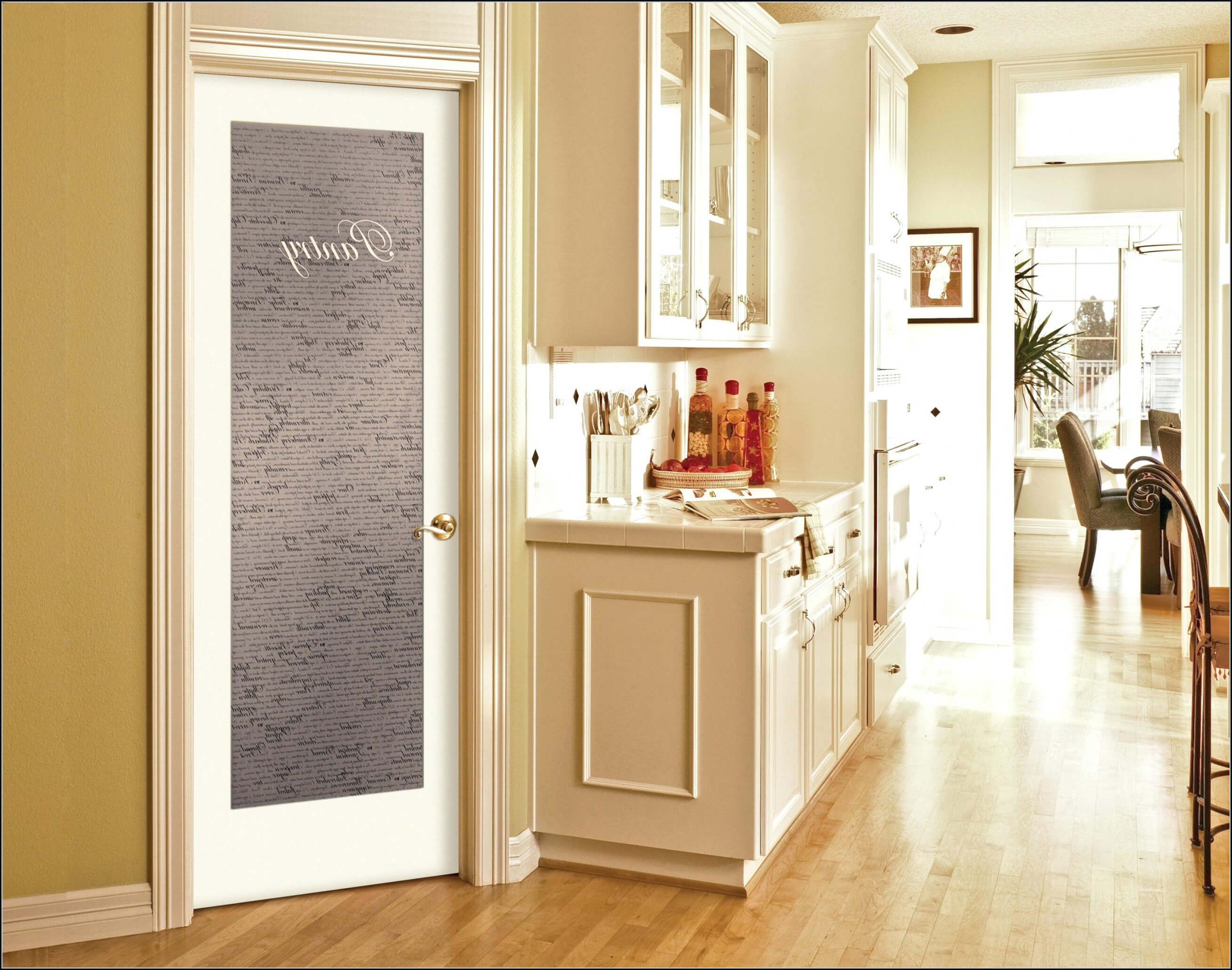 Source : xselproperty.com
Your pantry door can be much more than just a way to close off a disorganized pantry. Instead, make it a functional and decorative part of your kitchen. If you're short on pantry and kitchen space, the back of your pantry door is potential real estate for your kitchen supplies. Simply pick up an over-the-door shoe rack and fill the pockets with spices, seasoning packets, or cans. Alternatively, you could add a message board or small storage containers to hold notes and other small kitchen items.
And, instead of hiding your pantry, you can make the door a fun focal point. Give your kitchen a rustic look by adding a sliding barn door to the outside of your pantry, or make it even more functional with a metal barn door that you can write messages on. You could also repurpose a vintage door or paint your current door a vibrant color for additional impact.
7. Organization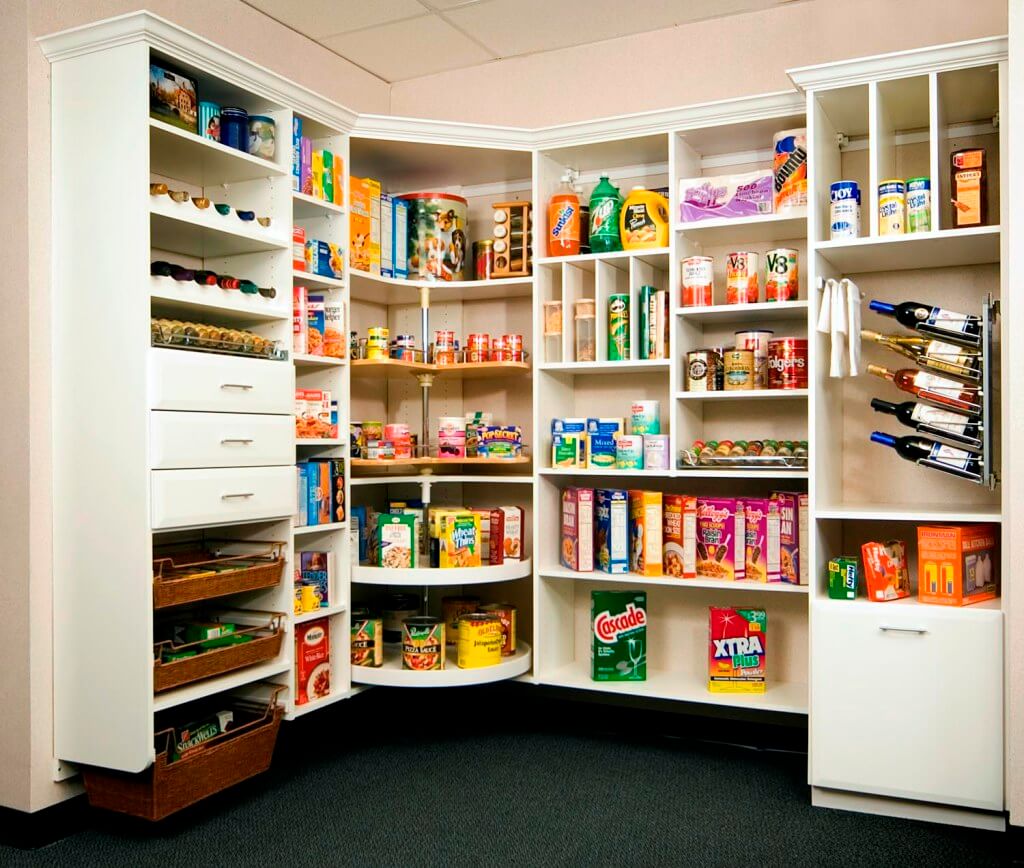 Source : superhitideas.com
This is one of the most important kitchen pantry ideas, because a well-organized pantry looks beautiful no matter how big it is. The first step to organizing any space is getting rid of the things you no longer need. Take a look at your pantry and declutter as much as you can. Create spaces for everything and use containers and baskets to organize similar-type food items. Be sure to label the spaces so that, as you or your family put things away, everything can go in its proper place.
8. Repurpose a Space
Source : brookehandmadeblog.com
Many homes don't have the luxury of a walk-in pantry. If this sounds like your home, don't fret. It's entirely possible to repurpose another space into a pantry and still utilize your pantry design ideas. This can be as simple as organizing your cupboards, purchasing an open metal shelving unit for the kitchen, repurposing the closet under the stairs, or even combining your pantry with your laundry room.
9. Space Saving Drawers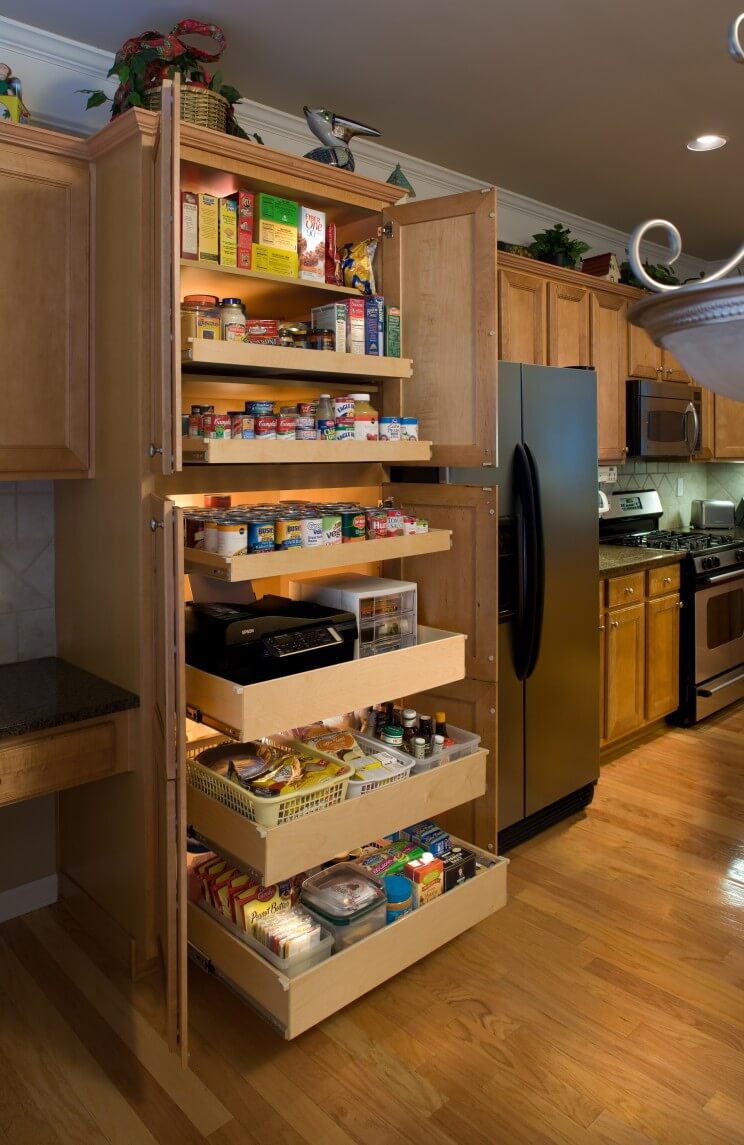 Source : javascriptit.com
Another pantry organizing idea is to use sliding drawers in place of regular shelves. This is a particularly useful pantry design idea if you are short on space or are repurposing an existing space by turning it into a pantry. Sliding drawers allow you access to jars and cans on the back shelf that might otherwise be forgotten. With sliding drawers, you can easily see everything you have and save space doing it.
10. Lighting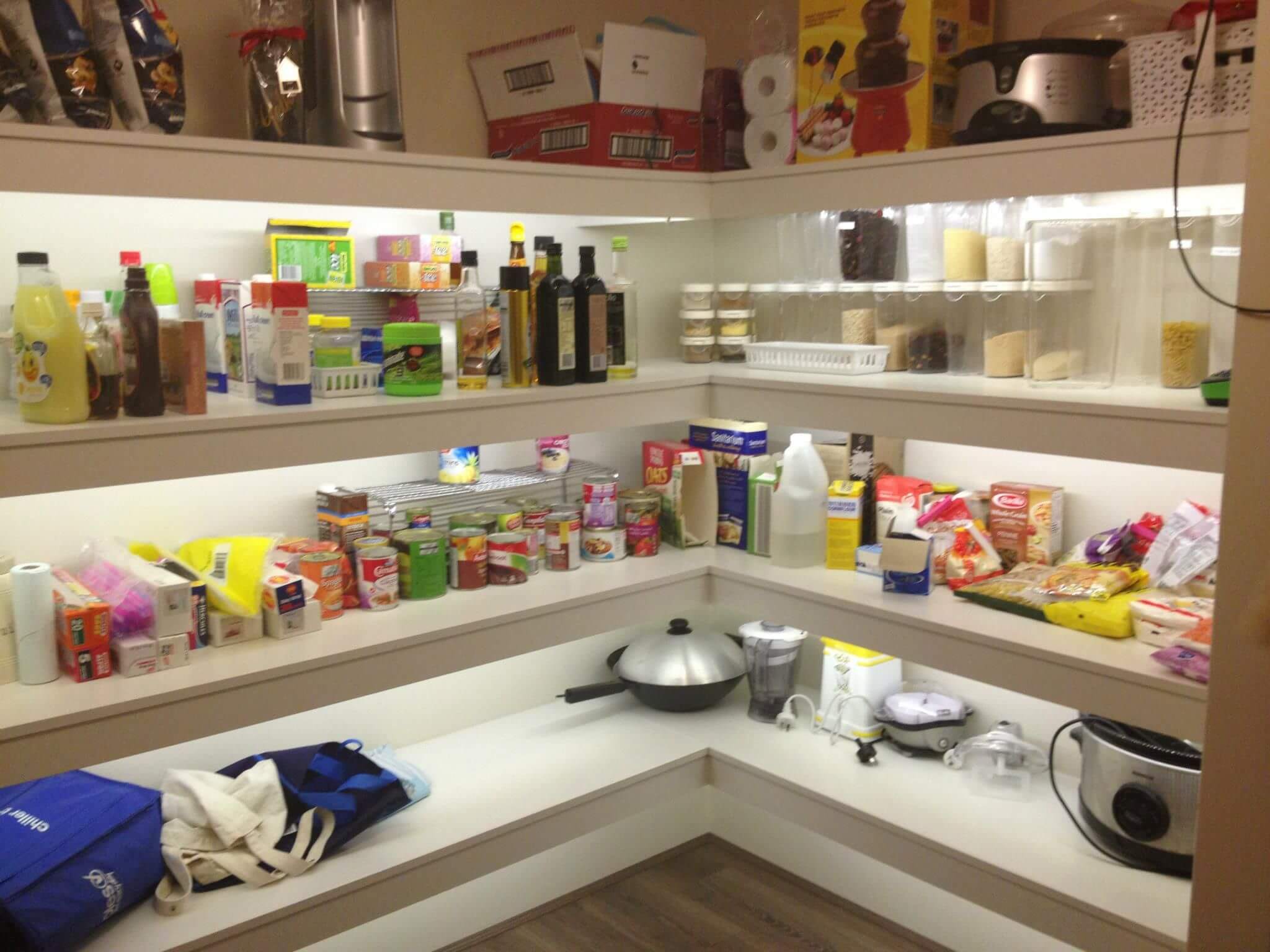 Source : i.pinimg.com
LIghting is probably the last thing you'll think of when it comes to pantry design ideas, but it may well be the most important. It won't matter if your shelves are organized if you can't see the items in the first place. If you are lucky enough to have a window, you will be able to use some natural light to compliment your other lighting features. Otherwise, a combination of recessed lighting for function and pendant lights for style should do the trick. There are endless styles of pendant lights to choose from, so have fun with the design of your pantry.
With these easy pantry design ideas and pantry organizing ideas, you're well on your way to creating the pantry of your dreams. Although there are endless kitchen pantry ideas and designs, the most important thing is that your pantry functions the way you need it to. Use the ideas and suggestions we've provided to help you achieve your personal pantry goals and enjoy your newly organized space.