Unstudio Designs The Highest Skyscraper In Australia
217 views
Green Spine, the tallest building in Melbourne, Australia, has been designed by Unstudio and Cox Architecture. The designing of the skyscraper is one of a kind. The top of the super building has a green twist. The building will be dominated by a botanical garden on the top. The garden will be publicly accessible. The objective of the designing is to build skyscrapers but without scraping off the greenery. The design has been infuse3d with the green elements.
They believe in healthy living and hence this piece of thought. The buildings are a group of two towers. The taller of which will be the residential one, while the other can be used for commercial purposes, like offices, restaurants etc. Unstudio is a Dutch architectural firm. The height of the taller tower is 252.2 metre. Greenery will not just be showcased on top of the buildings but will be placed along with the spine of the buildings. The design has incorporated multiple elements of the towering residency. There will be other functions available, such as school, library, fitness centre, auditorium etc. It's a complete package.
The designing is totally state of the art facilitated. Such infrastructures provide a new horizon to the city as well. There will be other outdoor spaces such as a play area, parks etc. There are other cute elements like French balconies and stairs as well. The objective is to provide state of the art living experience to the residents here and that has been successfully accomplished by the Unstudio.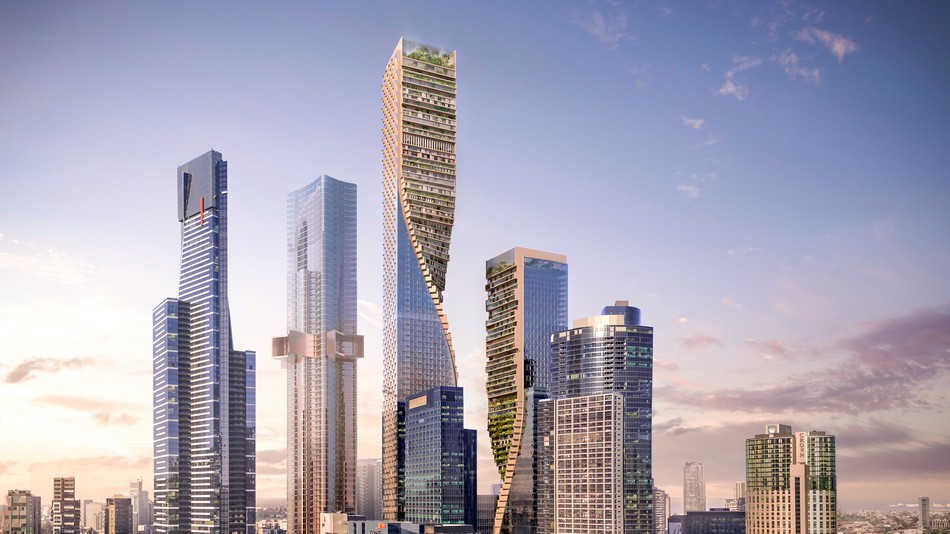 Source : i.amz.mshcdn.com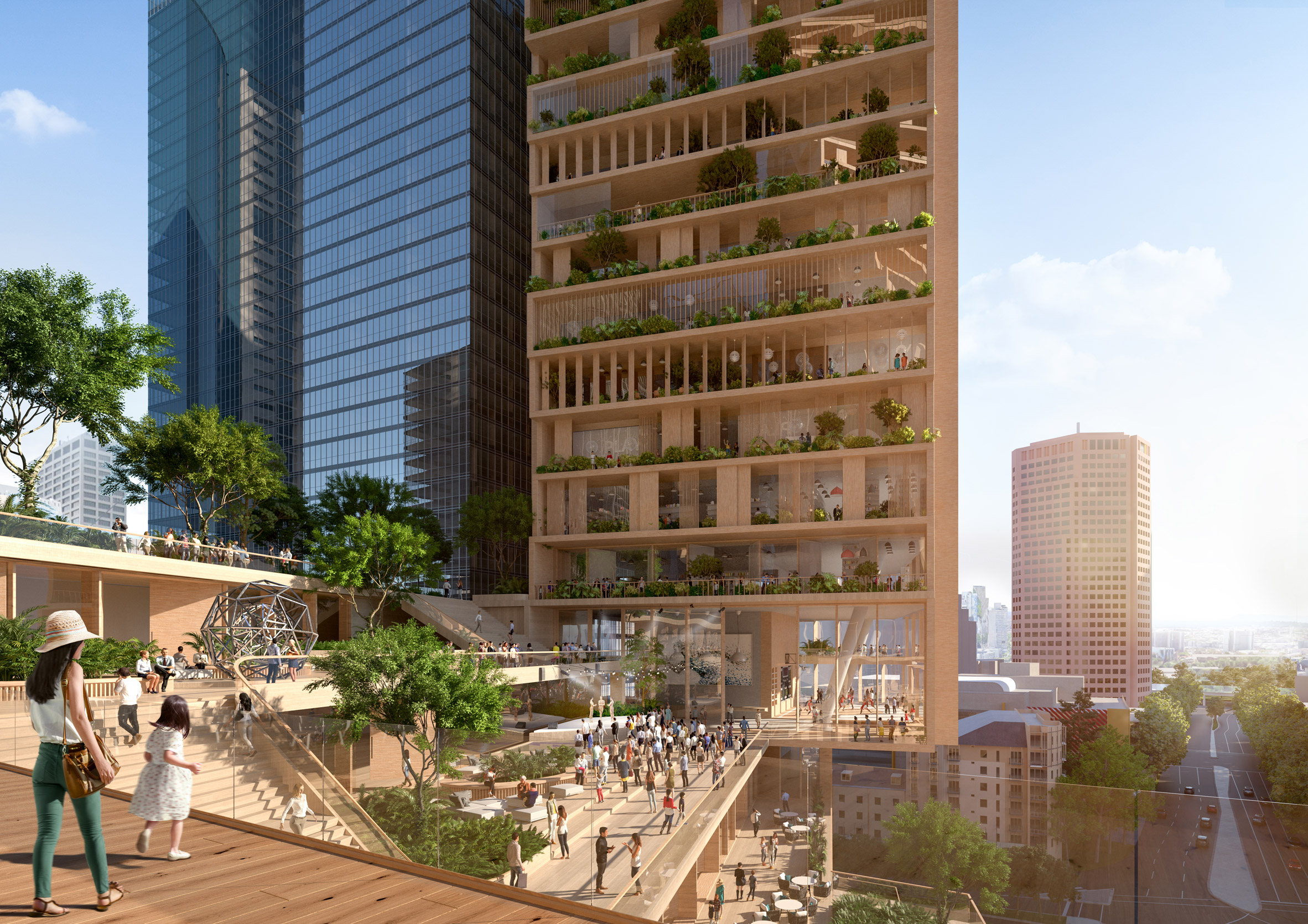 Source : designboom.com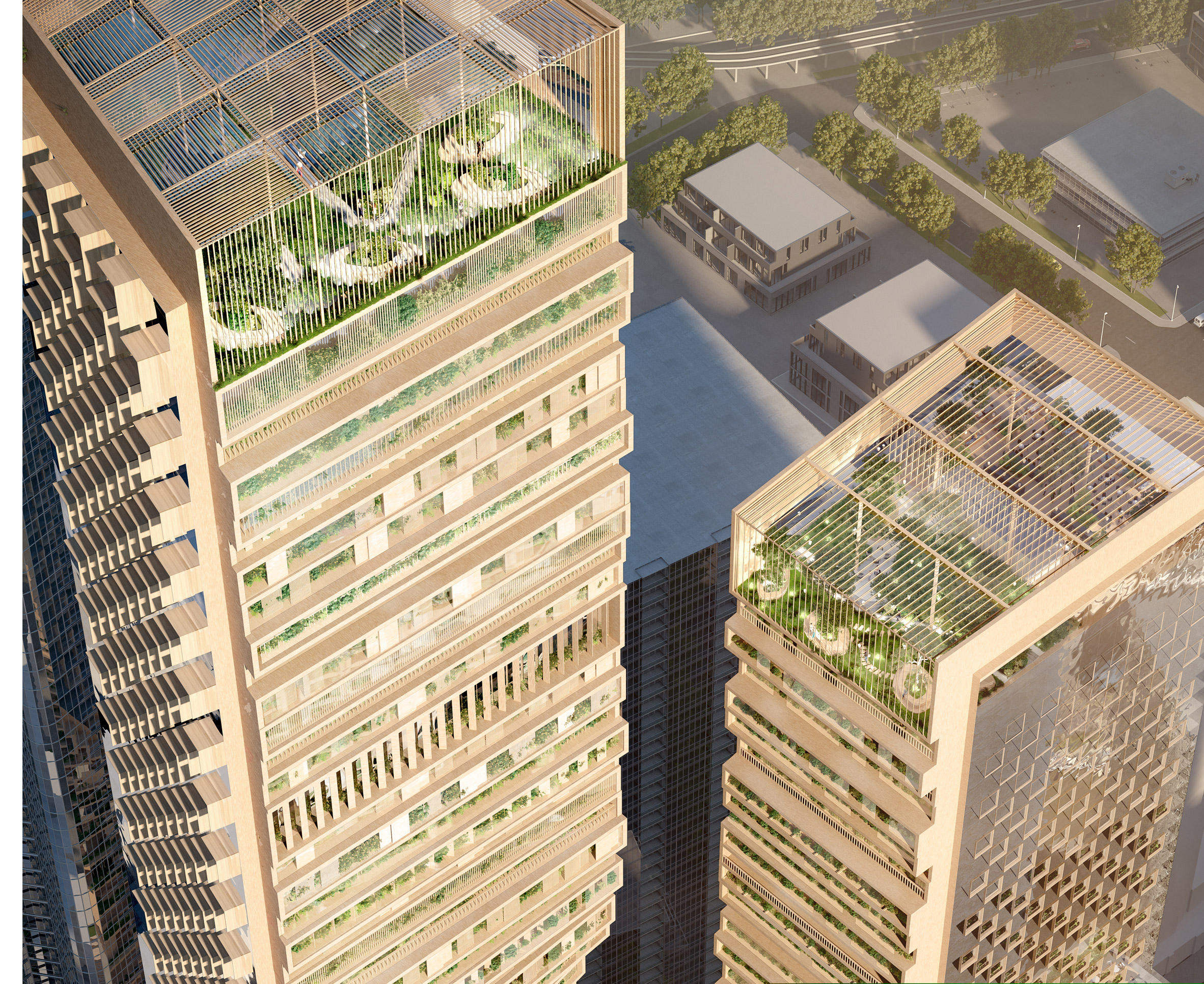 Source : architecturepin.com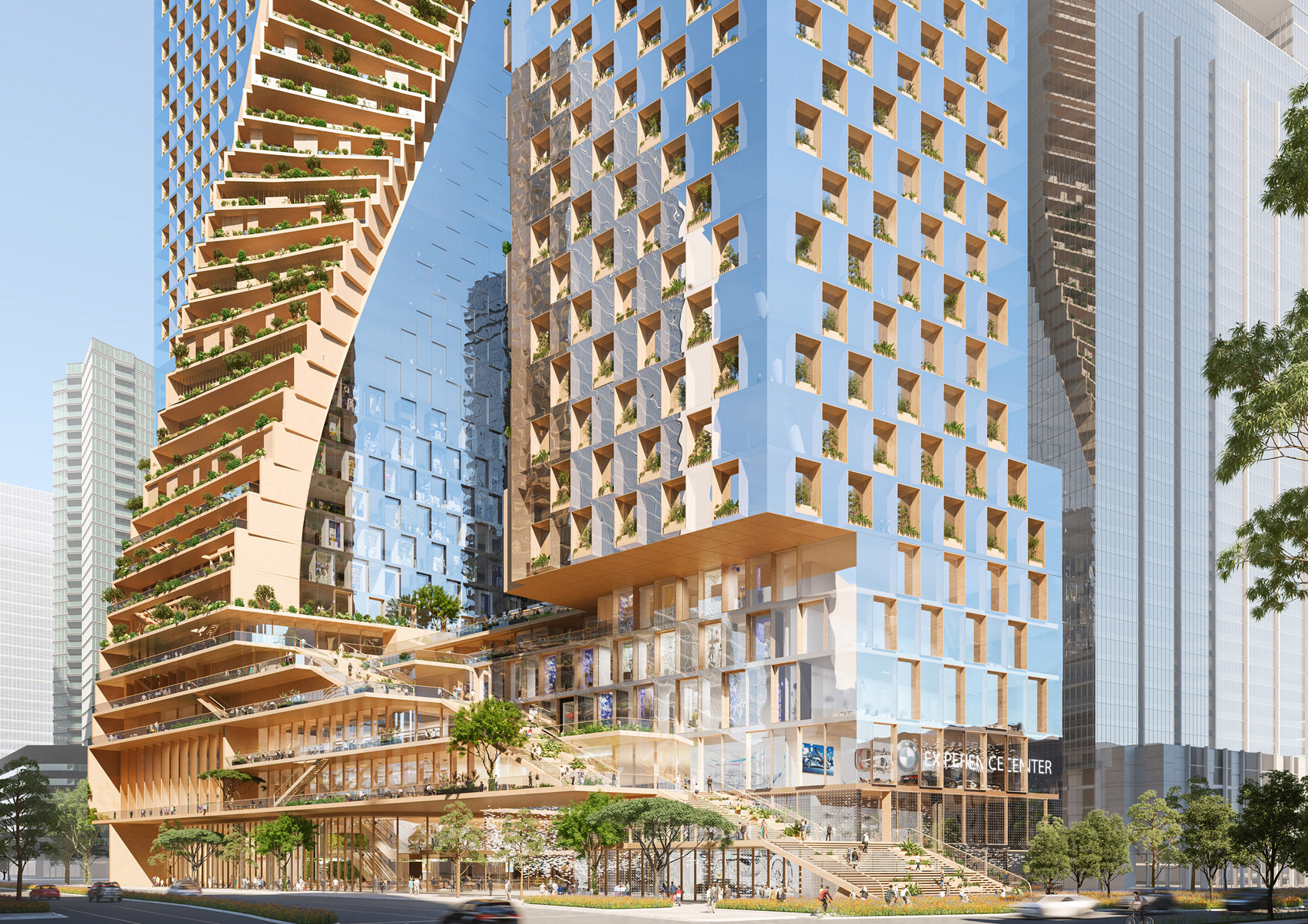 Source : static.designboom.com