What To Consider When Fencing Your Property?
71 views
If you're in the process of giving a garden a revamp, redesigning it and altering its original contents and overall style, it's vital to consider fencing as a necessary part of the various garden designs. A smart, appealing garden benefits you, your family, visitors to the property, and can increase the value of your property. Here is what you should consider when fencing your property: 

Colour and Style of Wood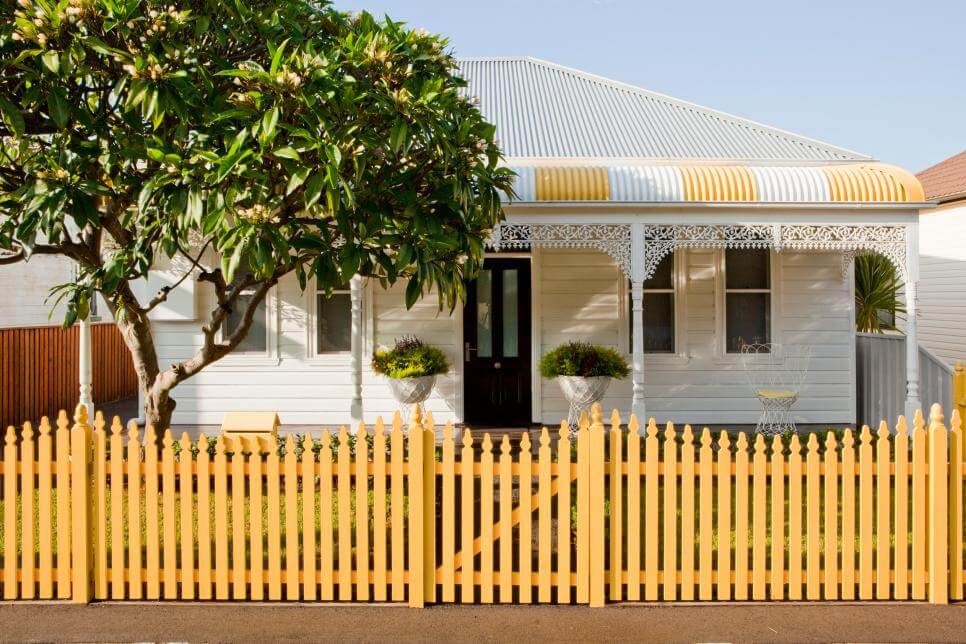 Source : hgtvhome.sndimg.com
It's worth that you consider how the fence is going to look within the outdoor space. Typically, aesthetics are an important part when designing any space, and although you have to consider other aspects such as functionality for practicality purposes, it's essential that the fence you select is the type of wood and colour for what you need as well as for your outdoor space look and feel.
Where to Install Your Fencing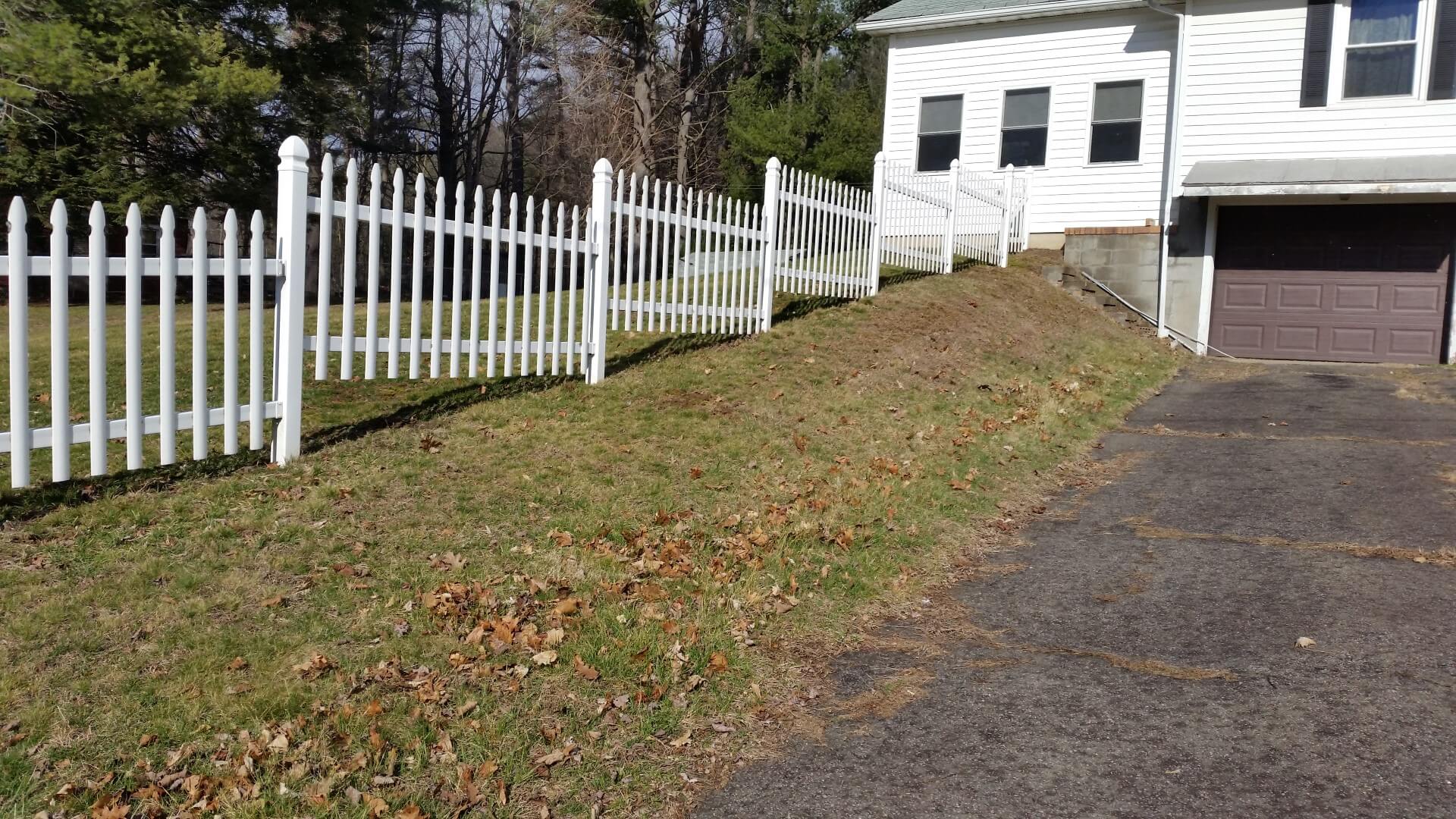 Source : oneontafence.com
If you are looking to demarcate or decorate your driveway or front garden, a lower height fence panel can prove effective, while complementing the exterior design of your home. Taller fencing is usually preferred for the back garden to give added security and privacy.
The primary purpose of fencing is providing functional borders for different reasons. For instance, segregate your garden from the surrounding properties, surround flowerbeds or keeping pets in your garden. In this respect, privacy and functionality are a key consideration for you to make when you want to design your back or front garden or your outdoor space.
Painting Your Fence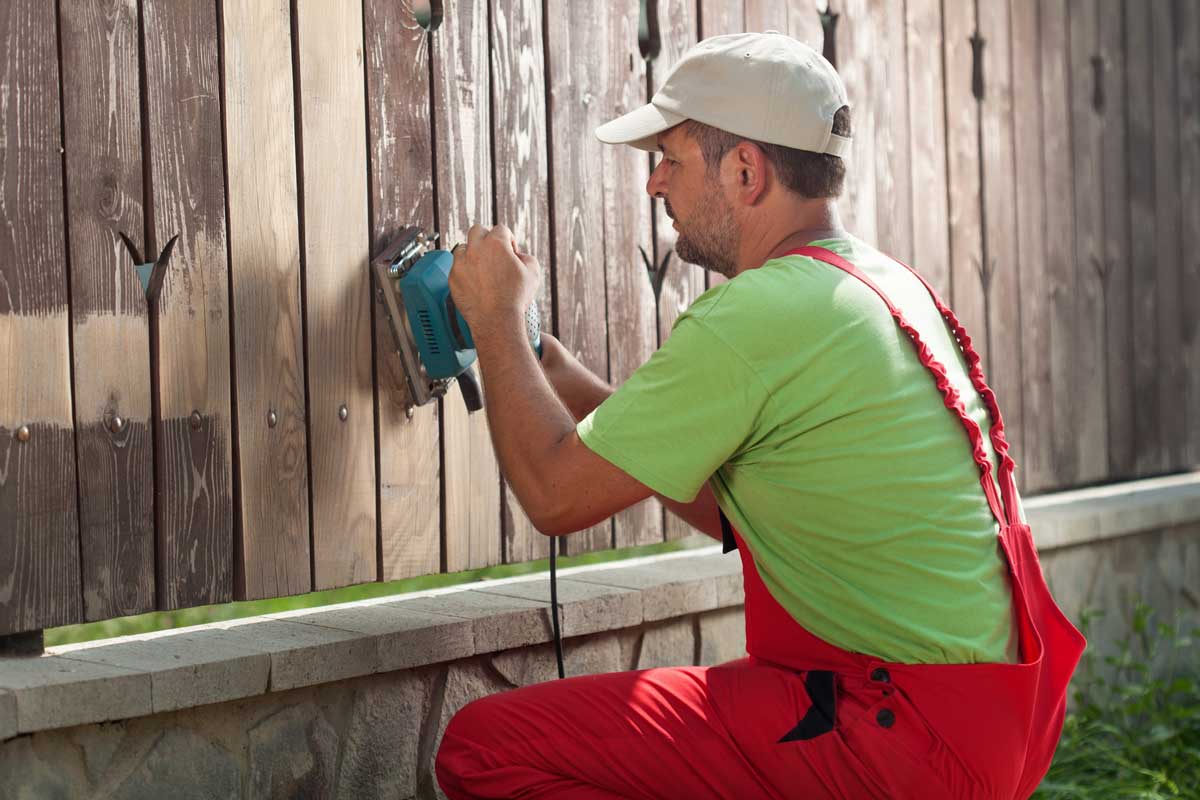 Source : inchcalculator.com
If you want your garden to have a coloured fence, it's easy to paint or stain wooden fencing panels any colour you want, creating an excellent look for your outdoor space. Perhaps you've garden furniture that you would like to use outdoor that's of a particular colour , so you want your fencing to coordinate when it comes to style and colour. White fences look fresh, clean and quaint in some settings. Alternatively, deeper, earthy colours such as browns and greens can blend seamlessly into various styles of garden and outdoor space.
Do Your Research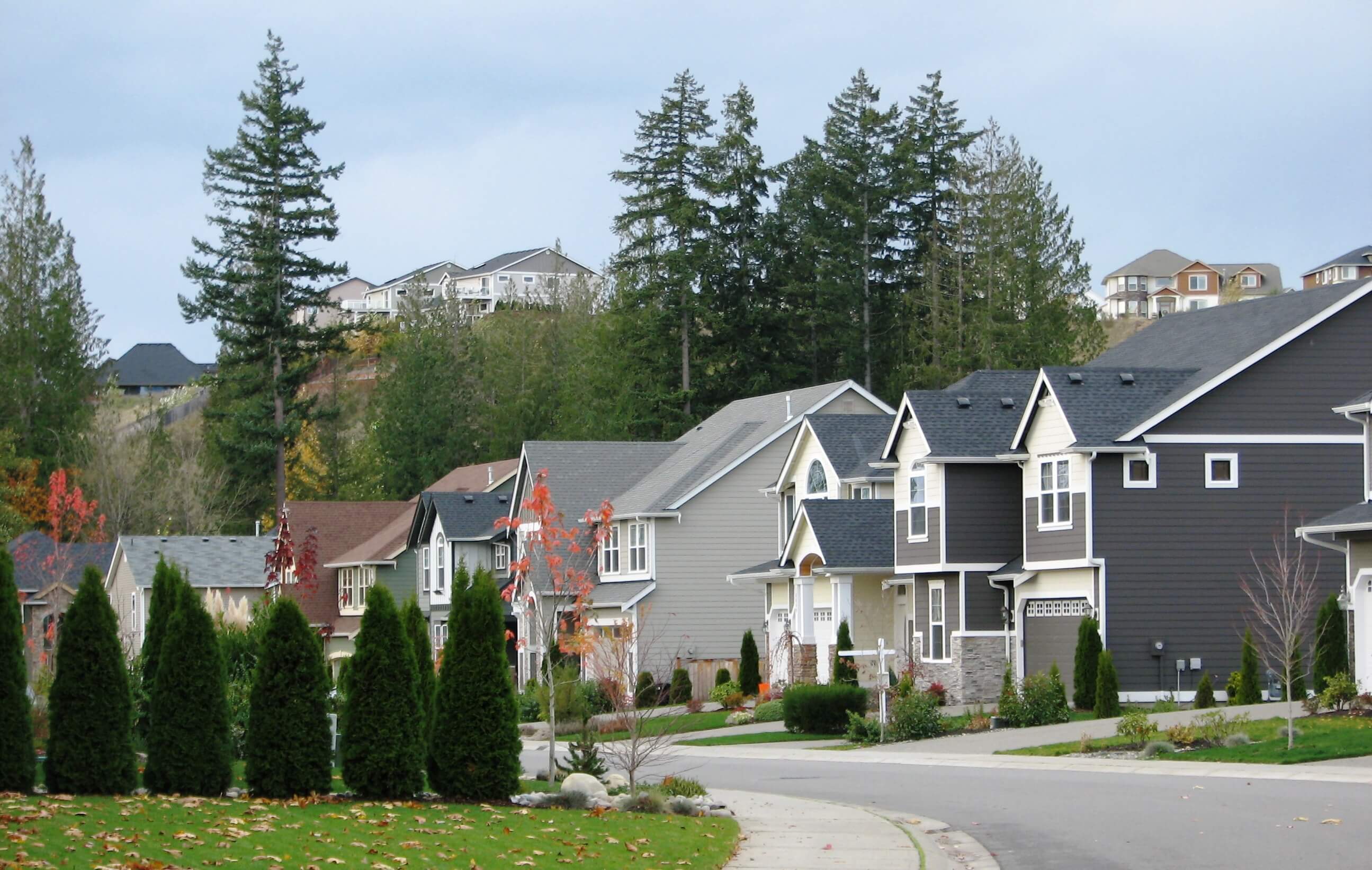 Source : ci.bonney-lake.wa.us
Inquire with municipal building code officials and neighbourhood associations or homeowners concerning covenants dictating fencing material look and height. Neighbourhood and city rules can specify the better-looking side of fences, which is the side that does not show rails and nails, be put toward the public face of your property. You should find out how far a fence should be set back from property lines and sidewalks, and ask if your fence project is going to need a building permit.
Light and Wind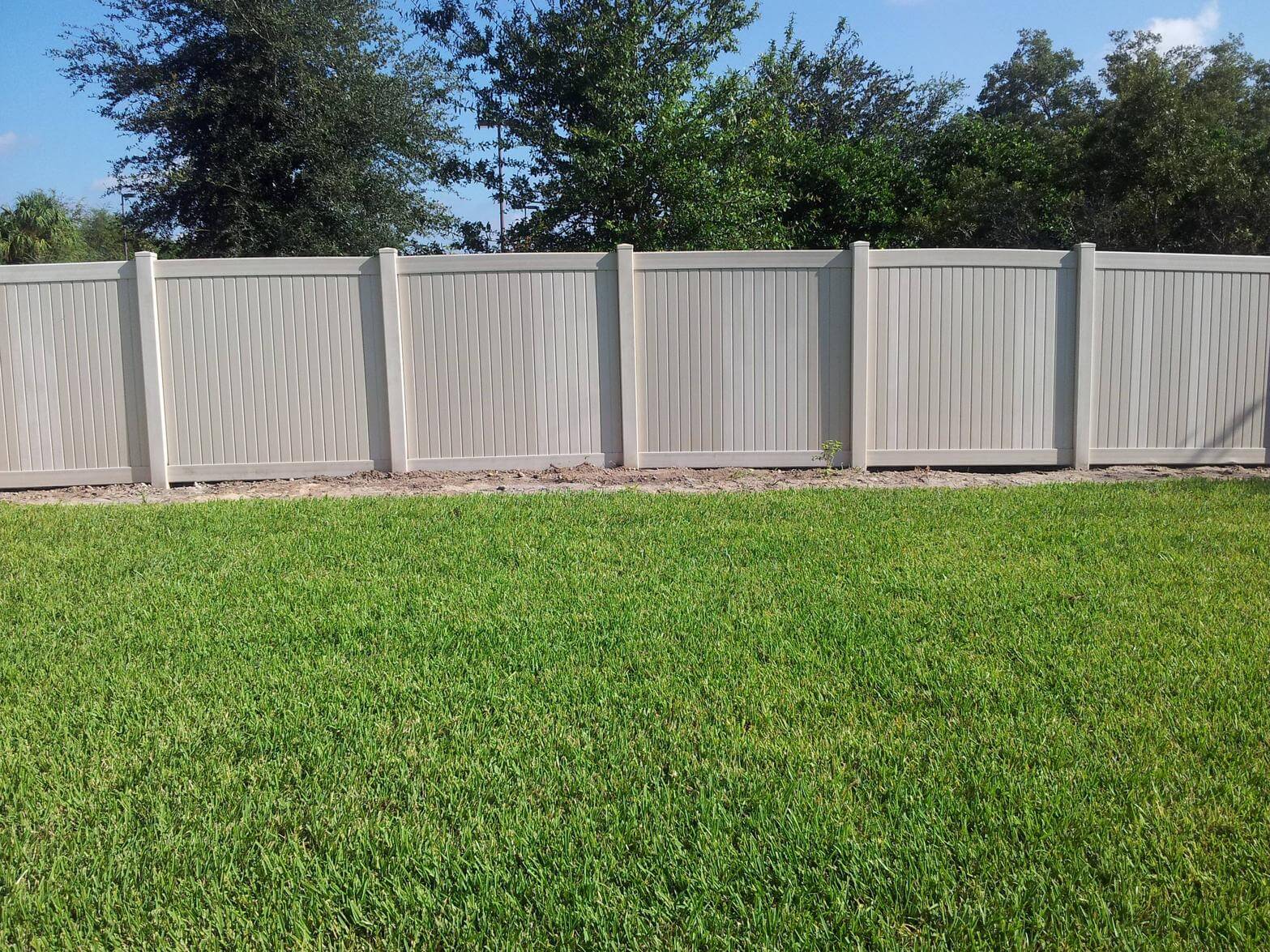 Source : i.stack.imgur.com
You should ask yourself how much light does your garden get? If shadows casting over the garden are an issue, a fencing option that has gaps between the slats will offer you increased light over your solid fencing. There are semi-solid options of fencing that let air and light into the garden while giving you a sleek, modern good look suitable for contemporary gardens. Alternatively, you can have a solid panel that has a topper or trellis to allow light through.
Think Green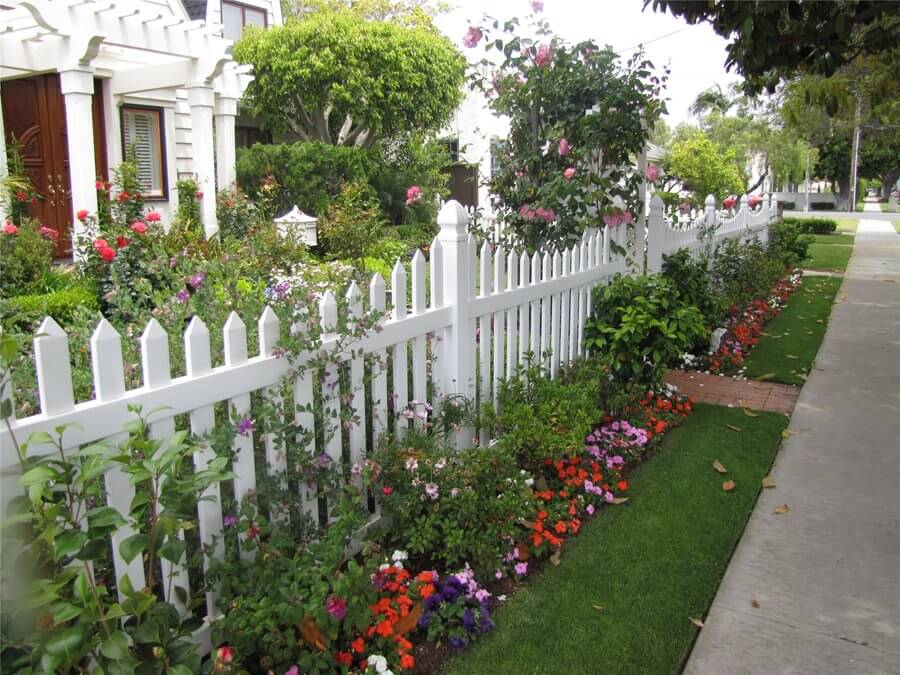 Source : images.landscapingnetwork.com
You can use landscaping to protect your house from views and weather and also to mark property lines. Keep in mind neighbourhood fence rules and local building codes can cover such living walls. Also, you will have to make sure that planted materials do not overgrow restrictions like that in the future.
Hire Professionals 
Source : cdn.websites.hibu.com
Installing a fence is not an easy task, you can look for a local fence contractor to help you with your fence installation. If you have decided to hire a professional, you should ask them to show you some sample of fences that they have installed in the past. You can even get ideas for your fence from seeing the samples. 
Accessories and Decorative Designs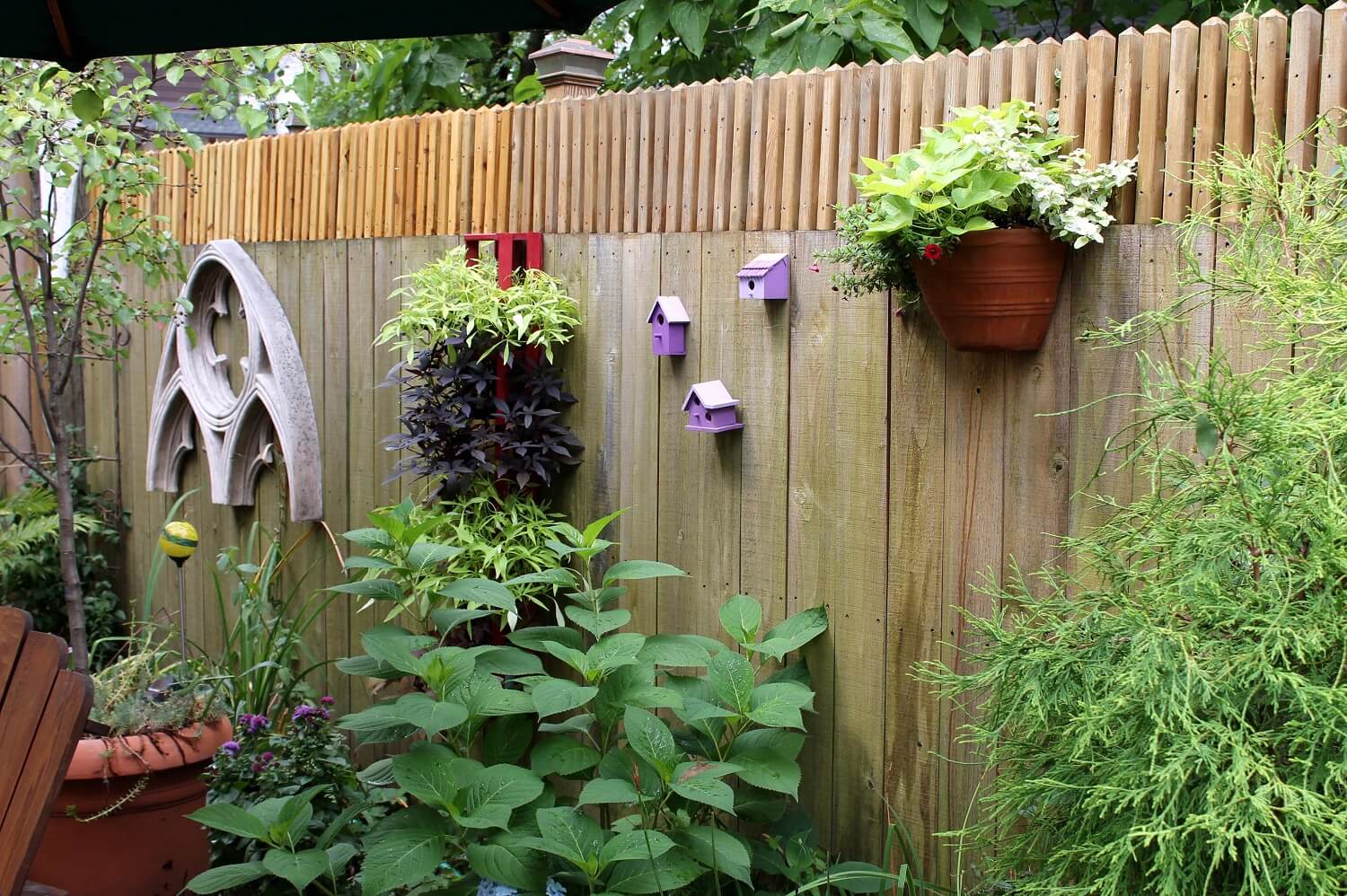 Source : luxurybusla.com
If you want modern front garden designs that are prioritising pleasing aesthetics, there are many decorative fence designs plus additions, like willow panel fences, picket fences or trellising. Although these fences don't offer privacy and high levels of security, they allow for various looks and designs, whether you're after a more chic, modern solution or a quaint look. Additionally, shrubs or perennials can be used to dress up fences to create a more appealing look plus help the fencing to blend into your garden.
Create Entrances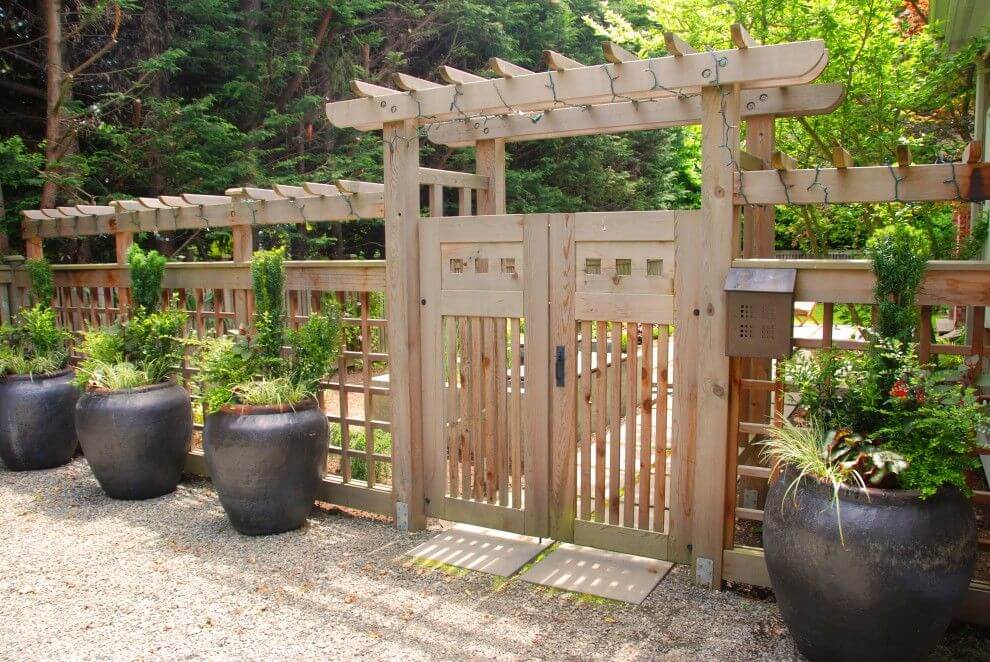 Source : i.pinimg.com
For convenience and safety, plan at least 2 paths into a fenced area. Make sure that one of them is big enough to accommodate large outdoor equipment like large rubbish cans and a lawnmower. Can finials, pergolas and stepping stones or other decorative elements can help in indicating the locations of gates,
Be a Good Neighbour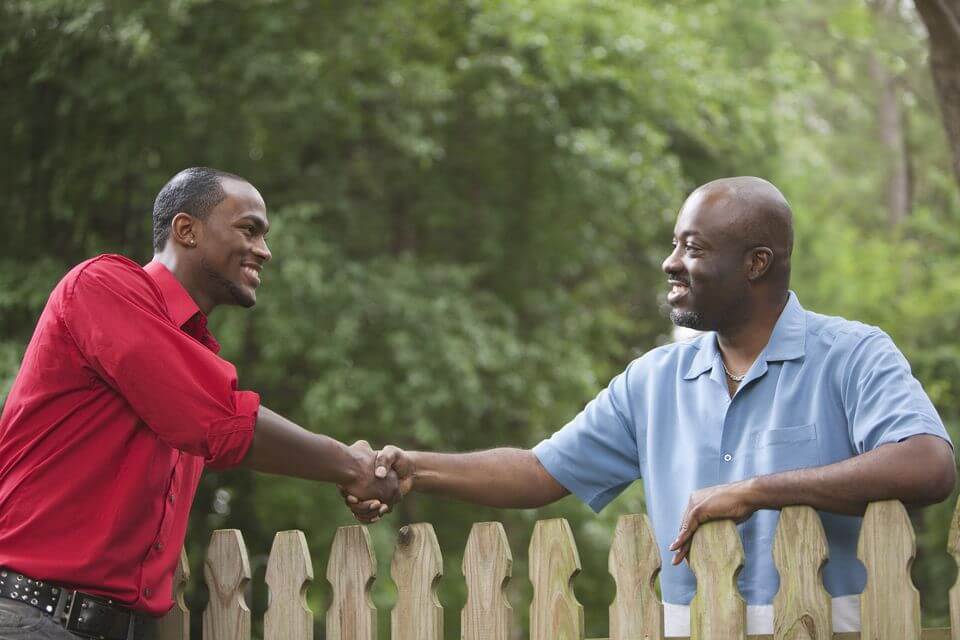 Source : thespruce.com
You should be open and honest with your neighbours regarding your fencing project and try not to unnecessarily block their views. A party fence can be constructed and shared by two or even more neighbours. However, such agreements have to be in writing and after professionals have determined the property boundaries.