How To Choose The Perfect Stair Lift For Your Home
144 views
The advances in technology and design have not made it possible for stair lifts to be installed in new buildings and also retrofitted in old buildings with any size and shape of stairs. This effectively means that if you have staircase design that is curved, you can actually install a stair lift without any problems. The movement will be seamless and smooth and will not have any difference from the stair lift that operates on a straight stairway.  This makes it very useful for installation in homes where elders find it difficult to get around.
Safety Features That Need To Be Considered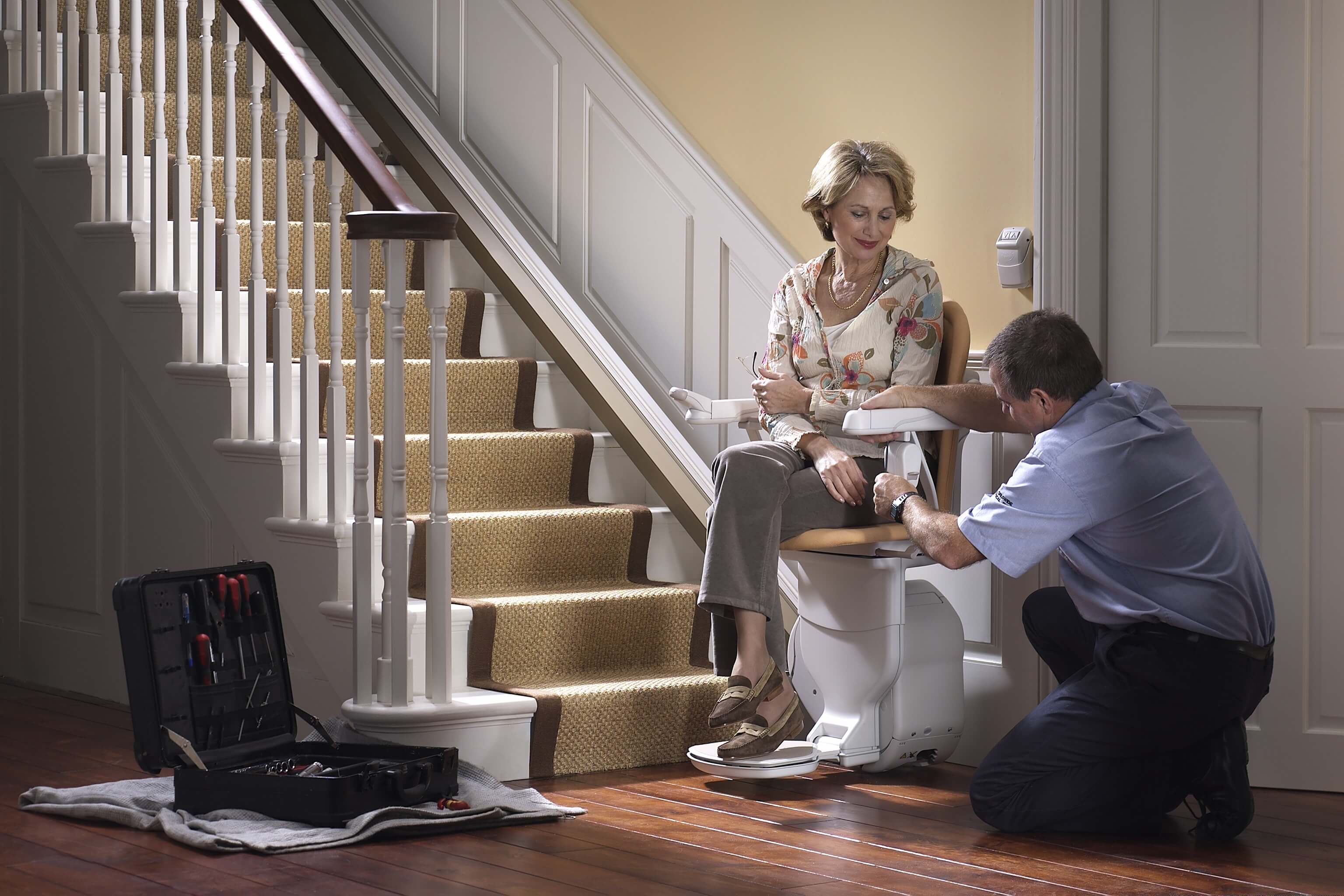 Source : stairliftcompanyreviews.com
It is of paramount importance that you look at the safety features in the stair lift that you installed in your home. For instance, the curved or straight stairlifts need to have a seat belt, in addition to the other requirements of the optimum height of the chair and swiveling features.  A swivel chair will definitely be warmly welcomed by elders who will find it comfortable to move around. Rather than remaining stuck in one sitting position, it would certainly help to give them better comfort and visibility with a swivel chair. The height of the chair is also of great importance because a chair of the wrong height can actually result in the feet touching the stairs or being too high from the floor.
Ability To Seamlessly Maneuver Curved Staircases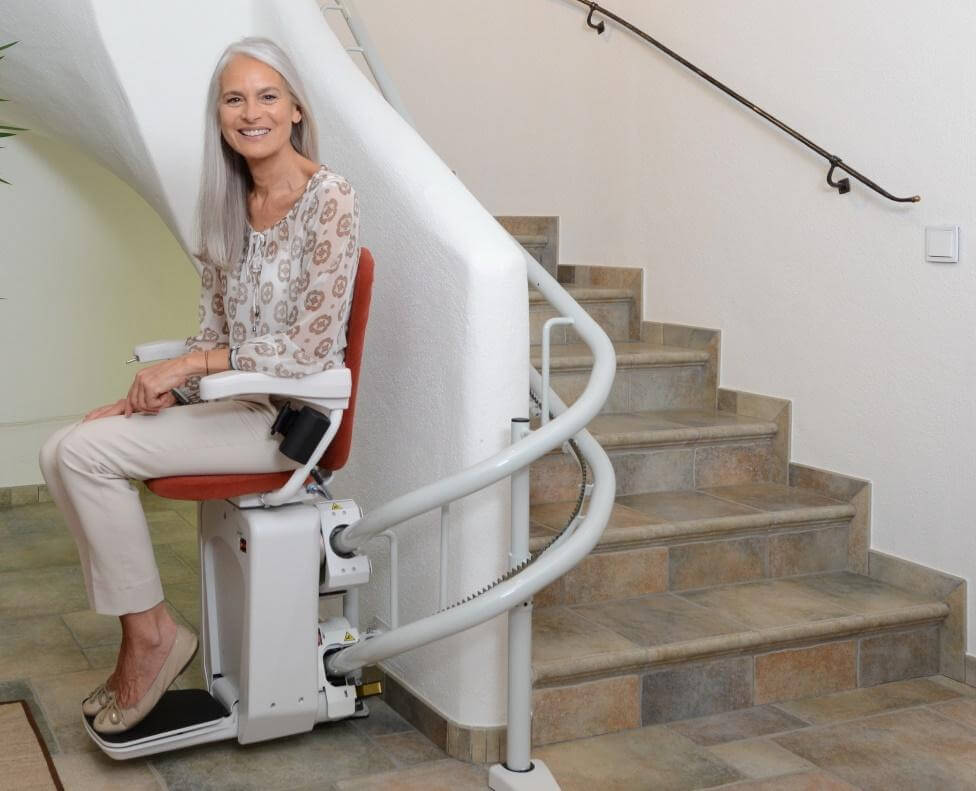 Source : cdn.draxysoft.com
Most of the reputed manufacturers offer stair lifts that can maneuver curved staircases seamlessly. This means that the occupant can travel to any level /floor in the building without any problems. This is highly innovative and users can smoothly reverse the direction of movement without any problems.  Combined with other features such as the right height, the perfect seat hardness and comfortable arm rest, you can ensure that the elders in your house will find it easy to use the stair lift for moving within the house.
Heavy Duty Stair Lifts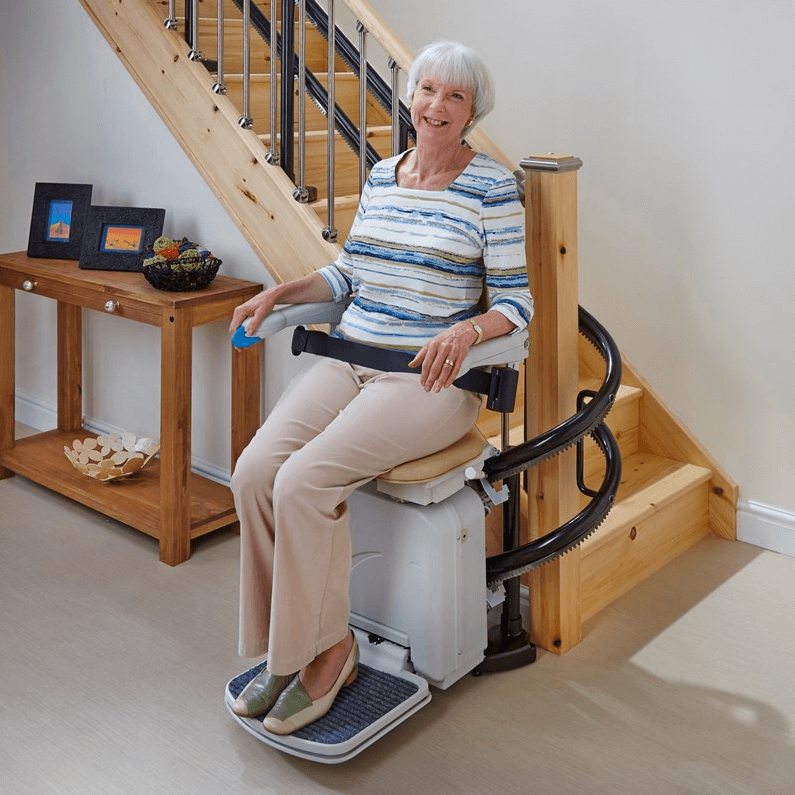 Source : dolphindevon.co.uk
When you choose the stair lift it is absolutely necessary to opt for one that will be able to easily carry the weight of the individual for whom you are installing it. The motorized rail attachment that will carry the carriage will be either heavy duty/standard size lift. Choose the most appropriate one as per the requirements and ensure that it will never result in any kind of problems at any point in the future. Here it is important to understand that opting for a heavy duty stair lift as a default may not be the best option always. For instance, if you have an elder who is not heavy, when investing too much on a heavy duty model is not a very bright idea.
The advances in technology has made stair lifts very safe. Sensors are now fitted on to stair lifts which will warn the equipment of any obstacles during movement. This will prevent untoward accidents. The incorporation of a battery backup in stair lifts also ensures that the occupants can use it at all times regardless of the availability of power.