Interior Design Styles That Give Your Home Character
88 views
The interior of the house talks on behalf of your personality. The colors on your walls, the style of furnishings and their layouts, and the rugs on your floors all speak to your lifestyle; visitors get a sense of who you are based on how you have decorated your home. Basically, you give your home character. Here, we will explore various styles of interior design to give your home the character that you want to present to others, and the character you want to immerse yourself in.
Modern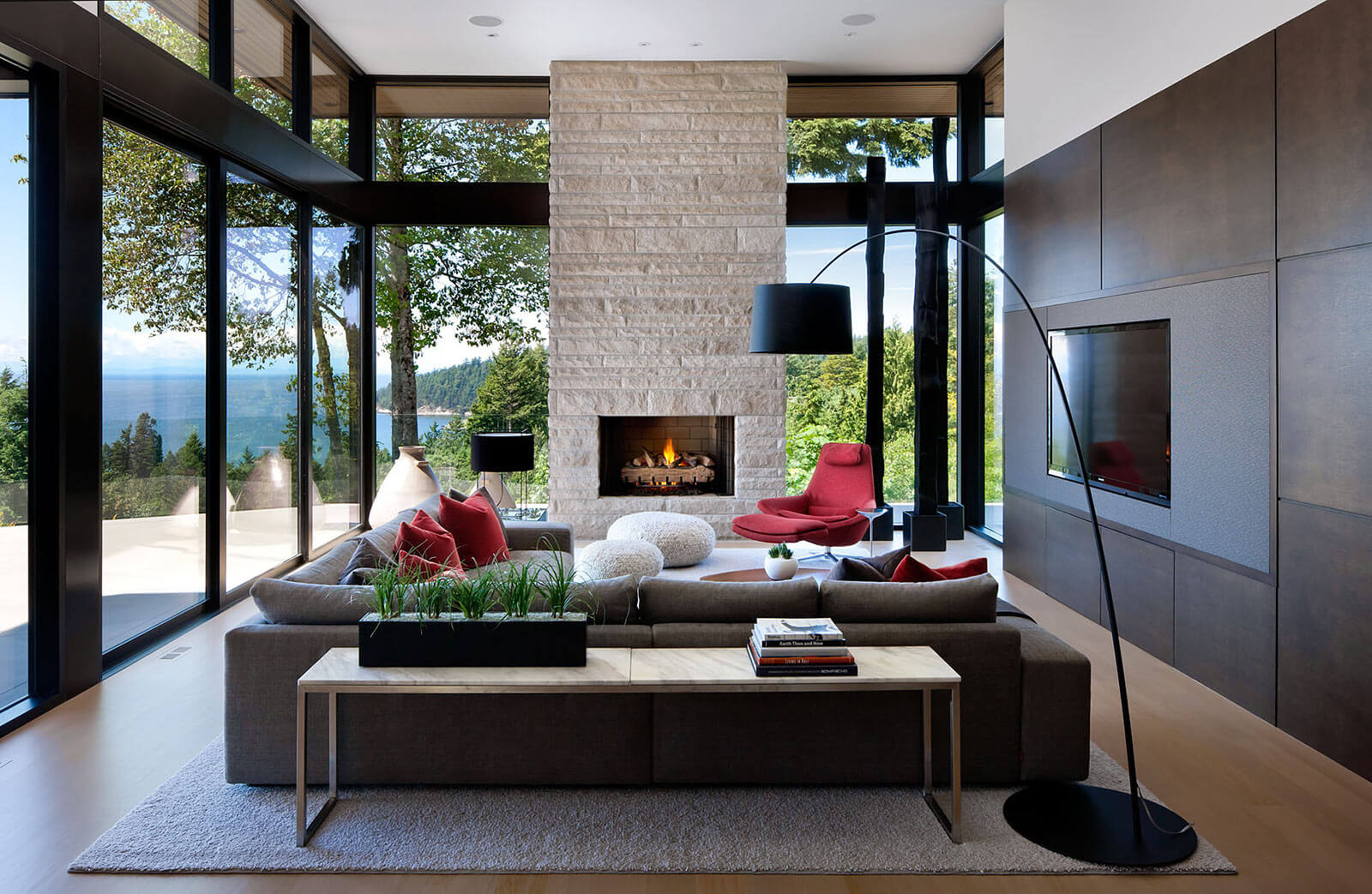 Source : adorable-home.com
Starting with the most recent style of design, modern is just that; full of sleek lines and sharp angles. It is a very simplistic design with furnishings typically made of metals and glass. Color palettes are kept just as simple with shades of whites and blacks predominant, and an accent color positioned strategically, contrasting the area and creating a focal point. Decorative elements are kept to a minimum so as to maintain the clean look and feel the design creates.
Mid Century Modern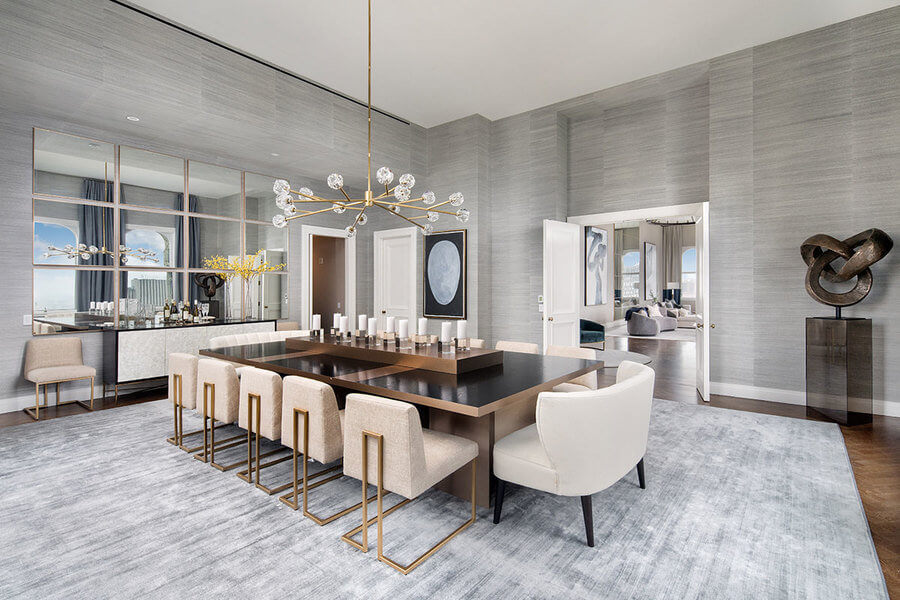 Source : static3.mansionglobal.com
This style aims to reproduce the look of the American 1950s. The emphasis in mid century modern design was functionality. Each element served its purpose and is very minimalistic in its efforts. With Mid Century Modern, the goal is airiness; lots of uncluttered space tastefully decorated with small centerpieces, mostly floral arrangements. Curved edges, pastel colors, and more contemporary furnishings blend this style with the next one.
Contemporary
Source : gensyssystems.com
Another simplistic design from the 1950s, this one consists of more curvatures in the furniture and decor. This style mixes elements from the previous two styles together. There is plenty of open space with sharp lines, but curves are incorporated into the mouldings and furniture to create a blended, artistic look. Brown floors, white walls and simple drapery, and black furnishings are predominant with a touch of the pastel colors in artwork or other decoration (or individual piece of furniture).
Art Deco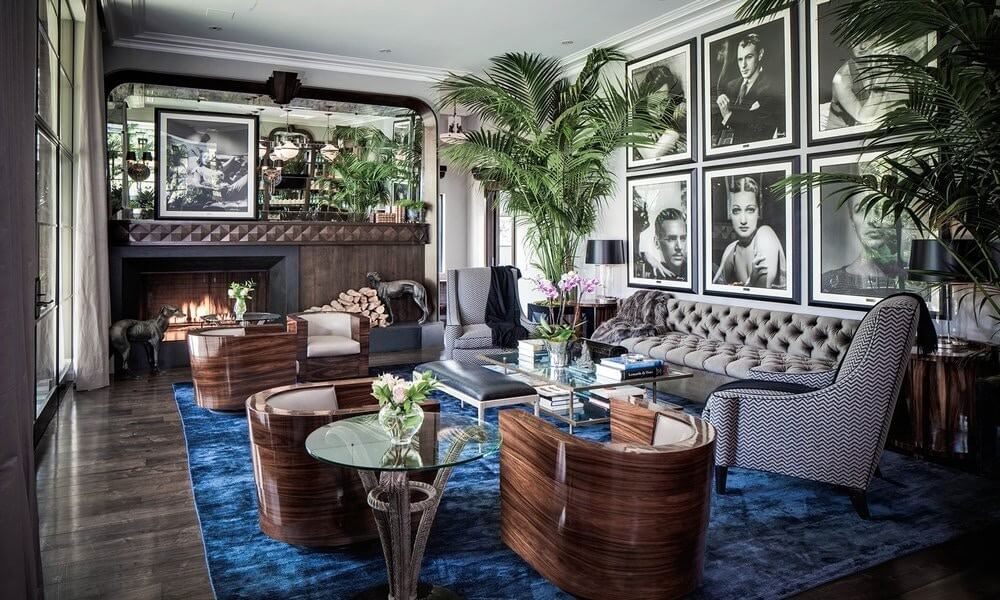 Source : marketplacer.imgix.net
The roaring 20s. That is what you should think of when you imagine this style in your head. Oversized furniture in geometric shapes with designs etched into and out of them. Harsh lines are also a major element in this design. Colors can be vibrant tones of reds, browns, and blacks with darker shades of other colors being possible. There are a lot of metal accents used in Art Deco, mostly chrome and brass. Chevrons, animal prints, and zig-zags adorned the rugs and wall art of the time which this style reproduces.
Traditional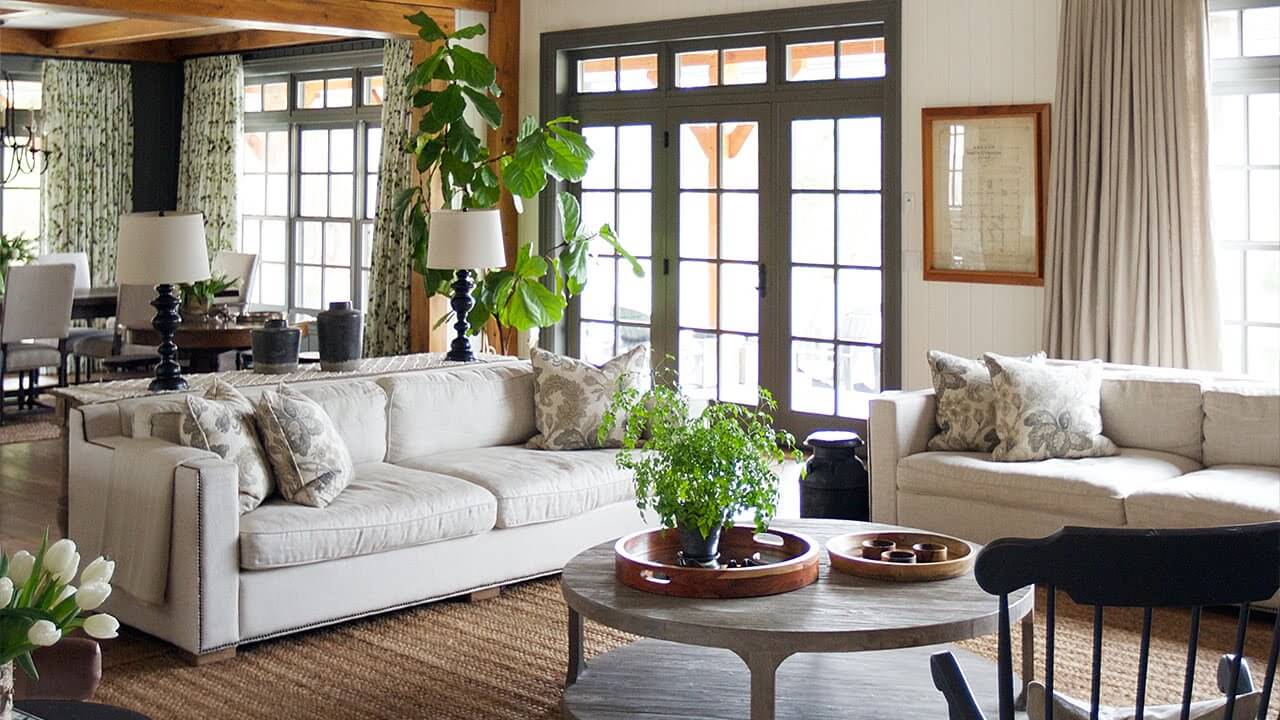 Source : i.ytimg.com
Traditional homes are more fruffy than those mentioned above. The space is filled with larger, puffy furniture, giving it a more intimate feel. Color schemes consist of mostly creams, whites, and lighter shades of browns with just a hint of darker colors such as maroon or black. Drapes are thicker with tasteful designs and while the majority of furniture are shaped in smooth curves; there are fewer angles in this 18th Century, Old English style.
Western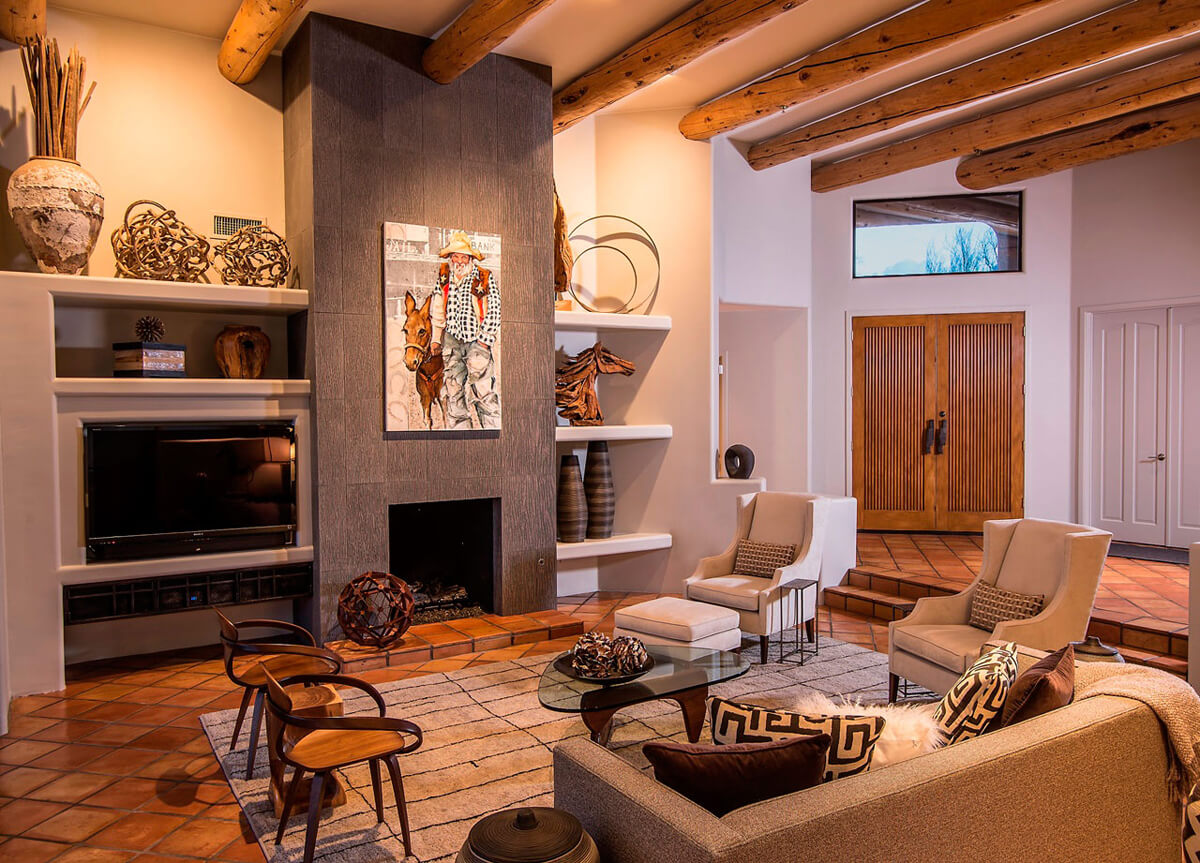 Source : blog.canadianloghomes.com
This style recreates the look of homes from the Wild West. As Americans branched out into the frontier, the style changed dramatically. Wood was the predominant material used in the building of homes, and the color scheme matched. Rather than painting walls, homes and other structures of the time left the natural colors show. Stone fireplaces are an enormous focal point for living rooms while tabletop islands dominate the kitchens in current Western-styled homes. Large rugs with various patterns, animal skin looks, or elaborate designs fill most of the floor space while leather furniture, almost oversized, sits atop of them.
Tropical
Source : amazonaws.com
Lots of palm trees, live and in print form, adorn this style home. If you are looking for a stress-free lifestyle, this carefree interior design reflects that style. It is inspired by the homes of French Polynesia and Hawaii, and other Pacific islands. This can be a mix of various other styles incorporating more natural island aspects. Wicker can often be used in furnishings and decor. Light fabrics give the space a relaxed feel, allowing for breezes to flow through them, day or night. Colors are subdued with pale blues, greens, and creams. And, as mentioned, plants are used to continue that tropical feel, bringing the outdoors inside.
Coastal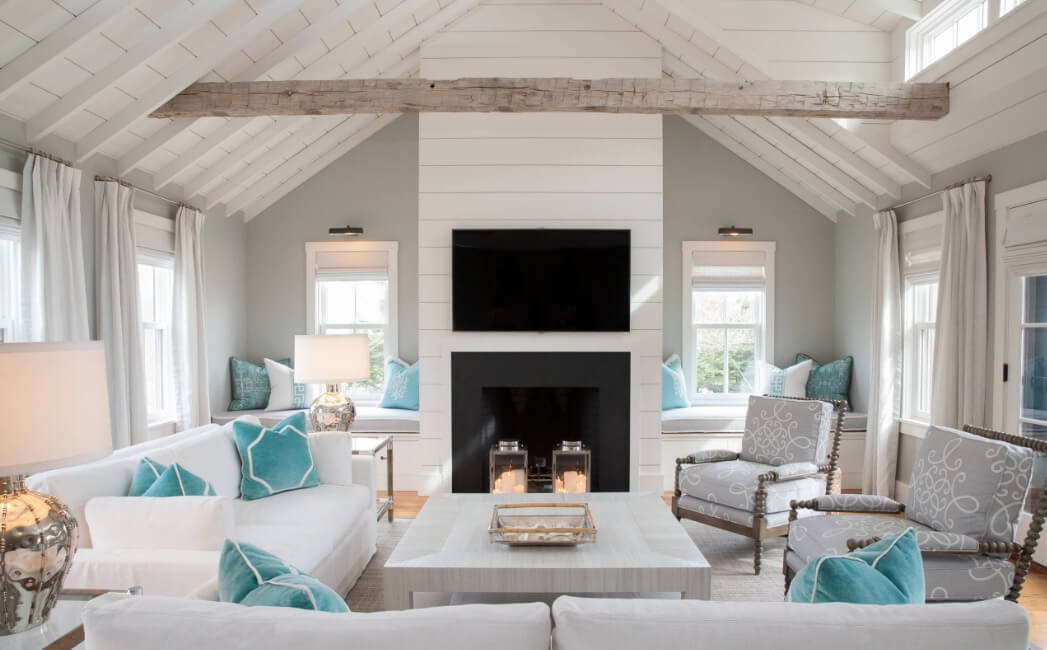 Source : cdn.freshome.com
Similar to Tropical, Coastal designs are based on homes along the North American coasts. Homes in this style use a lot of white in their interiors to reflect the natural sunlight. There is plenty of open spaces and large windows to allow the sun's rays to beam through. Coastal homes will often incorporate patterns of sea life or nautical imagery; they will also be decorated in those animals. Seashells and sand dollars are abundantly used to create a carefree home with corals and aquamarines. Wood and beige furniture can also mix with wicker to give it that seaside feel.
Asian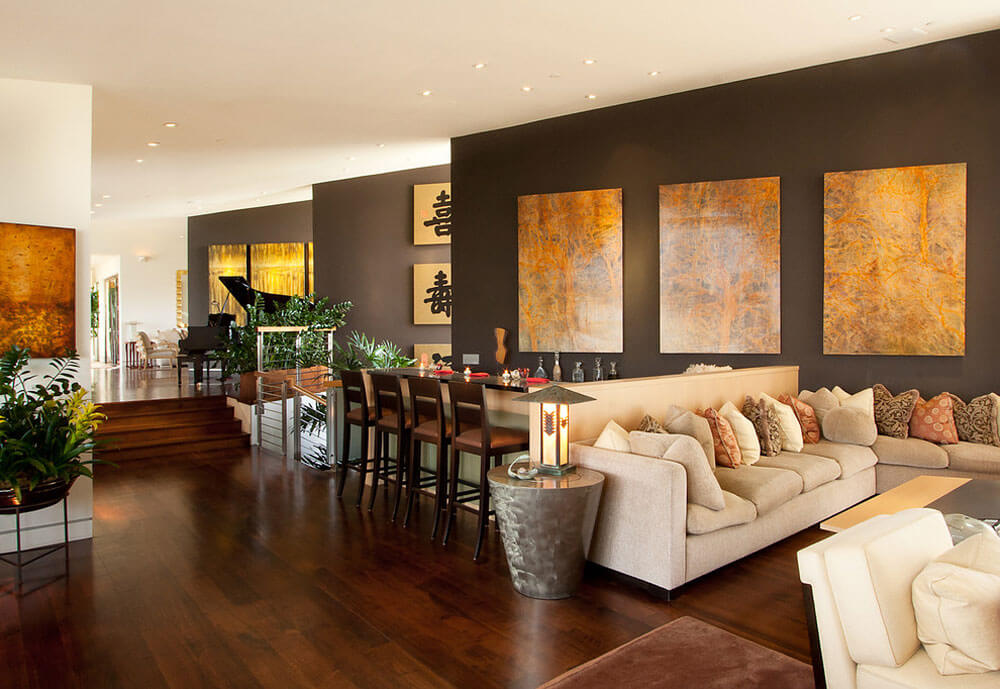 Source : impressiveinteriordesign.com
If you are looking for a style completely completely different from any of the other design styles listed above, then this is the style for you. Just as there are so many different styles originating from America, there are just as many interior looks stemming from the Orient. Japanese-styled homes are typically simple and airy. Their furniture tends to be lower to the floor and incorporate geometric shapes in both the architecture and artwork. White is a central color with shades of natural woods. Chinese designs are more decorative with elaborate patterns and a wider palette of colors, mostly golds, reds, and browns. Homes decorated in this style are also minimalistic. Both of these can have a peaceful, Zen-like feel to them.
If you feel like your home is missing something, or the style it is decorated in is sending out the wrong idea about who you are, it may be time to change your interior design. Hopefully, some of these designs speak to you and your character; and your character gives your home character. It is now open you how you would let the interior define you.