5 Primitive Backyard Ideas For A Contemporary Style
139 views
Why do you have to spend a huge amount of money to renovate your backyard when you can do it all by yourself.  Few things always go together like cool weather, with some hot snacks in the backyards. Sitting in your outdoor areas like  backyard and spending some quality time with friends or family gives you perfect relaxation and free from stress. However getting a quick makeover of your backyard doesn't take much time. Keep it simple and neat. Involve your family as well as friends so that the work gets done quicker than expected and you can have a perfect fun and celebration time.
Fire Pit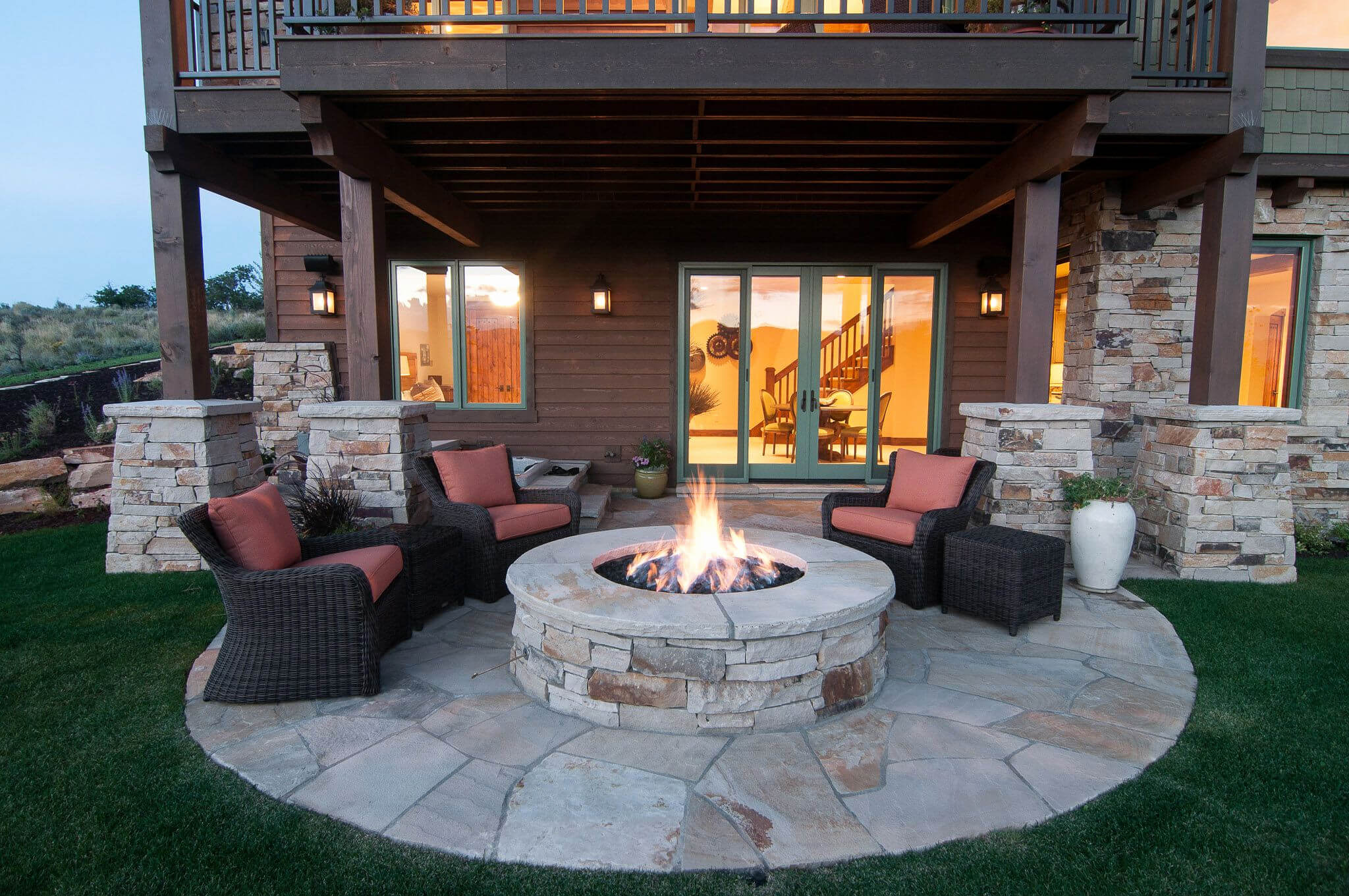 Source : scott-brown.us
What could be much cozier and comfortable than meeting around a fire pit on a cool night? Building your fire pit using cheap paving stones is quite easy. You can also use premade walls to cut short the time. Make your pit extra deep so that the fire doesn't spread out. You can enjoy having some fun time and chit chats sitting around a fire pit in your backyard.
Vintage Furniture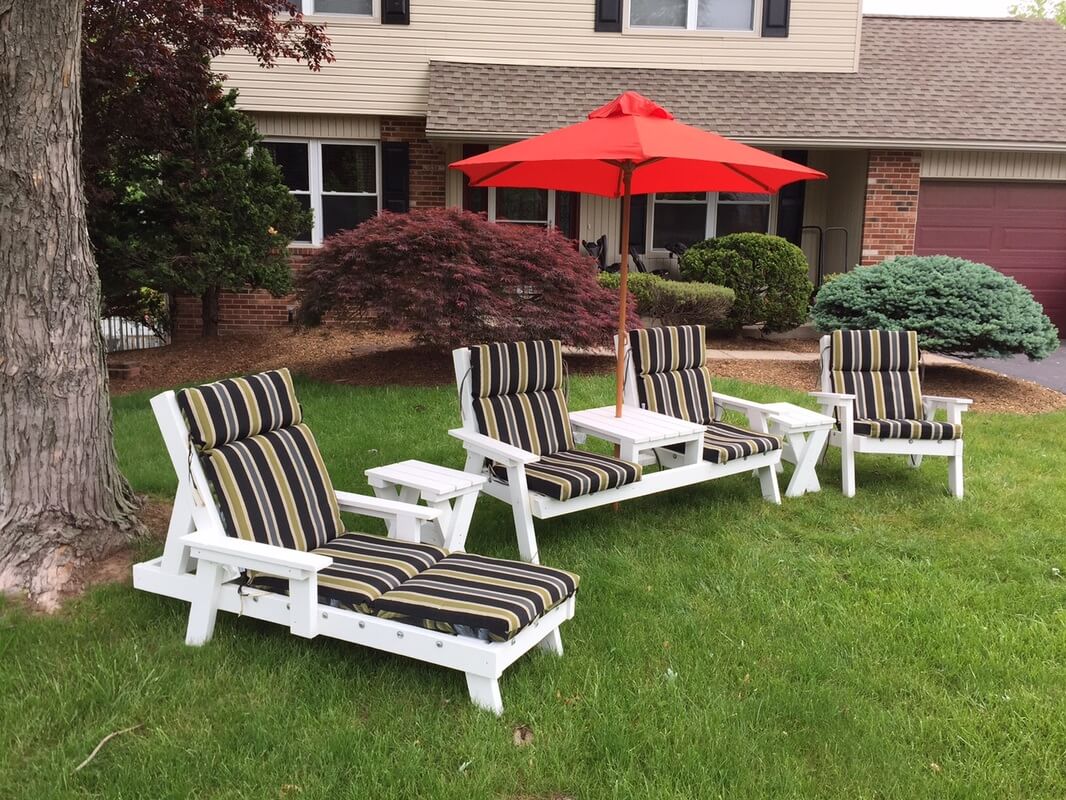 Source : thewoodedknoll.com
There is always a special feeling and immense happiness you get when you sit in your grandparent's porch. Give a new life to those vintage pieces of furniture with some bright and fresh paint. Painting old furniture with new paint would take away the feeling that it is outdated. If there are any rusty portions, you can clear them by applying a primer before you paint with rust protection. Alternatively, spray paints can also be used especially for metal furniture.
String Lights
Source : courbeneluxhof.info
Backyards are a perfect place for family get-togethers, friend reunion or even a birthday party. You can give a warm glow to all these gatherings with string lights that are available at low cost. String lights can brighten up your occasion and give a cozy feel. Also, they are beautiful when capturing pictures or selfies. All you have to do is to wrap these lights around the branches of trees, tree trunks or even in furniture, so they give the perfect glow.
Concrete Blocks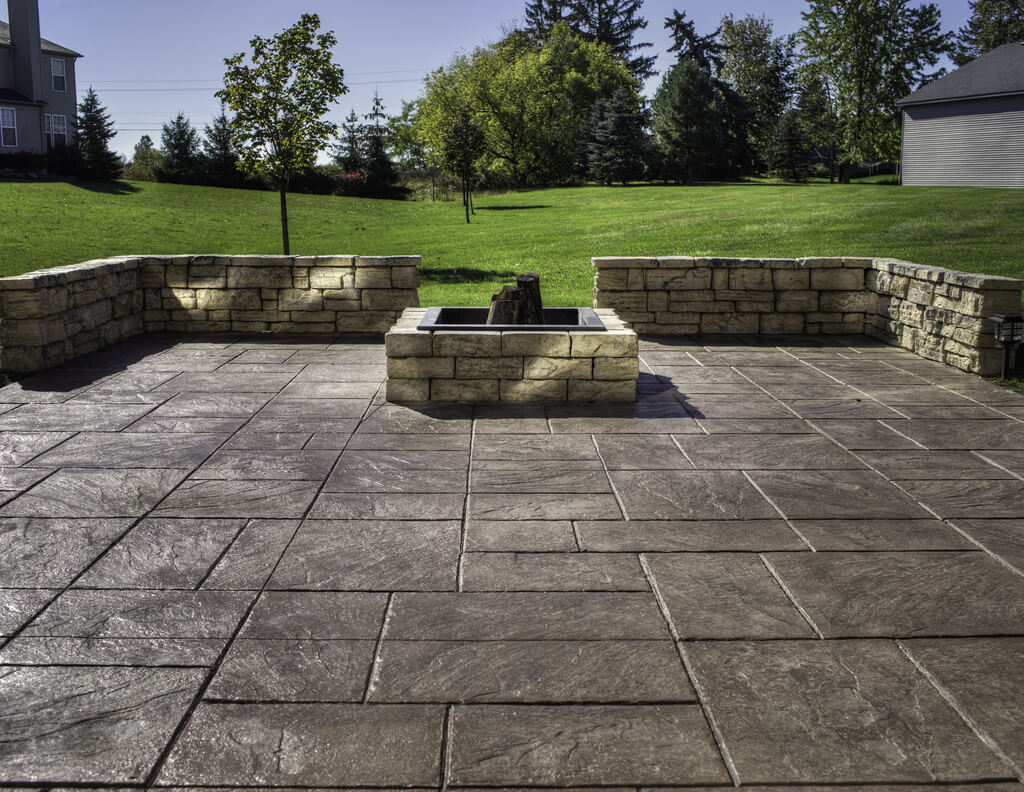 Source : treetopbungalows.com
Create a small sitting bench using concrete blocks available at low cost. Also setting up one such bench takes less time than usual. Use the concrete blocks, cover them with fabric clothes and use existing cushion pillows as a decorative. This place will be perfectly comfortable as a seating area. On a rainy day or if it is snowing, store the decorative cushions and bench cover inside. Also, these concrete blocks will withstand for years.
Rain Barrels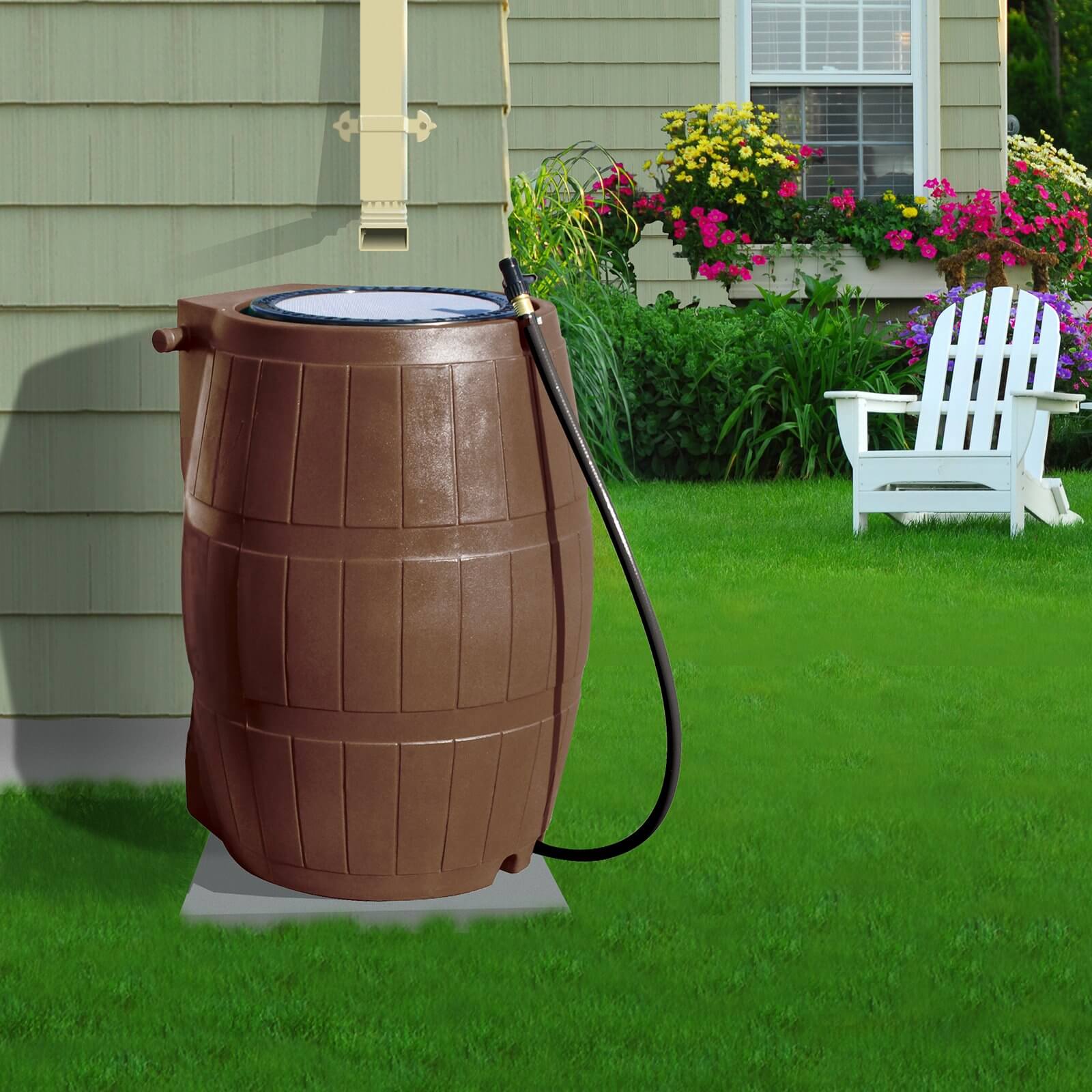 Source : walmartimages.com
You can cut down your water and electricity bill by saving the rainwater. During the rainy season, you can collect gallons of water over a year. Instead of switching on a motor to water the plants daily, the saved rainy water can be used.  They can be used in watering the plants, gardens, your beautiful lawns and filling small containers. This practice saves money and is a benefit for the environment. Instead of purchasing big barrels, make your own large plastic trash can. It is simple, time-consuming and money saving.