Award Winning Construction Of Zaha Hadid: Philharmonic Concert Hall
413 views
Philharmonic concert hall is a wonderful hall which is designed by the world famous Zaha Hadid and this particular construction got her many honorable awards as well as made her the winner of many competitions. This particular hall has two sections or parts, in one part there are 1600 seats which means that at least 1600 people can enjoy show in one single time and the room is used for concerts on the other hand there is a room is specially used for music purposes and can be called as a music room, the room can easily fit 400 listeners at a time as the number of seat they have is 400 seats.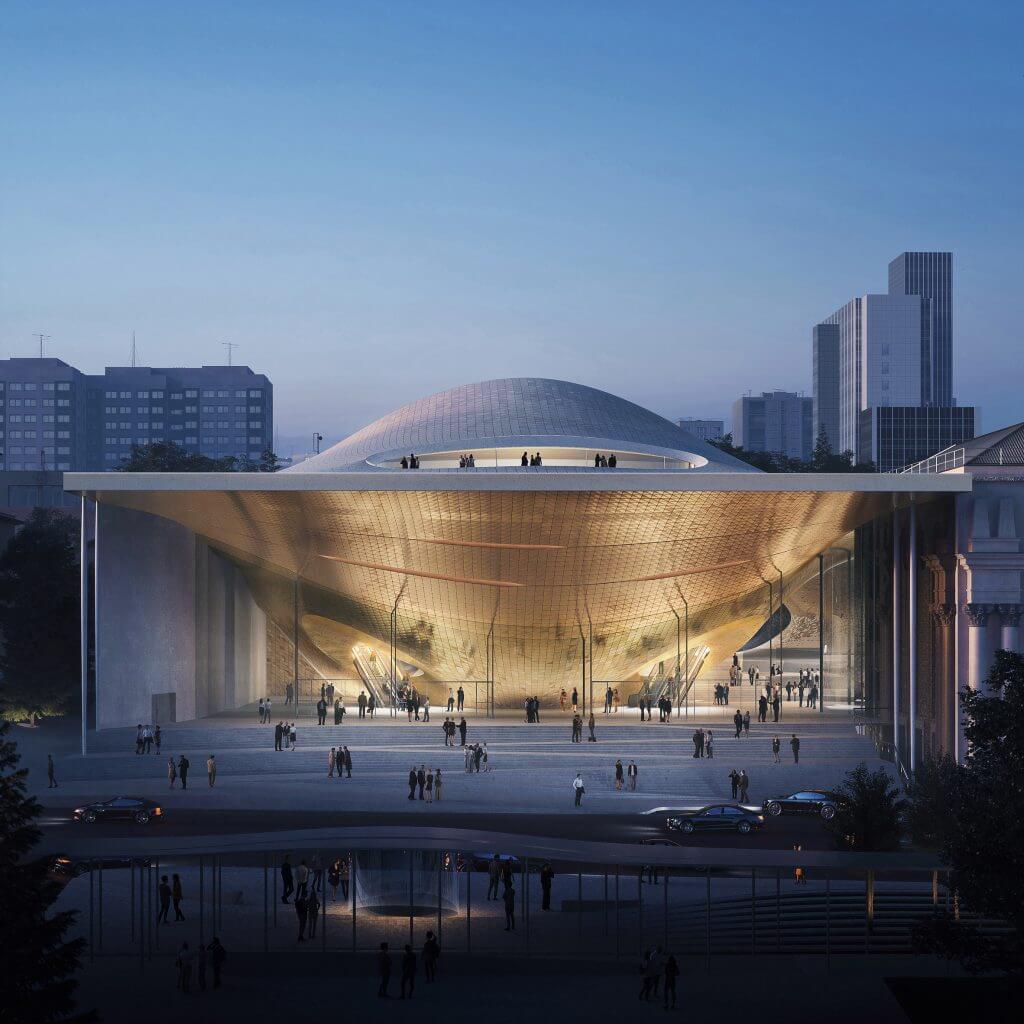 Source : static.dezeen.com
The construction of the concert hall is done in such a way that it proves to be perfect for all the music concerts, the surface of the hall helps in supporting the sound wave as well as vibration of the musical sound which are being played there at the hall which make the atmosphere more engaging as well as enjoyable. There is a lobby as well as atrium area which is for public use and this is constructed just under the concert room. The interior of the hall is constructed wonderfully which looks absolutely stunning and seems luxurious at the same time. Classic wooden interior makes the look classier and the whole design went on with lots of curves as well as lines.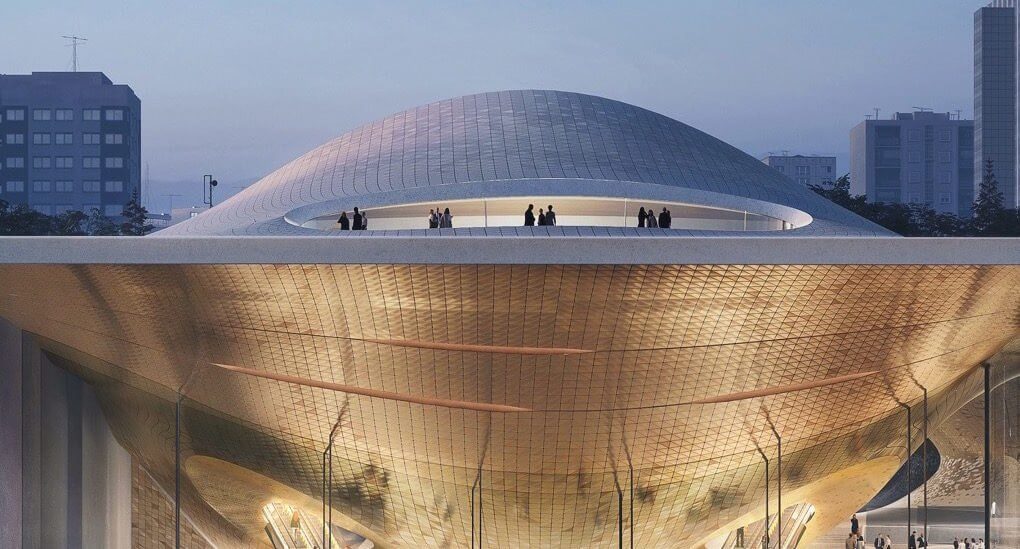 Source : inhabitat.com
The stage of the hall is placed at the center and the performing area is surrounded with small areas of bunch of seats for the audience which makes it possible to view the performance from any angle. Right after you enter the Philharmonic Concert Hall you would notice some amazing designs going on in the ceiling which makes the whole interior look absolutely stunning, the ceiling design is sort of circles which are combined together and is colored in black in contrast with the classic wooden interior.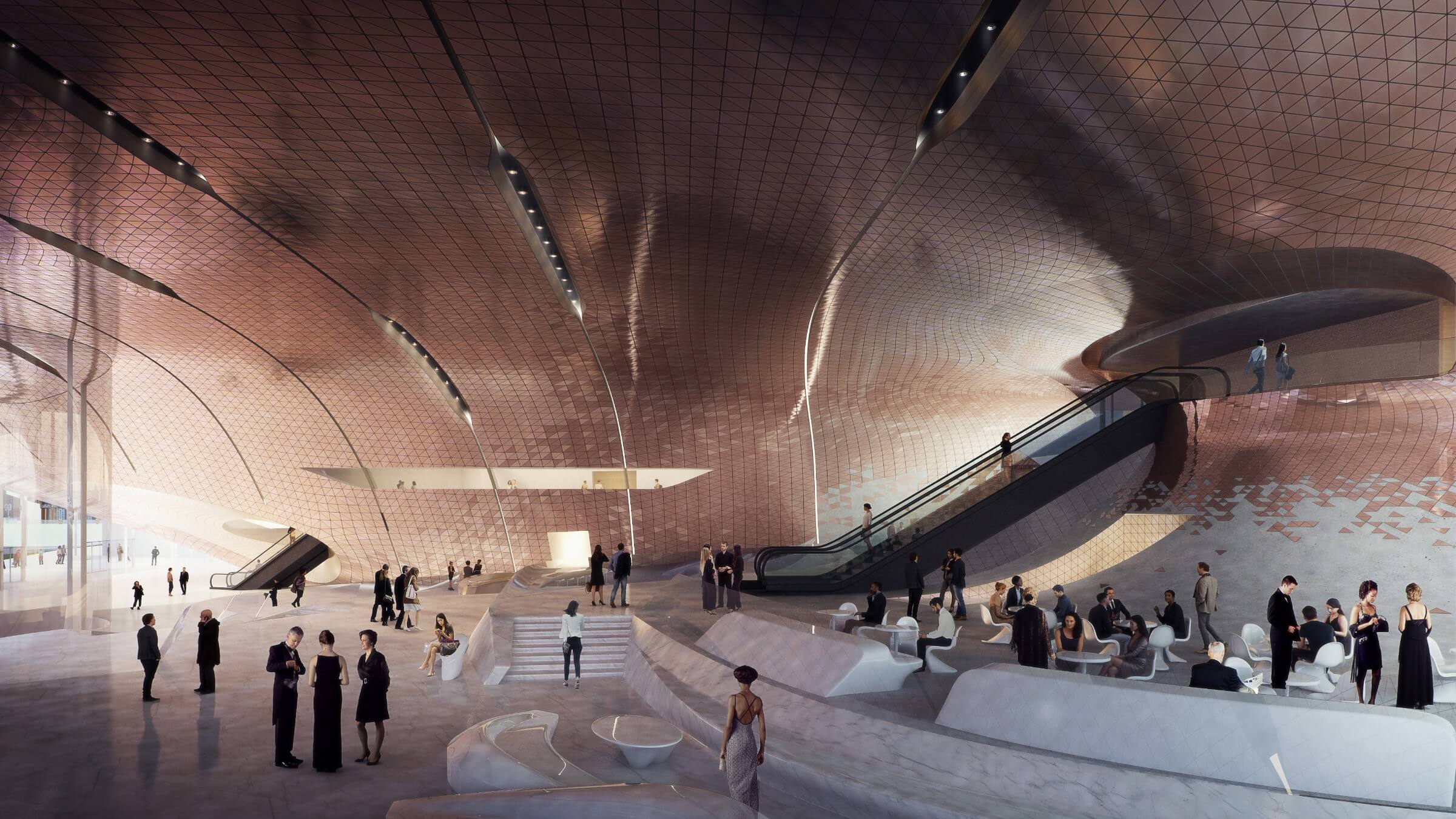 Source : worldarchitecturenews.com
Some light wooden colored design is going on all over the walls of the wall. The seating arrangements are done in such a way in some curved space one after another making it possible for everyone to view the concert with ease. Overall this hall can be said one of the best construction of the designer Zaha Hadid.
Source : worldarchitecturenews.com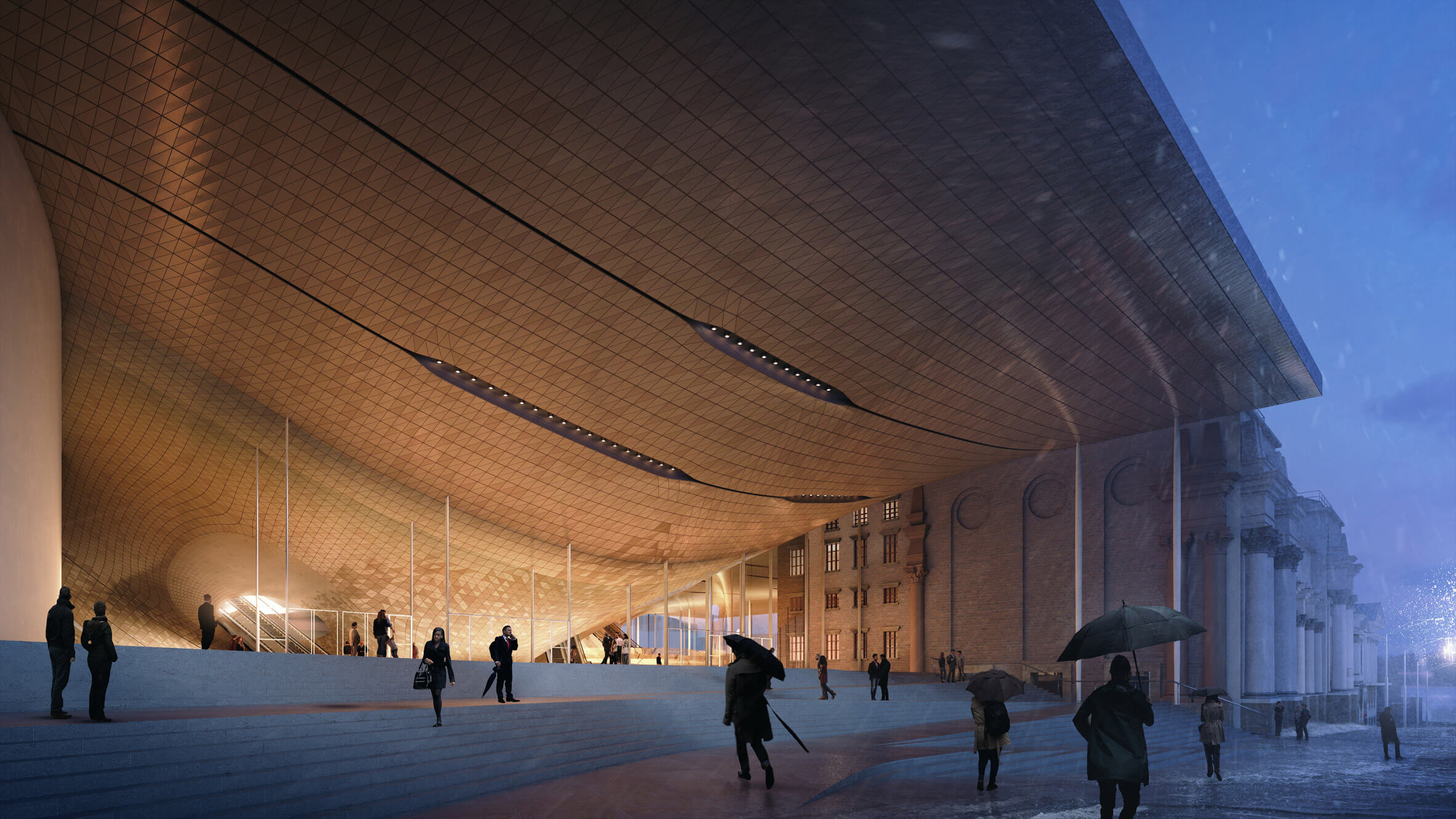 Source : static.dezeen.com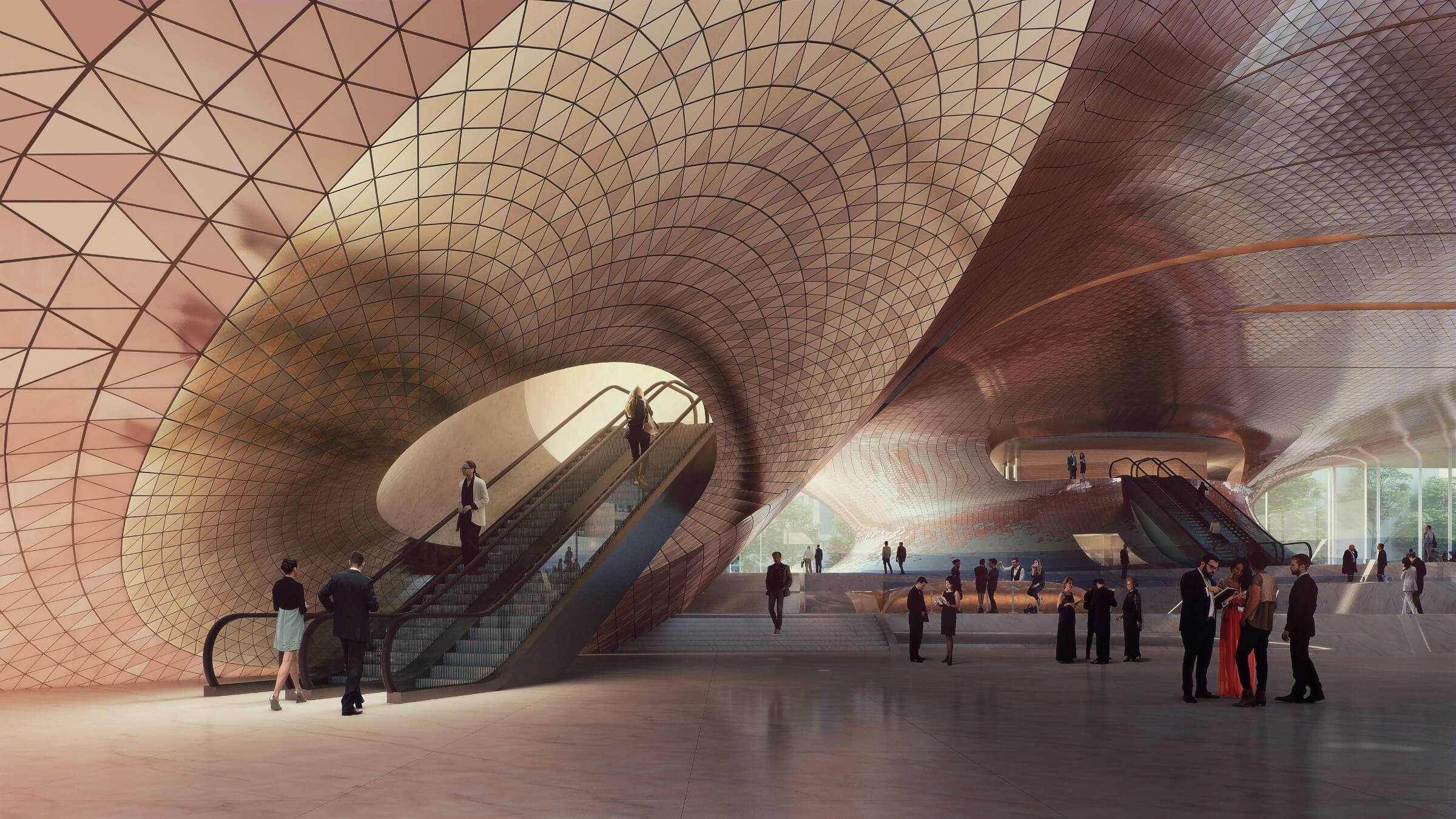 Source : worldarchitecturenews.com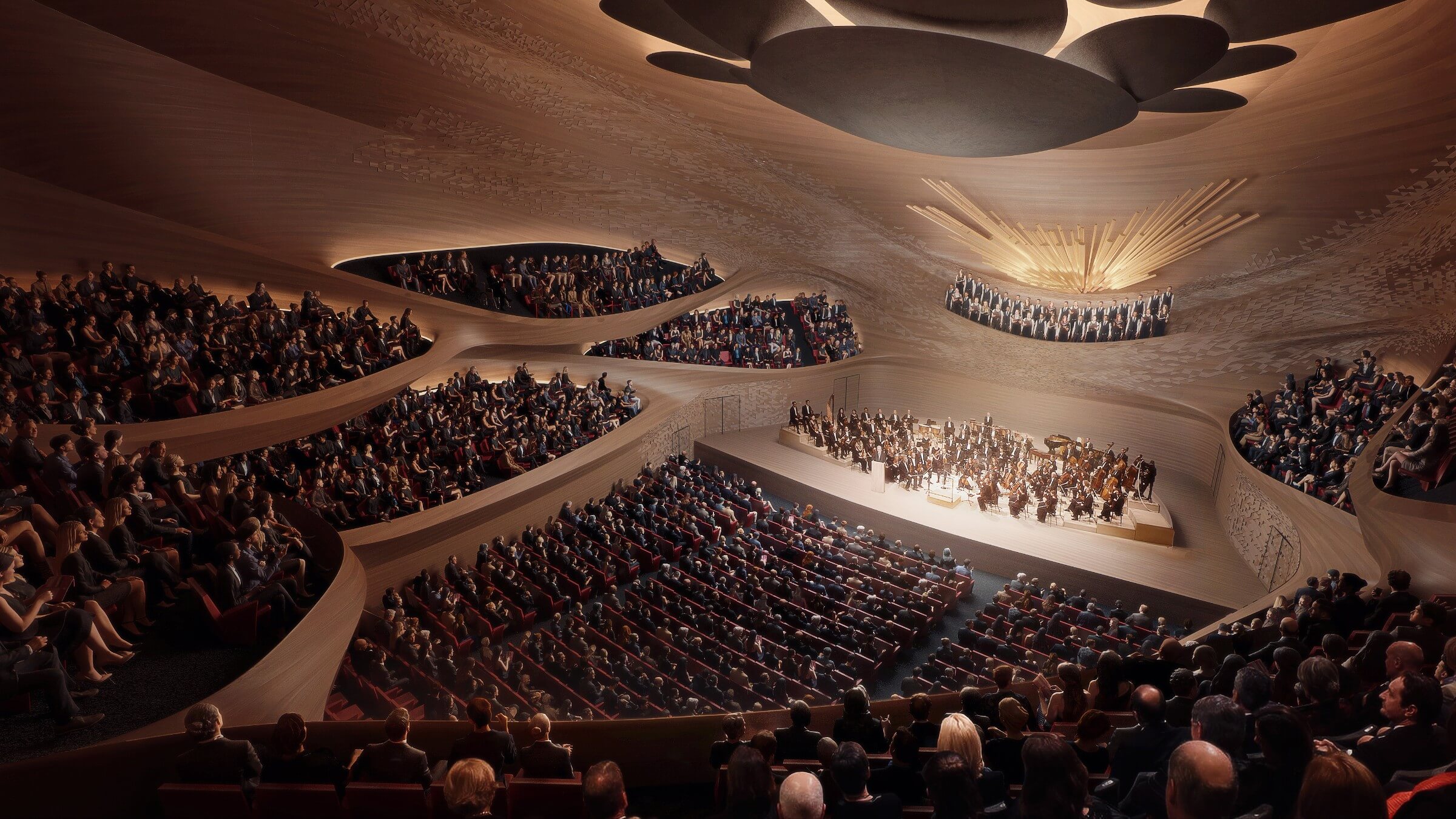 Source : worldarchitecturenews.com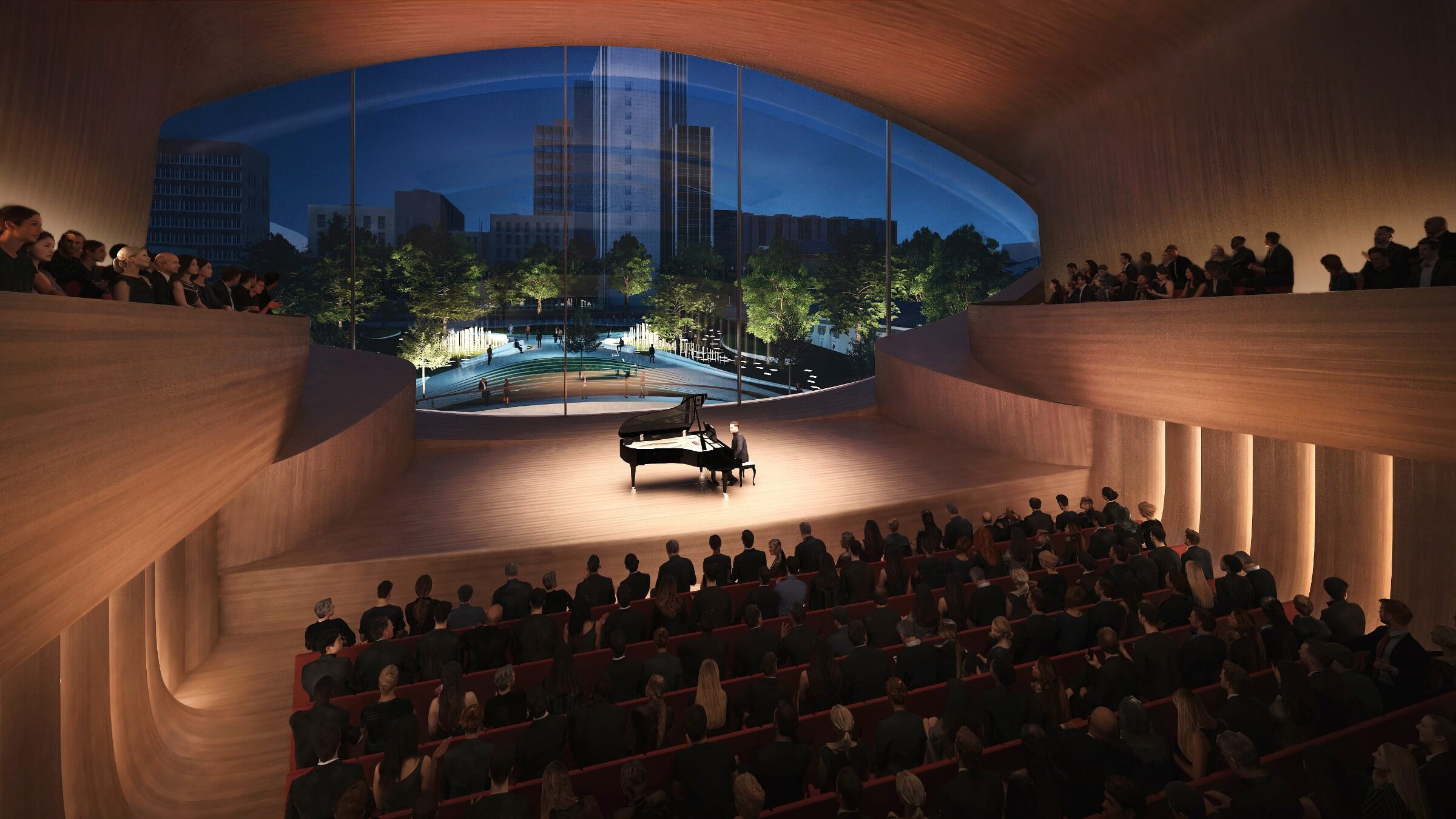 Source : worldarchitecturenews.com