Souda's Kreten Concrete Side Tables
211 views
Furniture is something which is very important thing in our interior of the house, it not only makes the house look elegant but also prove to be very useful at the same time. Not all house size is same and now a day mostly people stay at apartments so for them choosing furniture which is useful yet very compact and does not consume much of the space is very important. One such useful piece of furniture is the concrete side table which is small in size and can be kept anywhere in the house, this is so compact that it can fit beautifully in the smallest room as well. There are various kinds of concrete side tables and
Souda's Kreten Concrete Side Tables
is one of them which you can check out for your home.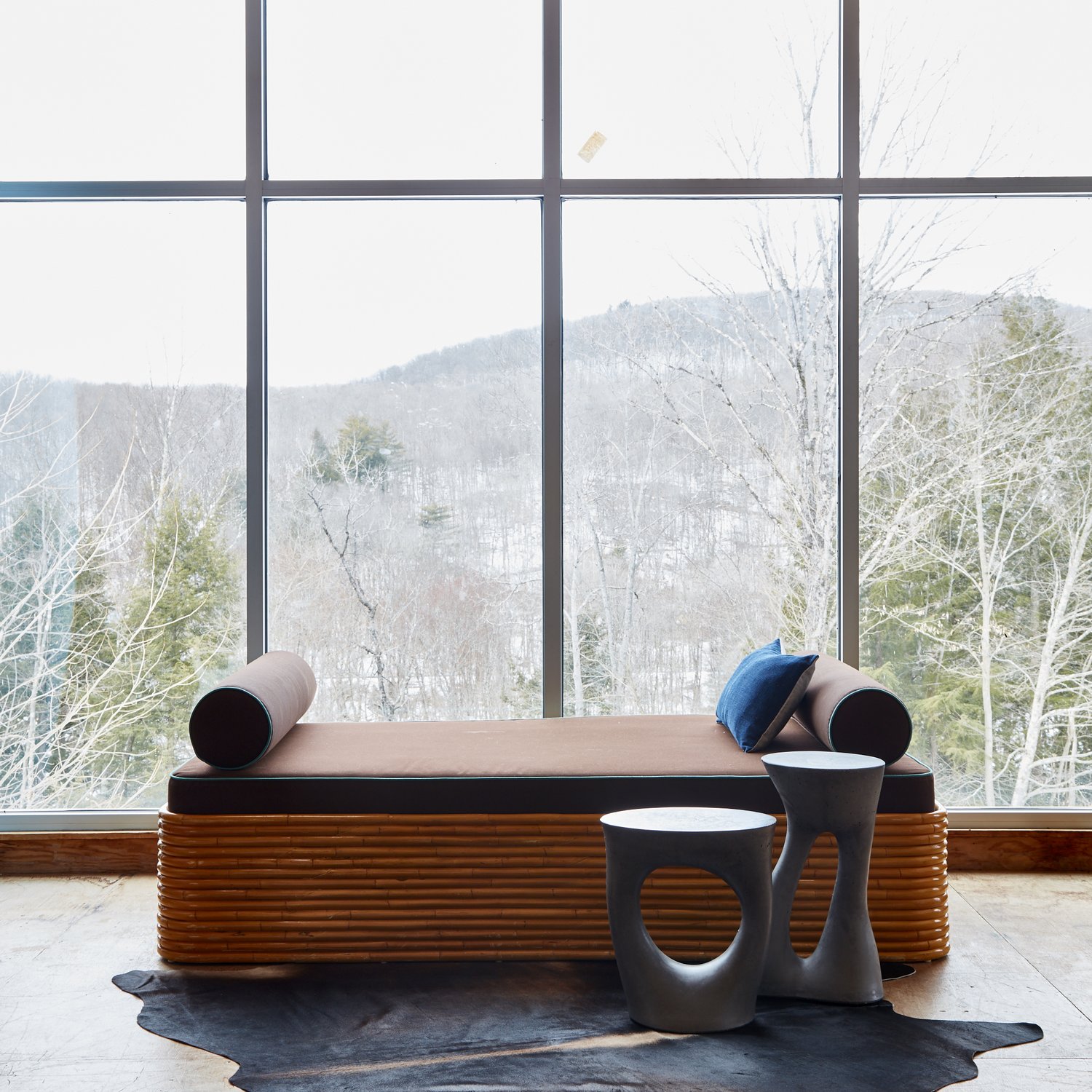 Source – cdn.shopify.com
These tables are made up with the combination of some materials which makes it look unique and are proved to beautify the interior or exterior of the house. This is so small that you can move it to one place to another whenever you want without much difficulties and this can be used in several ways as well. these tables often come in a variety of colors such as red, mustard yellow color, charcoal black as well as grey and they come in two shapes one is short another is tall. They have a unique design which have a large whole in between the table stand and the surface of the table as well as the bottom of the table is flatten so that it could stand properly and you can use it as well.
The short variant can also be used to sit where as the tall variant can be authentically used as a table.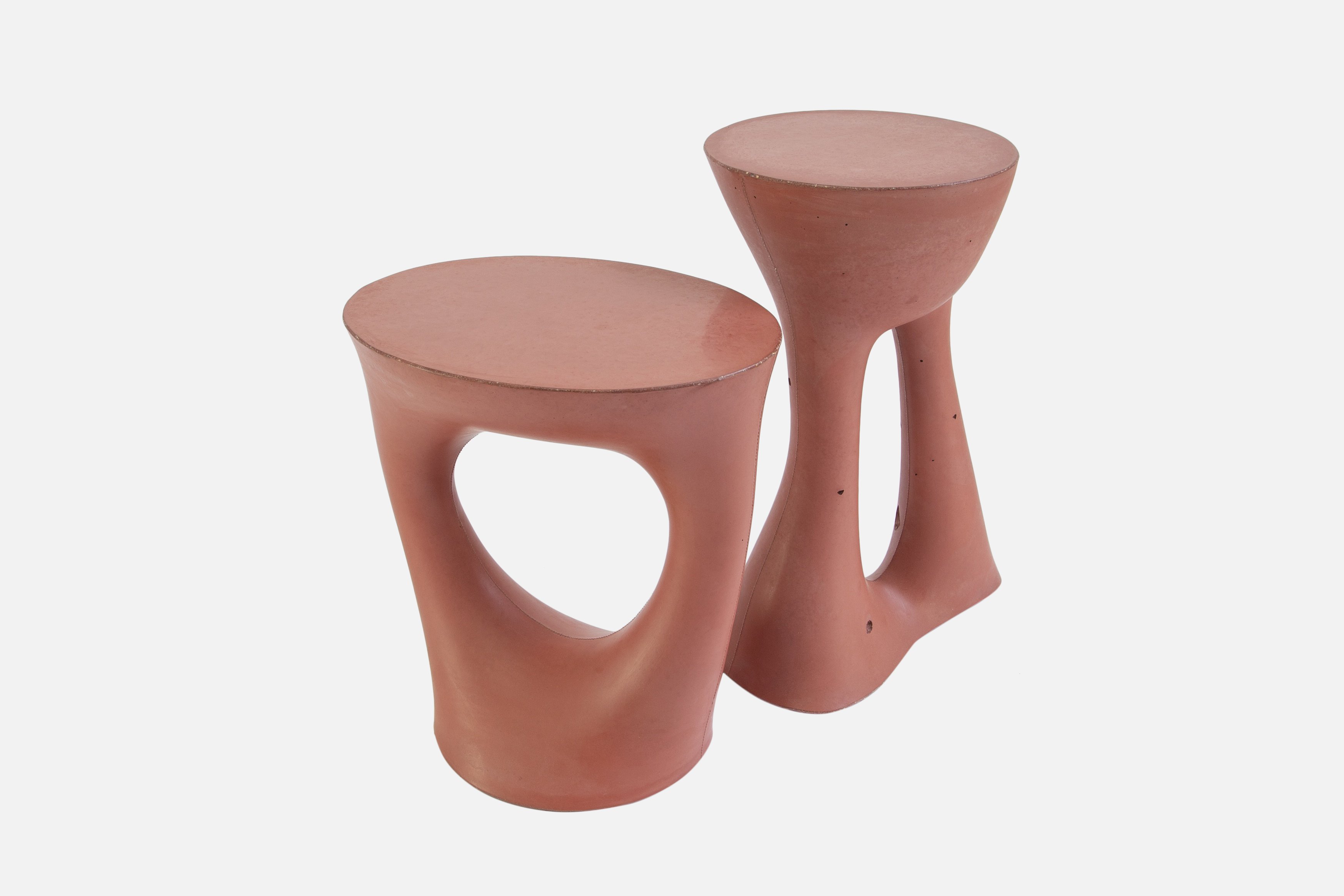 Source – cdn.shopify.com
You can even pair these tables up with any sort of chair and these would instantly make your interior look good. Their shape looks like some antique piece of furniture which we can relate with the old stone crafted materials. These tables can even be kept outdoors especially at poolside to keep things such as mobile, drinks or any other small things.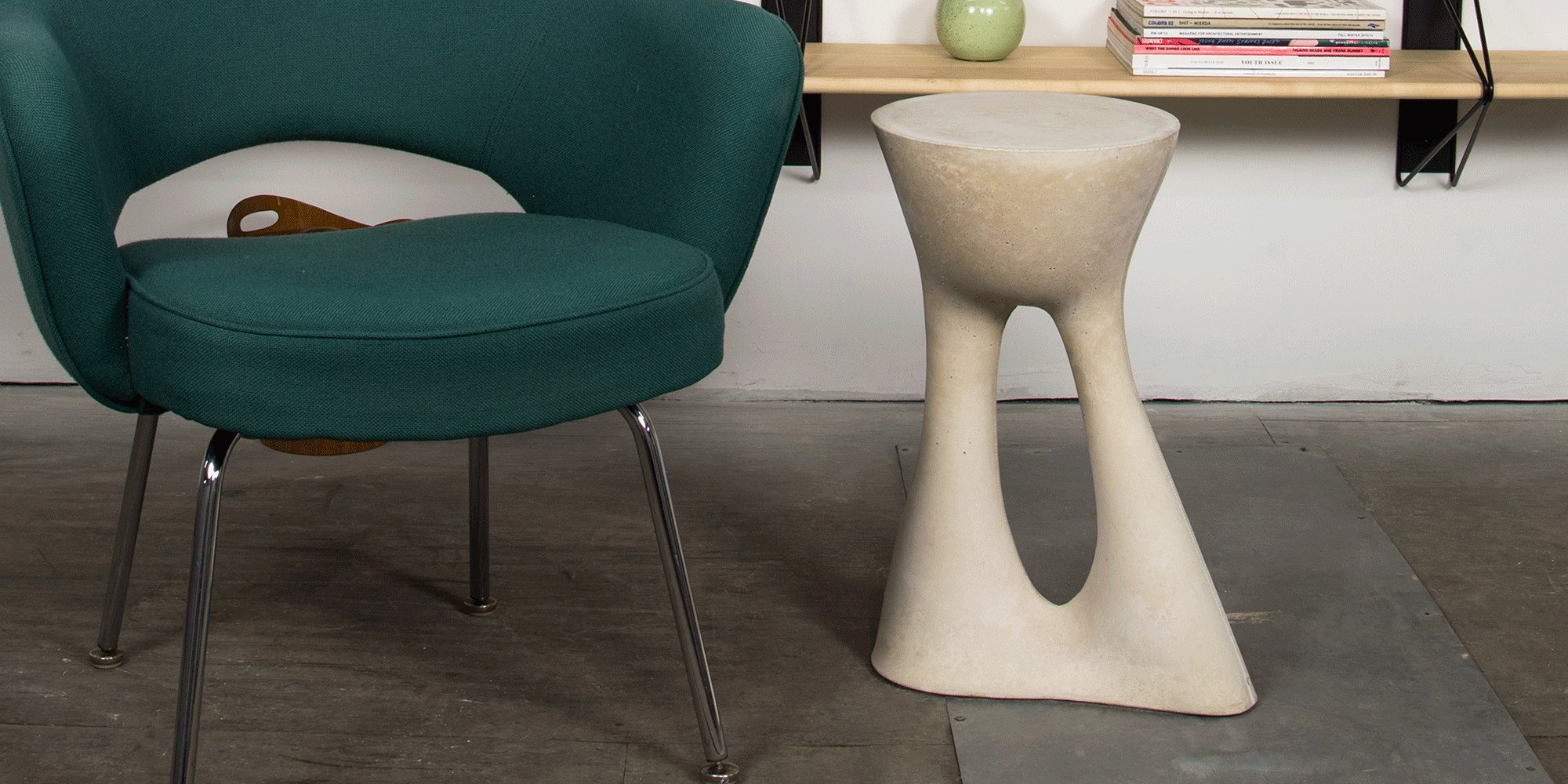 Source – cdn.shopify.com
You can even use it to sit on them the material that is used to prepare this table are fiberglass reinforced concrete as well as steel so any such weather conditions would not harm the material and they can even be good when in contact with water or heat but to be sure about the durability or the beauty of the table you can even have a thick coat of wax sp save the material from and harsh conditions. You won't have to bear a lot of trouble while cleaning it, all you need to do is wash the table with a damp or wet cloth that all and you can even dust it off at times
.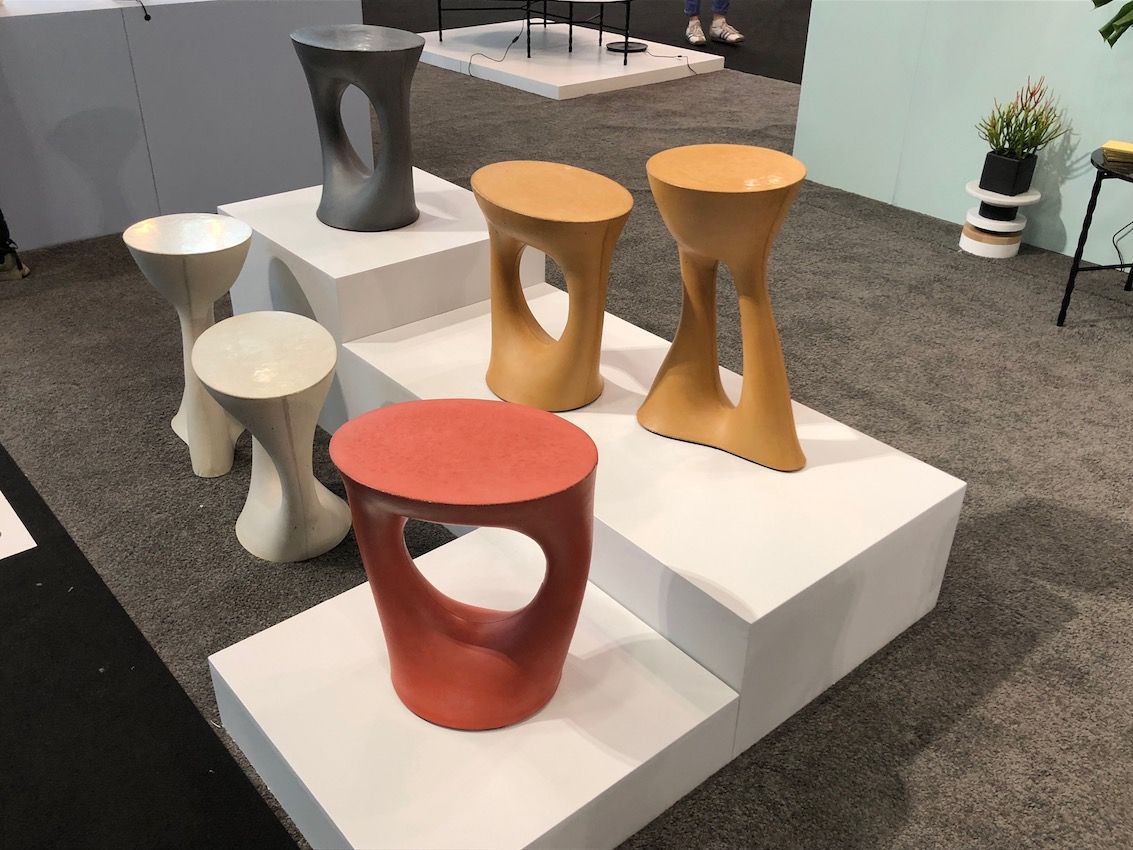 Source – cdn.homedit.com
Having a concrete side table would make your life a bit easy as you can use these tables in multiple ways such as a tea table, lamp table or you can even place a beautiful flower vase on the table to make the whole interior look wonderful and fresh. The most amazing thing about this table is that it won't damage your floor as the table has a felt base. To give your room a traditional or antique touch you can have pairs of short concrete side table and one tall concrete side table, together they can form a good set of table and stools so you as well your guest can sit there and enjoy a cup of coffee or tea. You can always get your hands on
Souda's Kreten Concrete Side Tables
as they would deliver the best material directly in your home