5 Reasons Why You Should Consider Investing In Living Green Walls
164 views
If you are a business and you haven't tried green living walls, then you are missing big. Customers are now shifting to places with green walls to experience the best out of them. In addition, your employees are lacking a very critical aspect that could help them increase their productivity. Below are the 5 reasons why you should consider investing in living green walls as a business owner.
 Environmental Benefits of Green Walls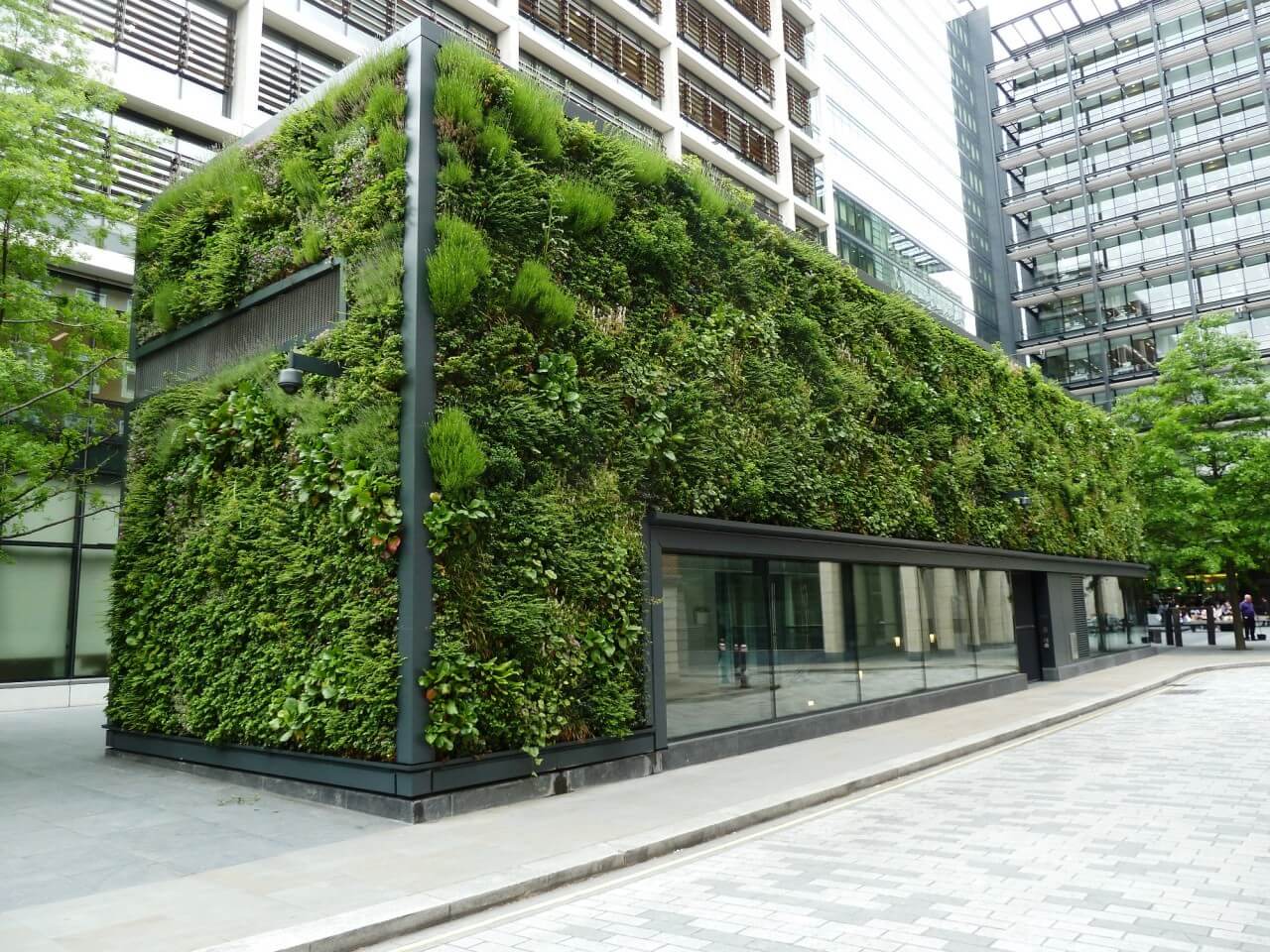 Source : biotecture.uk.com
The environmental benefits that comes out of green walls or vertical gardens is why most businesses are now preferring them. You can check the living walls by Sagegreenlife to see how beautiful it is to install green walls.
You may have learned as child that one of the requirements for life is plants, yet you don't see the practicality of it because most people are ignoring everything. As you continue living in this world, you will realize that nature is diminishing due to human's lack of interest in it.
As the population continues to grow rapidly, people are scrambling to house everyone and that's why more people are craving for living green walls.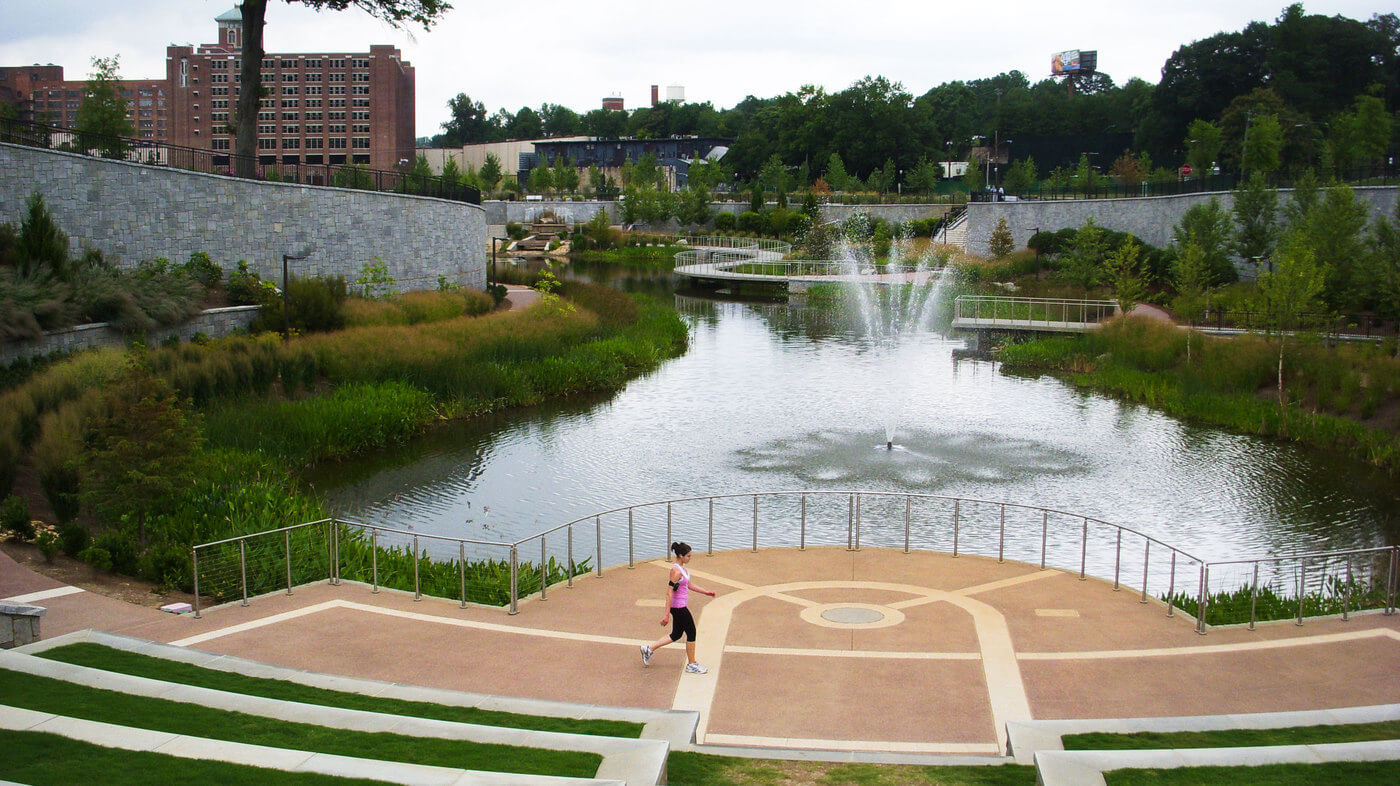 Source : media.npr.org
"In 2007, the City of Seattle passed an ordinance requiring new developments to have 30% or more of their surface covered in vegetation." The law was then suggested to scrap the "Urban Heat Island" issue that was affecting nearly all cities across the world.
Most of the metropolitan areas usually reach up to five degrees; which is higher than the areas that surrounds it. This is because of the absence of living walls.
Green walls aid in soaking up the energy from the sun and cooling down the temperatures in the areas; a process known as evapotranspiration.
Living green wall installations also aids in cooling your business premises by limiting reflected heat.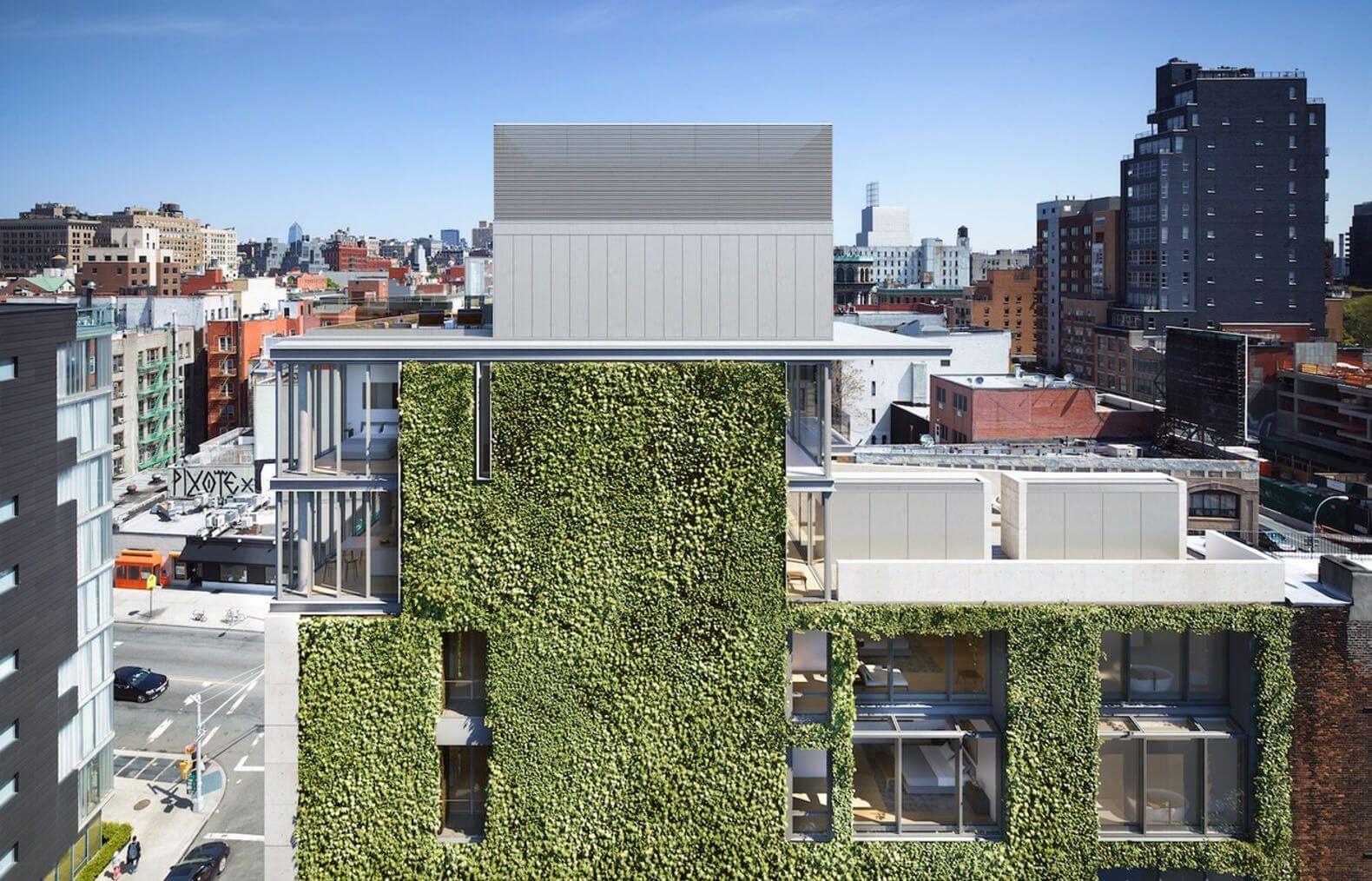 Source : i.pinimg.com
Living green walls have brought back life to modern architecture. It doesn't matter whether your business premises is partially or wholly covered by green vegetation. You will still experience the cool nature of it. So, just try your best to just make sure that your business premises is covered by some vegetation.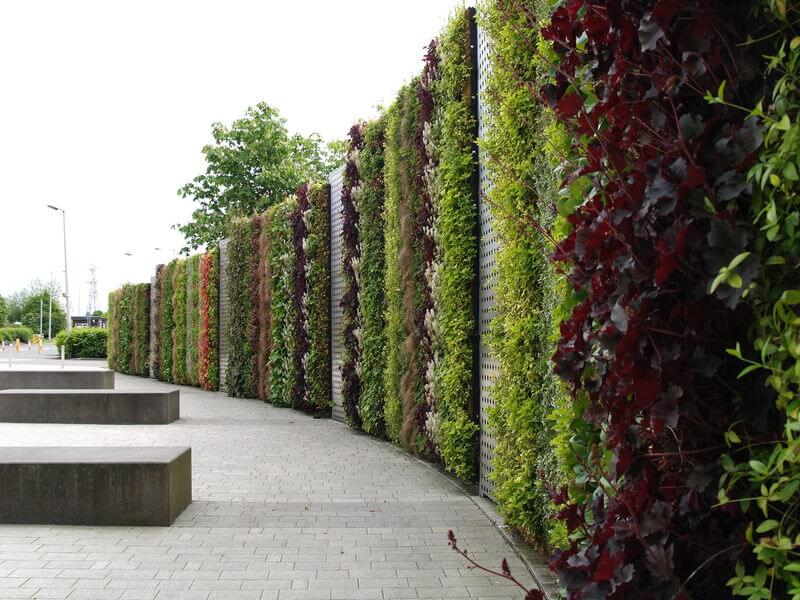 Source : eauc.org.uk
Installing green walls is more than just environmental issues. It's actually a design that everyone desires to have. The inviting appeal of green walls attracts tons of people and gives any business a unique differentiation factor in the marketing world.
The best of all is that green walls adds a sense of refined quality of gracefulness and a good taste. Green walls can also serve for hiding things that don't seem appealing that you never want your customers to see.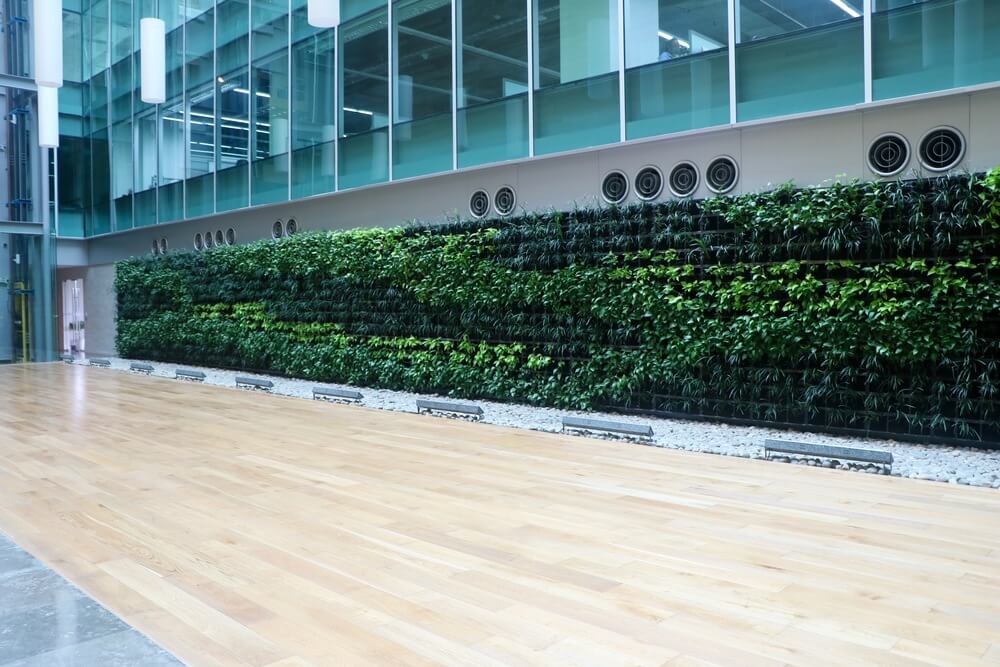 Source : static1.squarespace.com
Though most businesses don't believe that having green walls at the workplaces increase their employees' productivity, it's the truth. Employees tend to work in cool environments.
The innate connection between nature and humans is Biophilia. "Biophilic Design capitalizes on the conclusions of numerous studies that prove the presence of nature within the workplace, and  positively impacts overall happiness, lowers blood pressure, and improves mental health."
Bottom Line
As a business owner, you need to jump into the bandwagon as soon as possible to gain the competitive  advantage your competitors are already having against you. Green walls are the best for any business. Try it today.