Know These Smart Office Design Ideas To Increase Your Productivity Perks
348 views
Productivity is the thing, which cannot just come from within. Most of the people draw motivation and inspiration in their offices from their environment. Do you know why? Designing an office which makes the employee feel more comfort and to work better is directly associated with the science of the workplace.
Thanks to the technological advances which has now brought the idea of a smart office building. It has lots of tangible benefits for both employers and the employees in many ways. But many of us are still not aware of this technological advancement, and they need to know the concept of a smart office and its benefits. Let's know in detail about the integrated intelligence in the workplace in today's time.
Smart Office – Know it better
You can call the smart office as the future of office because it is an intelligent workplace where the technology is integrated to a physical office which results in more financial savings, growth in the productivity and optimized workplace. Smart offices are picking up traction as innovation keeps on enhancing exponentially while at the same time being more affordable. Accordingly, demand is developing for intelligent building solutions that are green and give brilliant coordination to individual gadgets that enhance effectiveness.
Smart offices actually help the employees to perform the menial tasks faster and better, making it easy for them to have more time focusing on their work, resulting in growing the business and innovating. For example, sensors are the part of advanced technology which can reveal the exact position of any employee in the office building premises. These types of smart devices can also help you know the status of any conference rooms, whether it is occupied or vacant.
Know the History of Smart Office
The office settings have changed a lot over the years. The work environment set up is presumably one of the conditions most influenced by technological advancements. With office hardware and tools getting more brilliant consistently, the workplaces are currently encountering a noteworthy change into what is presently being referred to them as a smart office. But from where did it begin? Let's have a glimpse into the history of the smart office.
The transition of traditional offices to smart offices can be understood by dividing it into three phases-
Phase 1 (1996-2006): This is the time when it began. The use of laptops and mobile phones changed the scene drastically. Internet was solely responsible for enhancing productivity.  
Phase 2 (2006-2016): Invention of apps, software, and cloud computing began from here. In a way, you can say that this is the phase when technological innovations started becoming sophisticated.
Phase 3 (2017 to date): Now as we all know, smart offices are a trend. Most of the organizations now have a better understanding of the concept of smart offices. With this concept, the offices are becoming more super-efficient and productive.  
What are the benefits?
A smart office is in your future whether you're prepared for it or not. Do you know one interesting fact about the future of smart offices? Many industry experts already expect that by the end of 2020, approx. 80% of the traditional offices will convert into smart office workplaces. Isn't it exciting?
Technology is driving transformation digitally and changing our working environment conduct and the workspace itself. The concept of smart office has the power to serve the digital savvy employees to work at any place. Twenty to thirty-year-olds are an essential power in driving this digital transformation. A significant part of the smart office innovation we're seeing is a consequence of their social inclinations.
The present smart offices are equipped with technologies which were unrealistic few years back. Have you ever thought in that a time will come when you drive your car to the parking of your office, the building will act as a virtual secretary? A sensor can perceive your tag and tell your advanced mobile phone where there's an open desk and when you are having your next meeting. Yes! All of this is happening now. The IoT enabled environmental elements present in the office is making all these things possible and the concept of smart office has lots of benefits for both the employer and employees.  
Boosting Productivity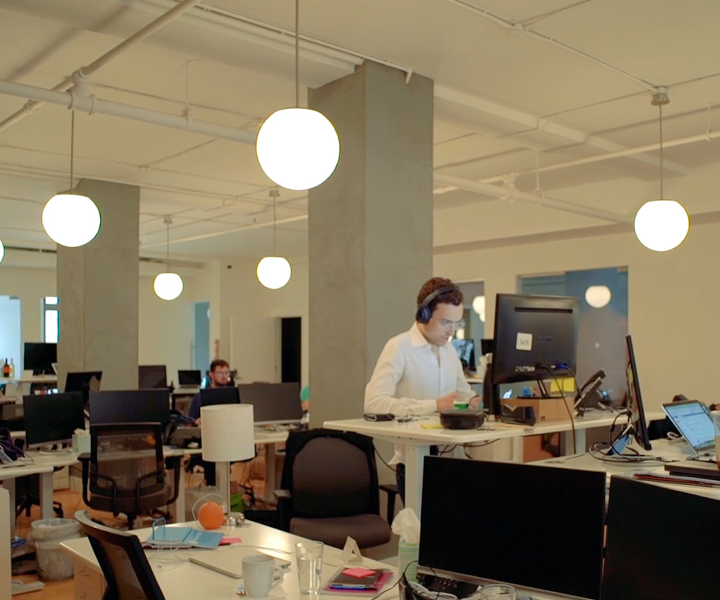 This is very much true that companies which use the concept of smart office are more productive and better positioned than the traditional ones. This happens because the concept of smart office encourages innovation and creativity. Smart offices have advanced techniques for processing, monitoring and managing the data inside the premises. A smart working environment has various alternatives for processing, monitoring and managing data inside the building. This data can be utilized to think of examples and key designs that lift collaborations and availability in the workplace. It gives a binding together stage to staff and enables them with the correct settings and instruments to be imaginative and meet the organization's objectives.
Better Cost Control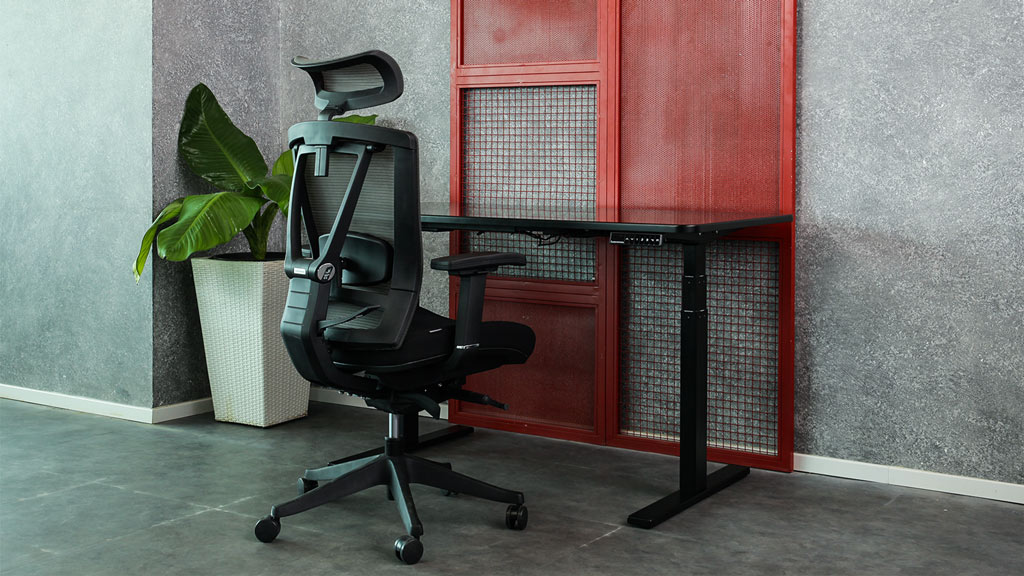 It is very much important for the managers in the office to check the performance of the company against the incurred costs and corporate objectives. Sensors and automated systems in the smart offices capture real-time data which can be used for analyzing, measuring and improving the staff behavior and performance of the office for cost-effectiveness.
Cloud Computing Access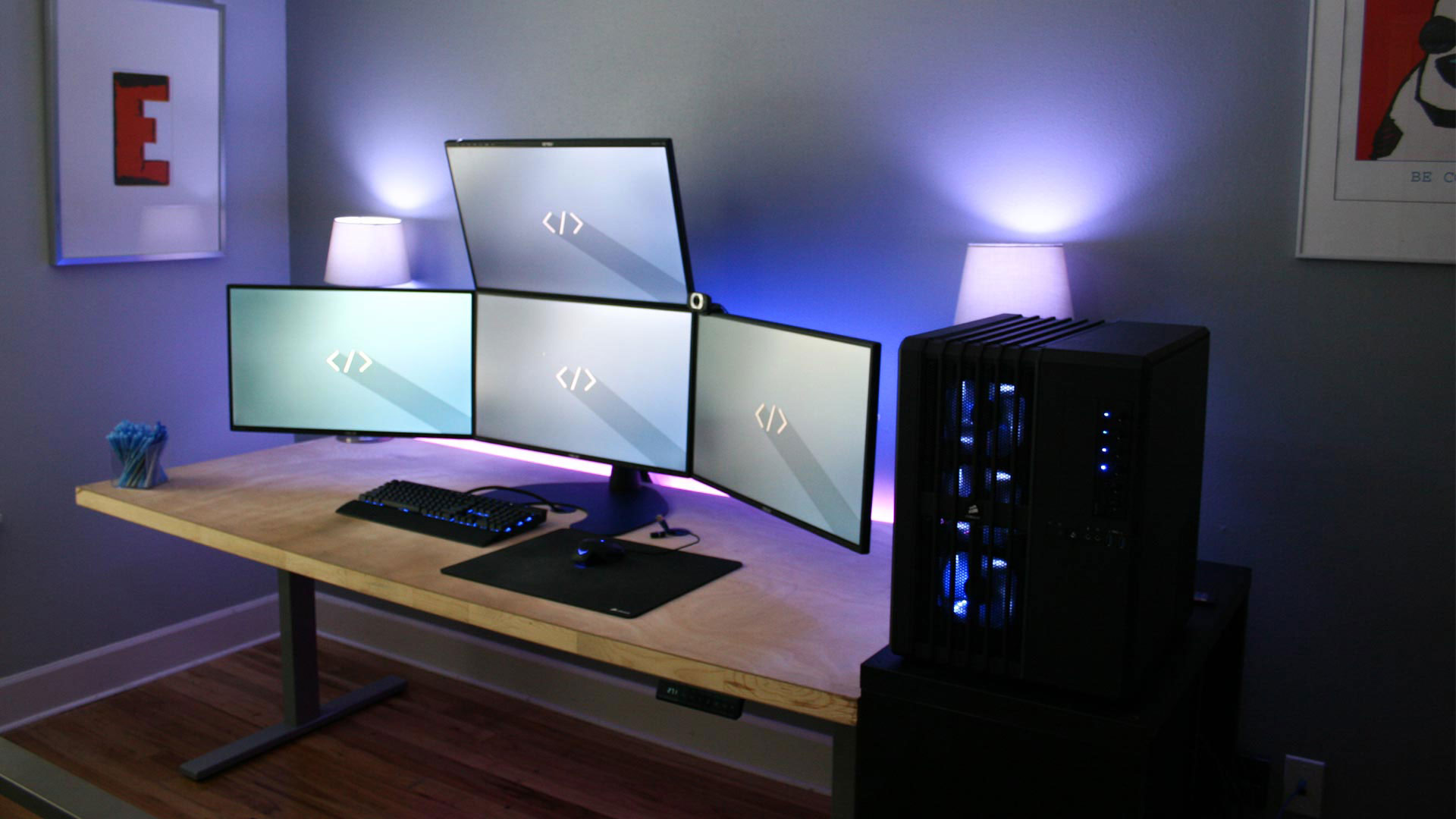 IoT is the concept which has given the opportunity to the organizations to execute a large portion of their business activities with the help of internet. For example, these organizations can process, oversee, store or even access the data from any part of the world that too because of Internet of Things (IoT).  
Improved and Unified Communication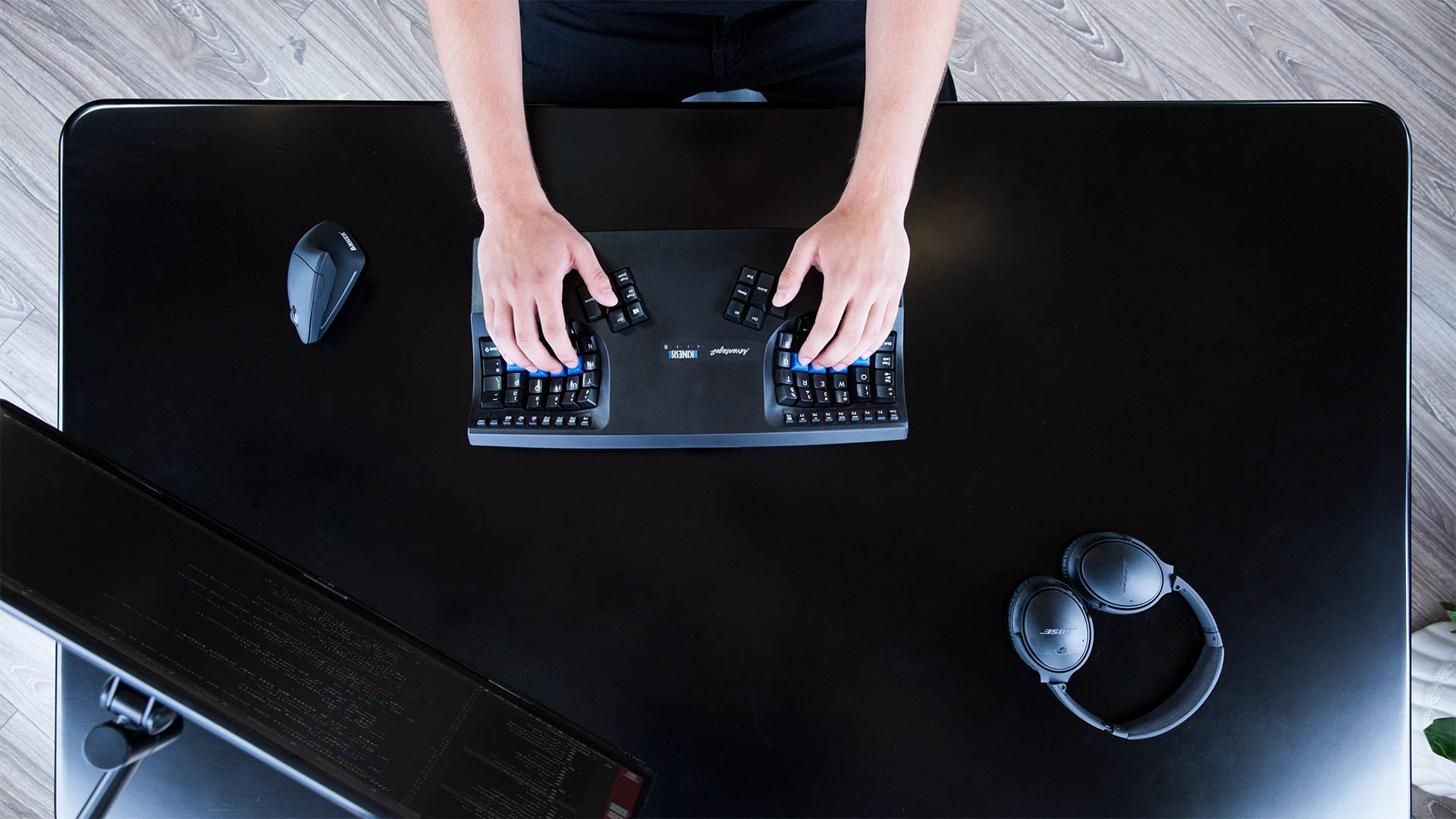 You should know very well that traditional concept of workplaces does not have a stable and unified communication system for the staffs. The time has changed now. For example, messaging apps makes it easier to communicate with employees.
Improved Working Environment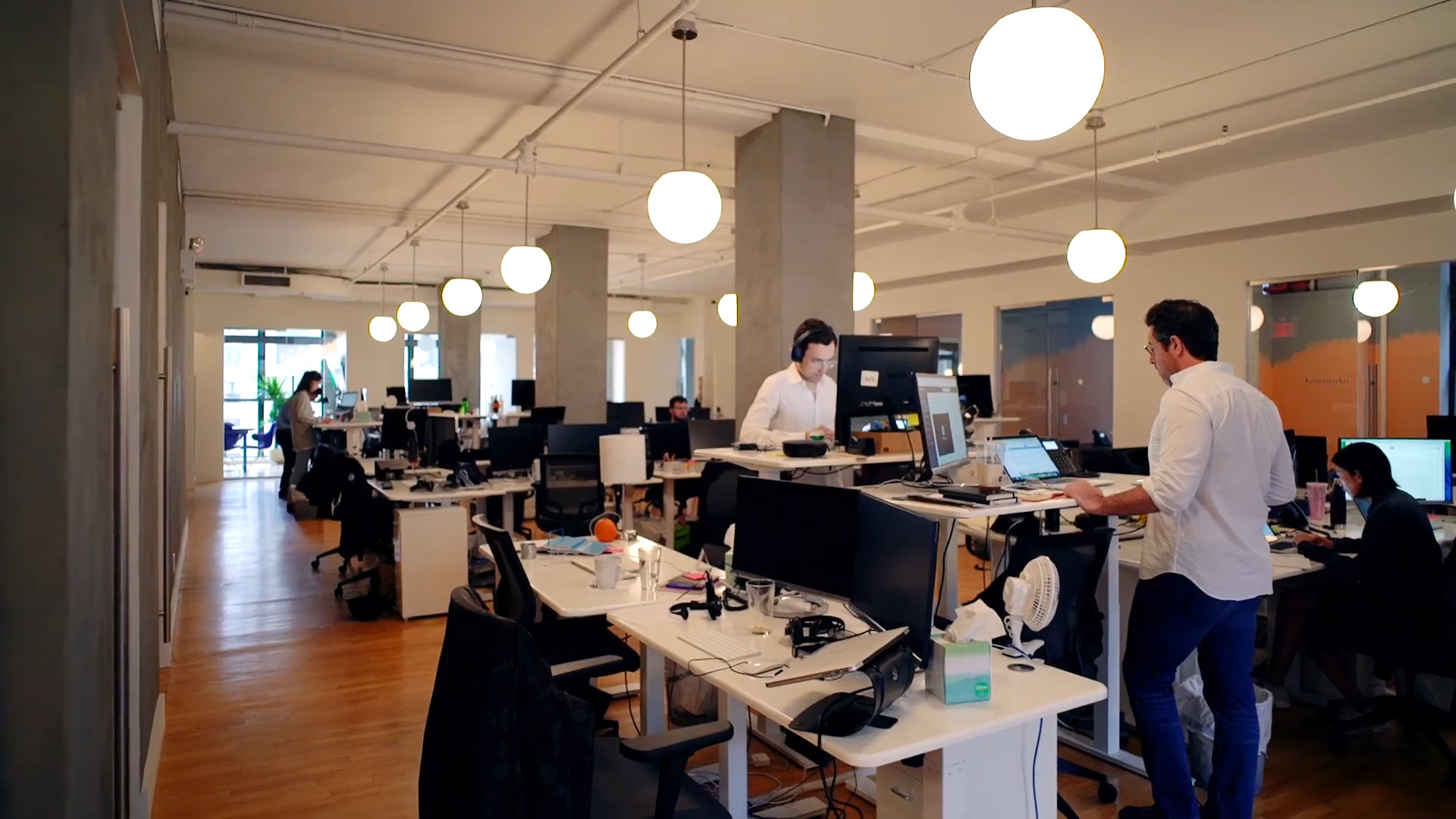 To achieve success in the corporate field, organization should always take care of the wellbeing of their employees. A decent workplace propels employees to enjoy coming to work and doing their assignments. We as a whole realize that employee absenteeism can terribly affect an organization's performance.
Fortunately, non-appearance can be fundamentally lessened when the workplace addresses the employees' issues. To dispose of or diminish such difficulties, smart offices currently incorporate systems that control the general office condition such as warming, lighting, ventilation, water, and air inside the building.
Identity Management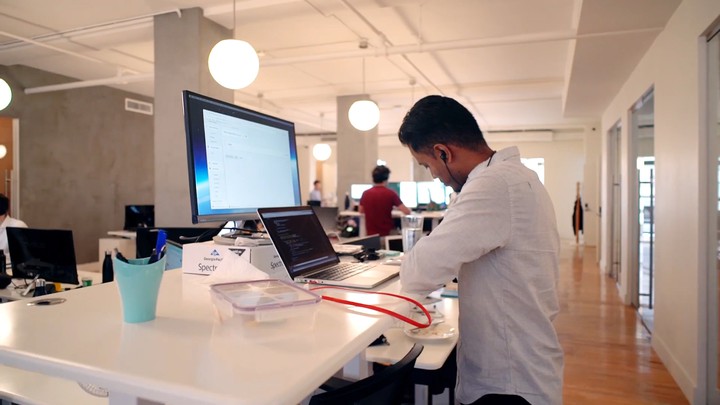 Smart offices can offer better security to the organizations. High security can be enhanced by the companies by monitoring the employees within the company premises. With this, it becomes easier to distinguish between the employees and the visitors. ID trackers and facial recognition software can help a lot in identifying the employees and distinguishing them from others. Not only this, but technology can also help you monitor the total time which your employee has spent to complete the actual work.
Employee Attraction and Retention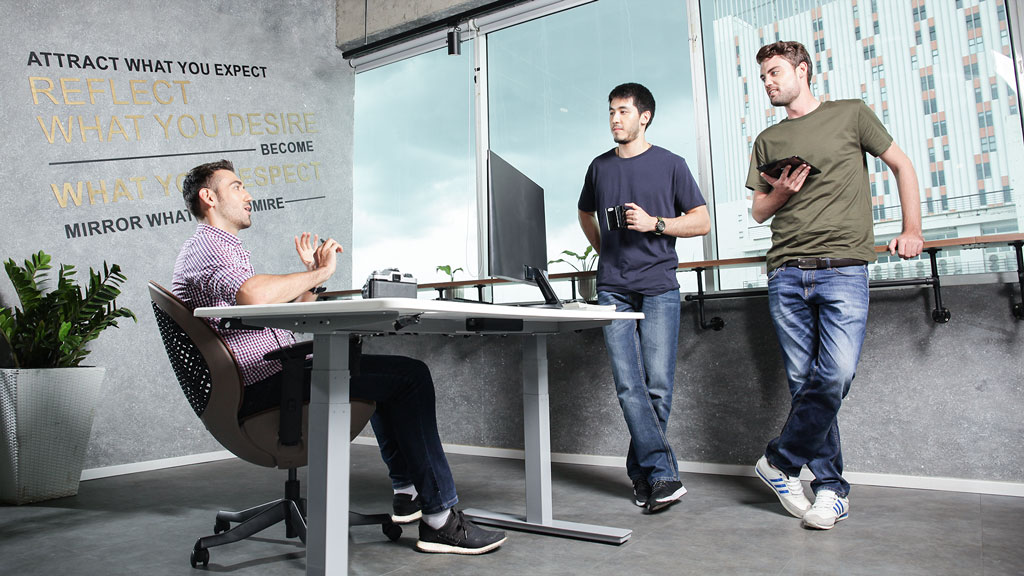 If a company has a good working environment, then it attracts talented employees. Not only that, the environment helps them in retaining those talented employees for the long term. All these things are possible only through smart office systems. Improved communication in the office workplace is possible through the concept of smart office.  
Navigation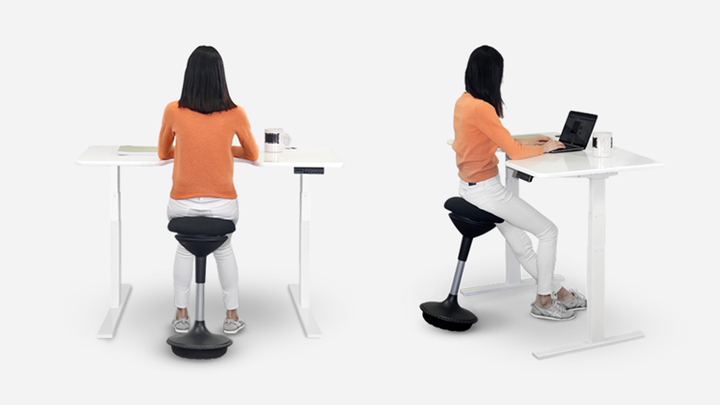 Companies with huge grounds, for example, Google and VMware, require streamlined techniques for helping new employees and guests with on-site navigation. This innovation can extend from open air contact screen maps to corporate-supported guide applications that help people get comfortable with their environment. An example of a safer workplace using indoor navigation is important for the welfare of the employees and this will also improve client experience. Different organizations, similar to Amazon and Ikea, can likewise profit by navigation technology to help workers rapidly discover items in the stockroom or to give clients in-store bearings to particular divisions.
The technology of navigation in smart offices can likewise be utilized with advanced client administration to help answer the inquiries that people may have while exploring stores or large campuses of companies. This gives another touch point to client/employee commitment supported through innovative advances of smart offices.
Some Smart Office Design Ideas – Increase your Productivity Perks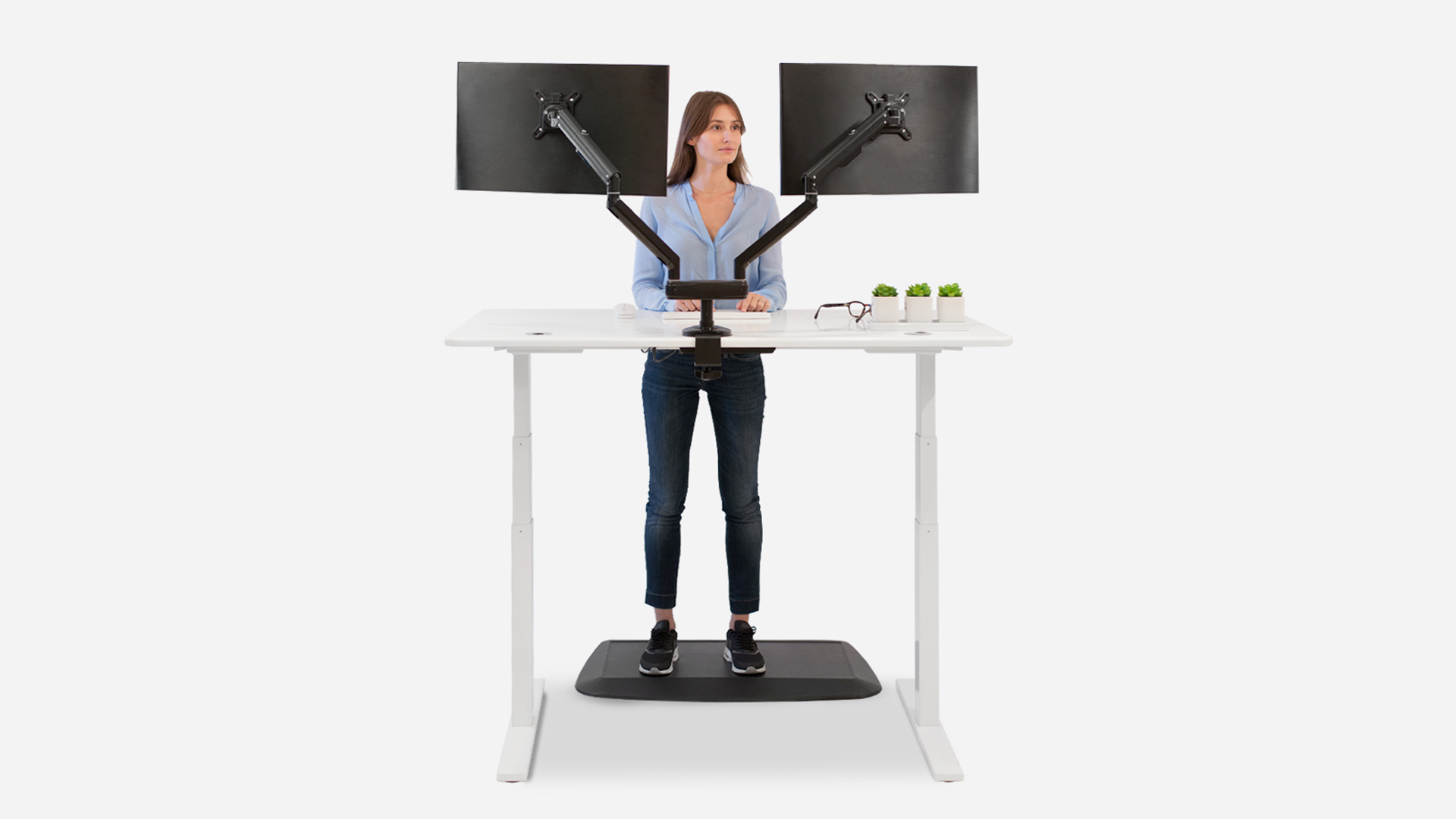 You know what, some experts say that if you personalize your workspace and create your own ideal environment, this will not only create a comfortable environment for you but also boost your productivity levels. This is applied even in the case of remote workers.
Here are few smart office design ideas, which can increase your productivity perks and make you feel comfortable when you are at your workplace as well.
Optimize Office Space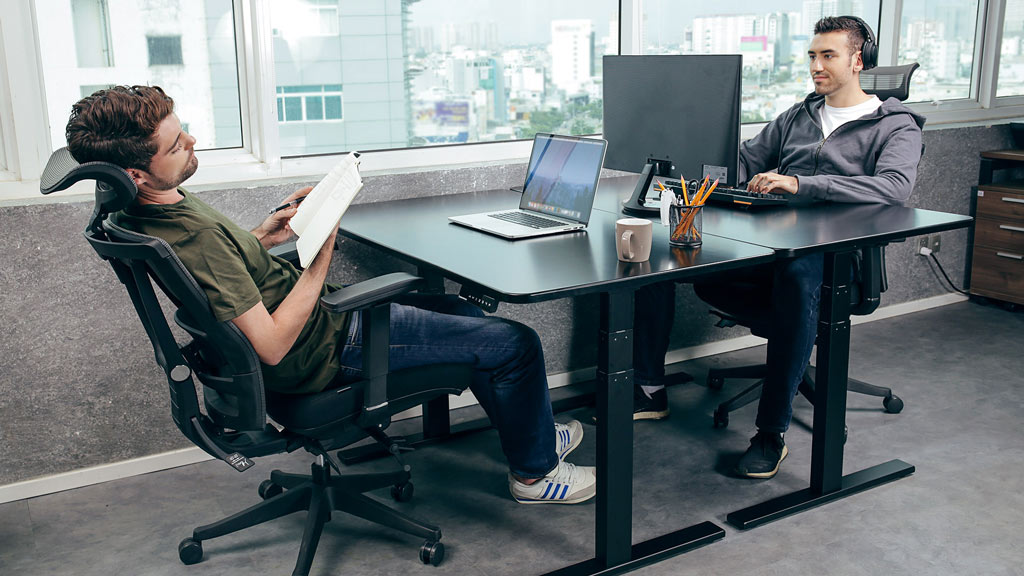 You should make your office space flexible. Provide the employees with diverse spaces for various tasks by offsetting open spaces with more private zones. The possibility of productivity based on collaboration has transformed open spaces into a worldview for the cutting edge working environment. Yet, smart directors realize that a genuinely beneficial office is also about adaptability or flexibility. This implies a one-size-does-not-fit-all methodology that gives workers a wide exhibit of room types that adjust to their particular needs.
Streamline Your Office Workflow with Technology
Using technology in all aspects can be beneficial. You can include the following smart devices to your office for better results.
Stand-up Desks –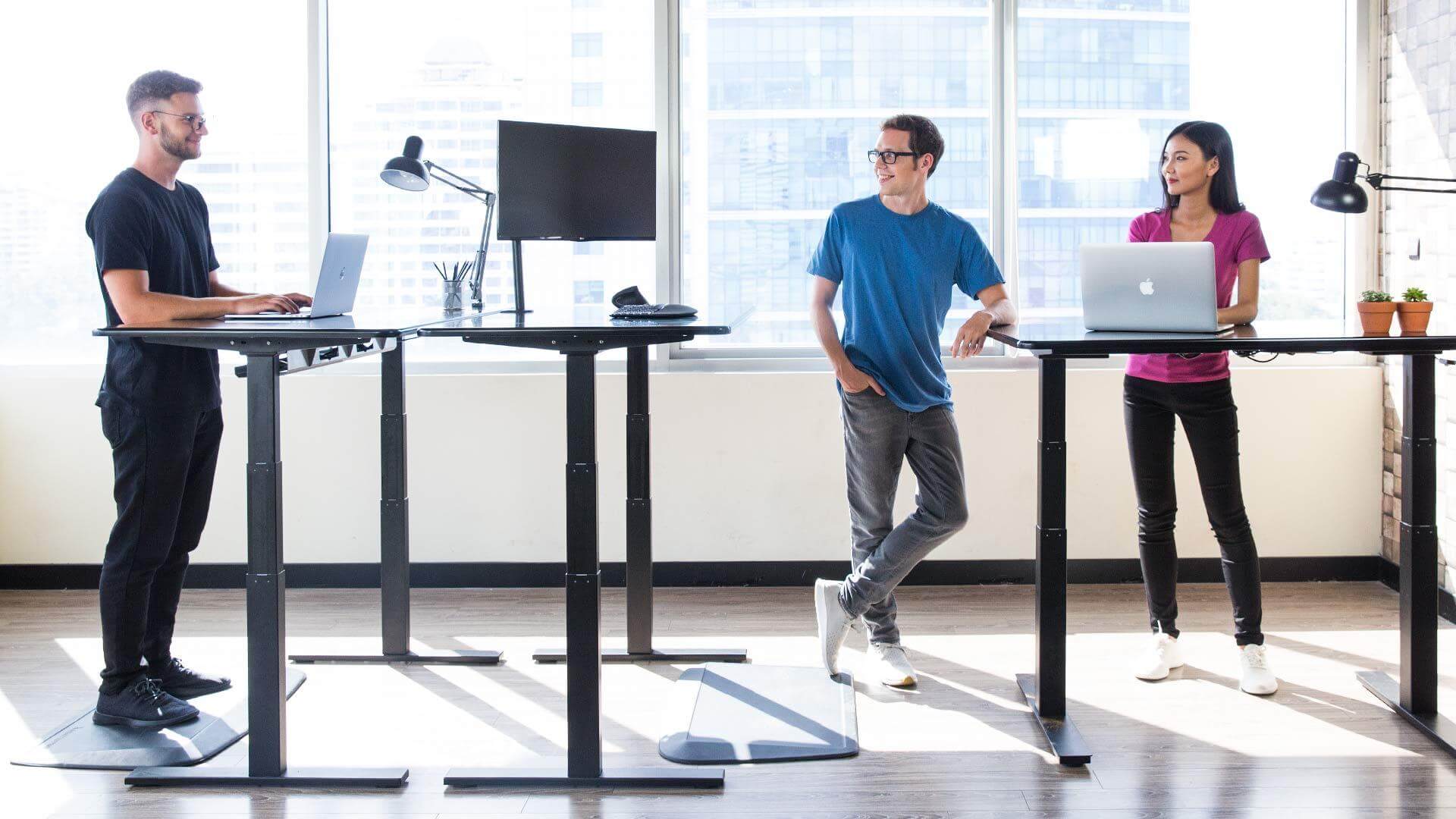 standing desks can be beneficial in boosting the performance of the employees. It allows employees to alter their position throughout the day which is beneficial for their own health as well. It is helpful in creating a flexible and active office. It enhances the emotional wellbeing, enhances the mood and is an innovative way to avoid continuous sitting, which has negative health benefits.
You can buy Twine to monitor your office condition and find minor issues before they wind up to major ones. Twine not only ensures that your office indoor thermostat is set right you can set it up to screen different things, for example, orientations and vibrations. You can even buy separate sensors to monitor for leaks, surges, and opened doors. With Twine, there is no compelling reason to go to the workplace after your working hours just to check, if everything is fine.
ErgoChair 2-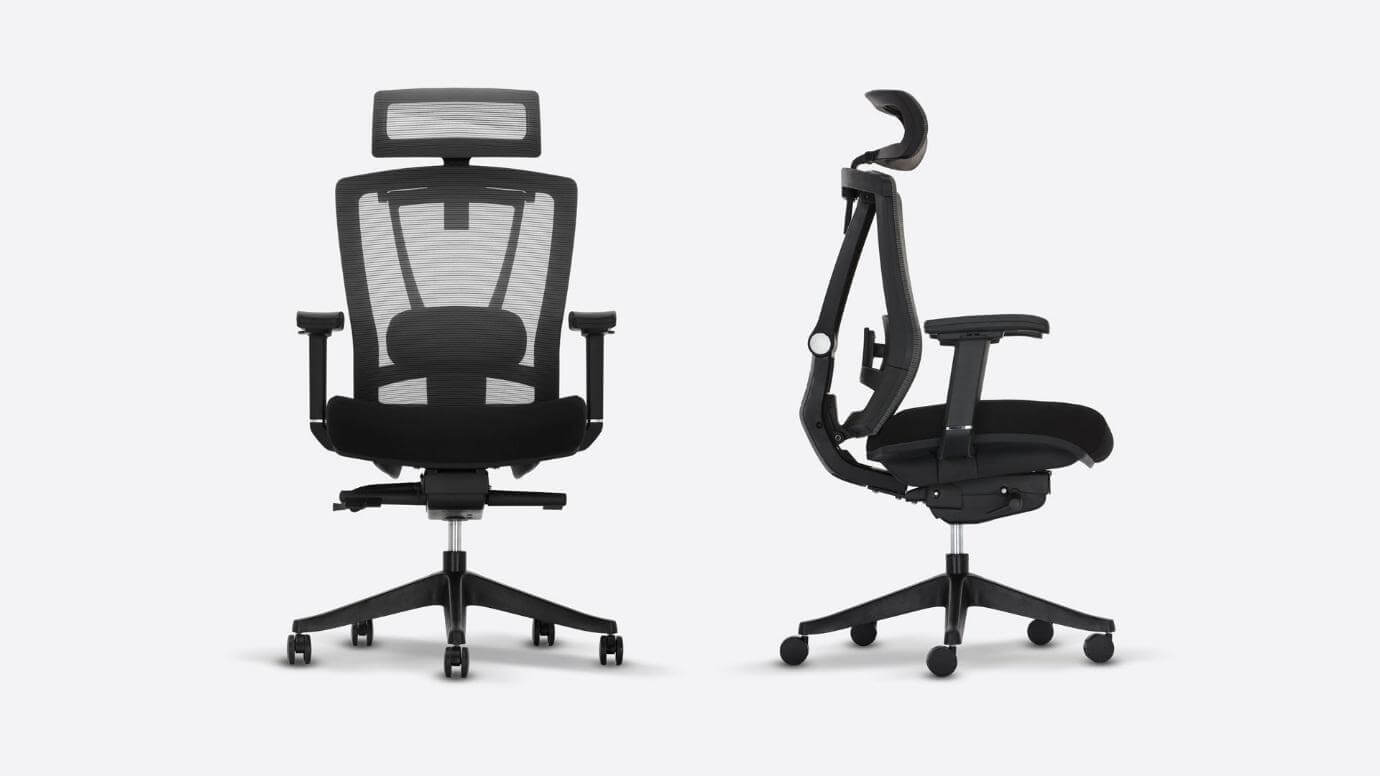 This ergonomic chair which is made of Italian and Korean design is the best chair for long time office sitting. Made by the one of the top brand, Autonomous, ErgoChair 2 is completely adjustable. The tilt tension mechanism enables you to tailor the help and opposition of the seat to suit your requirements. This chair has been built to offer 360 degrees of flexibility as the chair can be adjusted in every angle and direction. In terms of health, this chair improves your health by improving circulation and keeping your mind sharper.
PlantLink –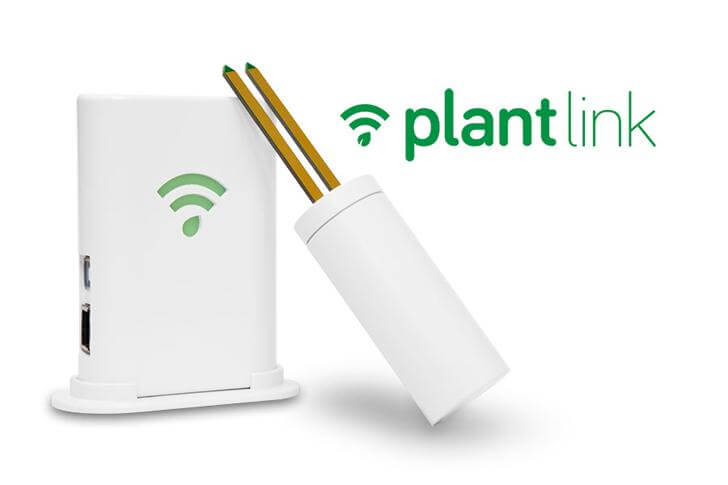 A good office environment, of course, has greenery. If you have plants in your office, and you or your employees forget to water the plants, then this smart device will help you out. PlantLink always send customized messages to the user and let them know that you need to water your plants. This device also works, if you have over watered your plant. PlantLink also analyses your watering history.
Belkin Instant Switch –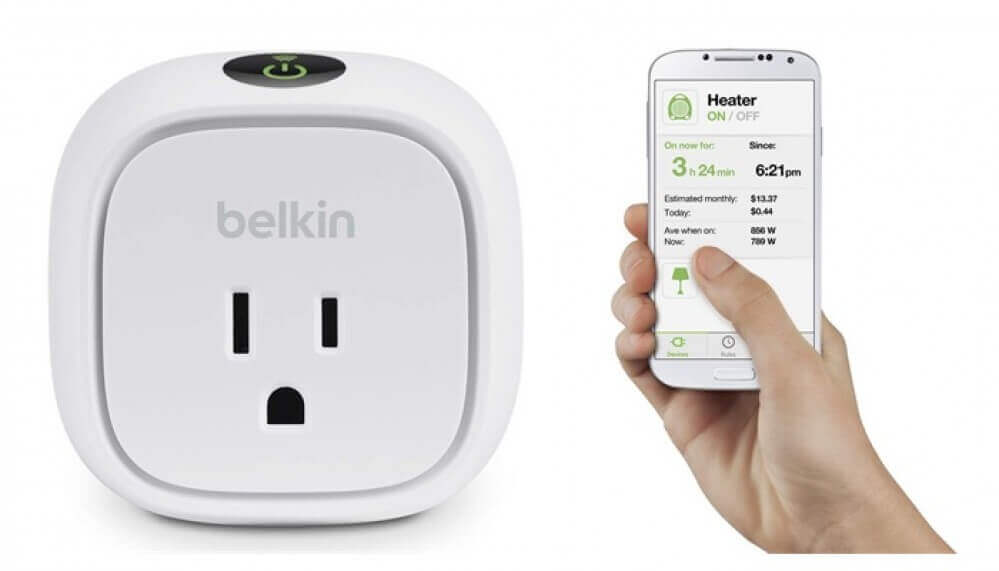 The Belkin instant switch enables you to screen vitality utilization and control gadgets from anyplace in your office. You can turn gadgets on or off, set timetables, or set cautions to disclose to you when the common printer has completed your task. It can be put to use with both Android and iOS.
The Future
As technologies keep on enhancing, usability and cost of selection will diminish, making smart offices unavoidable. Nonetheless, how rapidly this happens will change.
Soon, offices will include new technologies that work without the need to redesign customary building infrastructure. For example, sensors and buttons will be utilized as "add-on" arrangements that enhance existing innovation, for example, dash buttons attached to printers that consequently arrange new paper. These versatile advancements will spare organizations time and cash by not supplanting whole appliances or revamp infrastructure.
Future smart office innovations will be focused on making naturally smart office spaces with powerful, maintainable, associated and versatile arrangements that enable organizations to capitalize on each of the advantages specified above.
This trend in technology has the capability of rethinking the working environment experience, as we are aware of today. The way to be a pioneer in this space will be client experience and smart outline ideas. All things considered, an experience is only if it is an incorporated, smart, intuitive or simply an easy experience.