Things To Know About One Of The Best Single Roomed Building Of Illinois
226 views
Farnsworth house is a wonderful creation of Ludwig Mies and there is no doubt that this construction is appreciable for its uniqueness as well as beauty. The construction of this house started on the year 1945 and the whole house was successfully created on the year 1951. This is small and compact building which is specially created for all the weekend relaxation and the place around the house is so peaceful that it would definitely help you escape from the entire city crowd. This construction took place in the outskirt of Chicago and the entire area is said to be rural area. The whole construction of the house is done by steel as well as glass and its exterior is painted in white color which makes it look sober.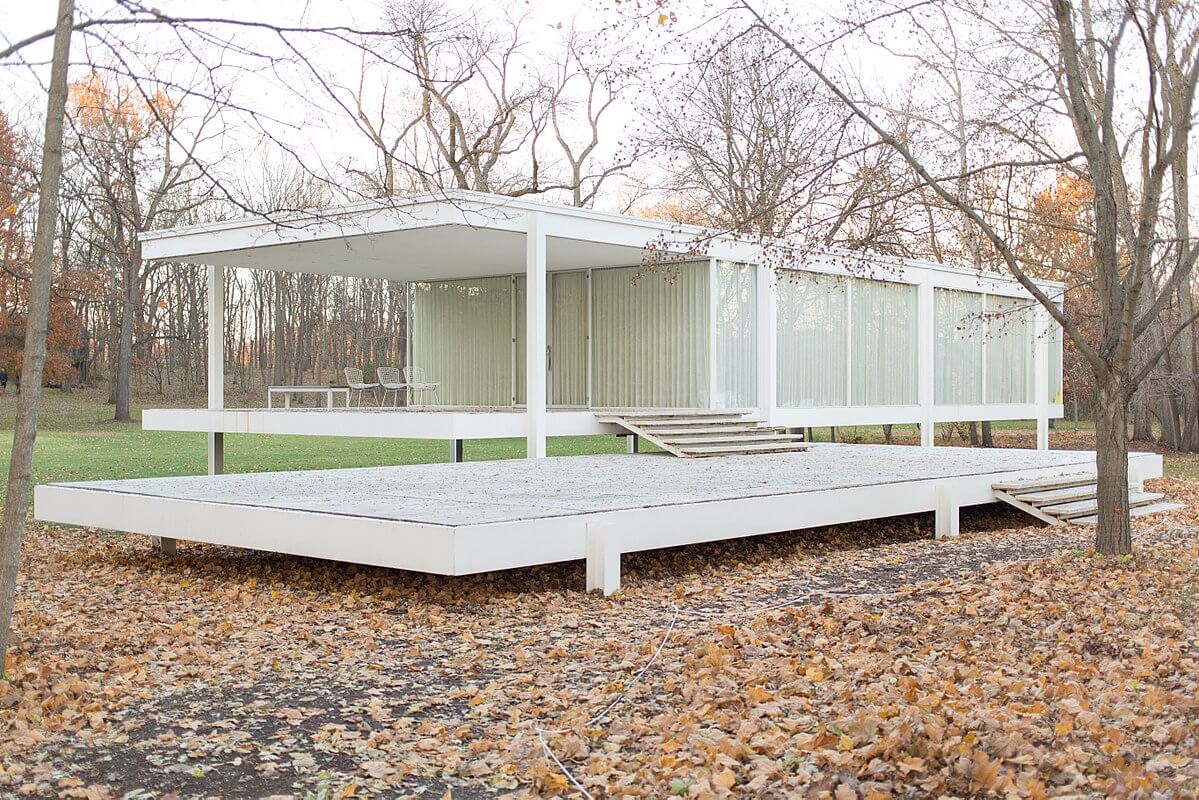 Source : upload.wikimedia.org
The area of the house would allow you to have some alone as well as quality time with your loved ones or you can even stay there alone doing your favorite thing and there would be no one to disturb you at all. This beautiful house has occupied some 1,500 square foot area and now a day it has turned into a historic house museum. In the year 2018 this small house was honored as one of the great places in Illinois. This house was made slightly above to the ground level so that rain water won't get in to the house. The Farnsworth house interior was designed beautifully as well as cleverly and Mies has successfully made this house a masterpiece despite of the small area.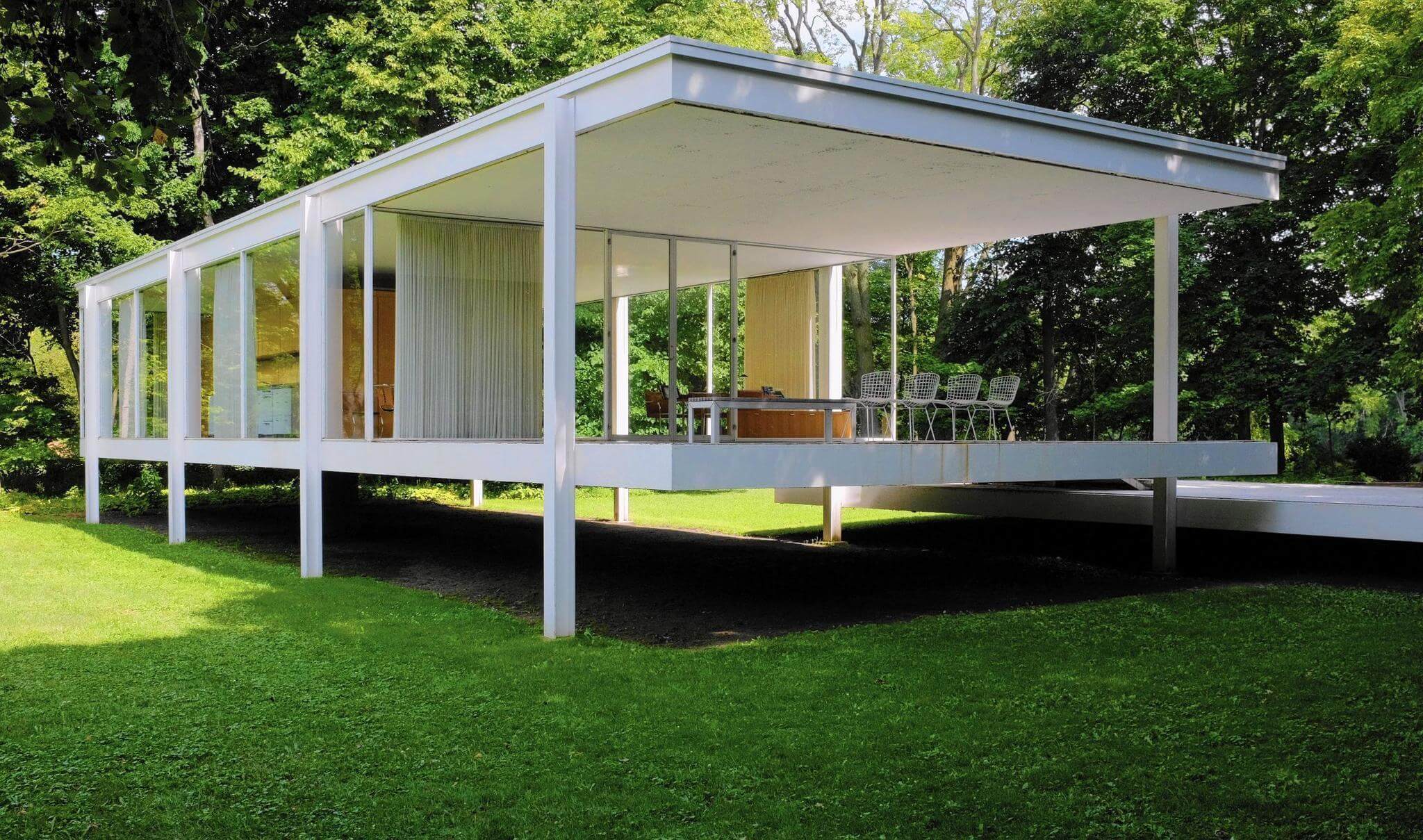 Source : trbimg.com
This house has glass wall from all over which would let you gaze the nature while relaxing in the house so if you are a nature lover then you need to check this house out. Considering the fact that it is a single roomed building, Mies has designed sitting space, dinning space bedroom as well as kitchen in different sections of the single room. Conducting small parties as well as picnic at the place would always be a good idea.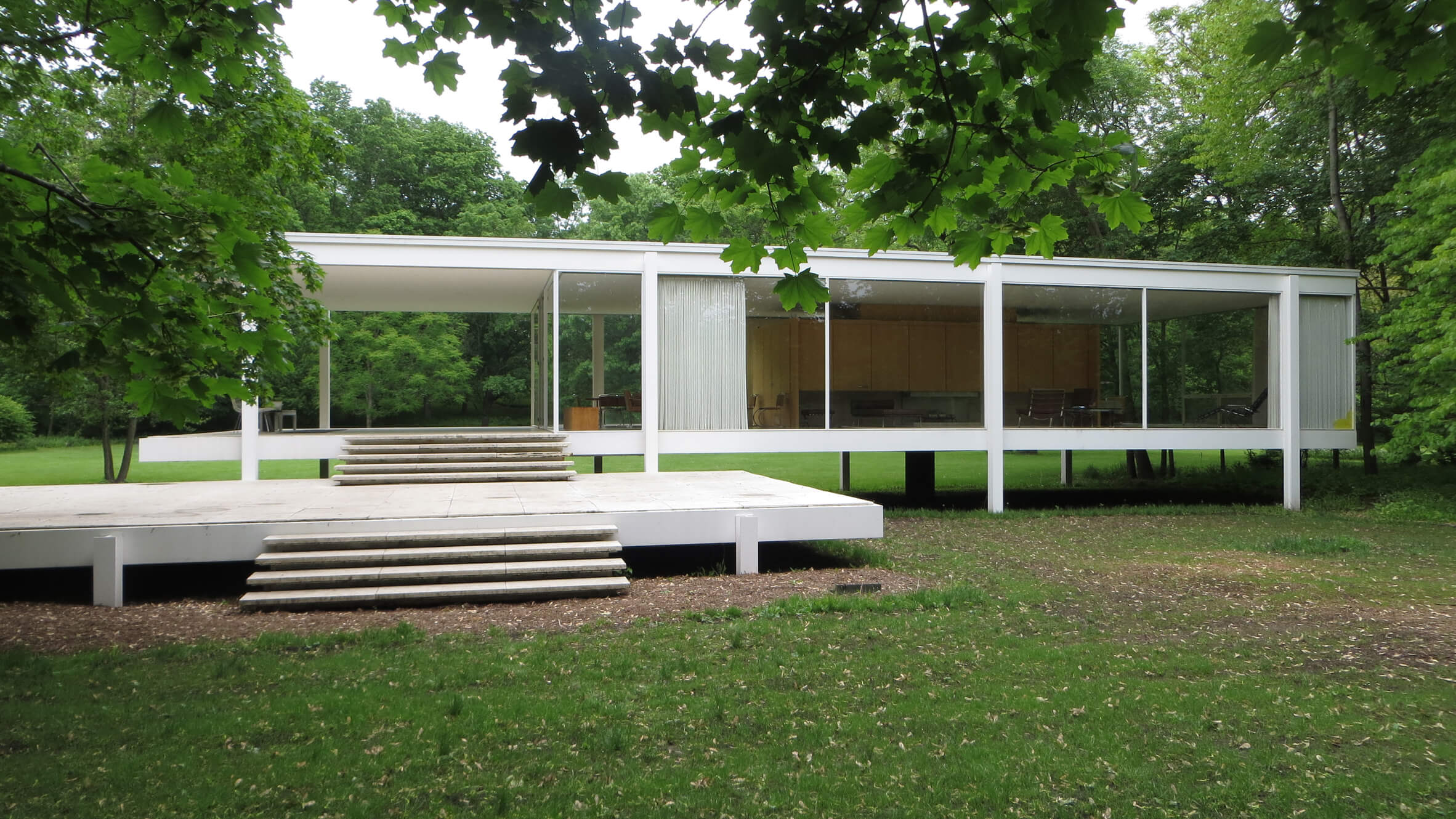 Source : static.dezeen.com
Everything in the house is of great quality and technologically advanced which would make your stay comfortable at the place. There is even some space just outside the room which is covered with the same roof top and this place is the perfect place for having evening tea with your dear ones or friends. so if you want to have a peaceful week end to forget about the work space them this place can be the best option for you to come over and have some quality time.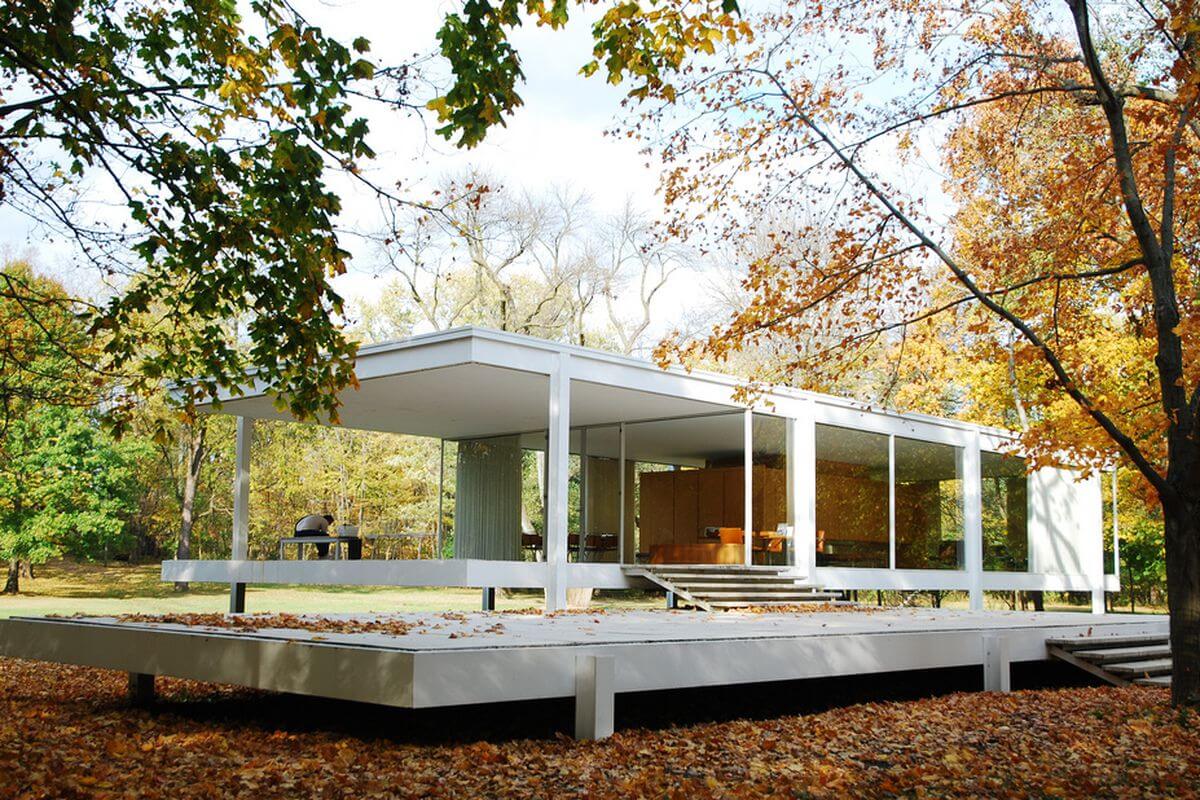 Source : cdn.vox-cdn.com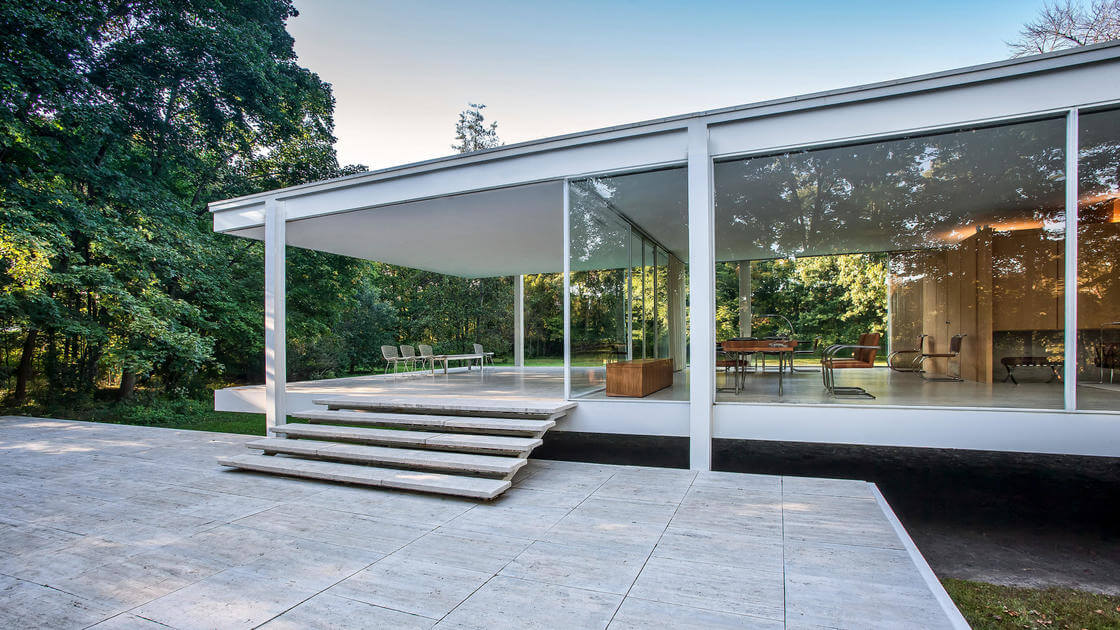 Source : s3.amazonaws.com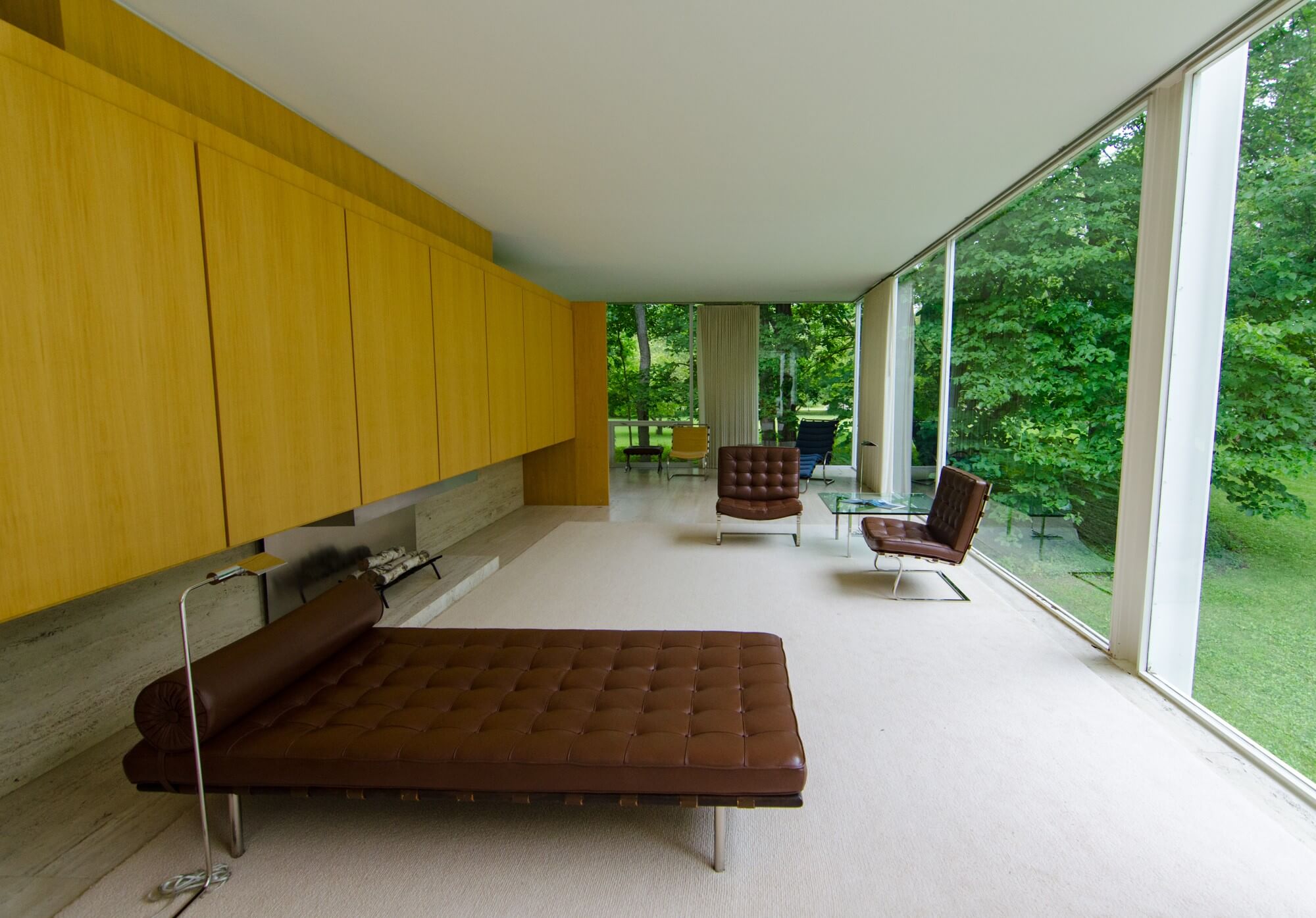 Source : amazonaws.com

Source : farnsworthhouse.org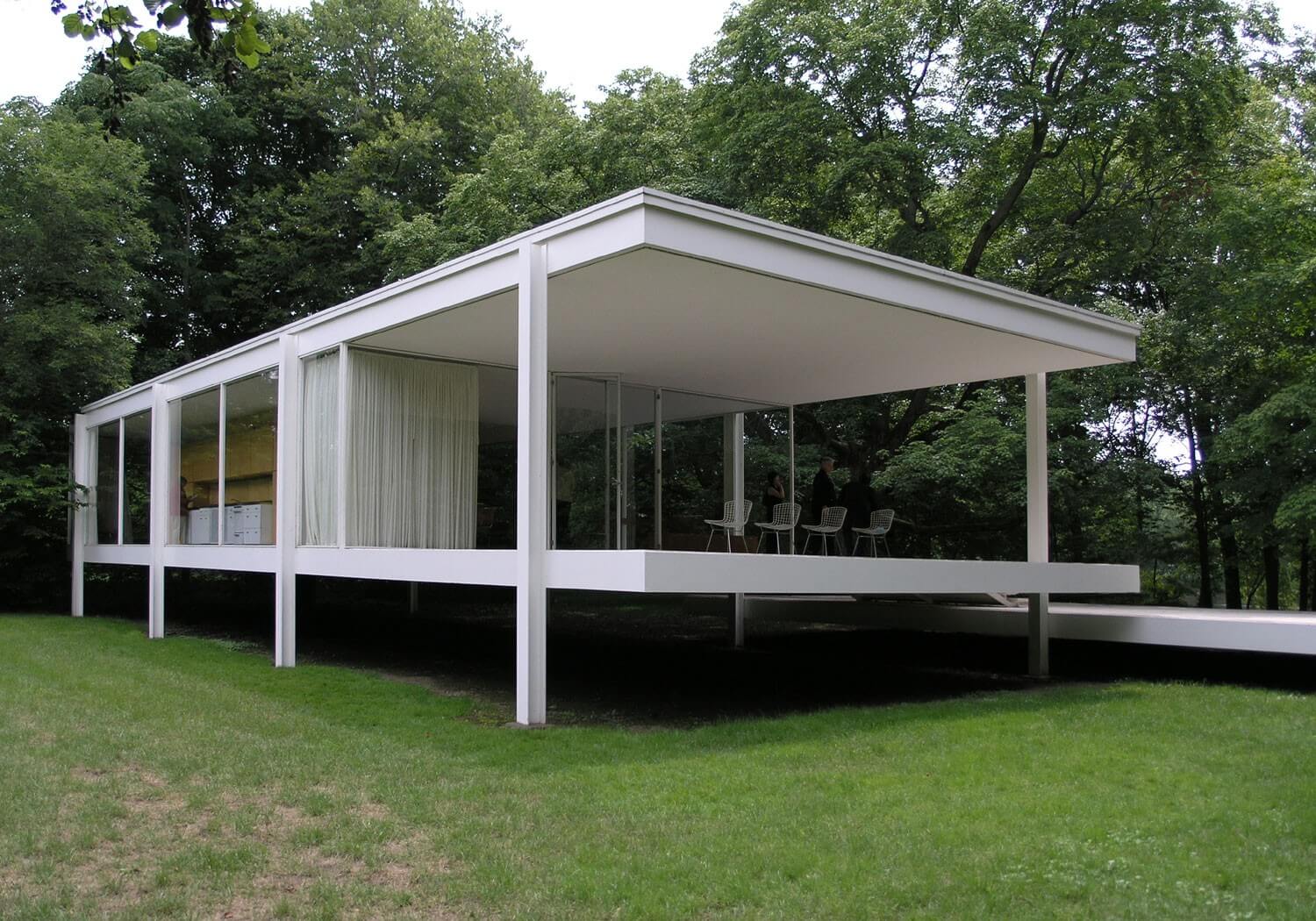 Source : s3.amazonaws.com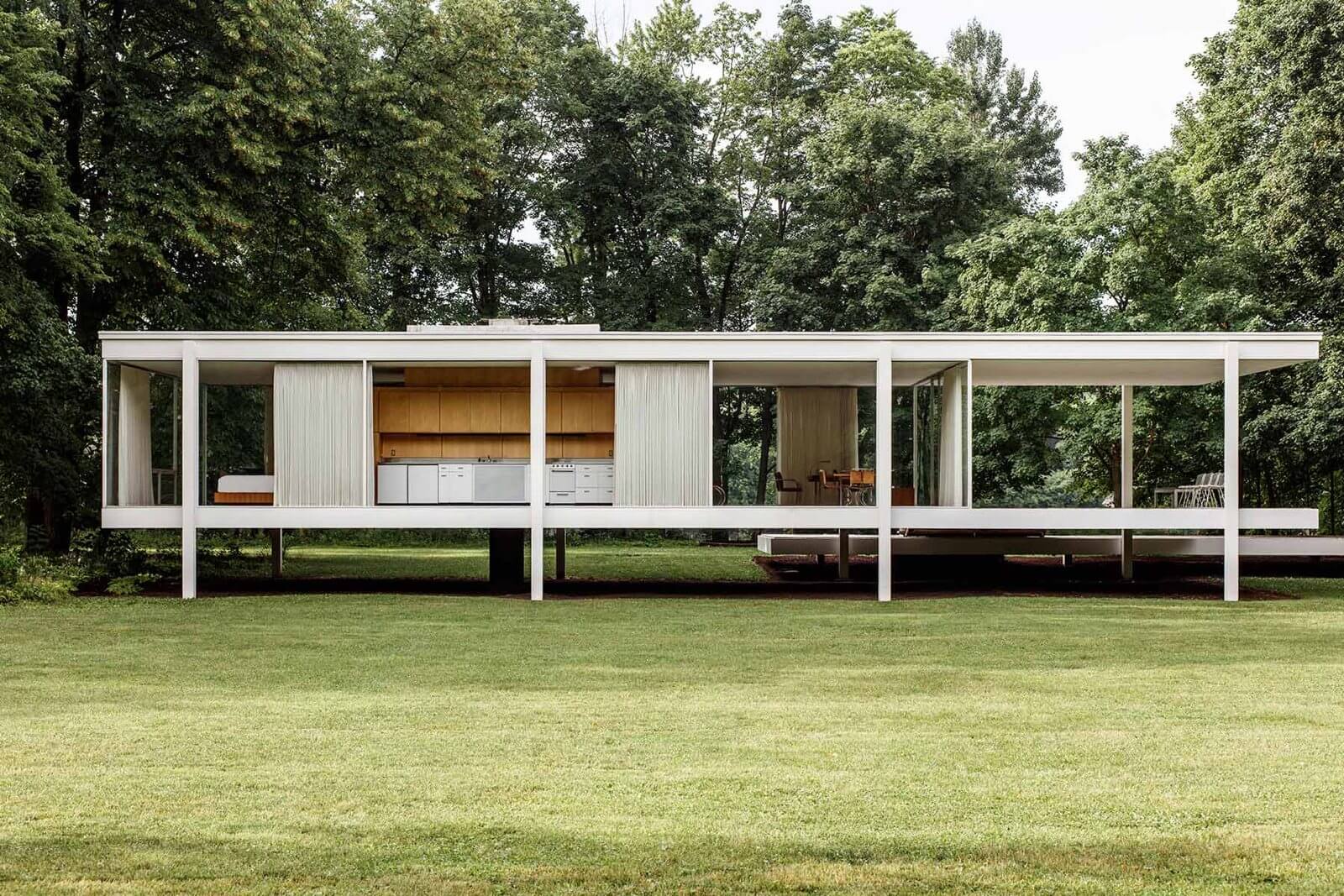 Source : upinteriors.com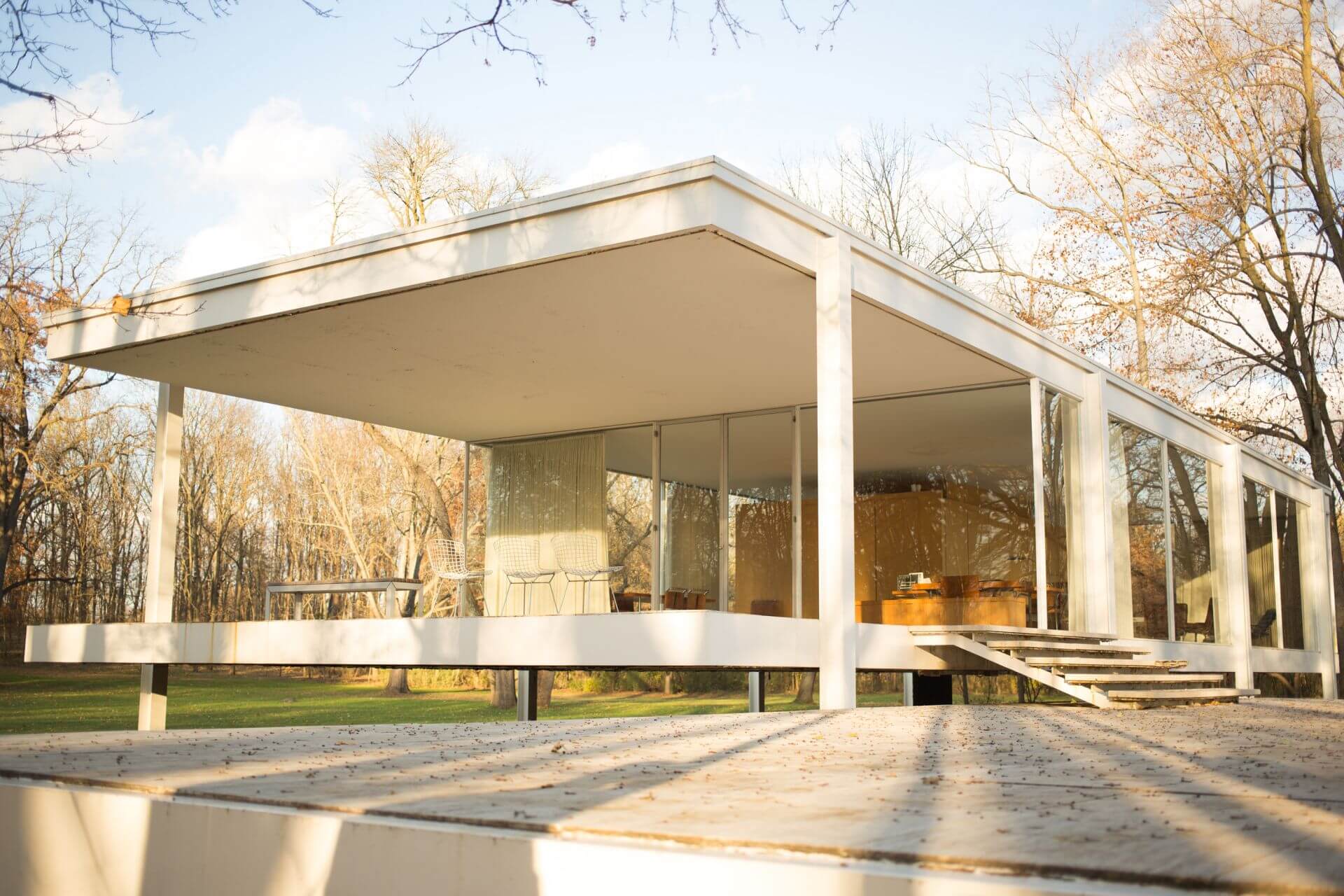 Source : cdn.modlar.com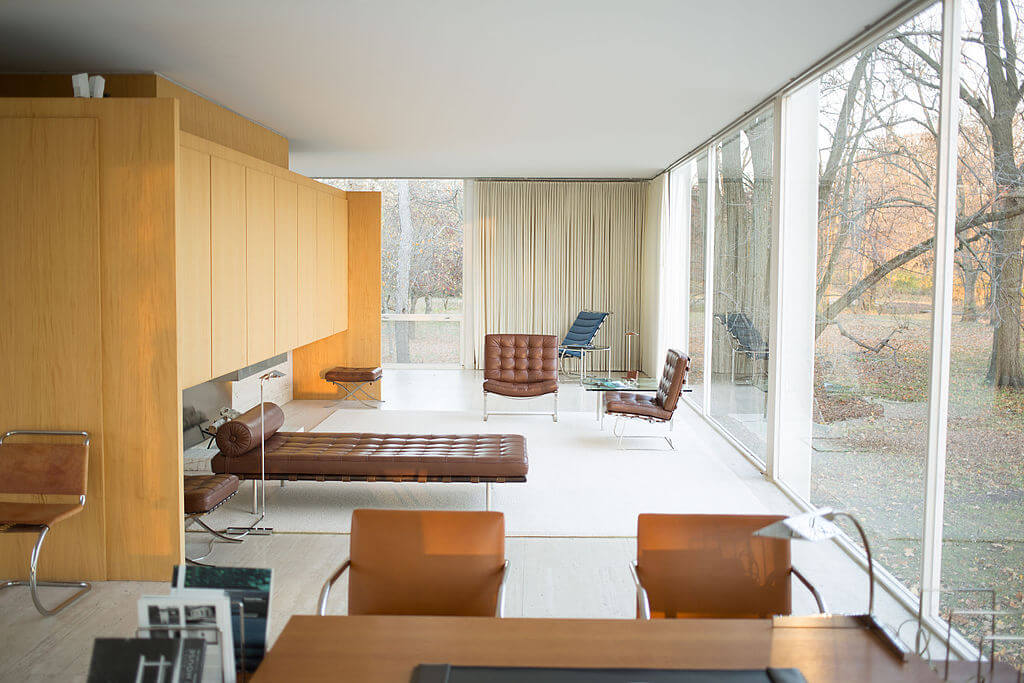 Source : cdn.archpaper.com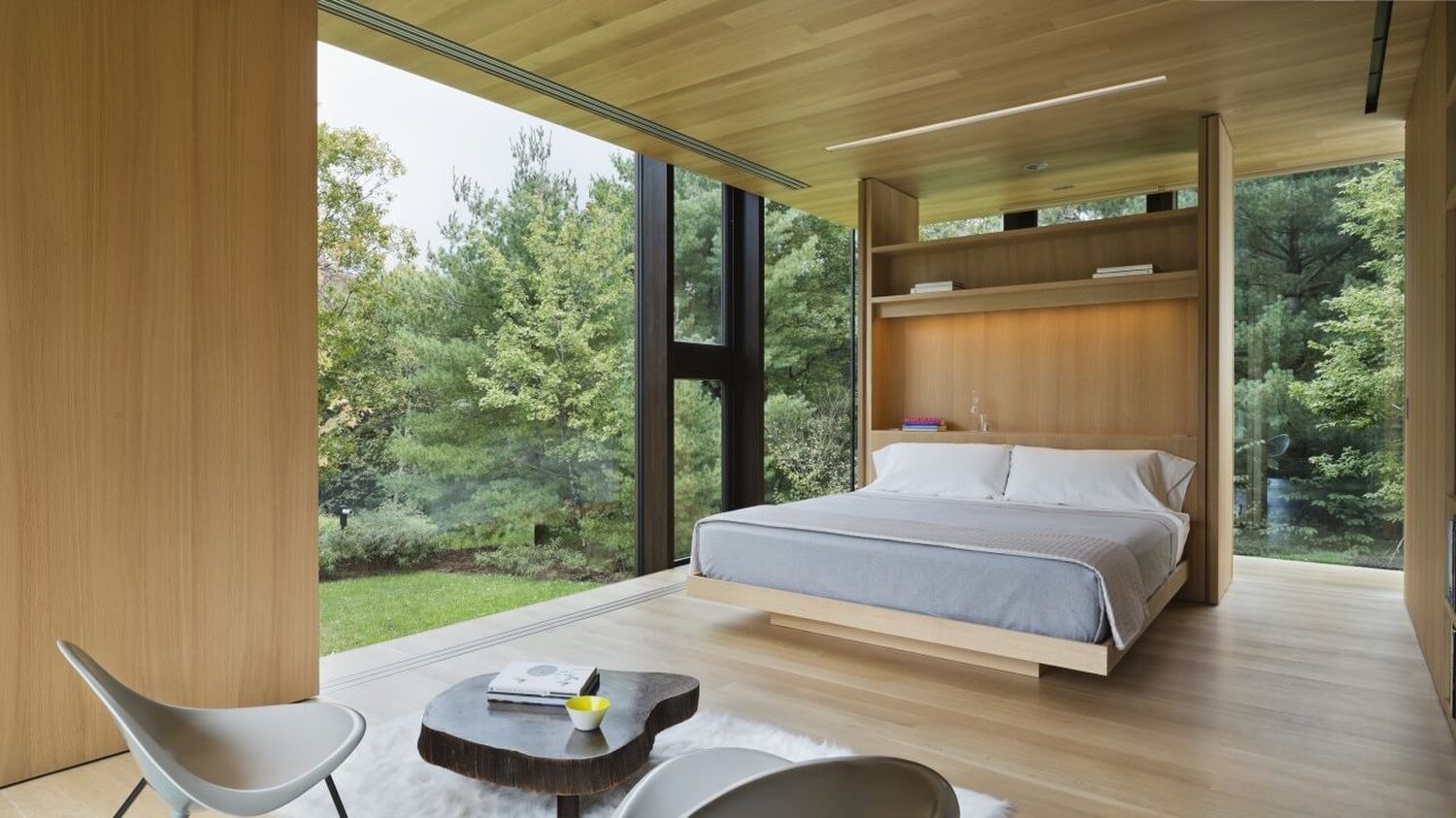 Source : delightfull.eu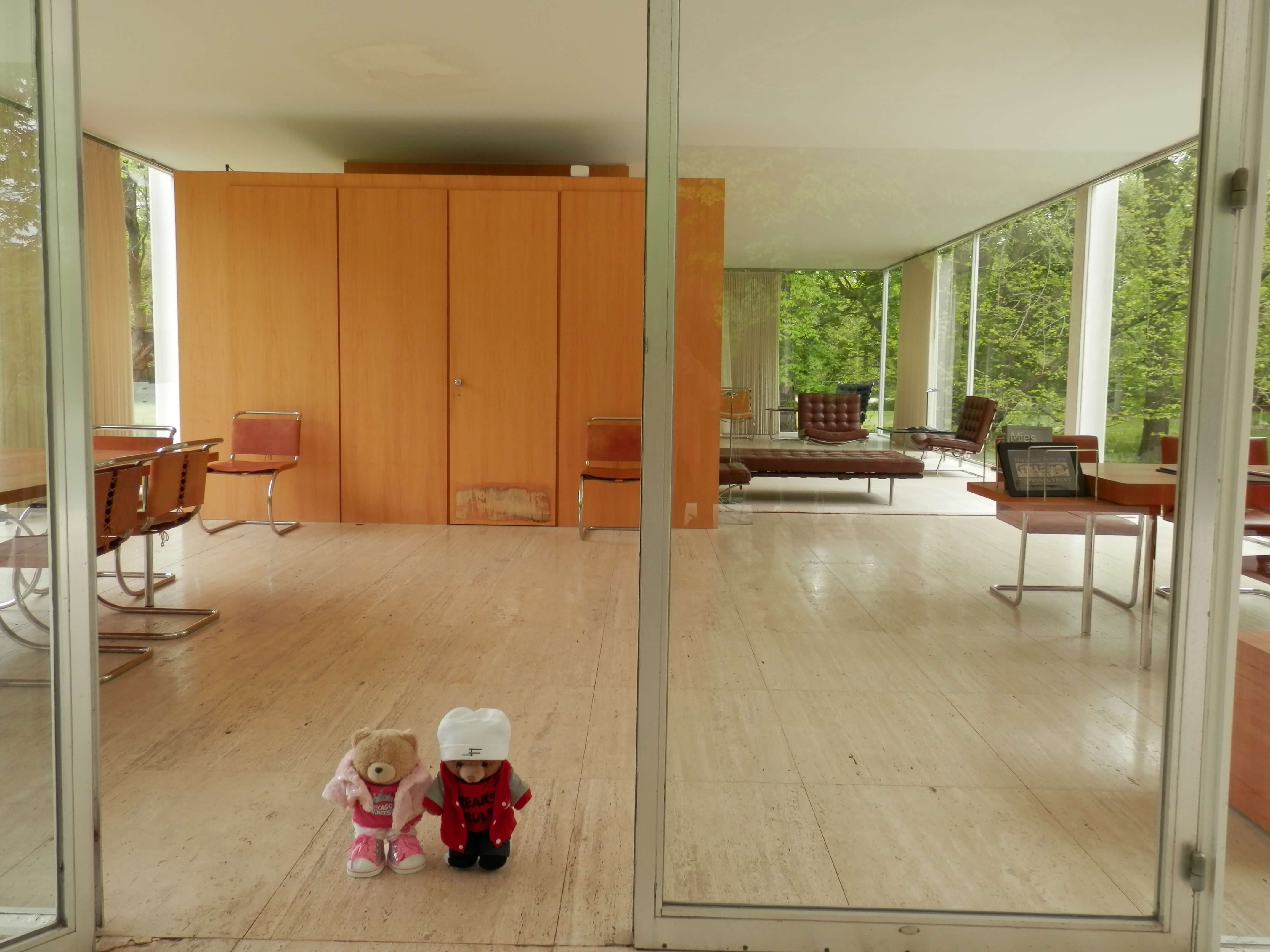 Source : files.wordpress.com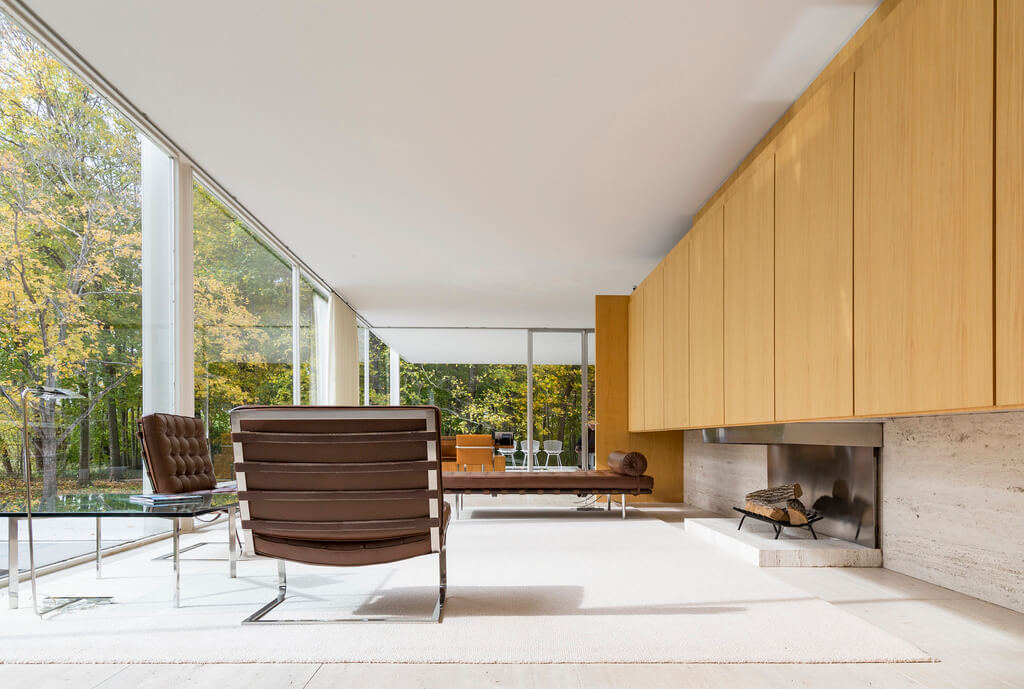 Source : c1.staticflickr.com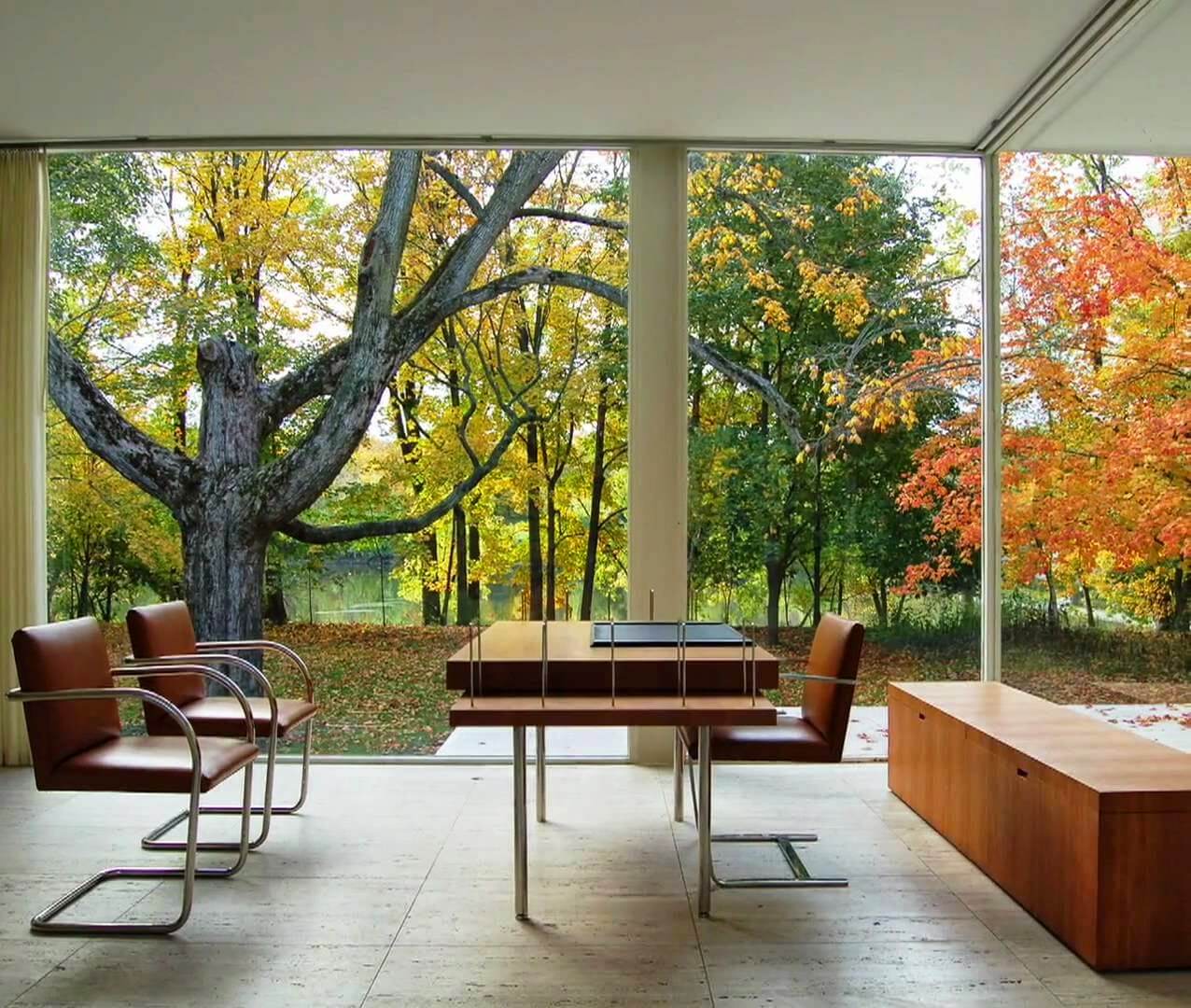 Source : delightfull.eu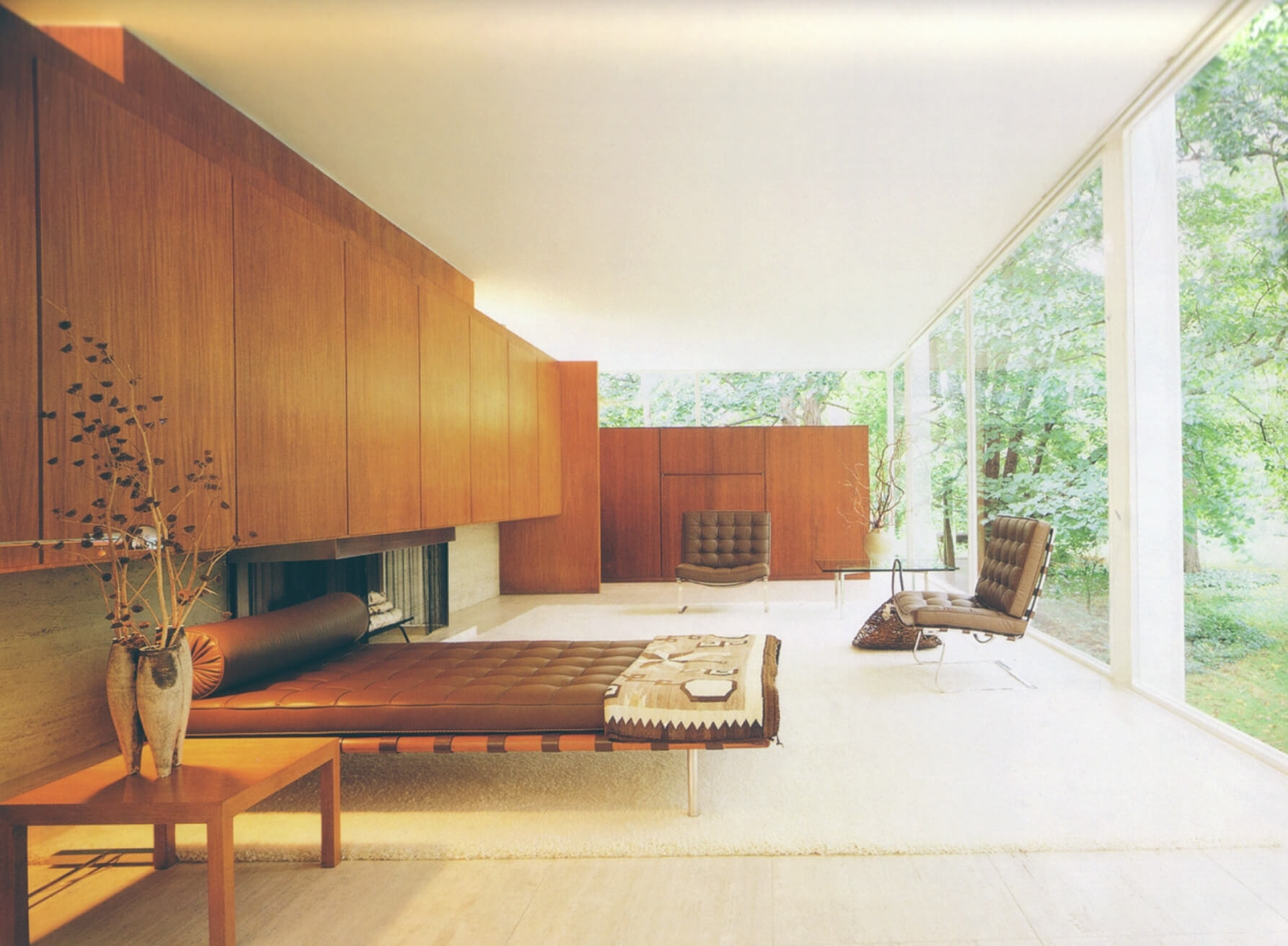 Source : i.imgur.com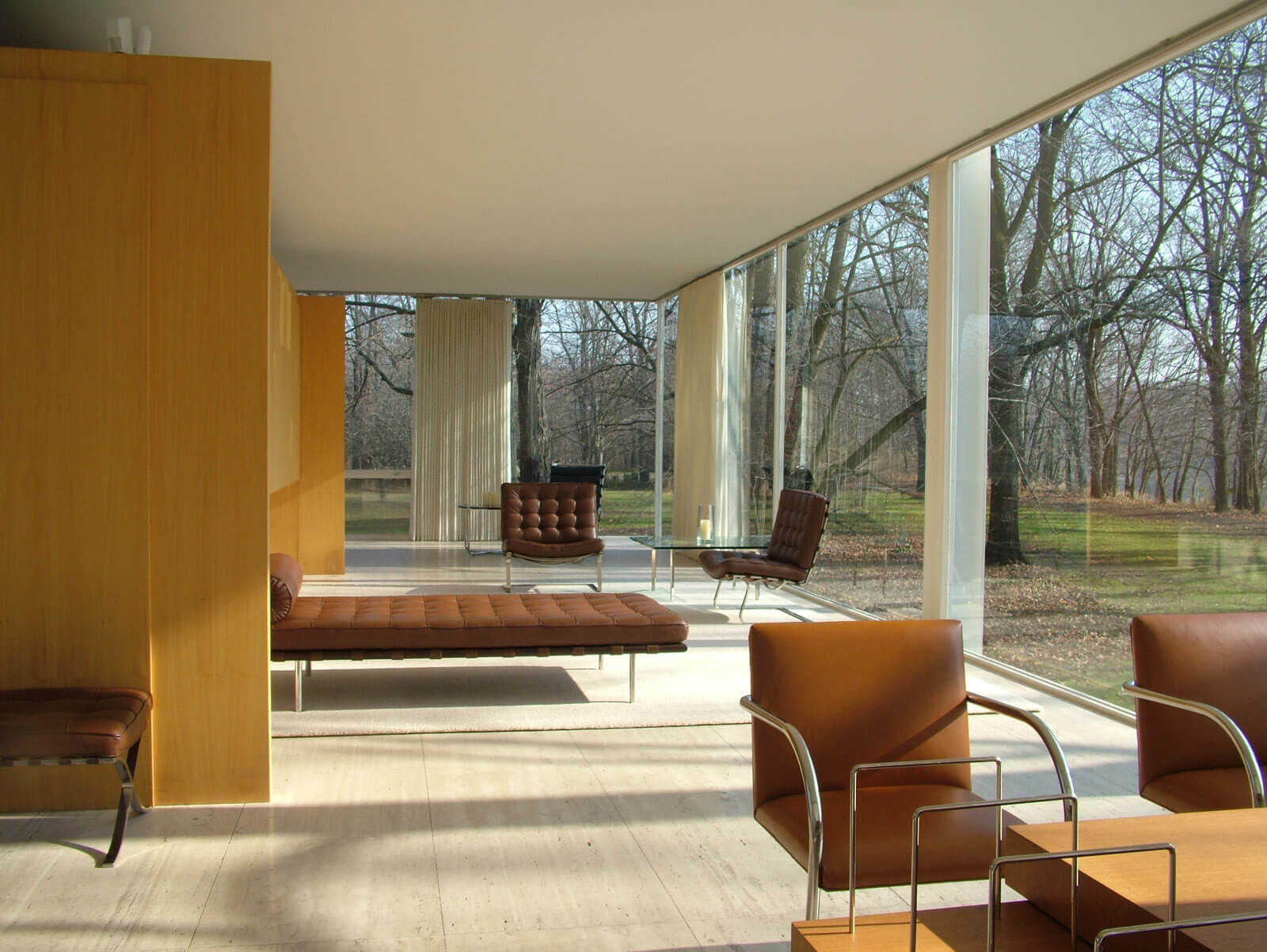 Source : delightfull.eu
Source : i.pinimg.com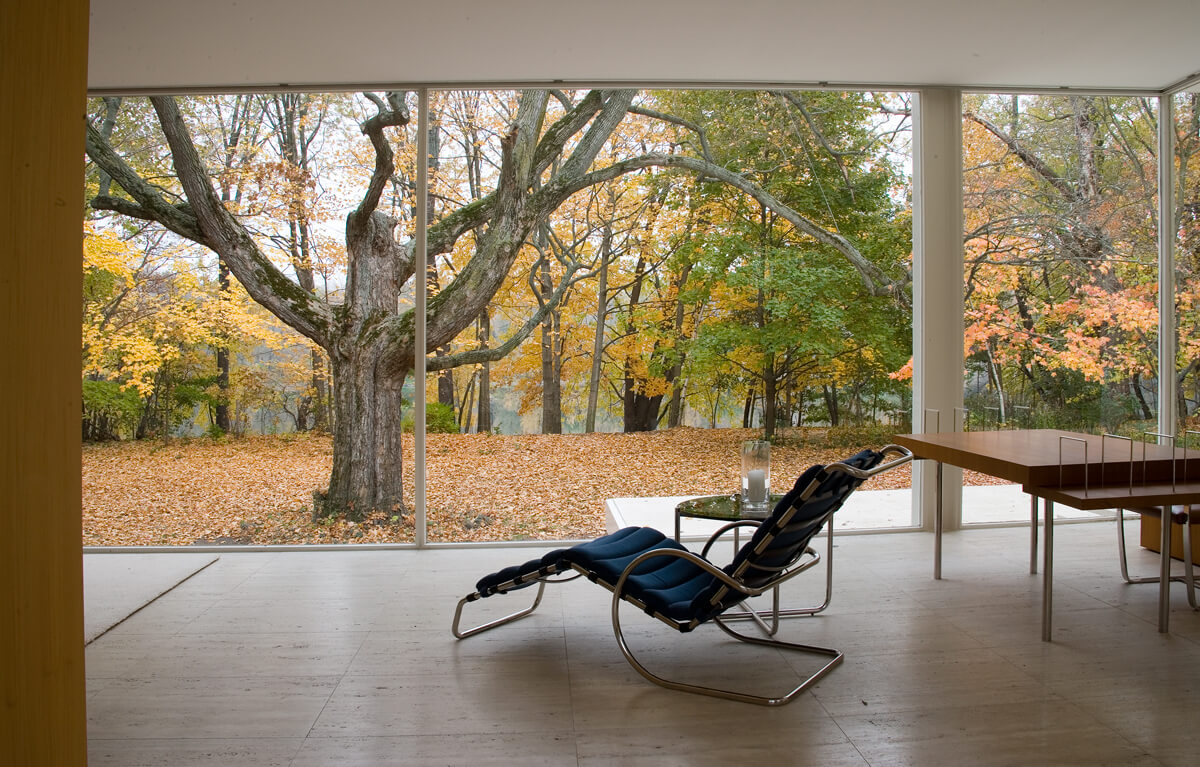 Source : farnsworthhouse.org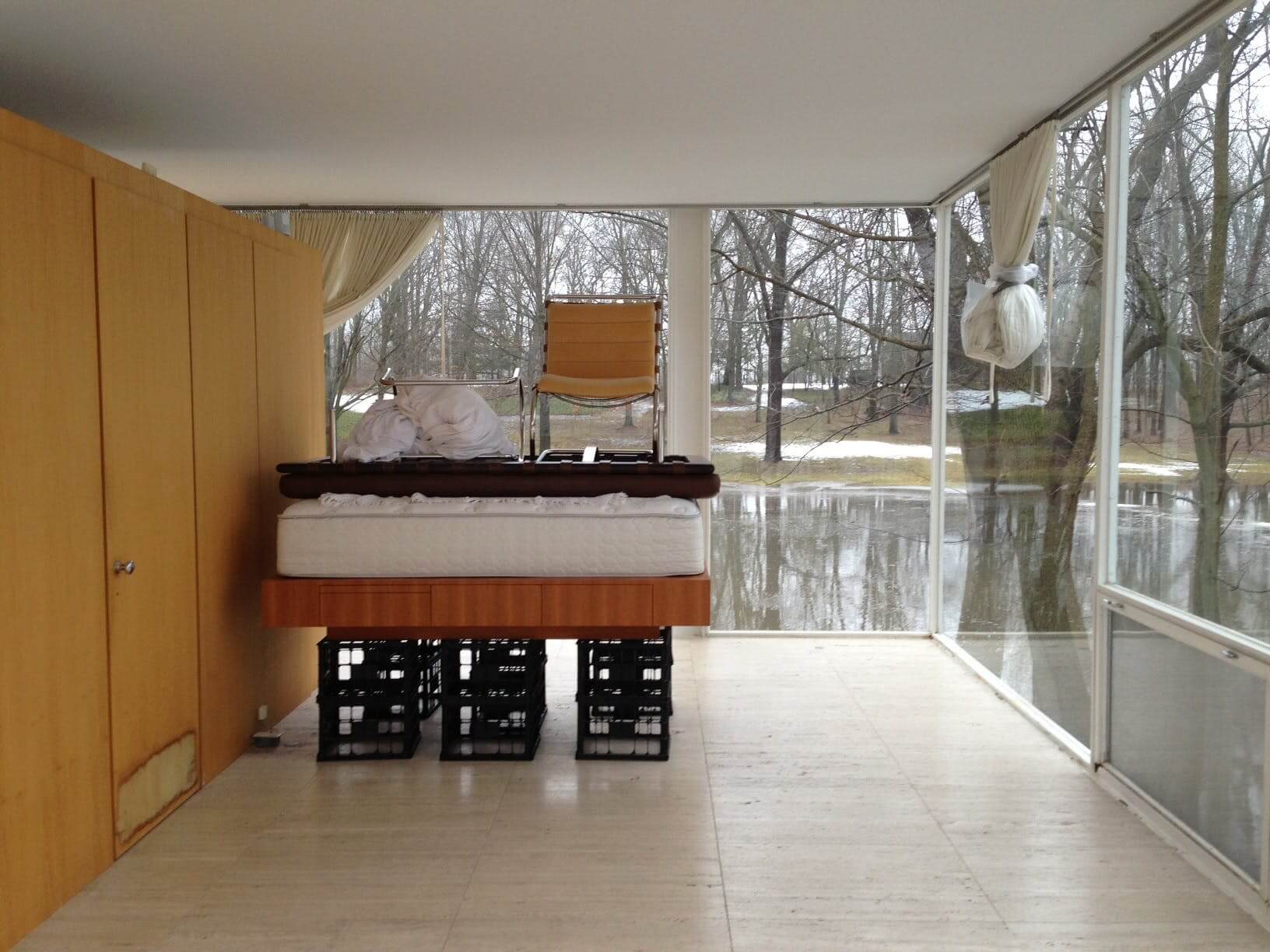 Source : archinect.imgix.net