How To Install Automatic Gate Opener For Your Home
334 views
Freeing ourselves from danger by prioritizing comfort and safety must be considered in any business establishment or private property. A few years ago, gates especially automatic gate openers were only for the rich, but it has greatly changed.
These days they are available in all types and in any given budget. However, the big question is, how is an automatic gate opener installed? Increased Level of Security
Before going through the steps, here are some thoughts that might have to lead you to get an automatic gate opener. (Or if you have not decided on getting one this might help you change your mind.)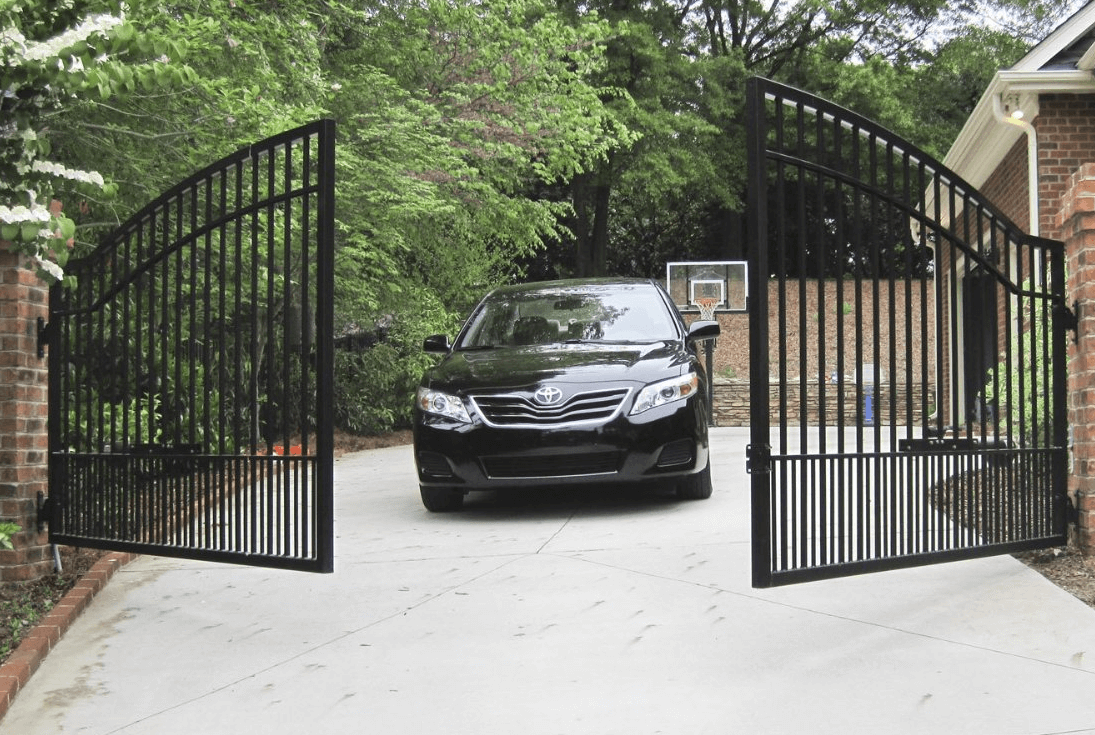 Source : ntxgaragedoors.com
Installing an automatic gate opener made with wrought iron and steel can increase the feeling of security and even comfort. Some gate openers also offer special features such as sensors, circuits, and/or remote controllers that are efficient and can even add to the aesthetic appeal of your establishment.
Not having to go out of your car to open up the garage door by yourself will also be managed by an automatic gate opener, especially on a rainy day! Aside from the convenience it offers, protecting your kids and pets from running on to the streets will possibly put your mind at ease, won't it?
Types of Automatic Gates
Automatic gate openers vary depending on how big your doorway or gate is, or basically just your preferences. Here are examples of common automatic gates used in the market today. Which one is yours?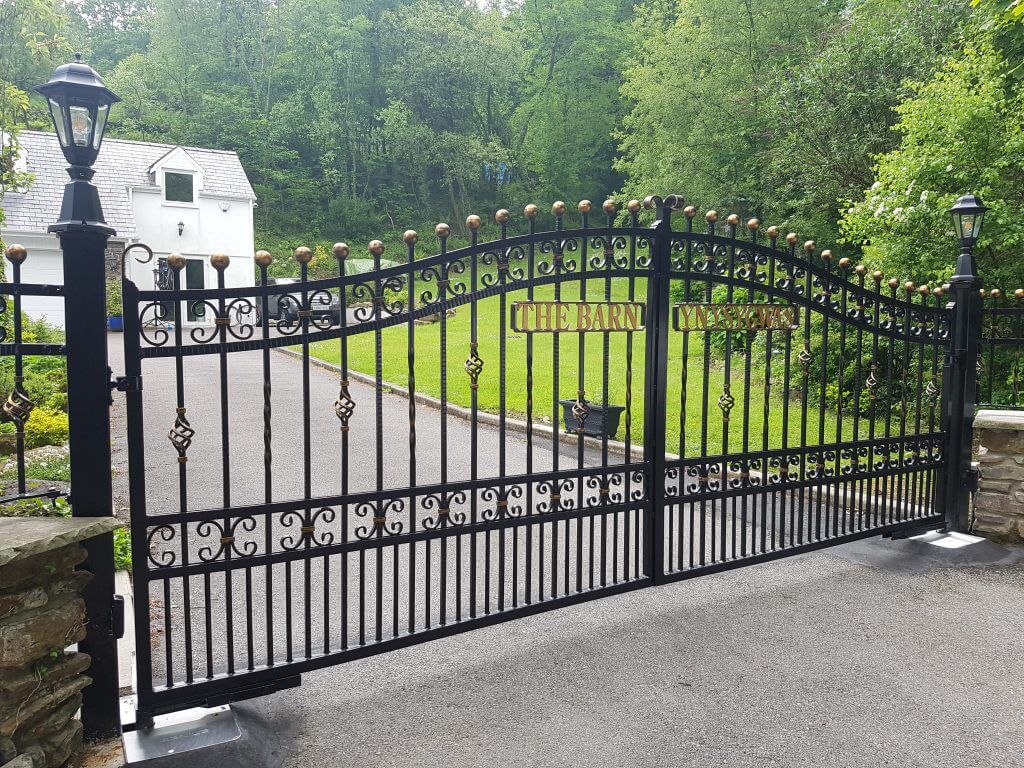 Source : e-gateswales.co.uk
Slide/rolling gate (mostly use rollers)

Slide gates that do not use rollers (usually known as cantilever gate)

Swing gates

Lift gates (that must be moved up or down)

2 gate panels (that are hinged together and must be folded back or forth to open)

Vertical barrier arm gates (mostly seen in parking lots for vehicles)
Steps to Installing an Automatic Gate Opener
So, there are different types of automatic gates that feature varied access controls but worry not! Steps to operating and installing automatic gate openers are universal.
Here are some easy steps to installing an automatic gate opener: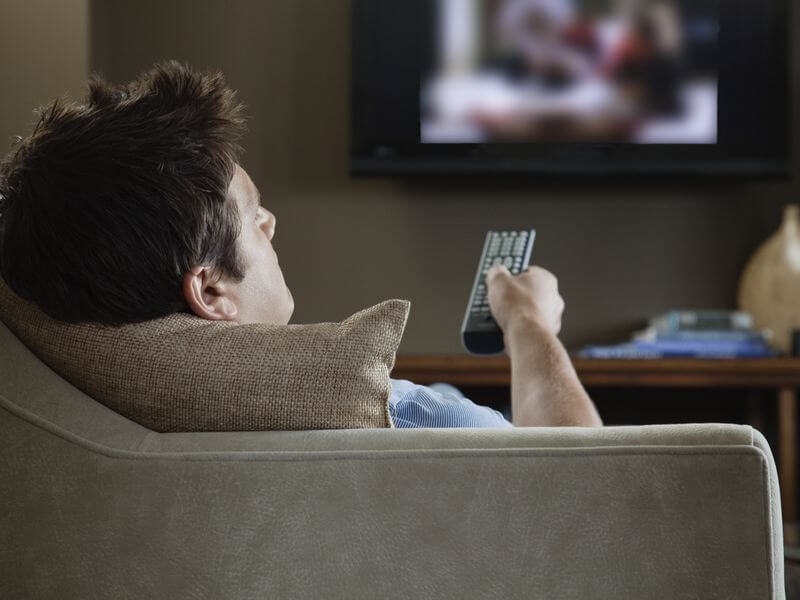 Source : thumbs-prod.si-cdn.com
01.Before you begin installing, check and read the instruction manual and Installation DVD fully to prevent improper installation. Verify that the gate opener you have suits your gate's type.
02. Make sure the gate is ready for installation. Do not attach the wheels to the gate yet. Replace or repair damaged hardware and the gate's hinges must swing freely.

03. Consider where the gate should be positioned? It must preferably be placed in the center line of the gate, therefore, preventing too much twisting and flexing.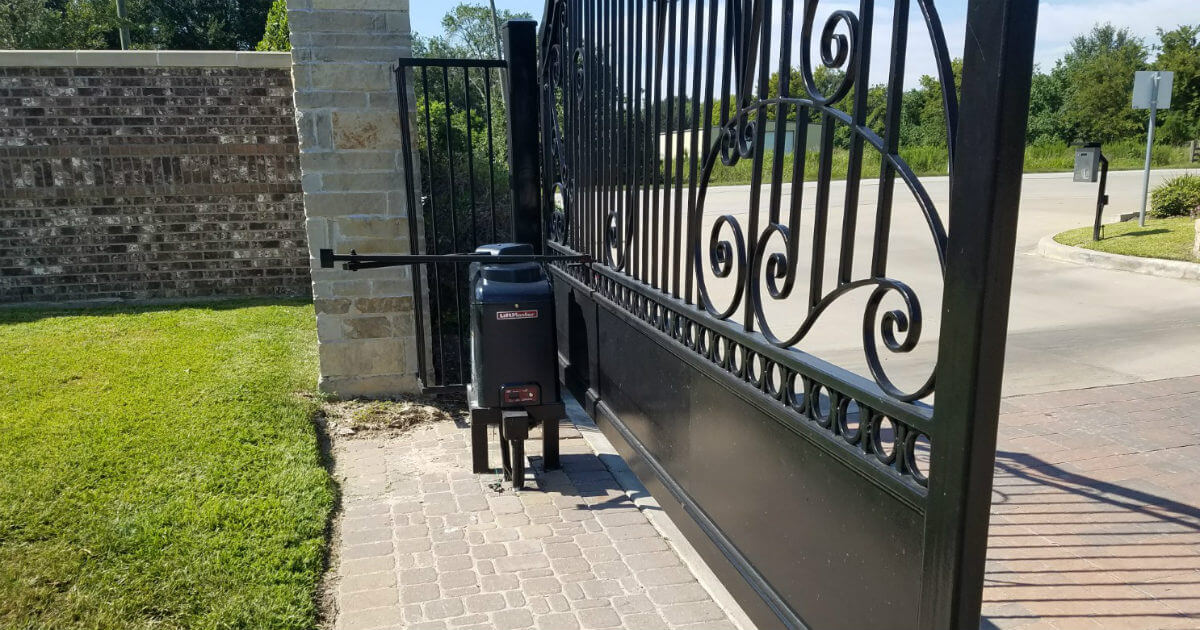 Source : houstongaragedoorandgate.com
04. Set the clearance between the gate and the gate opener by installing the post bracket assembly. After assembling the post bracket assembly, connect it to the rear part of the gate opener then the front part. Make sure that the opener is completely level by adjusting the gate bracket and the post bracket assembly. 

Lastly using the C-clamps hold the opener level to keep the gate bracket and the post bracket assembly in position.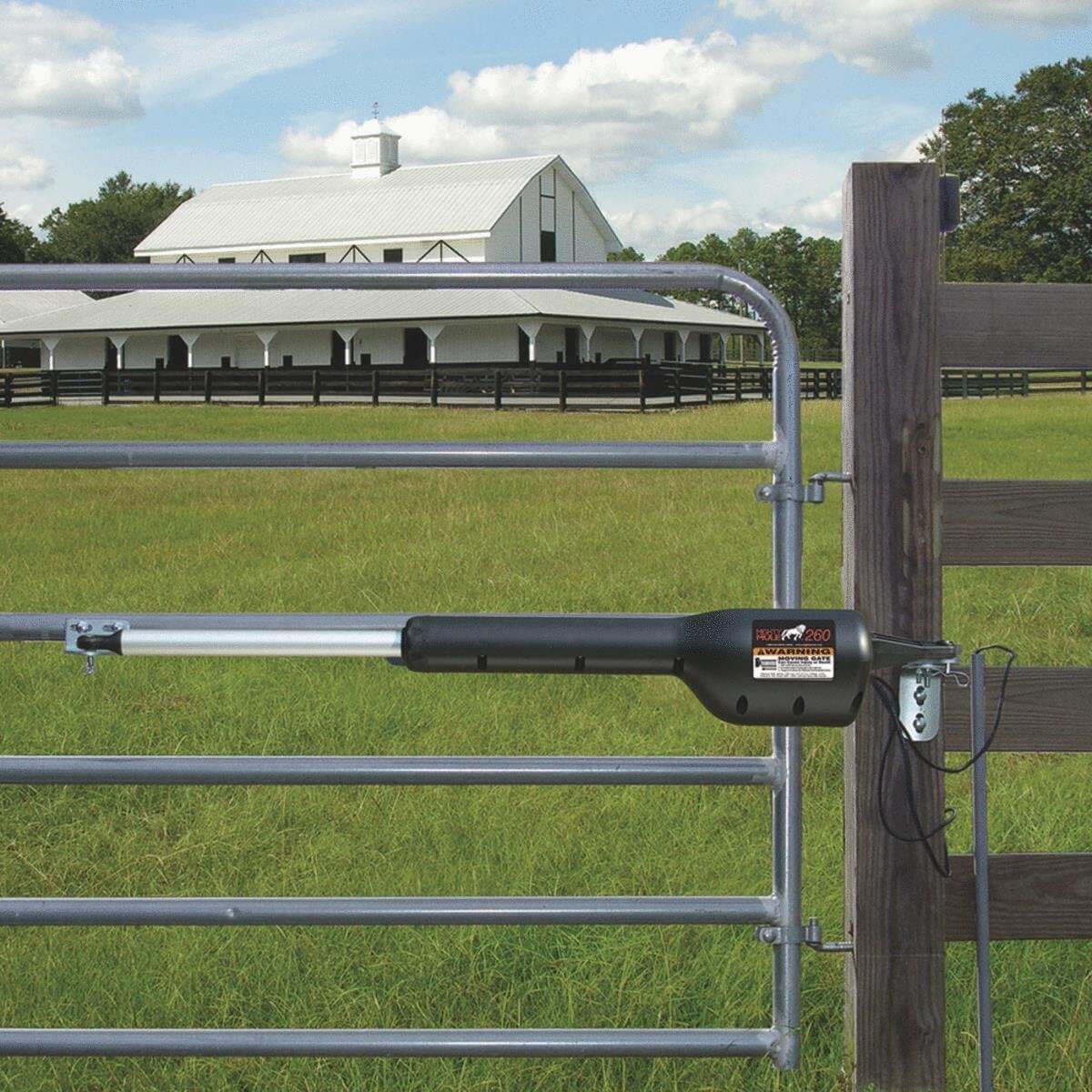 Source : weblinc.netdna-ssl.com
05. Connect the opener arm to the held gate bracket and post bracket assembly. Adjust as needed.

06. Stabilize the gate by installing the closed position stop plate. Take the opener off from the gate and put the gate in a closed position then conjoin the stop plate to the end of the gate frame. Adjust until the closed position stop plate and the gate post are touching. Tighten.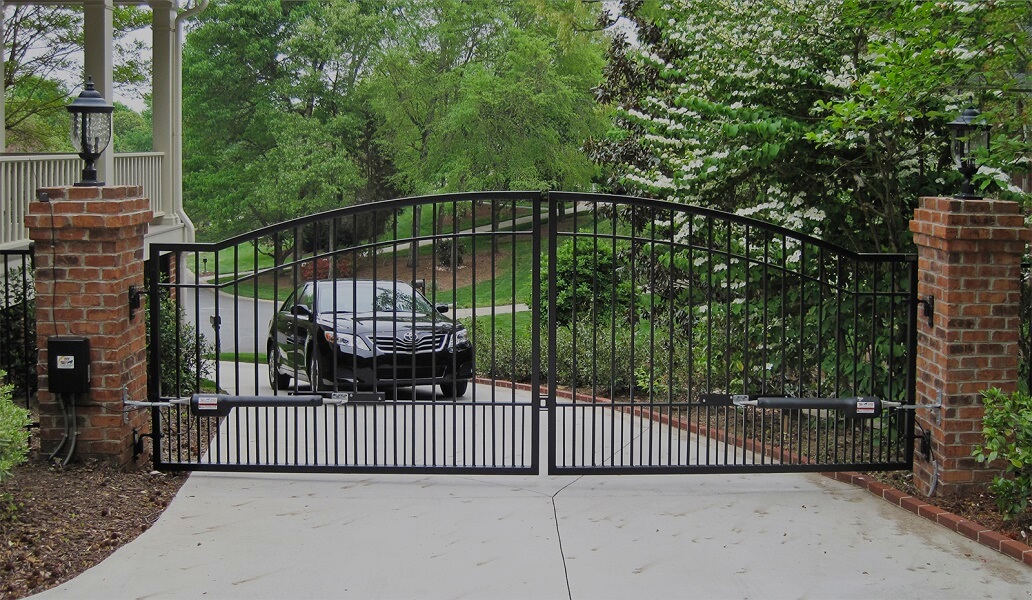 Source : garagedooropener.best
Re-attach the opener arm to the gate bracket after moving the gate to an open position.
07. Handle the battery wires, power cable, transformer, and batteries and connect electronics.
08. Set up the controls. Set the limit on how the gate remains open before it closes and adjusts according to your preference. 
Personalize your settings and follow instruction manual to learn how to do it. Finally, install the warning signs at each side of the gate. 
Final Thoughts
Traditionally and even presently, premises can be secured by installing a barrier from the outside by means of gates or fences. If you have decided to do smart home automation by installing an automatic gate opener by yourself, worry no more!
Just follow the steps above to get that contraption up and running! On your free time, a few hours of labor and a wee bit of sacrifice will be a great means to enhance your family or business's safety and security.