All You Need To Know About The Montauk House
194 views
Montauk house is said to be one of the beautiful construction done by Desai Chia architecture and it is specially built for a small family for residential purposes. This beautiful construction took place at Montauk which is a small city in New York which comes under United States of America. This house has covered a large area of 4,600 square feet which is a large place for a small family and every room is separated from another.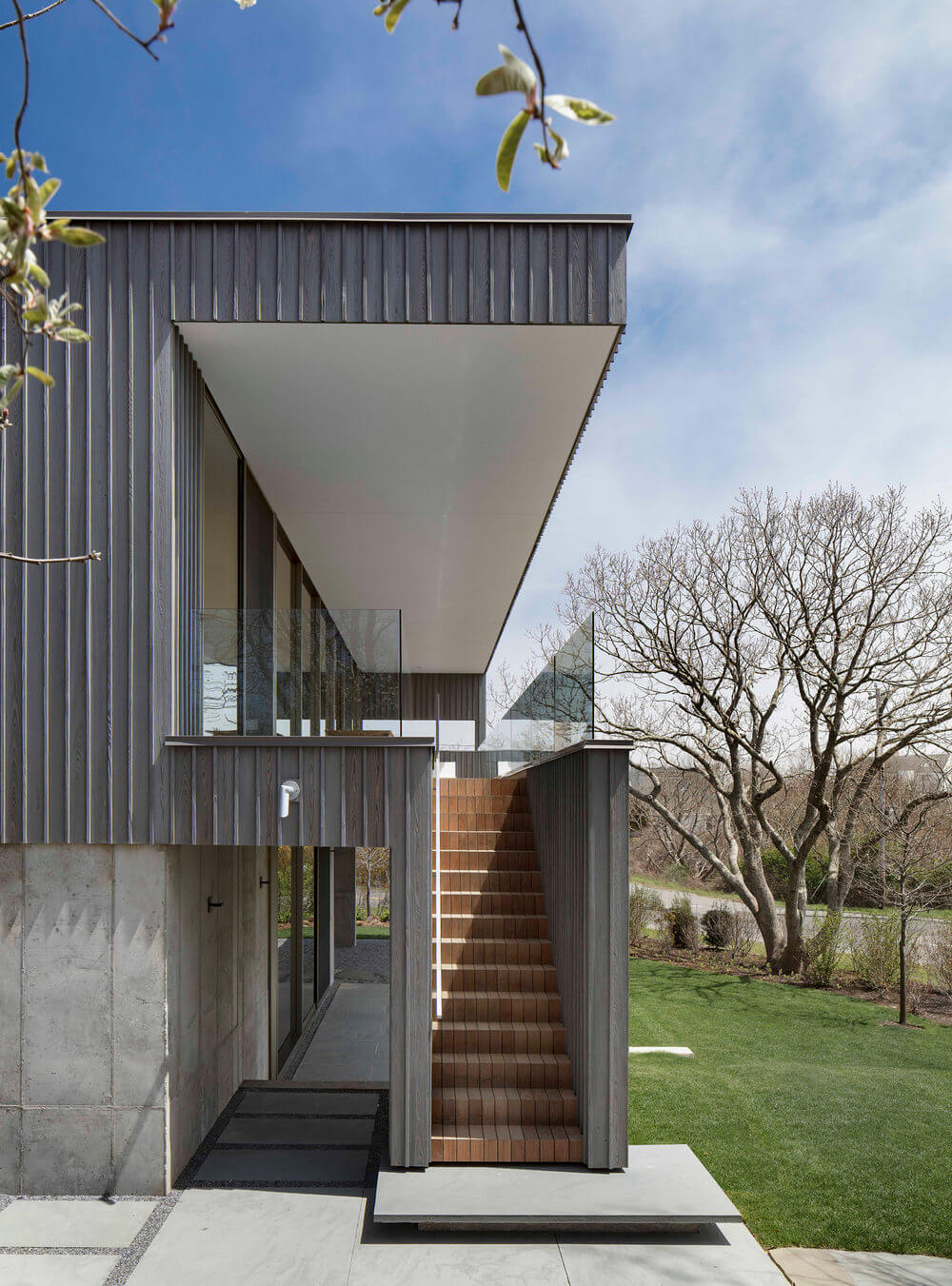 Source : static1.squarespace.com
This is a two story building which has large glass windows all over the house which would let day light enter the room. You can even enjoy gazing the beauty of nature from the large windows without even going out of the home. The outside view of the house is so satisfying to see as there you would be able to see trimmed grass ground all over and there would be tall big tress as well.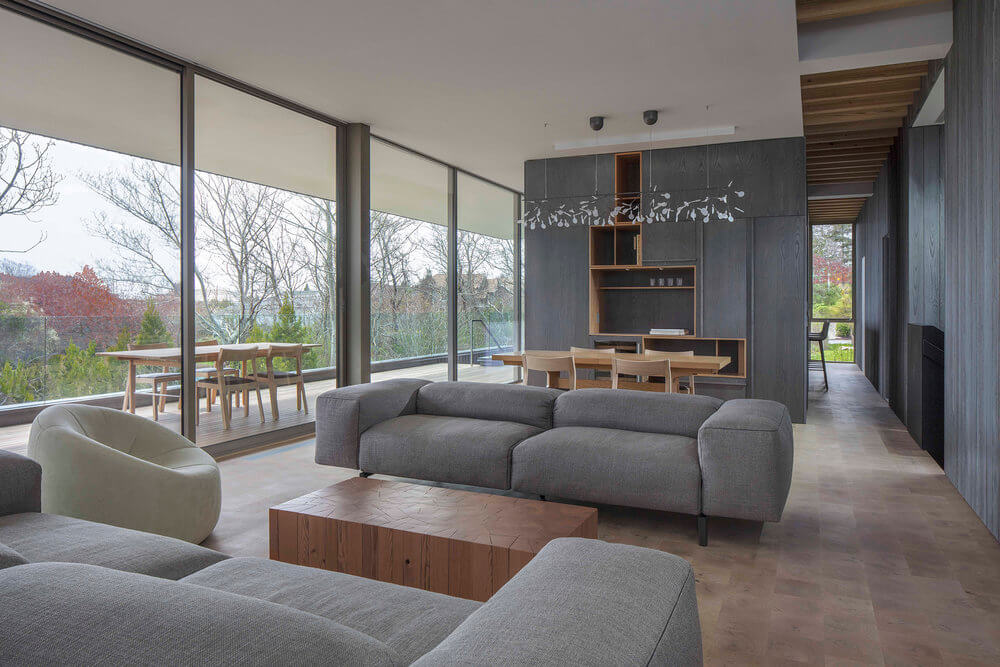 Source : static1.squarespace.com
There you would be able to see balcony outside the room in the floors of the building where there are table as well as chair settings done. There you can enjoy a cup of coffee with your friends as well as with your guests. This can be considered as an outdoor sitting room which is stunning way of being a bit closer to the nature. The balcony is safe for kids as well because it is surrounded with glass barrier from all around.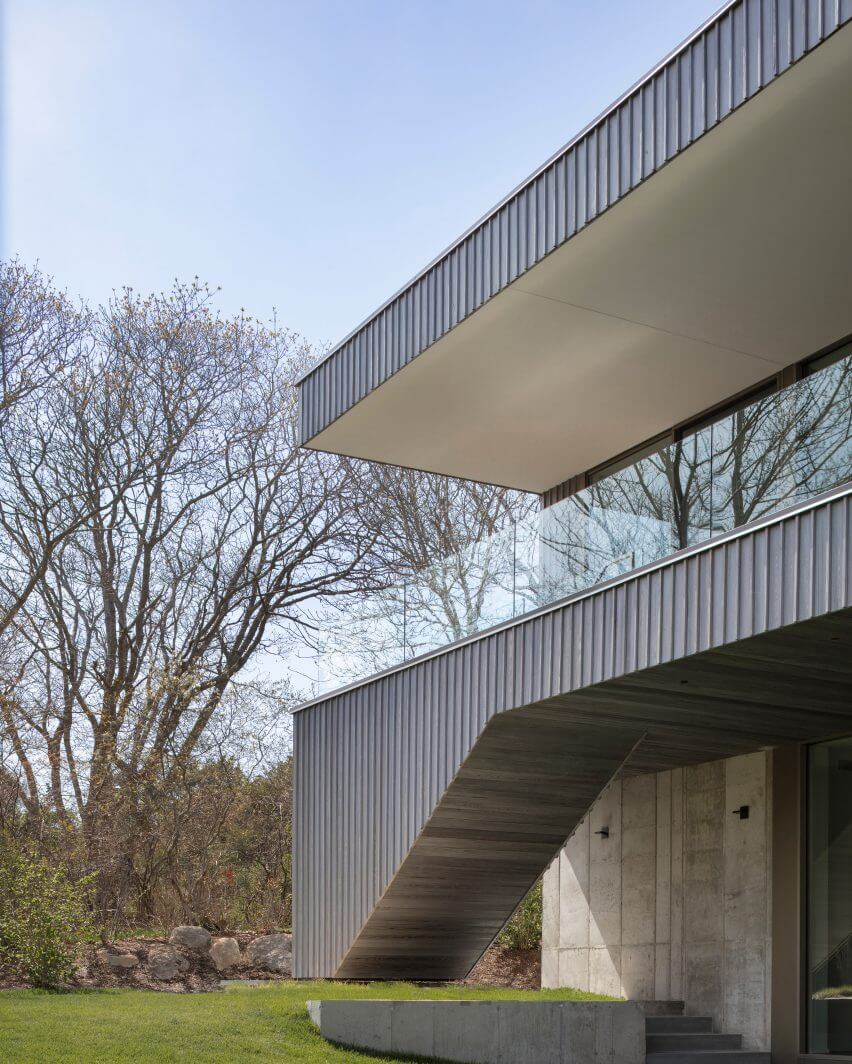 Source : static.dezeen.com
Right after you would enter the house you would be able to see an inside sitting room where sofa settings are there so that you can have quality time gossiping avoiding the harsh weather conditions outside. After that you would be able to see the dinning space in the same floor. Modular kitchen as well as wall drawer makes the house look modern as well as technologically advanced and technology has played a vital role in providing luxurious stay to the residents of the house. You would be able to see a stair case in the outside of the house following which you would be able to reach to the top floor directly. Overall this place is a nice place for a small family and if you want to be a bit close to the nature then Montauk house is for you.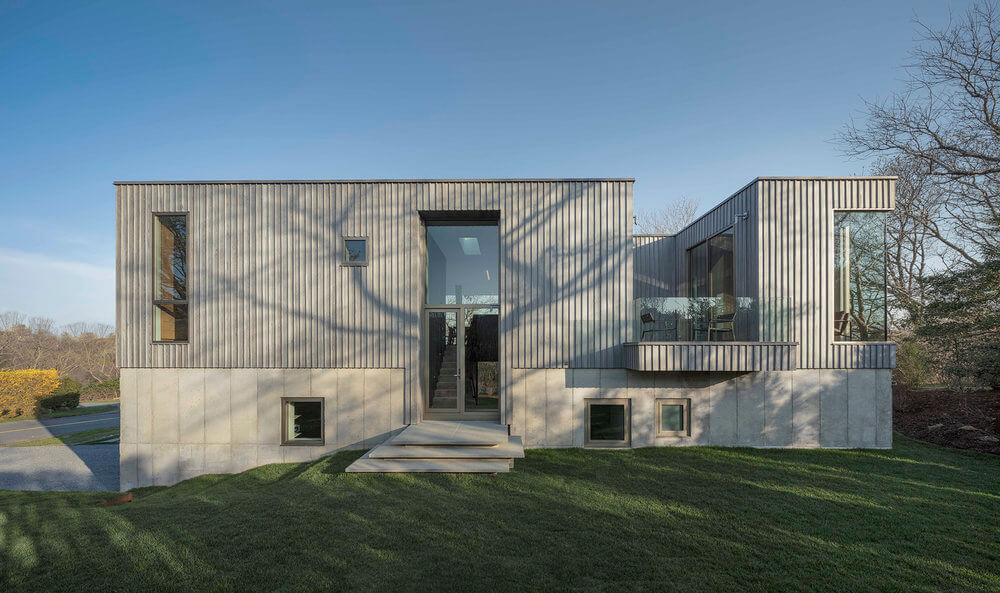 Source : static1.squarespace.com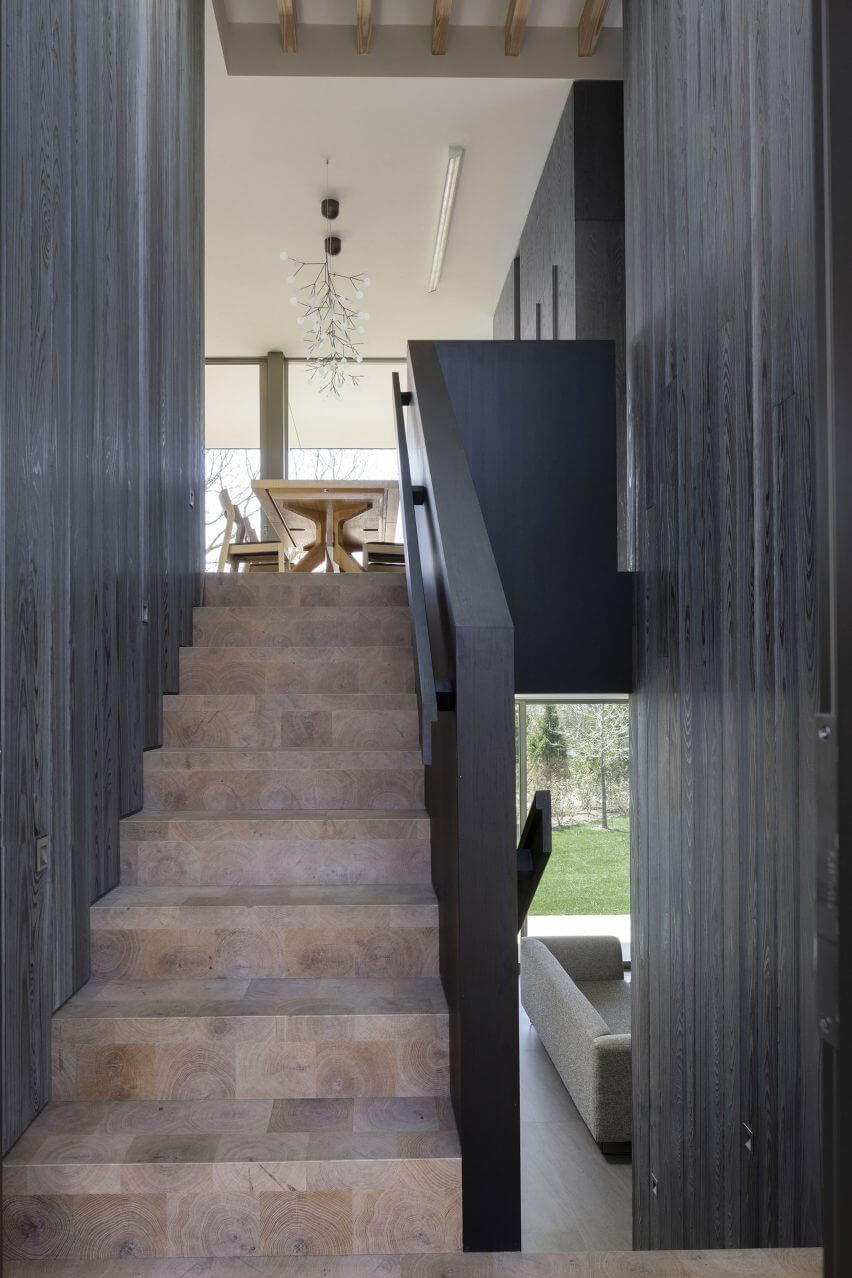 Source : static.dezeen.com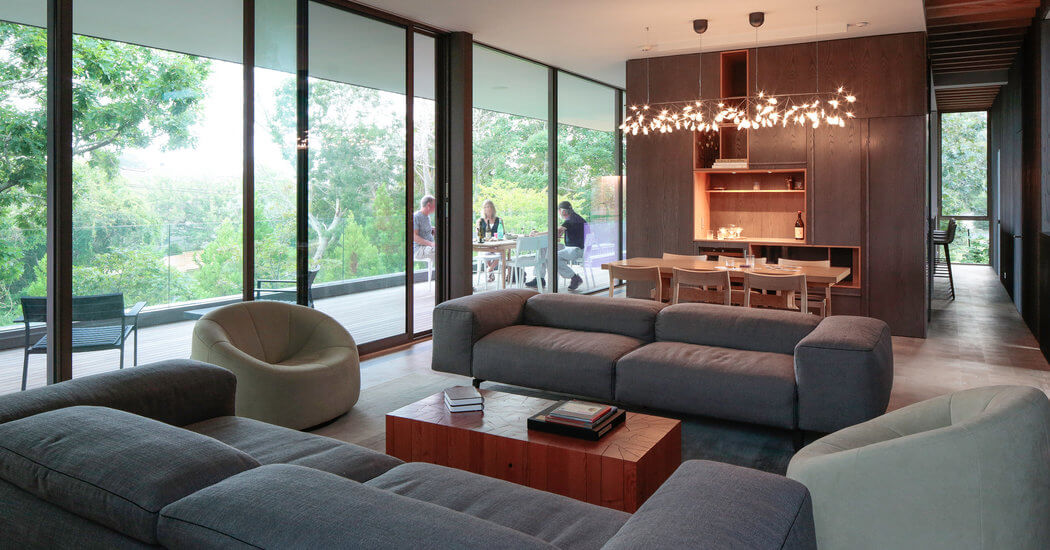 Source : static01.nyt.com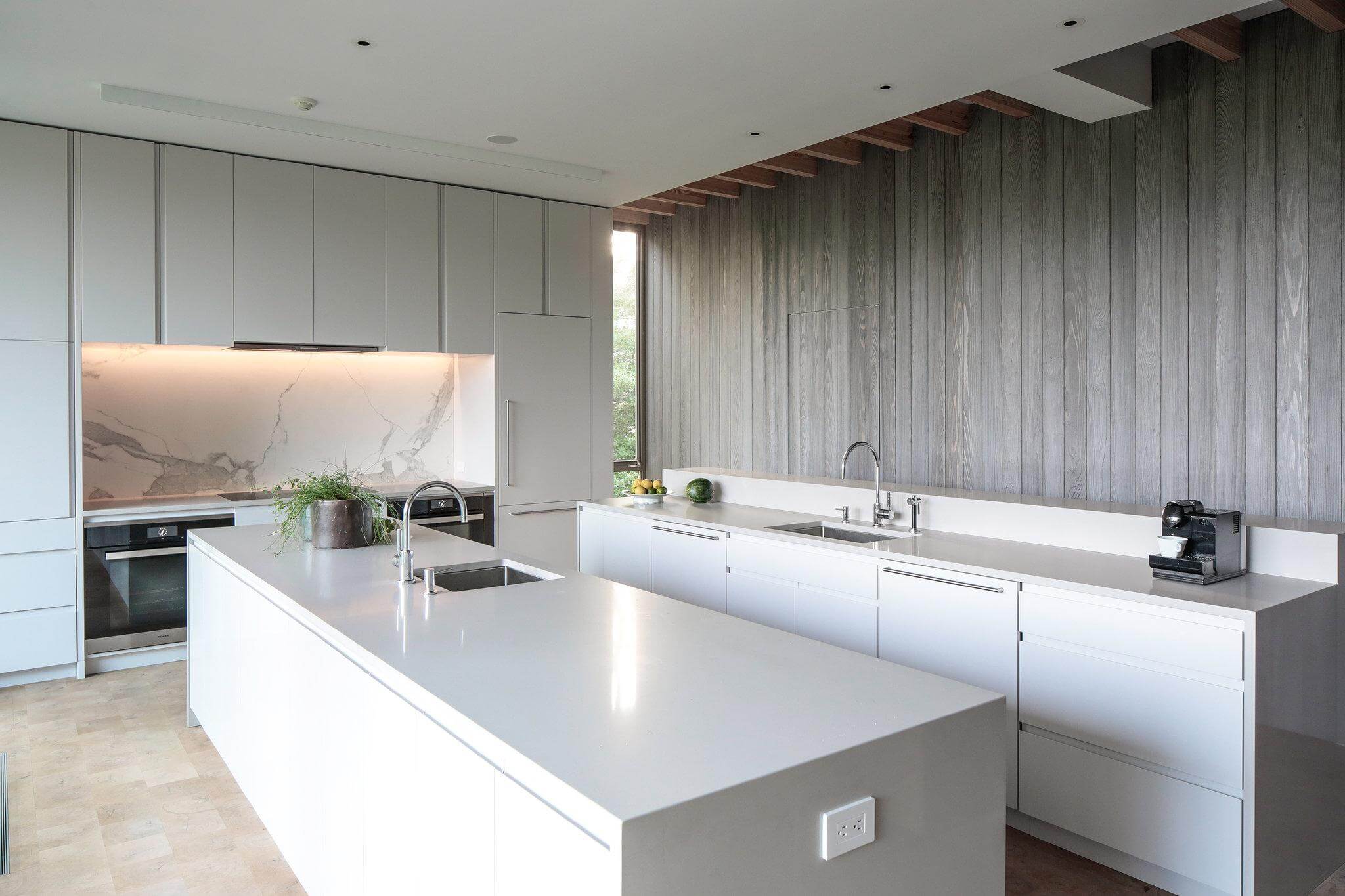 Source : araninc.com
Source : araninc.com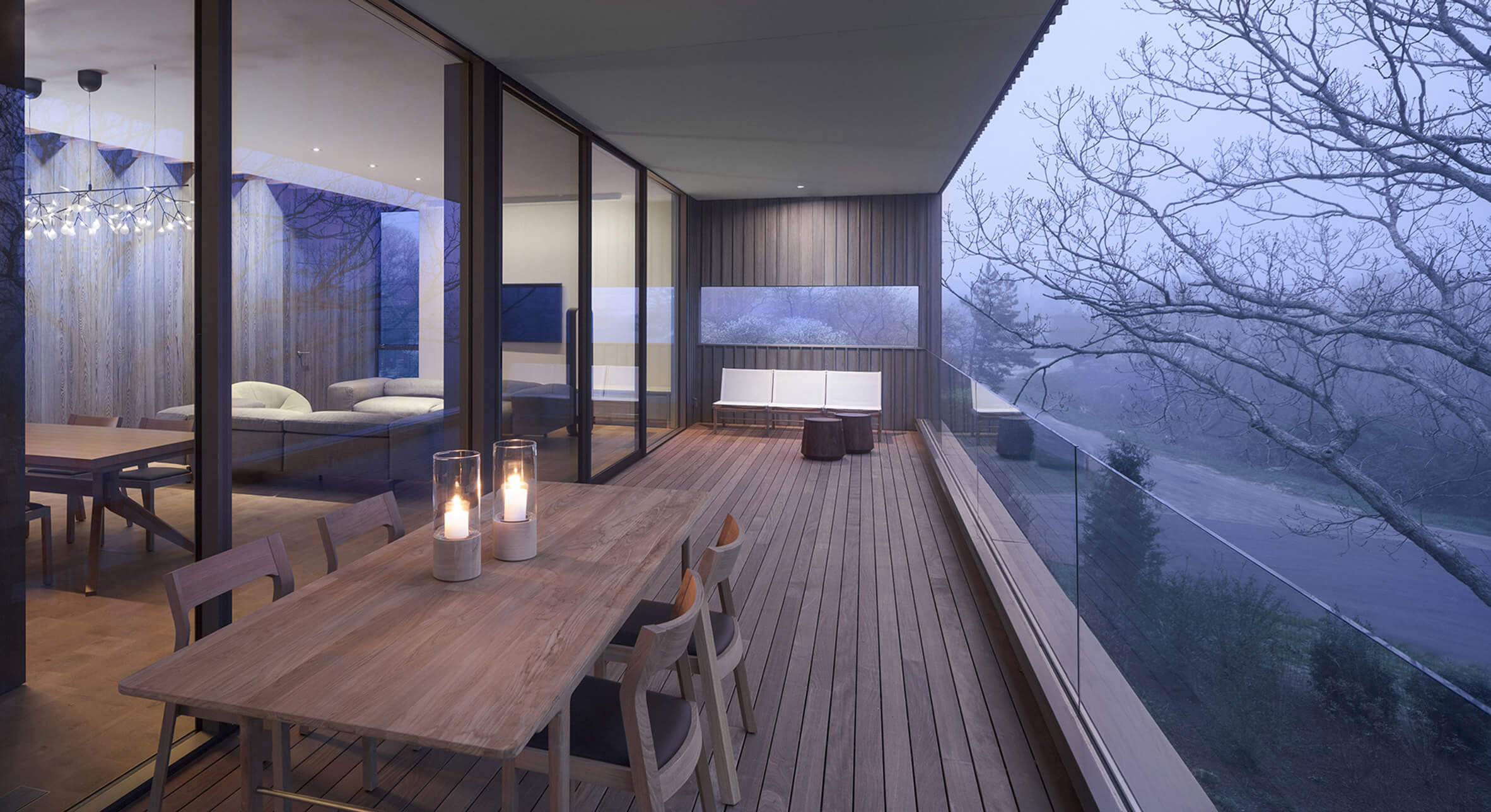 Source : static.dezeen.com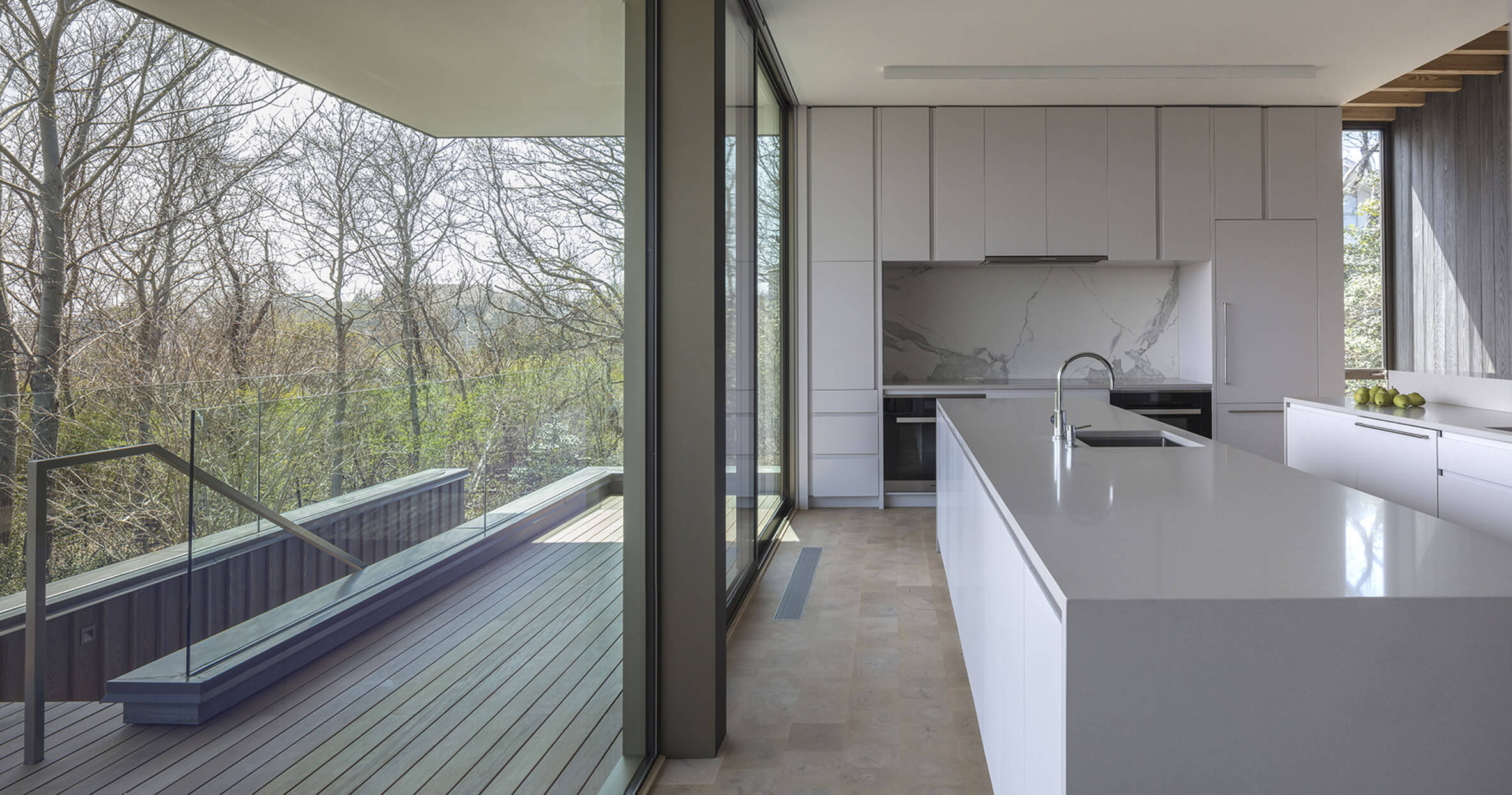 Source : static.dezeen.com