10 DIY Home Improvement Ideas To Make Your Backyard The Talk Of The Neighbourhood
297 views
Home improvements can be exciting and fun, but they don't have to be inside the house to count as a home renovation. When you have a yard, that is part of your home, too, but it is often neglected and ignored.
If you add the right decor and design to it, your backyard can become your favorite place to be when you are at home. In fact, many people are turning to DIY backyard ideas as ways to add flair to their property.
Backyard renovations give you a place to go enjoy the fresh air and decompress from the stresses of the day. When they are done right, they can also be the talk of the neighborhood as people see your hard work and beautiful finishing touches.
Here are ten DIY Backyard design ideas that can give your yard a magical makeover without breaking your bank.
DIY Backyard Home Improvements on a Budget
Deck decor adds just the right touch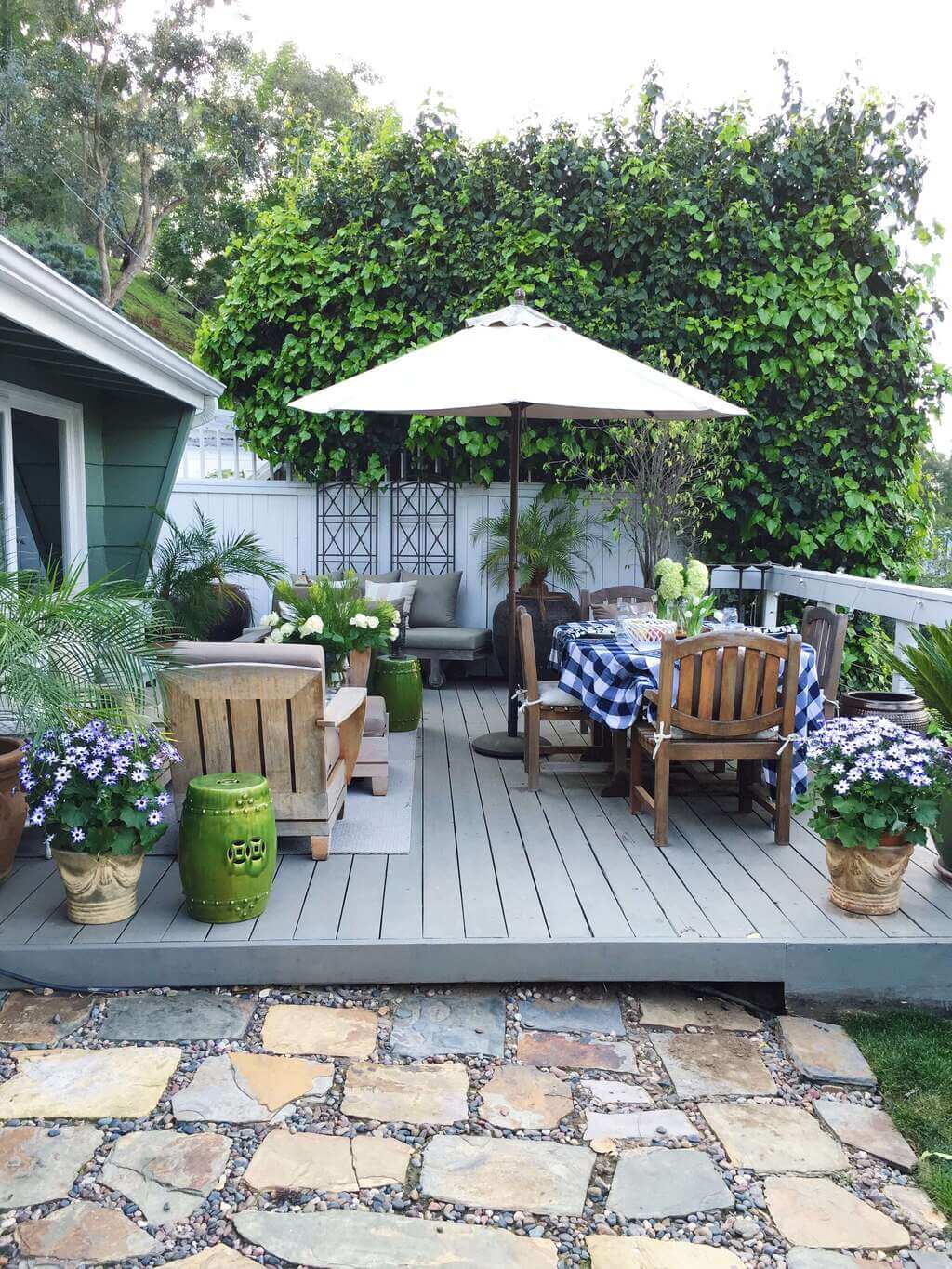 Source : i1.wp.com
If you have an outside deck or patio that you want to add finesse too, an outdoor rug can do the trick. Choose a rug with sturdy, durable material that can stand up to the pressures of the elements, can handle getting wet, and is easily cleaned. Be sure that rug has a design you enjoy and some color to make your deck stand out from the furniture it's underneath.
Add a pergola to your deck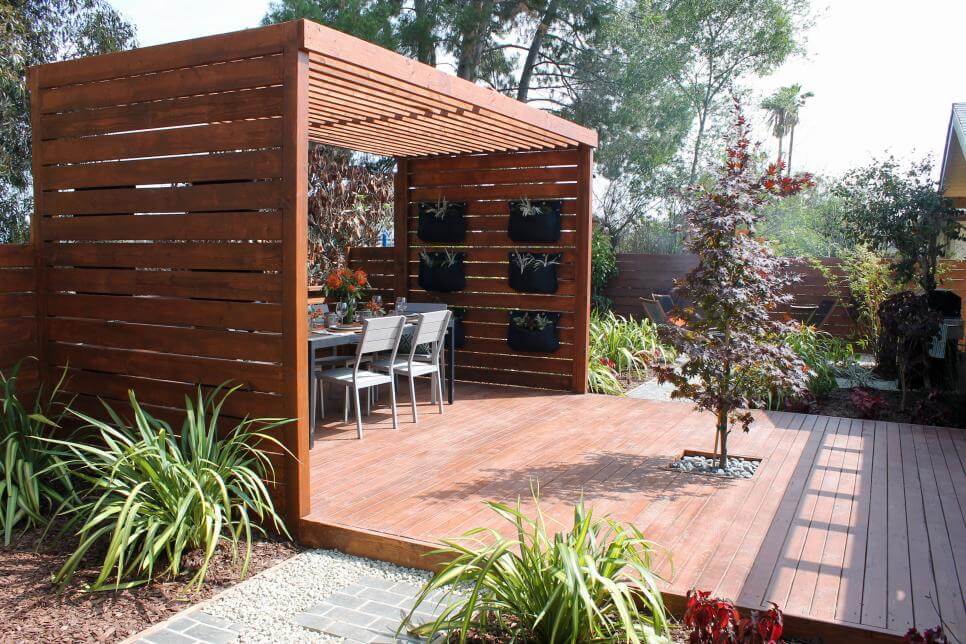 Source : diy.sndimg.com
When you want to enjoy being outside but the weather keeps you stuck inside instead, a pergola is a perfect solution. A pergola takes your open deck or garden and forms a shaded area over it that consists of posts or pillars. These beams can then be decorated with lattice, vines, flowers, and other decorative touches that showcase your personality and give you a view that you enjoy. Add the perfect complement by including some 6×6 post caps to finish the look.
Create a stone path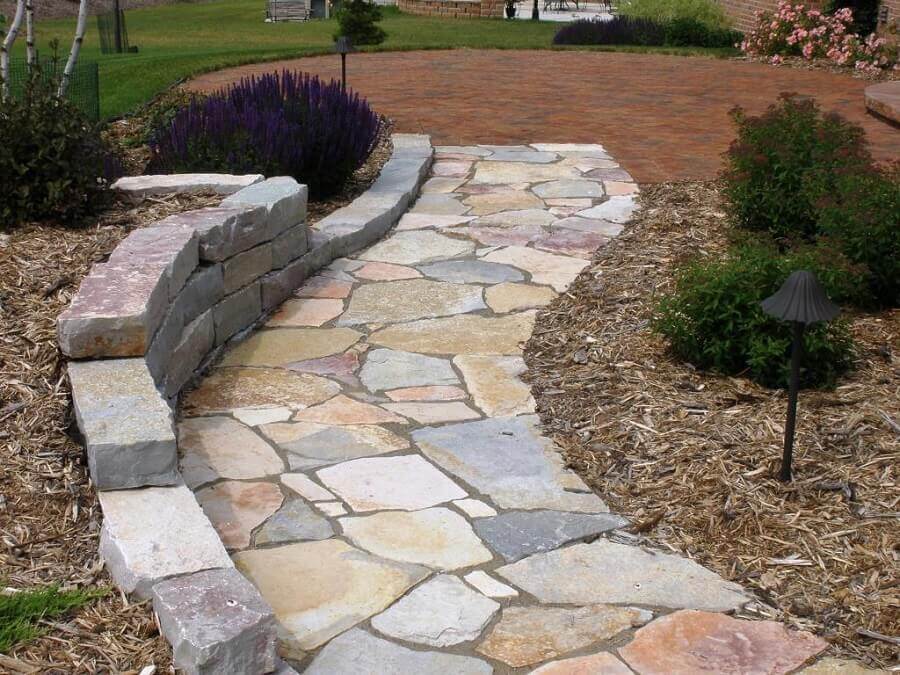 Source : everythingbackyard.net
Take a step back from your yard and analyze the path that you travel most. Now picture that same path decorated by mulch or stones instead of what is there now. Using your own creativity, you can design a pathway wherever you would like one in your yard. Use stones to guide the path, set them in a bed of mulch, or even design the path with layers of bricks. Finalize your path with little garden lights if you want to add flair. Your imagination is the limit!
Add some decorative lighting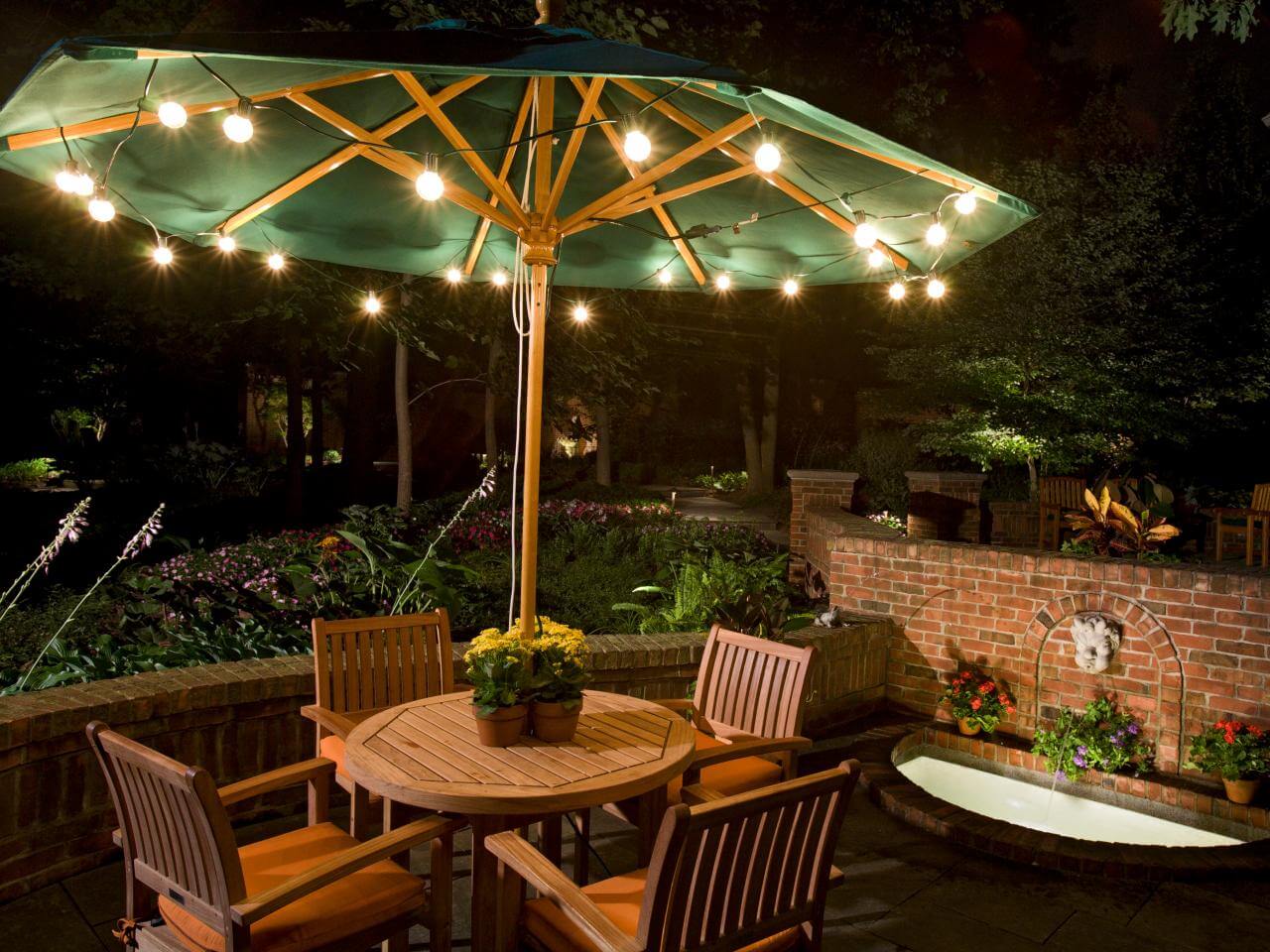 Source : hgtvhome.sndimg.com
Speaking of lighting, your pathway is not the only place you can add flair to your yard through the use of strategically placed lights. String lights, similar to the ones you see at Christmastime on many houses, is often used to decorate patios, pergolas, and trellises. Torches and lantern lightings are very popular, as well, and all of these types of lighting allow you to have a soft, peaceful glow on a dark night.
Decorate your fence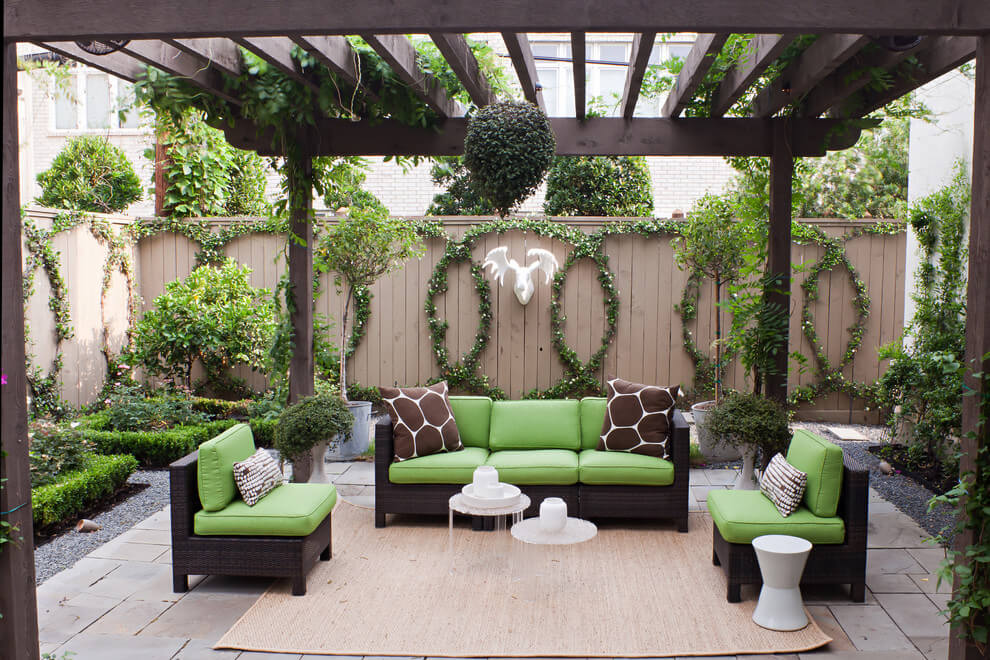 Source : blog.gardenloversclub.com
If you have a fence, it is likely something you see every time you are outside but probably overlook. Instead of letting it fade into the background, add some of your personality to it by getting crafty. Paint a mural on a wooden fence of your idyllic background or add lights or reflective stones and marbles to it. You can also lace wooden and non-wooden fences with your favorite windchimes or crafts.
Xeriscaping is the new garden look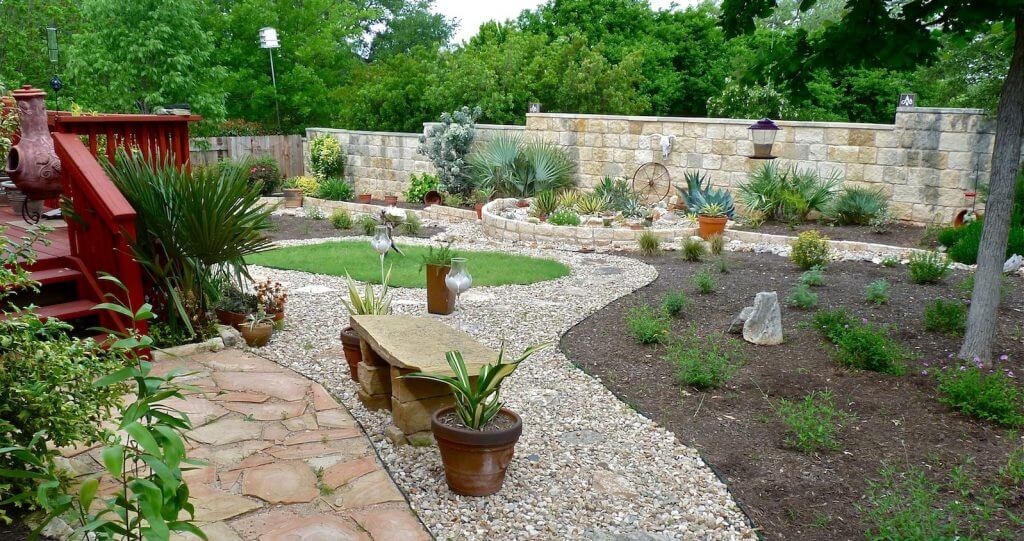 Source : macklandllc.com
Landscaping does not have to be time-consuming or add a lot to your water bill. Instead, try xeriscaping. This fun and innovative idea started out in areas where water is limited because it takes the desert-style design of plants and moves them into the garden. It is becoming more widely spread as people want to do their part to cut down on water usage and help the ecosystem while still having a beautiful yard.
Install a fire pit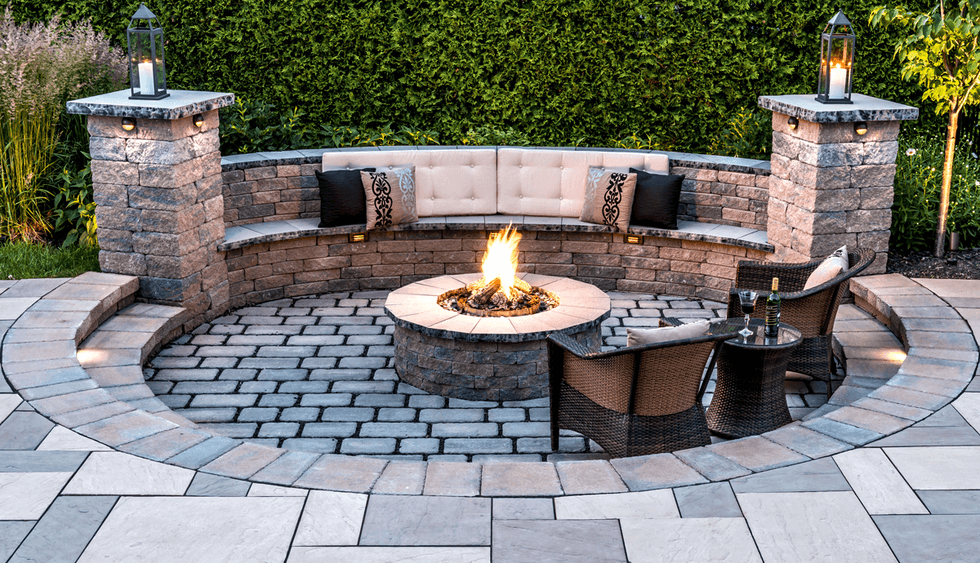 Source : acornponds.com
You can build your own fire pit out of wall stones or purchase a metal one. Once you have your fire pit ready, arrange your seating and invite your neighbors and family over for a relaxing evening of s'mores and campfire stories to show off!
Make a relaxing refuge area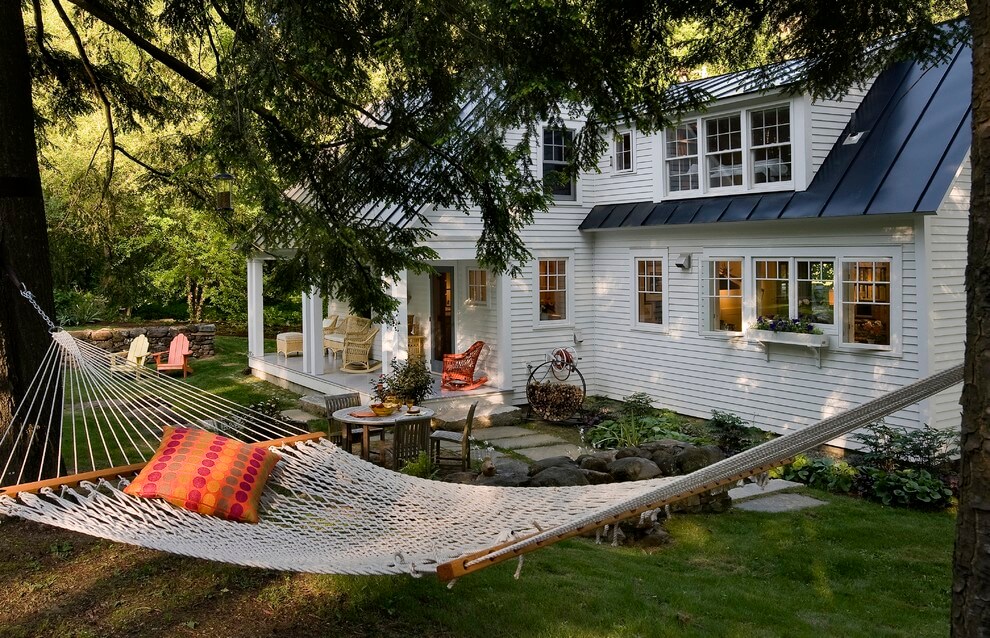 Source : blog.gardenloversclub.com
String a hammock up between two trees and securely fasten it, or purchase a hammock that already has stands attached for a quiet napping or reading space. If a hammock isn't your style, you can still create a quiet area by setting up a swinging chair with comfy pillows and add whatever your favorite relaxing elements are, then go enjoy a peaceful afternoon in your new lounging space.
Create a portable bar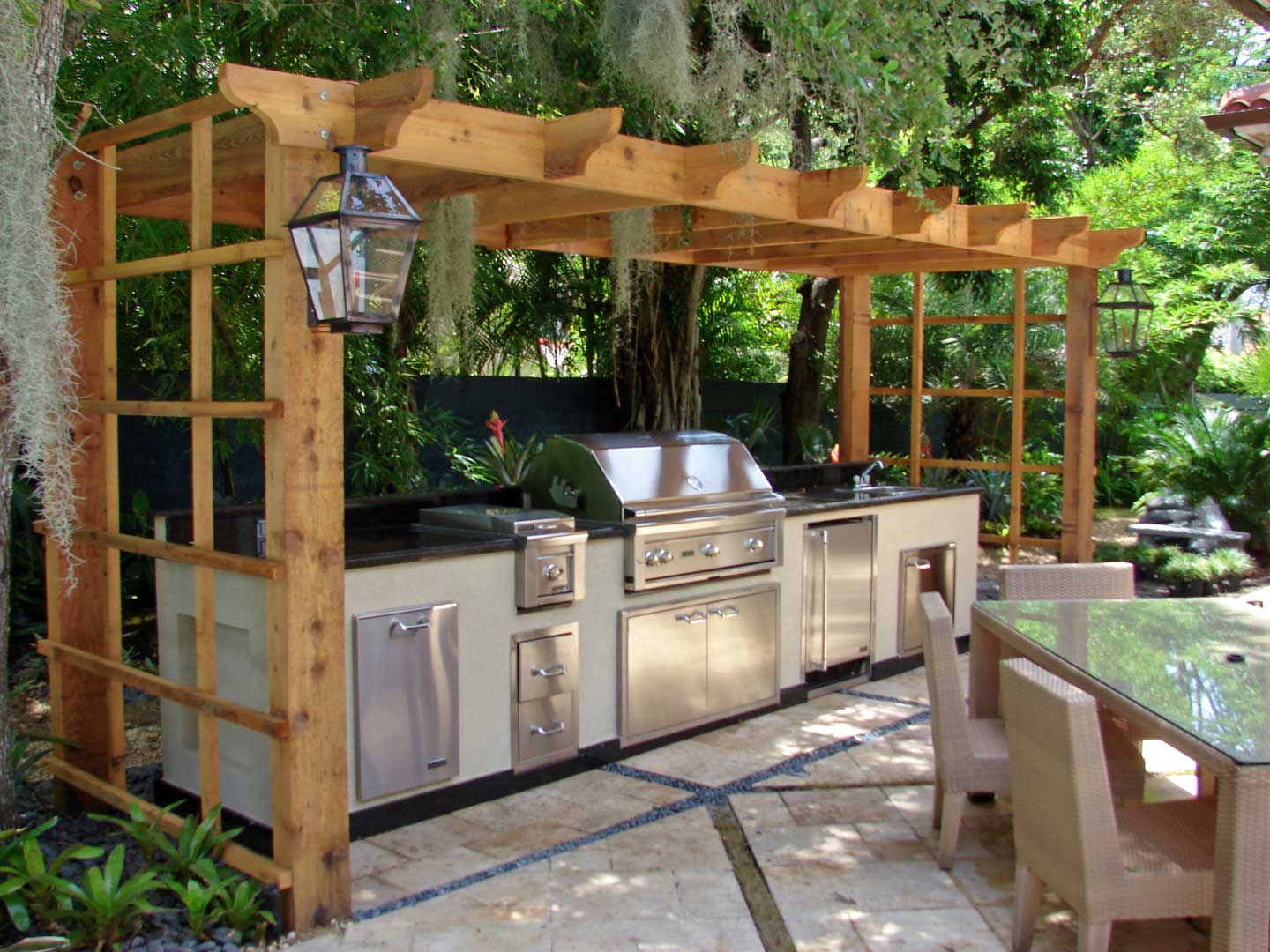 Source : notifiedapp.com
Having a bar area does not have to cost an arm and a leg. Simply invest in a rolling bar cart that you can store glasses, plates, snacks, and beverages in to move to your patio when you are ready to enjoy your yard. Another plus of this system is that if you have to move inside in a hurry, you can simply roll everything right back into the house.
Don't overlook the importance of color in your yard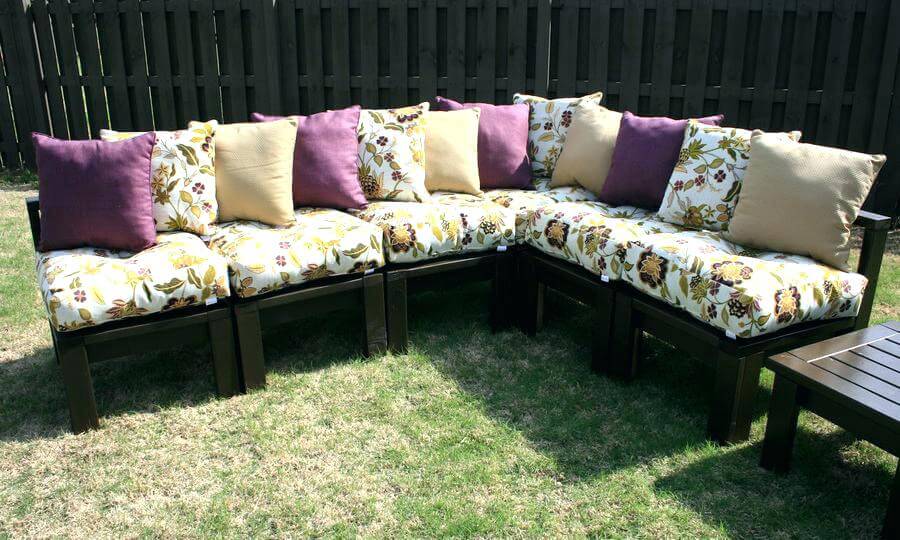 Source : beachcat.org
No matter what your budget is, you can always improve the ambiance of your yard by throwing in splashes of color. You can do this by planting your favorite flowers, painting your wooden fences or posts colors that make you happy, or adding throw pillows to your patio furniture. Color is an easy, but very important, DIY aspect of any area.
Your Backyard Improvements are Unlimited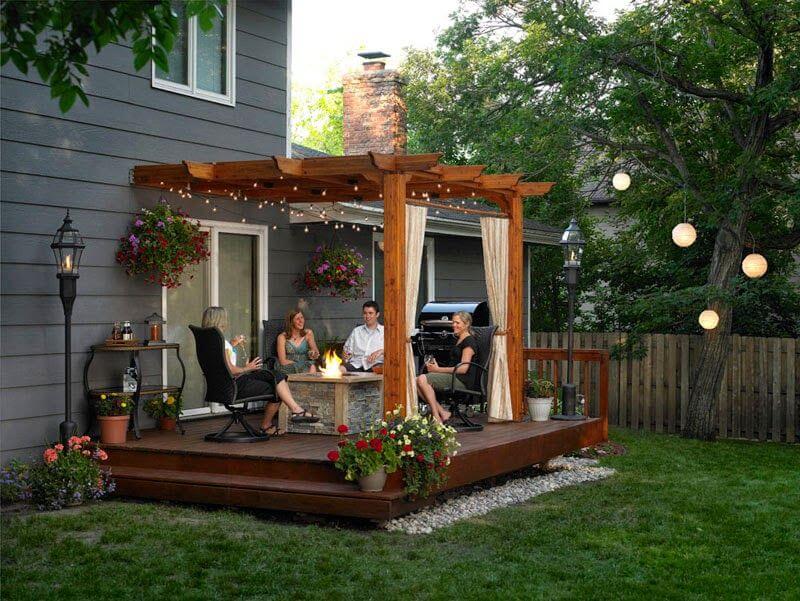 Source : i.pinimg.com
You can make big renovations by adding on a pergola or trellis or completely revamping your deck or patio. Or you can simply make your yard stand out through strategic color additions and lighting. Whichever way you choose, your backyard improvements are limited only by your creativity and your budget.
There are endless ideas for DIY backyard renovations to kickstart your imagination. When you are done, you will have a place for you to enjoy that will make your backyard the talk of the neighborhood!