Fall Decorations : Favouring The Essence Of Autumn Colors In The House
134 views
Decorating the exterior of your home with a fall theme is a creative way to welcome harvest season to your neighborhood. Fall decorations increase curb appeal, making your home a festive showpiece for all to see. Even though Halloween is an official fall holiday, transforming your home with autumn colors and fall flavors doesn't require spooks, witches or ghosts. The perfect fall theme lasts through Thanksgiving, so you don't need to decorate again until you're ready to pull out your string lights and Christmas tree.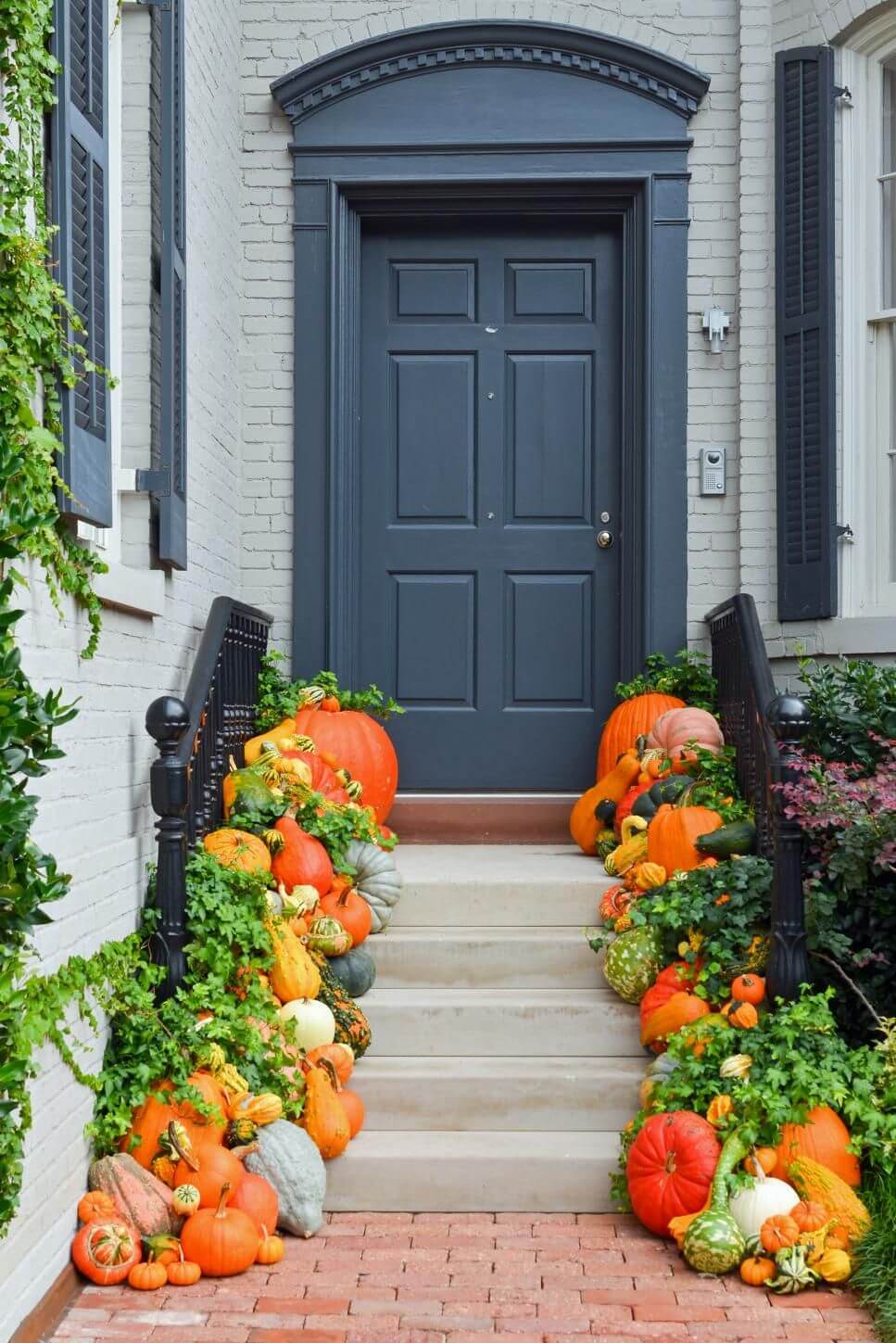 Source : i.pinimg.com
To create an outdoor masterpiece, you must establish a strong focal point, such as your front door, a rustic weathered piece of furniture you spruced up with a patio chair sling replacement or a front yard garden patch. If you place fall decorations haphazardly around your yard, without creating a focal point, your fall theme will look cluttered and disorganized. Once you establish the main attraction, placing coordinating furnishings near the focal point will enhance and support your design.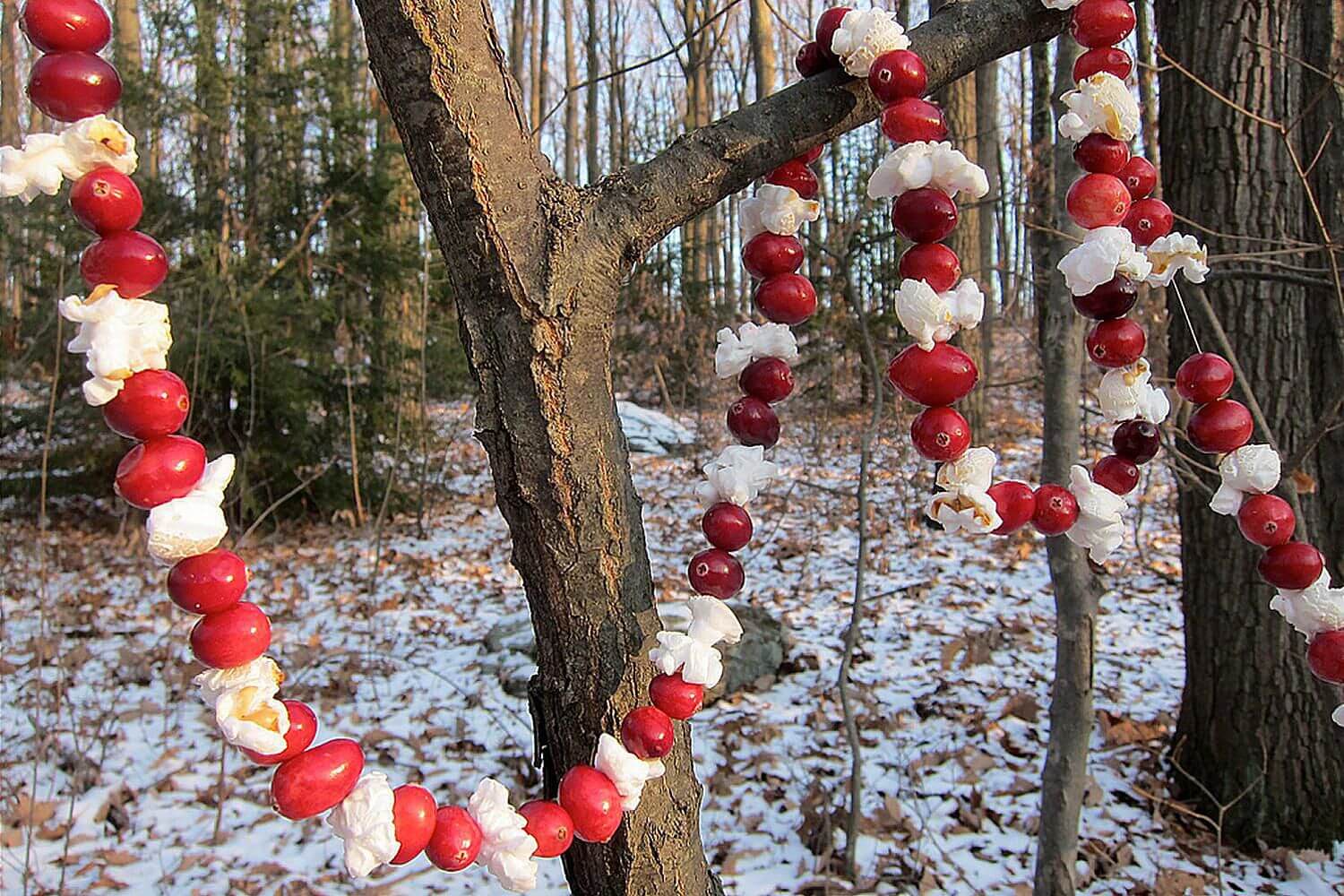 Source : thespruce.com
Decorating an outdoor focal point isn't difficult as long as you apply principles of symmetry to your design. For example, placing a group of three medium-size pumpkins on one side of your front door requires a similar design element on the opposite side. You might place a large pot of red, yellow or orange chrysanthemums or a small hay bale and an assortment of gourds on the other side of the door. If you choose to use an old wooden bench for your focal point, put a wicker basket filled with small pumpkins on one end and throw an old multicolored patchwork quilt on the other. Displaying berry garland across the back of the bench will tie the autumn colors together, creating a harmonious and balanced design.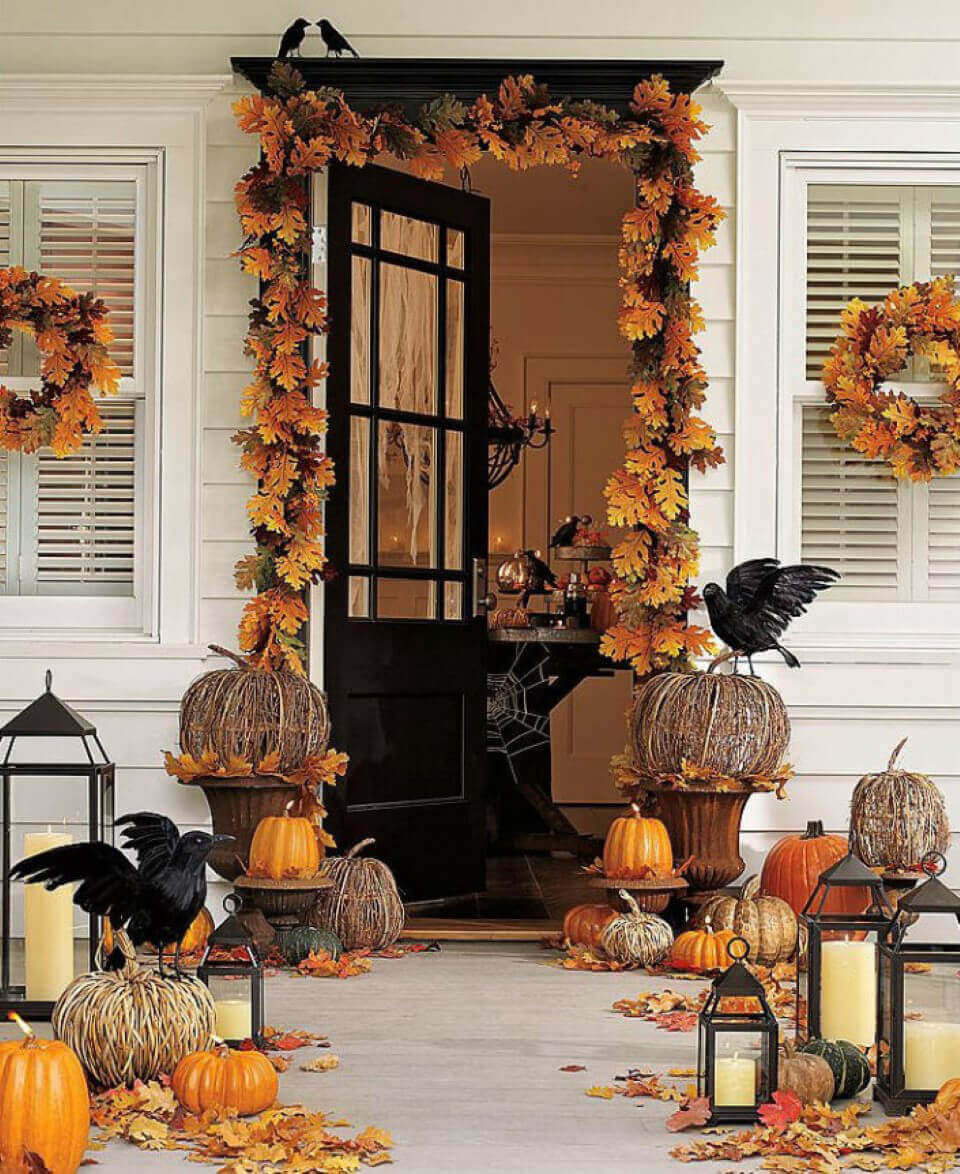 Source : homebnc.com
Staging your fall theme by organizing decorative accents in a strategic and minimalistic manner increases your overall curb appeal. Even though a festive fall design is only a temporary home improvement project, the right combination of decorative embellishments leaves a lasting impression. For example, painting stencil house numbers on a row or a stack of pumpkins by your front steps draws attention to your porch and front door. Planting orange chrysanthemums in an old weathered garden urn, encircling the chrysanthemums with a colorful assortment of gourds and placing the urn on the porch near your front door will surely catch the attention of friends and neighbors. Hanging an attractive berry vine wreath on your front door is the perfect way to incorporate nature into your outdoor fall design. All of these staging principles complement your focal attraction, bringing harmony to the overall design. The goal is to create a fall theme that naturally continues as you walk through the front door, and a well-staged ensemble of accessories is the best way to accomplish that goal.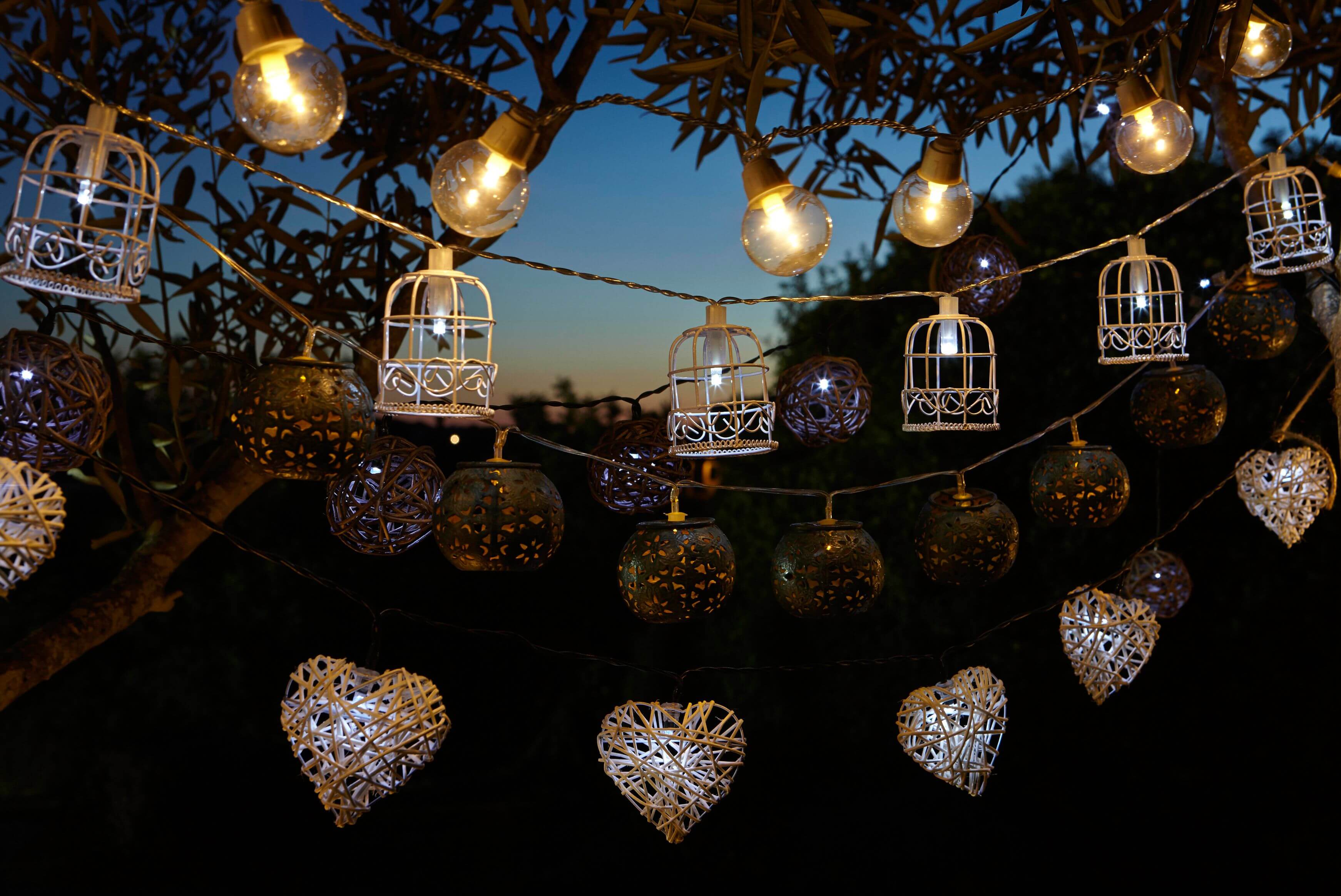 Source : kingfisher.scene7.com
Once you've created a focal point, embellished the main attraction with festive decorations and staged the area for maximum visual appeal, it's time to focus on lighting. In the fall, the sun goes down around dinnertime, but you want your outdoor fall theme to last through the evening. To create a soft autumn-inspired glow, replace high-wattage porch lights with 40-watt bulbs and incorporate an assortment of wrought iron or brushed metal lanterns into your design – making sure to keep candle flames away from fabrics, wicker and hay. Focusing a soft, low-watt spotlight on your focal attraction also enhances curb appeal.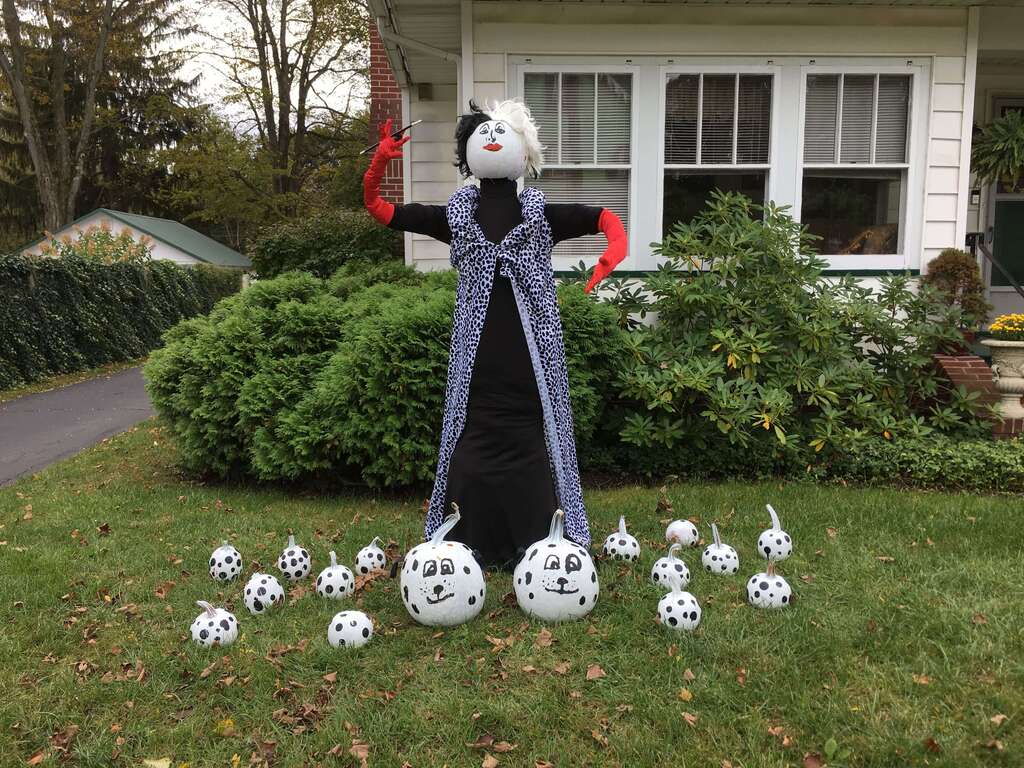 Source : i.pinimg.com 
Even though it might be tempting to scatter scarecrows throughout your yard or place pumpkins at every corner, creating a well-organized focal point is usually the best way to stage your outdoor area for the season. Well-crafted and properly placed fall decorations incorporate all the colors, textures and flavors of fall into a central outdoor area. The result is a harvest time theme that gives your home the most curb appeal of anyone on the block. So, Here are the DIY fall decor ideas for your outdoor.