The Best Flooring To Choose For Allergies
118 views
How many people suffer from allergies and asthma? According to the Allergy and Asthma Foundation of America, 1 in every 5 people suffer from some type of allergy or asthma. While most people assume that allergies are triggered by the outdoors, the truth is that indoor allergies can also contribute to allergies.
Dust mites, mold, and certain flooring can all become triggers for allergies and asthma. Additionally, some flooring can hold onto pollen and dust more than others. All of these factors can affect the air quality of your home.
VOCs- Volatile Organic Compounds
When choosing the right flooring for allergies, you need to pay special attention to the VOCs inside the different flooring options.
What are VOCs?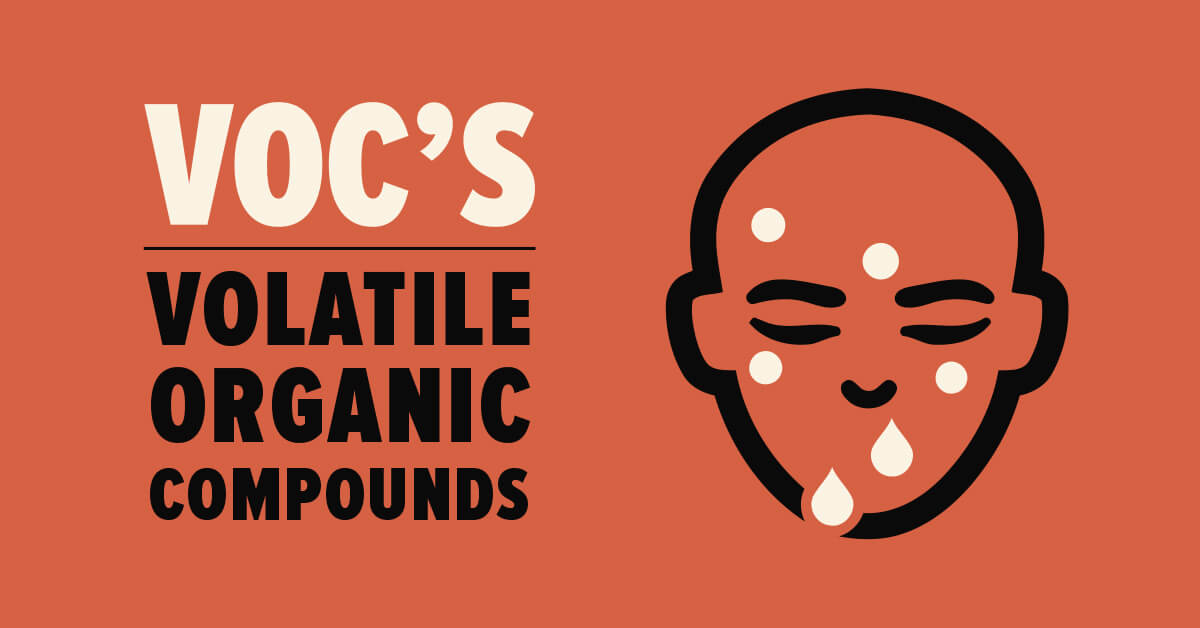 Source : bustmold.com
VOCs can be present in many different types of finishes and paints. These organic compounds could become a major trigger for those that suffer from allergies. In order to avoid these triggers, you need to seek out flooring options that are allergy friendly and brands that have a limited amount of VOCs.
Take a look at the following flooring options to ensure you find a floor to suit your needs:
Tile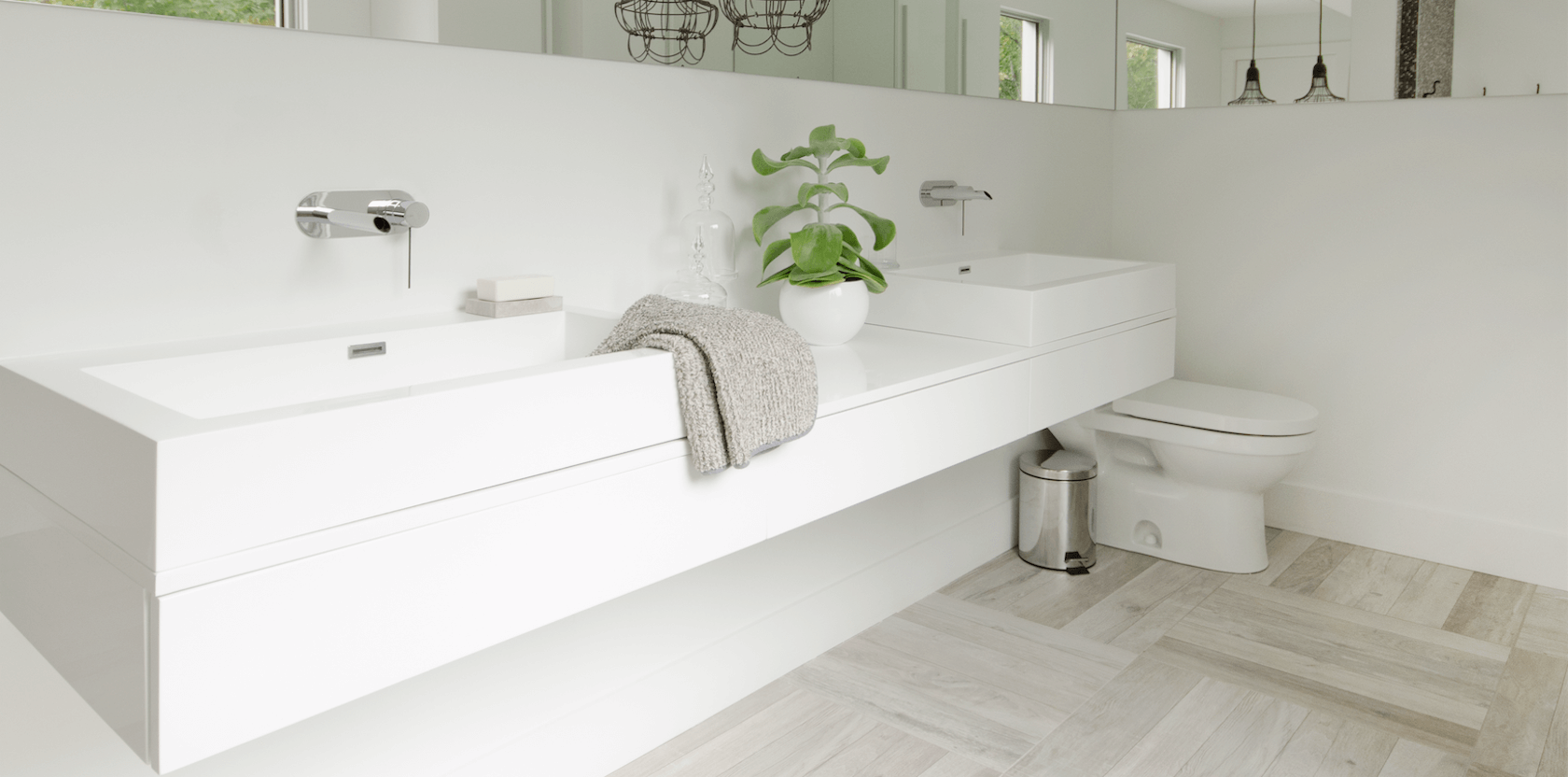 Source : iconstonetile.com
Tile flooring is a great option for those with allergies because they are easy to clean and have a surface that is both hard and flush; making it almost impossible for allergy triggers (such as pet hair, dust mites, and pollen) to penetrate. Additionally, because tiles are either porcelain or ceramic, they are water resistant. This means that they will not be susceptible to absorbing water and you will not have to be concerned about mildew or mold.
When choosing a tile best for allergies, steer clear of more natural stone options.
Hardwood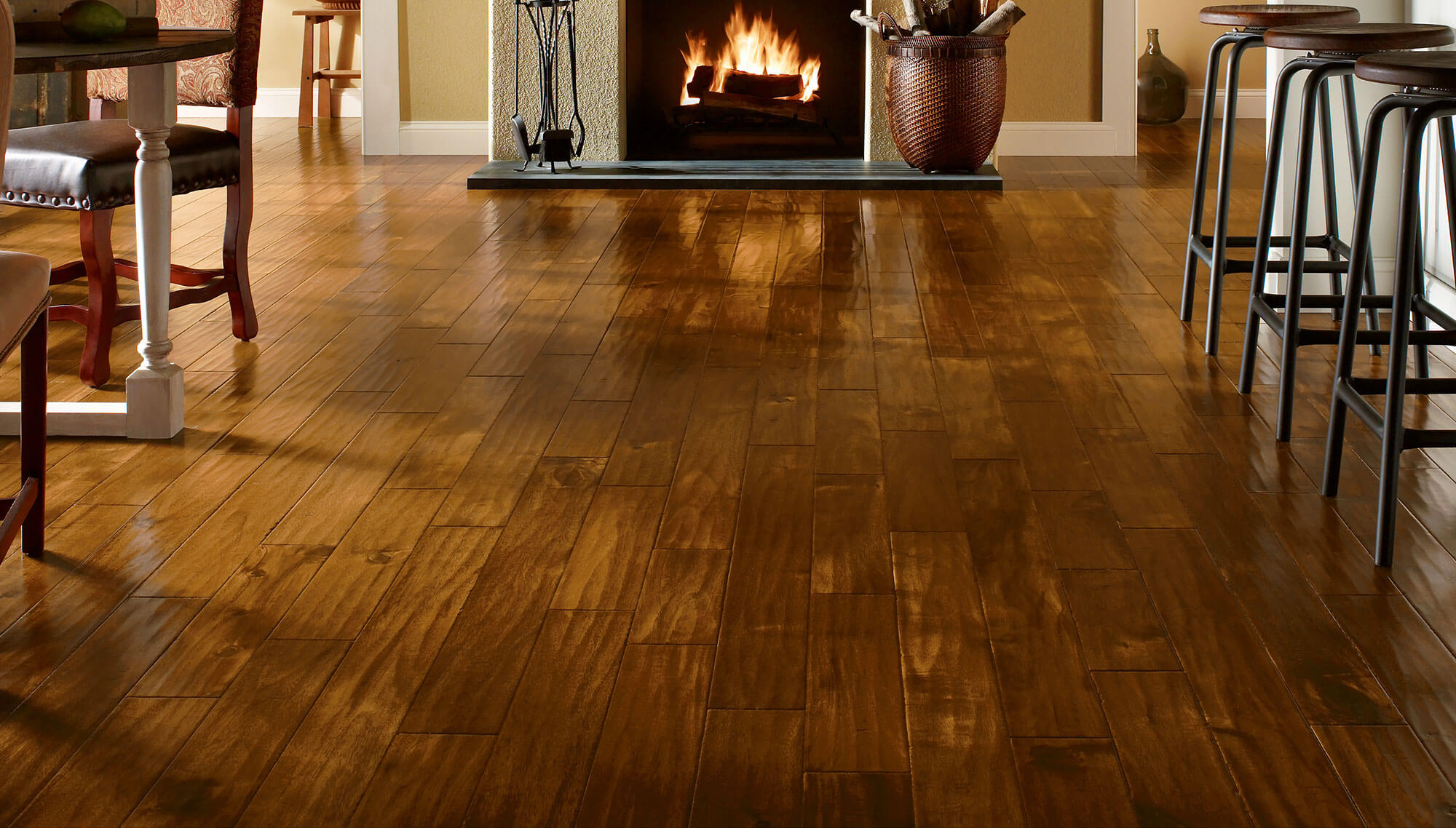 Source : bruce.com
This is another great flooring option if you are looking for a flooring option that is compatible with allergy sufferers. Solid hardwood floors can actually provide an improved indoor environment because they contain a minimal amount of animal dander, mold and dust- thus improving the air quality.
While hardwood floors are easy to maintain and to keep clean, they are not suitable for areas such as kitchens or bathrooms because they are susceptible to mildew and mold.
Cork or Bamboo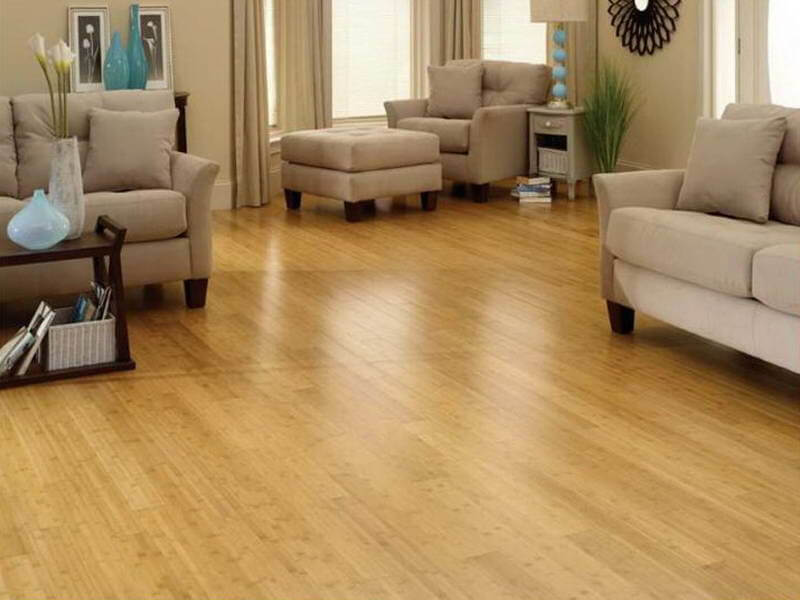 Source : erhanizci.com
Cork and bamboo flooring have become a popular flooring option over the years. Both of these materials provide a natural ambiance to any room. They are easy to grow and because bamboo has a rapid rate of regrowth, it has been hailed as a sustainable and eco-friendly industrial material. While bamboo may technically be a type of grass, it is a material that provides incredible strength and resilience. As a flooring option, it looks similar to timeless hardwood floors and provides a similar feeling underfoot as well. The cork flooring is soft underfoot and hailed as an excellent insulator for noise as well- however, the cork is not as resilient and can be prone to damage from water and heavy objects.
Low Pile Carpet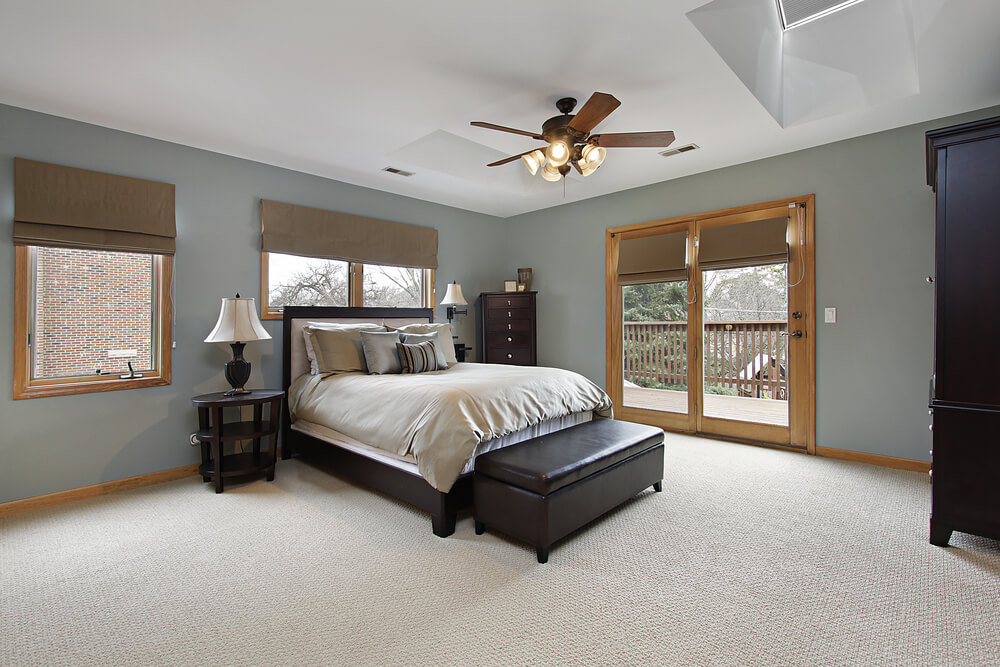 Source : floorcoveringsinternational.com
Do you love the idea of feeling a soft carpet underfoot but cannot because of your allergies? Well, low pile carpet may be the perfect solution. Carpets which have higher piles are more prone to trapping dust and other allergy triggers, while lower pile carpets are easier to vacuum and maintain. If you have your heart set on a carpet, but you or a family member suffer from allergies, then it is best to avoid carpets with longer fibers and find a soft carpet with a lower pile that you clean religiously.
After you have installed your wall-to-wall low pile carpet, you need to be committed to vacuuming, cleaning and sanitizing your carpet. This will assist you in keeping allergies at bay.
Linoleum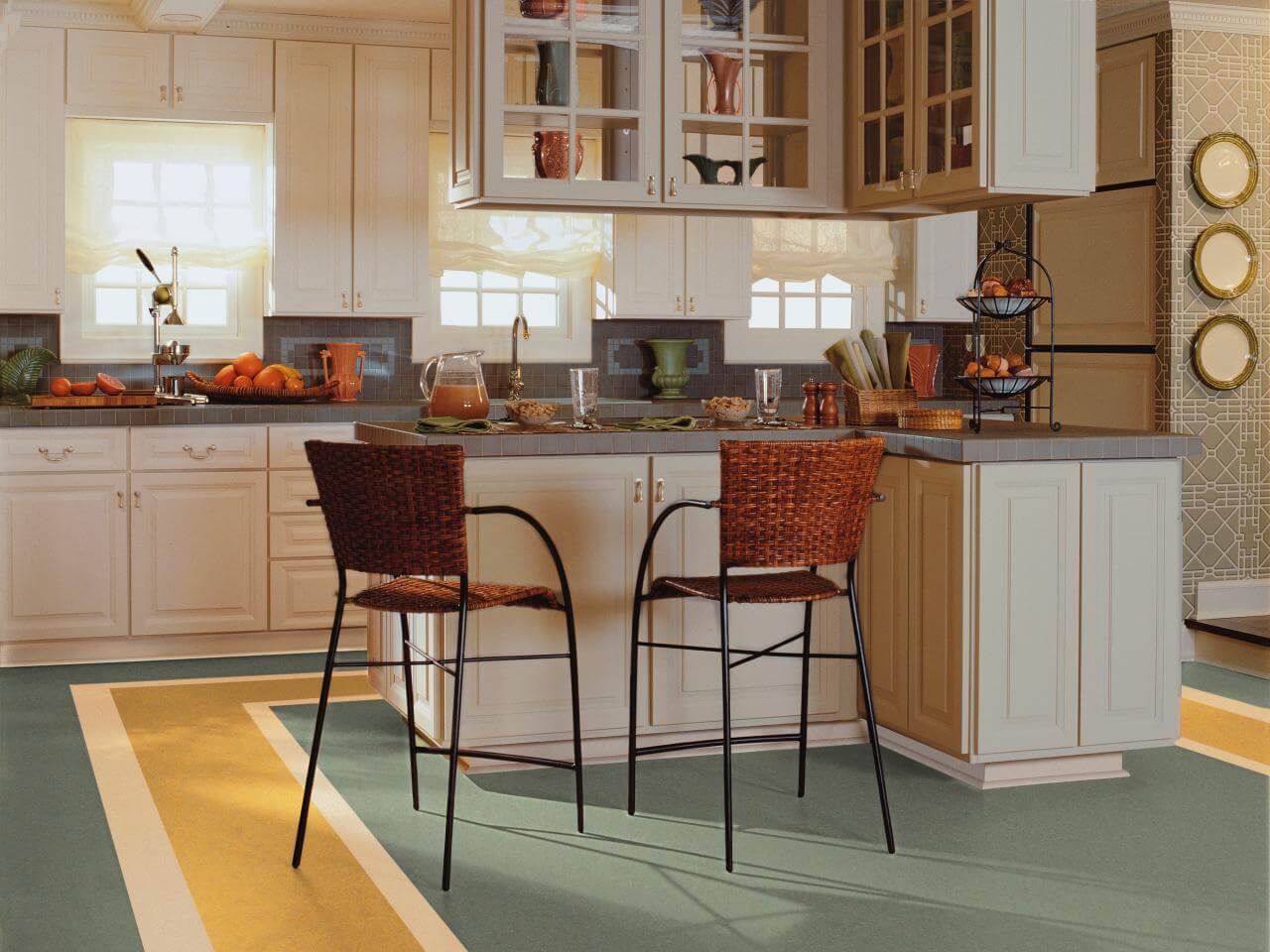 Source : healthyhometile.com
Linoleum is another excellent flooring choice if you or a family member suffers from allergies or asthma. Linoleum's flat surface makes it easy to clean- eliminating allergy triggers. Linoleum is manufactured from linseed oil and is therefore considered to be an eco-friendly option with minimal triggers for allergies.
While many people think that linoleum and vinyl are one and the same type of flooring, there are significant differences that set them apart. While linoleum is made from linseed oil, vinyl is a synthetic product made from ethylene and chlorine. It is considered to be a type of plastic. While linoleum and vinyl may look similar, these fundamental differences are significant if you are looking for the best flooring option for allergies.
Vinyl is often the preferred over the two because it is the more inexpensive option. However, the eco-friendliness of the linoleum is the more sustainable choice. Furthermore, if you suffer from allergies, the extra cost of linoleum is worth it.
All of above floorings are your best options when selecting a flooring that is best for allergies. Check out the range available on our site and find your dream flooring, without triggering a sneeze!