Introduction To Exponential Rise Of Cargotecture : Step Towards Recycling Architecture
347 views
Cargotecture is the term used to describe building designs that incorporate shipping containers as building components either partially or entirely. While the term is relatively new, only dating back 2005, the idea of using shipping containers as an alternative construction material has existed for as long as these modular boxes have been around.
Over the past couple of decades, however, the concept has transitioned from a niche method of construction to an increasingly mainstream alternative to traditional building.
As the world wakes up to the reality of its excessive, and often wasteful, consumption of the ever-dwindling resources, people are becoming more concerned about the environment and how we dispose of things. The rise of Cargotecture is a direct result of our collective shift to a more environmentally conscious lifestyle.
So many containers!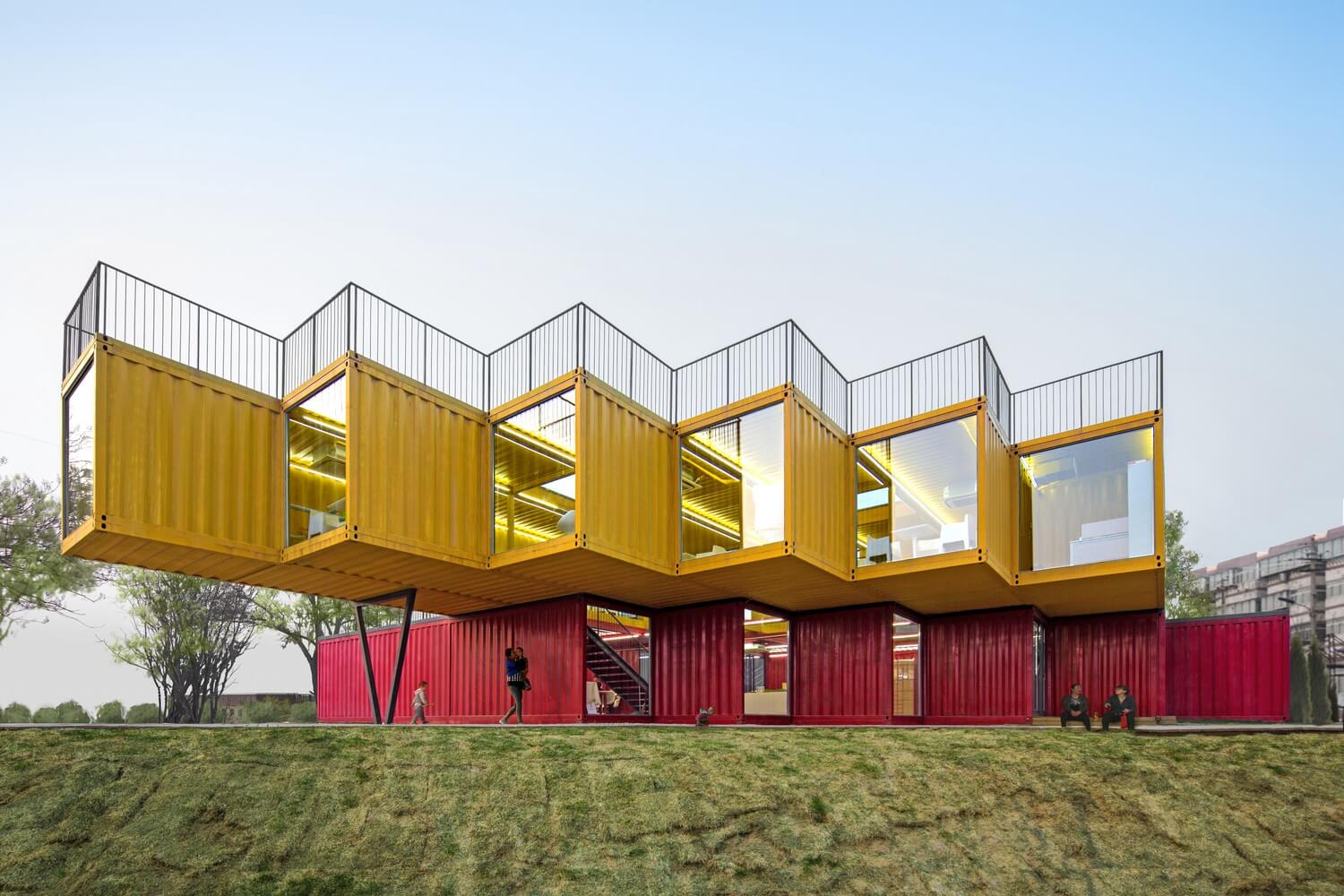 Source : cdn-images-1.medium.com
In more ways than one, the shipping container has become a symbol as well as a catalyst for the era of globalization we currently live in. The container can be termed the logistical backbone of the growing global culture.
It's estimated that about 18 million cargo containers are on the move on land and sea around the world at any one time. 2 million sea containers sit idle stacked up in yards and ports at any given time, while all steel containers in use are actually headed to their eventual retirement.
With container repurposing, a growing number of these containers being put out to pasture get to have a second life as functional building materials.
(Source: nationalgeographic.com)
Reasons why cargotecture is on the rise
The use of steel containers as a construction material of choice has gained popularity in Australia and around the world because of the following reasons:
Containers are ubiquitous worldwide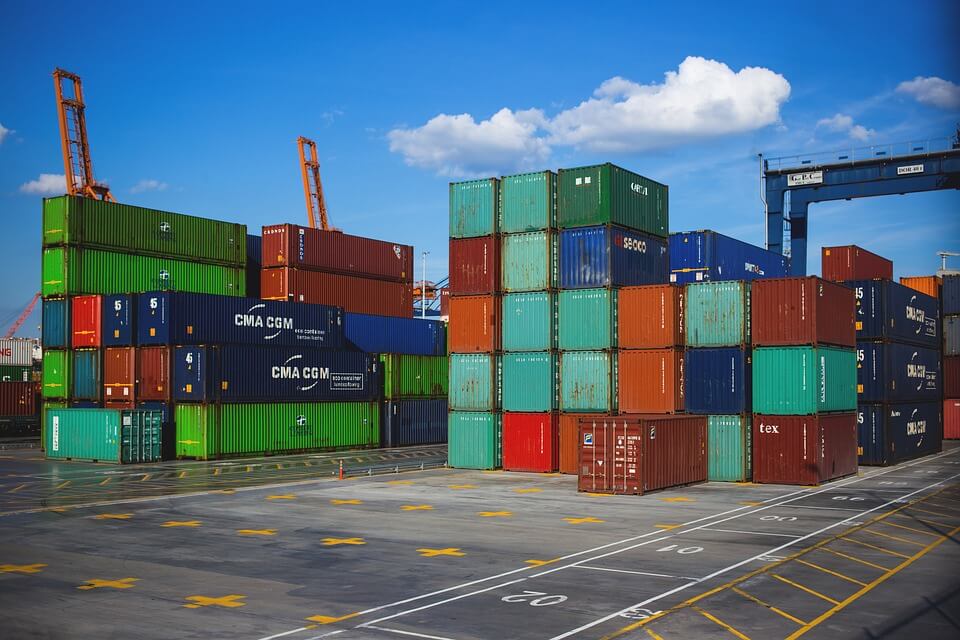 Source : cdn.pixabay.com
Cargo containers currently account for at least 60% of all the seaborne trade. This means that you can find these modular steel boxes in virtually any part of the earth. And with only a small fraction of sea containers ever making it back to their original shipper and many more being continuously decommissioned, they're plenty of them lying around for all sorts of uses.
According to 2014/2015 statistics published by Ports Australia, 2,540,192 containers entered the country that year with 2,491,658 leaving. As such, 48,534 units remained – most of them with no particular use. And that is just a single year!
(Source: portsaustralia.com.au)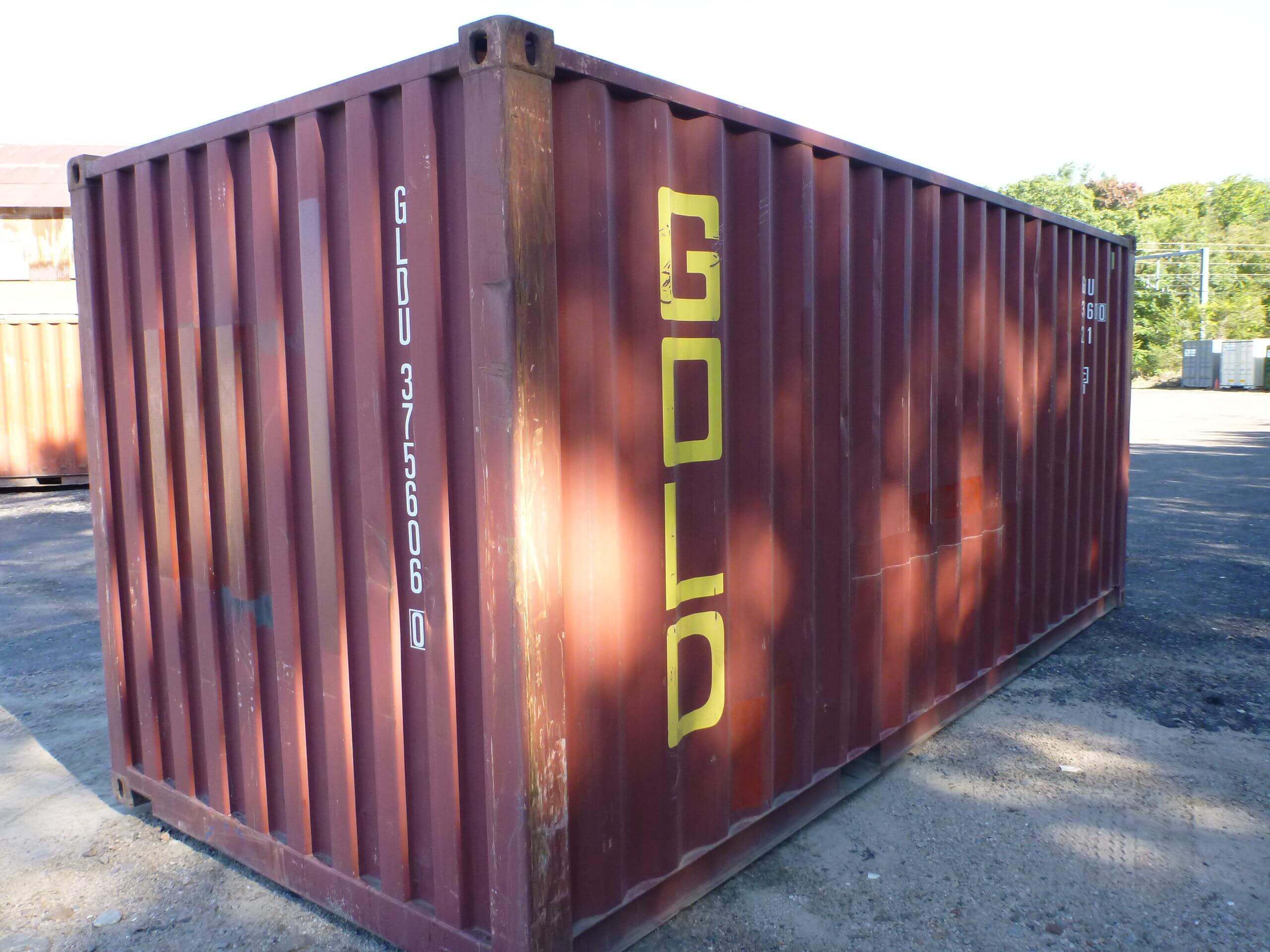 Source : outbackstoragecontainers.com
These steel boxes are incredibly strong and durable which makes them an ideal alternative to traditional construction materials. A sea container is designed to carry approximately 30 tons of cargo, all while being able to withstand the rigours of sea and land travel. Even after 10 years of use (the typical lifespan of a sea-worthy shipping container), a unit will still have many more years of utility remaining.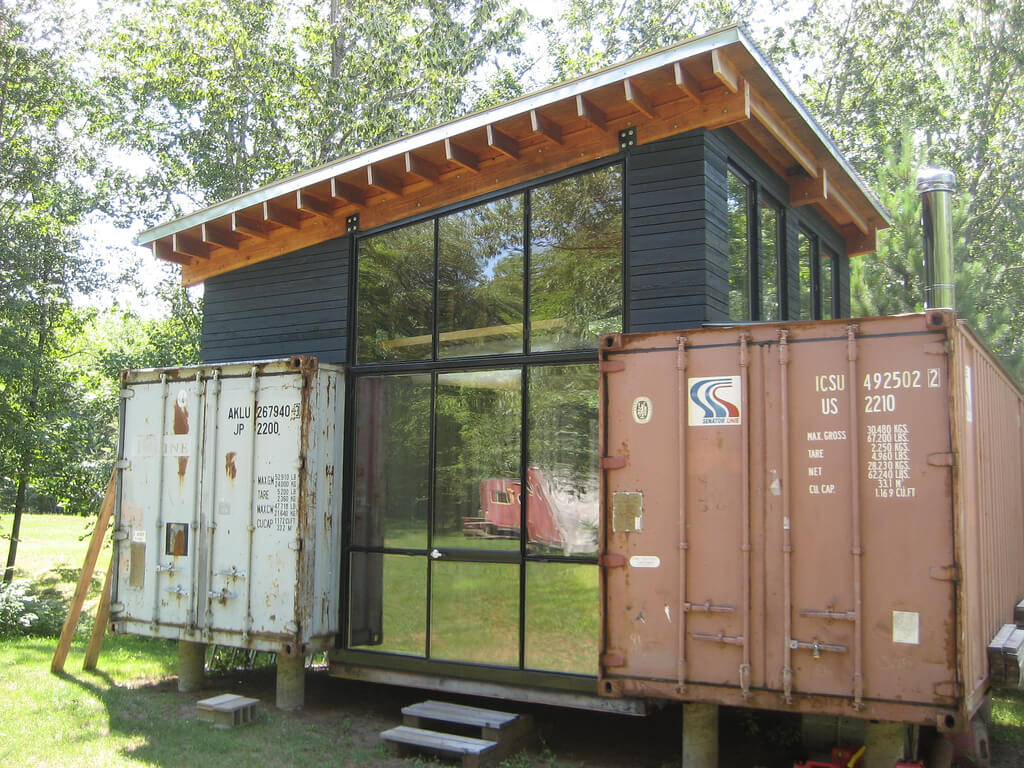 Source : frp-manufacturer.com
You can stack, mix and match these modular boxes like giant Legos to come up with large buildings of varying creative configurations. And since their structural strength lies in their corners, you can cut out most of the walls for doors and windows or to join units for a wider continuous floorspace.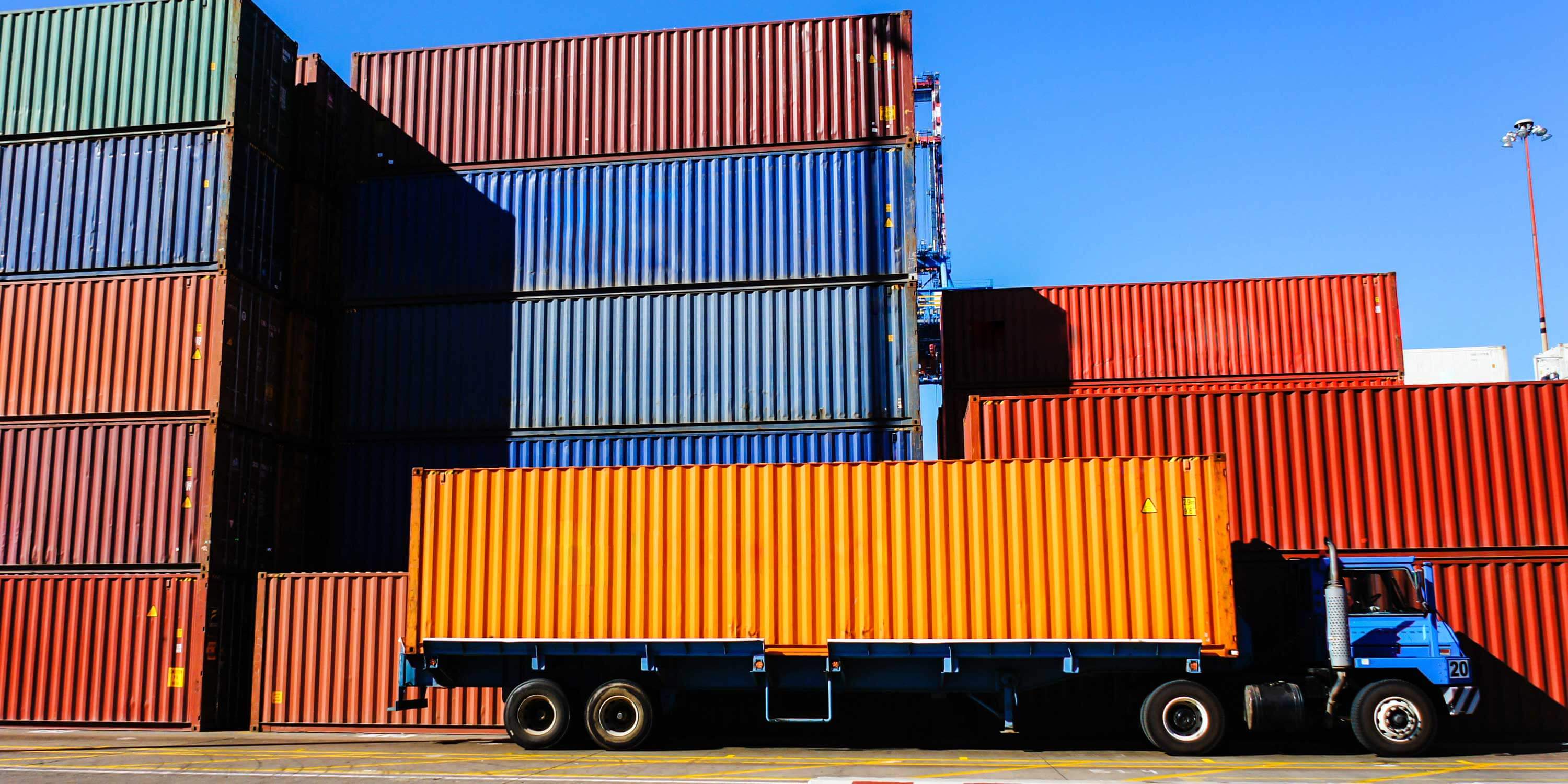 Source : americaherald.com
Because they are so widely available, shipping containers are relatively cheap with a used one going for $1000 – $2500 depending on quality. Additionally, building with containers reduces the amount of materials you will use which is good for your bottom line. It's estimated that constructing modular buildings using shipping containers could be 20 – 50% cheaper than using traditional materials.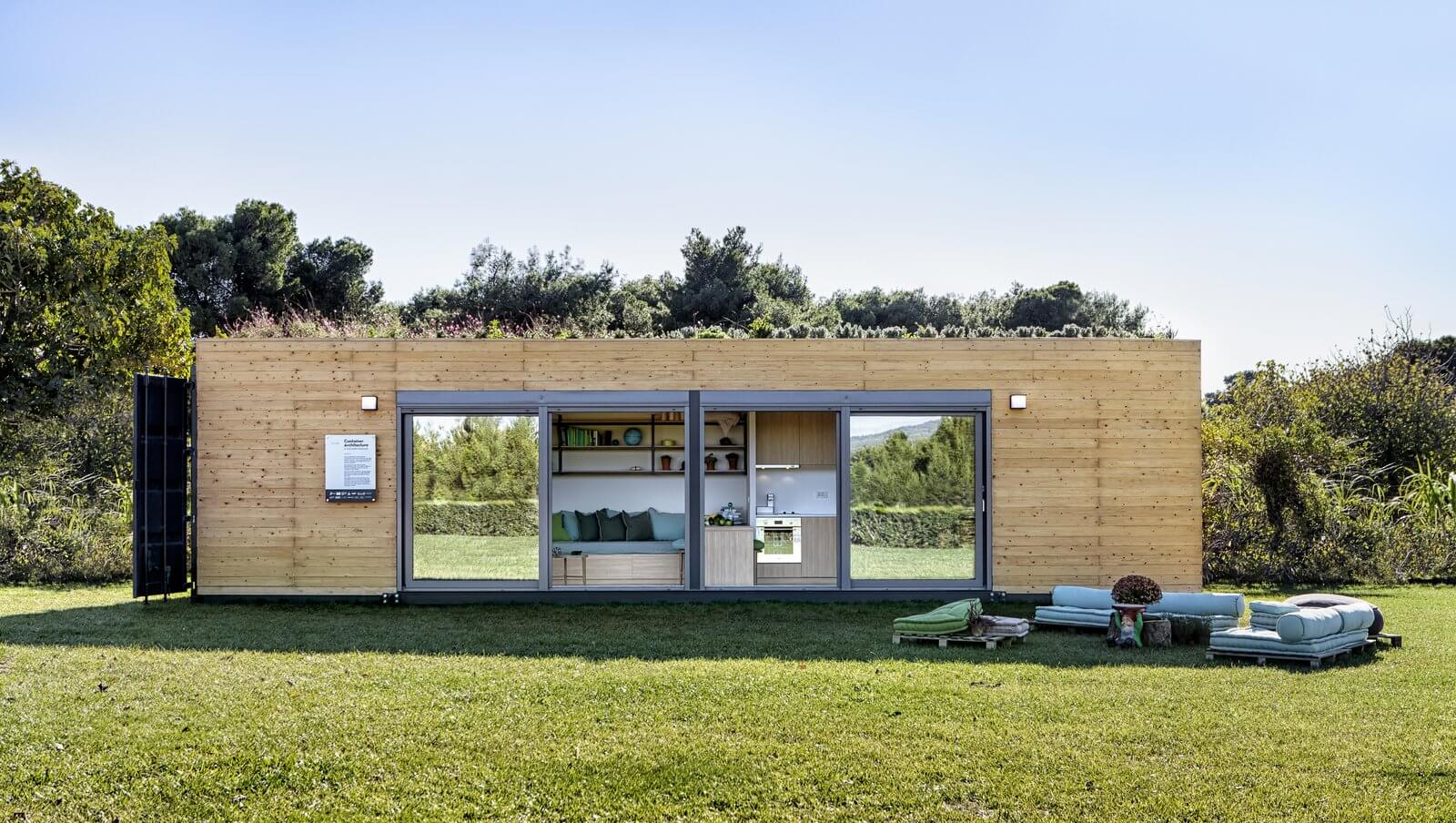 Source : images.dwell.com
Repurposing decommissioned and surplus shipping containers for construction is good for the environment as it uses less energy and materials than conventional construction. Moreover, the energy that could have been used to recycle the steel of the shipping containers is also conserved when they are re-used.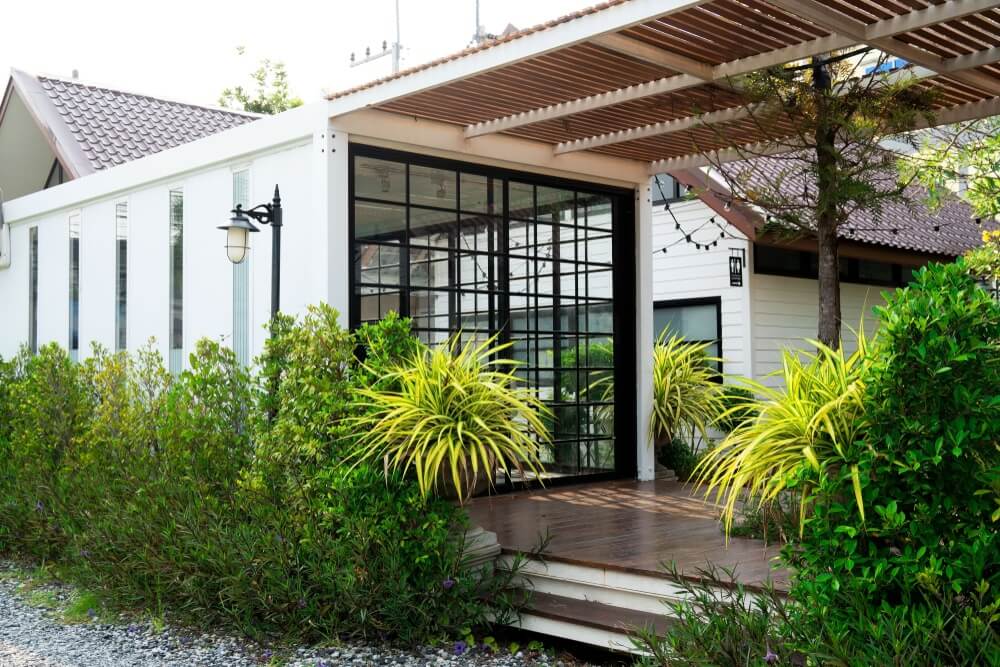 Source : superdraft.com.au
Because they can be completely fitted out with insulation, plumbing, heating, ventilation as well as air conditioning off-site in a factory environment, the different modular units can be assembled on-site into a complete building in just a couple of weeks. This construction time is significantly shorter than the months it would take to put up a conventional building.
Popular Cargotecture implementations
Shipping containers are used to construct a variety of buildings, both commercial and residential. The most popular cargotecture implementations are: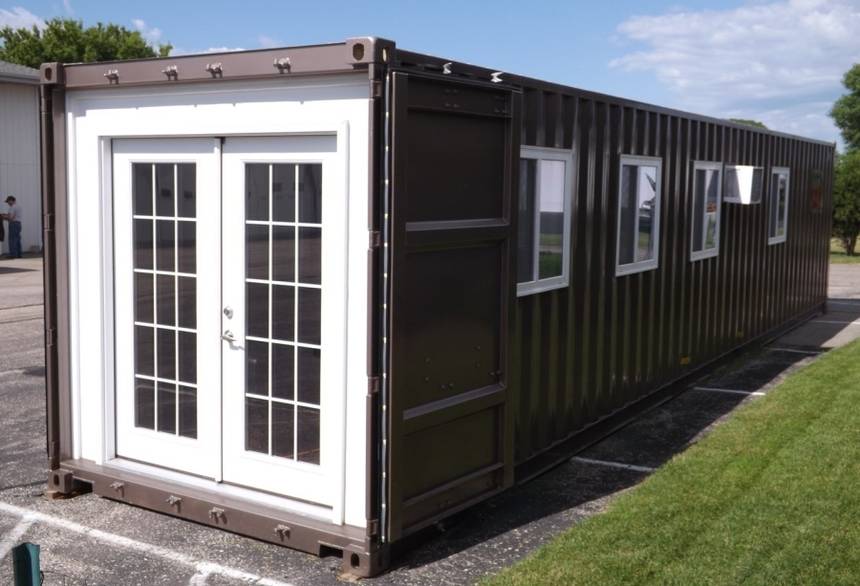 Source : media.treehugger.com
Sea containers can be used to construct any type of home ranging from low-cost to ultra-high-end housing units. Depending on your budget, the housing unit could vary from a simple comfortable dwelling made from a single container to a huge post-modern mansion made with numerous adjoined container units.
It's also quite common to find people using shipping containers to build granny flats on their property for renting or for their own use. Because they are easy to move around, cargo containers also make for excellent temporary housing.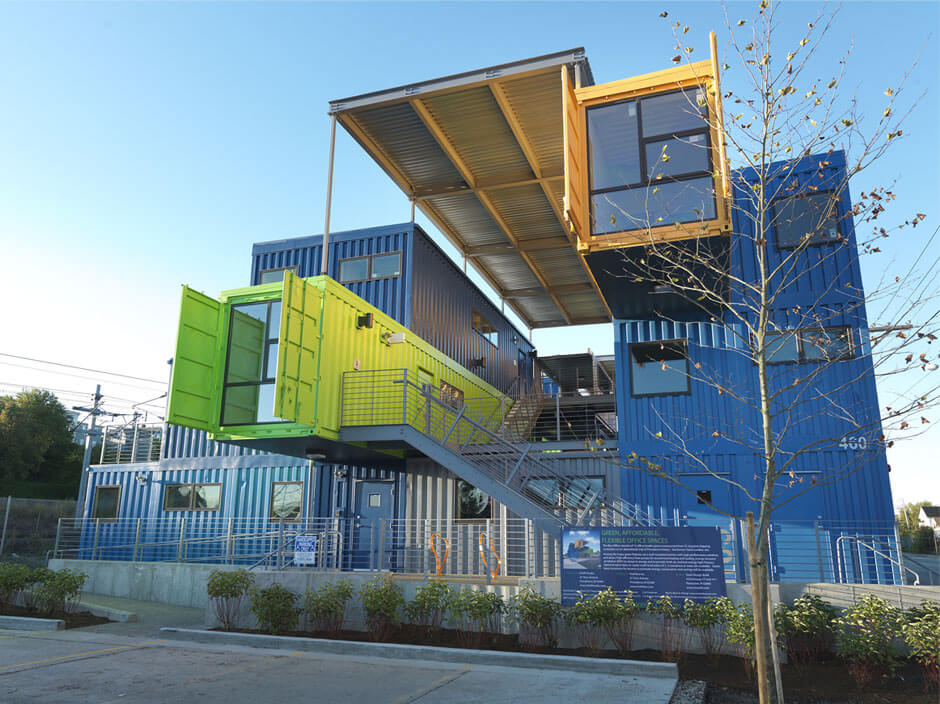 Source : i.bnet.com
From simple single-unit on-site offices to elaborate multi-storey office blocks, shipping containers can be modified and joined to construct spaces for office use. These types of offices are not only cost effective to put up but will also appeal to clients of businesses who choose to use them because of their eco-friendliness.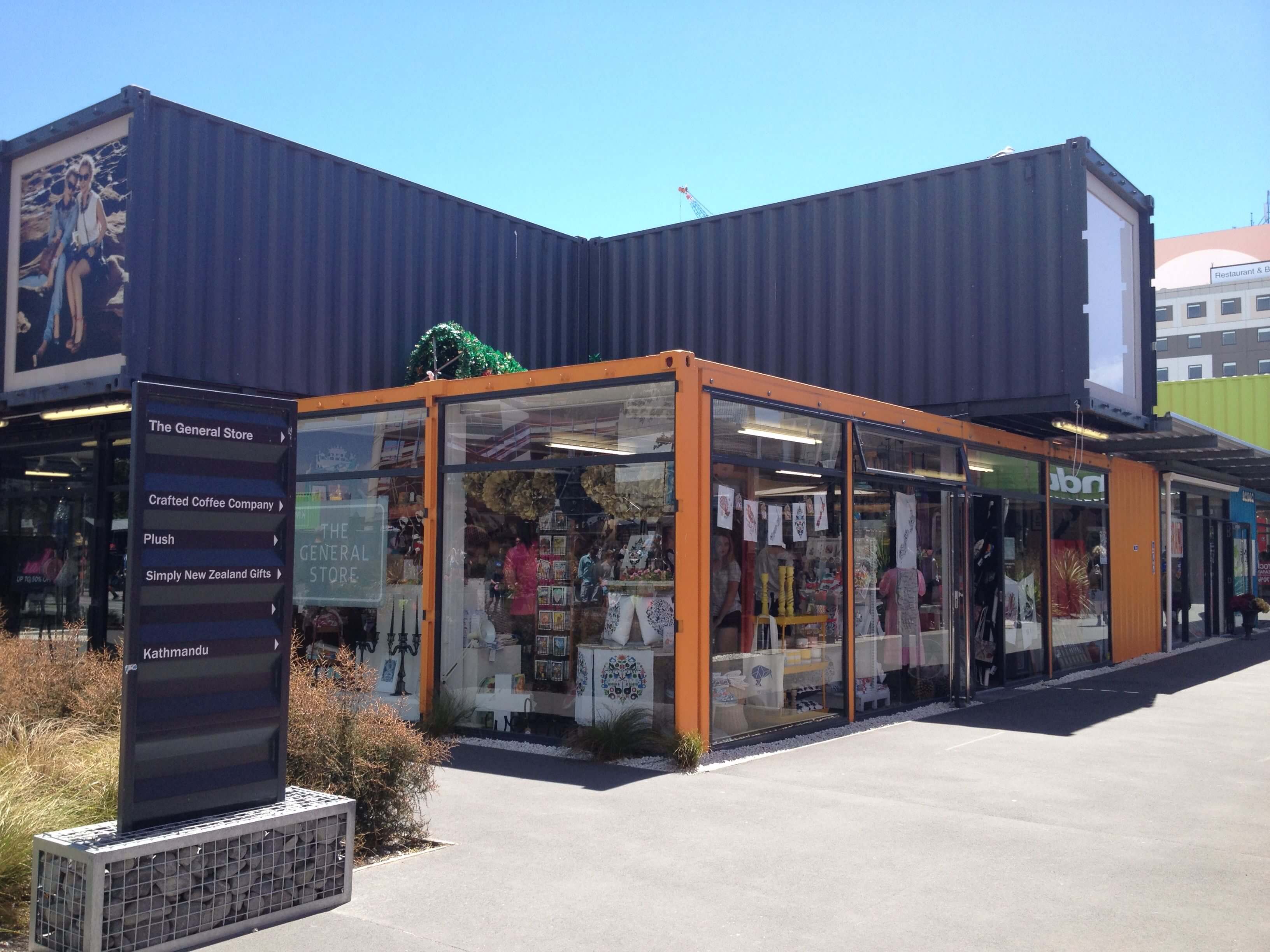 Source : i.pinimg.com
Cargo containers can be transformed into modern chic shops and restaurants that are either mobile or permanently situated. Because of their inherent mobility, shipping containers also make for great pop-up shops and restaurants for use in events, shows and exhibitions
Tips for building with shipping containers
Cargotecture turns shipping containers, bland utilitarian steel boxes, into stylish and desirable spaces for all sorts of uses. Here are some few tips to keep in mind if you're considering using these modular boxes for your construction project: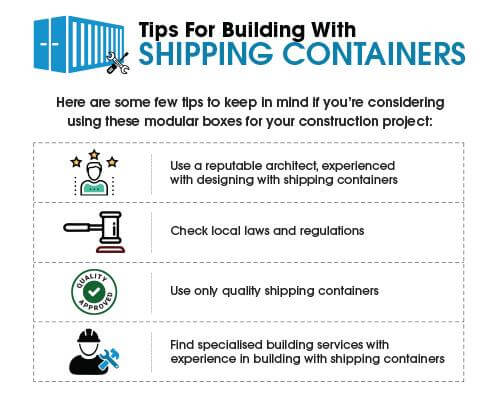 Source : lh3.googleusercontent.com
Check local laws and regulations.

While cargotecture has blown up in popularity in recent years, building laws and regulations are yet to catch up. Make sure to check your local laws on using shipping containers for construction before you start your project.

Get quality containers.

If your building design involves stacking several containers, then it's advisable to get "one-trip" containers as they are the most structurally sound. Older containers can, however, be used for projects that require only a single unit.
Find specialised building services.

Find an architect and/or contractor who has worked with shipping containers before for the best results.
Author Bio:
Ashley Bryan is an Internet Strategist and SEO professional based in Queensland, Australia, with 20 years' experience in the field.  He actively writes for his own business as well as those of his clients from Australia and New Zealand.