Some Of The Best Shigeru Ban Buildings That You Need To Check
474 views
Shigeru ban is an awesome Japanese architect who has given us many well know constructions which are complimented by all. He is actually known for the innovation that is done with paper and he has mastered in providing shelters to the natural disaster victims with just recycled cardboard houses. He was also honored by many awards as well as prices such as Pritzker Architecture Prize, Asahi Prize, Ordre des Arts ET des Lettres, National Order of Merit etc. he has also written many books which are taught in many well know architectural colleges as well as universities. Here are some top Shigeru ban buildings as well as designs that you need to check out:
The paper house in Yamanashi in Japan: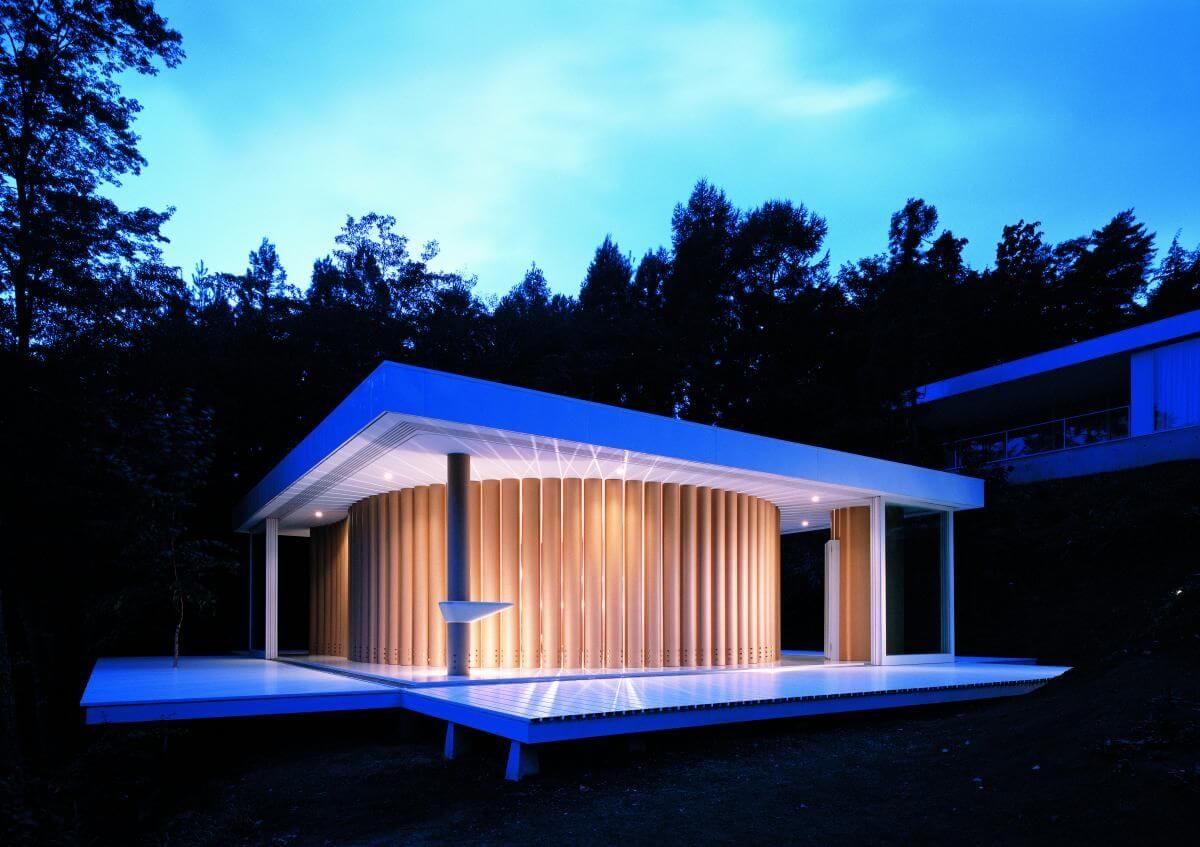 Source : i.pinimg.com
This amazing constructed was built in the year 1995 in Japan and you would be surprised to know that this paper house building was Shigeru ban's first ever paper building that he successfully made. Before the construction could even start ban had to go through a lot just to get permission to make this paper house as at that time paper was not considered safe for the construction purpose rather the paper was not even considered as a construction material anyhow. There were literally eighty tubes to support the lateral force of the building and there were ten more paper tubes which had to bear the vertical load. The house was simple and almost cylindrical in shape and the interior of the house is huge enough so that many people can take shelter at a time.
Paper church: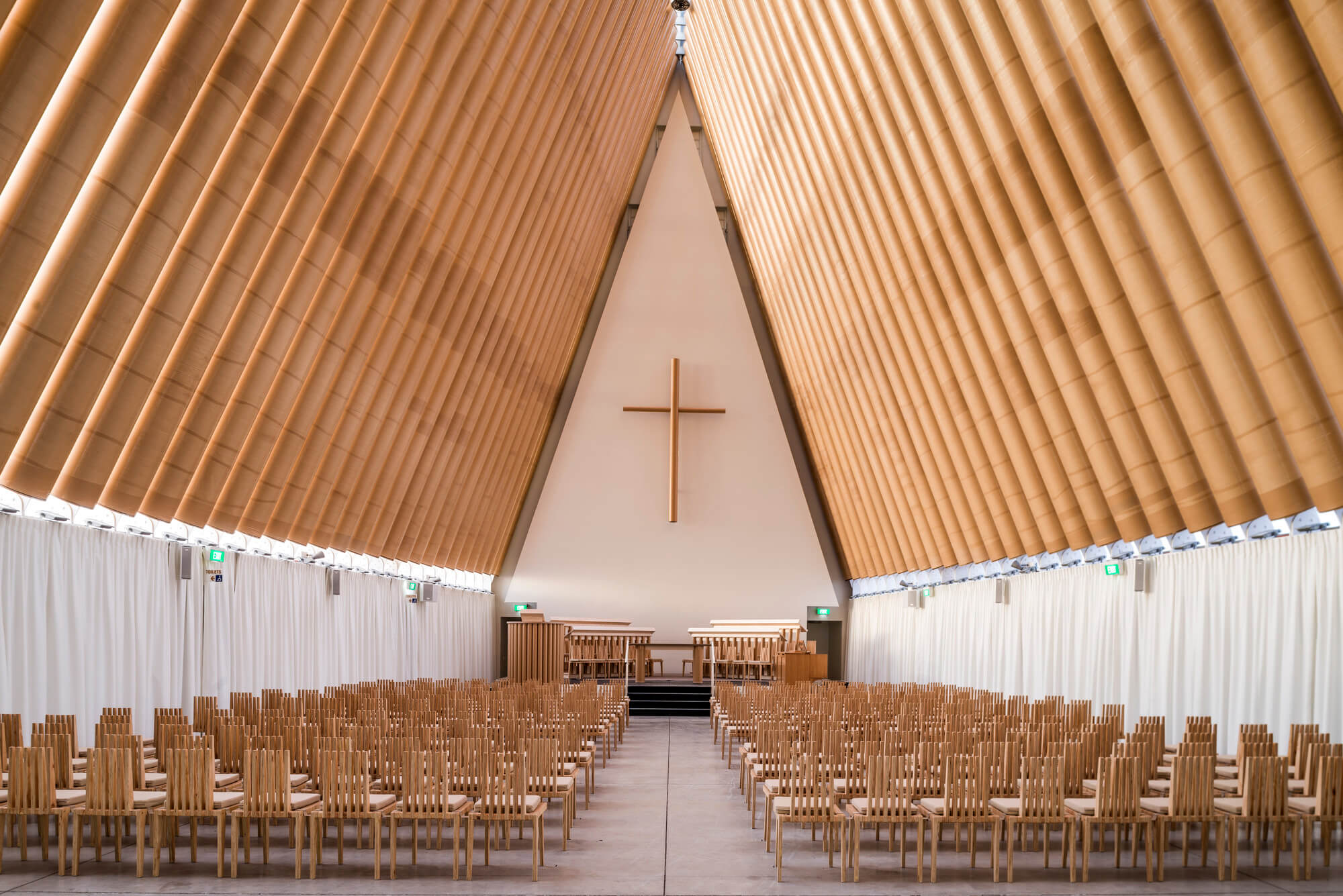 Source : images.adsttc.com
This amazing church is constructed in Kobe in the year 1995 and the initiative of constructing this church was taken after disastrous earthquake took place in Kobe. The earthquake was so disastrous that almost 6,434 innocent people had to lose their life in this natural disaster in the year 1995. This church that ban constructed for the shelter purpose of the earthquake victim had a cost of 2000 dollars. The best part about this building was that this building was recyclable so it can be reused several times at the time of earthquake. There is a small church as well that was constructed by him and this church is still been used for prayer purpose. The construction is no doubt beautiful and the main attraction is the ceiling of the church and many people can pray at a time in this church.
Paper partition system four: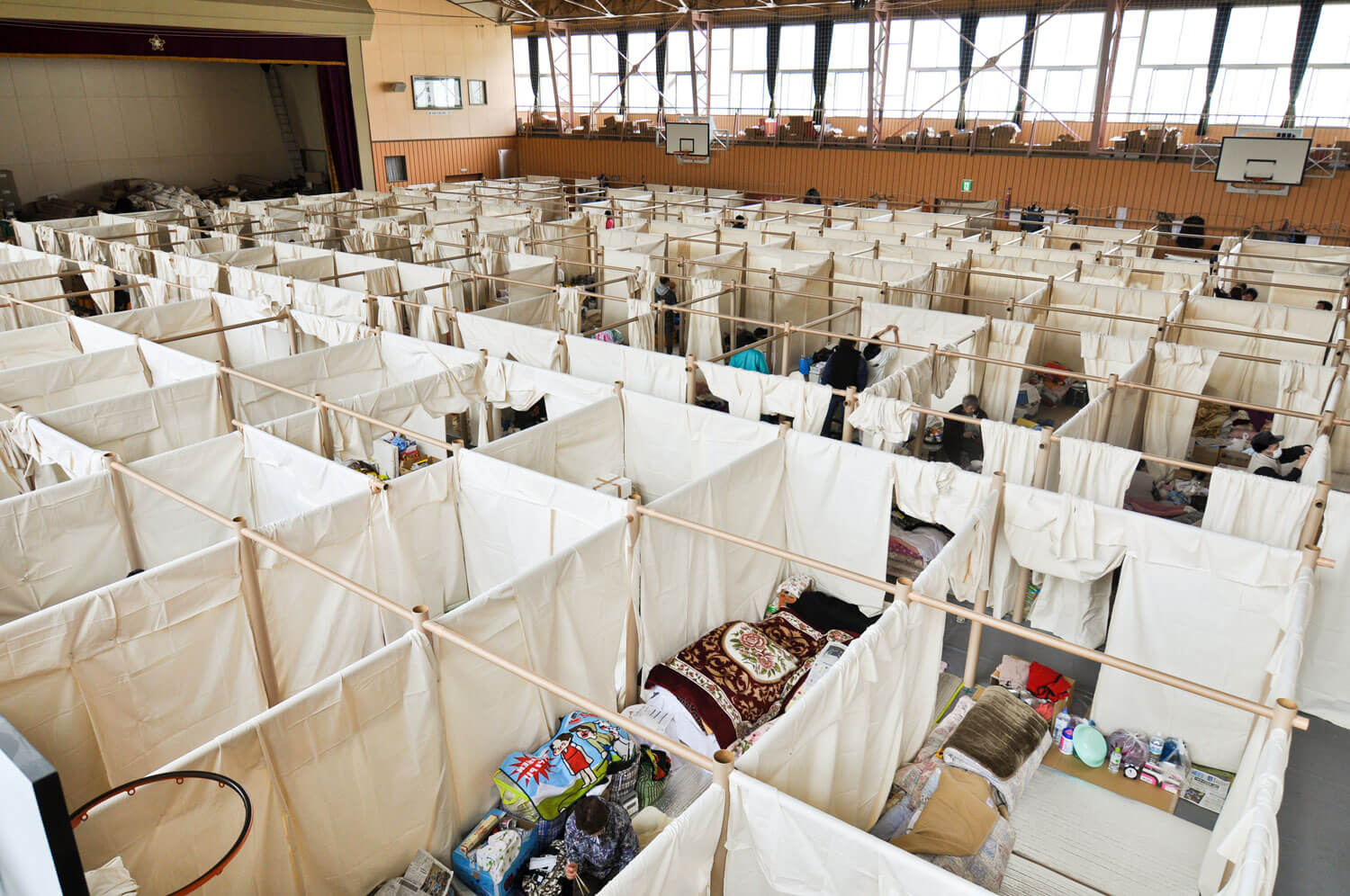 Source : artasiapacific.com
Japan had to go through a disastrous earthquake as well as tsunami which killed many people so after that in the year 2011 after that ban had to leave all this projects to provide some shelter to the natural disaster victims of Japan. This construction took place in a school gym where ban constructed many small paper compartments to ensure that many families could reside there during those tough days and some minimal privacy of all the families out there was looked after. All the shelters were as small as a big cardboard cartoon.
Centre Pompidou-Metz: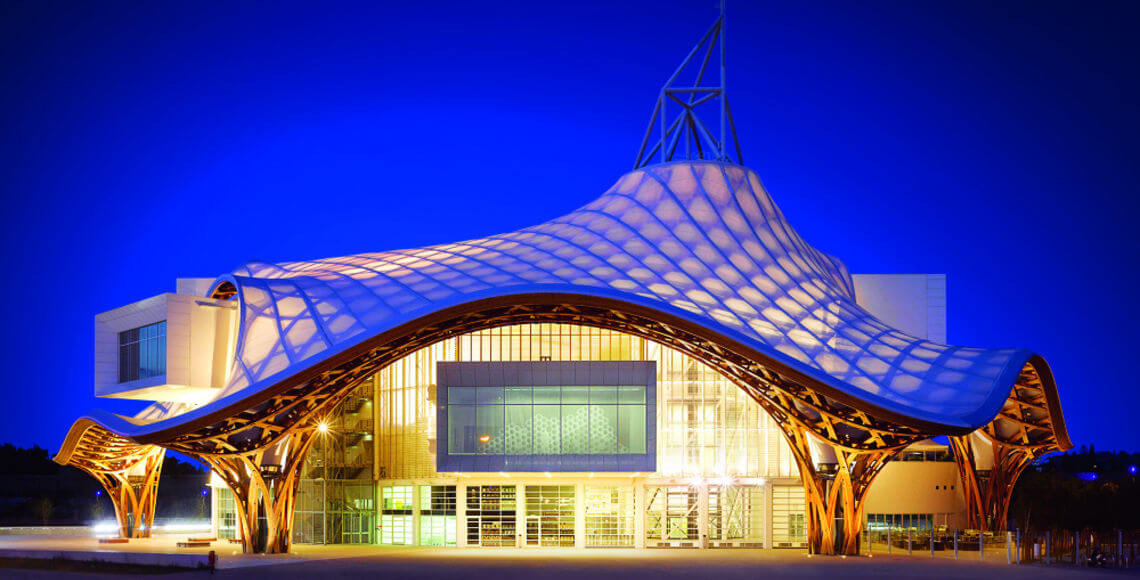 Source : bator.com
Well is one of Shigeru ban's those construction which is not at all related to any natural disaster. This museum was constructed in France in the year 2010 and the construction of this building was made up on laminated wood.
These were few Shigeru ban buildings that you need to check out and I am sure even you would be amazed by the uniqueness of all the construction.