The Masterpiece By David Jameson Architect : Glenbrook Residence
271 views
Glenbrook residence is a beautiful construction which was built by David Jameson architect and there is no doubt that it is one of the best constructions that is build by this architect. This house is known for the unique construction as well as new design and it is located at Bethesda which comes under Maryland that is in United States of America.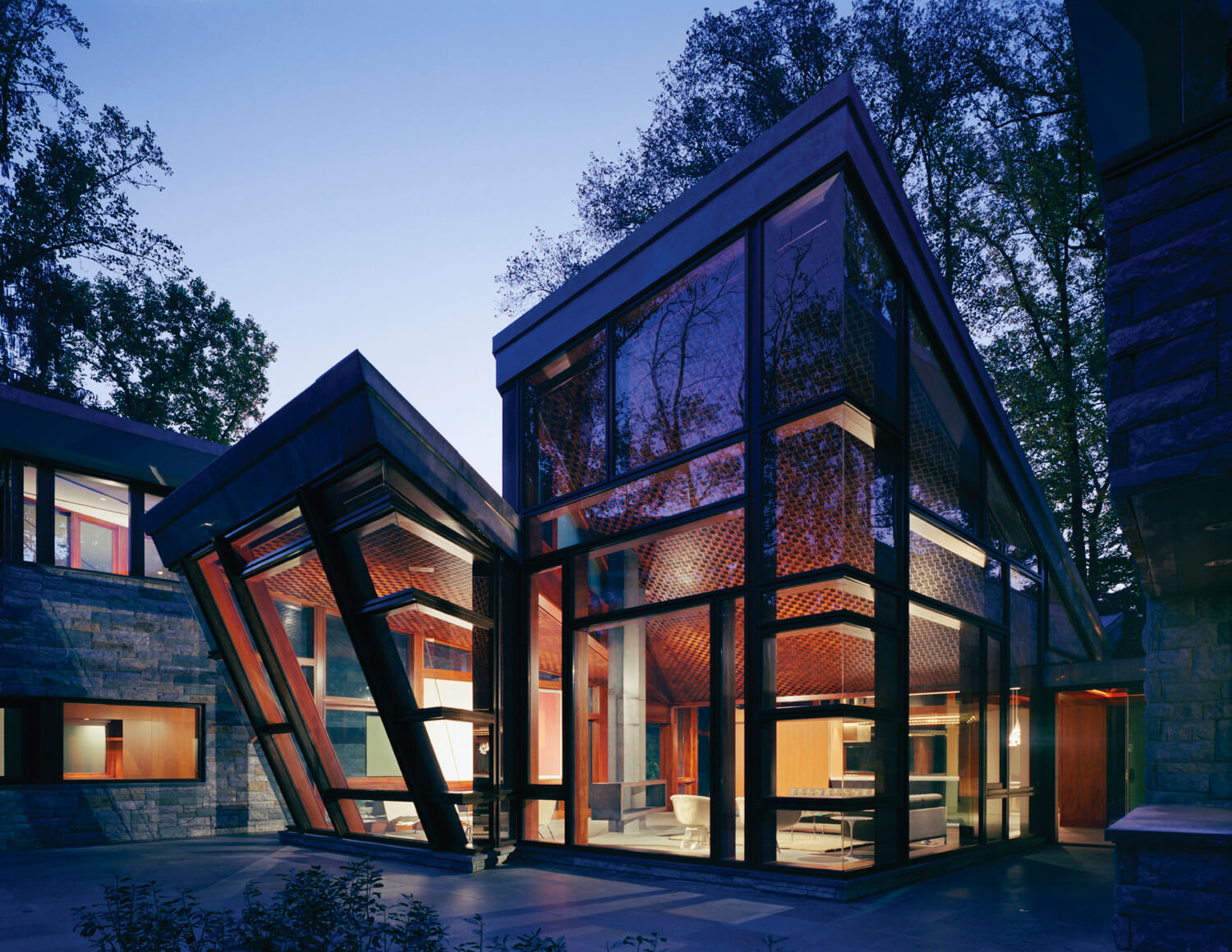 Source : images.adsttc.com
This home is designed in a different way and the best part about the home is the exterior which is designed in eccentric exterior designs. The location of the house is so beautiful that you can spend hours just by looking outside the house admiring the nature.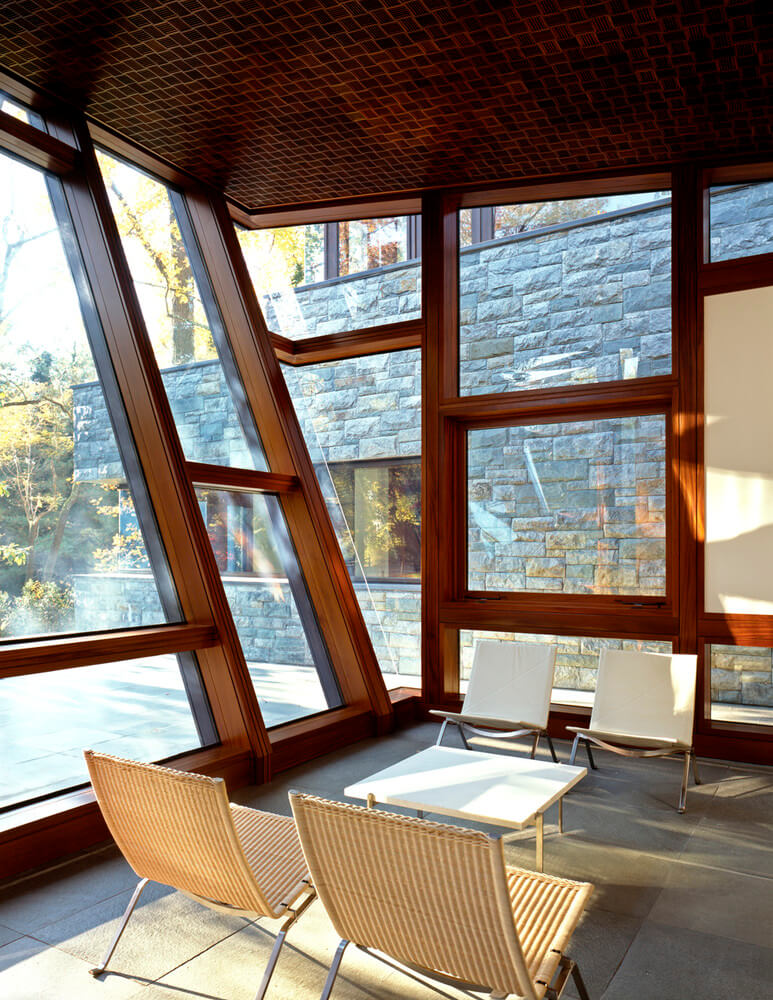 Source : images.adsttc.com
From outside the house looks that it is made by adjoin some small houses and every part of the house is oddly shaped which looks stunning. Almost every corner of the house has got a big glass window which makes sure that you could enjoy the nature outside while relaxing at the house.
Also Read : An Exotic Living Arrangement In Villa G by Andre Pihl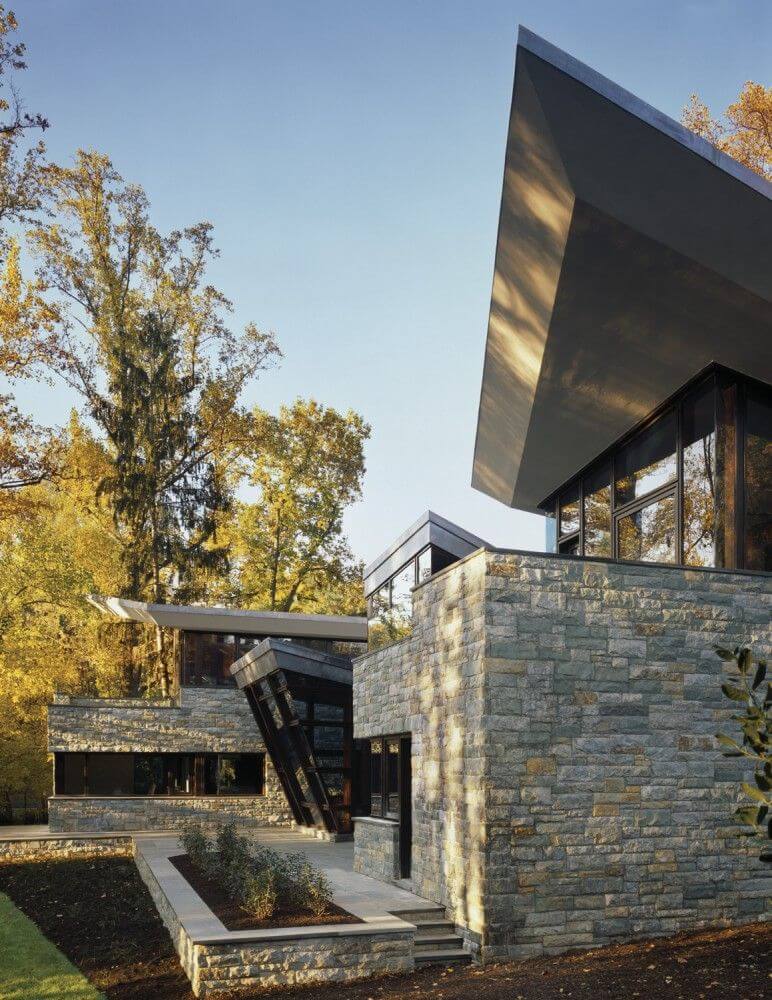 Source : i.pinimg.com
Right after you would be getting in to the house from the main entrance you would be able to see the living room of the house. Three sides of the living room has got big sized glass windows which makes sure that proper light could enter during the day time.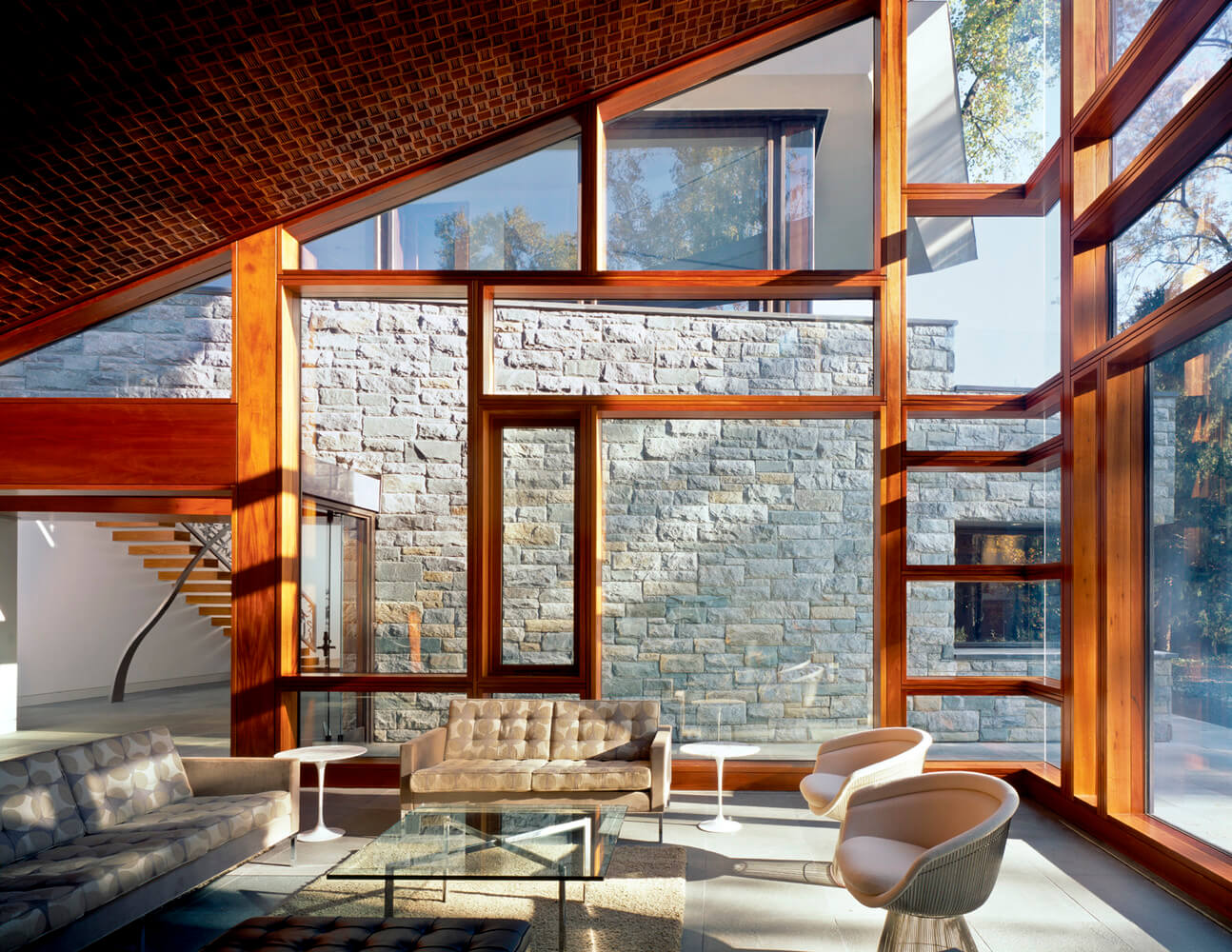 Source : images.adsttc.com
The roof top of the house is slight slanted and not straight or sloppy like normal roof tops of different houses. There are small paths which connect each block of the house to form this huge masterpiece building. There is small ground like areas at the exterior of the house which is full on green grasses so you can walk or workout there while being in touch with the nature.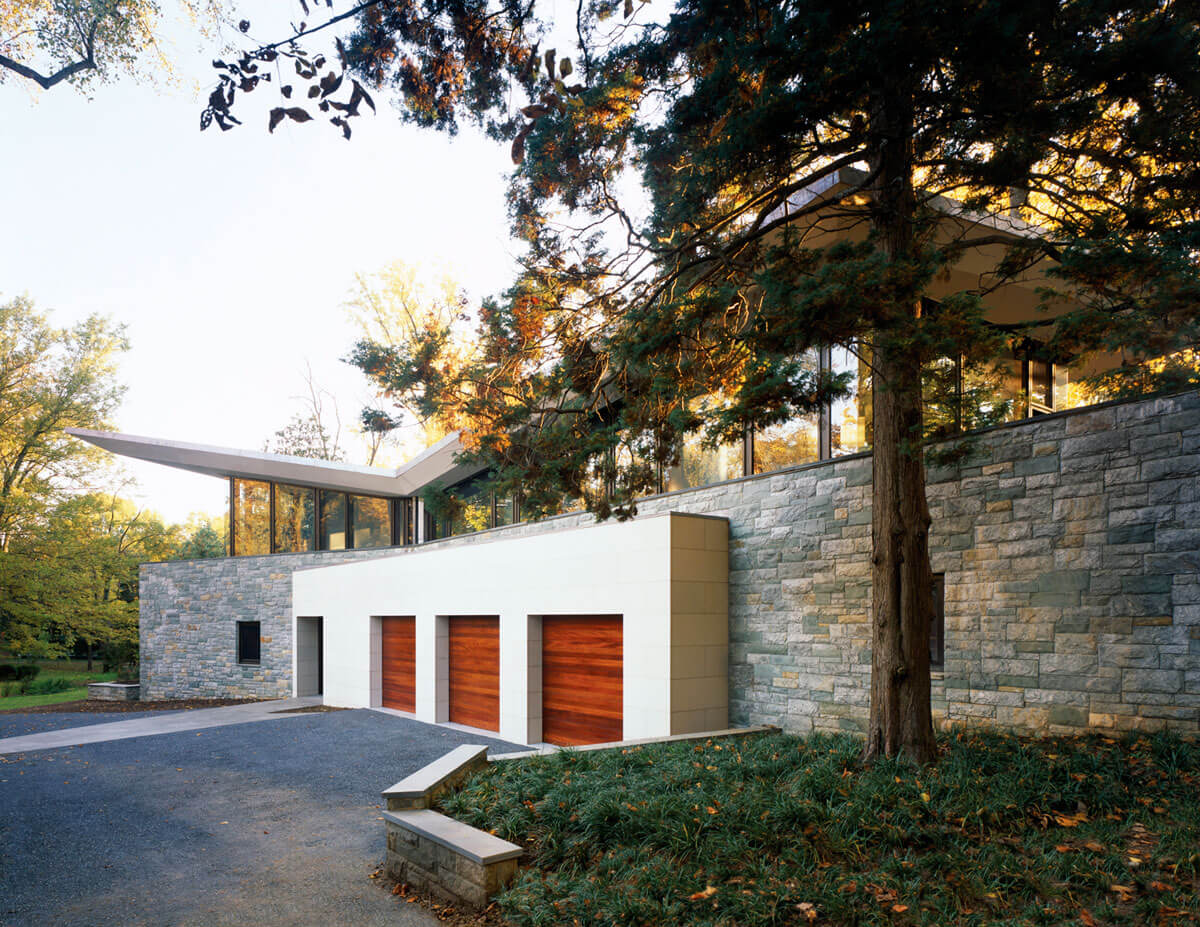 Source : cdn.myfancyhouse.com
Here you would be able to see rectangular stone walls which adds texture to the walls and makes the house looks absolutely stunning. The staircase would take you right to the bedroom of the house which looks quite luxurious and the whole house has got wood works all over which gives the house a warm look.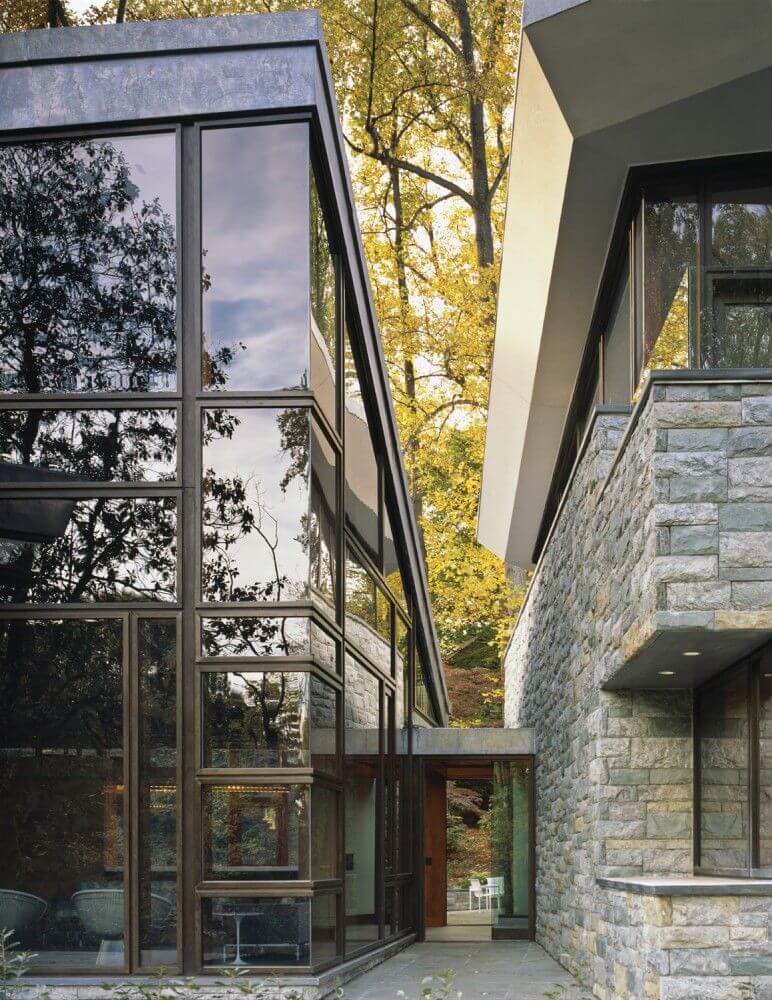 Source : i.pinimg.com
If you are looking for a unique as well as completely different styled house and you have a soft corner for nature then this Glenbrook residence is a perfect place for you to be in.
Source : images.adsttc.com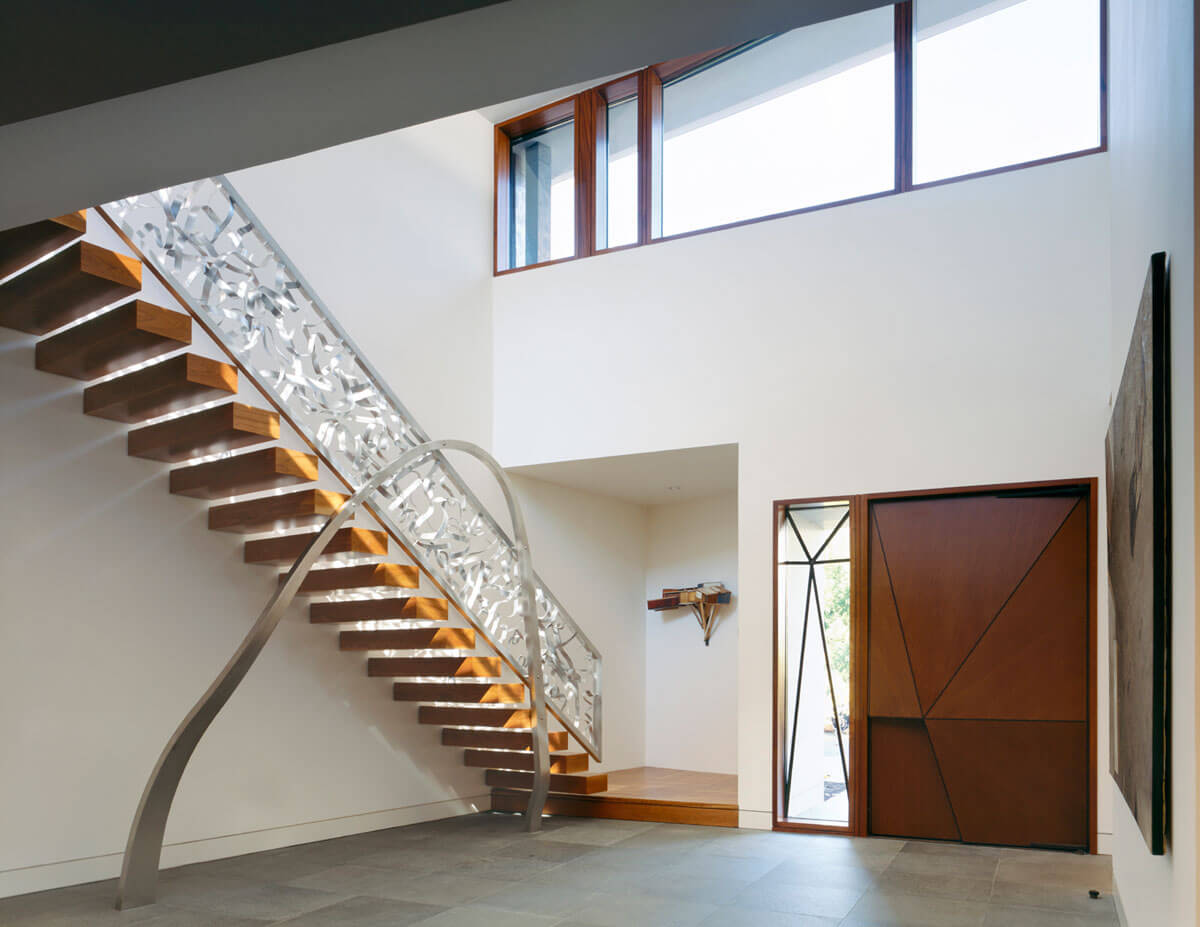 Source : cdn.myfancyhouse.com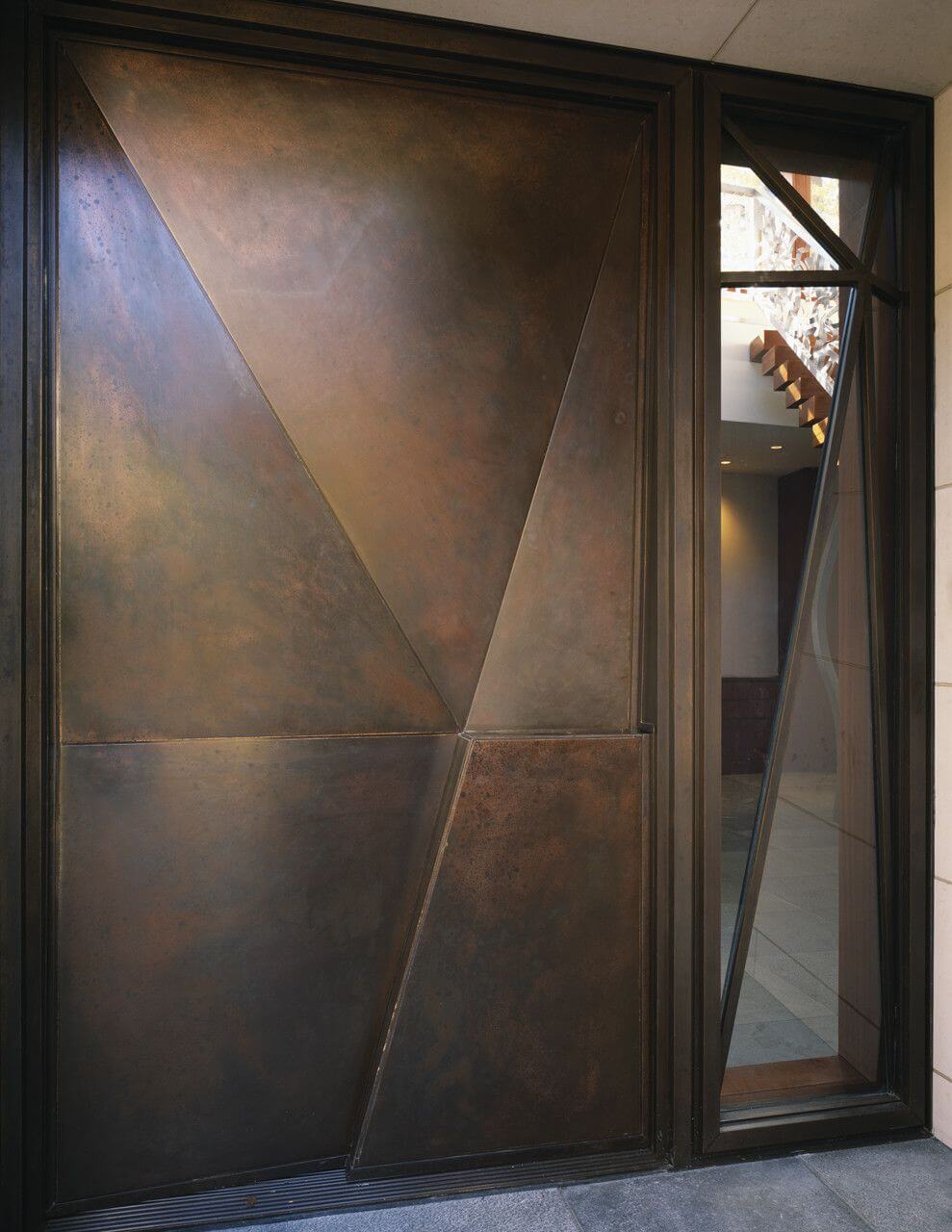 Source : i.pinimg.com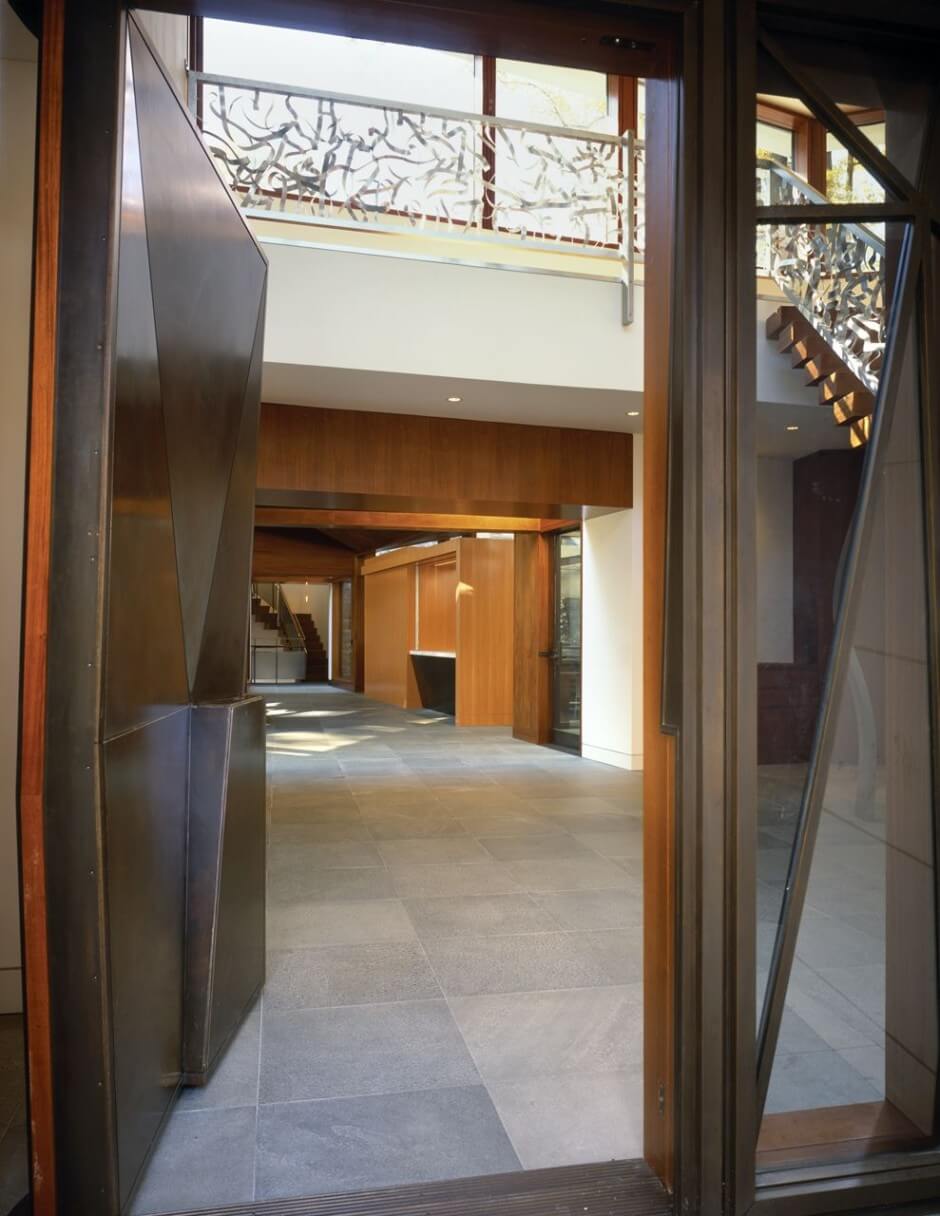 Source : archiscene.net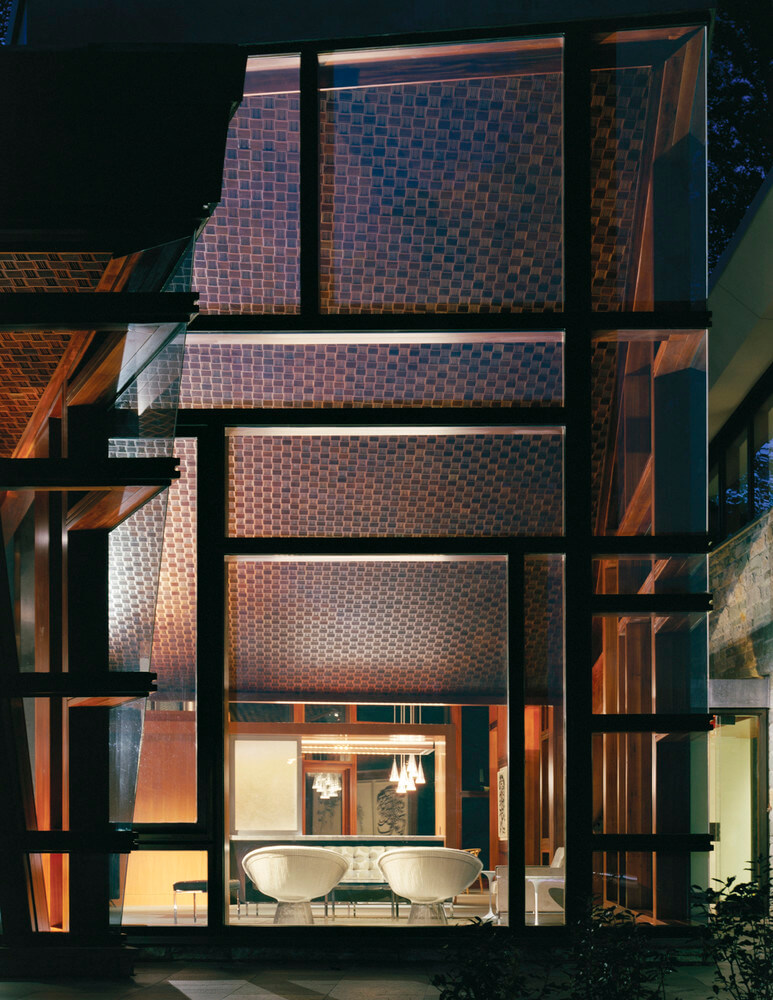 Source : images.adsttc.com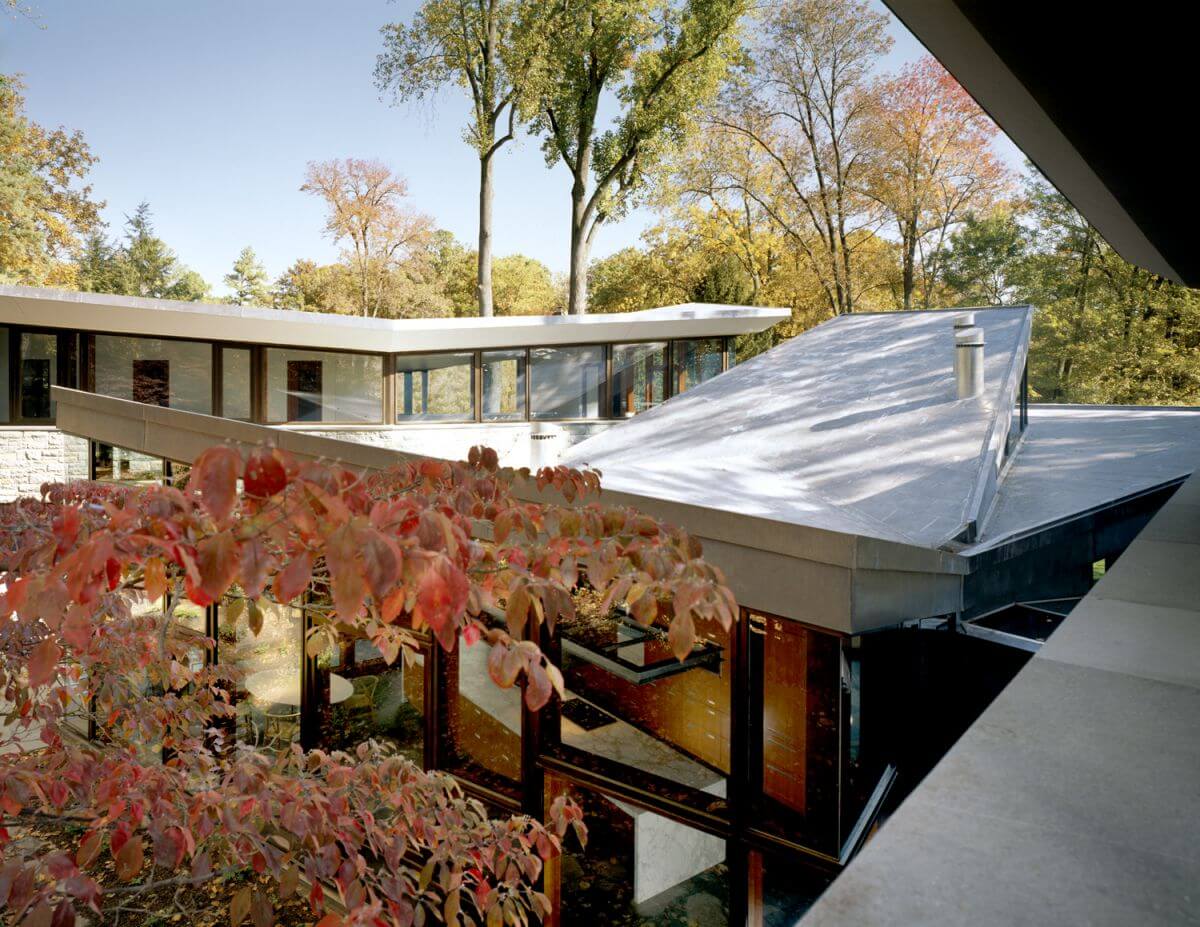 Source : baldoa.com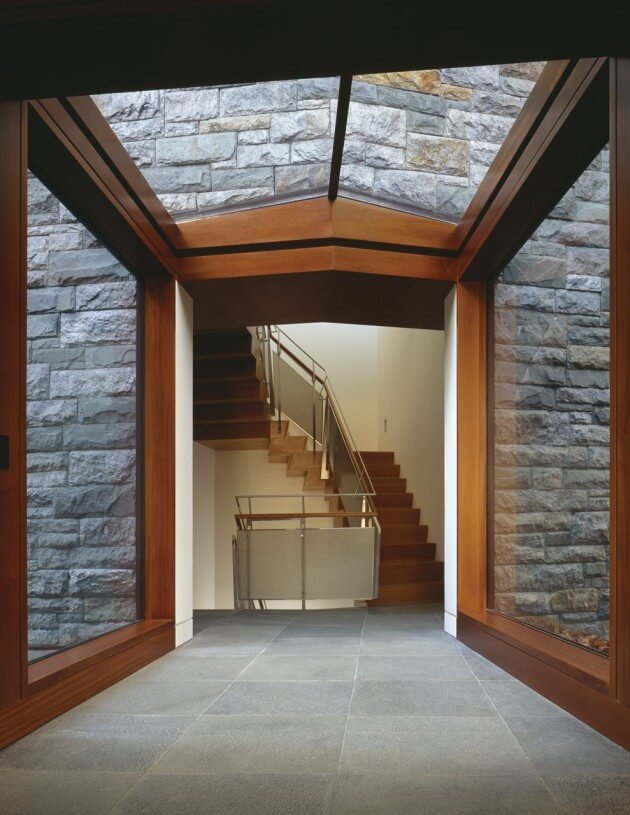 Source : contemporist.com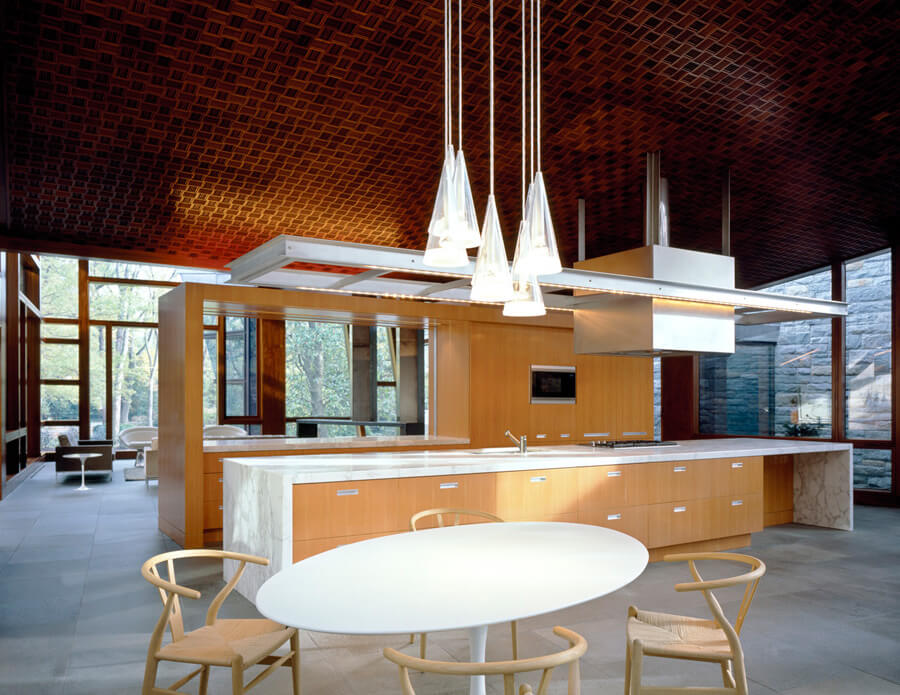 Source : plastolux.com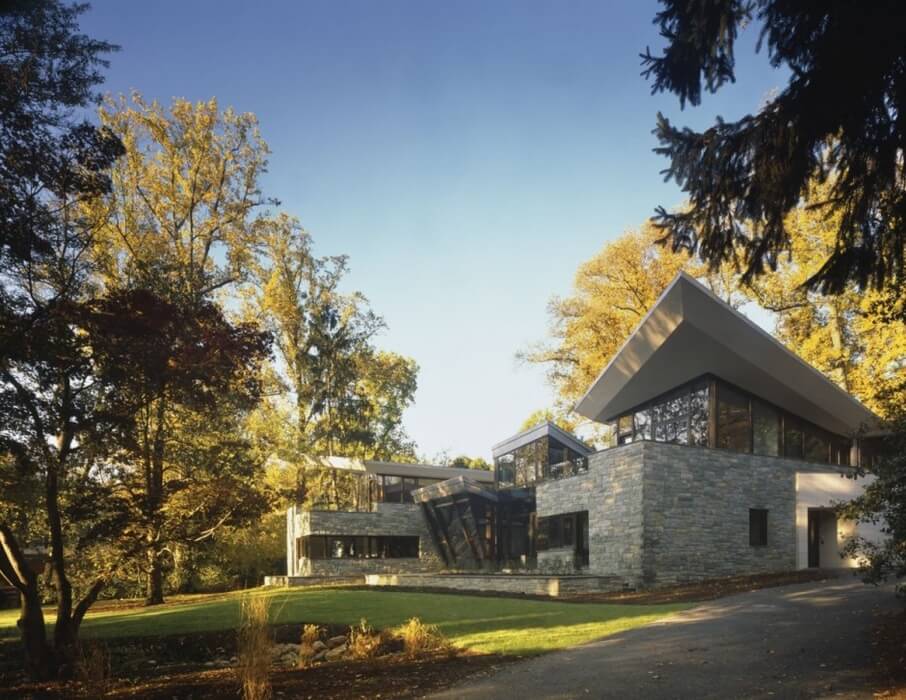 Source : obstanovka.by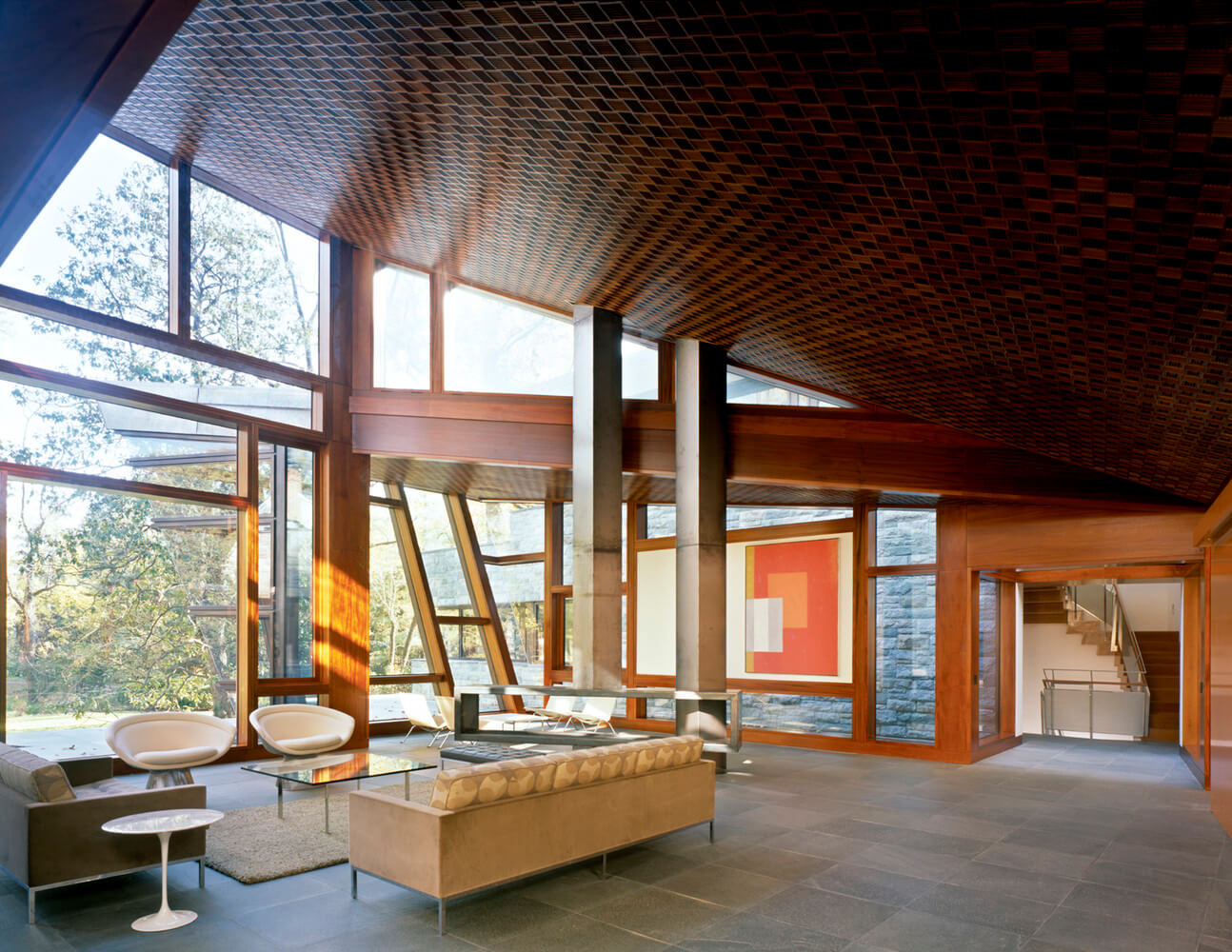 Source : images.adsttc.com