Studio Design : 5 Interior Design Tips To Make Your Small Space Feel Larger
275 views
That 4,500 square foot tri-level home with a giant backyard was great for 30 years, but now you have decided to downsize, and you are faced with relocating to a tiny-feeling 900 square foot studio apartment in a high-rise. You've done your research about the move, and you have diligently reduced the amount of your belongings through a garage sale, an estate sale, Craigslist postings and finally just giving stuff away. You luckily have enough money to have your move professionally handled from packing to loading, traveling and delivery, and finally to unpacking and set-up. You've made all of the arrangements for utility shut off at your home and service restoration at your apartment, and you're sure that glitches will be kept to a minimum.
You love the new, smaller city you are moving to, maybe a place with affordable rent like Champaign, Illinois, and you really like the condo you have purchased and the surrounding complex, but one problem that you haven't yet solved is exactly how to make your newly chosen space feel larger. Don't worry about that any longer, because following are some great interior design tips.
Paint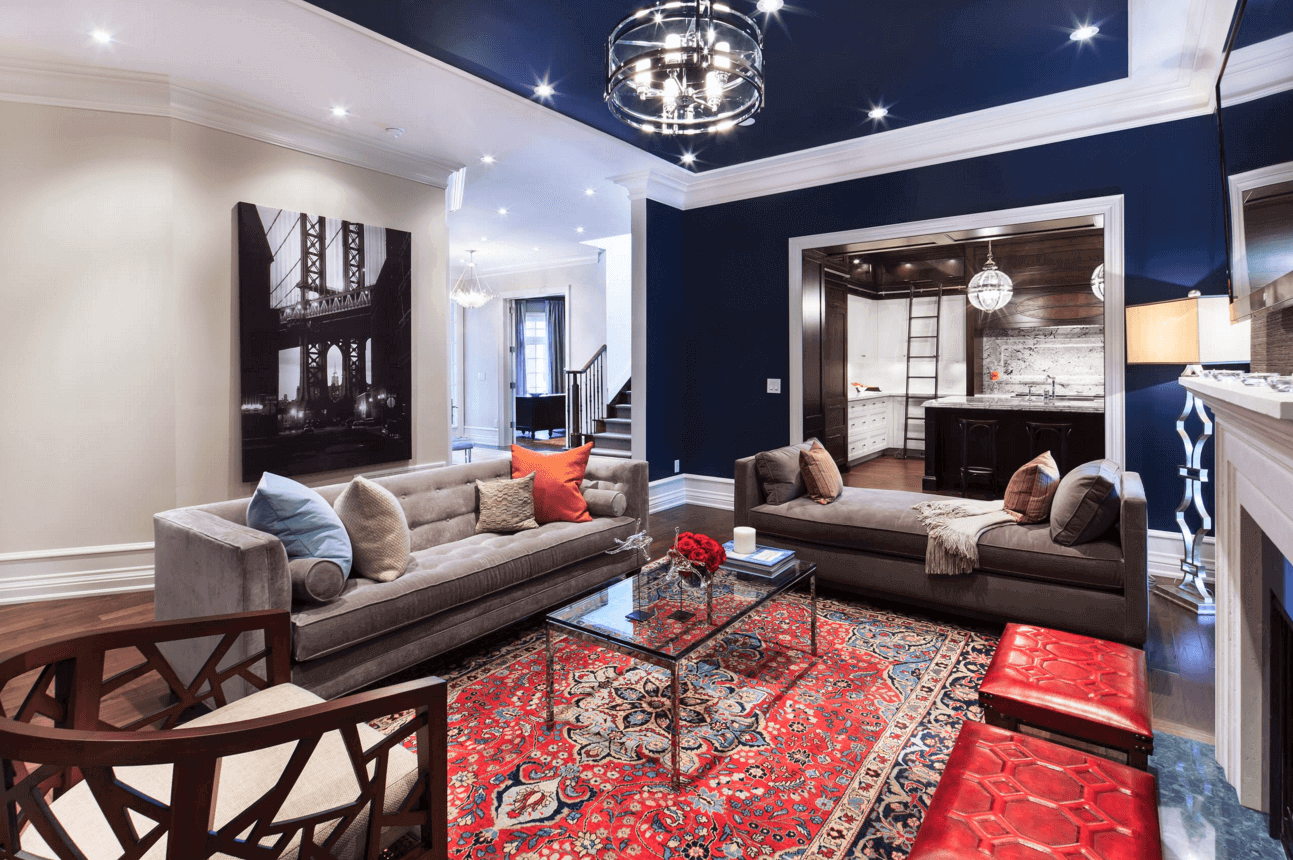 Source : cdn.freshome.com
You have watched enough DIY cable shows to know that paint is an excellent and relatively inexpensive way to radically change apartment design aspects. So, let's cover two basics here—walls and ceilings.
You may already know that white is the way to go for walls in a smaller space. And we mean white—not some leftover paint with a grayish cast that will make your rooms dingy, dark, and smaller. Use a good quality bright white paint for all walls, and you will instantly see how this will open up your space.
For ceilings, however, we are going to get counter-intuitive, and we suggest that you paint ceilings with a rich, dark blue or maroon paint. You'll be amazed at how this produces instant depth and makes each room look considerably larger. Try it, and if you don't like the effect, you can always paint over it.
Also Read : 7 Interior Design Tips for a Cozy Winter
Smoke and Mirrors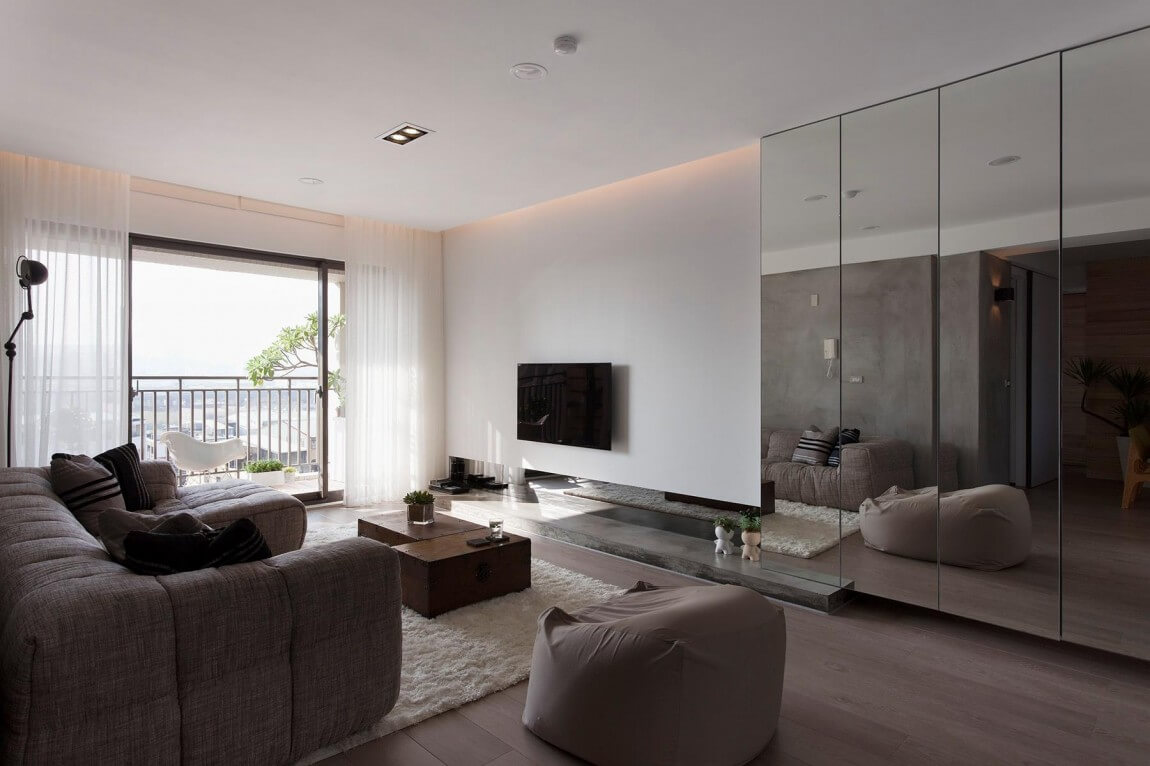 Source : washingtonpost.com
OK, forget about the smoke part, but seriously consider some floor to ceiling mirrors. Think about when you were a little kid and went to that fancy restaurant where it looked like there was a huge room that never ended as it was seemingly filled with hundreds of diners like you. Your mom had to explain that the people in that room were reflected in a floor to ceiling mirror, but the illusion of space was considerable. We're not saying to cover all of your walls with mirrors, but strategically placed reflective devices will make your small space look bigger.
Respect the Light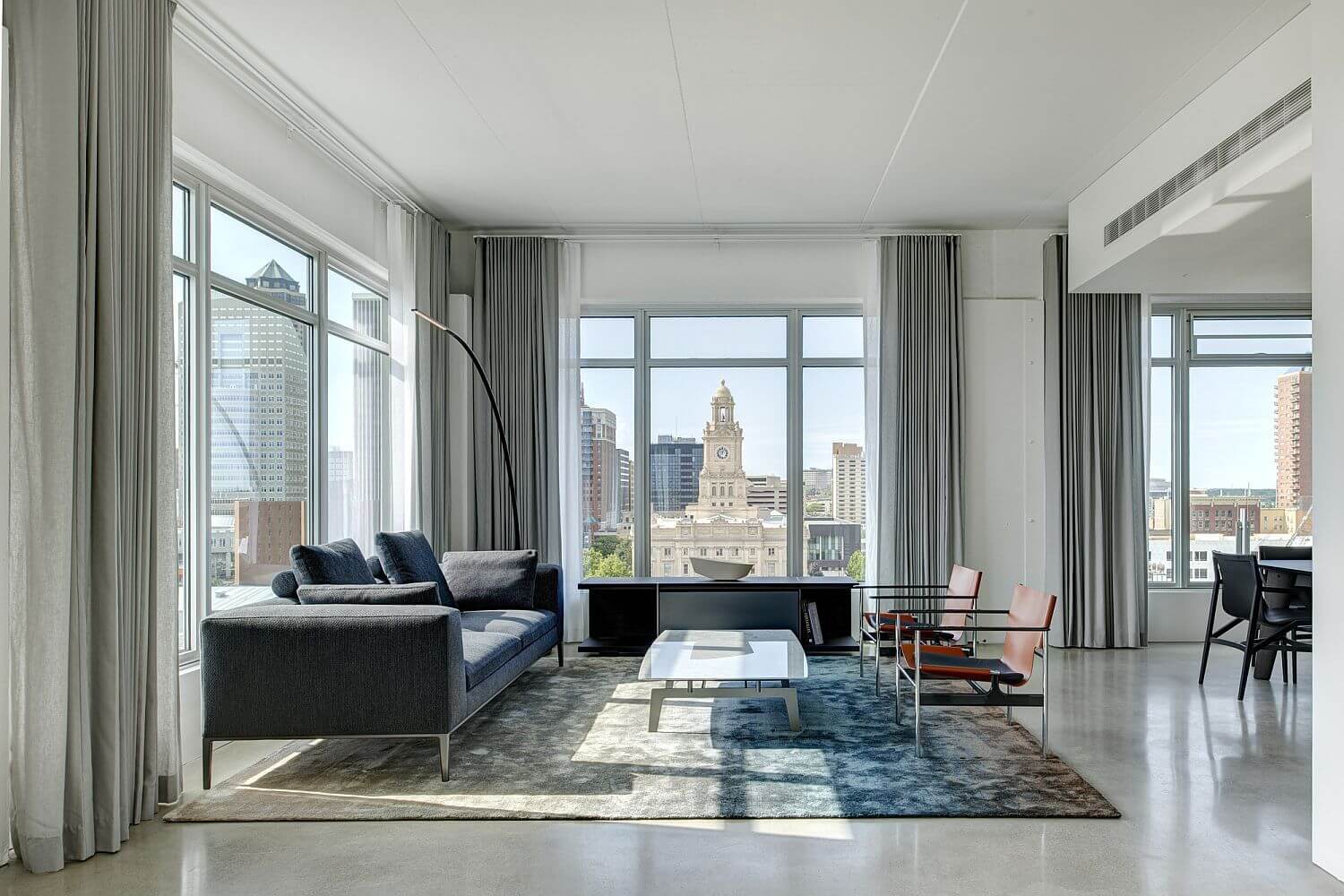 Source : i0.wp.com
Natural light is your friend, and darkness and shadows are your enemy. Simply, don't cover windows with furniture or window treatments that can't be altered to allow the natural light in. If you have the luxury of a lot of openings to the outside, diligently try to leave them alone and unencumbered with large chairs, desks, and other pieces of formidable furniture.
Keep it Away from the Walls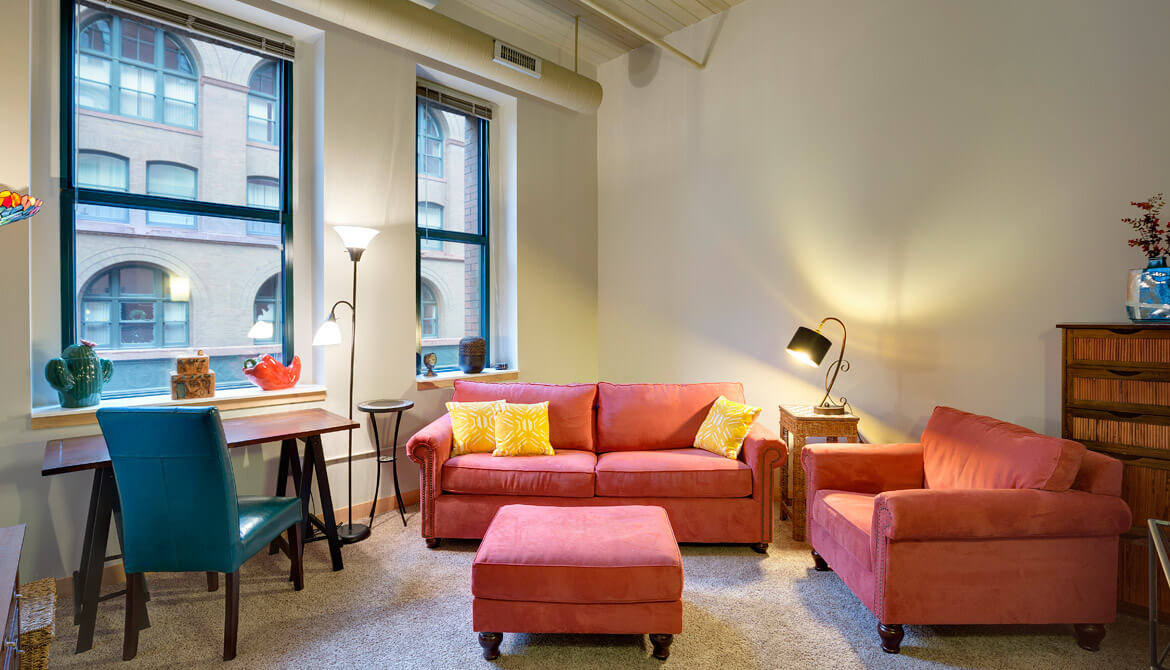 Source : apartmentsinstpaul.com
Your first inclination may be a linear one, and you may think that the best way to create space is to leave an area as uncluttered as possible. That's a good thought, but it doesn't mean that you should push everything against the walls to create more room in the center of a space.
Another counter-intuitive idea here is to move everything at last three inches from the walls. Yes, your center space will technically be a little smaller, but by keeping things from butting directly against walls, you will create a feeling of airiness and flow, and your eye will see space instead of a lot of pieces geometrically jammed against walls. This reminds us of an art gallery where a single chair is placed in the center of a platform, and the viewers instantly see space instead of just the object.
Dual Purpose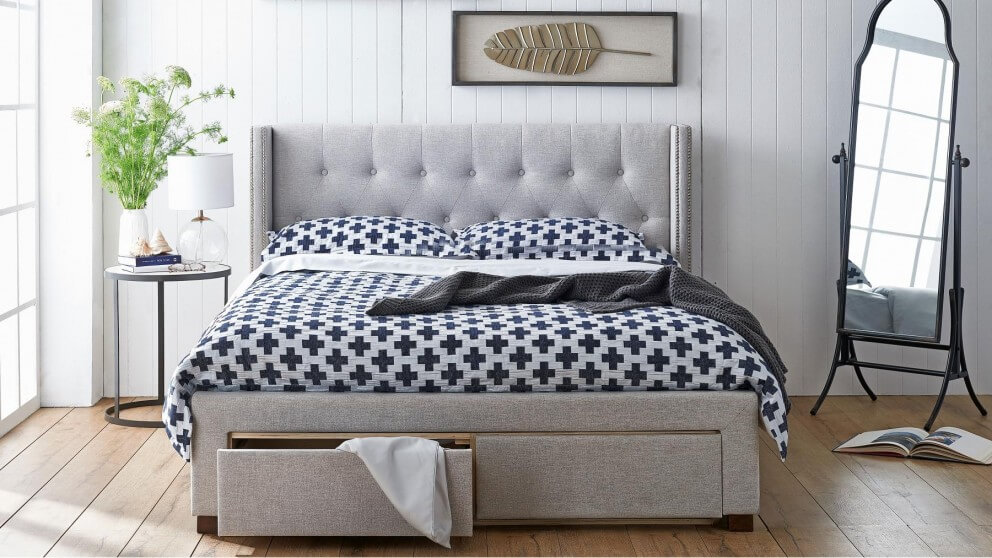 Source : azcd.harveynorman.com.au
Finally, search out usable furniture that serves more than one purpose. Think bed frames with drawers and ironing boards that disappear in closets like those you may have seen in old cartoons.
If you are moving from a large home which was the first you ever purchased on a contract for deed agreement in your early-20s to a studio apartment, space can be a challenge, but with some thoughtful planning, you can make your smaller quarters feel a lot bigger and more comfortable.