Finding The Right Tub For Your Bathroom : A Bathtub Buying Guide For First Timers
171 views
The fast pace of our society often leads people to make choices based on the amount of time something is going to take rather than what the best choice for the situation might be. Taking a shower is a good example of how this works. Showers are quick and they offer the most efficient way for a person to get clean. They are not as relaxing, however, as a nice warm bath can be. Drawing a bath is something that can provide stress relief, help to soothe sore muscles, and just give people an escape from the hustle and bustle of the day. Makers of bathtubs understand the appeal of a nice warm bath, which is why there are a variety of styles and options to choose from for those looking to buy.
What are the Different Styles of Bathtubs?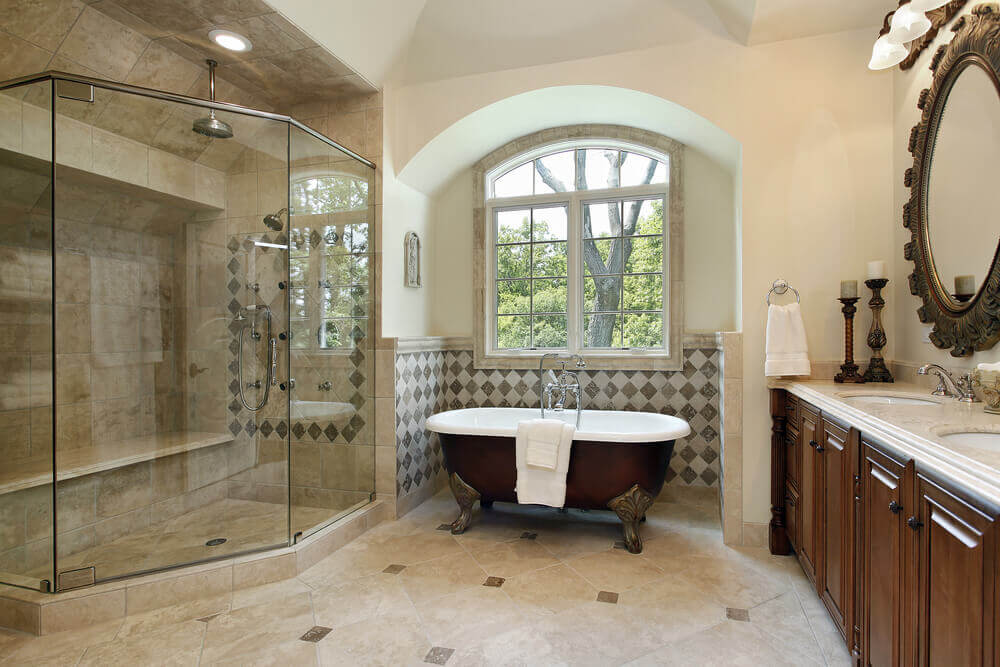 Source : s3.amazonaws.com
The most iconic style of bathtub available for buyers is the clawfoot tub. This is a classic style that was very common in homes in the previous century or two. The style is often used in more modern homes because it sparks that bit of nostalgia that some homeowners are looking for in their bathrooms. Another style that is often seen in today's homes is the slipper bathtub. This style has one side that raises up higher than the other which allows the user to put themselves in a lounging position. This is one main reason that people often want to use a bathtub, so this style lends itself well for a very relaxing experience. There are several other styles of tubs available, and more information about them can be found at The Tub Connection.
Also Read : Contemporary Designs: The New Concept for Bathroom Interior
What are the Different Materials Used in Making Bathtubs?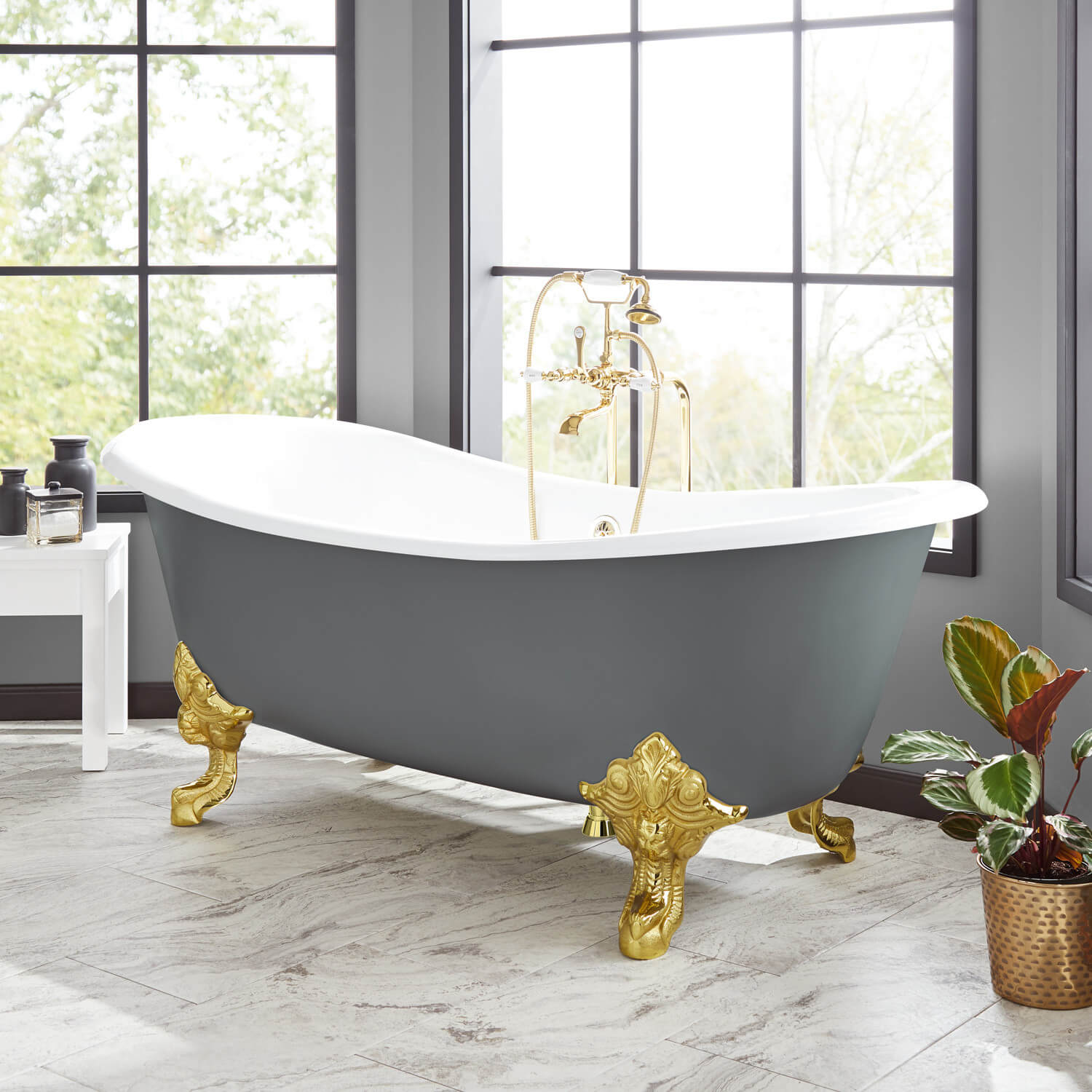 Source : cdn.signaturehardware.com
The materials that go into making any product can have a significant impact on how well that particular product is going to hold up over time. Materials will also have an impact on how easy a product is to move and install in a home. One popular material for bathtubs is cast iron. This material is extremely durable and will typically last for a very long time. One downside to this material is the weight of the bathtub. The heavy weight can make installation a challenge, and once a cast iron bathtub is in place it is likely not going to be moved. Another widely used material for bathtubs is acrylic. Acrylic material is very lightweight and inexpensive. This provides for a wide variety of styles and an easier installation process. There are a few other materials used in some bathtubs, and more information on those can be found here.
What are Some Additional Bathtub Features?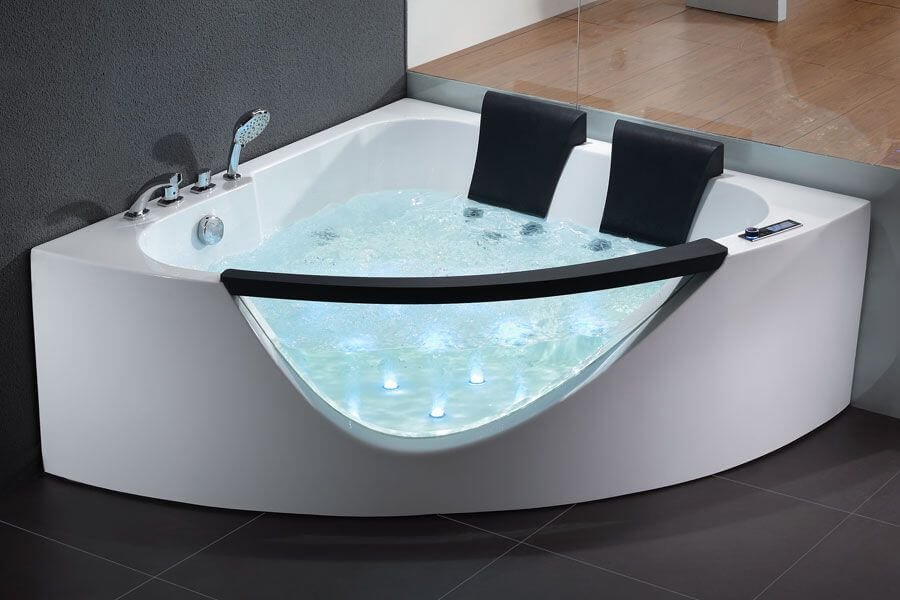 Source : i.pinimg.com
There are additional features that come with certain bathtub models that potential buyers should be aware of. One very popular feature is to have a jetted tub. This feature turns a regular bathtub into something that can truly soothe and ease the stress of a hectic day. Another feature often found in bathtubs is to have a digital control panel that provides the opportunity to operate the jets, music, colors and any other aspect of the tub that may be available.
There are certain things that are simply worth taking the time for, and climbing into a nice warm bath may well be one of those things. A bathtub can provide a quiet sanctuary where a person can experience some true relaxation. A bathtub can be a source of stress relief and can truly become a cherished part of any home.