House 007 By Dick Clark Associates
1,504 views
House 007 is a modern house which is built in the center of the town of Austin in Texas in the year 2017. Its location is considered to be the most appealing feature. The brain behind this brilliant project is a Texan studio, Dick Clark Associates.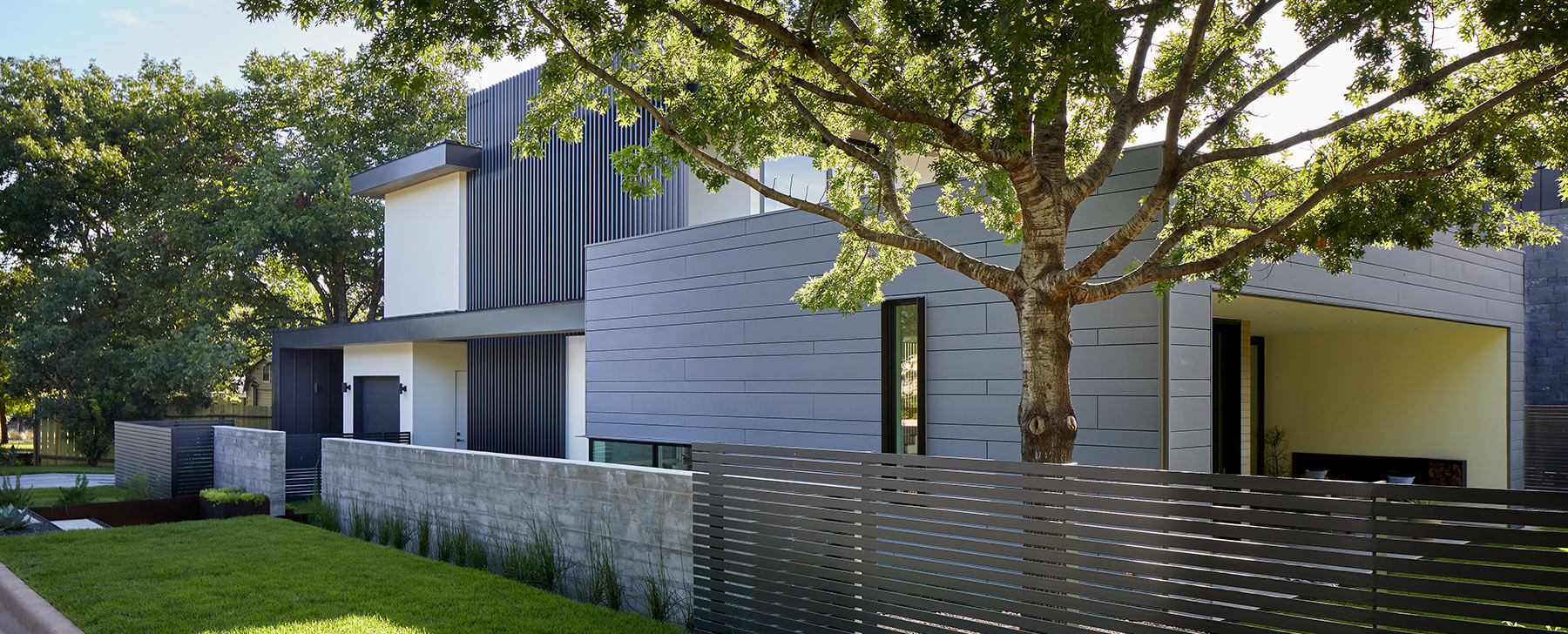 Source : dcarch.com
According to the designers, the location of the house played a very crucial role by being the inspiration behind the design of this house. Their aim was to build a house which would gracefully fit into the neighborhood. The architectural plan is such that it connects the indoors with the outdoors without interfering in the privacy of the members who live there.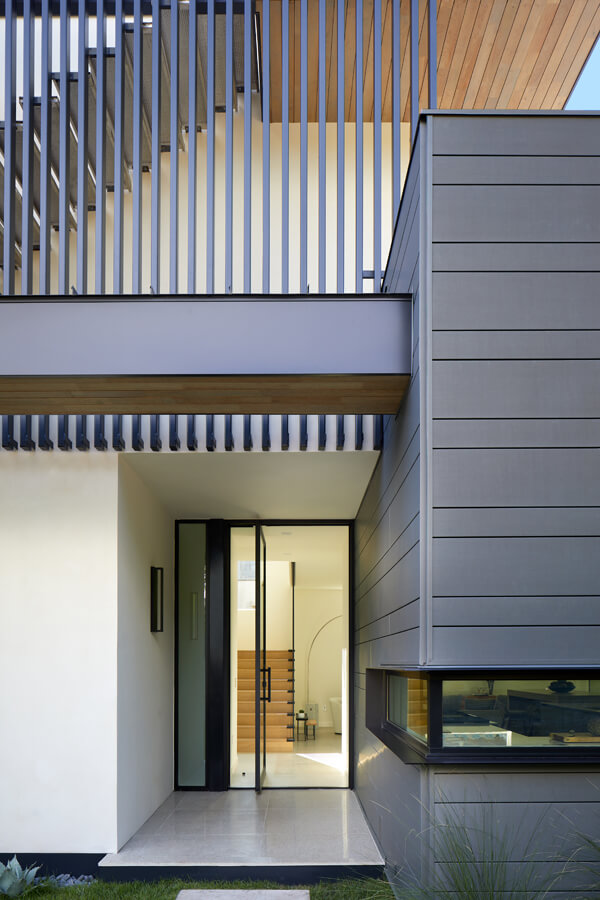 Source : dcarch.com
The roofs have a very unique cascading style which helps in making the house step upward and backward from the street which creates a hierarchy in the entrance transition made for the pedestrian.From the very first day, the designers started working on this project very intimately.
Also Read : A Family Tree House In The Name Of Tower House By Gluck+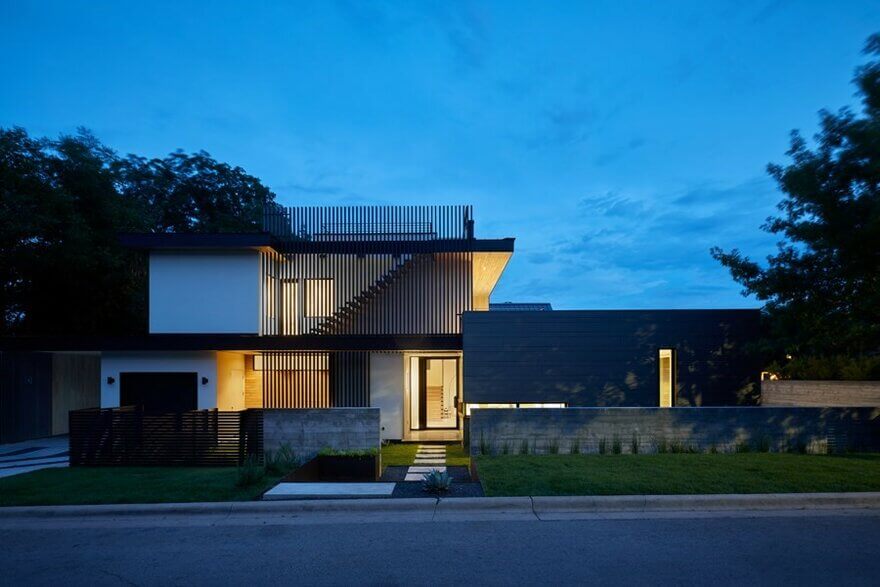 Source : homeworlddesign.com
They used a thought process where they would think what they would have liked and valued if it was their own house. The designs are basically influenced by mid-century-modern ideas. Marvin windows which are extremely versatile are integrated in order to complement the warmth of the design and clean lines.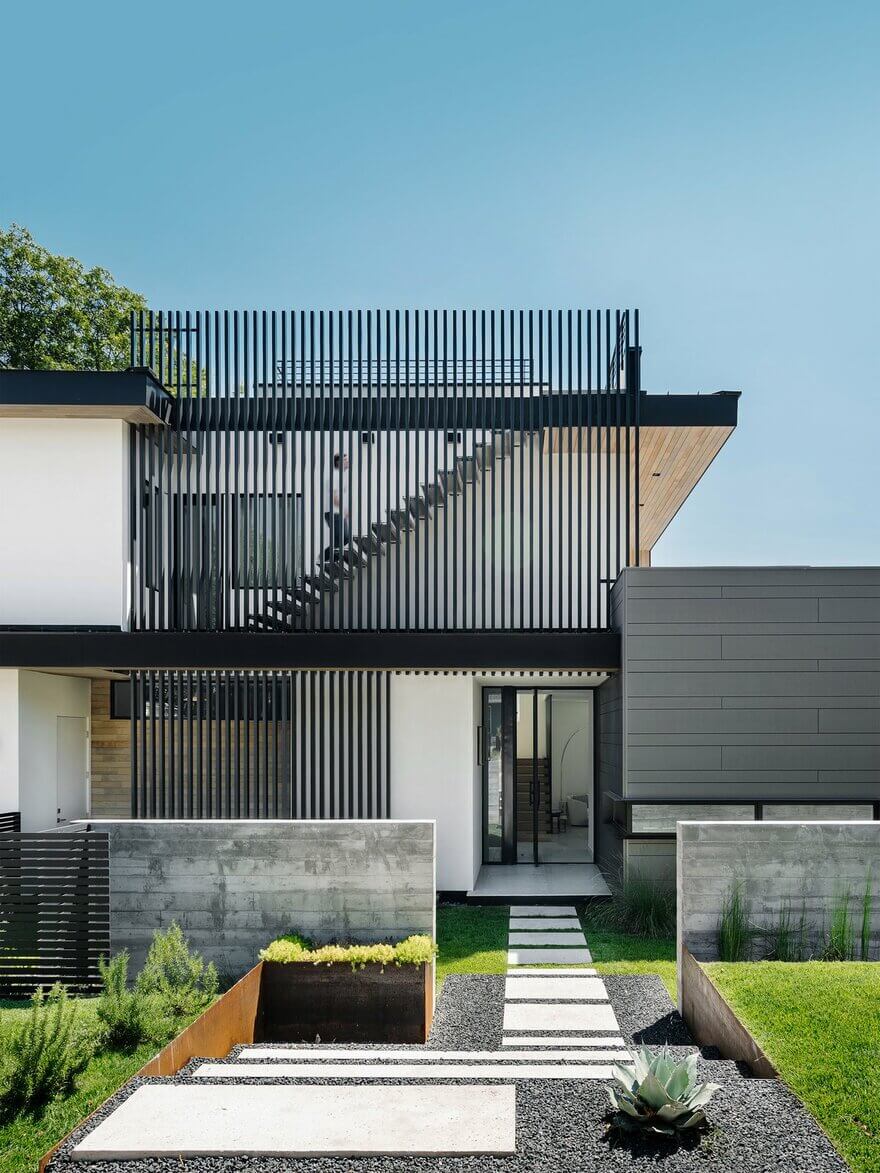 Source : homeworlddesign.com
The job of the Marvin products is not just the introduction of natural light inside the house. They capture the light of the indoor space by washing a ceiling or wall. As the spaces built are smaller in size, it is important how the light is used in interacting with the people who live inside the house. All the products of the Marvin are clad with the Ebony exteriors.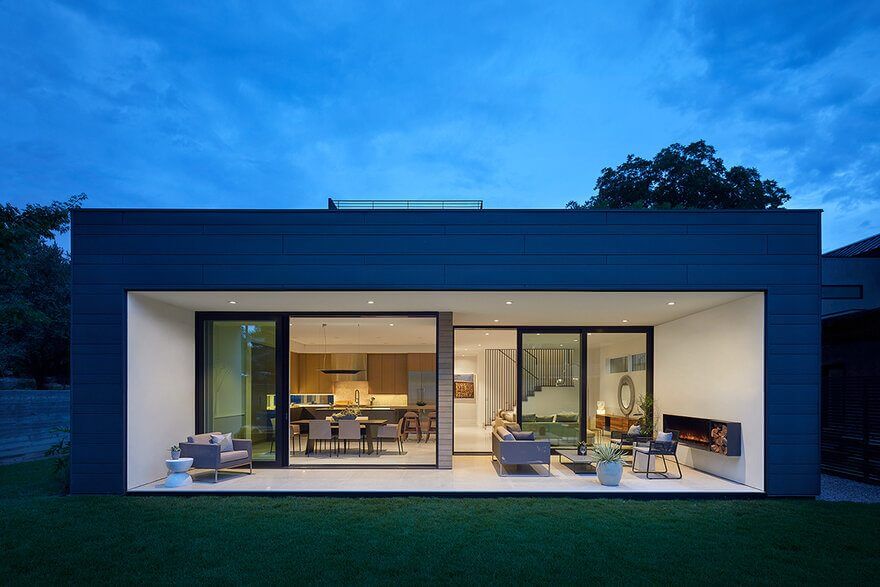 Source : homeworlddesign.com
The rooflines are made horizontal to maintain a personal scale, spanning across the screen wall of the length of the two-storeyed house and making it both structural and architectural. The landscape is very intelligently used as it gives a sense of privacy and also makes an amazing backdrop which can be enjoyed from the doors and windows.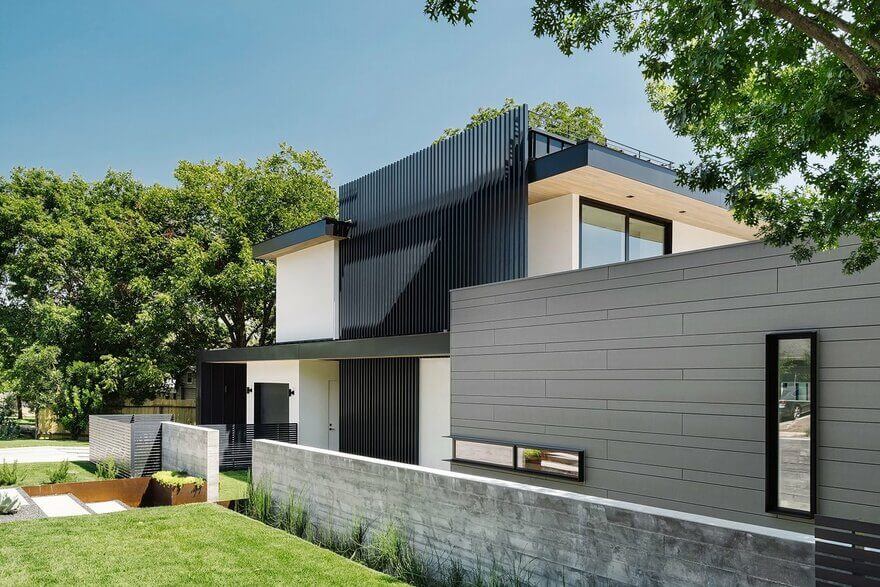 Source : homeworlddesign.com
The corner lot is the centralized entry. It gives privacy to the rooms facing north from the public areas facing south. The door is a specially designed three-panel door where the sight lines and frames are minimized and the unobstructed glass is maximized.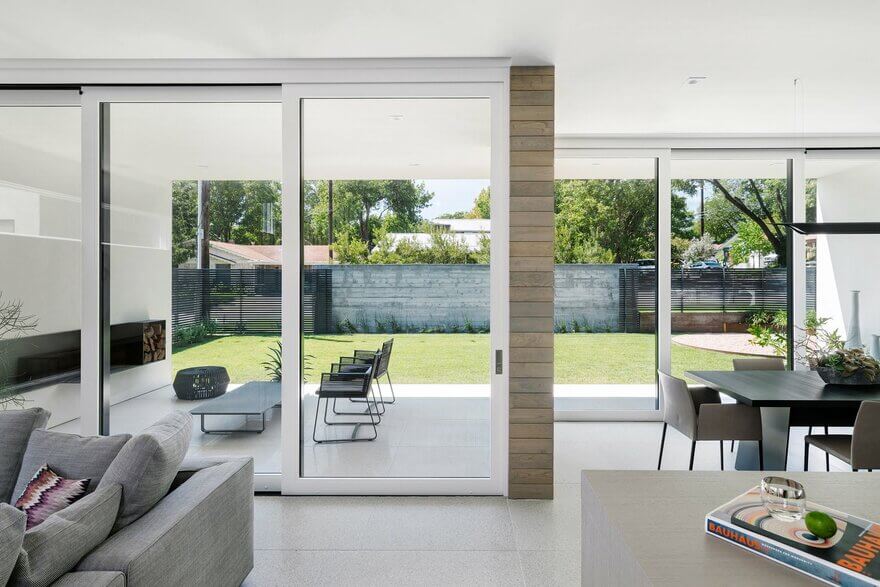 Source : homeworlddesign.com
The doors have some special features which make them different from other ordinary doors. In order to extend the area of the living room, you can open the door, whereas when you need that privacy, you can close it and create separation. This house is an exceptional blend of sophistication and casual elegance.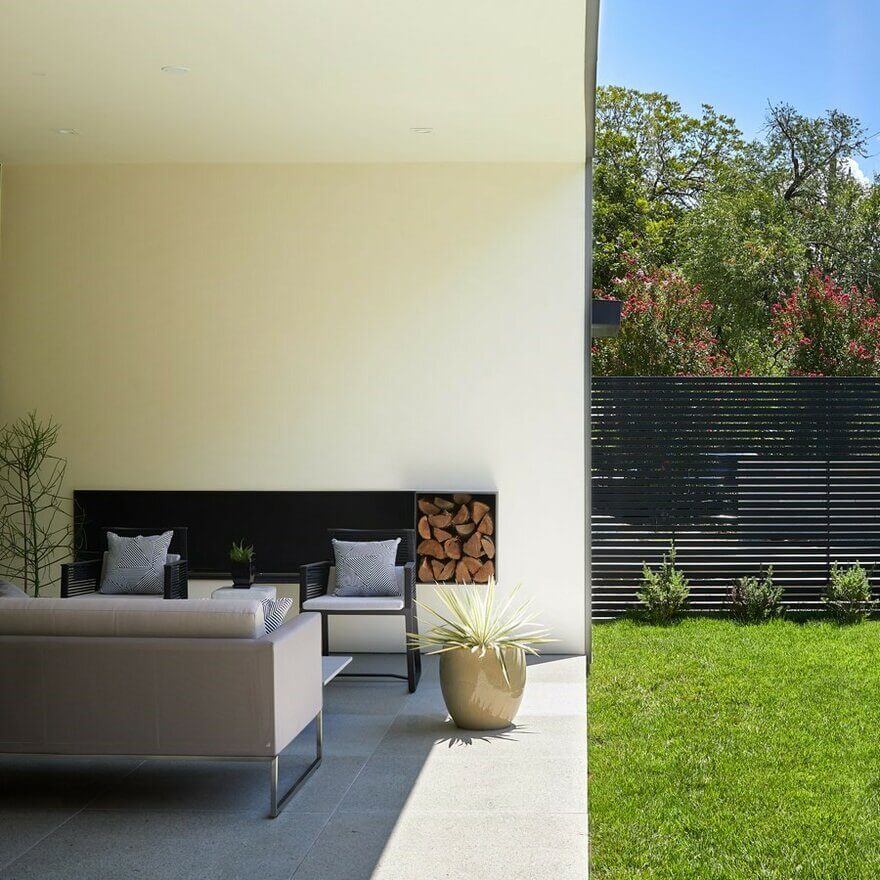 Source : homeworlddesign.com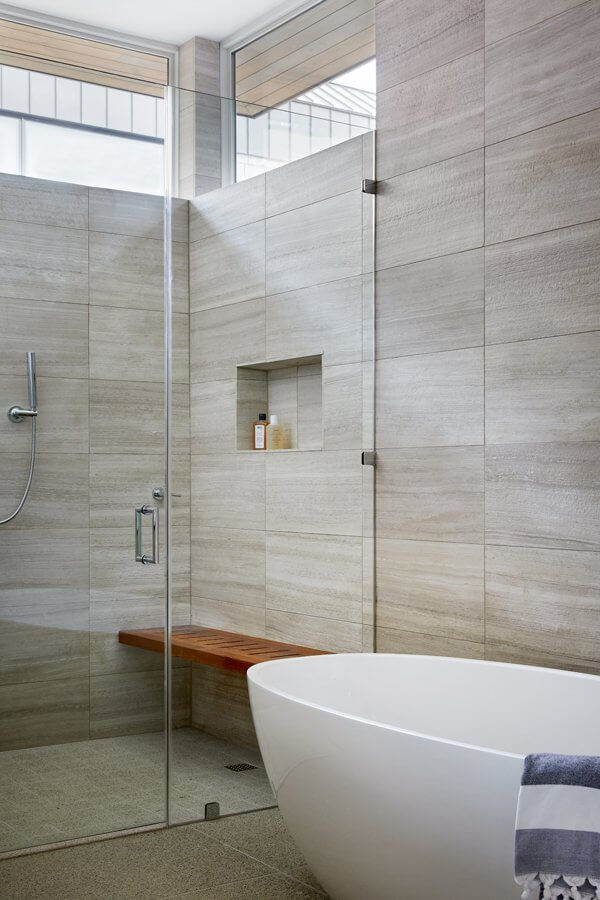 Source : architectureartdesigns.com
Source : homeworlddesign.com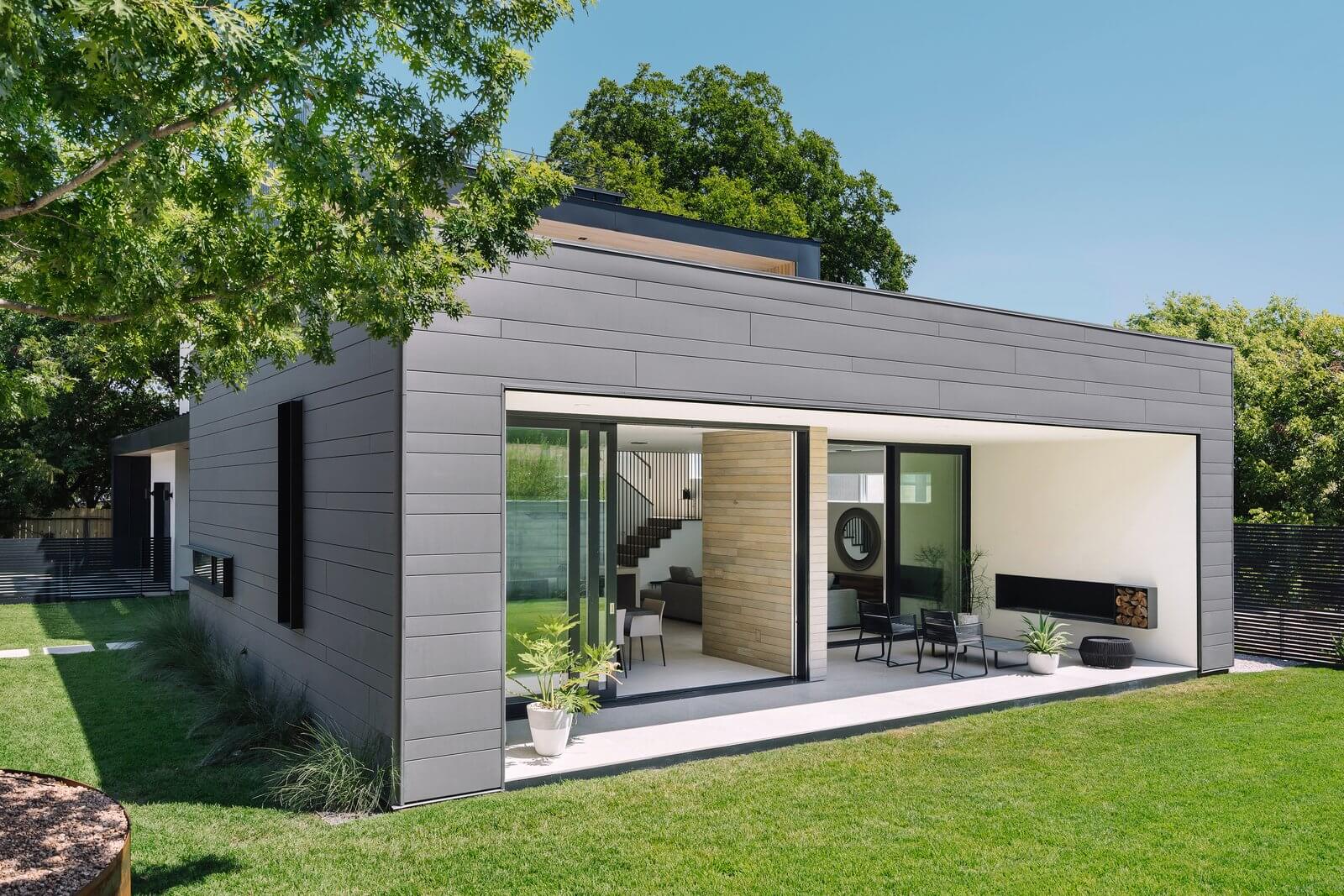 Source : images.dwell.com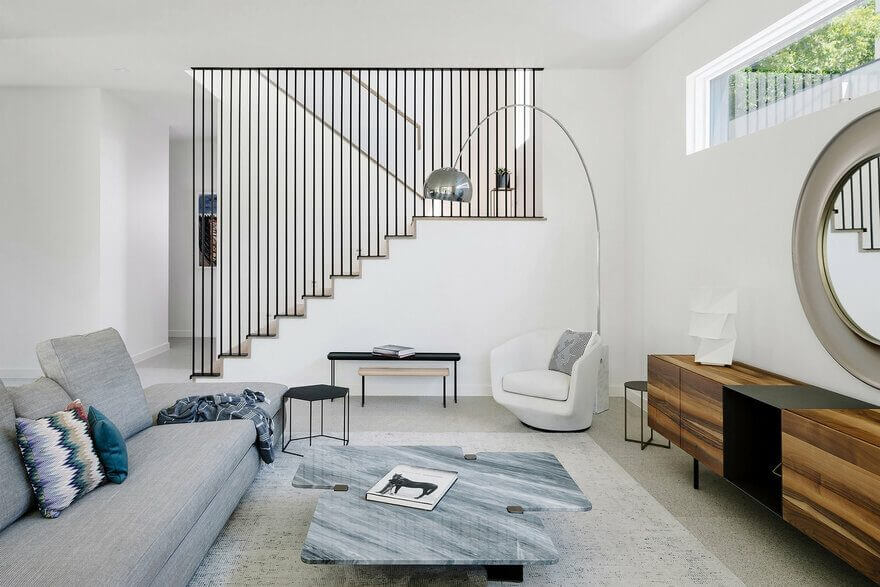 Source : homeworlddesign.com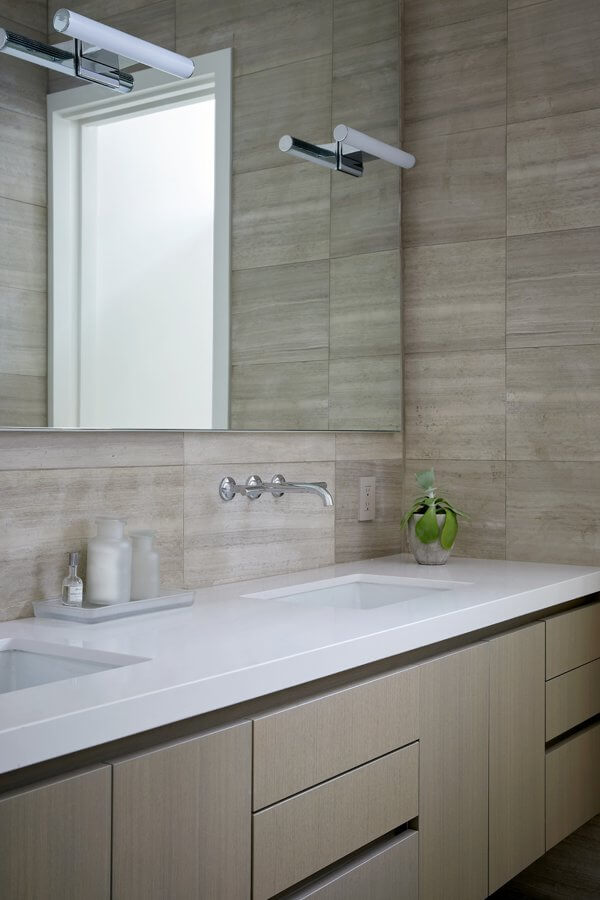 Source : architectureartdesigns.com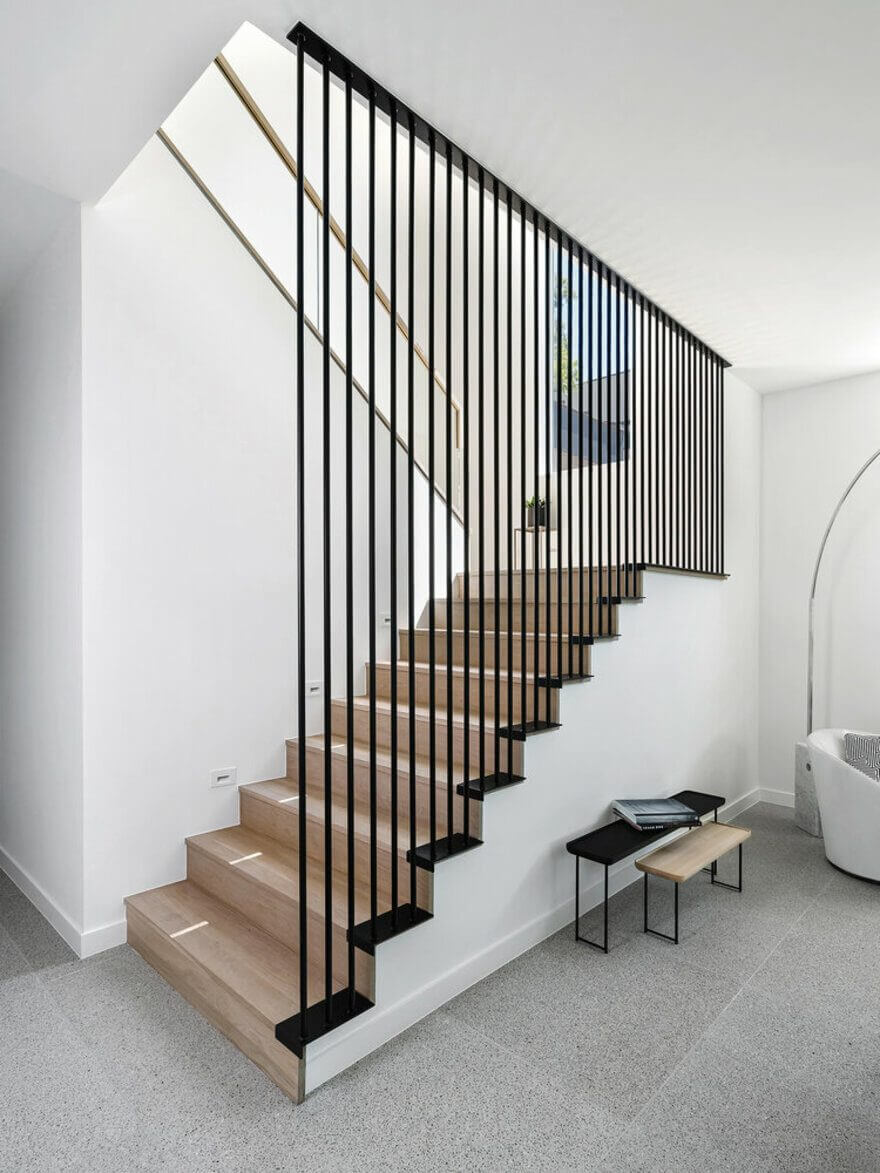 Source : homeworlddesign.com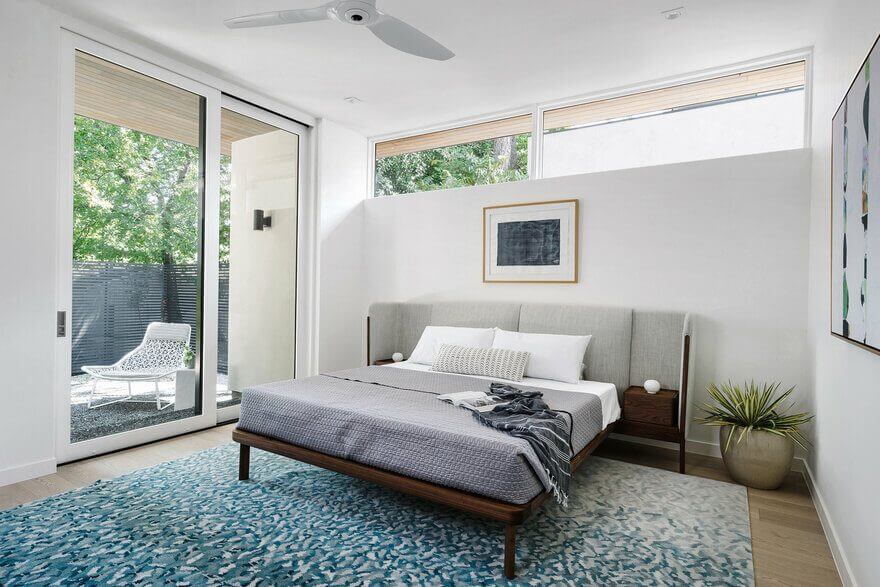 Source : homeworlddesign.com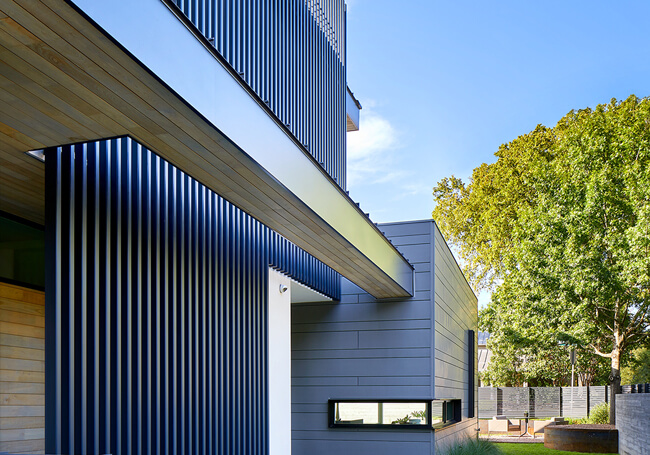 Source : dcarch.com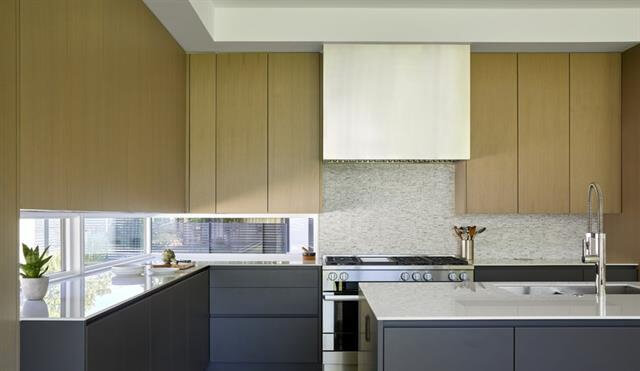 Source : static.trulia-cdn.com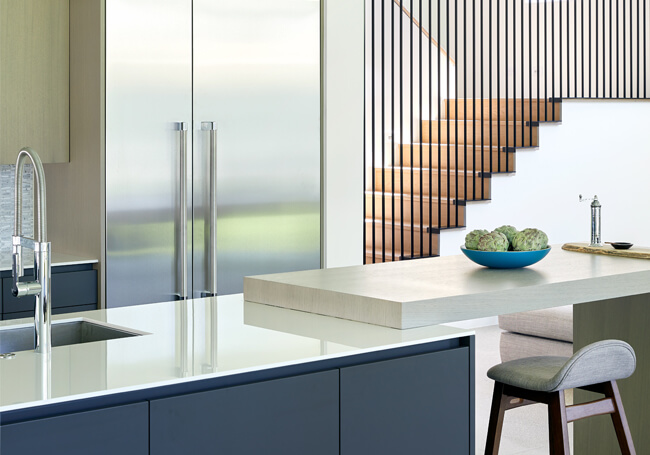 Source : dcarch.com