Renzo Piano Reveals The Design Of Genoa Bridge After Collapse
194 views
The collapse of the Morandi Bridge which was situated in Genoa, Italy is one of the most tragic incidents that took place in 2018. It was reported that a total of 43 lives were lost in this horrifying incident. Renzo Piano, an architect born in Genoa, was badly affected and moved after seeing a storm destroyed the bridge. He wanted to pay homage to the city he absolutely loves so, he offered to donate a simple design for free which would not be trivial. He claimed that his design of an even white overpass which is supported by columns would sustain a time period of two thousand years.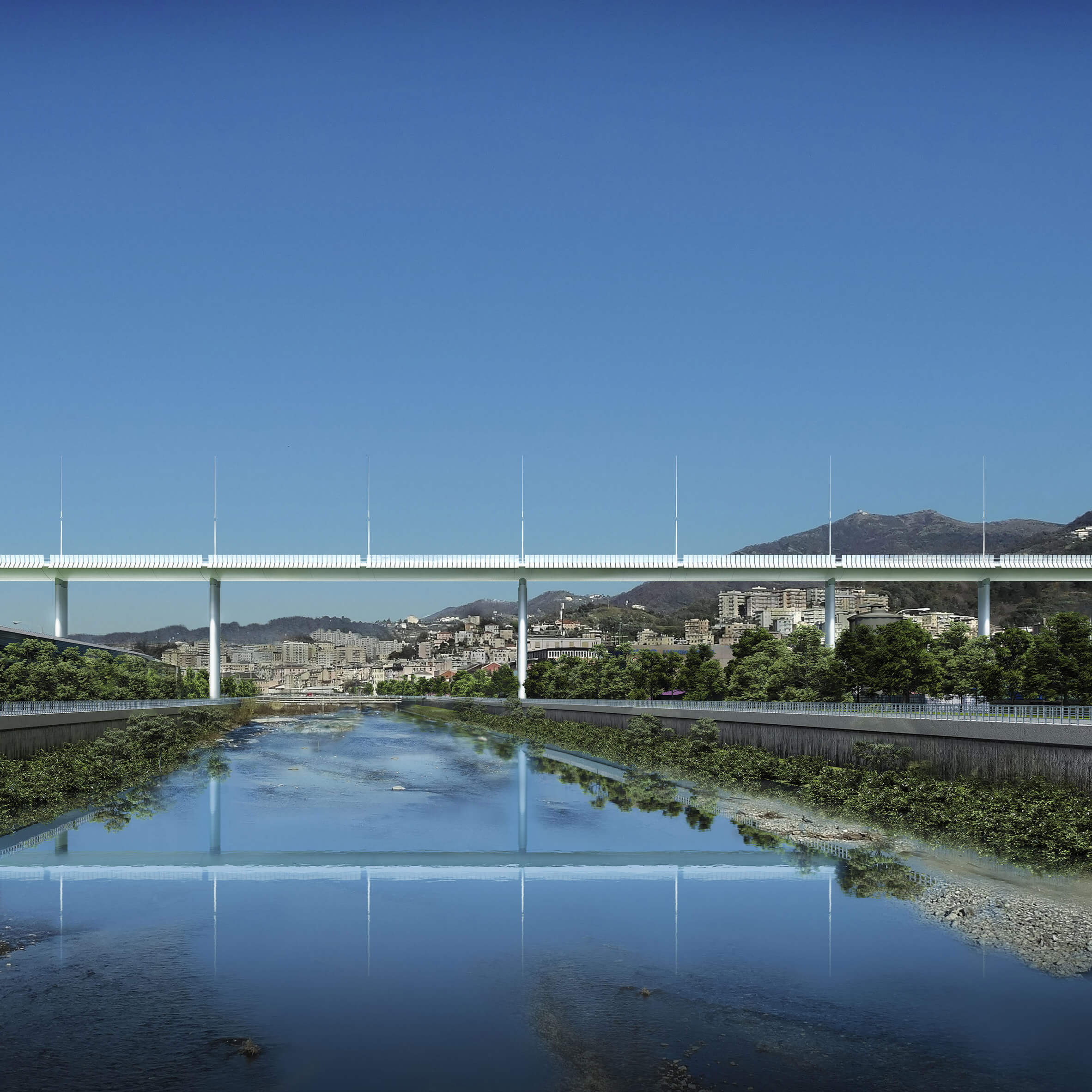 Source : static.dezeen.com
According to him, a bridge should reunite a divided city and maintain its pride. Recently, the Renzo Piano design was unveiled by the mayor of Genoa, Marco Bucci, in front of the world. The design is quite similar in look to the bow of a ship. He also announced that the replacement of the Genoa bridge would take place under the supervision of Piano and the entire construction would cost around 202 million euro and take 12 months to get completed. The new bridge will no longer retain its old name, though.
Also Read : All You Need To Know About The Statue Of Unity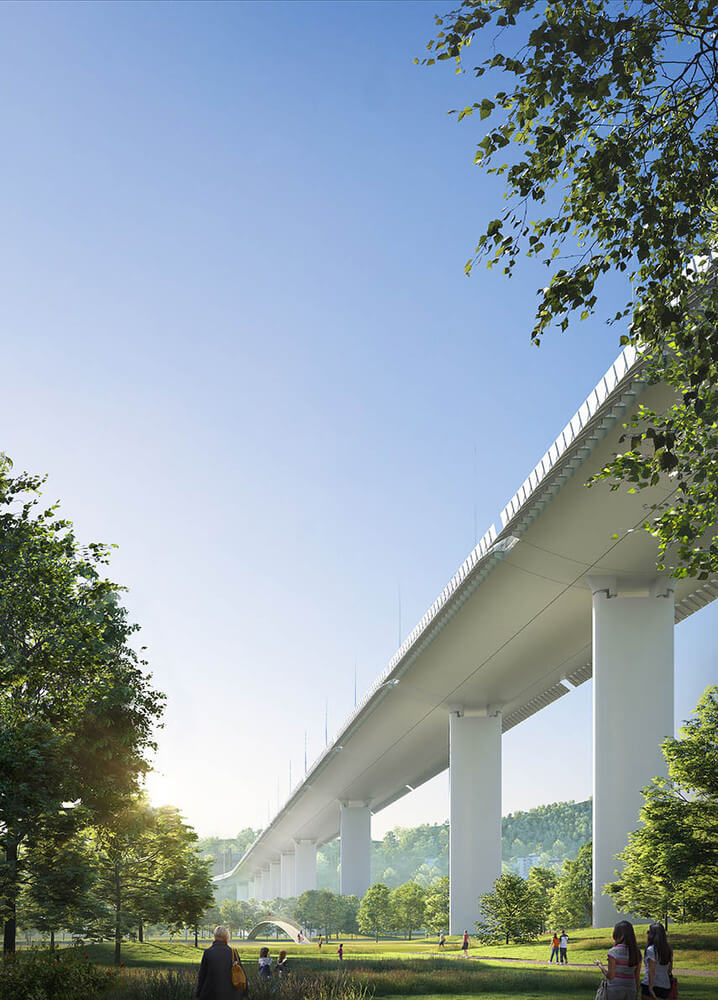 Source : images.adsttc.com
The design is a strong and slender one. It is a bridge made out of steel. It is supported by long and thick columns which are anchored in the ground at equal distances. It will be built over the Polcevera River and span up to a height of 3,600 feet over the river. As the incident touched the hearts of many people, so it has been decided that 43 lamps will be installed on the bridge in order to pay respect to the 43 lost lives.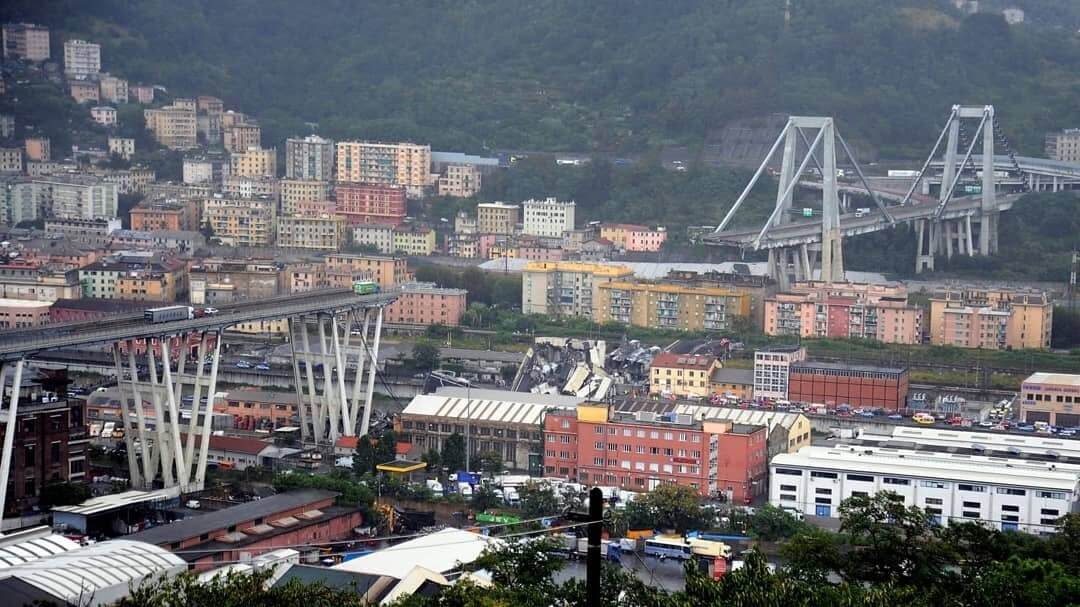 Source : images.adsttc.com
The design team has been strictly instructed to avoid using any stay cable because it might remind everyone of the snapped cables of the collapse. The Government has made their mind to exclude the bridge operator, Autrostrade per l'Italia because he has been held responsible for the collapse.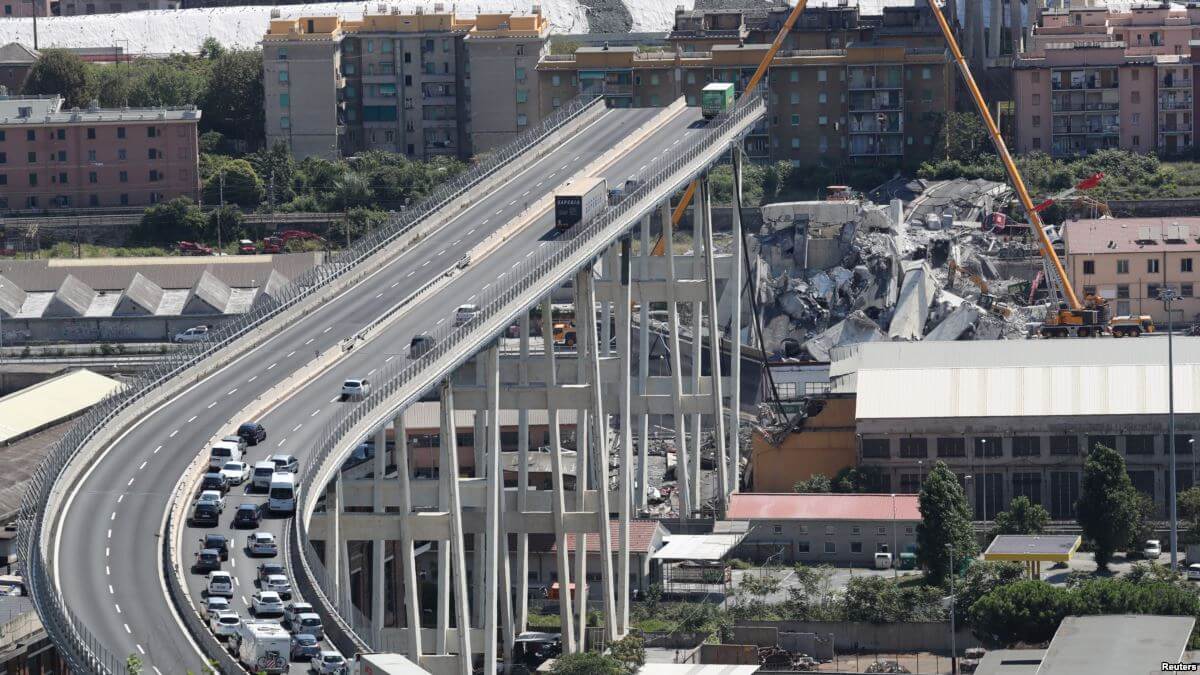 Source : gdb.voanews.com
There are speculations that the bridge will be getting ready soon but still, there are some hurdles in the path of it. As the investigation is yet not complete, the eastern end of the tower is not accessible and the western end has not been demolished. Even after four months of the accident, the main reason behind it is still not clear.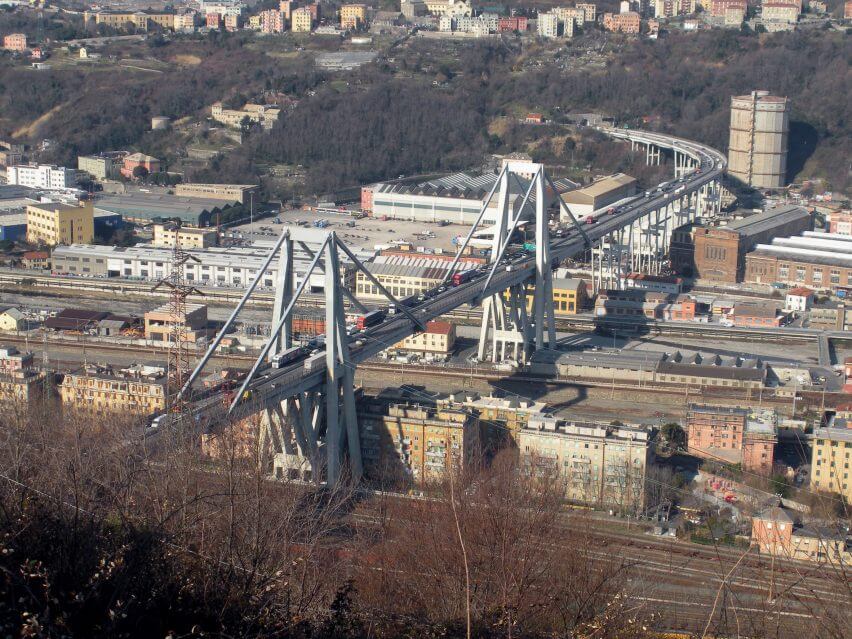 Source : static.dezeen.com