Villa Vingt By Bourgeois And Lechasseur Architects
450 views
Designed by the very amazing Bourgeois/Lechasseur Architects, a Canadian studio, Villa Vingt is a beautiful light-filled house built near a ski resort located in Lac-Beauport, Canada. This modern residence is built to stand out in the breath-taking snowy landscape rather than just fitting into it.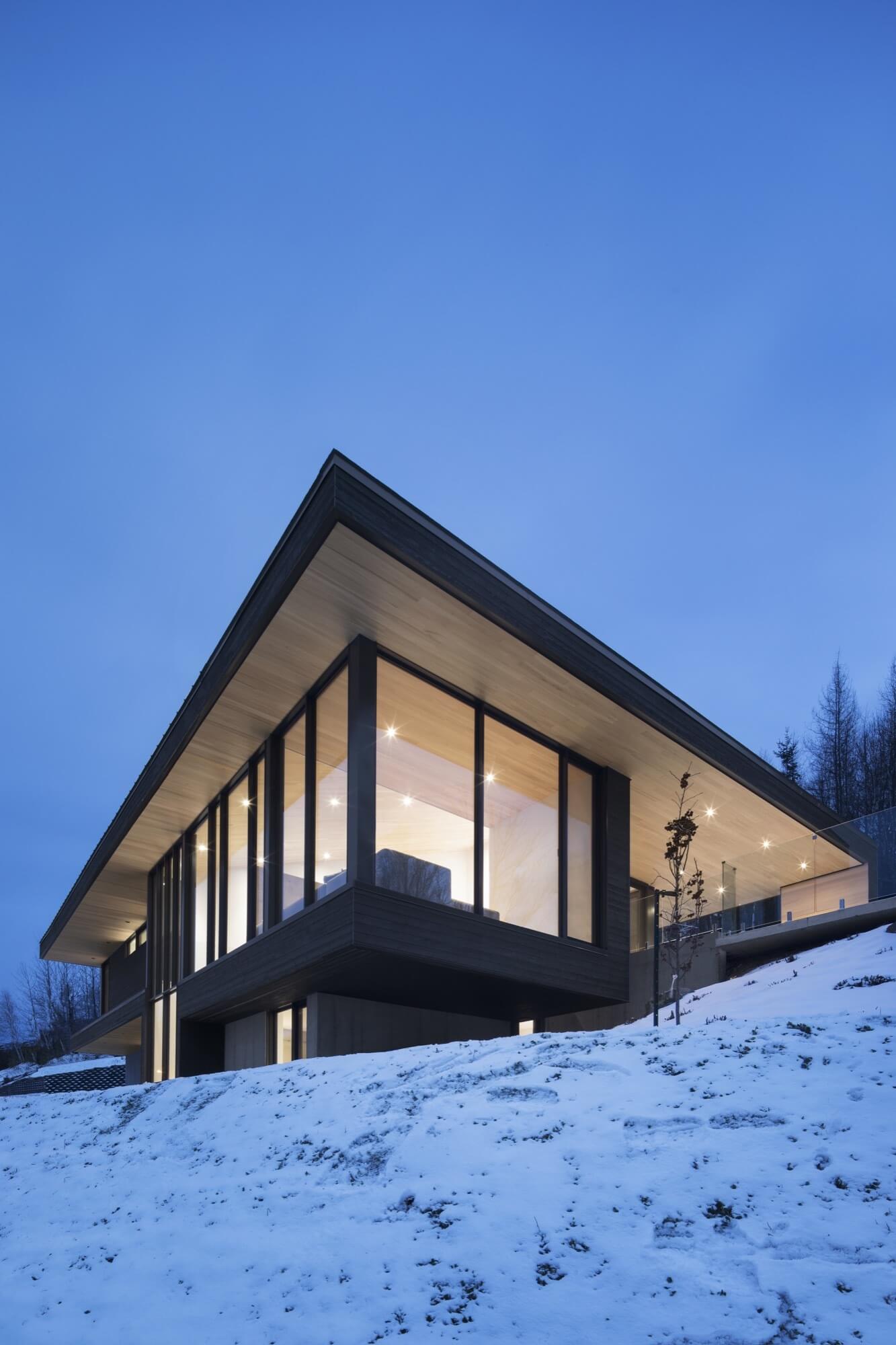 Source : images.adsttc.com
The Laurentian hills can be viewed very easily from here. The complex terrain and other surrounding area acted like inspirations for the designers. White cedar, lavish glass definitions, and rough concrete define the beauty of this house which offers a living space of 4,000 feet approximately.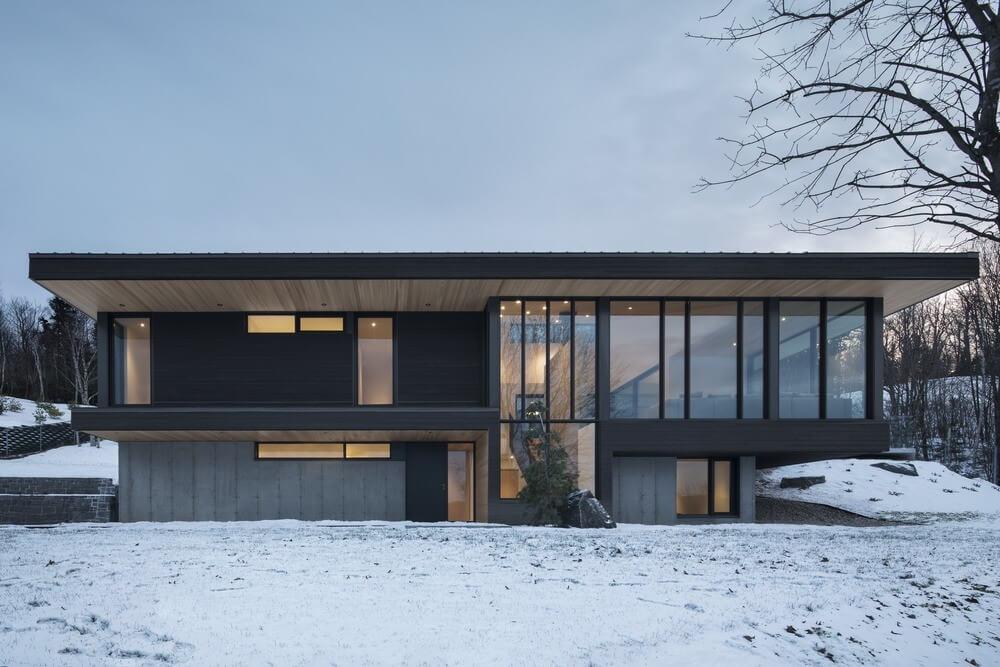 Source : e-architect.co.uk
It was built on the client's area for they wanted to retain the already acquired right. The owners were very well acquainted with the place because of all the years they have lived there.The house is two-storeyed. The upper part of the house looks as if it is floating on the ground floor which is made of concrete due to its architecture.
Also Read : Kawakawa House By Herbst Architects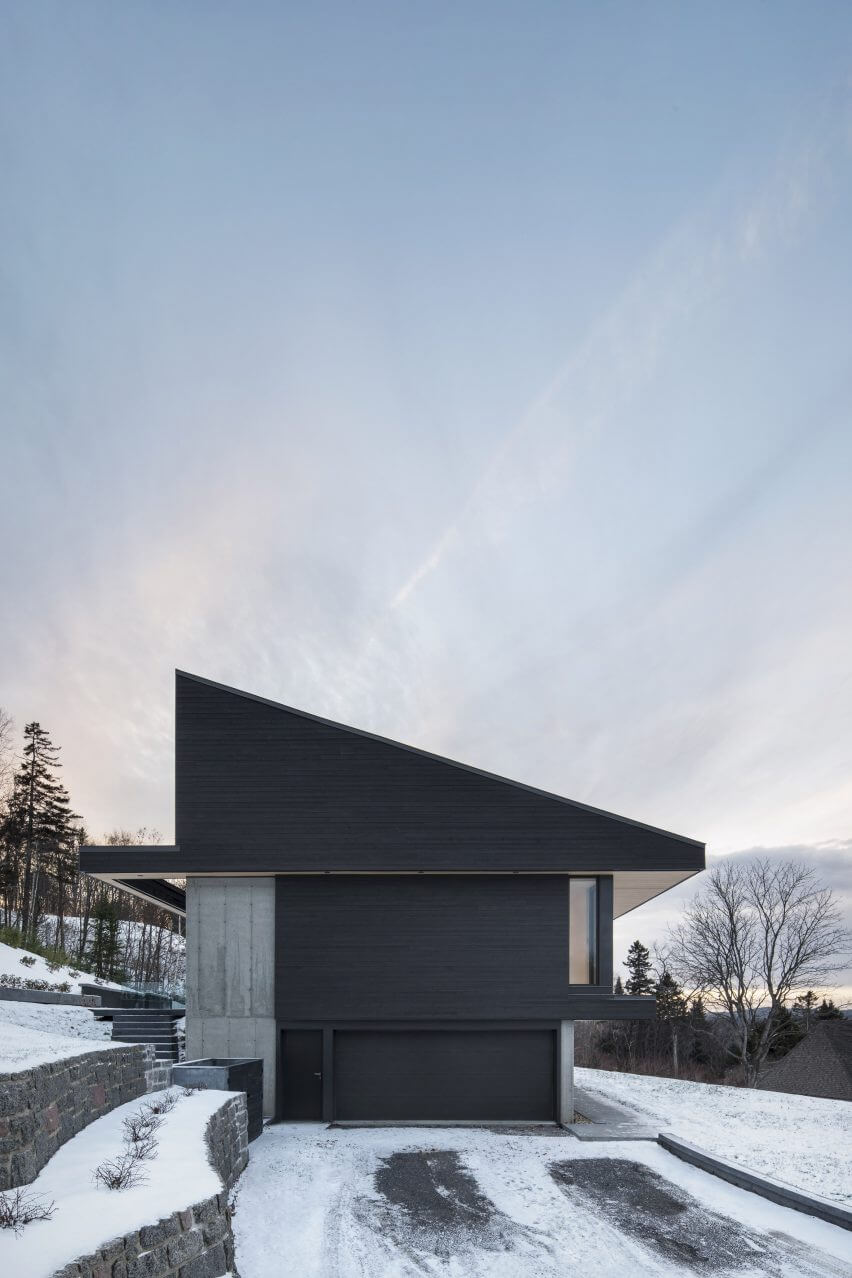 Source : static.dezeen.com
It opens up towards the north direction. The roof is large and sloped, extending beyond the walls which are in the exterior part. It is also home to an outdoor deck. White cedar is used in the sheathing of the soffits and the indoors as well. It helps in displaying the flow of aesthetics between the exterior and interior of the house.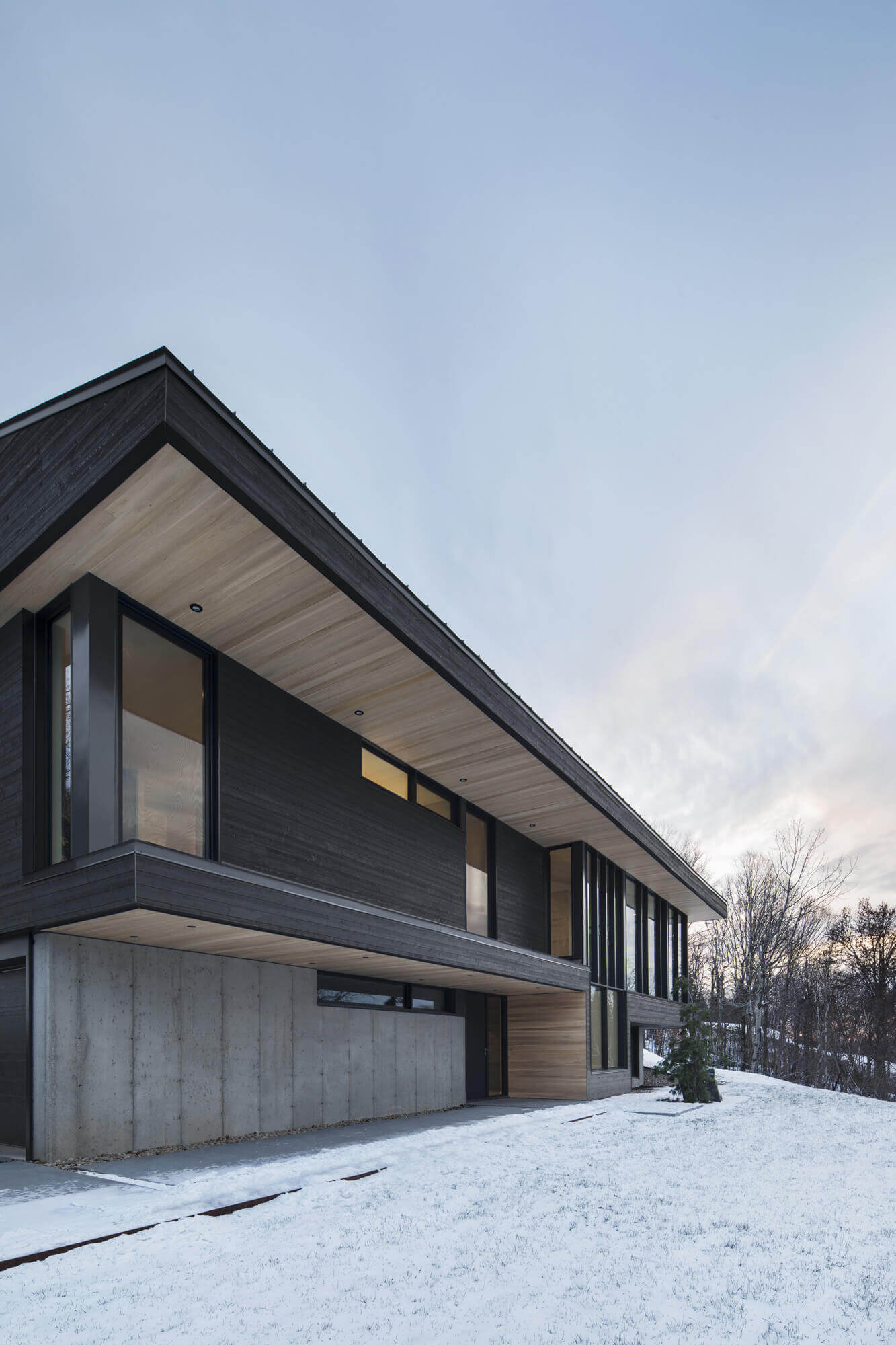 Source : bourgeoislechasseur.com
It also gives a very rich look to the floor. There is a beautiful metal fireplace constructed in the center of the main living area. The seating area is arranged in front of the fireplace. The dining area and kitchen of the house are designed by the side of it.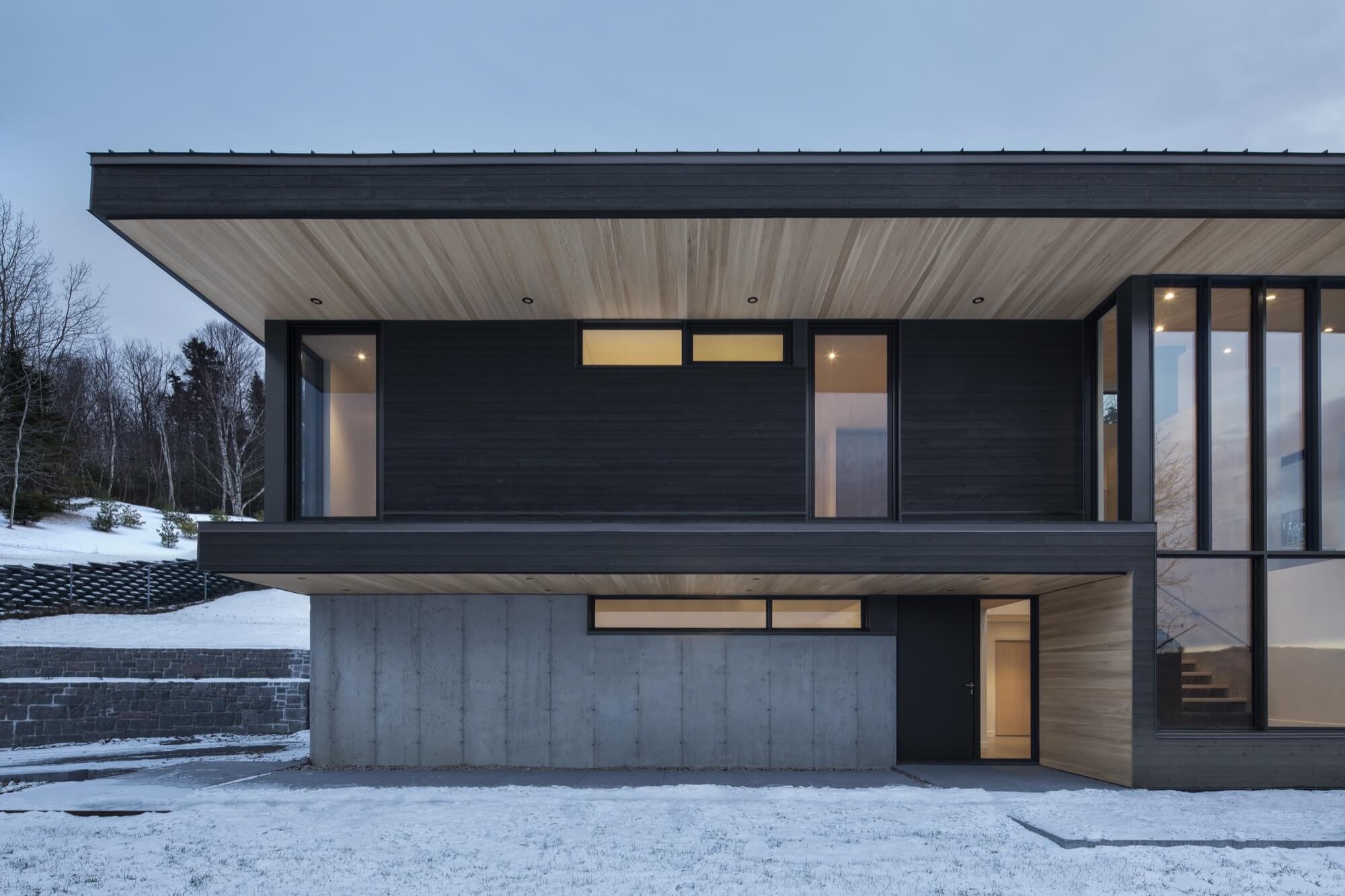 Source : images.adsttc.com
The stairs do not leave any space of making a statement, even though they are tucked behind the concrete wall. Because of the all the large windows that surround the house, it feels as if we are living in the snowy and woody landscape.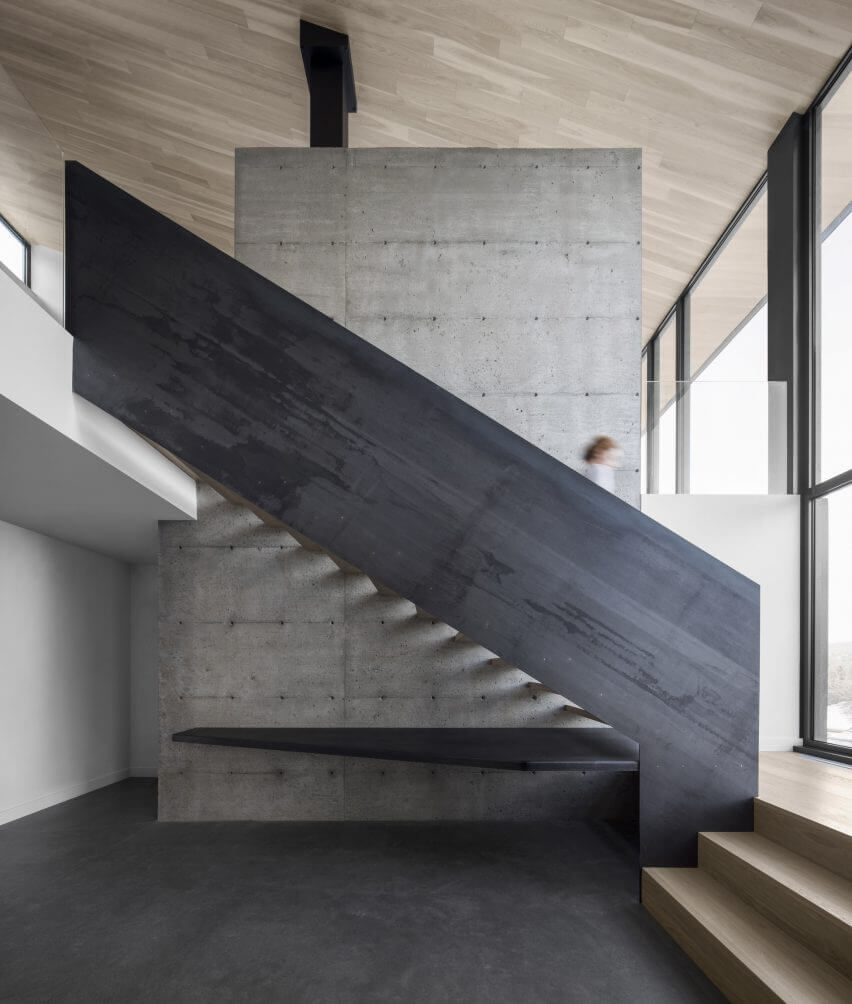 Source : static.dezeen.com
The amazing geometric features and the position of the windows speak volumes about the house. These create a surprising atmosphere whenever there is a change in the interiors. There is a garage, den, bedroom, and laundry facilities on the ground floor.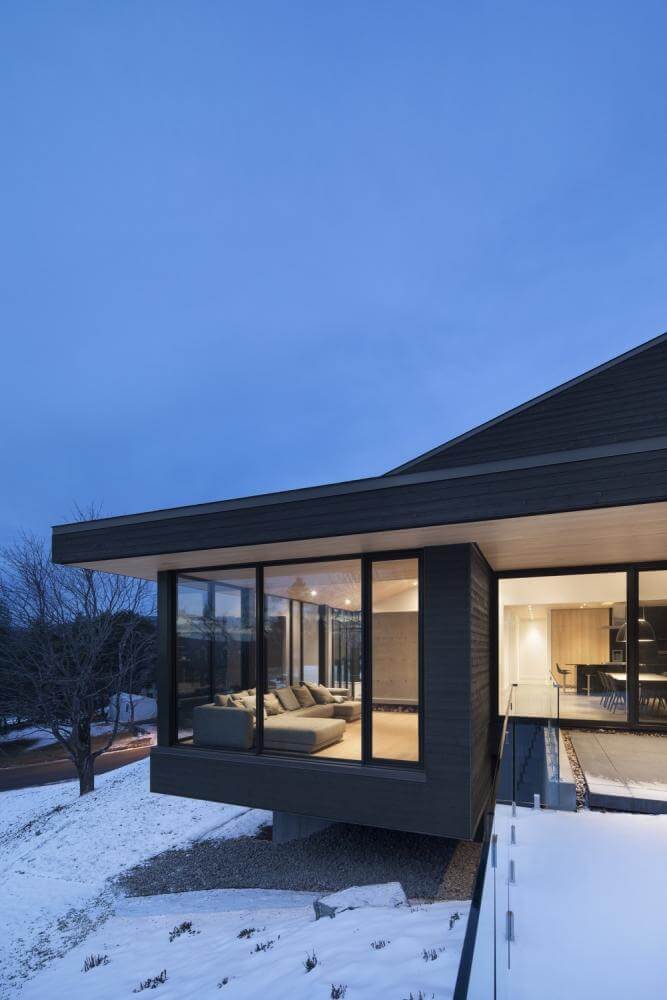 Source : i1.wp.com
The usage of the concrete walls adds to the beauty of the house even more. Also, the concrete wall situated in the center gives verticality to the project. The members of the house get enough privacy due to the brilliant fenestration. The structure of the house is absolutely worth obsessing over.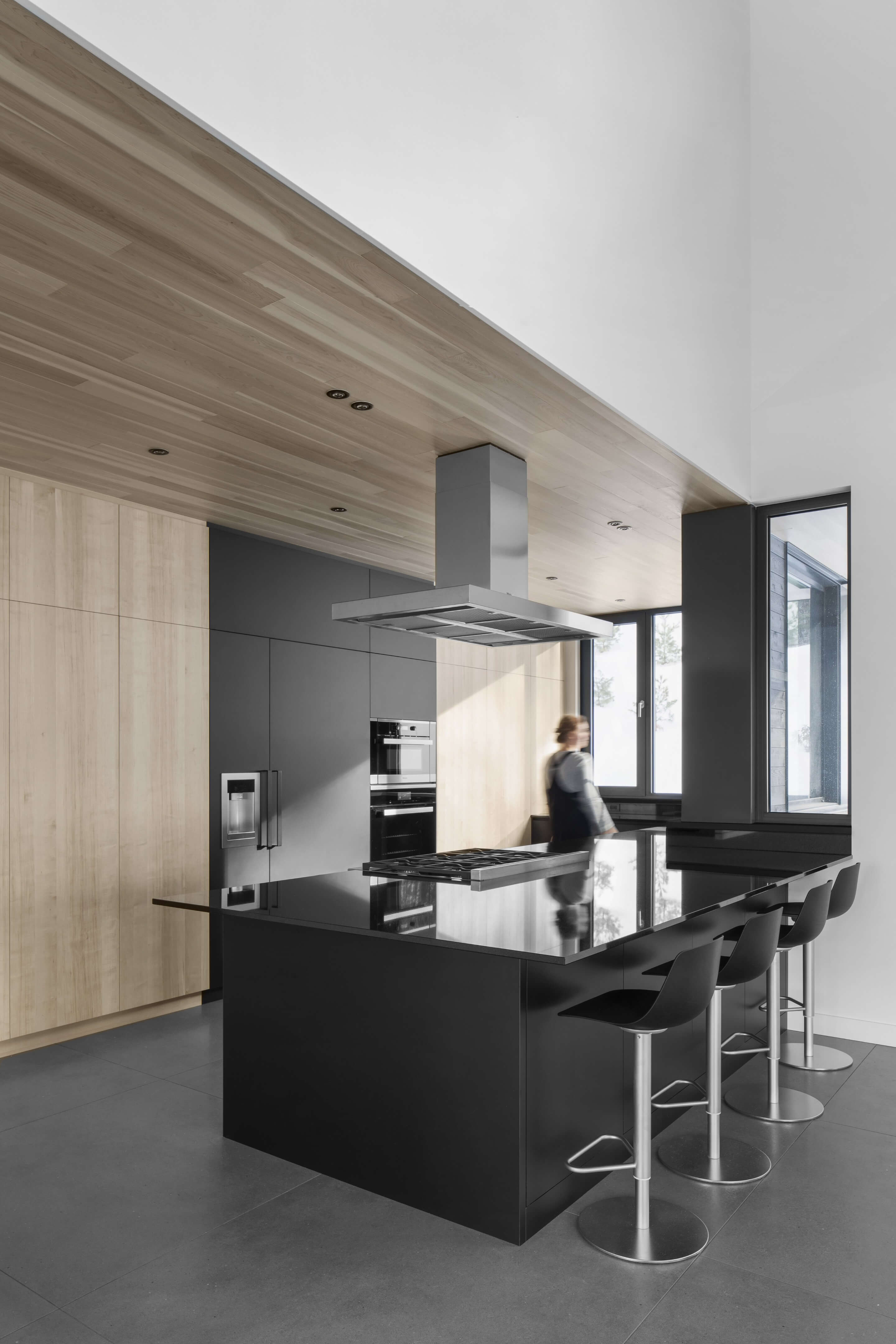 Source : img.archilovers.com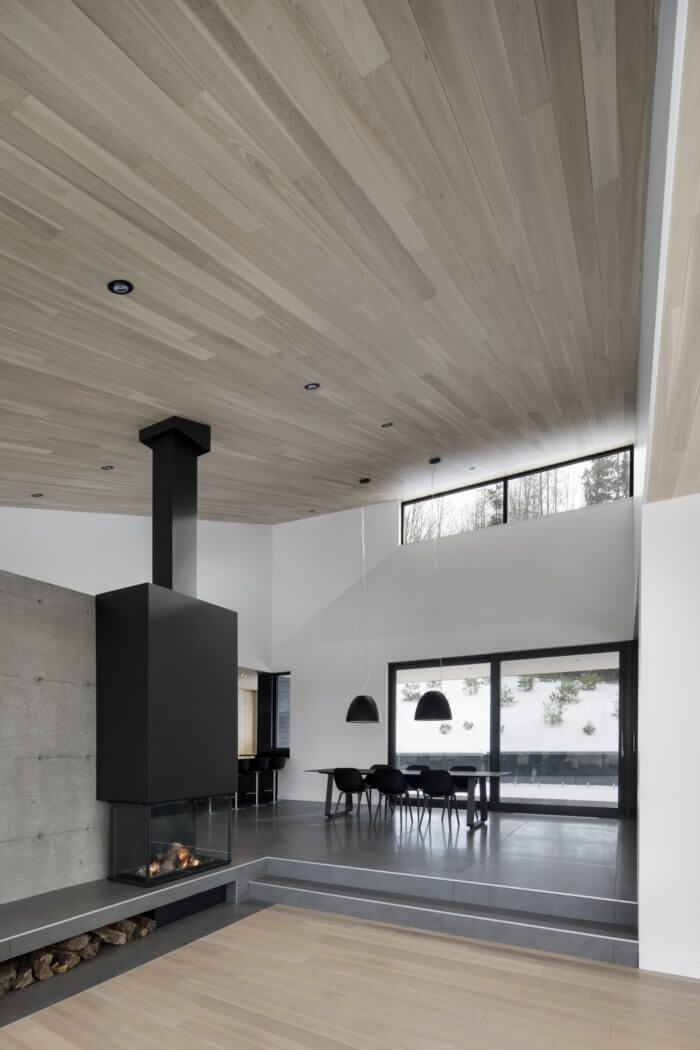 Source : architecturepin.com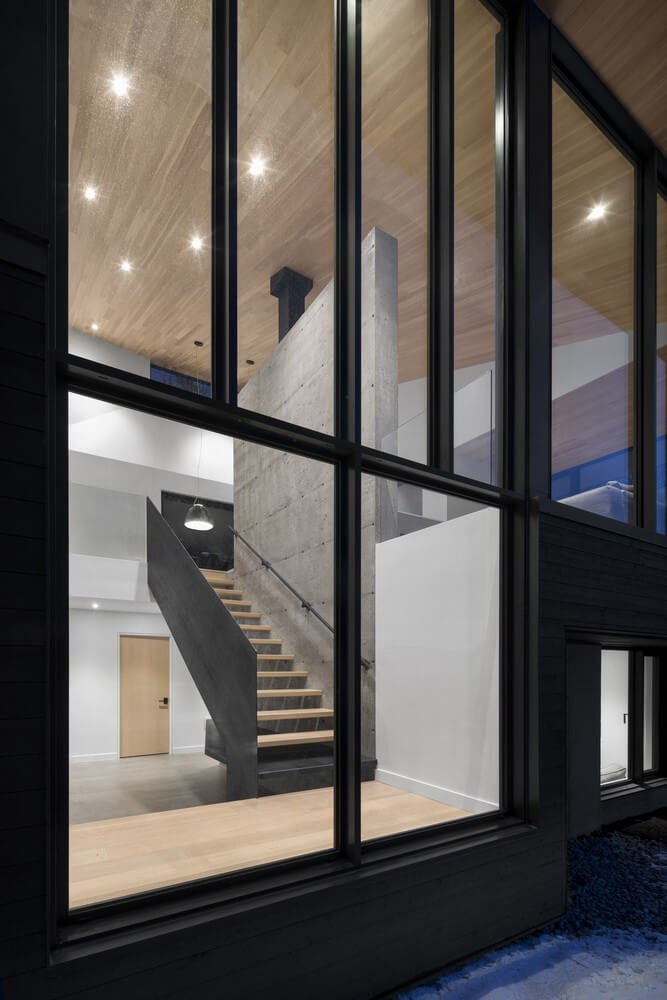 Source : e-architect.co.uk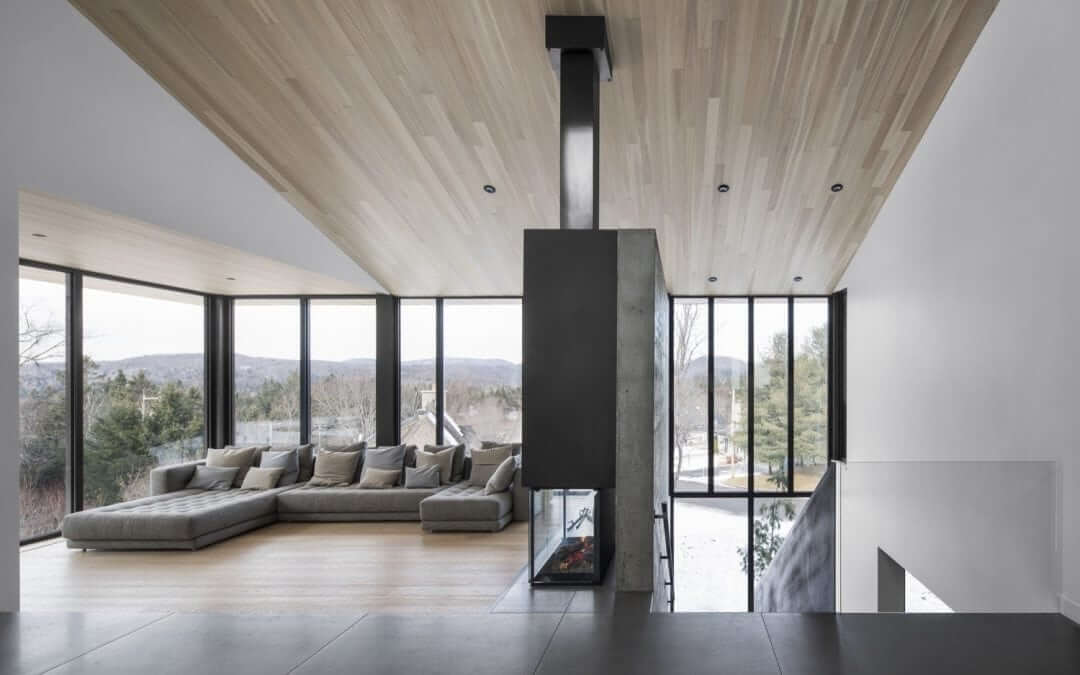 Source : cdn.thehardt.com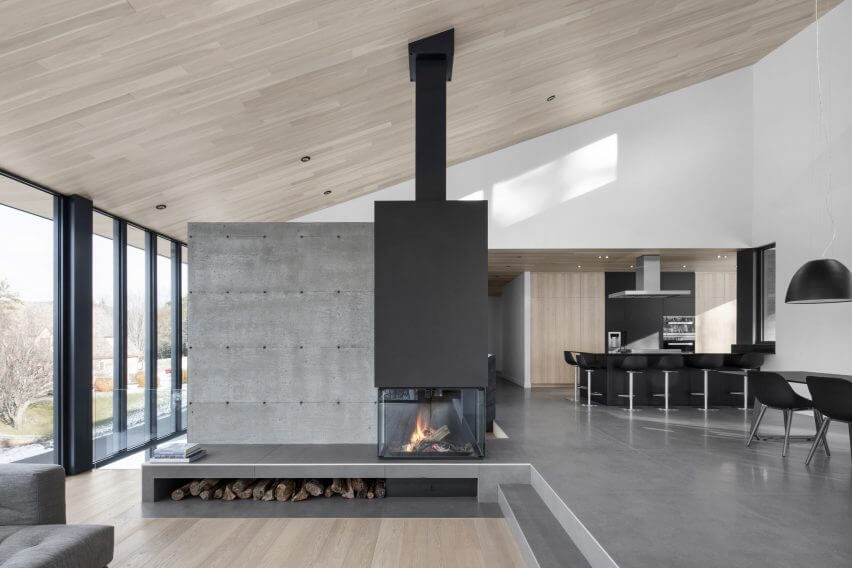 Source : static.dezeen.com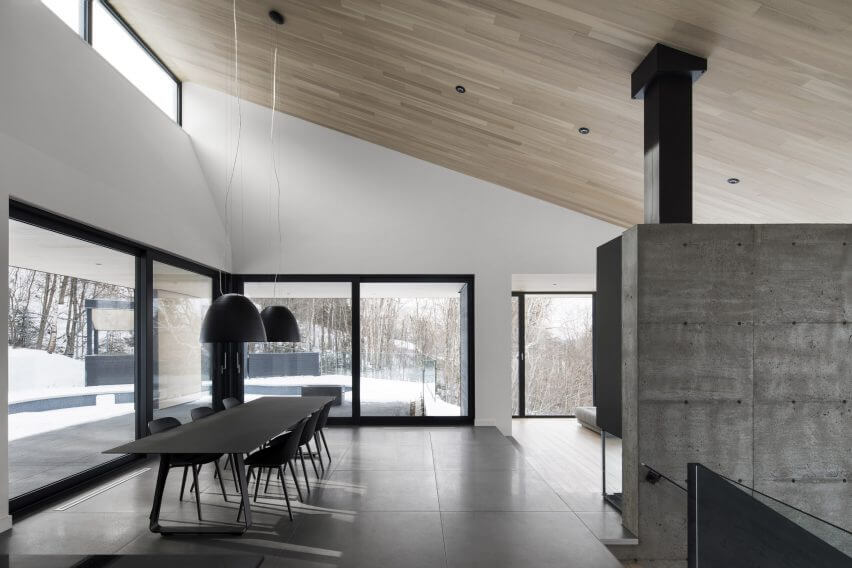 Source : static.dezeen.com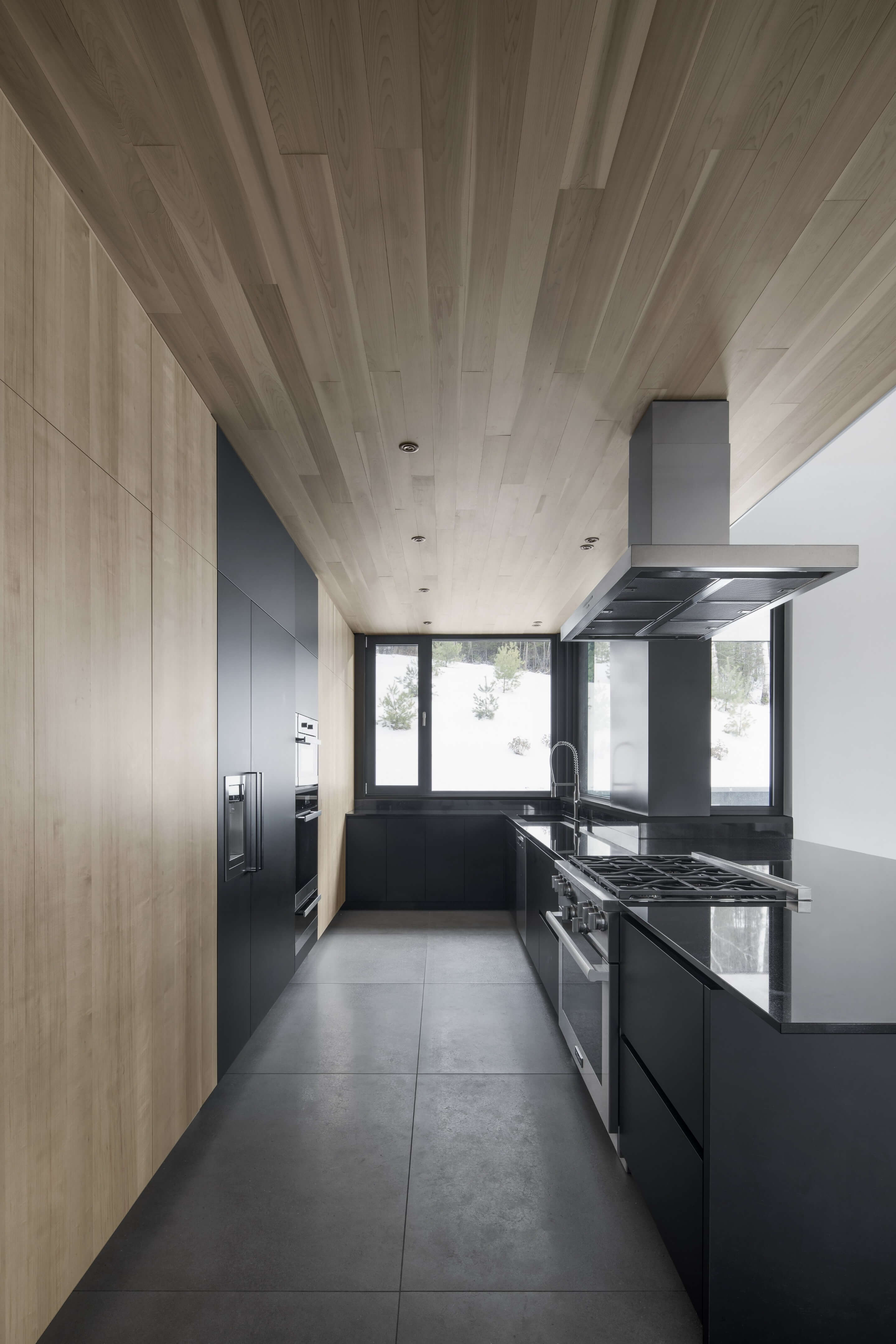 Source : img.archilovers.com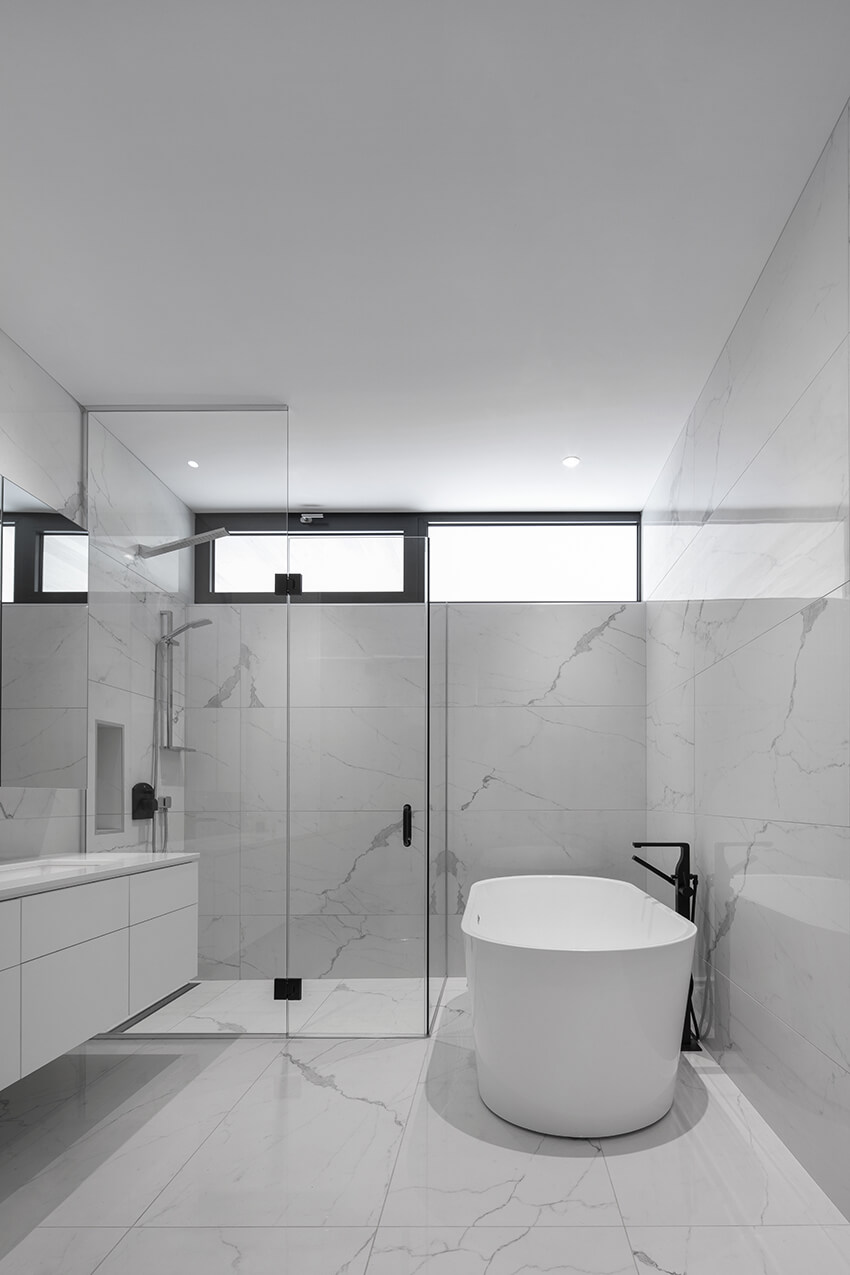 Source : roof-magazine.com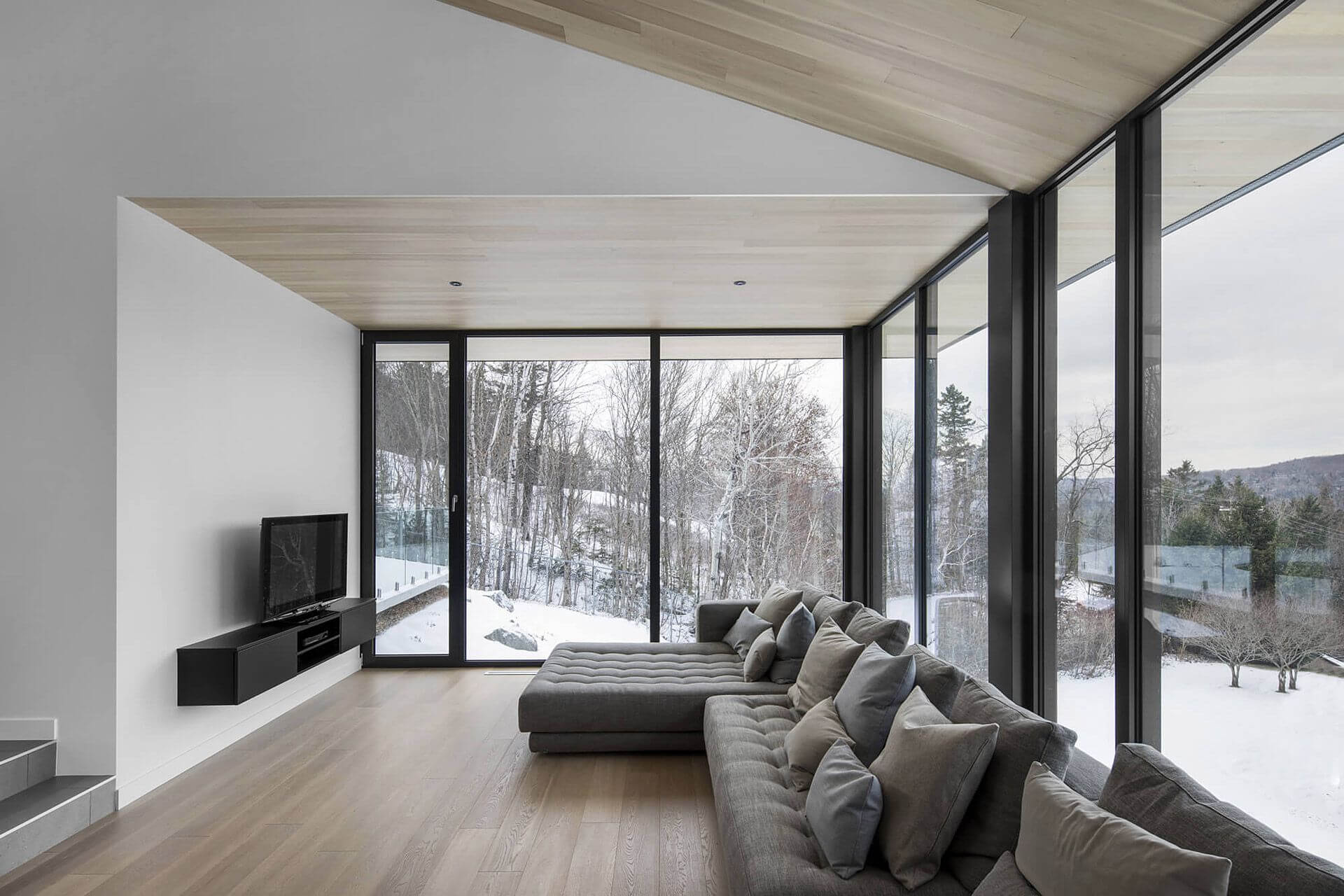 Source : i.pinimg.com