Top 10 Most Beautiful As Well As Innovative Buildings Of Frank Lloyd Wright
526 views
World has got many famous buildings that literally became attraction of the place they are located in. these beautiful construction took place because of some amazing architects and Frank Lloyd Wright is one of those extremely talented architects who has give many wonderful constructions to the world. Apart from being an architects as well as interior designer this gentleman was a wonderful writer as well as educator and his books are still taught in many collages.
This talented man has appeared in thousands of constructions and among them some 532 constructions were completely prepared. This man was known for his organic architecture where he used technology in such a way that it could not harm the nature much. Unfortunately this talented soul is no more with us as he died on 9th April in the year 1959 and he was born in America on 8th June in the year 1867. If you wonder about some of the Frank Lloyd Wright houses then here are some of the most amazing building that are constructed by Frank Lloyd Wright:
Frank Lloyd Wright home and studio: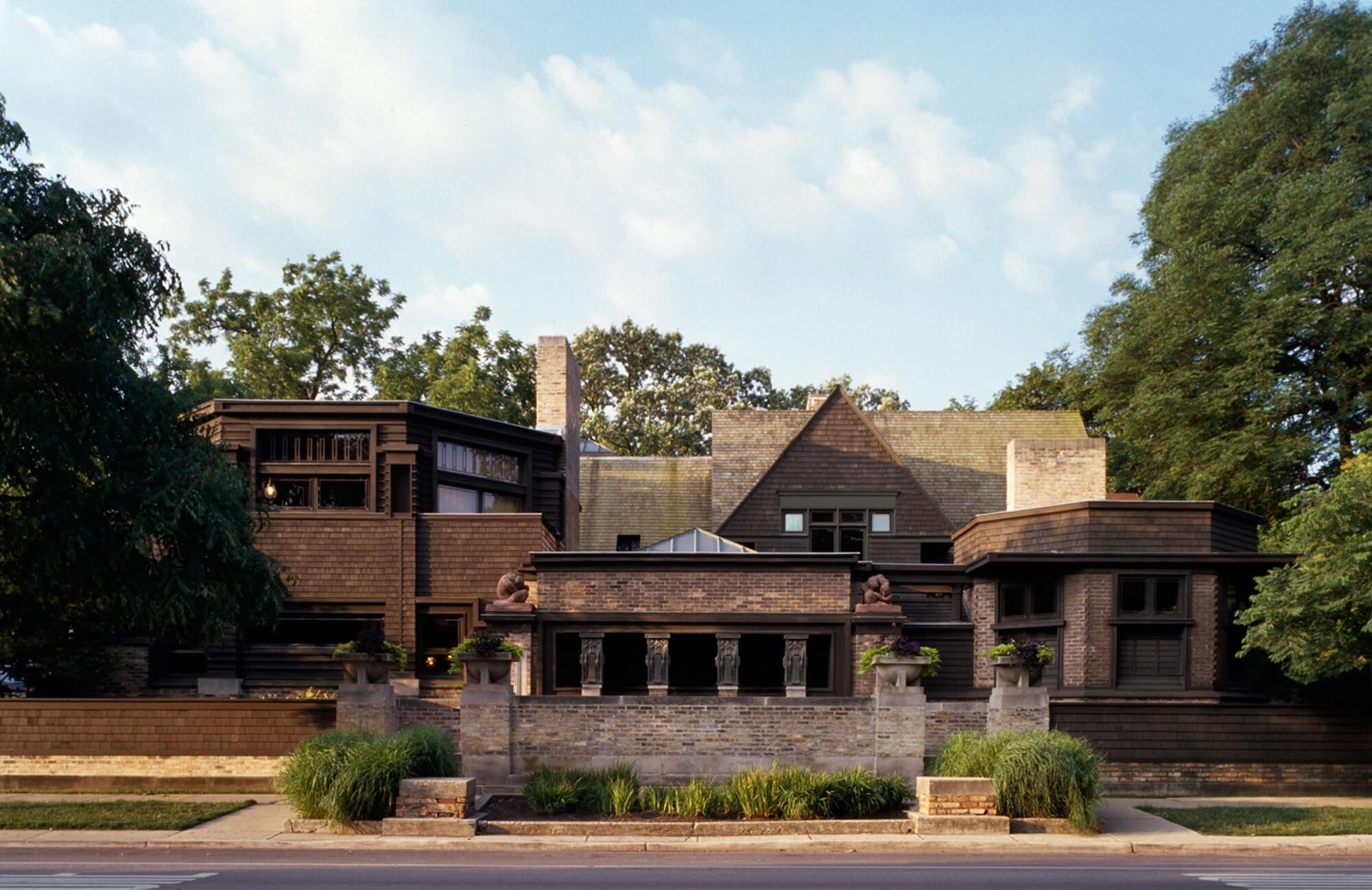 Source : s3.amazonaws.com
This house is not less than a palace and looks royal as well as elegant from outside as well as from inside the home. There is no doubt that this housing building is said to be one of the most beautiful as well as versatile house designs of Frank Lloyd Wright. This amazing masterpiece was constructed in the year 1889 and Frank was just 22 years old when he built this amazing building. This house was built in such a way that it worked as his studio as well as residential place. You would be amazed to know that this place is now open for public to visit and praise the beauty of the building.
The Hanna honeycomb house: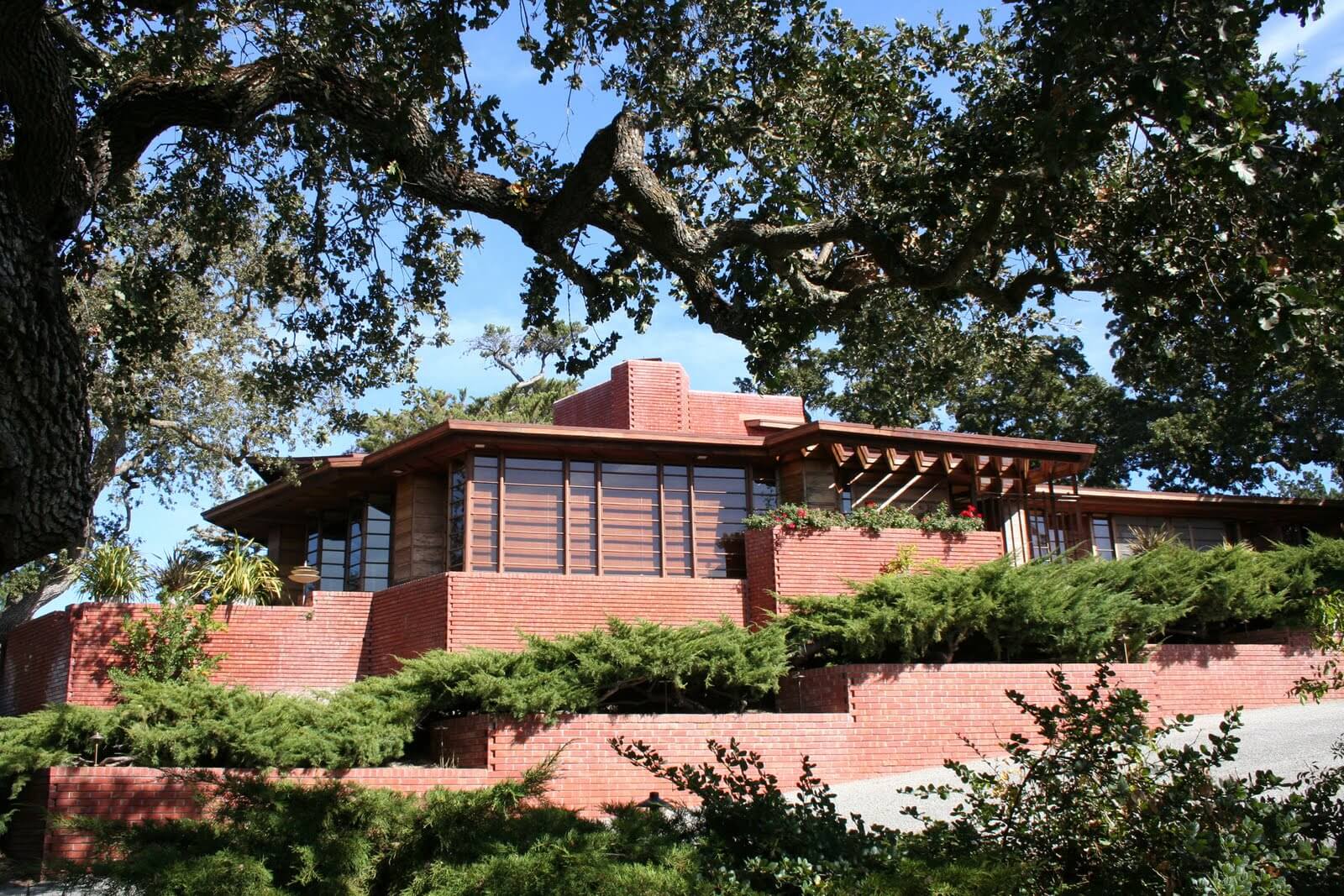 Source : deavita.net
This construction is one of the first buildings that Frank has constructed which is non-rectangular in shape and this amazing building is situated in San Francisco. You would be amazed to know that this building was designed in 25 years of time and the hexagonal pattern in the floor seems to be very unique in this building and this is the reason why this building is named after honeycomb. As you already know Frank loves using natural materials in his construction so for this beautiful construction Frank has used San Jose brick as well as redwood boards. Since 1999 this house has been opened for public tour so anyone can be in this amazing building and praise the beauty of the building.
Also Read : Things You Need To Know About A Craftsman Style House
The B. Harley Bradley House: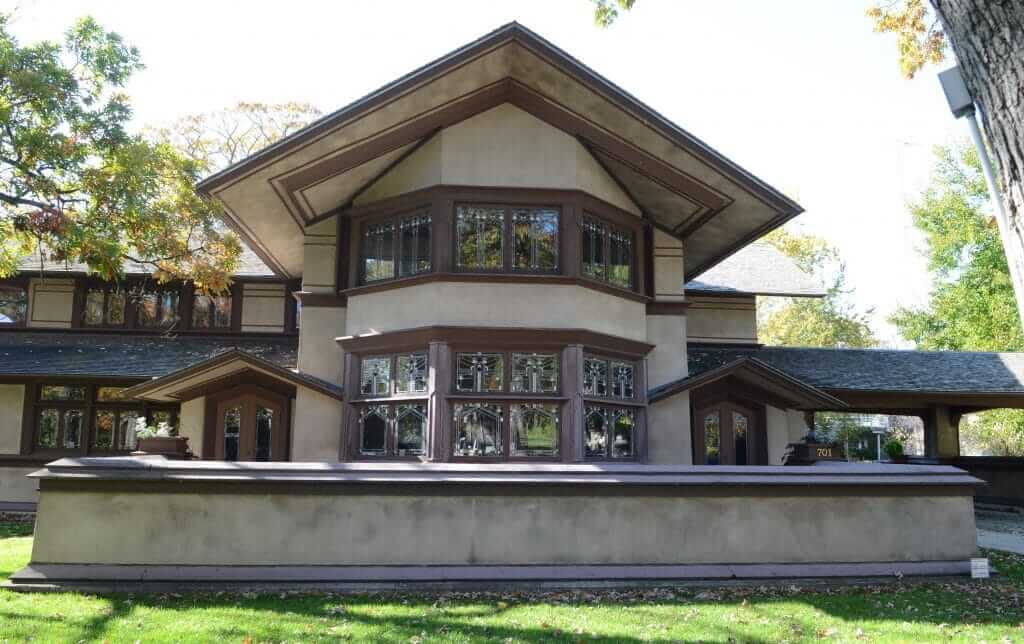 Source : netdna-ssl.com
Through this building Frank started building prairie kind of home designs and there is no doubt that this house proved to be a big hit. This home has got floodgates which prove to be very helpful as well as life saving when it comes to natural disasters. This beautiful residential house was designed in the year 1900 and by the end of the 2005 this again has to undergo certain repair though it is absolutely fine now. This house is now run by a NGO and you can visit in this house any day in the month as it is always open for a short visit.
Frederick C. Robie house: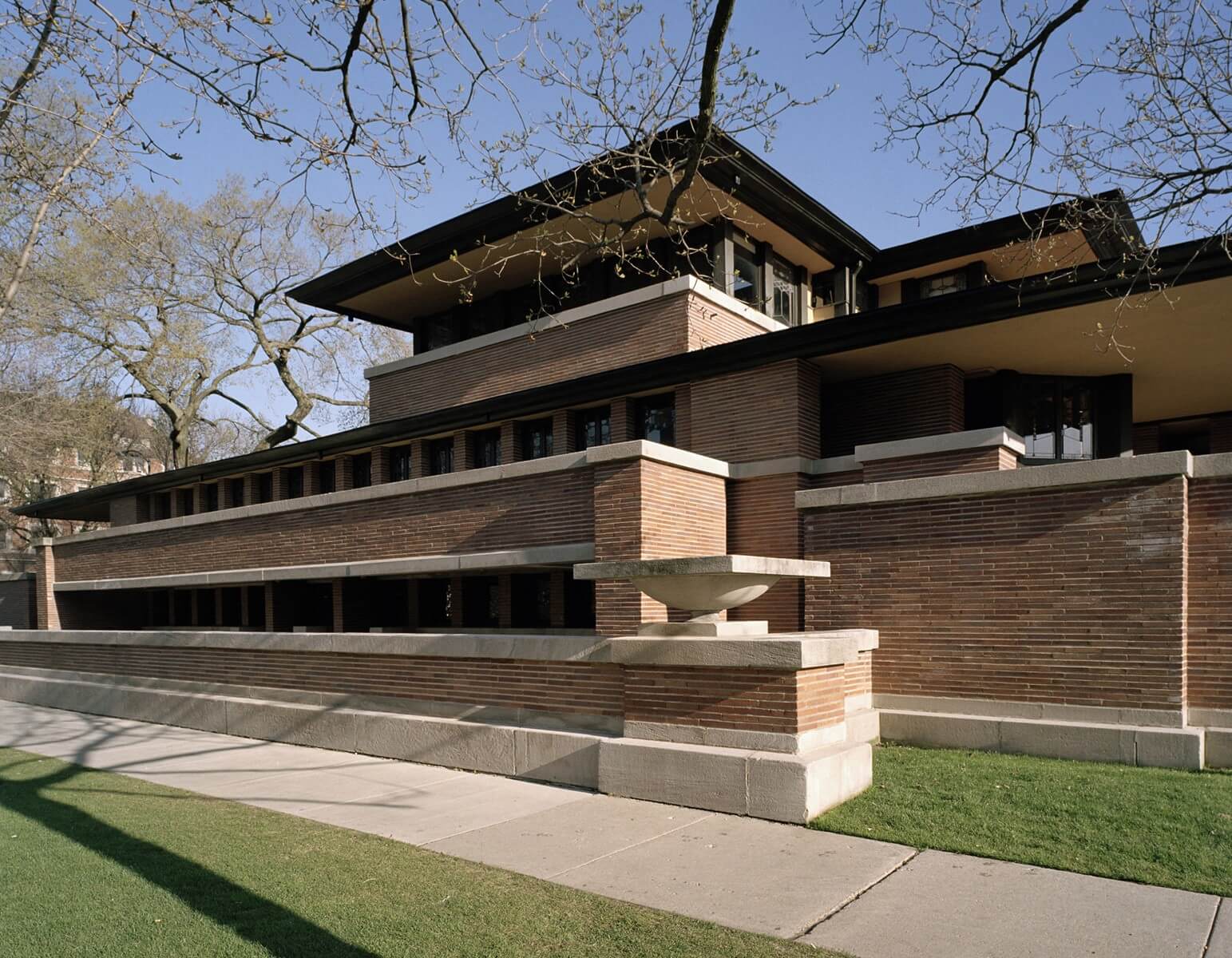 Source : s3.amazonaws.com
This beautiful well constructed building is situated at Chicago and the location is so good that you literally would get all the markets, school etc nearby. The construction took place in the year 1910 and this home represents a wonderful modern architectural designed house. This house has got everything to call this residential home a luxurious place to live in; the outer as well as inner space of the house defines the overall beauty of the house.
The martin house complex:
Source : files.wordpress.com
This residential building literally looks like a monastery and it seems so divine as well as beautiful that this building has been listed among the best collections of Frank Lloyd Wright. This is a combination of buildings which is situated in New York and this amazing building was built specially for Darwin D. Martin a very popular businessman icon of that time. It is a 30,000 sq ft building which was constructed in the year 1909 and now the building has been opened for any public visit as well as tour.
Graycliff:

Source : experiencegraycliff.org
The location of this residential building itself is so beautiful that anybody would want to be in this house and moreover the house itself is very gorgeous. This building was so creatively as well as uniquely designed that this building is considered as one of the most ambitious projects of Frank Lloyd Wright. The building was constructed in the year 1935 and the beautiful architecture that includes stones as well a glass proves that this building is no doubt very expensive.
David & Gladys Wright house: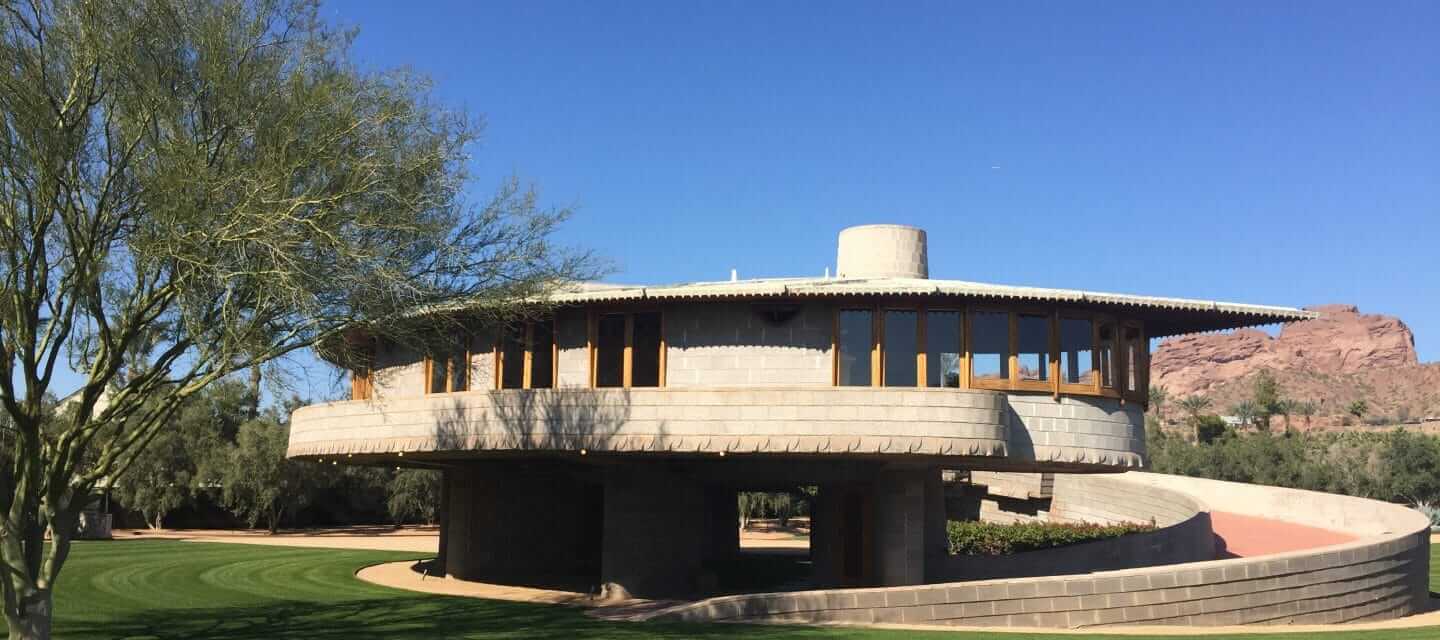 Source : netdna-ssl.com
This house seems like a perfect holiday house where you can have some peaceful time and the construction of the house is so eye catchy that anyone would fall in love with this residential building at first sight. This masterpiece was constructed in the year 1950 and is situated in Arizona and the 10 acres area of this building is entirely justified by this beautiful as well as royal construction.
The John and Catherine Christian house: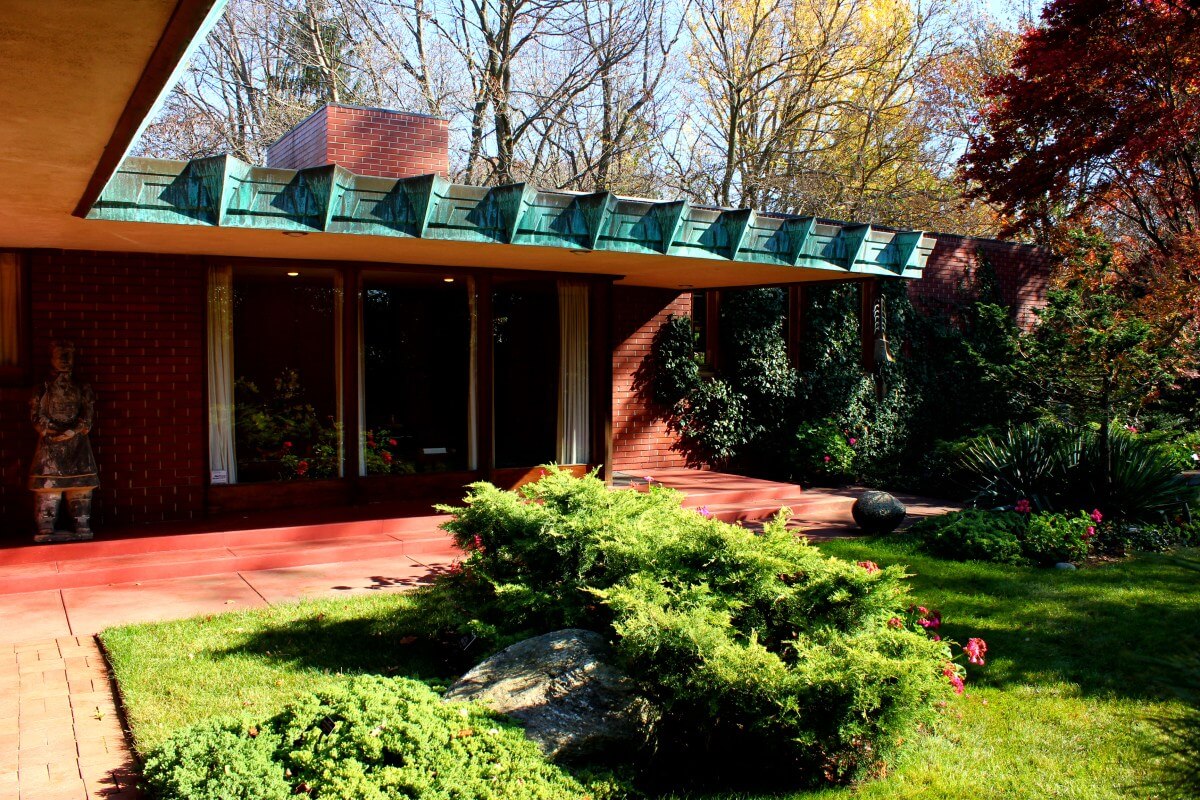 Source : i1.wp.com
This house is definitely a modern designed residential and is built in a budget but then also there is no compromise done in terms of quality of the building. This building was entirely completed in the year 1956 and it took almost 6 years to complete this masterpiece. Now this building is open for public visit as well as tour so you can also get there and praise the beauty of this house.
Hollyhock house: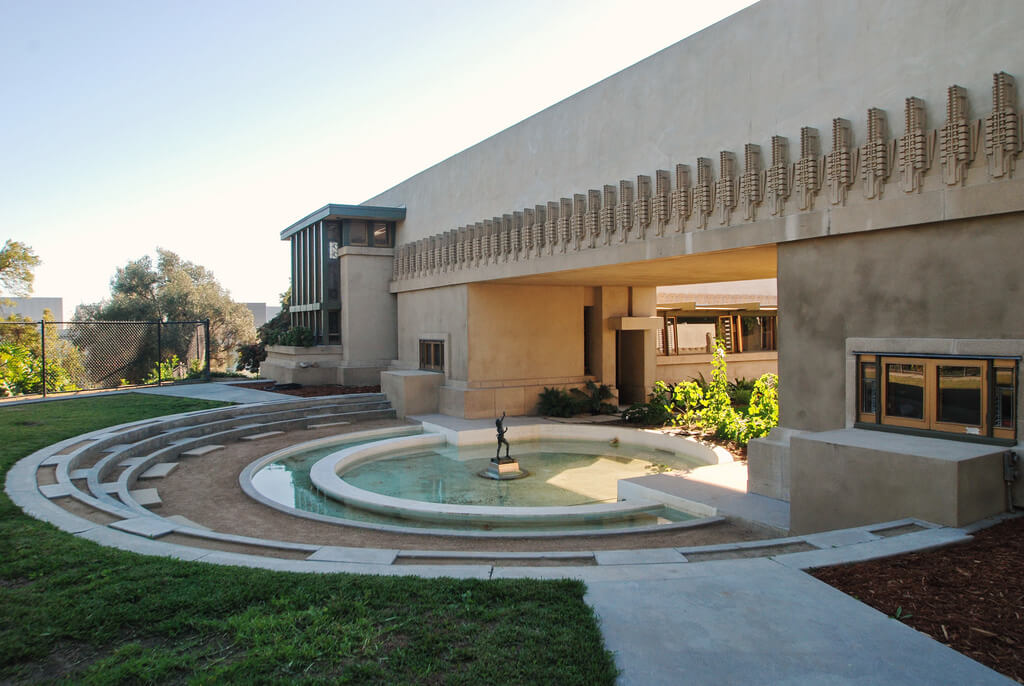 Source : c1.staticflickr.com
This house seems like a beautiful poem and is so beautiful that it literally seems like a treat to watch. It is a royal building which is constructed Los Angeles and this house is situated in between green grass field. This amazing construction was made in the year 1921 and since 2007 this building stated as the national historic landmark.
Fallingwater: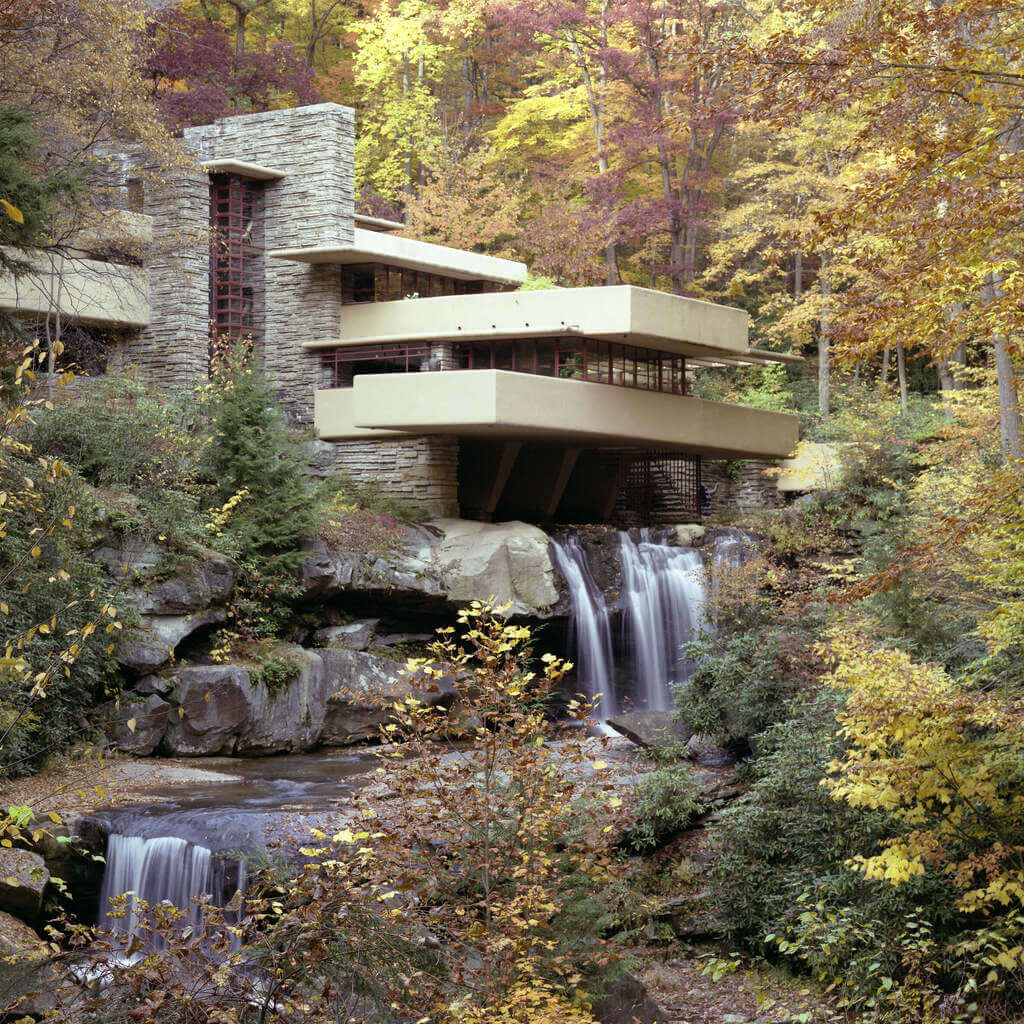 Source : static.dezeen.com
There is no doubt that this building the best construction that Frank Lloyd Wright has ever constructed in his entire life. This construction is constructed on a waterfall which is 30 foot long and you would be amazed to known that this building is said to be the best art work of America. This building is listed in top most beautiful must visit places in the world and you need to be in this place once in a lifetime.
These were few of the best Frank Lloyd Wright houses that you need to check out as well as consider visiting.