How To Choose The Right Bed For Your Bedroom
151 views
Are you working on designing your ideal bedroom? Well, there are definitely a few things that you need to consider, from what color you will paint the walls. To what your furniture will look like, how you will lay out the space, and what the overall color scheme will be. But the most important aspect of any bedroom design scheme is the bed. After all, this is the focal point of the room. So, how can you go about making sure that you choose the right bed for your bedroom?
Check out the tips below to get started. Then, once you have chosen the right bed, you can search for the best mattress. With the help of a handy mattress buying guide on the top products. That will make your bed look luxurious and provide you with ultimate comfort.
The Canopy Bed : Classic and Elegant Design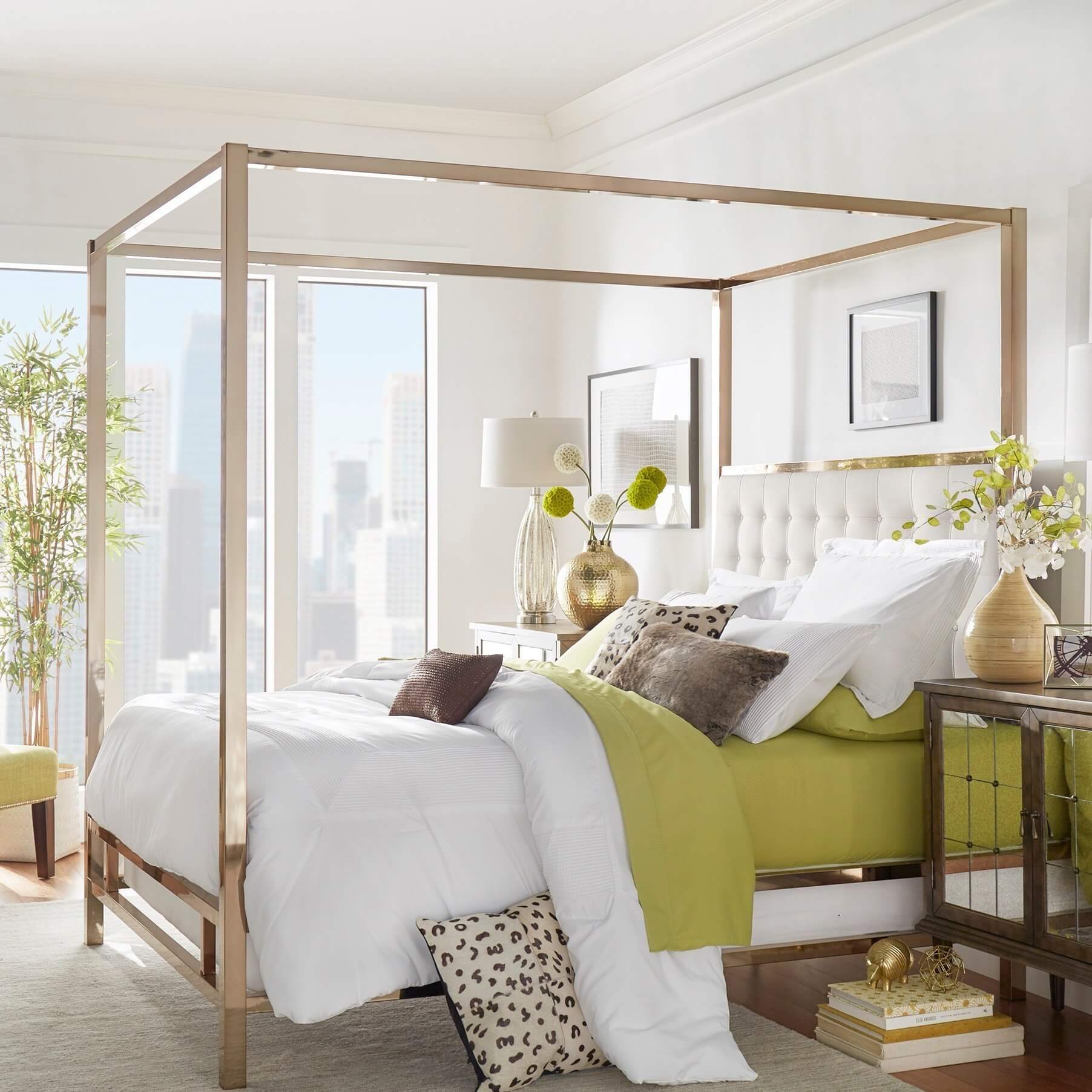 Source : ak1.ostkcdn.com
The canopy bed is one style that you should definitely consider if you are hoping to pull off a unique design for your bedroom. These beds are described as romantic, elegant, beautiful, and bohemian, and they are definitely classic as well, as they have been used in luxurious bedrooms for centuries. Just be sure to measure the dimensions of your bedroom carefully, including the floor to the ceiling.
So that you can choose the right canopy bed size that will fit the space perfectly without overpowering it. Then, if you want to add more privacy and warmth to your canopy bed, you can go ahead and search for the perfect drapes that will take your design to new heights.
Also Read : White Bedroom Ideas : A Simplistic Approach Towards A Luxurious Living
The Bed with Extra Storage : Functionality and Design Combined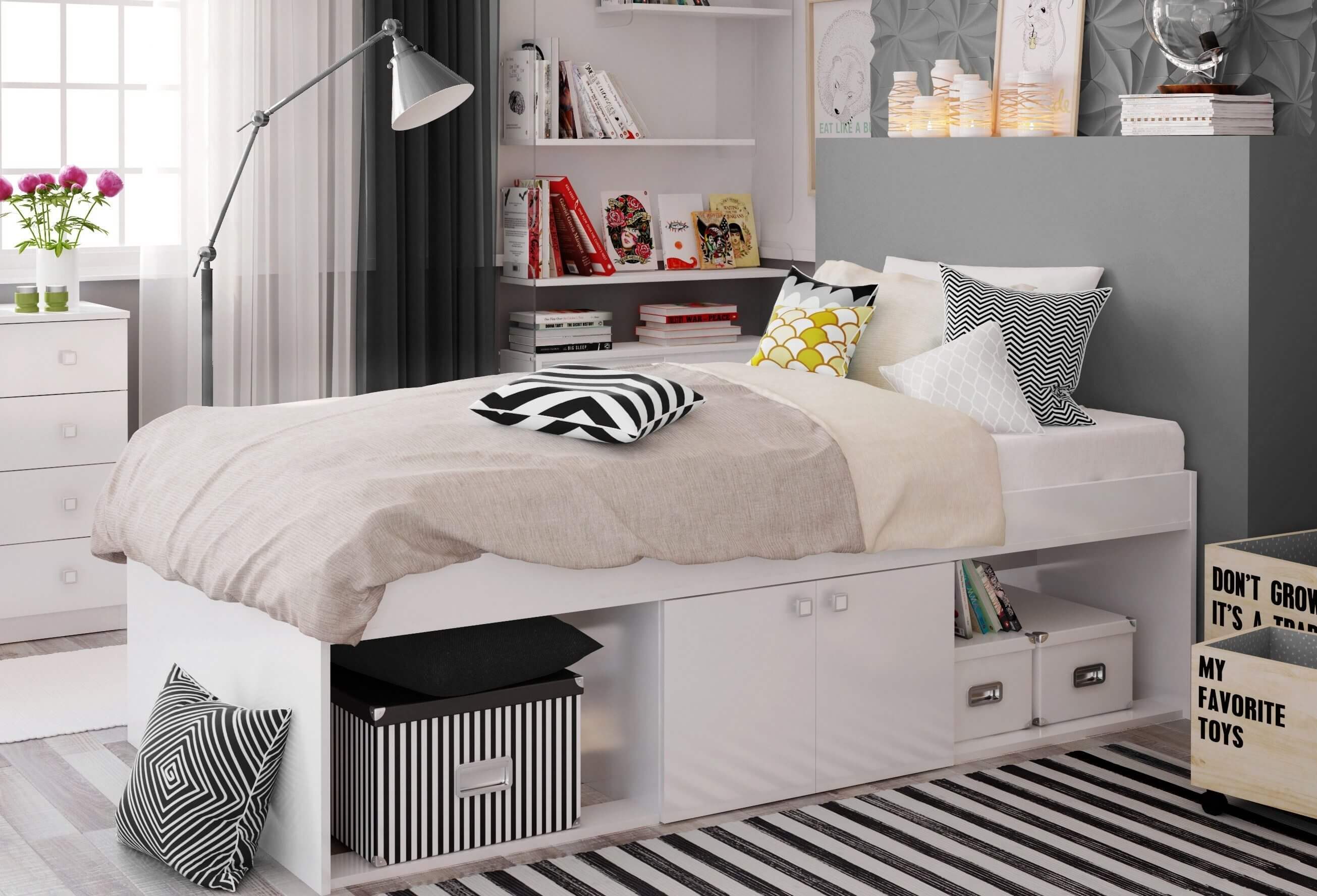 Source : peroozal.com
Another great choice is a bed that comes with storage space underneath the mattress. This is especially helpful in spaces that are small, such as in apartments and smaller homes that have tighter bedrooms. And with so many modern storage bed designs to choose from, it is easier than ever to find a bed frame that will give you the look you want with the functionality that you need.
But, beyond giving you some extra storage, these beds are also great because they can provide additional support for whatever mattress you choose. And because of the way that they are designed, they can even help you keep your room cleaner because you won't have to worry about cleaning under your bed, which can be tricky.
Choosing the Right Headboard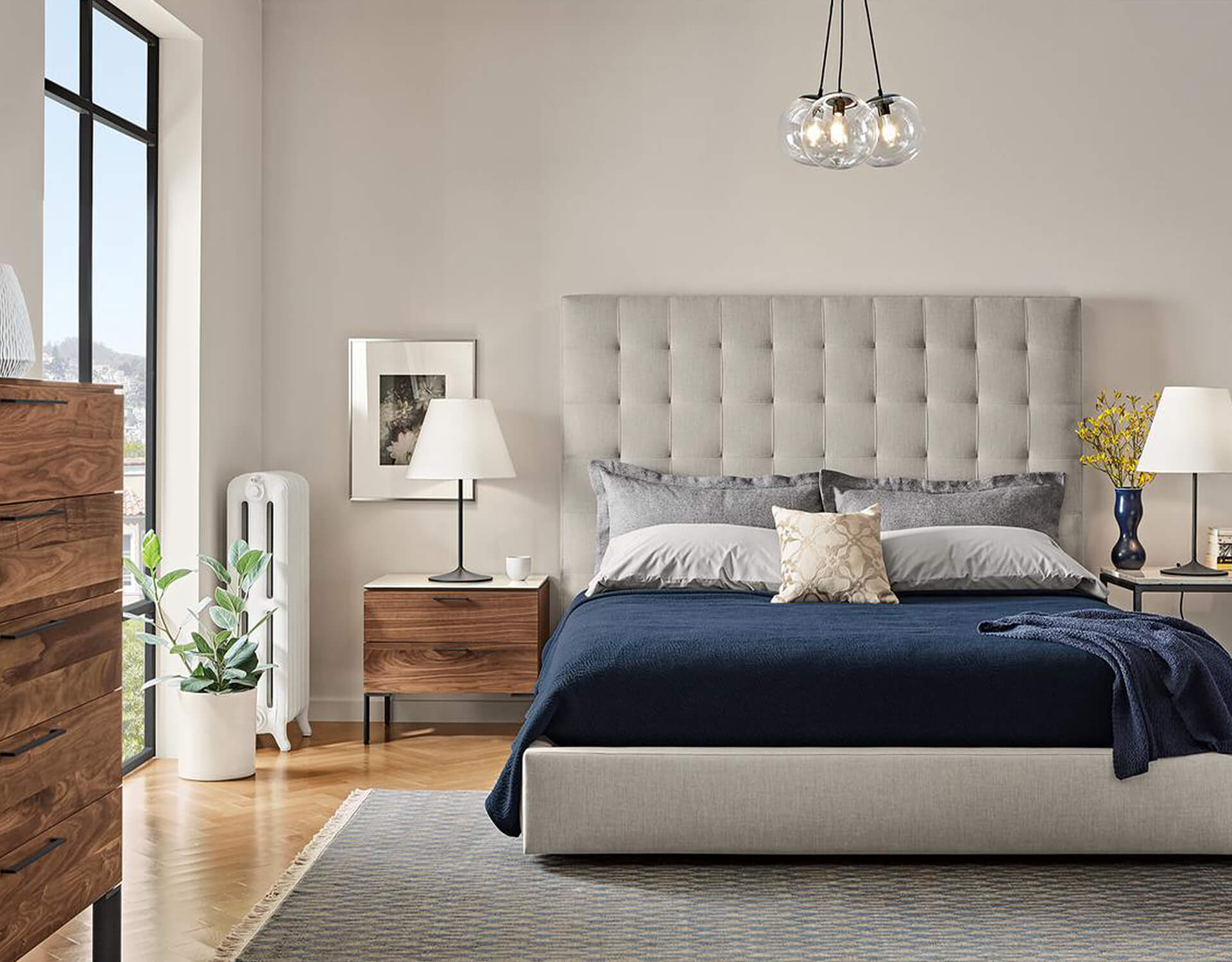 Source : roomandboard.com
When choosing the right bed style for your room, you also need to consider what headboard you will opt to go with. There is a wide range of styles that you can browse through. But you should ultimately choose the headboard style that will match the rest of the bedroom's design scheme best.
And remember, too, that the headboard of your bed can serve as a focal point, so if you are struggling to come up with an overall design scheme, choosing your headboard can be a great place to start, and then you can decorate around that.
Choose Upholstered Headboard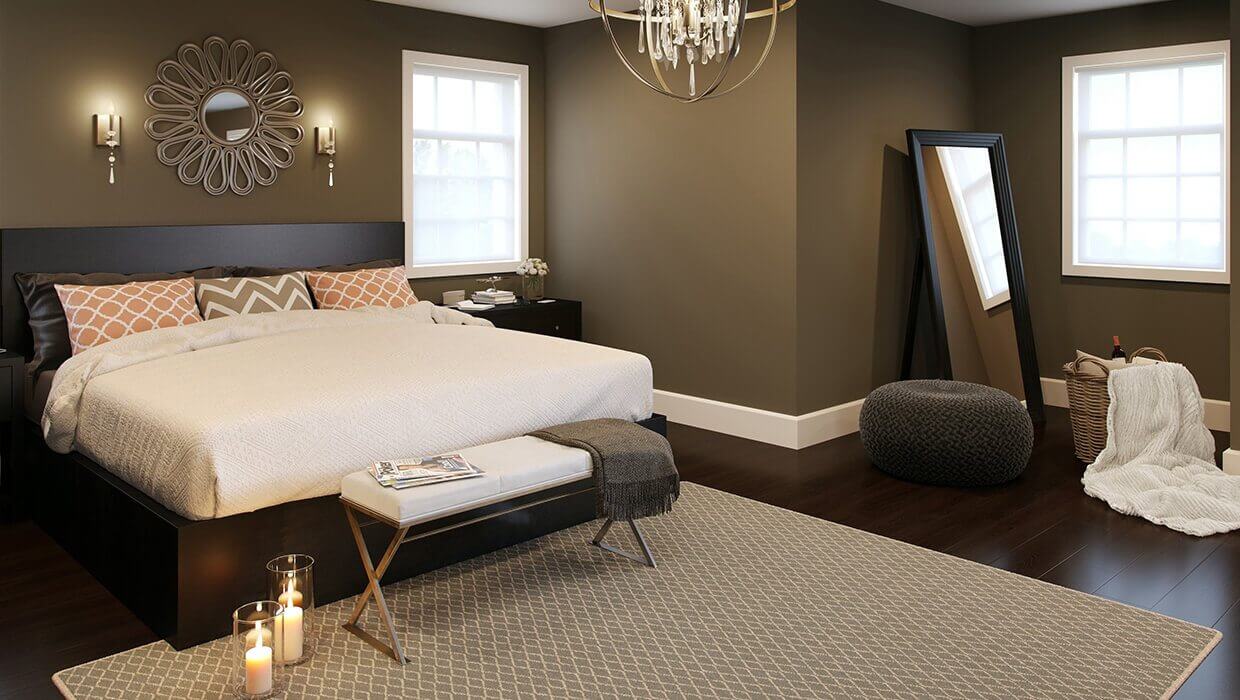 Source : ak1.ostkcdn.com
If you want extra comfort, such as when leaning against the headboard while reading at night or watching TV in bed. You can go with a beautiful and luxurious upholstered headboard. These come in a wide range of colors and fabrics, as well as shapes. So you can choose whatever works for you, and you can even customize the look to match your preferences. For example, you can choose one that is smooth or you can opt for an upholstered headboard. That has nailheads or tufting for a little something extra.
You can also opt to go with a wooden headboard, which could be anything from rustic to modern. Carved wood can really stand out and draw the eye towards your bed as the focal point of the room. And the taller the wooden headboard, the more dramatic it will appear. Whether you go with a darker or lighter wood is entirely up to you, but just be sure that it coordinates well. With the rest of your color scheme for the space so that the headboard won't clash.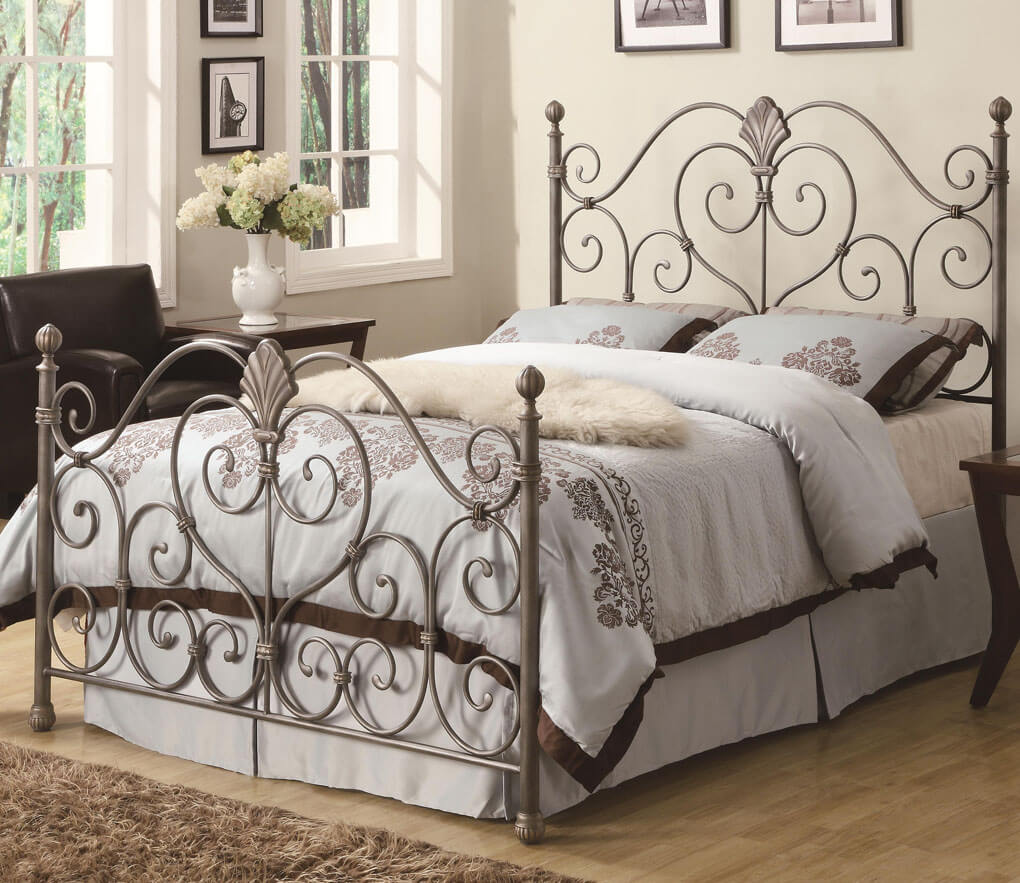 Source : eliteshomedecor.com
A metal headboard can be ultra modern and help keep the space looking open. Because it won't be as imposing as other solid headboards. Again, you can choose from a variety of colors and styles. So you have a lot of freedom to determine what will work best in your space.
Conclusion
Selecting the right bed for your bedroom is the first step in designing a truly fabulous space. Without the right bed, the entire design of the room can be thrown off balance. So take your time to figure out how big the bed should be, and what type of bed you would prefer. Once in place, you will definitely feel excited about spending your nights in comfort and style.